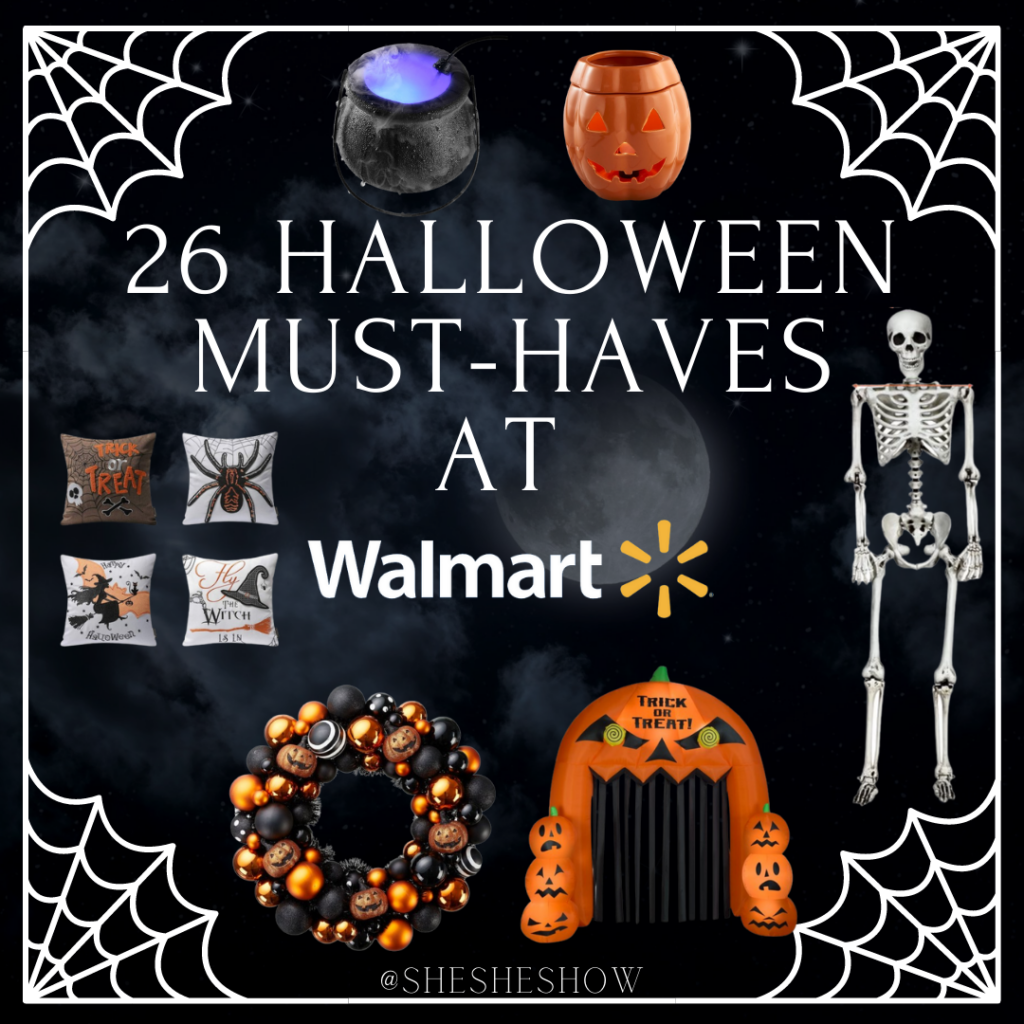 Halloween is a few weeks away and I am starting to see the outdoor decor and my spirits are rising! This is such a fun time of year to dress up, see the trick or treater's costumes, and of THE PARTIES! We have everything to get you Halloween ready, all from Walmart!

For The Home


A Spooky Party


I feel like is Halloween really Halloween without some sort of fog? This Witches Cauldron Fog Machine is sure to crank up your party! Get the party started with these Jello Shot Syringes, decorate with this themed balloon garland, and switch out your accent pillows for these.
Halloween Yard


Halloween Shop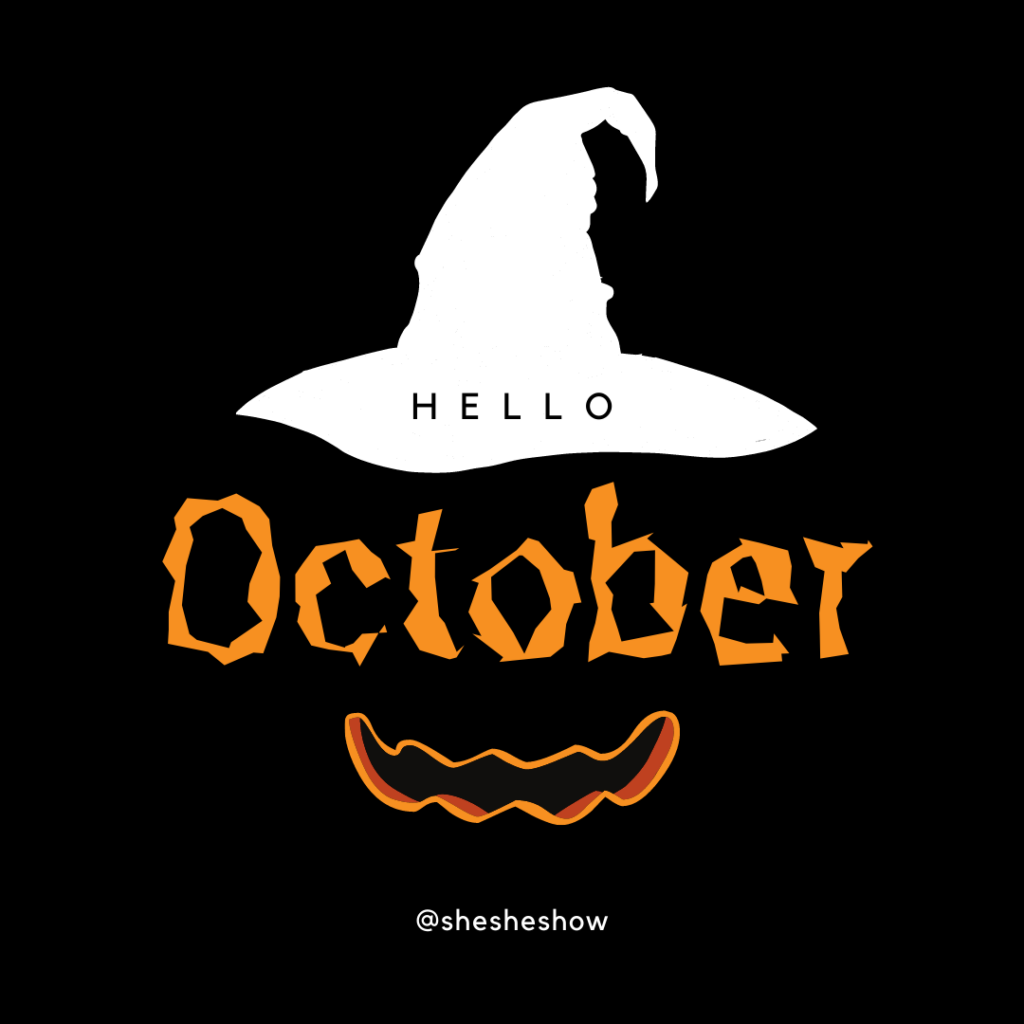 SHESHE'S TIDBITS
We made it to the WEEKEND! Hallelujah! Norman and I have arrived in Colorado and it feels refreshing we spent 26 years here. Every visit feels like home. I can't wait to see some of the change in the leaves. A drive to Aspen is planned as well to visit friends and do a little fly fishing. I will be reporting on FB and IG stories if you care to follow along. If you do not see much of me some days, it is because we are in the mountains and service is very limited here!
ABOUT SHESHE SHOW
WELCOME new readers. We are a fashion/travel/lifestyle blog. We talk about anything and everything, from fashion, travel, health issues, skincare tips, to even an occasional recipe. Let us know if there is a topic that interests you. We will do our best to bring that story to you. Have a great week sweet friends and thank you for following along. Without you, we could not continue on this crazy fun journey.
Be sure to check out the Shop SheShe tab at the top of the menu bar. Hover over and choose the category in the dropdown. We try to keep it up to date with the latest and greatest for all budgets. Subscribe here and then you won't miss a post. Simply enter your email in the pop-up box or below. Also, download the LiketoKnow.It App, follow @shesheshow to shop all of our daily outfits, home, beauty, and more. Go here for our LiketoKnow.It tutorial.