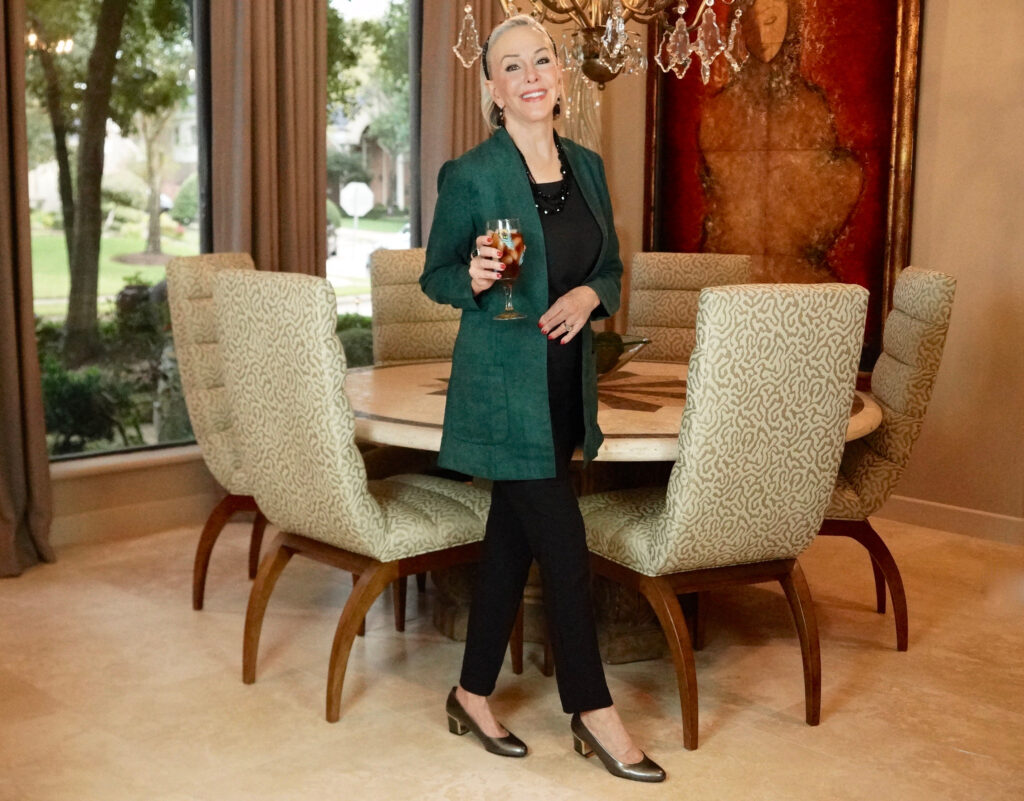 Draper's & Damon's is a brand that I have loved for years and the ladies in my family have as well. Whether it be classics or a sparkly top, they have it all. Today I am so excited to share with you one of my favorite sparkle & shine looks from Draper's & Damon's that I will be wearing throughout fall and carrying into the New Year.
This post is sponsored by Draper's and Damon's. All opinions are my own.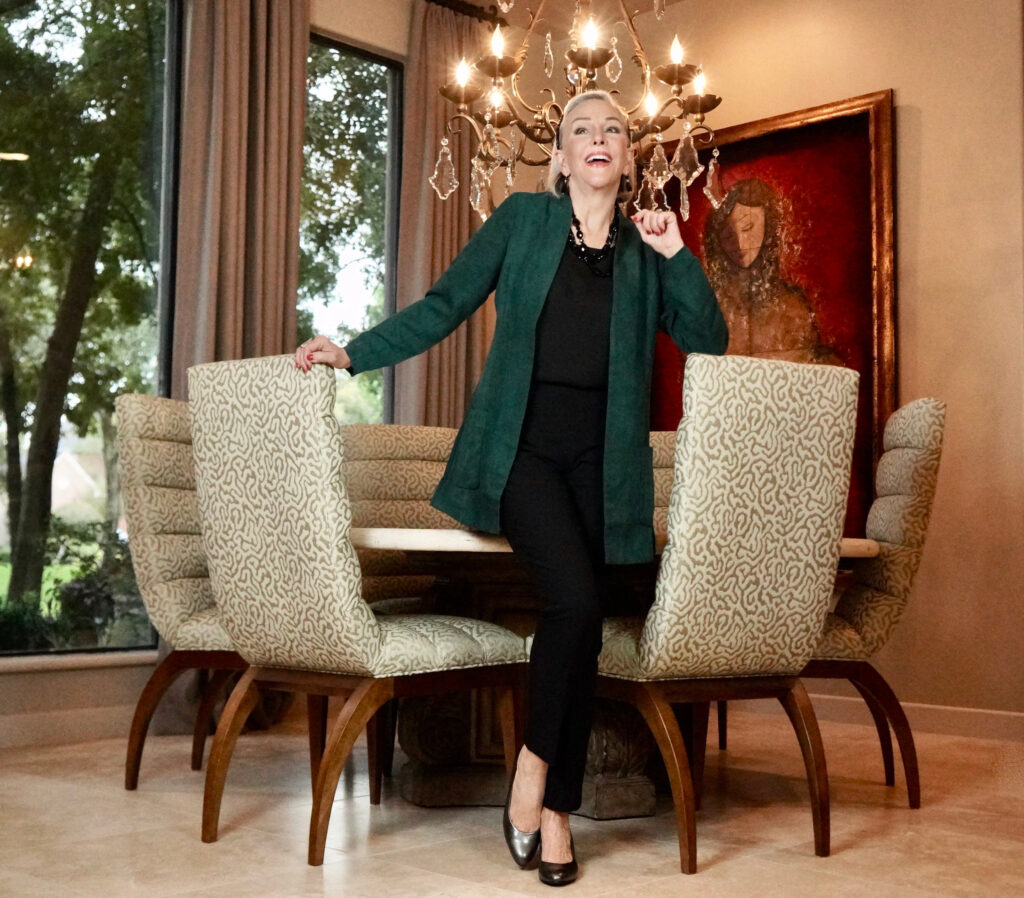 About Draper's & Damon's
Founder, Virginia Draper, opened her first dress shop in Pasadena, CA, in 1927 with the idea that all women should have "smart things to wear". Today, Draper's & Damon's is proud to say that Virginia's vision is very much a reality as their fashions celebrate classic style with modern inspirations.
Quality Style
Draper's & Damon's is one of the few women's fashion brands with an in-house design team that incorporates customer feedback and requests into the creation process. Focusing on premium fabrics, chic details, and flattering silhouettes, it's their goal to help us women build the wardrobe of our dreams.
Sizing and Fit Guide
As far as Draper's & Damon's sizing I would say it is true to size(TTS). One of my favorite things about this brand is the sizing, at times I often hear how something only looks good because I'm tall, etc… Well, Draper's & Damon's has sizes for EVERY woman! No matter the height or weight!

The following charts will help you determine your correct size. If your measurements fall in between, please order the next size up. Lengths given for tops and dresses are taken from the high point of the shoulder (where the neck and shoulder seam meet) to the bottom hem of the garment.
Misses
Misses sizing are portioned for those who are 5'4″ or above in height.
Petite
Petite sizing is portioned for those who are between 4'11" to 5'3″ in height. Sleeve length, body length, inseams, and rises are cut shorter.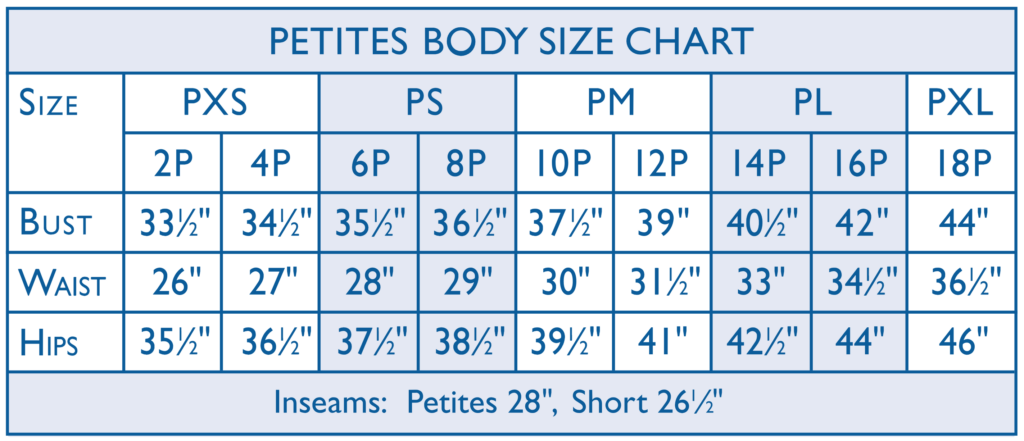 Women's
Women's sizing are portioned for those plus size women.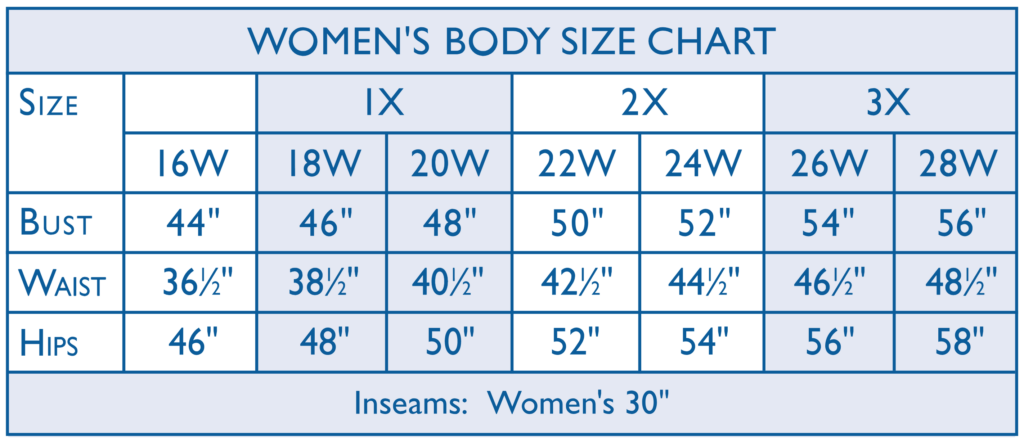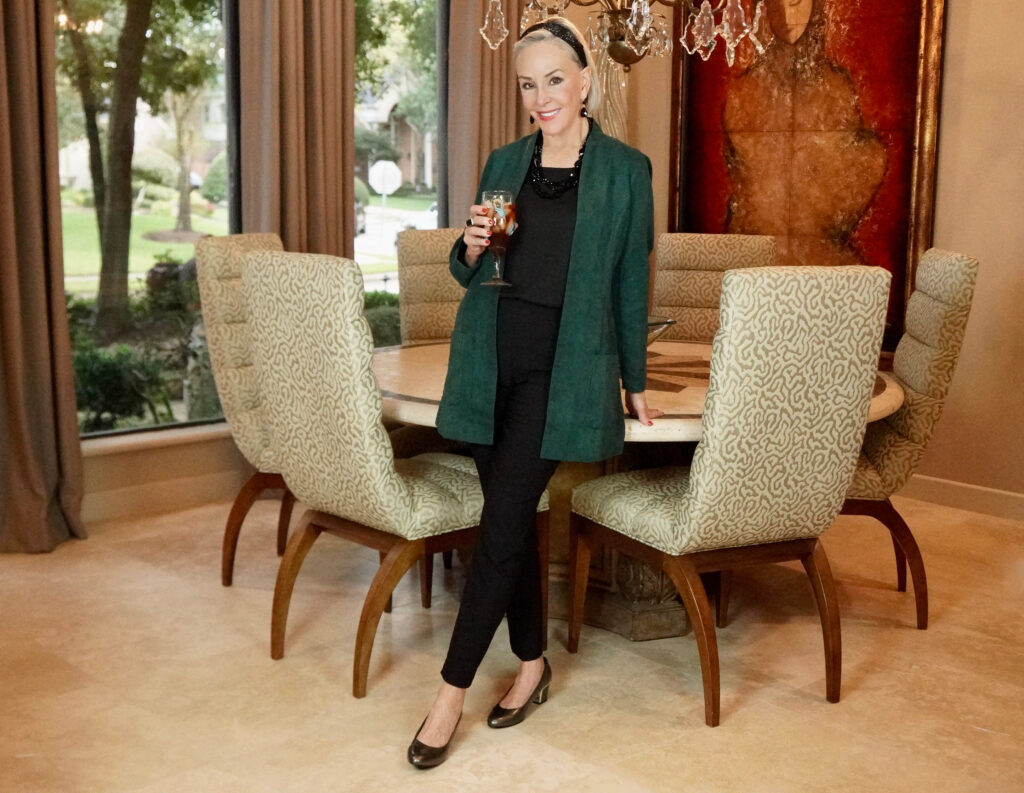 Shop my Look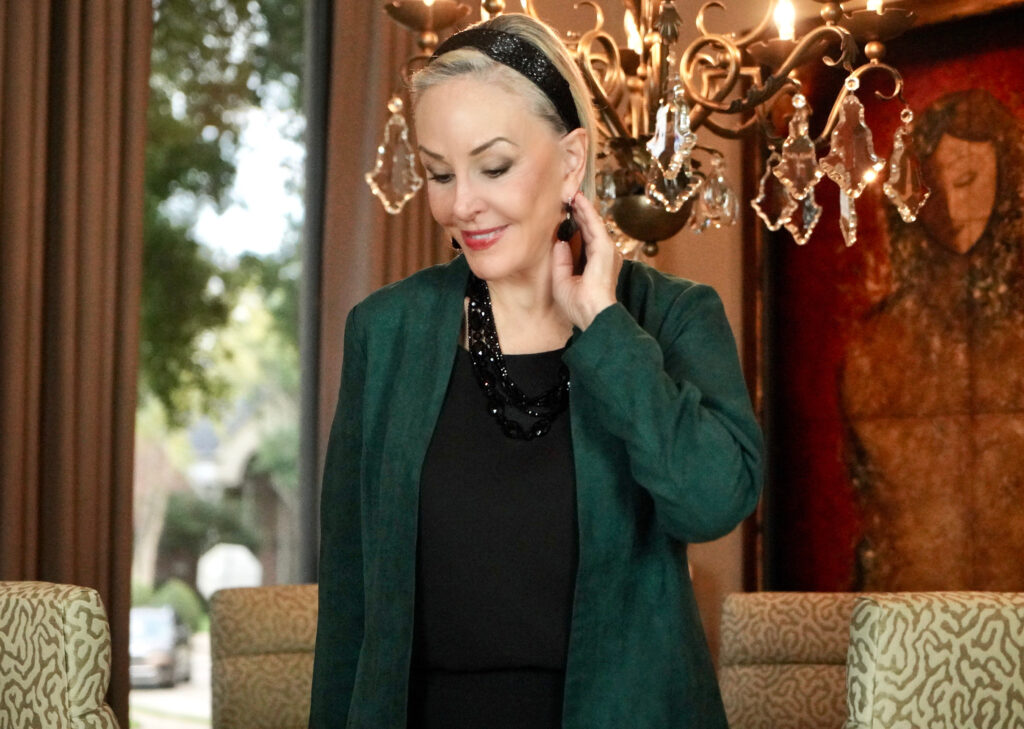 Today I am showing you my look that I am thinking would be perfect for Thanksgiving with the family. This look is SO versatile! I am loving this Microsuede Long Sleeve Topper because of the fact that it is so versatile. I wore it with the Georgette Tank and Slimtacular® Ultimate Fit Slim Leg Pull-On Pants. The Microsuede Long Sleeve Topper is perfect to elevate your look as I have here, and there are many other ways! This topper is perfect to pair with a cute graphic tee, some jeans, and some sneakers! The beautiful heels I am wearing are in my top 5 for comfort! I could wear these Pewter Deanna Pumps by Soft Style® all day which is something I have not been able to say about heels in a very long time!
Since I mentioned these pants I wanted to point out a few things about them that make them stand out more so than just regular slim leg pants.
Slimtacular® pants for women offer a slimming shape, but with an incredibly comfortable feel. You'll feel smooth and slim, trimmed and toned, lengthened and leaned. Designed with their exclusive fit technology, these revolutionary pants and denim pieces love your legs and truly care about your derriere. Perfectly packable and ready to wear 365 days a year, you'll be amazed by the resilient fabric's ability to stretch, bounce back, and beautifully pull you in. These slimming clothes for mature women are year-round best-sellers!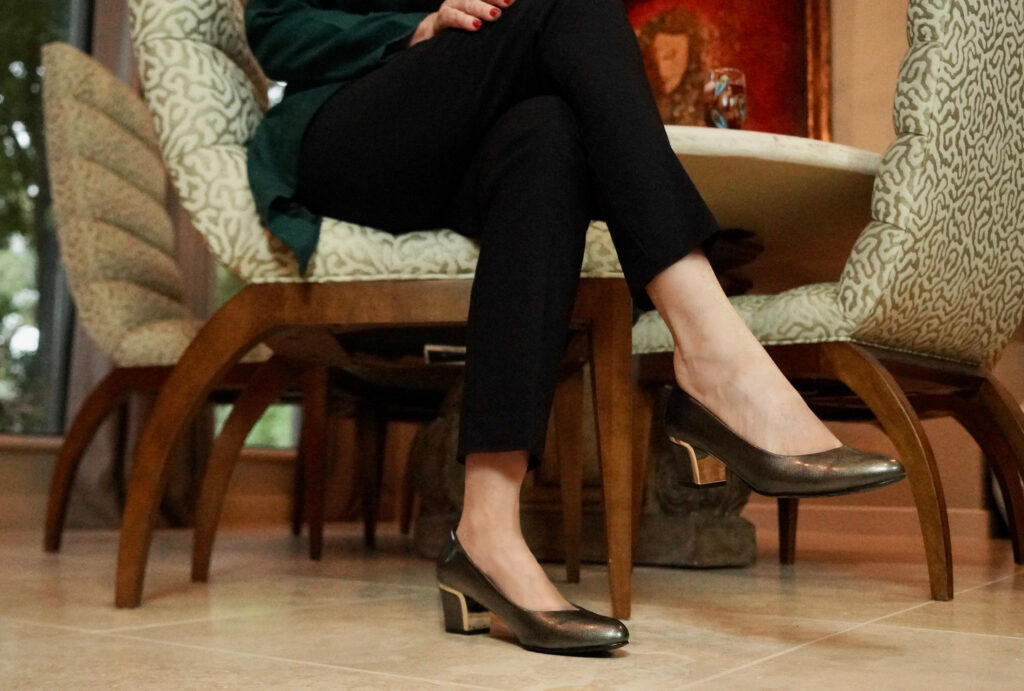 Shop Draper's & Damon's

SHESHE'S TIDBITS
Ok, so it is great to take a trip but coming home and catching up is the downside. I think I have caught up somewhat so maybe this next week will calm down some. Yesterday was such a great football day. My Tennessee Vols just might have a team for the first time in many years, however, the Texas Longhorns let go of a huge lead over the Oklahoma Sooners and lost by 1 touchdown. I imagine it was a long ride home for the team. There is always next week and Norman and I plan on going to Austin for the game. We are hoping for a BIG WIN!!
Have a wonderful day sweet friends!
ABOUT SHESHE SHOW
WELCOME new readers. We are a fashion/travel/lifestyle blog. We talk about anything and everything, from fashion, travel, health issues, skincare tips, to even an occasional recipe. Let us know if there is a topic that interests you. We will do our best to bring that story to you. Have a great week sweet friends and thank you for following along. Without you, we could not continue on this crazy fun journey.
Be sure to check out the Shop SheShe tab at the top of the menu bar. Hover over and choose the category in the dropdown. We try to keep it up to date with the latest and greatest for all budgets. Subscribe here and then you won't miss a post. Simply enter your email in the pop-up box or below. Also, download the LiketoKnow.It App, follow @shesheshow to shop all of our daily outfits, home, beauty, and more. Go here for our LiketoKnow.It tutorial.