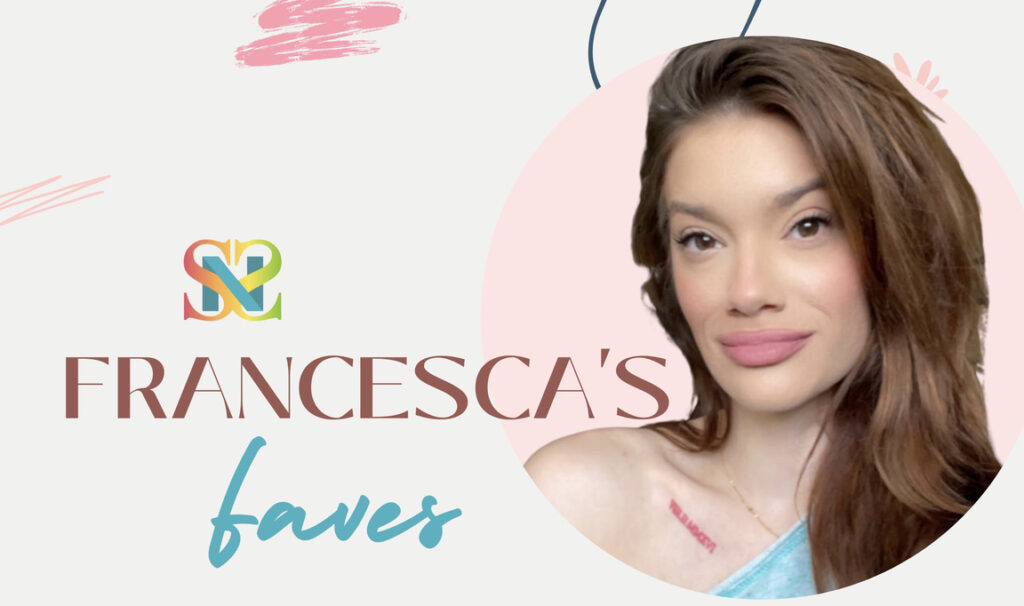 If you are a member of SSN (SheShe's Shopping Network) you may have seen Tuesday's live with Francesca! Sheree is in Paris and with the time difference, she would not be able to make it! No worries, we still went live! Below we have all products and the details!


What comes easy, won't last forever, but that shouldn't mean you can't bask in all its super sexy bronzed up glory while it lasts. Let life be as hard as choosing tonight's outfit or which selfie to upload and just embrace the kind of glow that comes as easy b.tan Tanned AF Bronzing Mist. Features:
No gross fake tan smell
No added nasties
Sustainably sourced recyclable materials

Real Women, Real Changes & Real Talk inspire every Womaness solution. Menopause solutions from head to toe (and everywhere in between). Cruelty Free. No Added Hormones. Clinically Proven. No Estrogen. Types: Supplements, Skincare. A must for women!


Purezero® starts with the purest ingredients from around the world. You shouldn't have to choose between what works for you and what's good for you. It's not all about what's in the product but what's NOT in the product.
All of these hair products use zero: sulfates, parabens, phosphates, phthalates, dyes, and gluten. Wait, almost forgot, they are PETA-certified cruelty free and vegan.
If you are a fan of the haircare brand MorrocanOil, this is the twin sister and at a much lower price point!

Meet your makeup remover! It's buttery and removes all makeup with ease!
An uncomplicated list of only 10 ingredients
Rinses clean, leaving zero residue
Organic, non-irritating ingredients lend a fresh scent
Japanese Pearl Barley Magic+ nourishes and brightens complexion.
Key Ingredients–Pearl Barley: Star ingredient that aids in skin brightening, reduces the appearance of hyperpigmentation and dark spots, hydrates and nourishes the skin, and refines texture; Vitamin E: A powerful antioxidant that prevents aging.

An intensive overnight mask that soothes and moisturizes lips. Infused with lavender for its calming and soothing benefits, it delivers a surge of hydration and nourishment. This rich, softening balm coats lips with a protective film to lock in moisture. Apply a generous layer at bedtime to prevent chapped, flakey lips and wake up to lips that are incredibly lush, supple and soft.
Ultra-hydrating for extra smooth lips
Moisturizes and nourishes dry lips while you sleep
Infused with lavender for its calming and smoothing benefits
Cruelty-free, Gluten-free, Vegan

Hydrating razor & waterproof bikini trimmer in 1 for the ultimate convenience. Hypoallergenic moisturizing serum, dermatologist-tested and helps replenish skin's natural moisture for up to two hours after shaving. Five curve-sensing blades with unique skin guards to smooth skin throughout every stroke, helping to reduce irritation while providing ultimate closeness. Built-in waterproof trimmer that can be used in or out of the shower for convenient bikini maintenance. Adjustable comb with four settings for a customized trim length and clean look and feel. Take care of down there, especially during bikini season, this razor makes it so much easier…no matter your prefered hair style!

Dynamic audio and active noise cancellation (ANC) – Premium speakers deliver crisp, balanced sound. Sealed in-ear design and ANC limit background noise.
Compact and comfortable – Echo Buds are small, light, and sweat-resistant, with a secure, customizable fit that's made to move with you.
Hands-free entertainment – Echo Buds work with the Alexa app to stream music, play podcasts, and read Audible audiobooks—just ask.
Long-lasting battery – Get up to 5 hrs music playback per charge and up to 15 hrs with the charging case. A 15-min quick charge provides up to 2 hrs of music.
Leave your phone in your pocket – Use your voice to make calls, set reminders, add items to your shopping list, or even start a meditation session.
Works with other assistants – Compatible with iOS and Android, and supports access to Siri and Google Assistant.

This kaftan is a fave of mine for many reasons and is super versatile. It can be worn day into night, as a stunning swimsuit cover-up at the beach, as well as a glamorous evening dress. You can totally turn it from day into night!
SHESHE'S TIDBITS
Team SheShe did start our new Facebook group page called SheShe's Shopping Network. We would love for you to join the group and join us every Tuesday night for our Live segment all about shopping trends style tips and more. It is so much fun!!
We hope to see you there!! Here is the link to join
https://www.facebook.com/groups/shesshesshoppingnetwork
Have a wonderful day sweet friends!
ABOUT SHESHE SHOW
WELCOME new readers. We are a fashion/travel/lifestyle blog. We talk about anything and everything, from fashion, travel, health issues, skincare tips, to even an occasional recipe. Let us know if there is a topic that interests you. We will do our best to bring that story to you. Have a great week sweet friends and thank you for following along. Without you, we could not continue on this crazy fun journey.
Be sure to check out the Shop SheShe tab at the top of the menu bar. Hover over and choose the category in the dropdown. We try to keep it up to date with the latest and greatest for all budgets. Subscribe here and then you won't miss a post. Simply enter your email in the pop-up box or below. Also, download the LiketoKnow.It App, follow @shesheshow to shop all of our daily outfits, home, beauty, and more. Go here for our LiketoKnow.It tutorial.