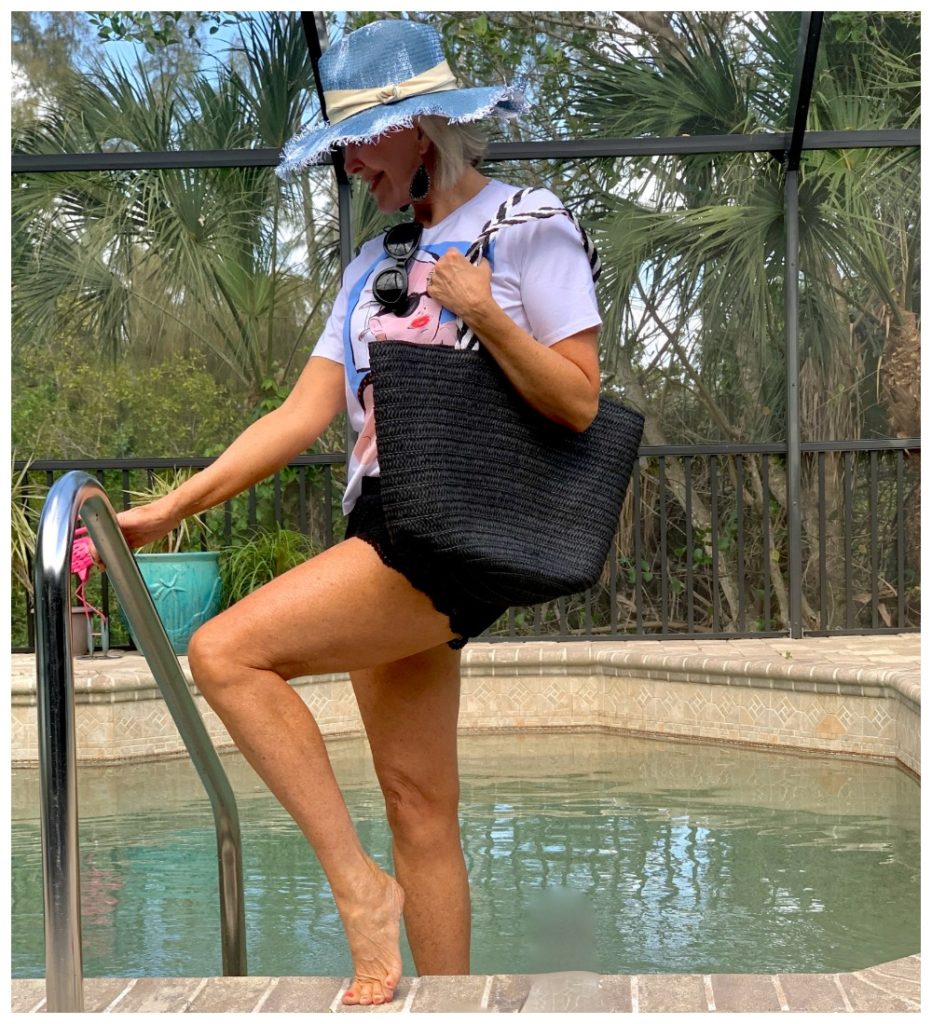 Summer is here and I cannot go without my self-tanners and tans! Sunless tanning gives me all the color I need without harming or damaging my skin! Below we have all of our favorite self-tanners!
How Do Self-Tanners Work?
Sunless tanning products, also called self-tanners, can give your skin a tanned look without exposing it to harmful ultraviolet (UV) rays. Self-tanning products are commonly sold as lotions, creams, and sprays you apply to your skin.
The active ingredient in most sunless tanning products is the color additive dihydroxyacetone (DHA). When applied, dihydroxyacetone reacts with dead cells in the skin's surface layer to temporarily darken the skin and simulate a tan. The coloring typically wears off after a few days. and may last longer depending on preparation and aftercare.
Are Self-Tanners Safe?
Topical sunless tanning products are generally considered safe alternatives to sunbathing, as long as they're used as directed.
The Food and Drug Administration (FDA) has approved DHA for external application to the skin. However, the FDA states that DHA shouldn't be inhaled or applied to areas covered by mucous membranes, including the lips, nose, or areas around the eyes because the risks of doing so are unknown.
If you're using a sunless tanning product at home, follow the directions on the label and don't get the product in your eyes, nose, or mouth.
How To Apply Self-Tanners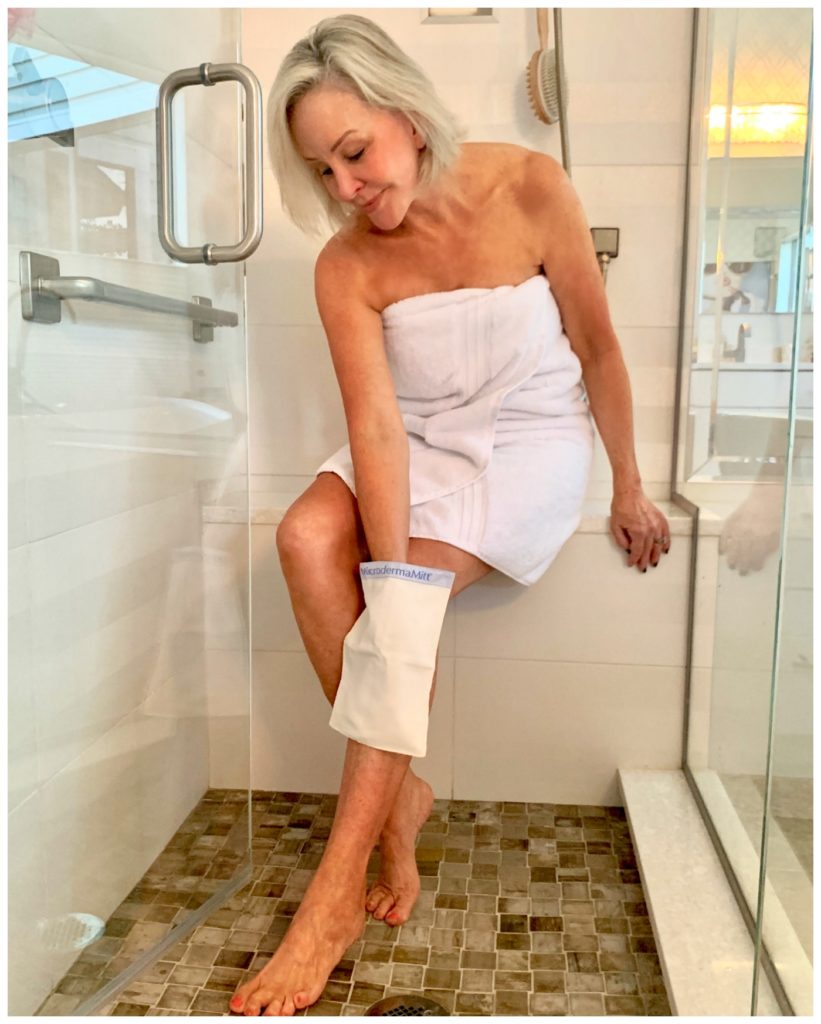 For the best results always follow the instruction label on your self-tanner! Below I have a few tips for your best self-tan!
Exfoliate first. Use a washcloth, and exfoliating products to remove excess dead skin cells. to Spend a little extra time on areas with thick skin, such as your knees, elbows, and ankles. Dry your skin.
Apply in sections. Massage the product into your skin in a circular motion in sections, such as your arms, then legs, and torso. Don't forget to wash your hands with soap after each section to avoid discoloring your palms. Lightly extend the product from your ankles to your feet and from your wrists to your hands. I suggest Tanologist Flawless Tanning Mitt!
Wipe joint areas. Knees, elbows, and ankles tend to absorb more sunless tanning products. To dilute the tanning effect in these areas, gently rub them with a damp towel or apply a little lotion on top of the self-tanner.
Take time to dry. Wait at least 10 minutes before getting dressed, wear loose clothing, and avoid sweating and stains. For best results wait to shower as long as you can. I like to sleep overnight before showering. Just to note that most tanners will not stain your sheets or clothing.
OUR TOP SELF-TANNERS
Below I have all of our favorites here at SheShe Show! From drugstore tanners to top of the line we have it covered!
Luxury


Sisley Paris Self Tanning Hydrating Body Skin Care beautifies your skin for a flawlessly tanned and moisturized body all year round. It combines self-tanning action with DHA and erythrulose, two self-tanning molecules with complementary properties. They create a natural, even, and long-lasting tan that is free of streaks and is visible within two hours after application. Its combination of plant-based active ingredients instantly and lastingly moisturizes the skin, leaving it supple and comfortable. wild pansy and chestnut extracts promote circulation and maintain water in the epidermis. The quick-absorbing, creamy, and melting texture features a fresh, pleasant scent.
Drugstore


This airy mousse by Jergens has Advanced Color Complex that works with your skin's natural tone to mimic color from the sun for the most natural-looking tan. This tinted formula allows for an even, precise application, and dries in just 60 seconds. Color is instantly noticeable and it continues to develop for several hours into a flawless, streak-free self-tan.
Available in Light Bronze and Deep Bronze.
Best Color


Tan Physics True-Color Formula 12 is perfectly formulated to provide you with a rich and natural-looking tan that will exceed even your highest expectations. Not only will it leave your skin gorgeously bronze but it is formulated with exclusive anti-aging moisturizers that hydrate, replenish, and restore your skin. Say goodbye to your favorite moisturizer. You won't need it anymore. Tan physics is a tanner and anti-ager in 1 bottle saving you time, money, and aggravation!
Easiest Application


Our favorite for easiest application is going to be the body towelettes by Dr. Dennis Gross. Not only is it as simple as wiping these towelettes in a circular motion but there are so many benefits! The only exfoliating and anti-aging self-tanner with active vitamin D that firms, smoothes bumpy skin, and helps reduce hair growth. The unique formula delivers in a textured towel to enhance body exfoliation and increase cell turnover, while active vitamin D provides a natural glow. Capislow helps reduce shaving frequency by minimizing hair texture, length, and growth. AHAs tackle bumpy skin for a smooth, even application while naturally derived BHAs address body acne and breakouts. Micro-encapsulated DHA and soy proteins deliver color deep into the skin to prevent fading. Discover all the benefits of a bonafide body treatment, while achieving a natural-looking, streak-free tan.
For The Face


Married to your moisturizer but want that super-tanned glow, too? Well, I am currently obsessed with Isle of Paradise Self Tanning drops! Here's what you need to know about them. Simply add these color-correcting Self Tanning Drops to your moisturizer for a natural, sun-kissed glow with no streaks, smells, or orange tones. Isle of Paradise has combined a color corrective approach with a tanning-know-how to bring you your best glow ever—whether that's for the beach or brunch. All drops combine organic tanning actives with avocado, chia seed, and coconut oils for a happy, hydrated glow.
The peach drops are formulated with Oxy Glow™ complex, which is clinically proven to brighten your skin, the green drops are formulated with Super Balance™ complex to reduce redness, calm the skin, and improve your karma, and the violet drops are formulated with Hyper Violet™ complex to reduce orange/sallow tones and raise your tanning game.
Self-Tanning Sunscreen

Get a guilt-free glow with Supergoop! Healthy Glow Sunless Tan SPF 40. This scentless self-tanner features a moisture-retaining formula that simultaneously protects the skin with broad-spectrum SPF. The easy spray application delivers a healthy dose of color that develops in just two to four hours, building with each application into a deep, natural tan.
The Details:
Light spray disappears instantly, leaving long-lasting color on the face and body.
All Supergoop products are clinically tested and determined to deliver broad-spectrum UVA and UVB protection.
Free of parabens, sulfates, phthalates, and synthetic fragrances.
Organic + Vegan

This all-natural vegan self-tanning lotion is cruelty-free and has never been tested on animals. Transforms even fair skin from "meh" to "marvelous" without any of those nasty streaks, orange color, blotches, or dark spots.
THE BOUTIQUE

SHESHE'S TIDBITS
Team SheShe did start our new Facebook group page called SheShe's Shopping Network. We would love for you to join the group and join us every Tuesday night for our Live segment all about shopping trends style tips and more. It is so much fun!!
We hope to see you there!! Here is the link to join
https://www.facebook.com/groups/shesshesshoppingnetwork
Have a wonderful day sweet friends!
ABOUT SHESHE SHOW
WELCOME new readers. We are a fashion/travel/lifestyle blog. We talk about anything and everything, from fashion, travel, health issues, skincare tips, to even an occasional recipe. Let us know if there is a topic that interests you. We will do our best to bring that story to you. Have a great week sweet friends and thank you for following along. Without you, we could not continue on this crazy fun journey.
Be sure to check out the Shop SheShe tab at the top of the menu bar. Hover over and choose the category in the dropdown. We try to keep it up to date with the latest and greatest for all budgets. Subscribe here and then you won't miss a post. Simply enter your email in the pop-up box or below. Also, download the LiketoKnow.It App, follow @shesheshow to shop all of our daily outfits, home, beauty, and more. Go here for our LiketoKnow.It tutorial.