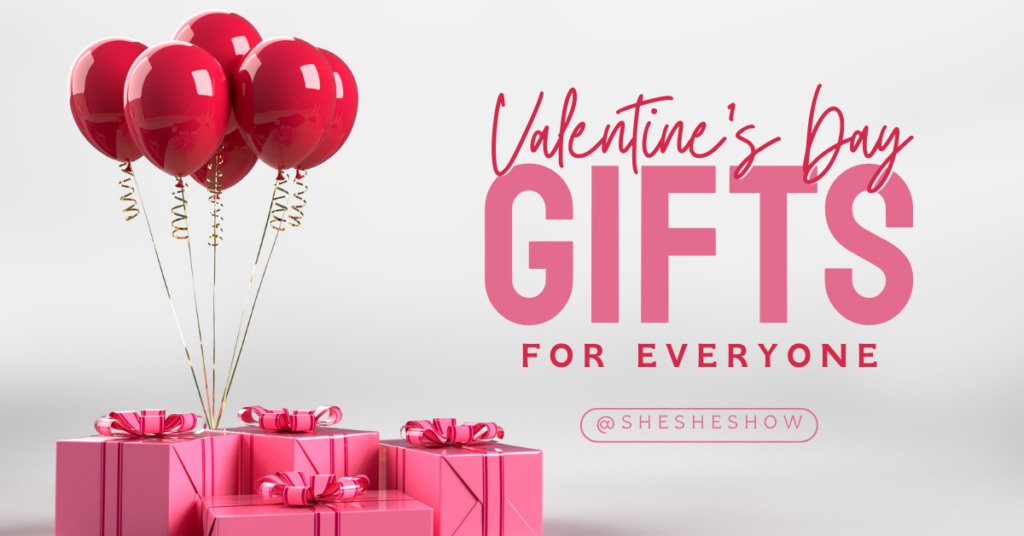 Valentine's Day is a few weeks away and we are all thinking about the perfect gift! Whether it be for me, you, him, or them, we have some great gift ideas for that special love below!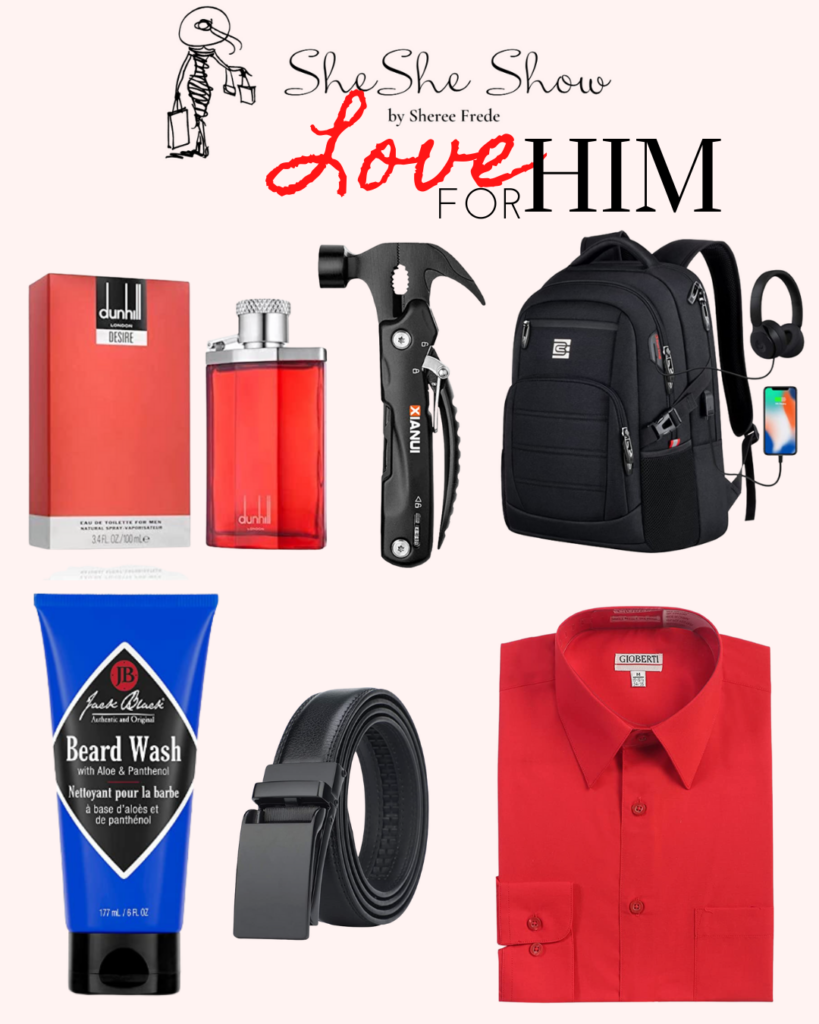 I just ordered these backpacks that are perfect for that person who loves to travel and even have a charging port so you can charge on the go.

Okay, hear me out, this cologne for men from Cremo is sooooo affordable and one of the best sellers for men's cologne. It's deluxe! A masculine scent with a tantalizing essence of lively distiller's spices, smoked bourbon, and oak in a luxurious cologne.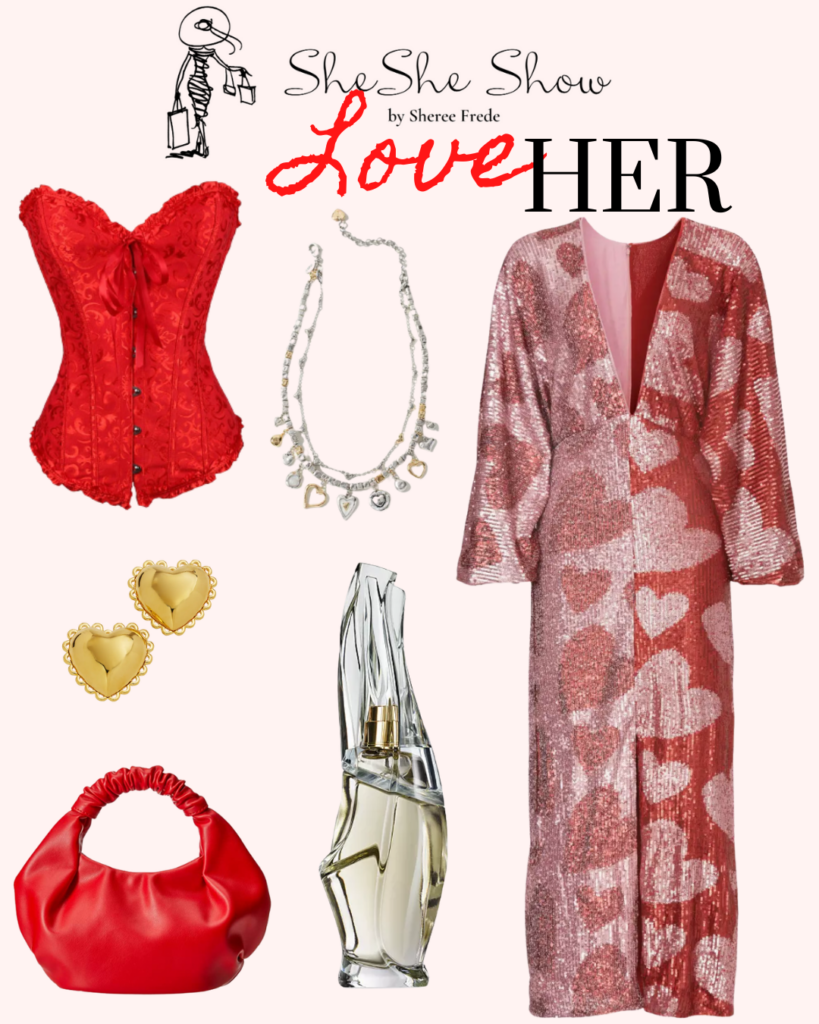 This Farm Rio dress has my entire heart and is perfect for date night! The cut is a little low in the front for my preference but, I think a bustier like this one would be beautiful underneath.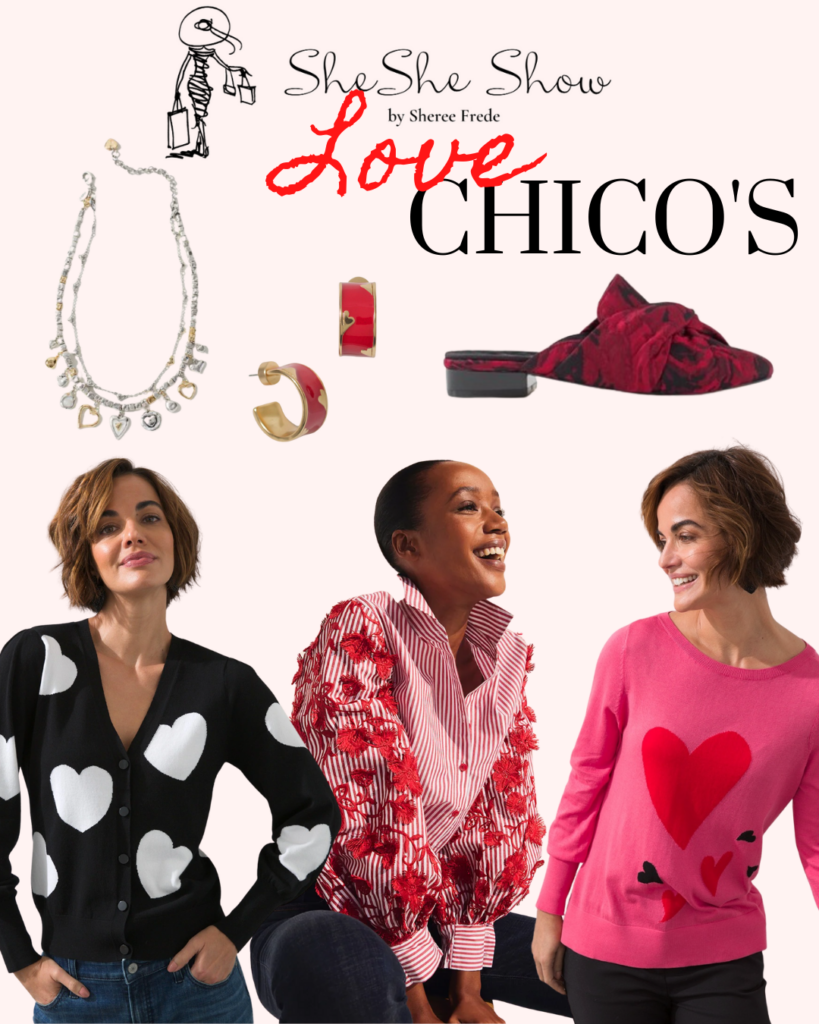 Chico's really knocked it out of the park this year for Valentine's Day I would say! Their sweaters are adorable, and this top is a STUNNER, and be sure to check out their famous jewelry and baubles to finalize your look! Or maybe there is something on your wishlist?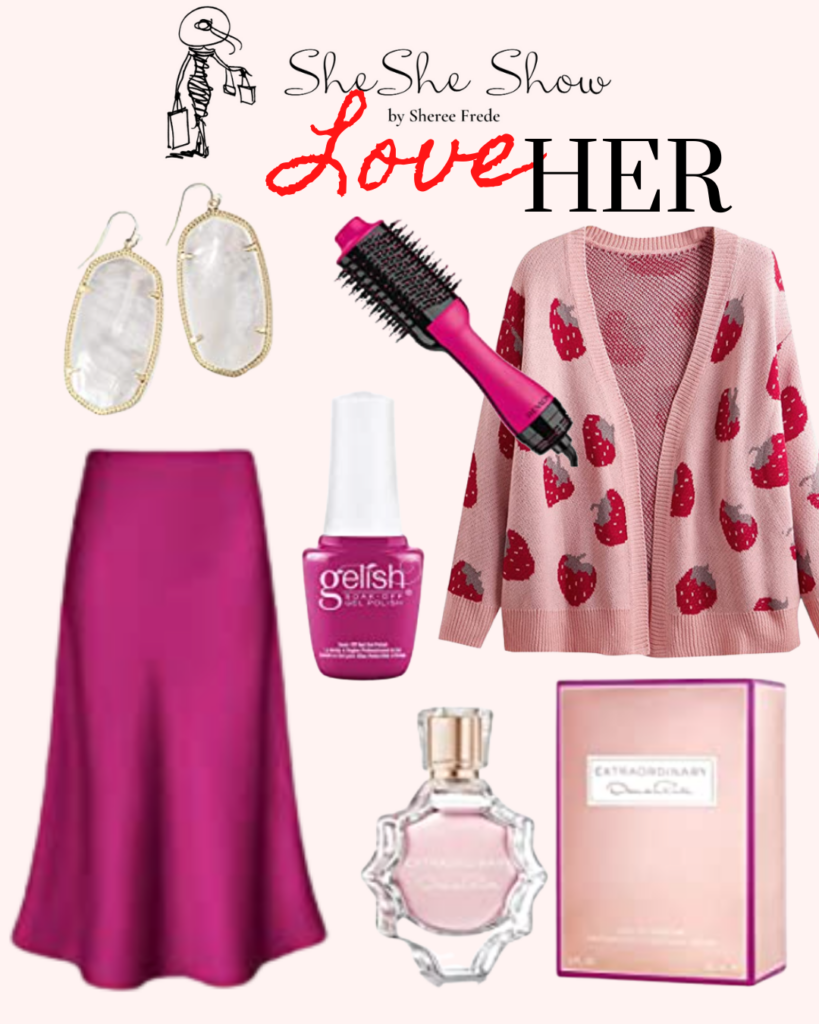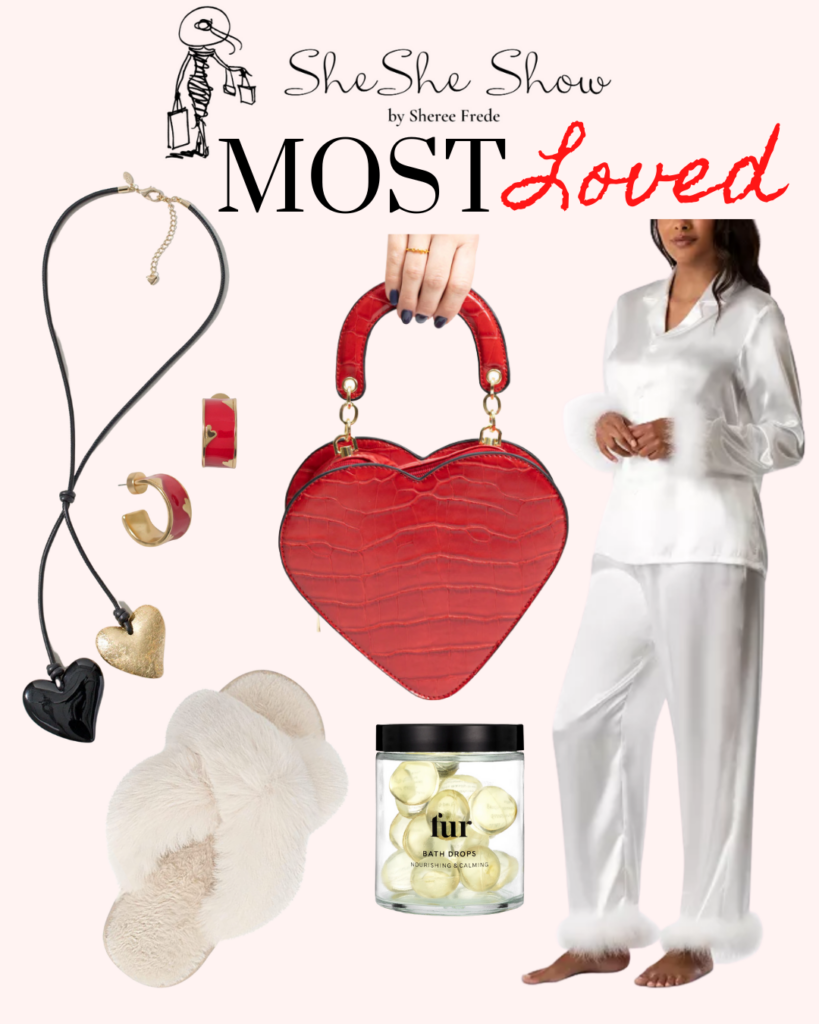 The Fur Oil Bath Drops are becoming best-sellers and on everyone's list! These seaweed-encased bath beads contain Fur's signature Fur Oil and a blend of softening oils. They dissolve easily in warm water and gently nourish your skin, leaving you silky soft, and relaxed. Unlike the bath beads of the 90s, which were produced with gelatin casings, Bath Drops contain absolutely zero animal products and are made with clean ingredients. Drop 2-3 into your bath for a replenishing soak!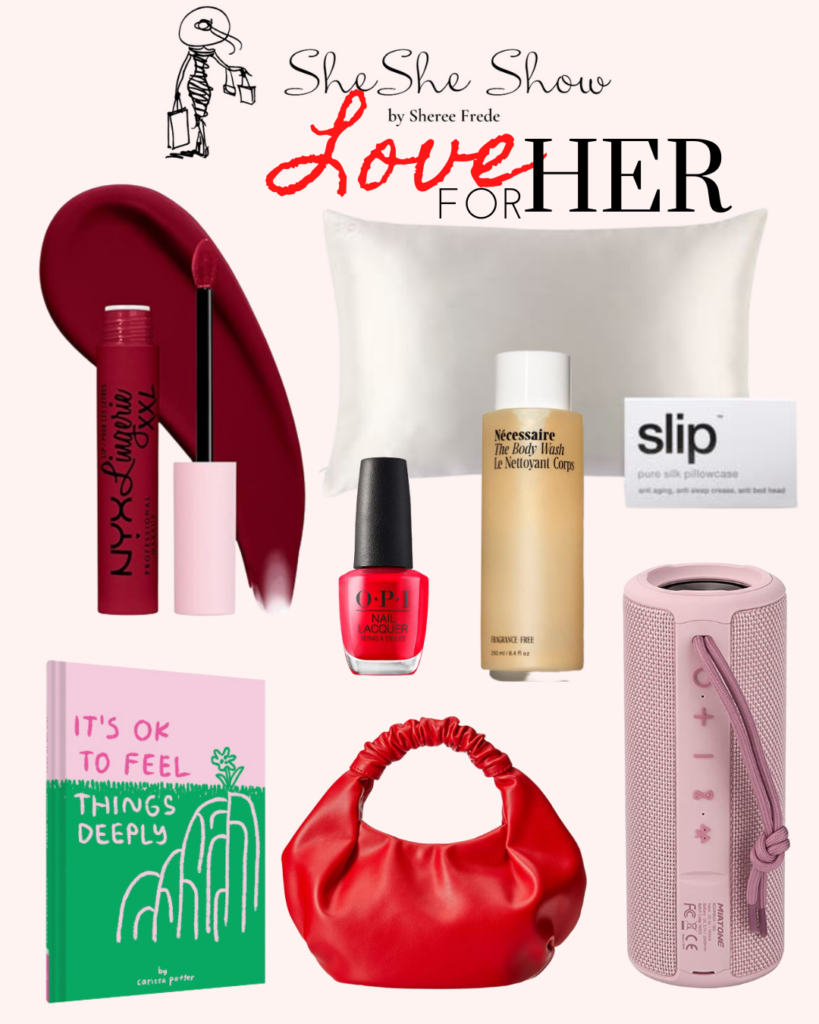 The "it" girl wash of the century – Néccessaire! Rich in vitamins, its formula also includes luxe oils of marula, cacay, and meadowfoam to help nourish and soften skin. Mild plant-derived surfactants gently cleanse without stripping or leaving residue. It's also formulated with vitamins A, B3, C, and E, along with Omegas 6 and 9 and antioxidants, too. The formula's pH level is 5.5–6.5. Nécessaire formulates to pH levels that support your natural pH and barrier function. When a natural pH is maintained, the skin is in the optimal state to recognize and repeat the visible benefits of active ingredients!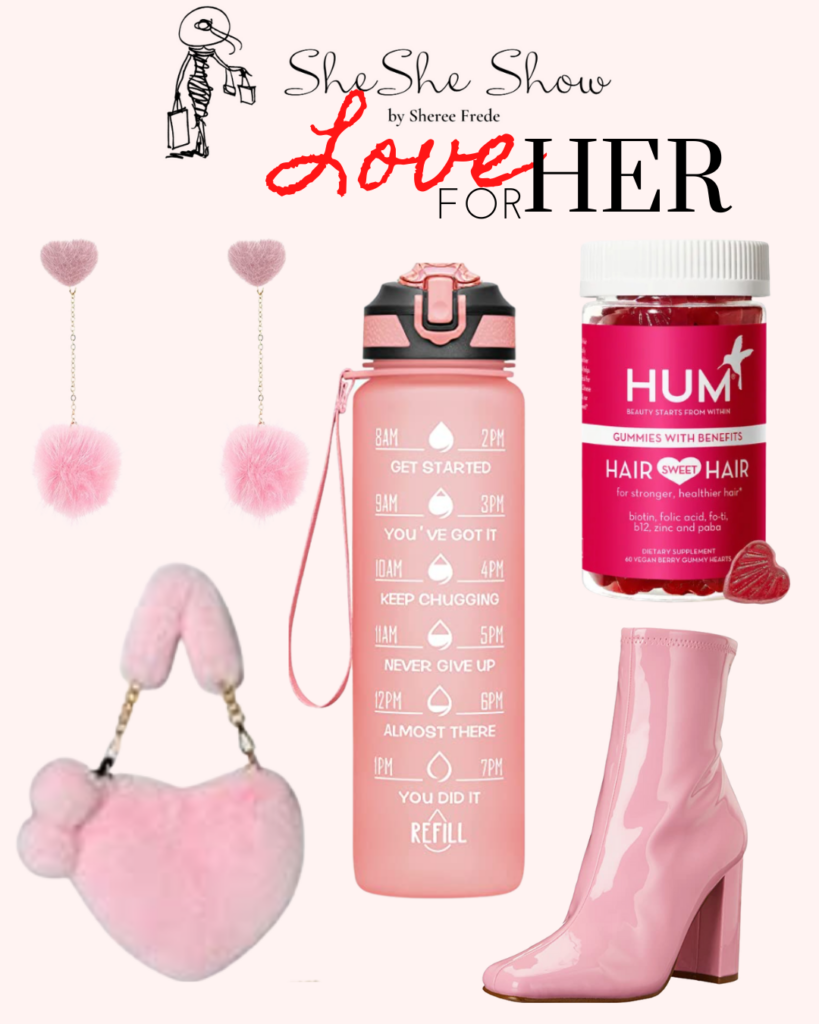 This water bottle from Amazon now belongs to everyone I know…including my husband! What a PERFECT GIFT! The gift of hydration! The timers marked on the side of the bottle help to remind us when it is time to HYDRATE!! At under $15, this bottle is sure to get great use and big smiles!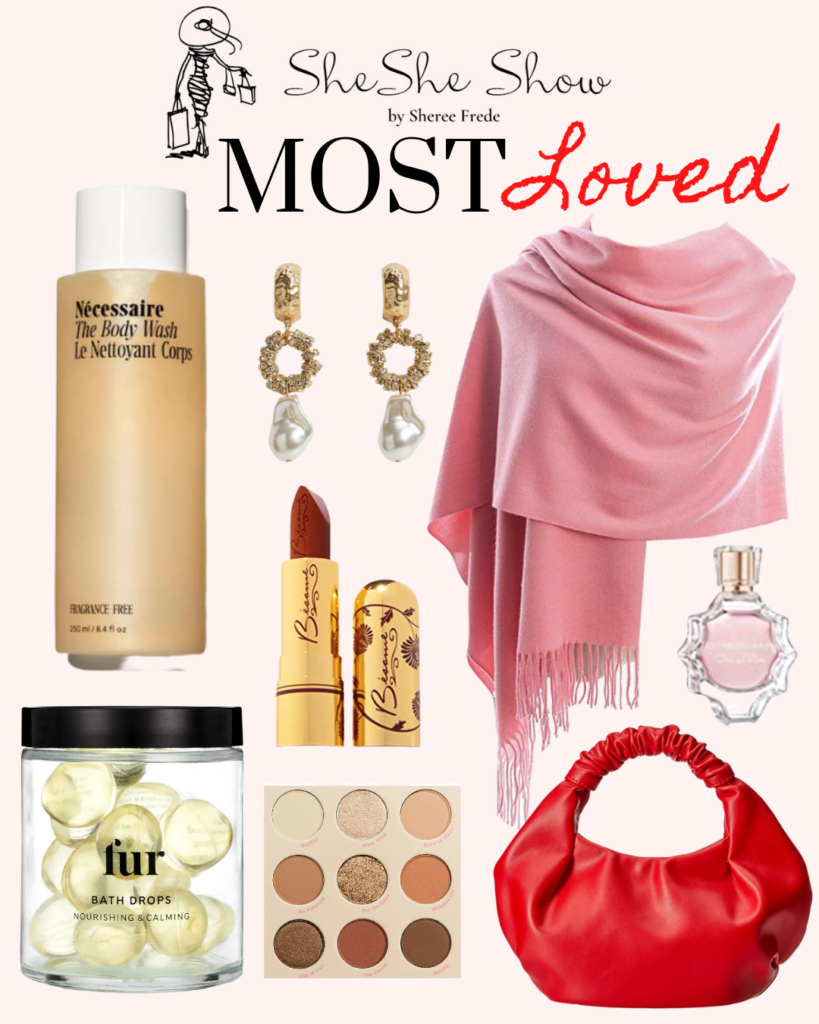 Valentine's Day Gifts Boutique

SHESHE'S TIDBITS
Team SheShe started our new Facebook page called SheShe's Shopping Network. We would love for you to like our page so you can join us every Tuesday night for our Live segment all about shopping trends, style tips, beauty, travel, and more to help women look and feel confident and be in the know. It is so much fun!!
We hope to see you there!! Here is the link to like our page
https://www.facebook.com/sheshesshoppingnetwork
*CHECK OUT MY INSTAGRAM SHOP TO SHOP ALL OF MY INSTAGRAM LOOKS
*YOU CAN ALSO DOWNLOAD THE LIKETOKNOW.IT APP AND FOLLOW ME ON IT BY CLICKING HERE. Go here for our LiketoKnow.It tutorial.
* STAY IN THE KNOW: SUBSCRIBE HERE to receive exclusive sale alerts, helpful style tips, and fabulous giveaways, AND GET ACCESS TO MY VIP ONLY FOR SUBSCRIBERS!
*Be sure to check out the Shop SheShe tab at the top of the menu bar. Hover over and choose the category in the dropdown. We try to keep it up to date with the latest and greatest for all budgets.
Have a great week sweet friends and thank you for following along. Without you, we could not continue on this crazy fun journey.
XOXO, SheShe