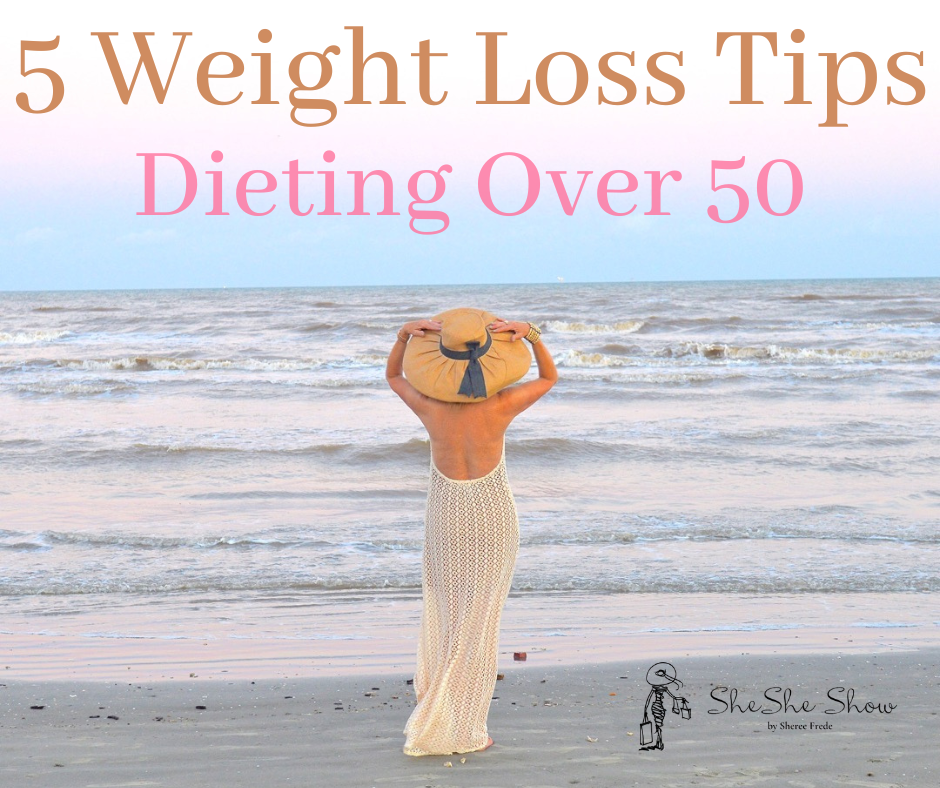 The topic of healthy weight loss is almost taboo and especially for us girls over 50. As we age weight loss and weight gain can be a bit troublesome and downright confusing, While I mention the words "diet" or "dieting", I am not speaking about depriving your body of its muchly needed nutrition. A proper diet starts with proper nutrition.
Tip – If weight loss is your goal, it's crucial to be kind to yourself and your body.
According to the Centers for Disease Control and Prevention (CDC), even a modest weight loss of 5 to 10 pounds of your total body weight is likely to produce health benefits. The benefits can be found in blood pressure readings, blood cholesterol levels, and blood sugar levels. That's not a lot of weight, yet most people are not successful at losing it, and if they are they can't seem to keep it off. Going into 2023 now is the time to make this the year to lose weight and keep it off for good. Below I have 5 great tips on weight loss!
Tip – When your body is hungry, it wants nutrients not calories!
Understand "Yo-Yo Dieting" Weight Loss
Millions of people diet, successfully lose weight, only to gain it back, and then start the process over again. This is referred to as yo-yo dieting. Some people believe it actually makes you heavier because many gain back even more than what they initially lost. Research and understand how it works so you can avoid this type of lifestyle, and instead focus on creating a long-lasting healthy lifestyle and diet. When you make small changes that stick around for the long term, they become your new norm and will lead to success.
See Beyond The Fork
Weight loss can be tricky and seems as if your efforts are not working sometimes. This is not always true, say you're eating right and moving more yet you still are not shedding the pounds – what is going on? Look at what is going on around your plate and fork! Stress, depression, anxiety, and many other common struggles can cause weight gain or loss.
Find What Works For You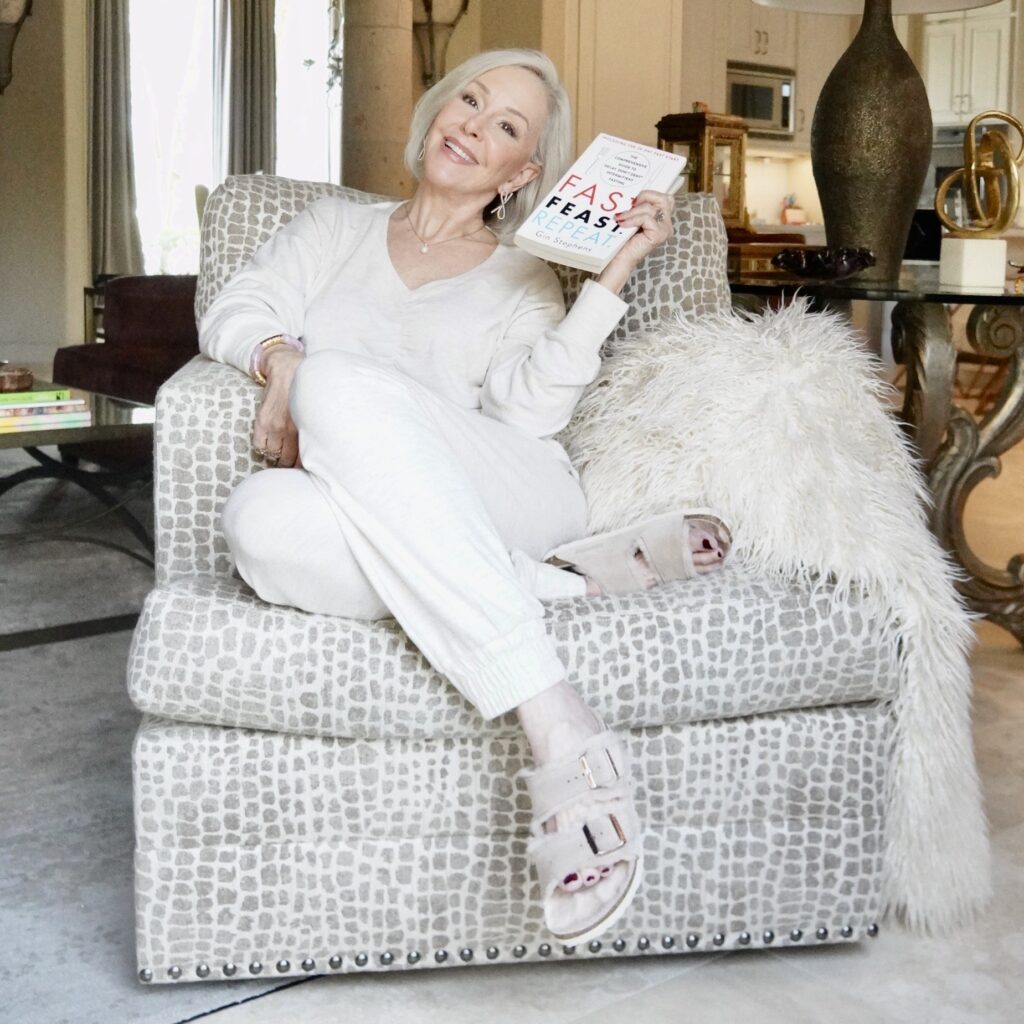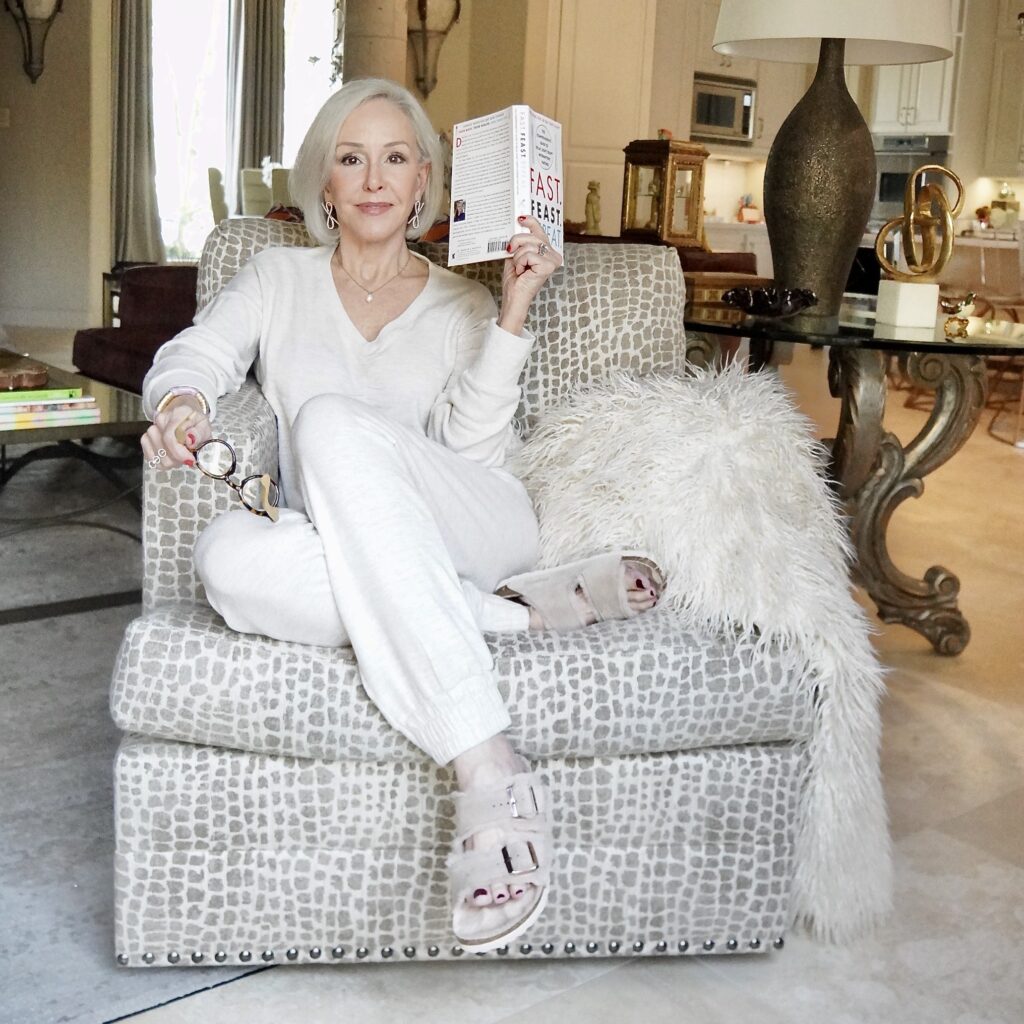 Not everything works for every person. We are all unique and have different needs. We can't all consume and burn the same number of calories daily, just as we don't all need the same amount of protein each day. You have to understand that your unique needs must be determined and followed, rather than using a one-size-fits-all approach to weight loss.
So, what do I do to manage my weight?
I, like many of you, have tried so many diets that really don't work. About 4 years ago an interior designer friend I know from south Florida lost a lot of weight on the fasting diet. I have never been a breakfast eater so I decided to give it a go. I purchased the book Fast Feast Repeat by Gin Stephens and learned so much about this type of diet. There is a science that supports this way of dieting. Again, it isn't for everyone but I was able to lose a few pounds, and it really helps me to manage my weight. When the pound ticks upward then I start my 16-hour fast then I open my eating window for 6 hours where I can eat pretty much whatever I want. Now if you want to lose weight then avoid sugars, heavy creams, and unhealthy carbs like chips which is my weakness. Read the book and it will explain how it works. You can buy it here Fast Feast Repeat Please Consult your doctor if you have any kind of health issues before beginning any diet.
Support Matters
People are more successful at losing weight when they have support. The support can keep you motivated and on track. Share with those you trust your journey and mission and also express what YOU NEED from them to help support you!
A Marriage
Are you afraid of commitment? Many people fail with their dieting goals because they follow a short-term program, making changes just for the duration of the diet. Once they are done dieting they fall back into their old habits, and then the weight creeps back on. Lasting weight loss needs to come from making long-term changes. By seeing changes as a new lifestyle you will be in a better position to keep the weight off. Commit to your well-being and make it a marriage to a long life of good health!
SHESHE'S TIDBITS
I am home from a wonderful trip to Africa. A complete recap to come March 4th. If you have the travel bug then a safari in Africa should be on your bucket list! Life changing!!!
*CHECK OUT MY INSTAGRAM SHOP TO SHOP ALL OF MY INSTAGRAM LOOKS
*YOU CAN ALSO DOWNLOAD THE LIKETOKNOW.IT APP AND FOLLOW ME ON IT BY CLICKING HERE. Go here for our LiketoKnow.It tutorial.
* STAY IN THE KNOW: SUBSCRIBE HERE to receive exclusive sale alerts, helpful style tips, and fabulous giveaways, AND GET ACCESS TO MY VIP ONLY FOR SUBSCRIBERS!