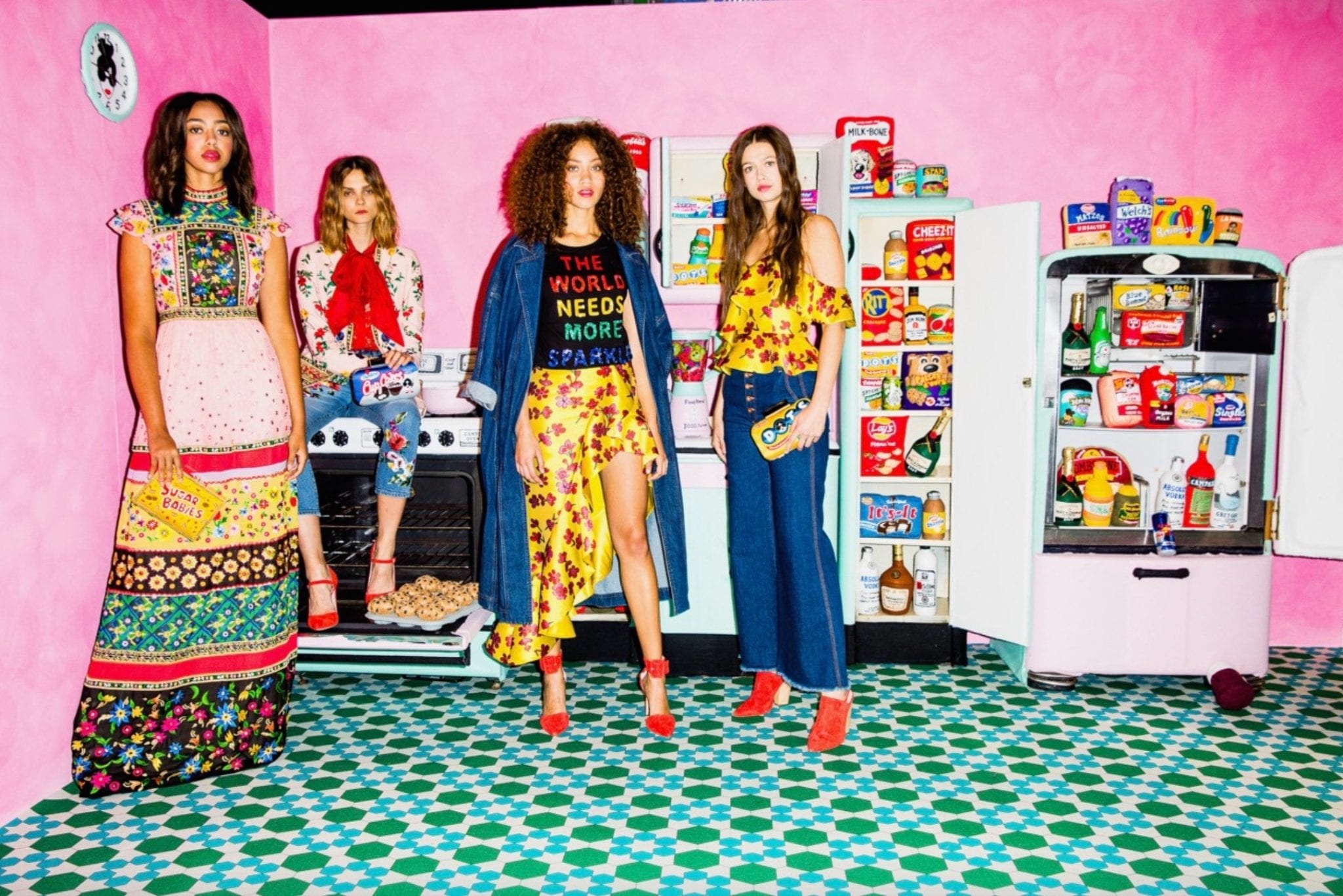 ALICE + OLIVIA SPRING 2018
For the second year in a row, I was grateful to snag a much coveted ticket to get into the Alice + Olivia Spring 2018 Presentation during New York Fashion Week. This year the designer Stacey Bendet rolled out New York's iconic Chelsea Hotel inspired collection showcasing feminine bohemian inspired looks.
More and more designers are moving to the presentation format of showing their upcoming collections and I personally like this better than a runway show. Even, though a runway show has all the glam, glitz and drama, it goes so fast and it is hard to really see the clothes up close.
I will say that both years it was hard to move inside the venue, but with a little squeezing through all of the styled fashionistas at each staged vignette,  I was able to see every detail. The vignettes were designed to coordinate with each Alice + Olivia collection for Spring 2018. This year Stacey incorporated rising artists to recreate much of the history from the iconic New York Chelsea Hotel in each setting. Think Janis Joplin, or a version of the hippie-fied New York landmark. Each setting was vintage, colorful and whimsical making the crowd go absolutely crazy!!
If you are over 40, 50 or like me…..60 and you think that this brand is too young, then think twice because at least 1/3 of the attendees at this presentation were over 40. "I will wear what I want"…..should be your new motto. Throw away all of those attitudes.
When choosing your size, remember that most of the items run a size small. For the life of me, I don't understand that reasoning, but I am true size 6, but I mostly wear a size 8 or a medium with this brand. Go to my last year's post here about the story of how Stacey Bendet named her line of clothing.
Keep scrolling down to see the A+O outfit that I wore to the presentation~~~~~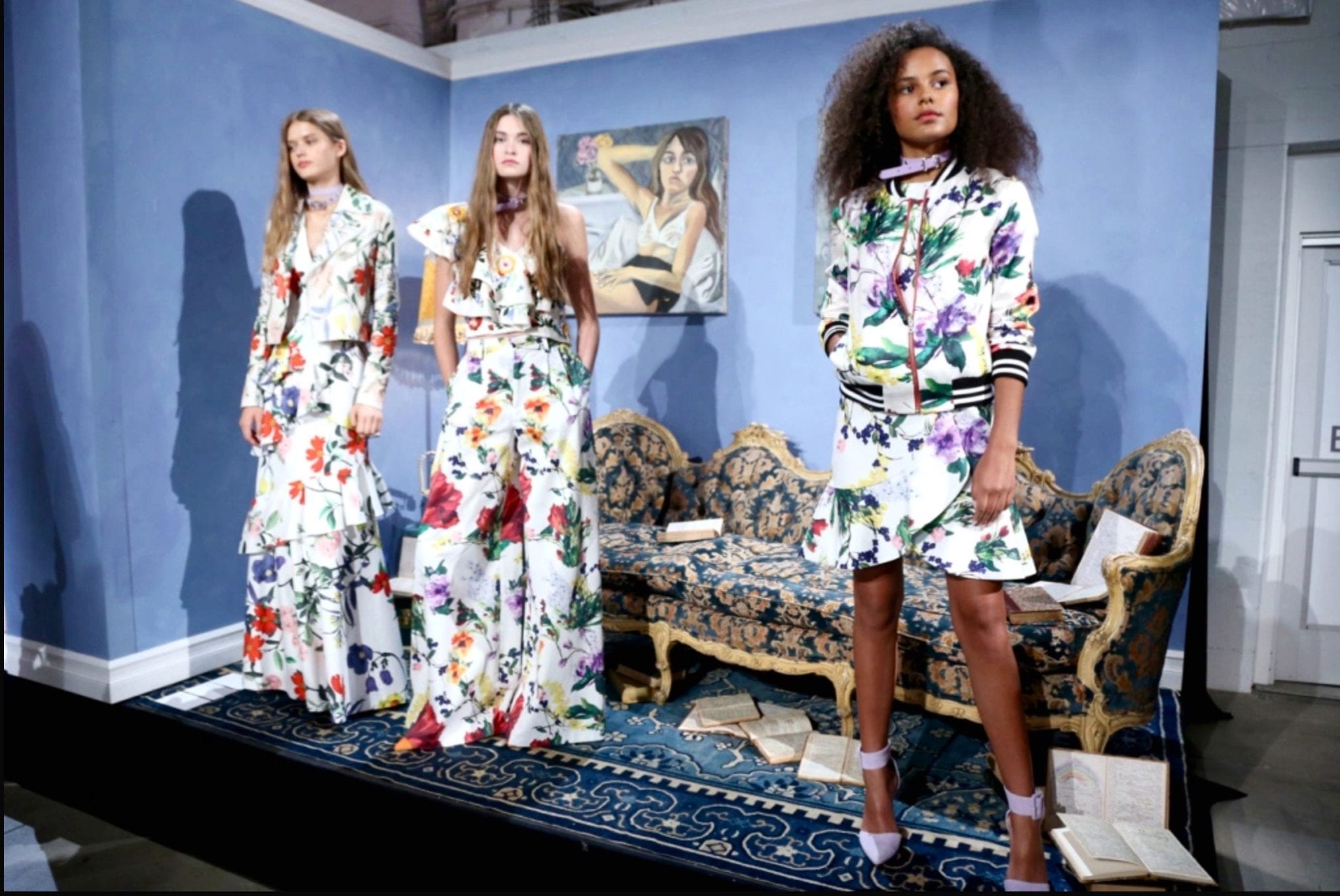 ALICE + OLIVIA FALL 2017
In the following photos, I am wearing 2 items from the Alice + Olivia Fall 2017 line up. Every year I add 3 or 4 pieces to my every growing A+O collection, so when I knew I was going to attend the show, I made a couple of quick purchases to wear that represent the designer while attending her presentation.
FYI right now now Alice + Olivia is having a Friends & Family Sale Online & In Store 25% off your entire order. Great styles are selling out fast, so do not wait.
I always try to choose pieces that can be worn in multiple styles. That being said is why this silk bell sleeve blouse and high low ruffle pant resonated with me. Both are weights that work for Houston fall climate and they can be dressed up or dressed down. I can add a lot of color or go more classic as I have done here. Add a cool pattern bootie and velvet moto jacket to this look and voila we have winterized! Put this beautiful blouse with a floral maxi skirt and strappy sandal then you have a garden party and the list goes on and on.
Until next year and with as much or more fun, I will hopefully report first hand from the Alice + Olivia presentation. Please leave us any questions about this brand and we will do our best to get back with you with your answer.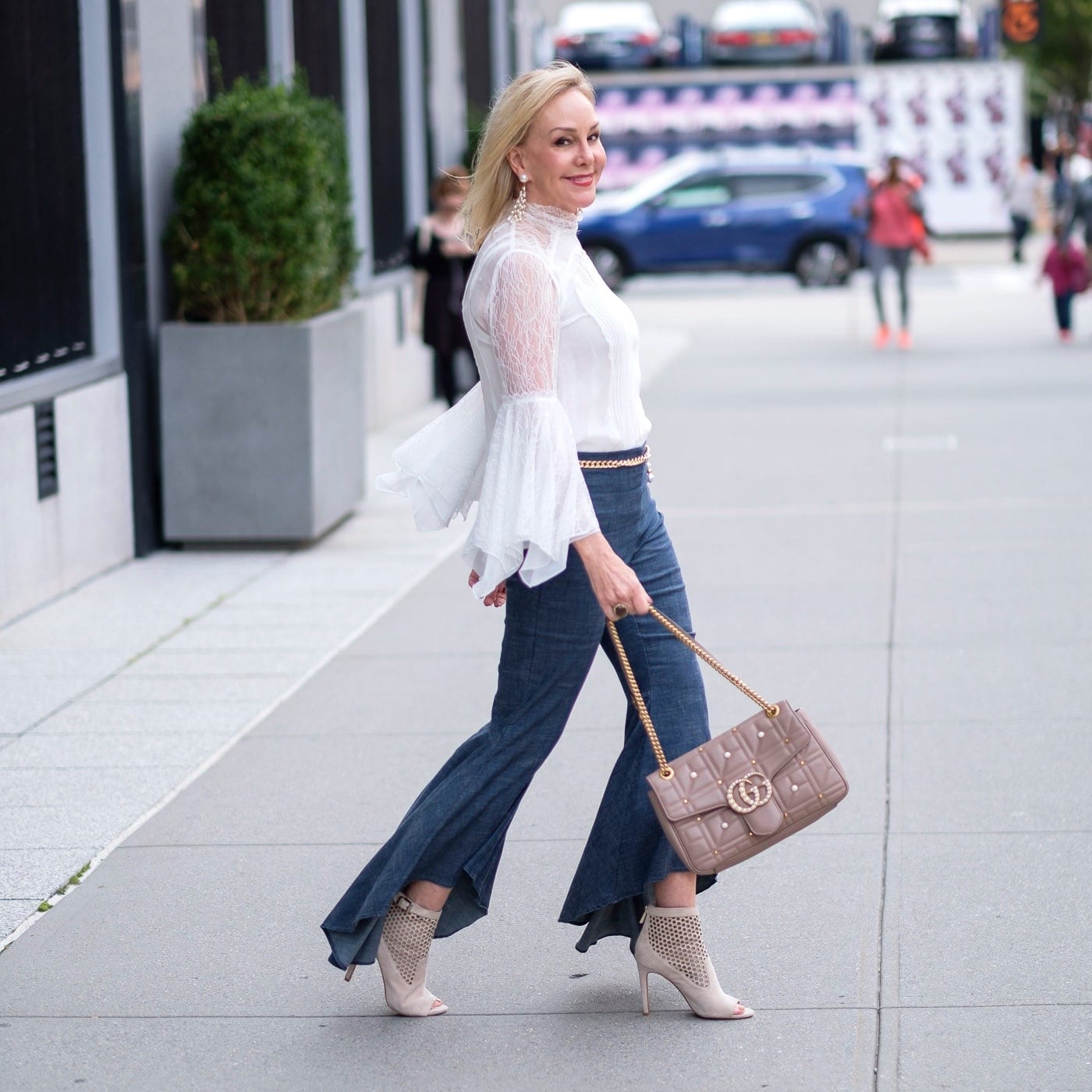 photos by denton taylor photography NYC
Outfit Details
SHESHE'S TIDBITS:
Right now Alice + Olivia is having a Friends & Family Sale Online & In Store 25% off your entire order. Great styles are selling out fast, so do not wait.
Alice and Olivia opened a store year  in the River Oaks District of Houston, TX.

4444 Westheimer Rd a150, Houston, TX 77027

If you are thinking about trying out Instagram, but don't know where to start, then go to our recent post for the video tutorial. It will explain step by step in an easy understandable way.
Gala's, weddings, graduations, holidays or just everyday wear…..we have fashion suggestions for you, so stay tuned. Be sure to check out ShopSheShe  tab at the top in the menu bar. Hover over and choose the category in the drop down. We try to keep it up to date with the latest and greatest for all budgets. Subscribe here and then you won't miss a post. Simply enter your email in the pop up box when you come to this site or at the top of this page in the subscribe box.
WELCOME new readers. We are a fashion/travel/lifestyle blog. We talk about anything and everything, from fashion, travel, health issues to even an occasional recipe. If there is a topic that you are interested in, then let us know. We will do our best to bring that story to you. Have a great great week sweet friends and thank you for following along. Without you, we could not continue on this crazy fun journey!