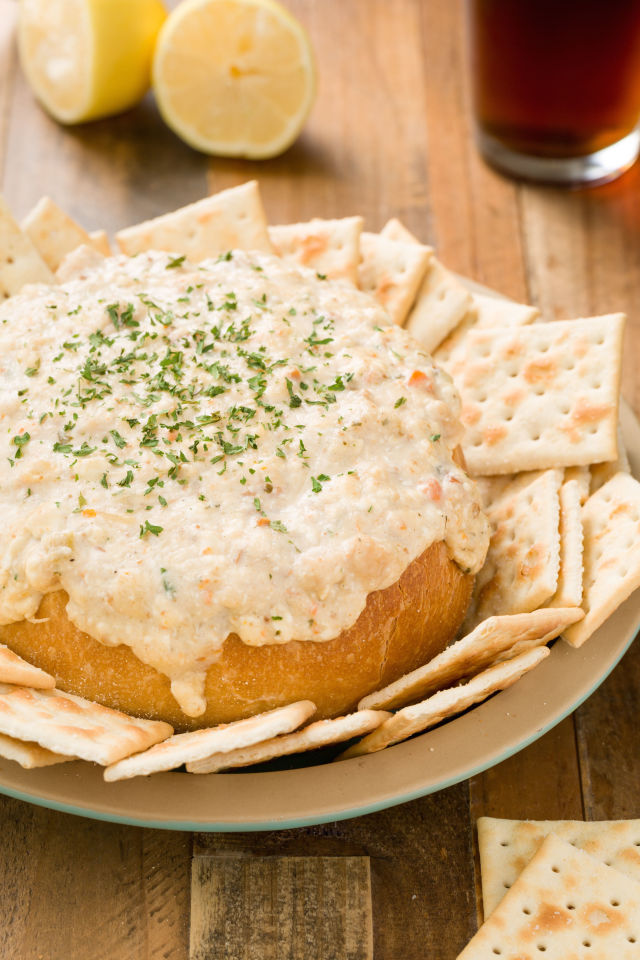 Well it's official: the Philidelphia Eagles will be playing the New England Patriots in Super Bowl LII. The big game is February 4th (just two Sunday's away), which means we have just over one week to get our Super Bowl recipes together before our living rooms are full and the commercials have begun!
We're enlisting the help of some kitchen experts to find the best dishes for your super bowl parties. While these might not all be "low-cal" options…we think it's okay to give yourself some grace and fully enjoy the decadence of this holiday. We're also focusing on finger foods and appetizers, in case your guests tend to snack throughout the entirety of the game like mine tend to!
This is a huge favorite for those Patriot fans, as clam chowder is such a popular dish in New England. This recipe calls for canned clam chowder with cream cheese and saltine crackers, alongside a list of other seasonings. Served in a bread bowl and garnished with parsley- it'll satisfy any Patriot regardless of the score. (photo above)
In an effort to avoid playing favorites, we also have a perfect and super easy recipe for Patriot fans. These Philly Cheesesteak Roll Ups are made with just 5 ingredients (including Pillsbury dough, which seems to make anything better) and are served with heated Alfredo pasta sauce. YUM!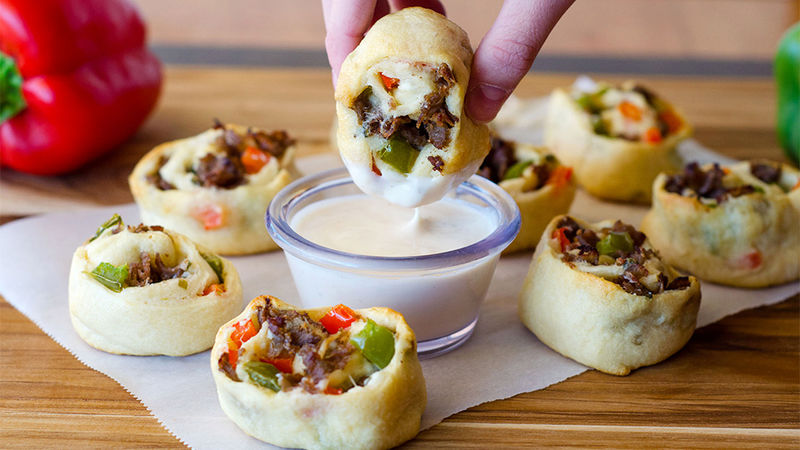 If I were hosting a party this year, this dish would be a huge staple in my kitchen. I absolutely love chili, and any finger-food chili recipe makes this dish any better. This recipe tells you how to make a homemade turkey chili nestled inside toasted tortillas- though I have a feeling it could be duplicated with some classic "scoop" style tortilla chip (for those of us who are a bit more challenged in the kitchen). The best part of this recipe- it calls for Mexican beer! Could it get any better?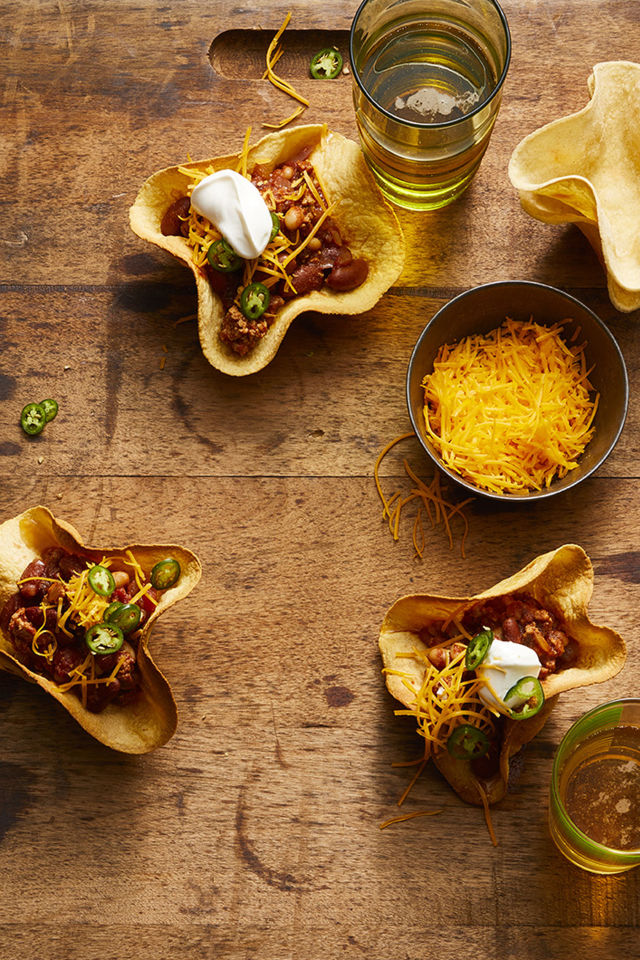 I am a firm believer that anything tastes better once it's been prepared in a Crockpot. This recipe seems to prove my belief, as these slow-cooker meatballs pretty much look like the best thing I've ever tasted. After making the meatballs, throw them into some classic Hawaiin rolls with condiments for mini meatball subs and there you have it…an Italian favorite in a few easy steps!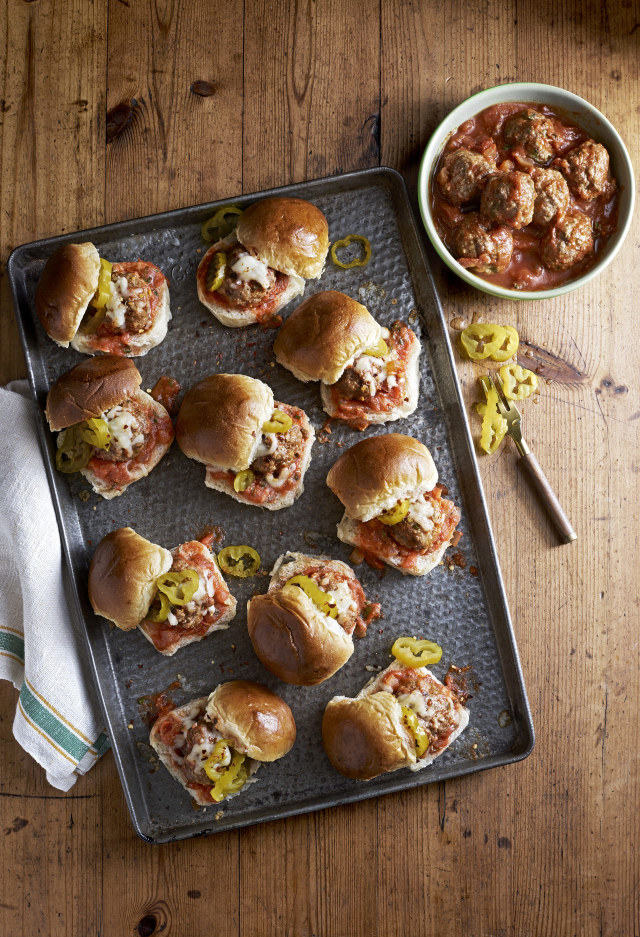 For me, buffalo chicken and football go together like peanut butter and jelly. This recipe takes it up a notch, with mini buffalo chicken pastries that are even better than the classic buffalo chicken dip (which is pretty darn good itself). Just add some Pillsbury dough to the classic buffalo chicken recipe, and serve with a cold side of blue cheese.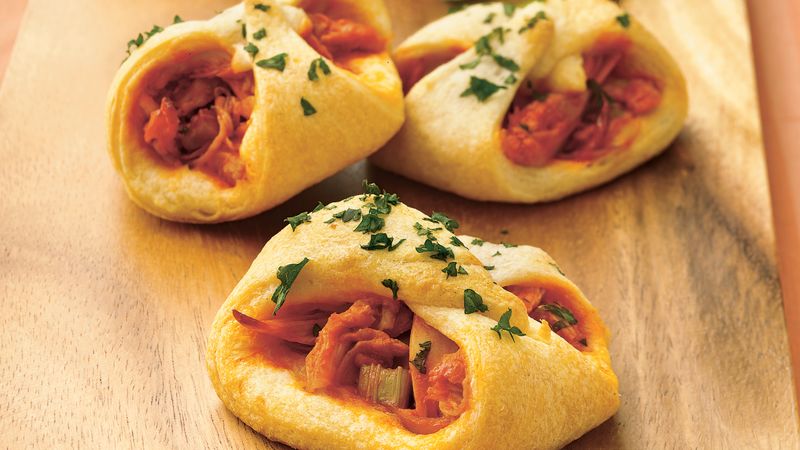 Mix together some bacon, sour cream and cheddar and throw up into a potato and what do you get? Probably the tastiest treat I can think of. Don't these just look delicious? Delish even has a video to make preparing these tasty treats easier- which will be perfect if you're rushing to get these out before the big game starts.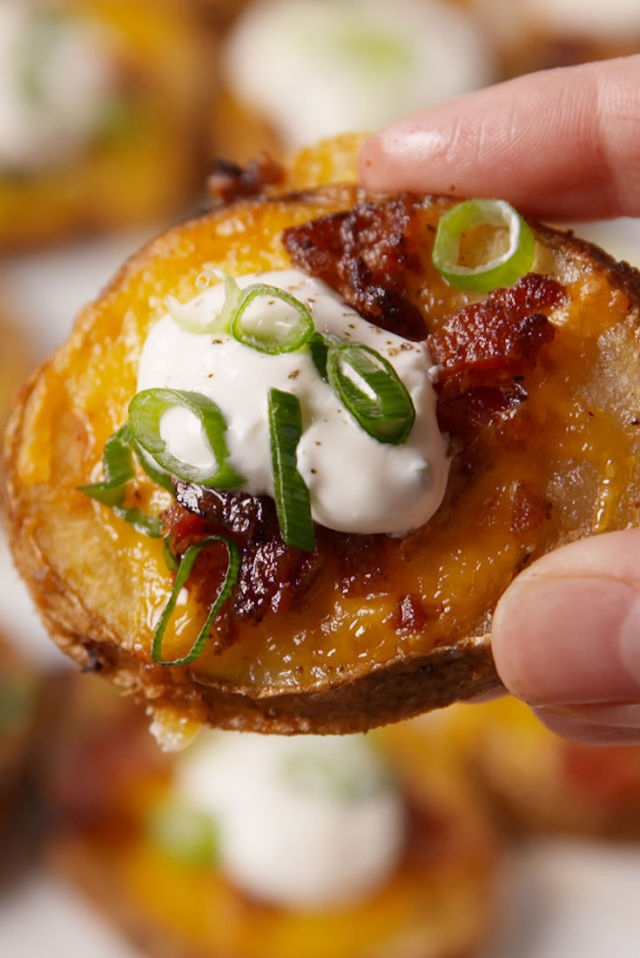 There you have it friends, 6 of the best Super Bowl recipes the Internet has to offer. Let us know what you end up making this time next week, or your go-to recipes for crowds. Have a wonderful weekend!
Helpful Kitchen Tools
SHESHE'S TIDBITS
We have more fun things coming up. Valentines Day is on our heels, so have you started thinking about everything LOVE?  Expect more collages of fun picks for you to shop.
Do you have a vacation planned anytime soon? We have curated a RESORT category located in the menu bar at the top of the page. We have linked so many great items that you might need for your upcoming trip. No trip, then maybe just a head start of spring summer shopping.
Gala's, weddings, graduations, holidays or just everyday wear…..we have fashion suggestions for you, so stay tuned. Be sure to check out  ShopSheShe  tab at the top in the menu bar. Hover over and choose the category in the drop down. We try to keep it up to date with the latest and greatest for all budgets. Subscribe here and then you won't miss a post. Simply enter your email in the pop up box when you come to this site or at the top of this page in the subscribe box.
WELCOME new readers. We are a fashion/travel/lifestyle blog. We talk about anything and everything, from fashion, travel, health issues to even an occasional recipe. If there is a topic that you are interested in, then let us know. We will do our best to bring that story to you. Have a great great week sweet friends and thank you for following along. Without you, we could not continue on this crazy fun journey!