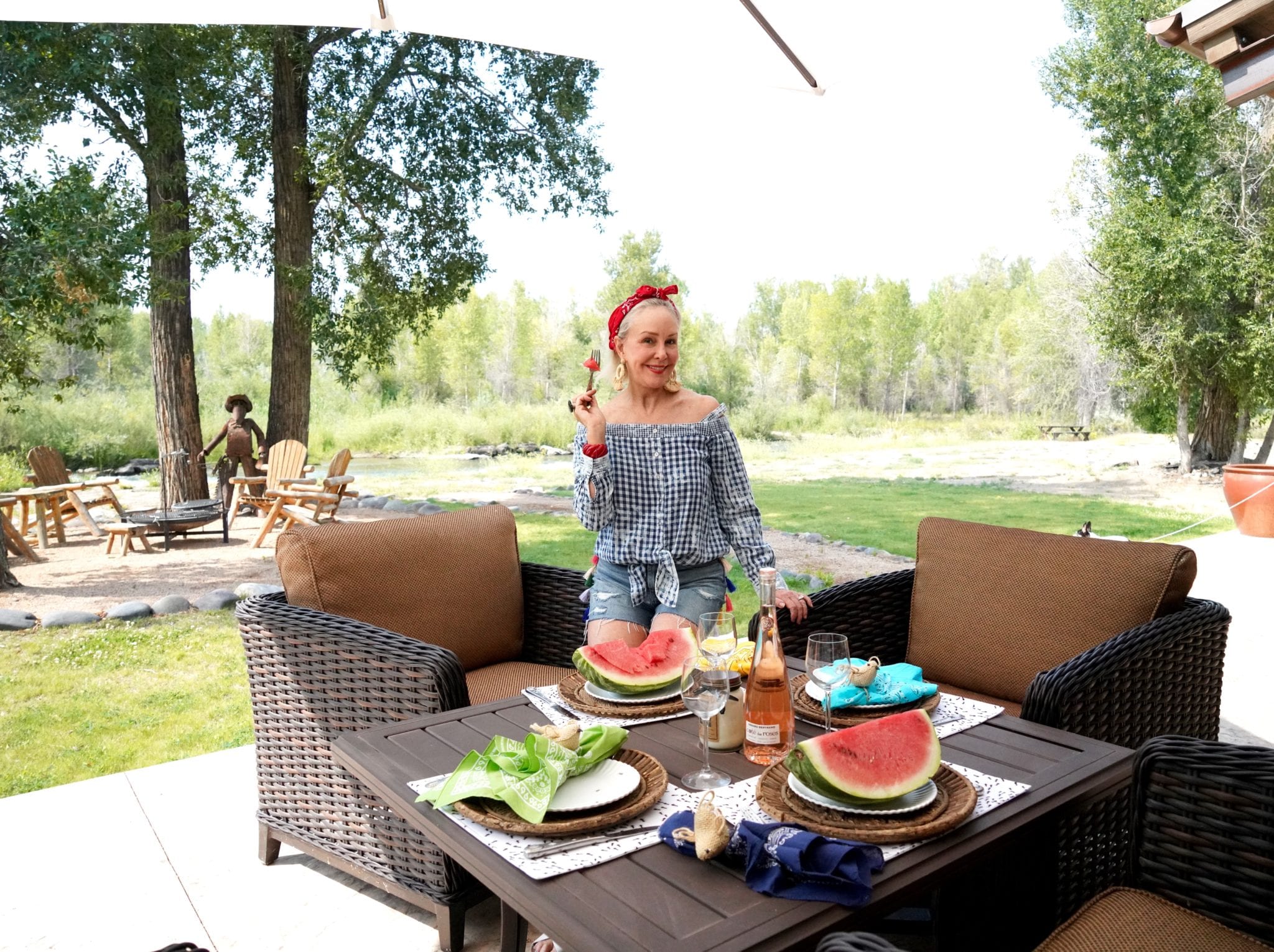 It is finally Labor Day weekend! I don't know about y'all, but I am ready for a long 3 days of relaxing with the family and enjoying the last bits of the summer sun. For many of us, this weekend will be home to plenty of outdoor BBQ'ing and gathering around a grill to make sure we have all the nourishment we need to energize us for the long pool days, and family game nights, ahead 🙂 We're breaking down our favorite, and most unique, grilling ideas for Labor Day. We've even included some diet-friendly options…for those wanting to hang onto that bikini-bod healthy rhythm as long as they can! Enjoy, and happy Labor Day!
Appetizers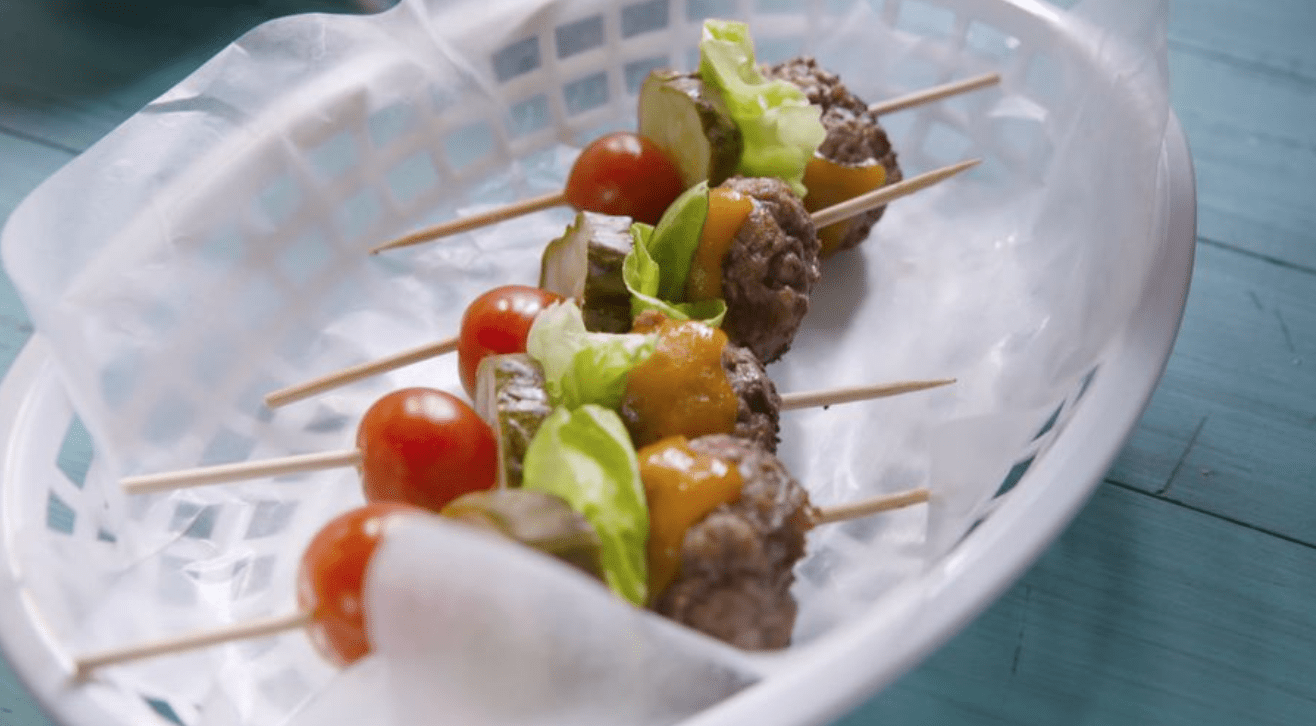 Bunless Burger Bites
This is a great way to cut back on the carbs, while still enjoying a summer favorite. These bunless burger bites from Delish are a perfect snack before dinner- allowing you to enjoy the deliciousness of a hamburger while still getting another course of grilled favorites… or two…or three. It's a win-win!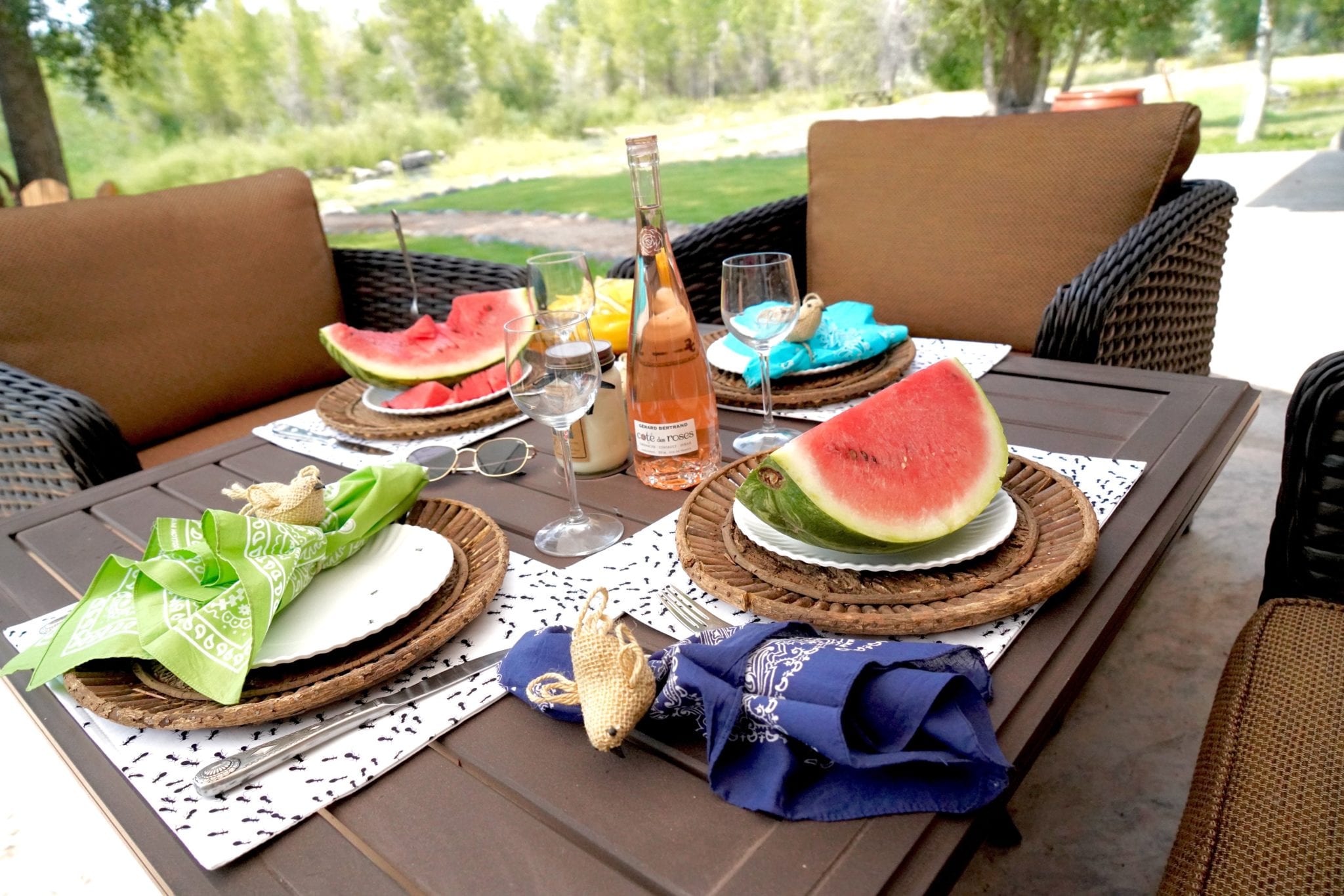 Tomato, Watermelon, and Feta Skewers with Mint and Lime
I love this idea because it adds a little refresher to some heavy holiday foods. This recipe from My Recipes is super easy to makes, and can even be made without the skewers if you have more of a family-style meal going on. Either way, it's delicious!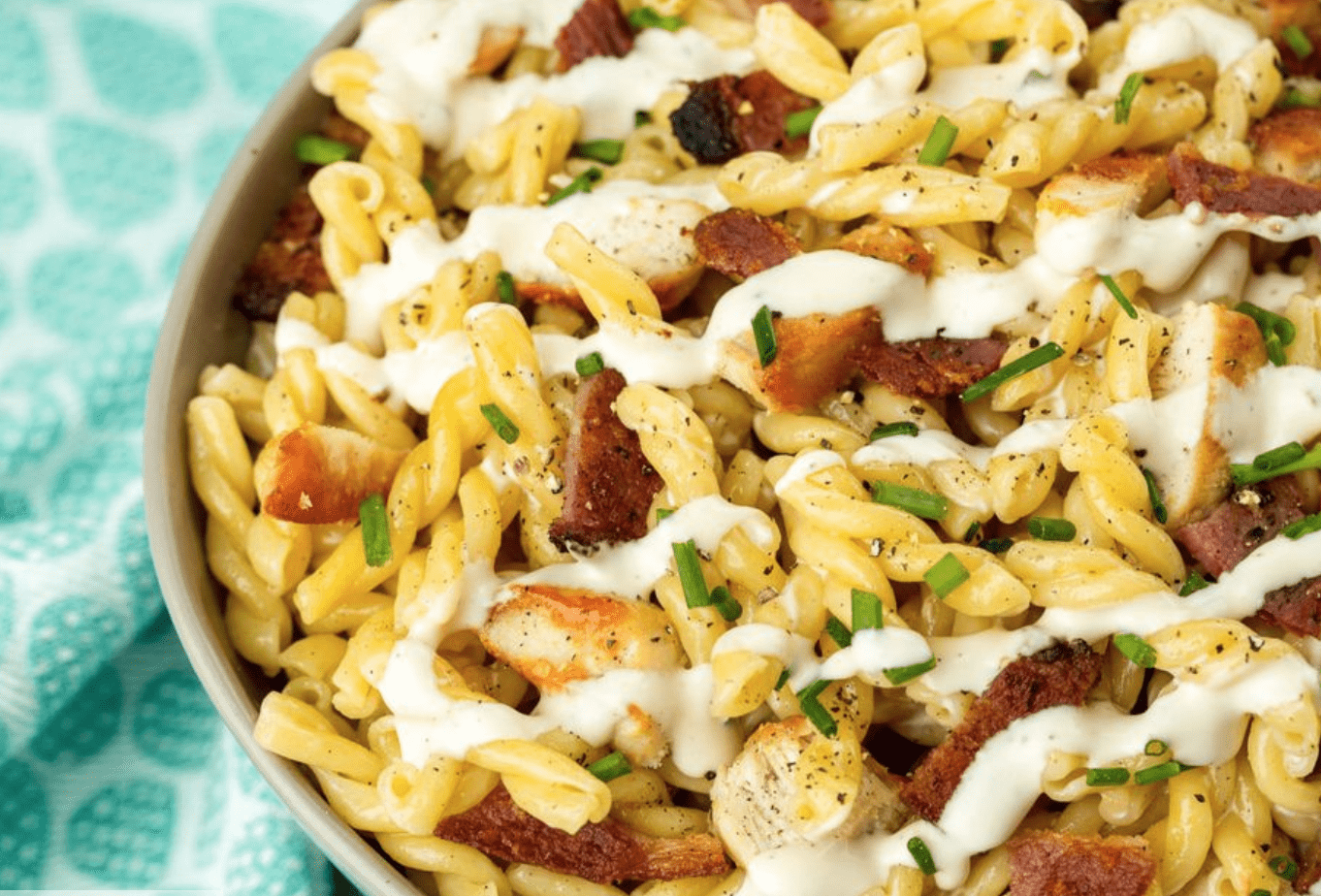 Chicken-Bacon-Ranch Pasta Salad
I love a pasta salad, and I love one with bacon even more. This recipe from Delish combines a staple Labor Day recipe, pasta salad, with American favorites like ranch, bacon, and chicken. Plus, it's super easy to make and will be the perfect appetizer (or side dish) for your meal.
Entrees
Marinated Grill Shrimp
Shrimp can certainly be a healthier alternative than most meats, and still taste delicious. This recipe from All Recipes includes a spicy seasoning that coats the shrimp, even making it zesty enough to forego the cocktail sauce. I'm in!
Herb-Grilled Summer Squash
This recipe from My Recipes is a little healthier as well but serves as a great entree for those who might be staying away from meat. Basically, all you need for this option is a little olive oil and a lot of herbs and spices, to season yellow and green squash to perfection.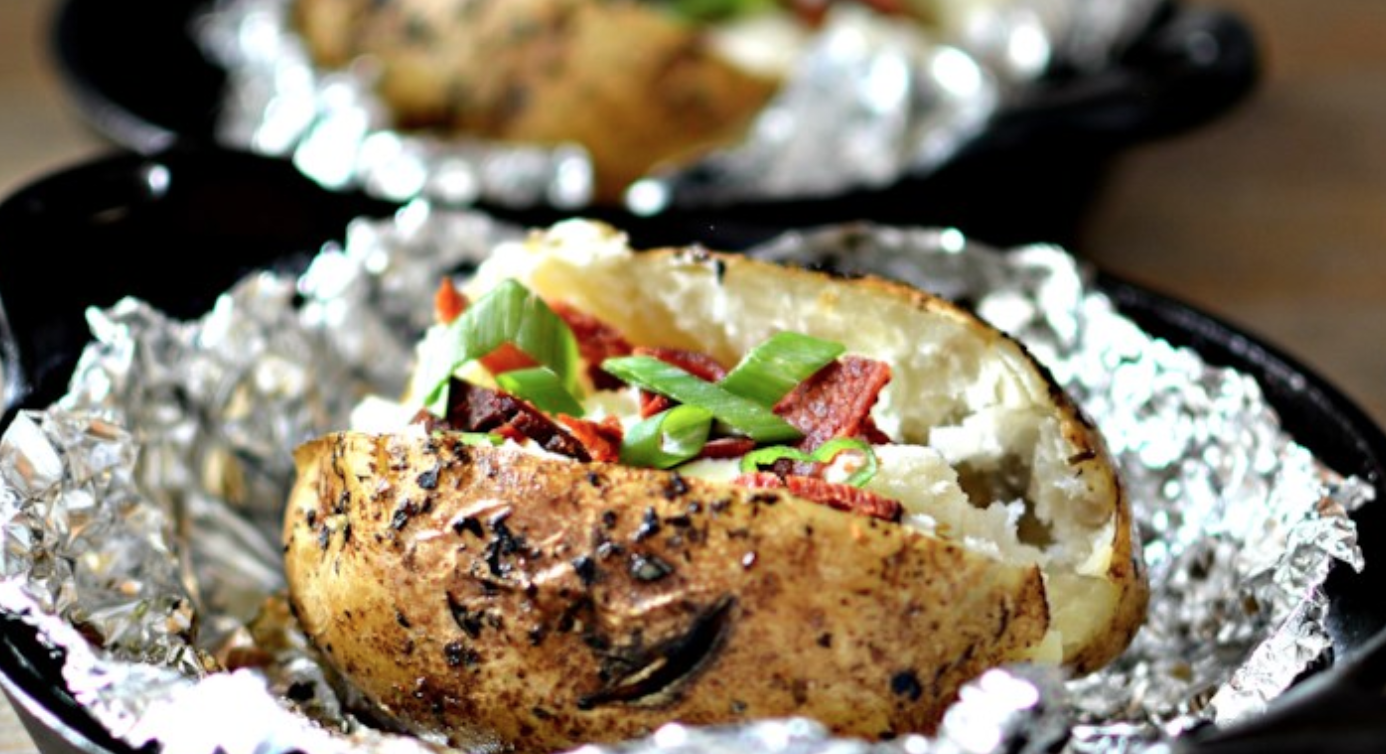 Campfire Potatoes
I love this recipe from All Recipes because it has such a summer vibe but makes a staple baked potato more unique. These potatoes are seasoned and "dressed" before being wrapped back up in foil, and cooked for under an hour. Easy, simple and delicious- just how I like it.
Ancho-Rubbed Pork
This recipe from My Recipes brings some Latin flare to a traditional American holiday, which I am all about. Though it might be a bit more advanced than some of the other grill recipes, this Grilled Ancho-Rubbed Pork sounds absolutely amazing. Served with a special salsa and some tortillas, this is a great way to add some variety to your BBQ -based weekend.
Desserts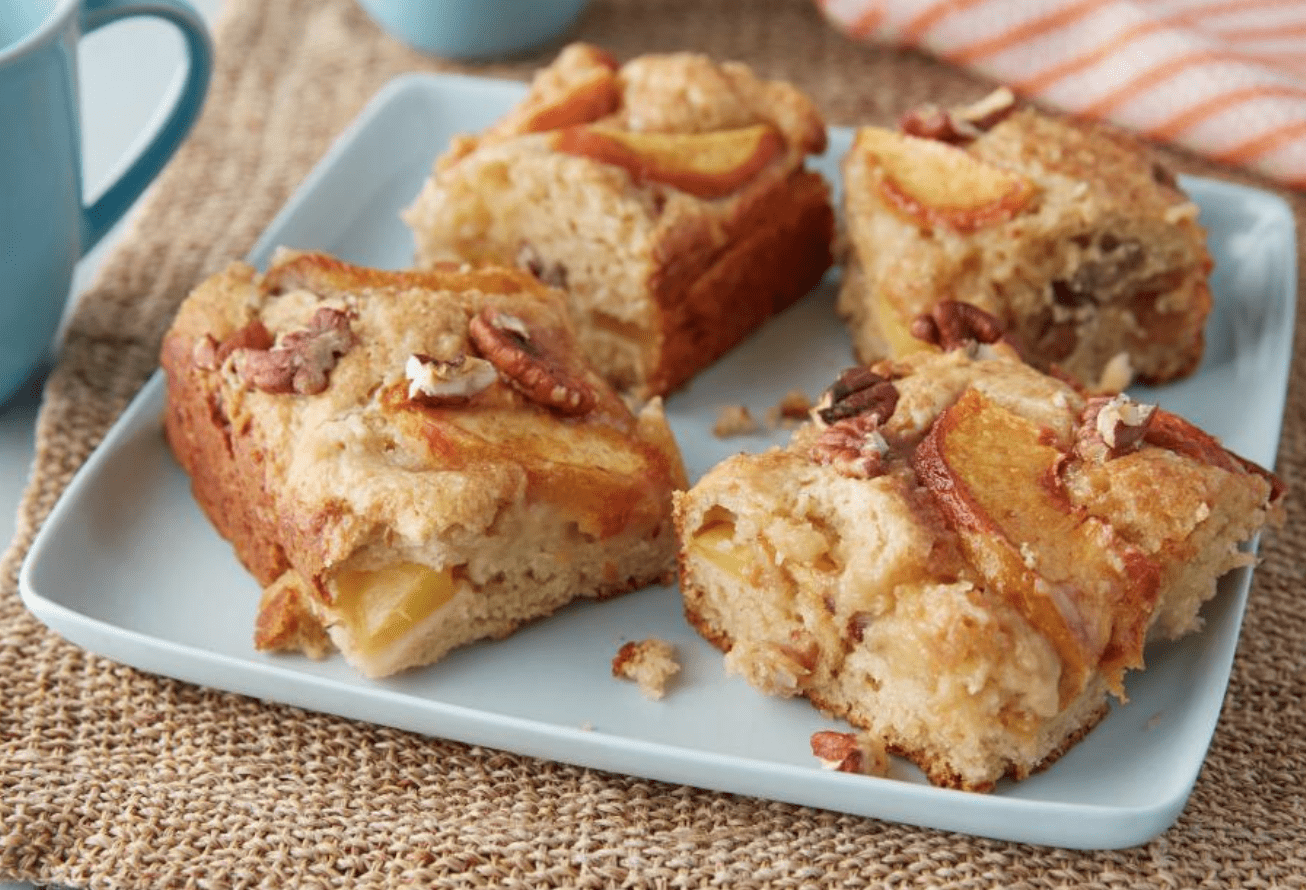 Fresh Peach Cake
These three words just might be my favorite ever. This recipe from Food Network uses fresh peaches (perfect for summer), cinnamon sugar and crunchy chopped pecans to make these unique summer treats. Plus, serving them in squares lets guests take them on the go without being bogged down by a plate and utensils…and makes it feel more acceptable to take two or three.
Summer Fruit Galette
This recipe from All Recipes is all about staying refreshed in the summer heat. With a few ingredients like frozen fruit, whipped cream, and a pie crust- you'll have a cold and satisfying galette to impress guests with. Add a scoop of vanilla iced cream to make a good thing even better!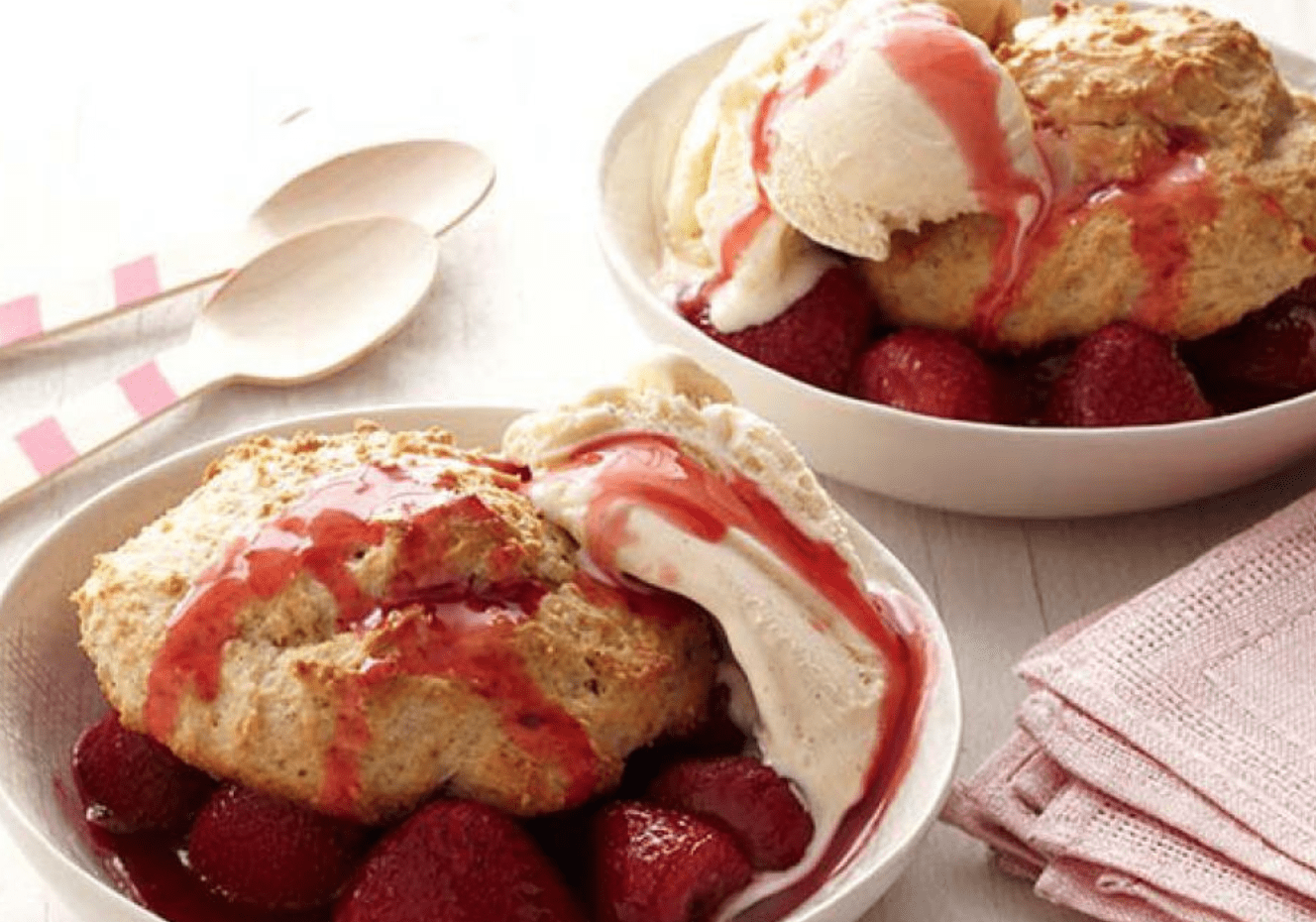 Strawberry Shortcake Sundae
Though this recipe from Food Network is less of an "on the go" option, it is arguably one of the most quintessential (and southern) summer desserts…but with a twist. As if strawberry shortcake couldn't get better, this sundae version takes it to a whole new level- one that I want to be on ASAP!
There is our favorite and most unique recipes for this Labor Day weekend. Let us know which ones you try, or if you have any to add to our list.  Enjoy!
TABLE SETTING (Top photo)
OUTFIT DETAILS (top photo)
SHESHE'S TIDBITS
We will be continuing the posts on our Colorado home interiors. This time our bedrooms. Also, expect more fashion trends.
Gala's, weddings, graduations, holidays or just everyday wear…..we have fashion suggestions for you, so stay tuned. Be sure to check out ShopSheShe tab at the top in the menu bar. Hover over and choose the category in the drop down. We try to keep it up to date with the latest and greatest for all budgets. Subscribe here and then you won't miss a post. Simply enter your email in the pop-up box when you come to this site or at the top of this page in the subscribe box.
WELCOME new readers. We are a fashion/travel/lifestyle blog. We talk about anything and everything, from fashion, travel, health issues to even an occasional recipe. If there is a topic that you are interested in, then let us know. We will do our best to bring that story to you. Have a great week sweet friends and thank you for following along. Without you, we could not continue on this crazy fun journey!