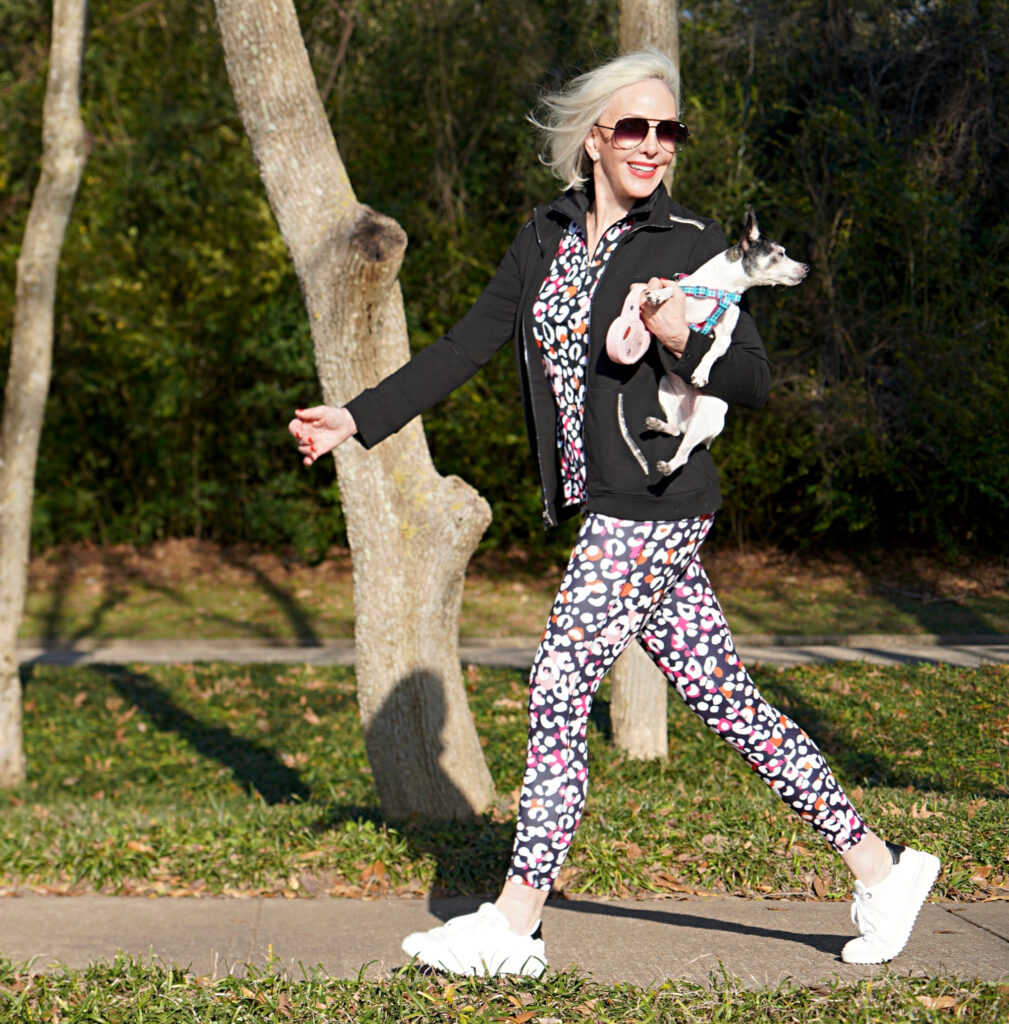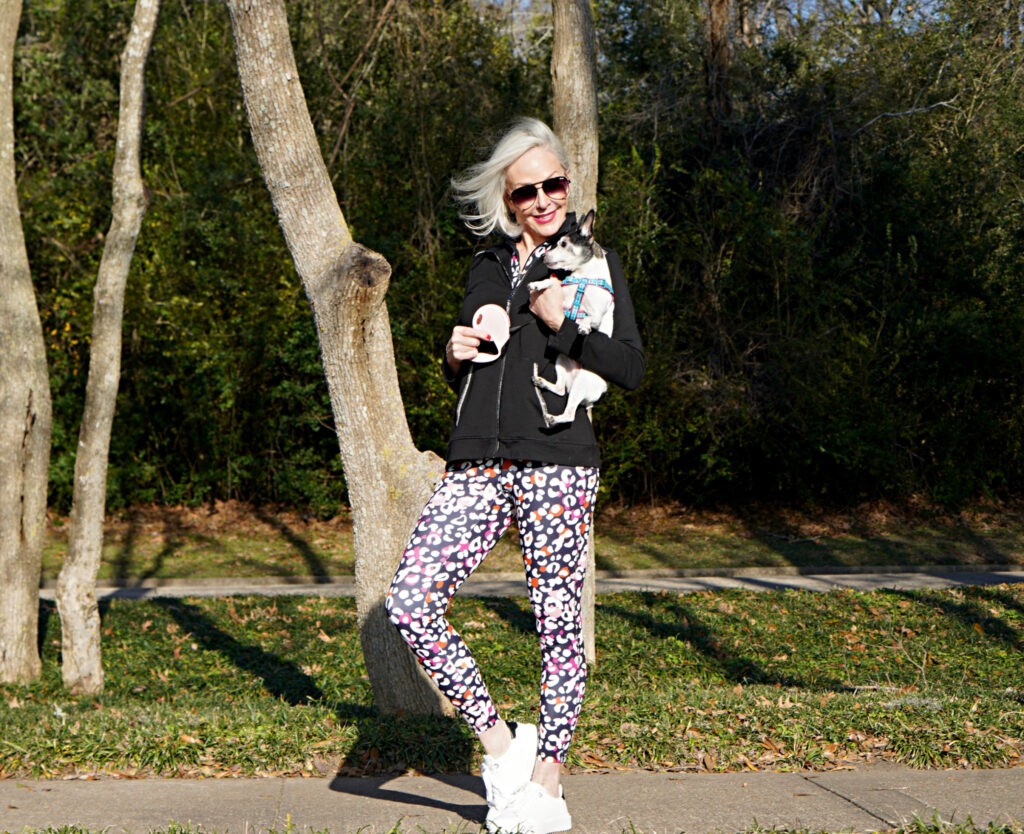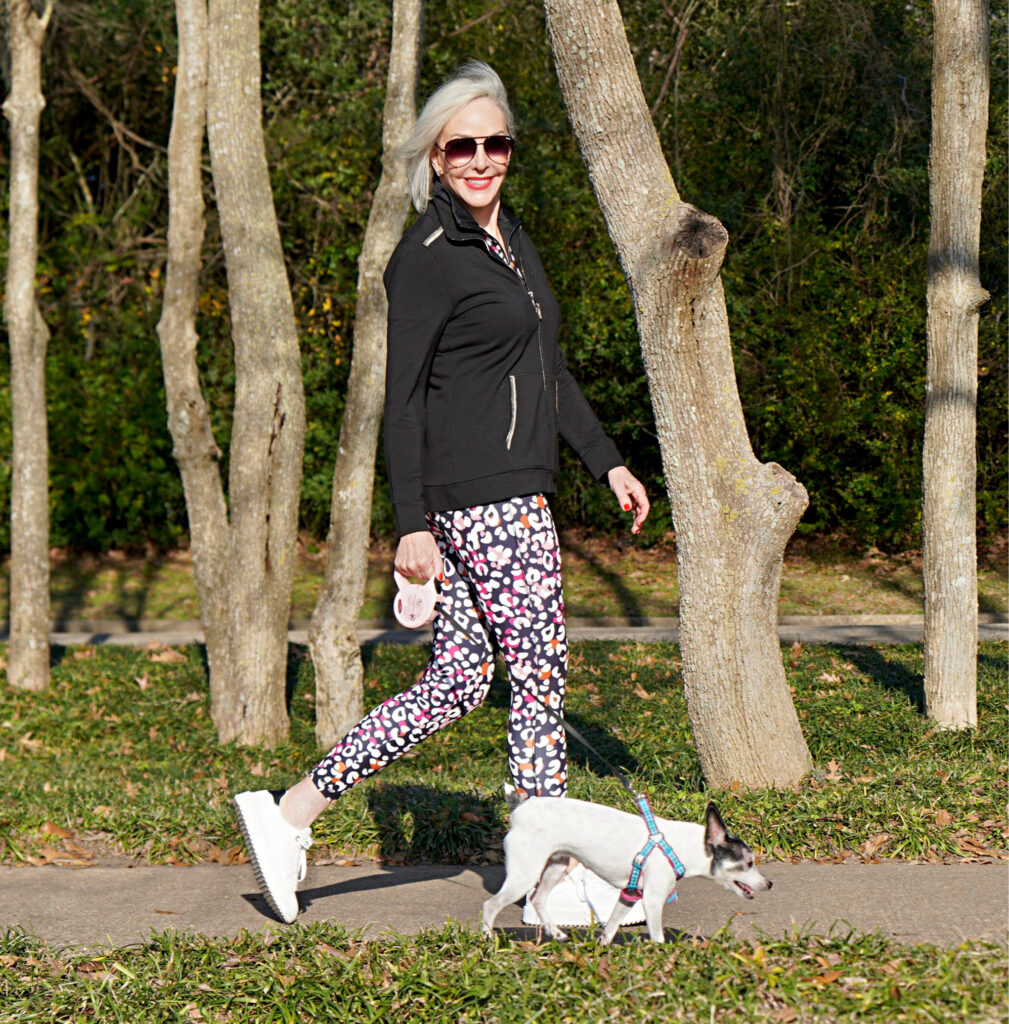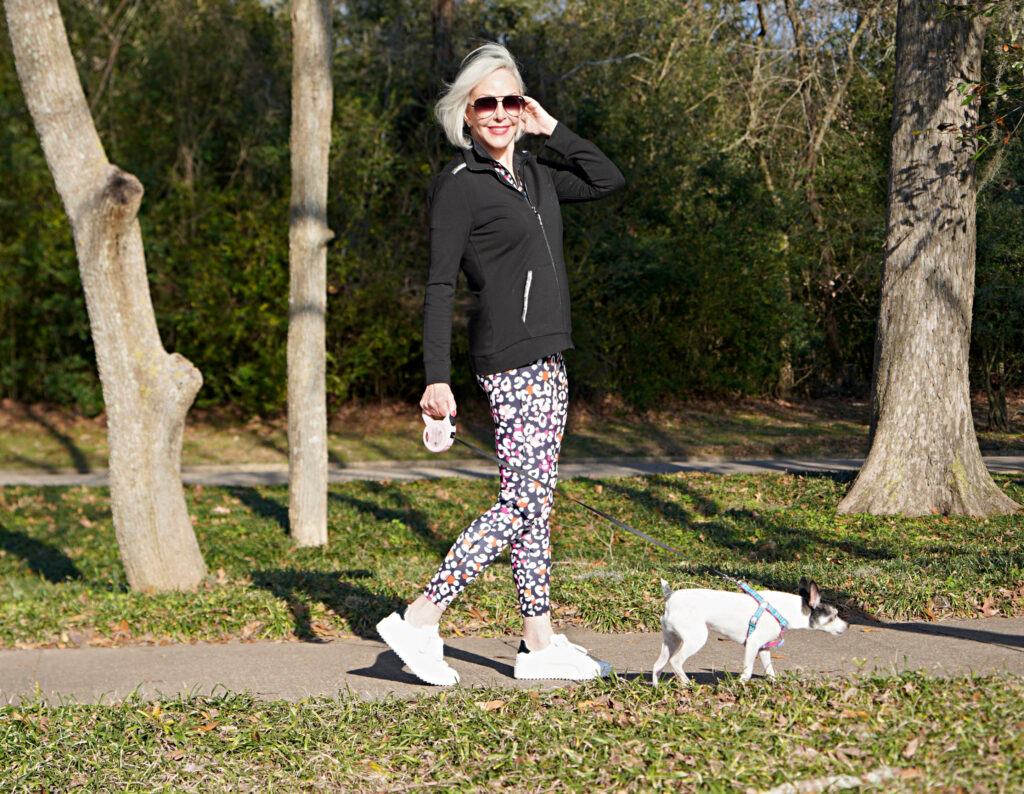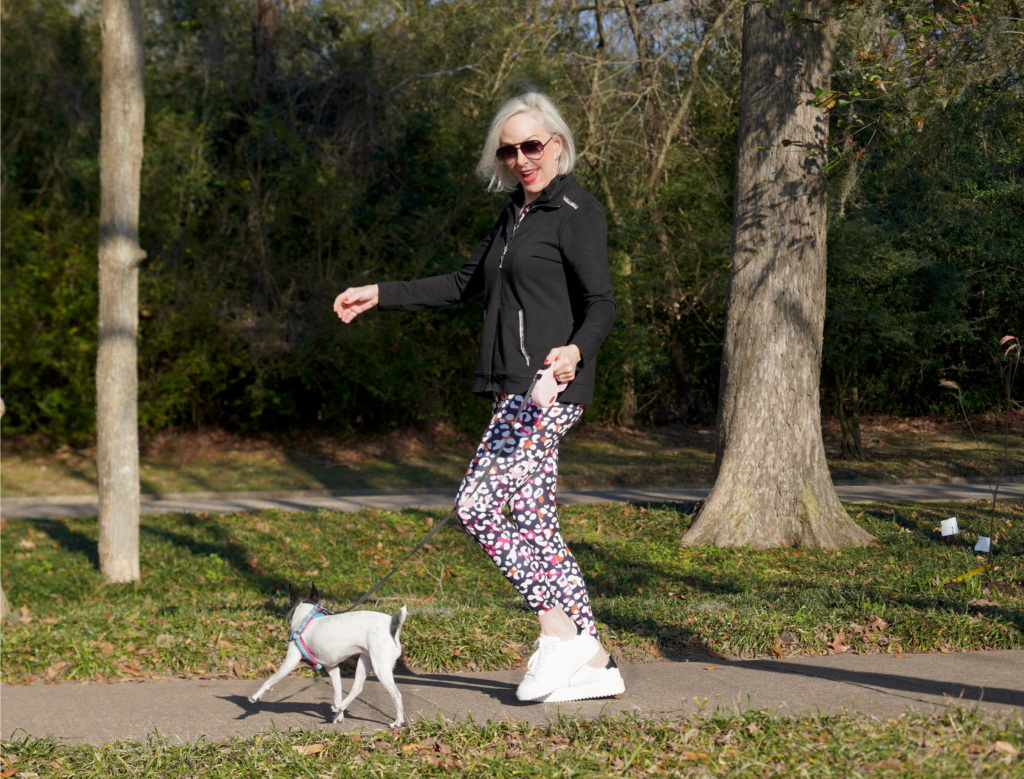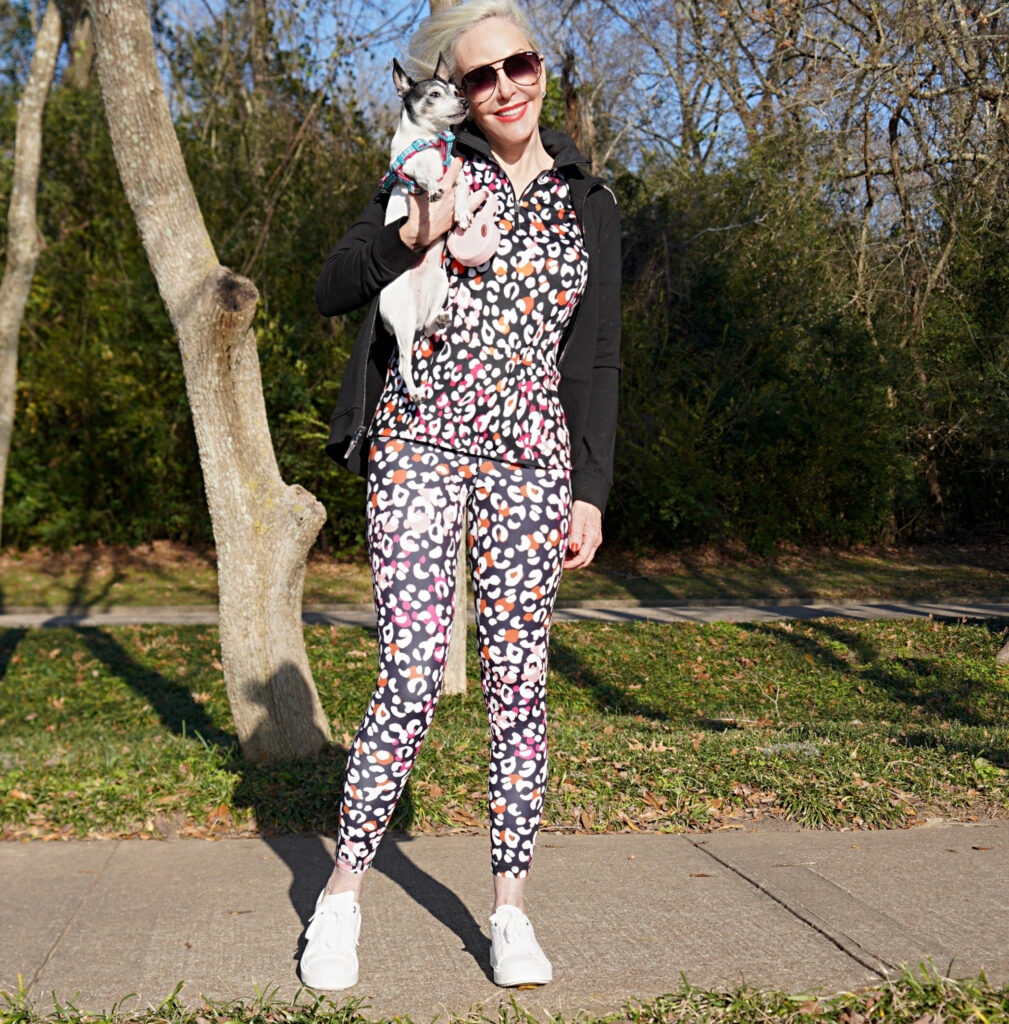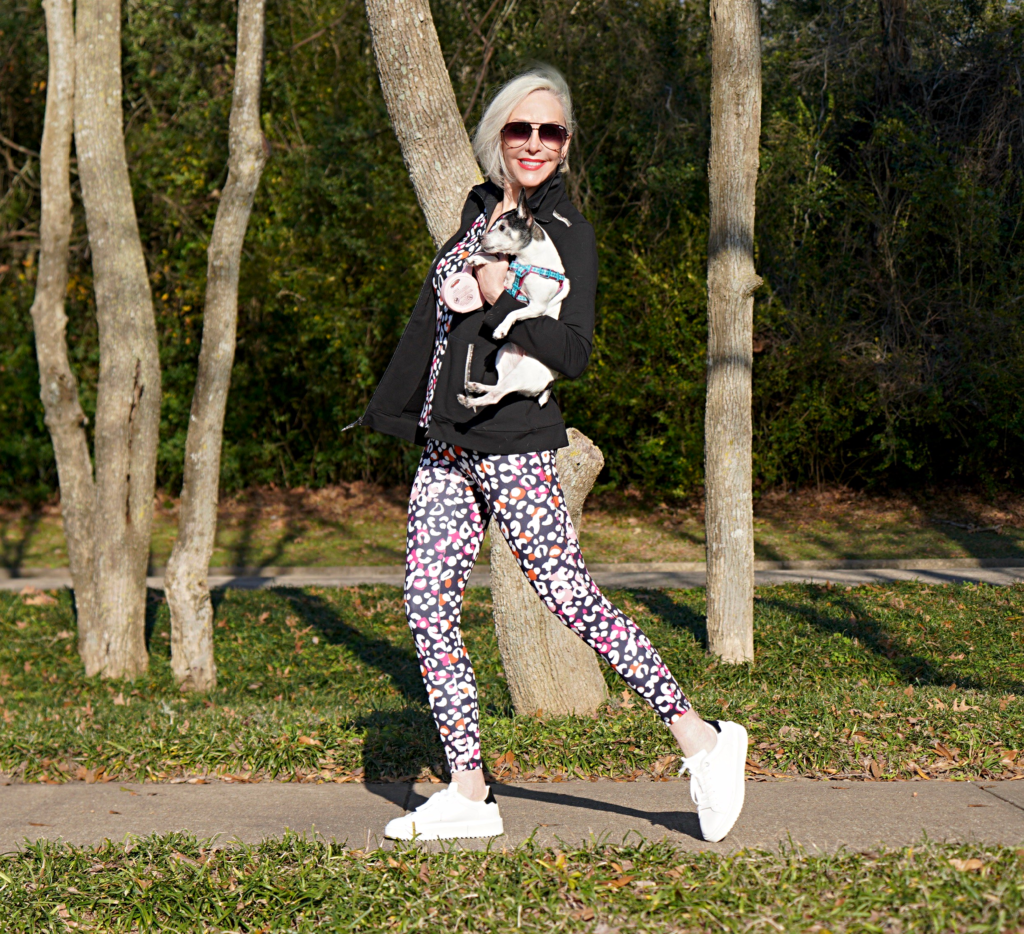 Chico's Zenergy line is a must-have for activewear and travel wear! We seemed to be at home or on-the-go more than ever and this collection will keep you chic, comfortable, and stylish!
Zenergy Collection
With this year's continuing dressed-down climates, @lovechicos Zenergy Collection will rock your look at home, taking a walk on these fresh spring days, running errands, a zoom call with your team, or a comfy stylish look on an airplane. Almost every time I am traveling I wear Chicos Zenergy
I think this is one of my favorite collections from Chico's because this is my life these days. Many of us can agree we spend a lot of time in our homes!
Leopard print year-round is always fashionable and these NEW leopard leggings are so good. Wear this Mesh-Mix Tunic with them for the complete look. To keep warm indoors or while I travel I love this On the Go Jacket. This great cozy zip-up jacket will give you a pop of color and you will be warm and fashionable!
OUTFIT DETAILS

Another Zenergy Look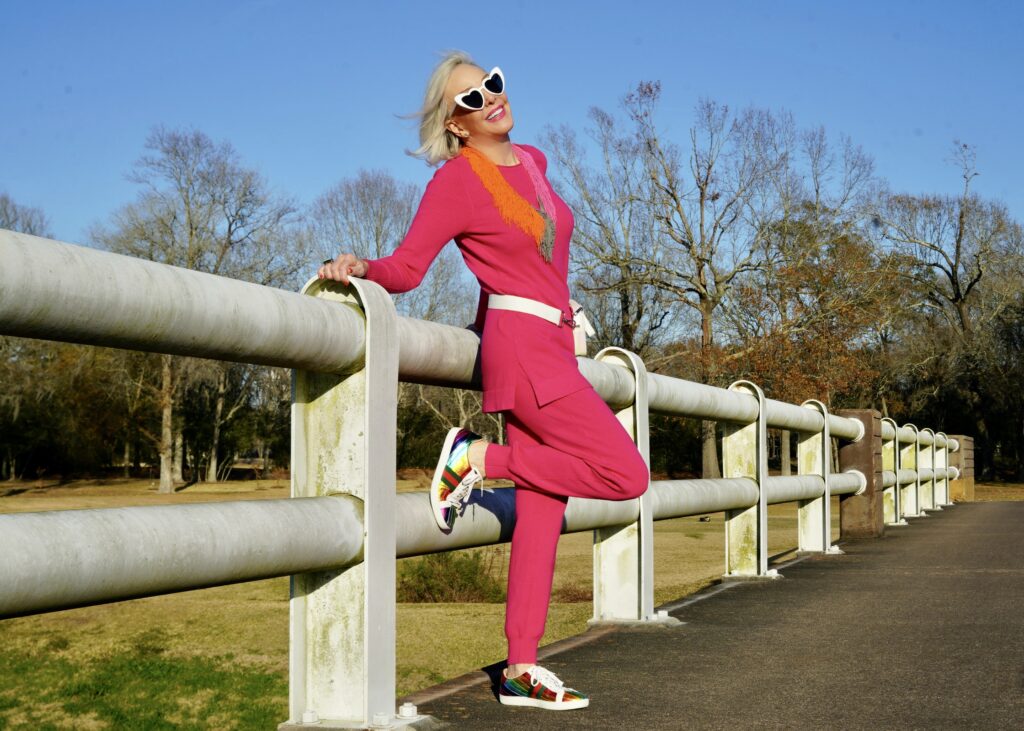 This hot pink cotton-cashmere look happens to be the Zenergy Collection as well and it comes in 6 colors! Here is the top and here are the pants. I have it casual yet still elevated by adding a beautiful necklace. It's light enough that it is perfect for transitioning to spring.
SALE ALERT!!
Three Ways to Save Event – Today March 7th
40% off 3 or more styles
30% off 2 styles
25% off 1 style
Great on Camera Event – March 8th – March 14th
· 25%-50% off select New Arrival Tops, Sweaters, Jackets + Jewelry
Zenergy Shop

SHESHE'S TIDBITS
This week has been knocking out business and home stuff. So much in our yard and landscape is dead from the winter storm so I have been trying to get it cut back and cleaned up so we can get right on planting some new plants and trees. It is a mess!!! We are headed to Florida tomorrow (my birthday) and I plan on staying for about 3 weeks so there is a lot to do before we leave. Tomorrow is also International Women's Day. I hope to have a post but no promises because I haven't even started packing. ugh!!!! Maybe I will post an After the Party post. What do ya think?
This week we will be hammering out a bunch of content so that I can leave town soon with most of our projects done. As always we appreciate your comments. It is the only way to know if you are enjoying our content.
Have a GREAT week!!
ABOUT SHESHE SHOW
WELCOME new readers. We are a fashion/travel/lifestyle blog. We talk about anything and everything, from fashion, travel, health issues, skincare tips, to even an occasional recipe. Let us know if there is a topic that interests you. We will do our best to bring that story to you. Have a great week sweet friends and thank you for following along. Without you, we could not continue on this crazy fun journey.
Be sure to check out the Shop SheShe tab at the top of the menu bar. Hover over and choose the category in the dropdown. We try to keep it up to date with the latest and greatest for all budgets. Subscribe here and then you won't miss a post. Simply enter your email in the pop-up box or below. Also, download the LiketoKnow.It App, follow @shesheshow to shop all of our daily outfits, home, beauty, and more. Go here for our LiketoKnow.It tutorial.