Being a content creator encompasses so many aspects of this new way of marketing. Last week my bestie blogger friend Shauna, of Chic Over 50 came to Sanibel to visit and we got to do some really special things with our favorite brand to work with, CHICO'S! Today, Chic and SheShe will be taking you along throughout our day as well as sharing some of their new arrivals.
SANIBEL ORIGINAL CHICO'S STORE TOUR
As you know Norman and I have a home on Sanibel island thanks to Chico's!! A few years ago I did a blog post for Chico's and after some research on the history of the store, we discovered Sanibel Island. Finally, Shauna and I got to do an Instagram Live straight from the store along with their long-time manager Deana Fisher. (center, in above photo). She led us through the store and shared all of the unique details and items that were all special to the success story.
In the top and below photo you can see the original sign. Chico's started as a folk art store (FAS) founded by Marvin and Helene Gralnick in 1983, later expanding to clothing. Go here for the timeline as they grew. The store was named after their good friend's pet parrot Chico and from there history was made.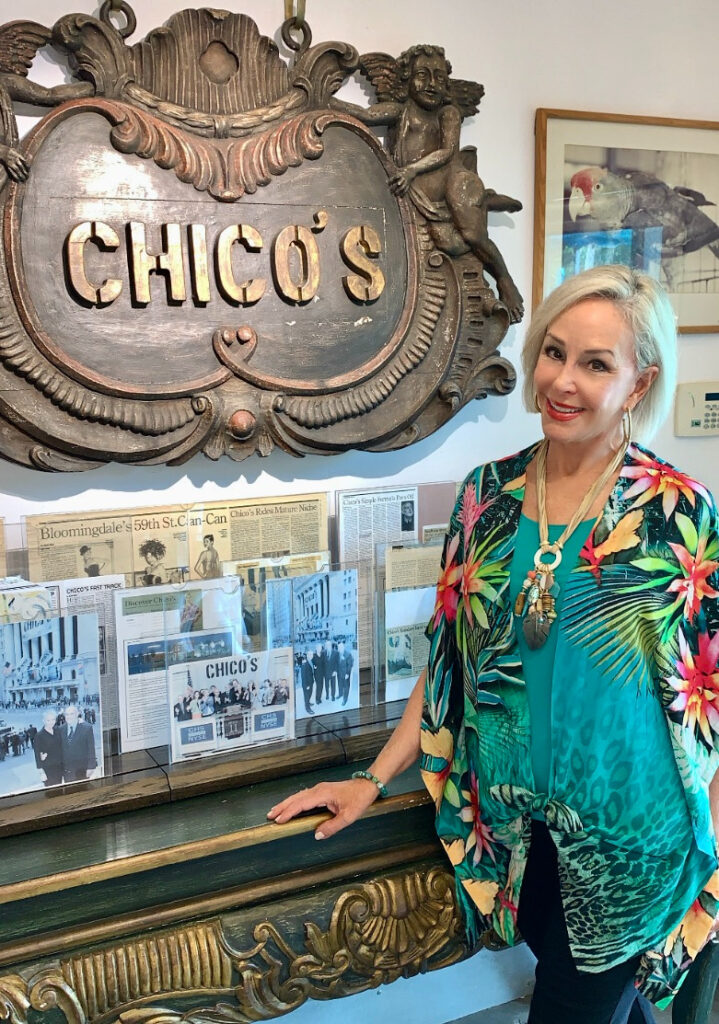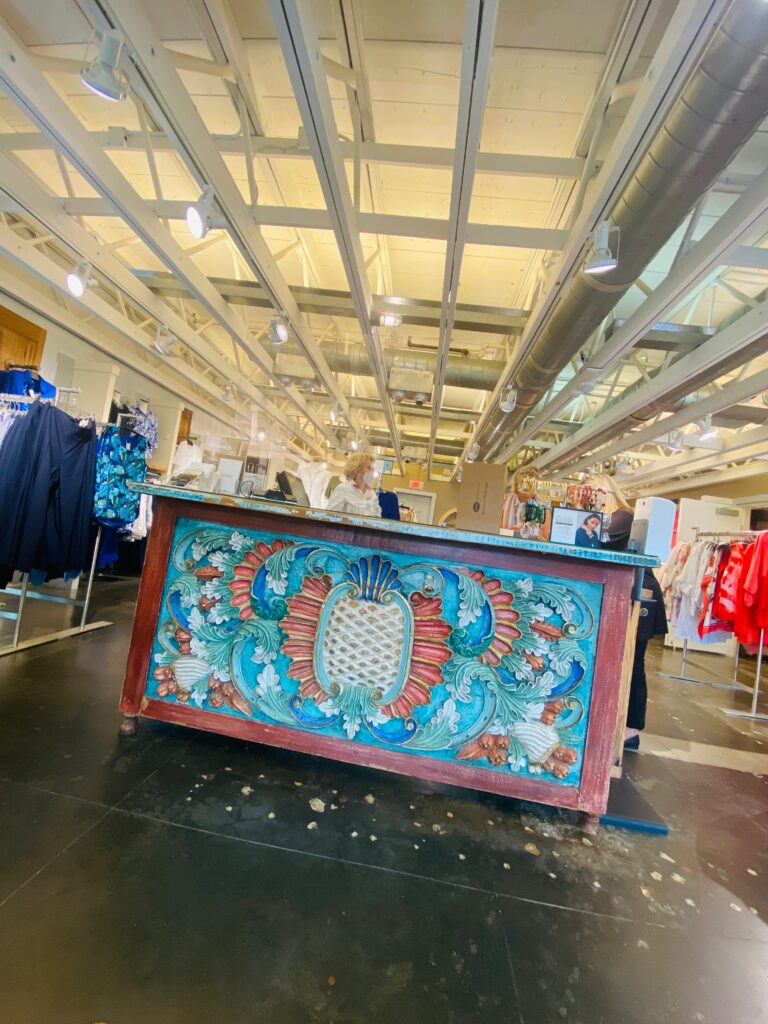 The entry folk art furniture piece in the above photo was original to the store. There are so many other features that are so cool and you can still watch the live segment by clicking this link.
Below is the sleeveless stripe linen tunic, one of the pieces we styled for the Facebook Live that we did at the end of our day. I actually styled this piece with these 10″ Brigette So-Slimming shorts with this necklace, this bracelet, this cool ring, and of course these versatile earrings. Barclay (with Chico's) chose this linen shirt and Shauna chose this classic white linen with these cute cargo shorts that come in 3 more colors.
Just recently this store added Soma Intimates, a Shop-In-Shop with bras, panties, and loungewear. Not to forget their cute jammies, perfect for that girlfriend getaway here on Sanibel. It is great to have these goods available on here on the island!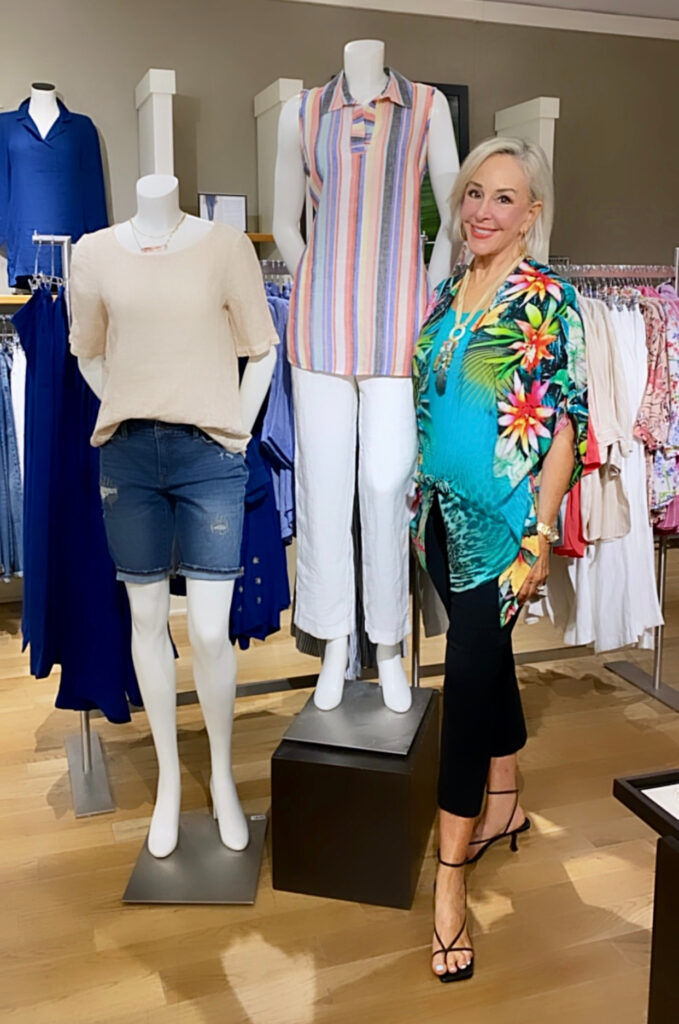 OUTFIT DETAILS (ABOVE LOOK)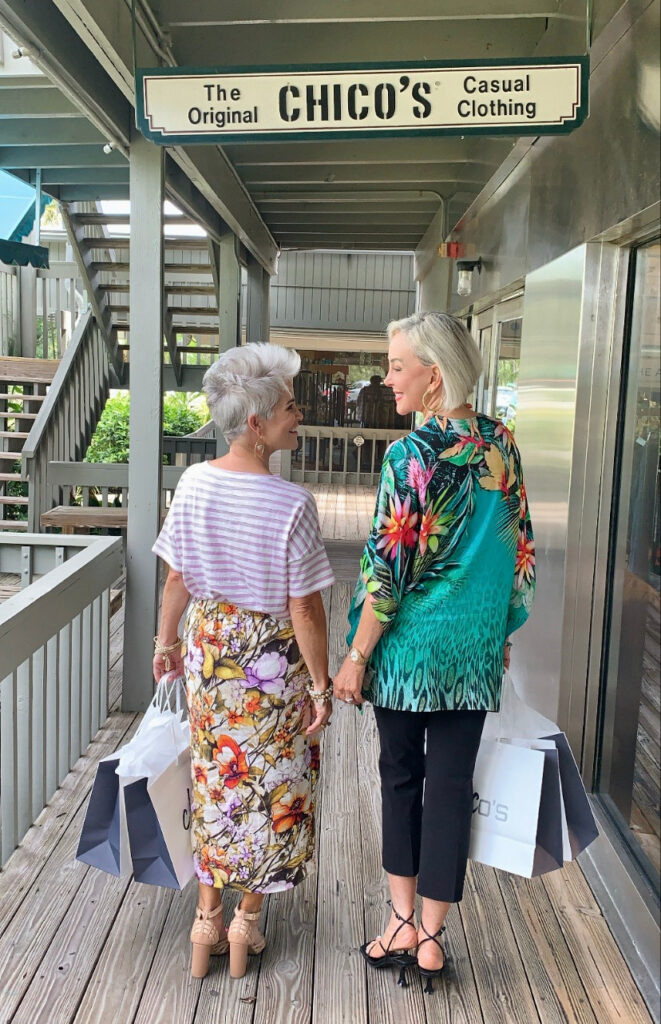 SHAUNA'S OUTFIT ABOVE

CHICO'S HEADQUARTERS
CEO CHICO'S FAS
After a wonderful lunch with Chico's marketing team Kristen, Jennifer, and Marissa, we headed over to Chico's beautiful campus in Ft Myers where we met up with some of the most talented people that lead the charge. Let me introduce you to Molly Langenstein the CEO of all the brands under the Chico's FAS brand, Chico's, White House Black Market, and Soma Intimates. Talking about a cool lady boss…..we loved how she listened to Shauna and I with open eyes and ears to some of our ideas. We can't wait to see what comes down the road! Chico's has so many new ideas coming to reality very soon.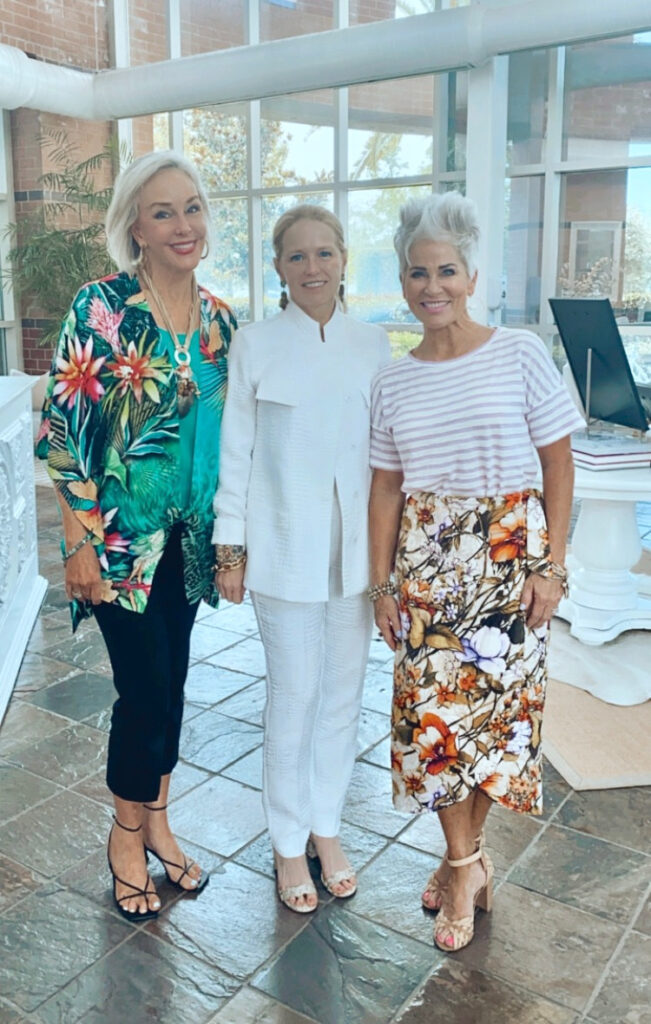 VP DESIGN
After we visited with Molly we hooked up with another lady boss, VP of Design, Melloney Birkett. (below) You cannot help but fall in love with her. I had the opportunity of doing a Facebook Live with Melly back in March which was so much fun. She gave us a sneak peek at what they are working on for next spring and summer. Oh my gosh, so goooooood!!!!!
SENIOR DIRECTOR VISUAL MERCHANDISING
Last on our agenda was Facebook Live with Barclay Resler, Senior Director Visual Merchandising. This young man is so knowledgeable about anything and everything STYLE. He was so good with Shauna and me during our segment, asking us all the right questions that are important to keep the flow and interest of their viewers. What a great time with Barclay and all of you that were with us. If you missed it then you can still see it all by going to this link.
NEW ARRIVALS
Below are some photos of some new arrivals that I am obsessing on, featuring the open knit sweater in 3 different photos and the stretchy knit tiered leopard maxi dress.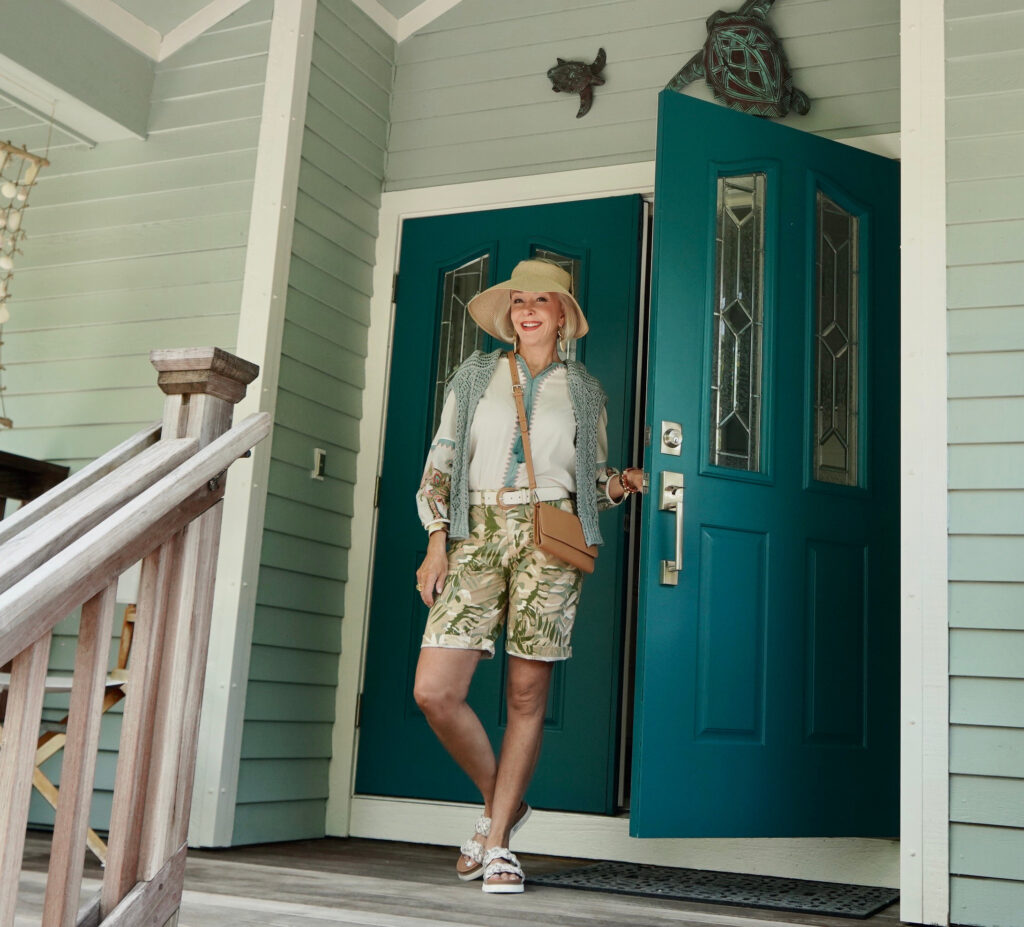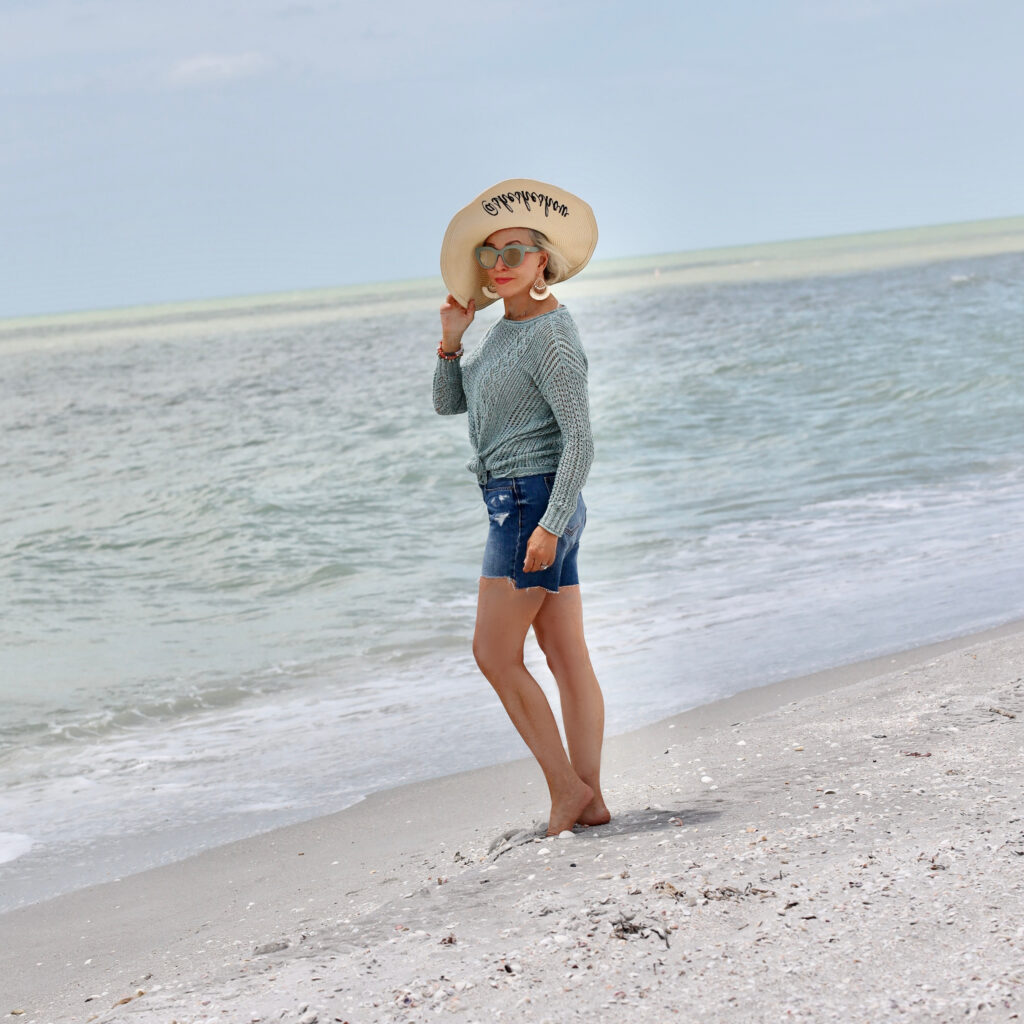 Shop The Look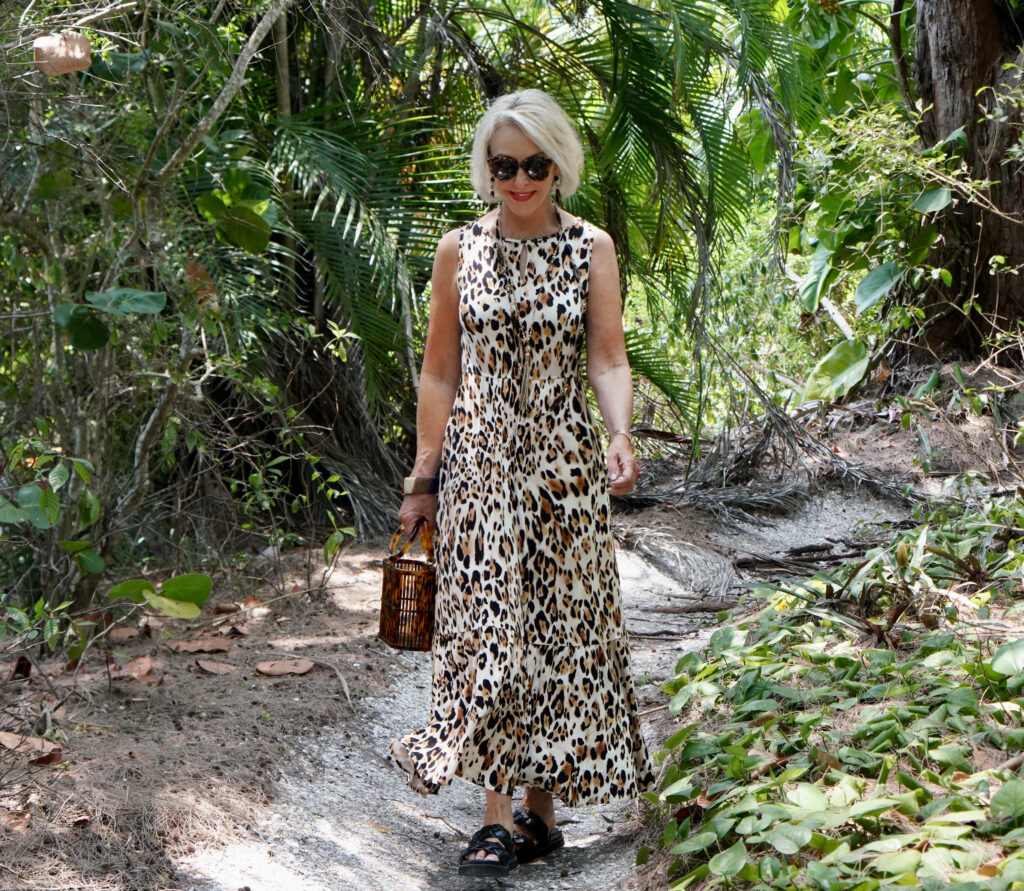 Shop The Look

SUMMING IT ALL UP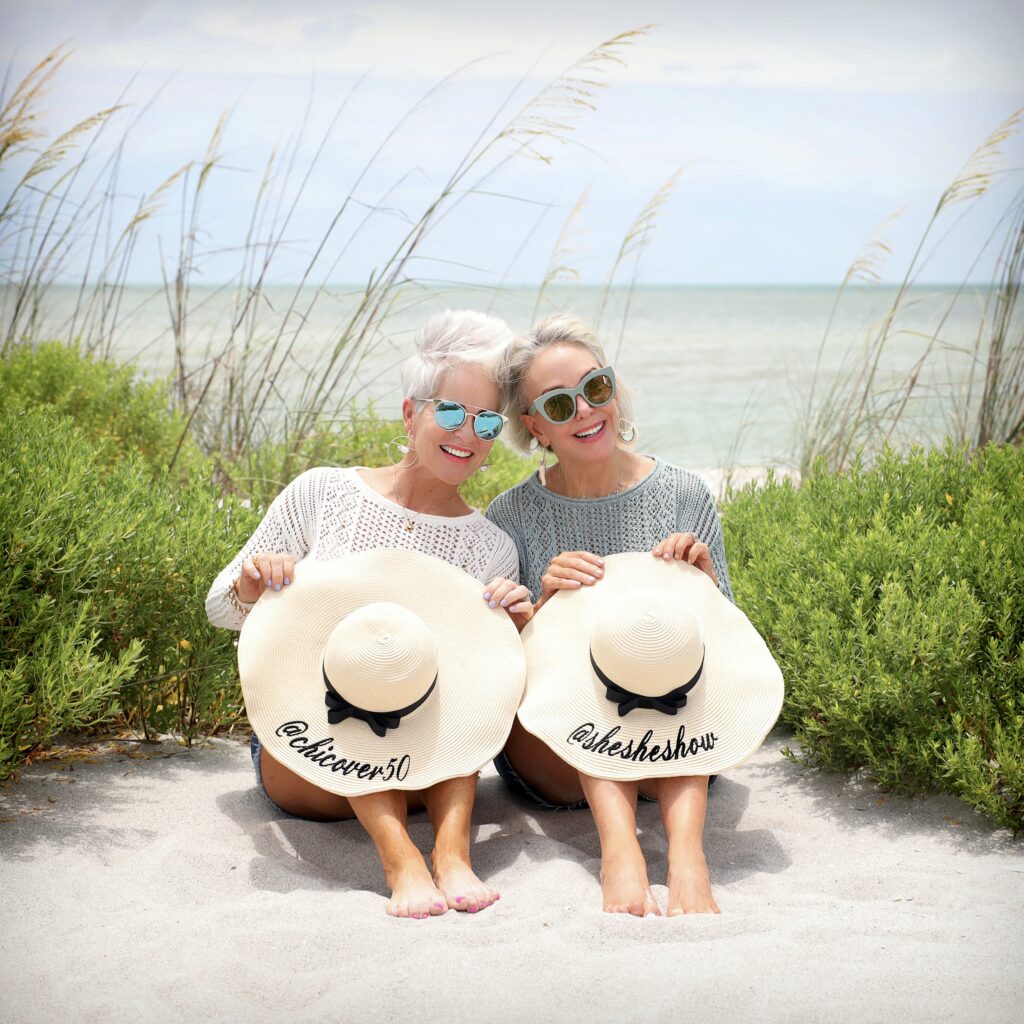 I love what the last 7 years of being a content creator have brought to my life. My friendships with so many women young and mid-life, especially Shauna. We are so different in so many ways but also very much alike, making it so fun to bounce off of each other to bring you interesting and fun content when we are together. Luv ya girlie!!
Thanks to Chico's for this wonder day!! We look so forward to what the future brings.
XO, THE CHIC AND SHESHE SHOW
SHESHE'S TIDBITS
SALE ALERT: Frontage a is having a 20% off sale and today is the last day. A great time to spruce up your outdoor living space.
Serena & Lily 20% off everything sale at The Summer Event starting this coming Thursday, 5/27. This will be their biggest sale of the season. Use codeDIVEIN for 20% off from 5/27 – 6/1. Some exclusions apply.
ABOUT SHESHE SHOW
WELCOME new readers. We are a fashion/travel/lifestyle blog. We talk about anything and everything, from fashion, travel, health issues, skincare tips, to even an occasional recipe. Let us know if there is a topic that interests you. We will do our best to bring that story to you. Have a great week sweet friends and thank you for following along. Without you, we could not continue on this crazy fun journey.
Be sure to check out the Shop SheShe tab at the top of the menu bar. Hover over and choose the category in the dropdown. We try to keep it up to date with the latest and greatest for all budgets. Subscribe here and then you won't miss a post. Simply enter your email in the pop-up box or below. Also, download the LiketoKnow.It App, follow @shesheshow to shop all of our daily outfits, home, beauty, and more. Go here for our LiketoKnow.It tutorial.