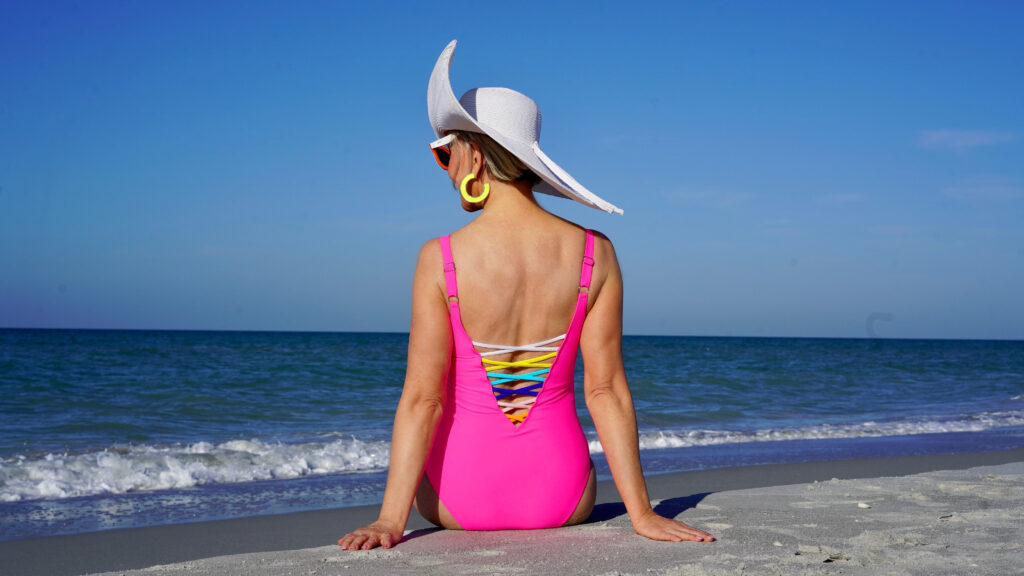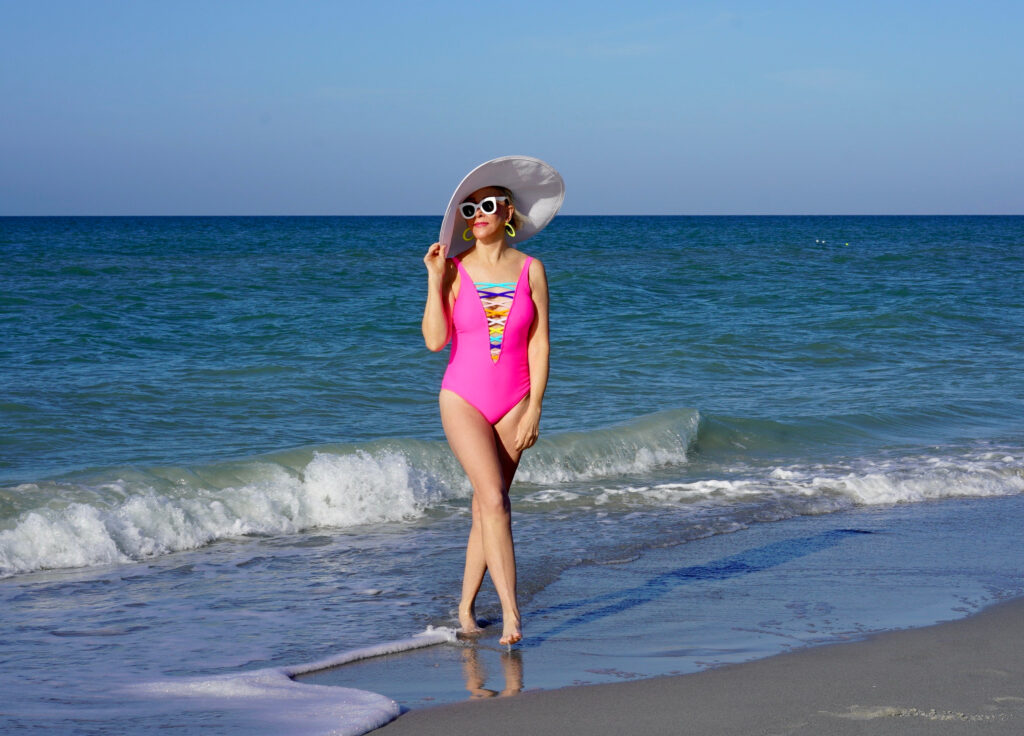 Swimwear for over 40 does not need to be difficult or stressful! As we get older our bodies change and can make beach season uncomfortable because we hate how we feel in a swimsuit. Old ways of thinking once meant a "one-piece suit looked like what grandma would wear, plain and unflattering. I love how swimsuit designers are finally creating styles that are perfect for our ever-changing bodies and are really not maw-maw at all. Read below for my tips and my picks for swimwear for women over 40.
How To Plan Your Swimwear Shopping Experience
First of all, put your best self under the horrible fluorescent lighting in the dressing rooms. Make sure to wear your makeup, fix your hair and get a spray tan. You know that spray tans give the appearance of looking slimmer. Think light expands and dark recedes.
My advice is to order your swimsuits online where you can try them on in the comfort of your own dressing area. Order 3 or 4 styles in 2 sizes and send back what doesn't work. Make sure they offer free shipping and free returns. Don't remove tags and return within the time period. It's usually 30, 60, and sometimes 90 days. Make sure you know what the retailer's return policies are before you order, especially when it comes to swimsuits.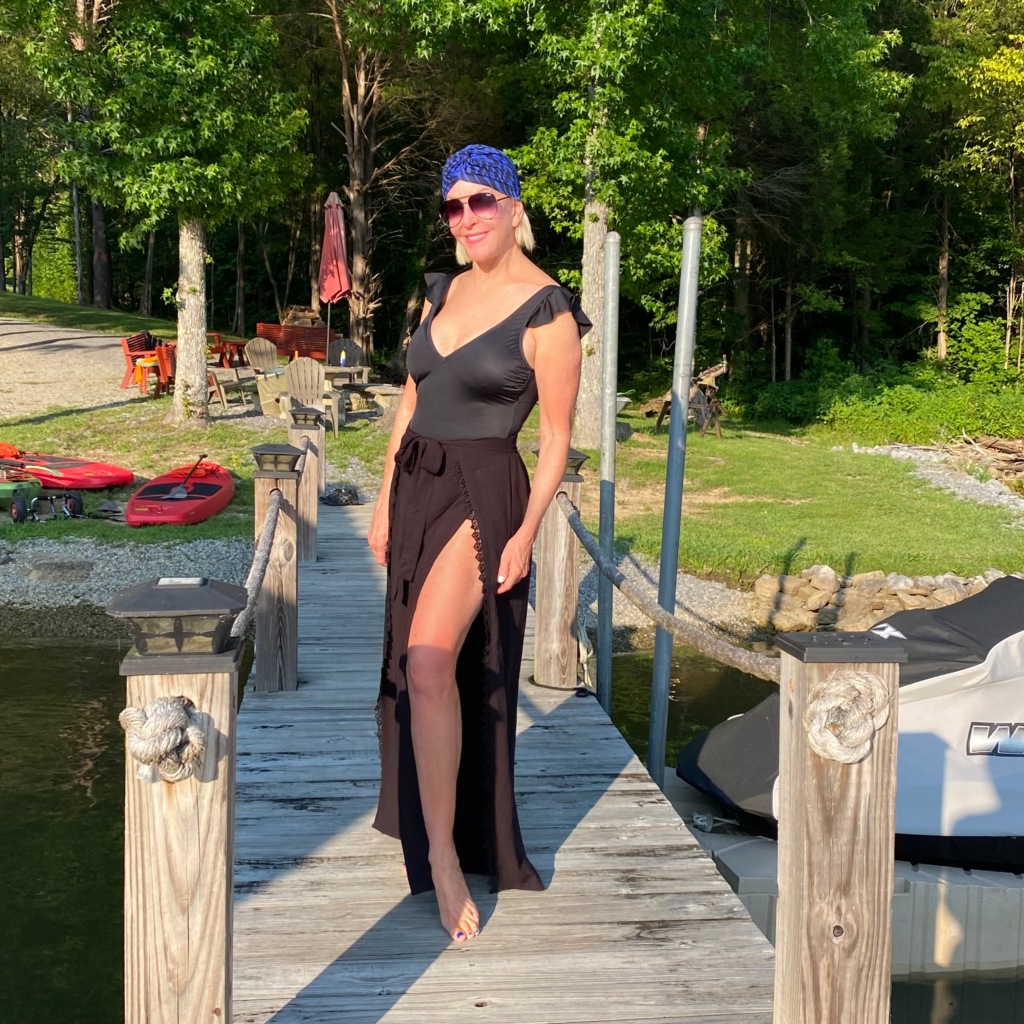 Body Types
Pear- The goal here is to give the allusion of balance taking the focus off the bottom and draw the eye to the top. Try ruffles, skinny straps or halter tops.
Hour Glass- An asymmetrical style would be so cute or any suit with cut-outs at the waist. Opt for bold colors and color blocking. Stay away from prints or mix and match.
Rectangle- When you are built like this then you don't have much of a shape, so let's create some curves. Try ruffles, bows, strings, and embellishments on the top or the bottom. You can create the illusion of curves by choosing a suit that has a darker color in the waist area.
Inverted Triangle- So you don't have boobs and your booty has blossomed. Don't feel bad, this is a common figure type. First, don't wear bandeau tops. It will flatten your girls more. Choose tops that will add volume like V-Cut tops, prints, ruffles, and bows.
Round- So you are full-figured. Whatever you buy, try to stay away from tube-style tops. Choose a suite with wider straps to give the girls more support and go with a high waist, solid and darker colors on the bottom.
Busty- Choose a swimsuit with wider straps and a built-in bra to support the girls. Also, a v-neckline helps minimize larger busts.
Small Bust- If you want to add a cup size to a small/petite bust, go for an underwire or padded top. Ruffles, embellishment, or bold prints on top and solids on the bottom will give the illusion of a more balanced body.
UPF 50+ Swimwear
First of all, you guys must know by now that I am obsessed with protecting my skin from the sun and you should be too. My favorite brand that I turn to that is made with UPF is Cabana Life. They have really cute suits, rashguards, and coverups. I have been adding items from their collections for the last 4 years. Below is my all-time favorite Unisuit that comes in navy and several prints. Stay tuned next week for all-inclusive UPF 50+ swimwear and clothing from Caban Life. Go here for much much more.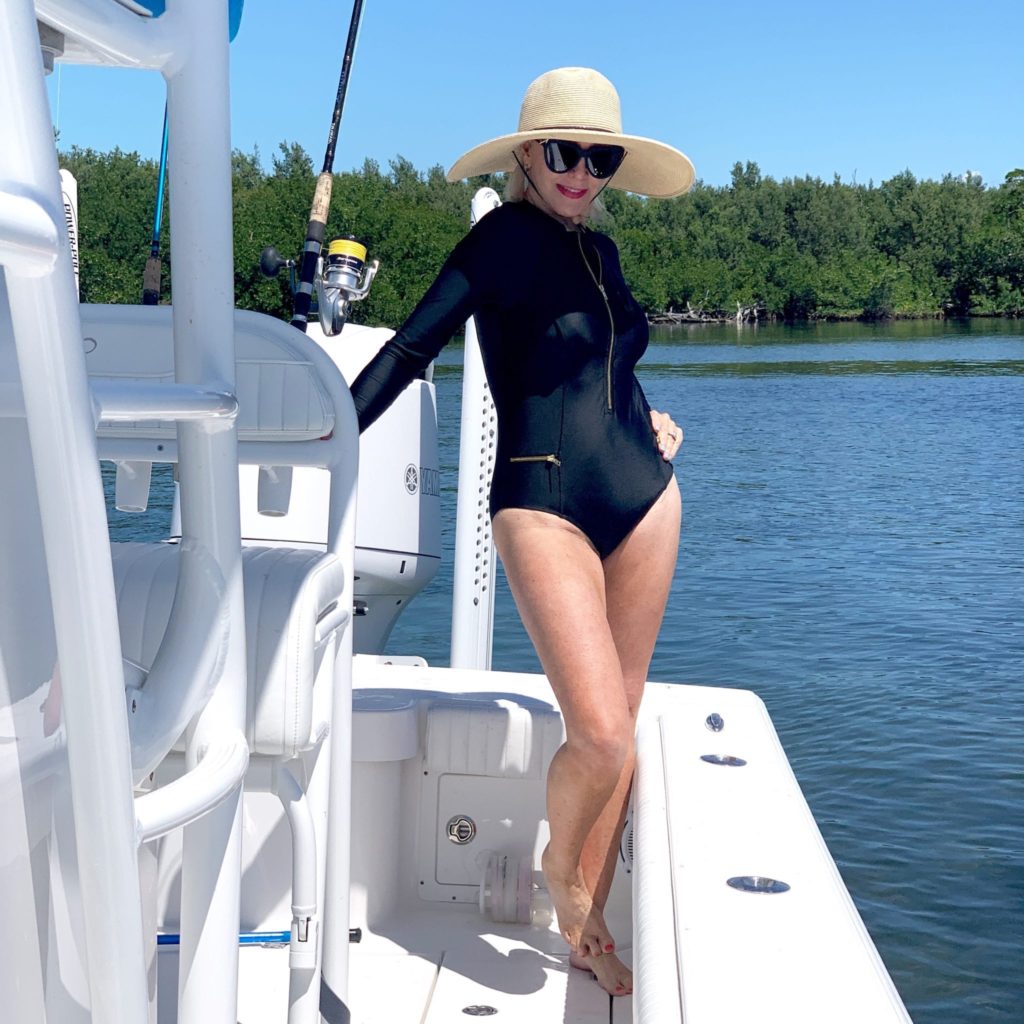 More Coverage – Most one-pieces have enough coverage but if you need just a tad more I currently have this suit by Cabana Life and it's one of my most used and favorites. The fit is incredible, is a UPF suit, and has a supportive bra cup. It wouldn't be a swimsuit post without mentioning a great hat like this one from The San Diego Hat Company!
ONE PIECE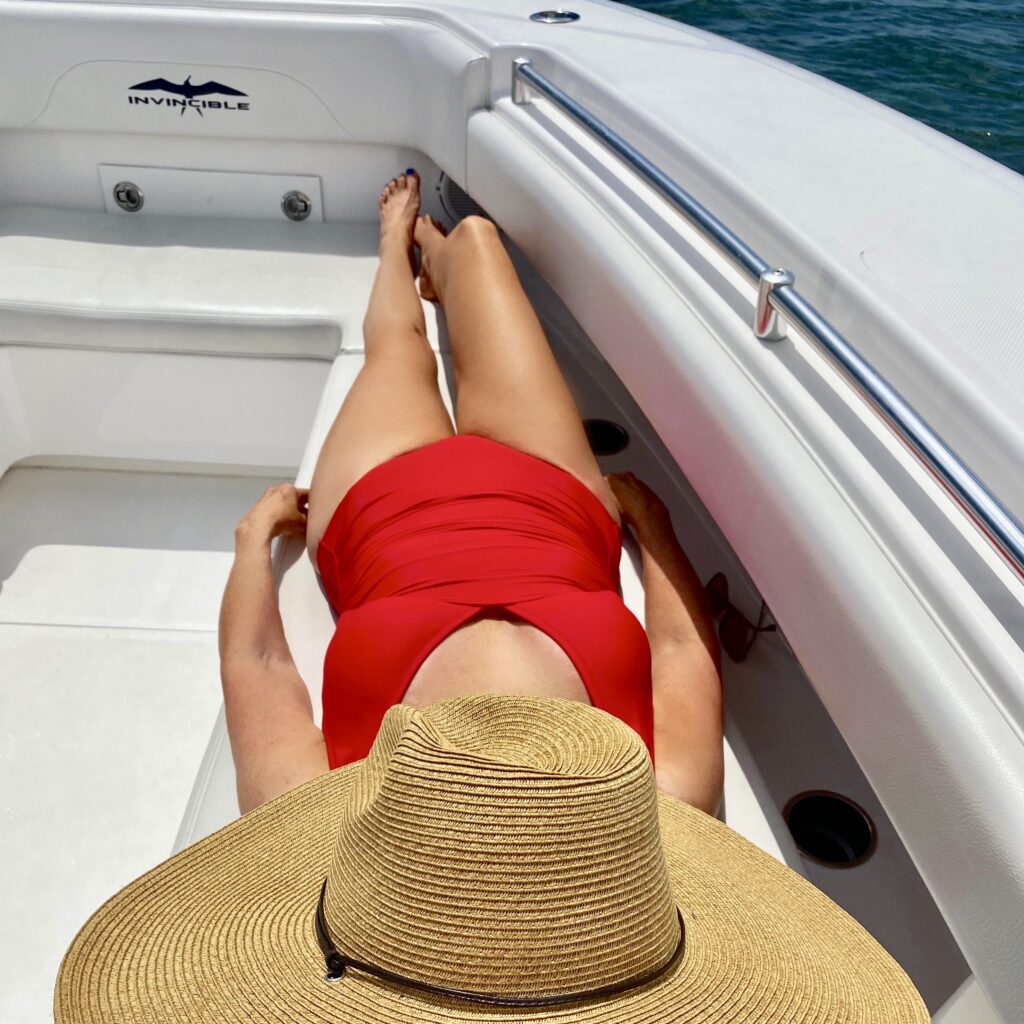 Shop This Swimsuit



A one-piece does not always have to be boring, I have several of my own that are chic, and sexy! The great thing about one-piece swimwear is that it can hide certain body features that we are not fond of. Often times one-piece suits can have too much tummy control and you find your arms bulging out and your back spilling out, there are actually several one-piece suits that are pretty and flattering.
The next suit I am wearing in the photos below is sold out but here is one very similar. It is super sexy and everything is more flattering with a bit of ruching. Especially this one-piece suit that's crafted from a special fabric that incorporates recycled nylon. Plus, its lining is made with recycled polyester that is crafted from recycled plastic bottles, yarns, and fabric scraps.
When shopping for your one piece I recommend sizing up, especially if you have a long torso! When choosing a one-piece do not just think about what you want to hide but also think about the features you do like! To elongate your legs a high-cut swimsuit will do the trick! Be careful with the high-cut leg suits, make sure they have modest seat coverage.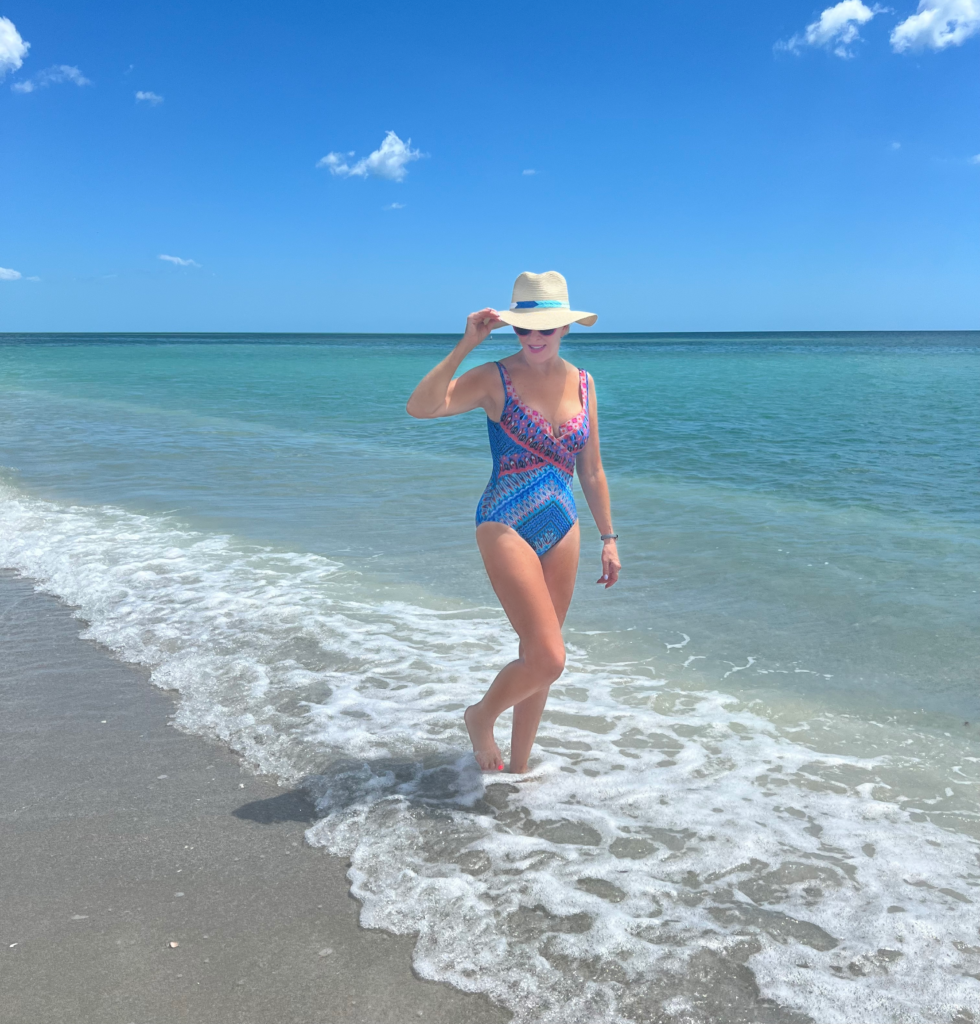 For a little more coverage and tummy control go for something like the MiracleSuit, which has firm control. These suits lift, smooth, and contour your curves in the most flattering fashion. The list below is a few of my favorite one-piece suits.
Colorful – This is SUCH a flattering suit!! It has the cutest colorful details! One of my favorites thus far! Also available in black. UNDER $20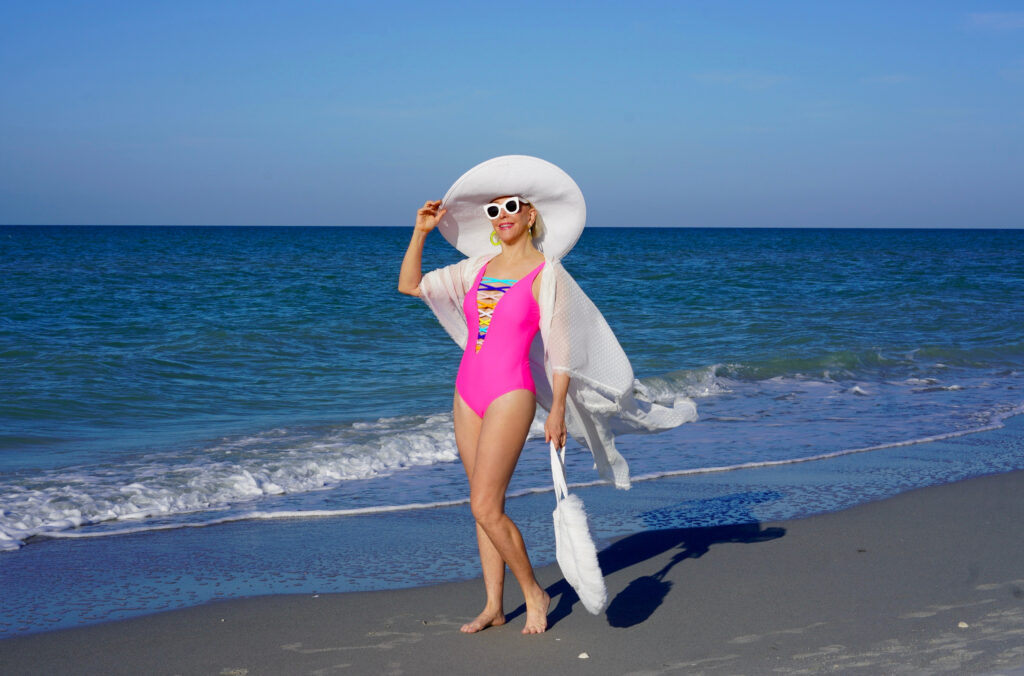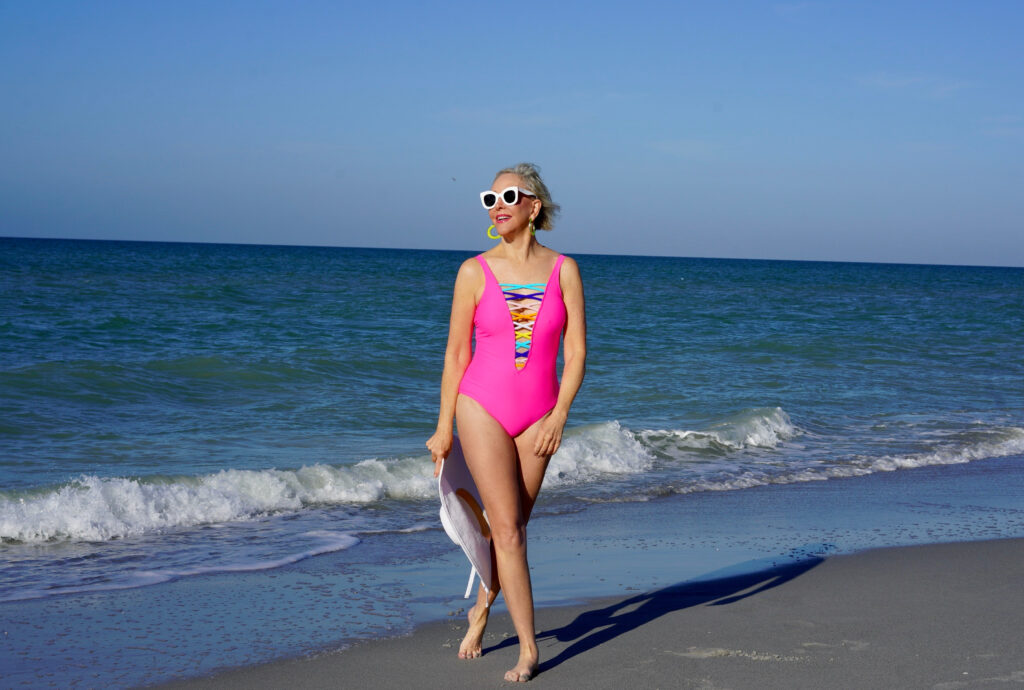 Extra Support – Bustier ladies! How cute is this suit? I love it and it has the support needed. The pattern also is great for camouflaging those stubborn areas.
Classy – For a more simple look I love an easy yet classy black one-piece. This one is perfect and makes me feel like I'm ten pounds lighter. Did I mention it is a romper?!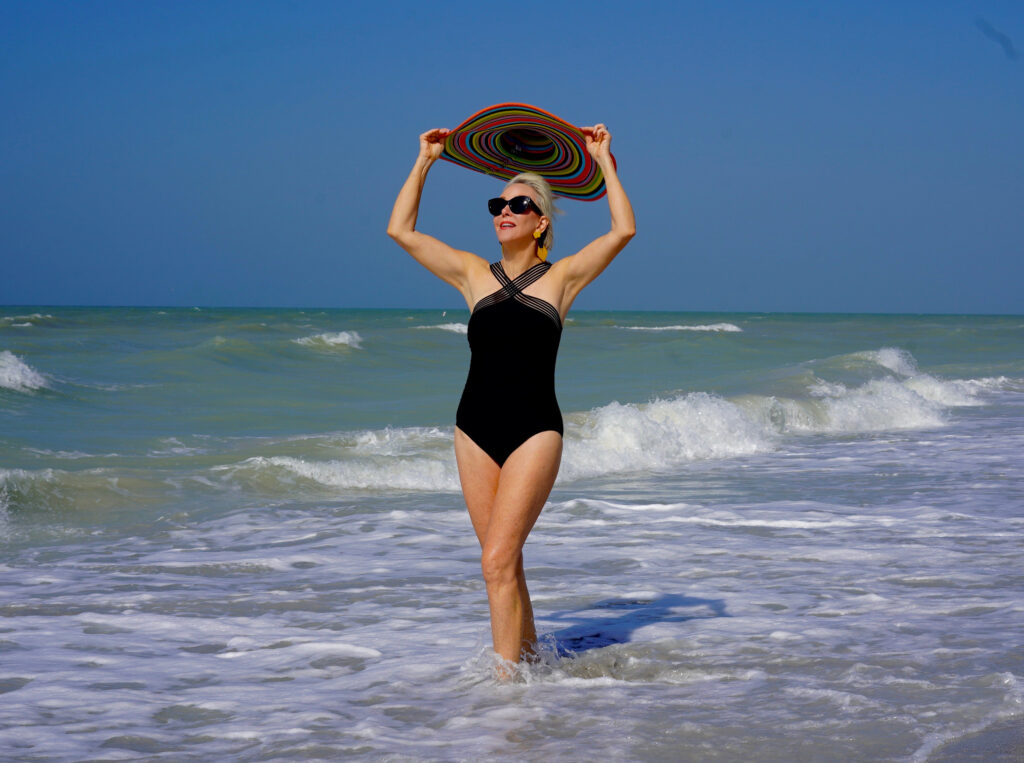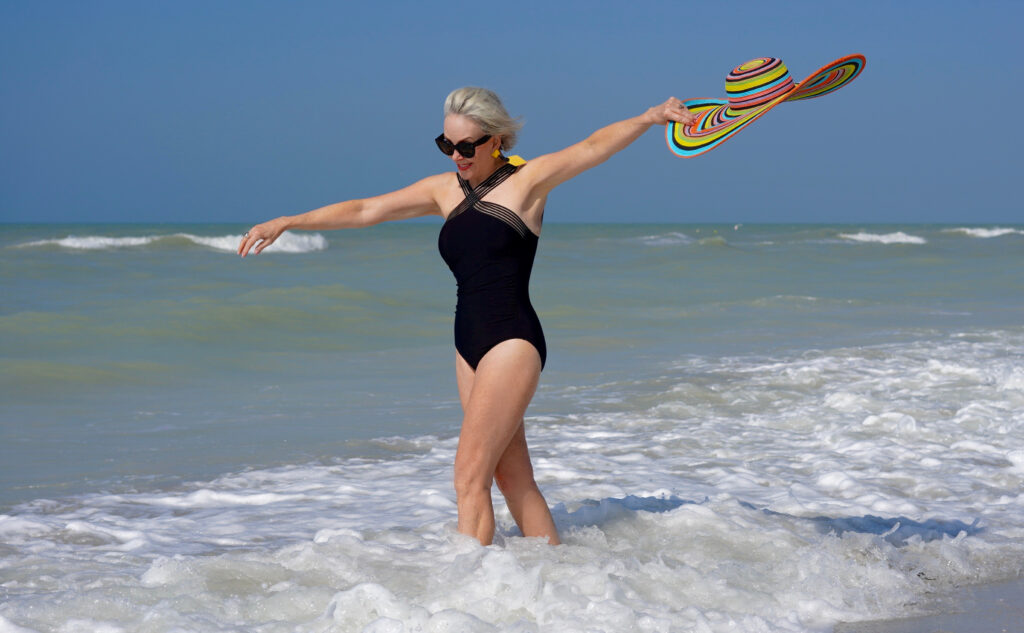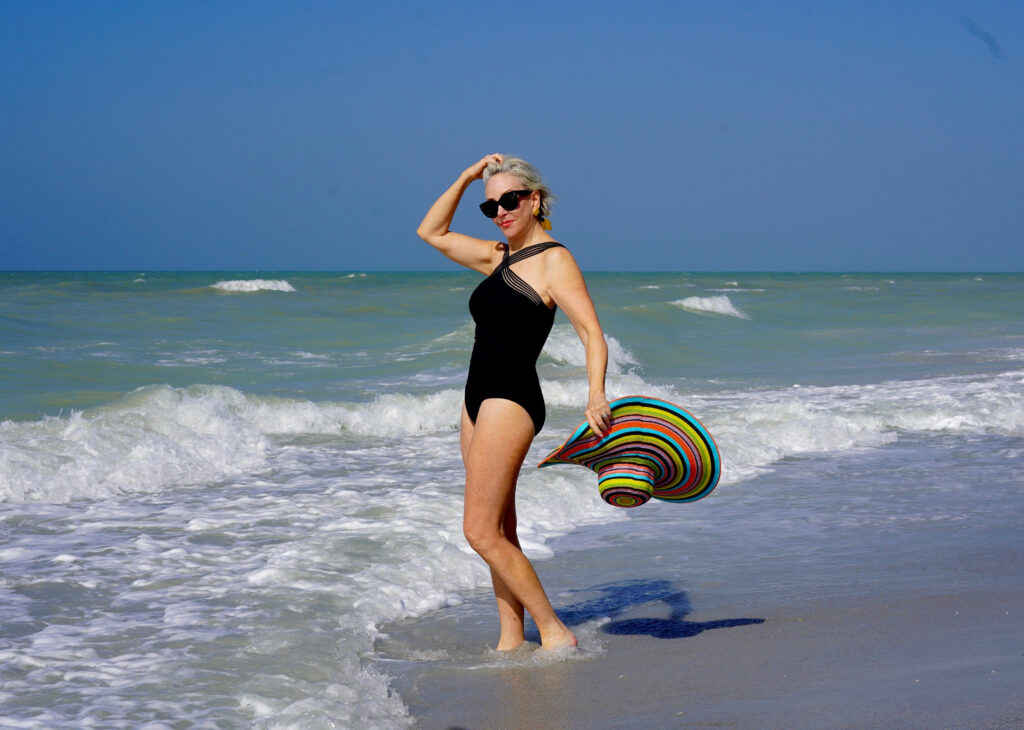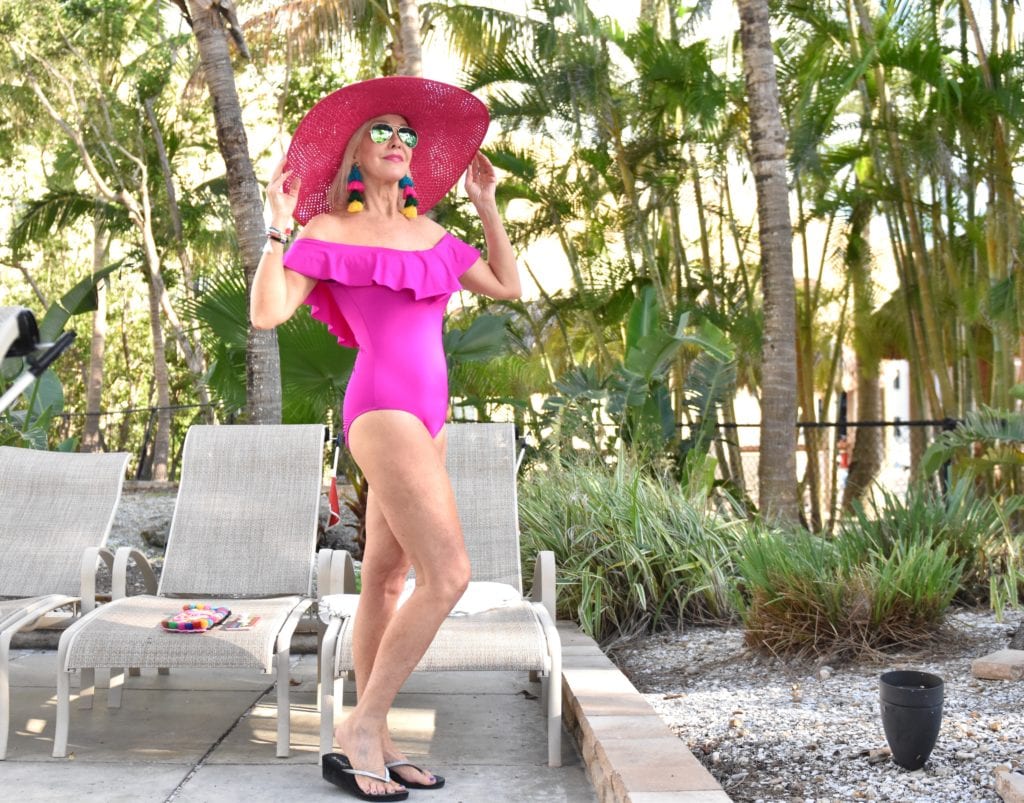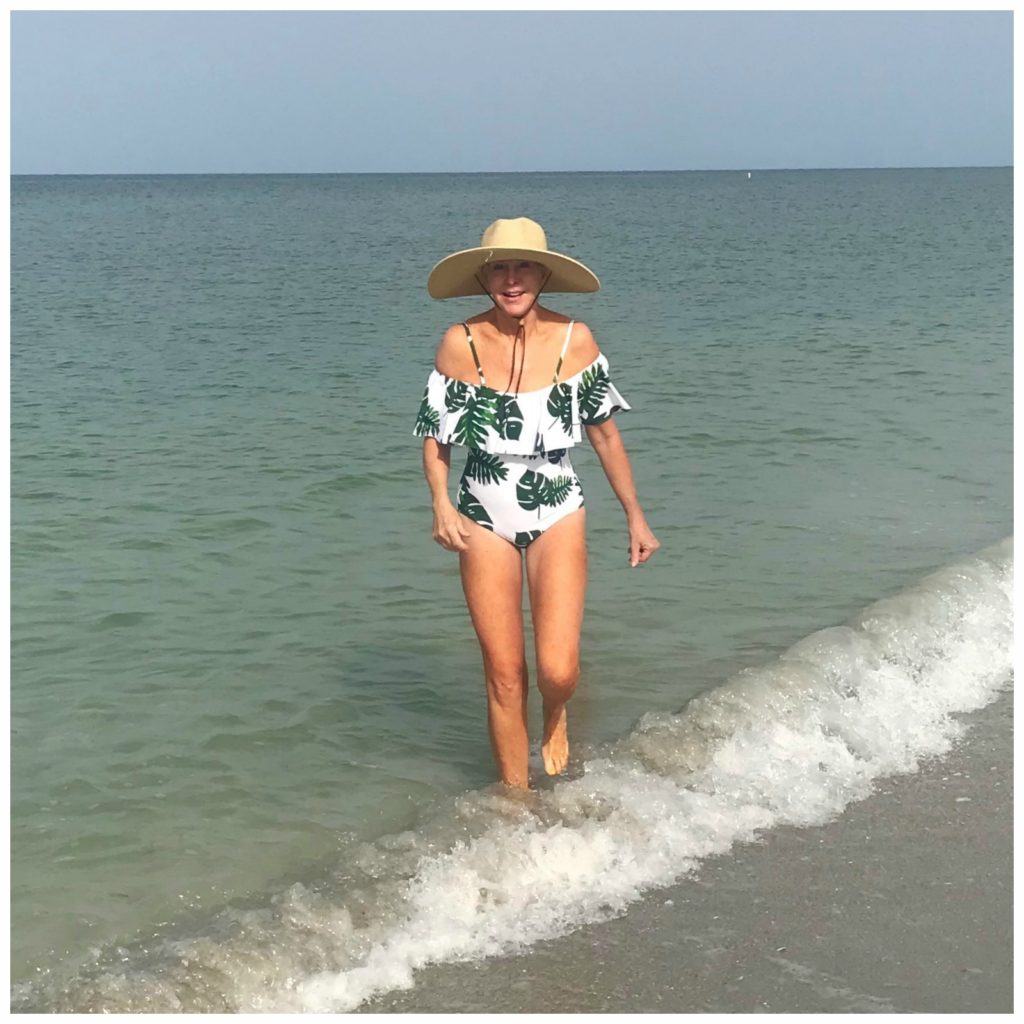 TWO-PIECE
The two-piece can be scary sometimes, but fear not I have some great tips and suits for every woman and everybody! A lot of times we can steer clear of the two-piece as we get it confused with the bikini. The difference between the two is that the bikini is much smaller, has a lower rise, has smaller strings (is stringier in general), and has less support. A two-piece has a higher rise, control, more support for the breasts, and definitely better seat coverage. Below is a list of a few of my favorite two pieces.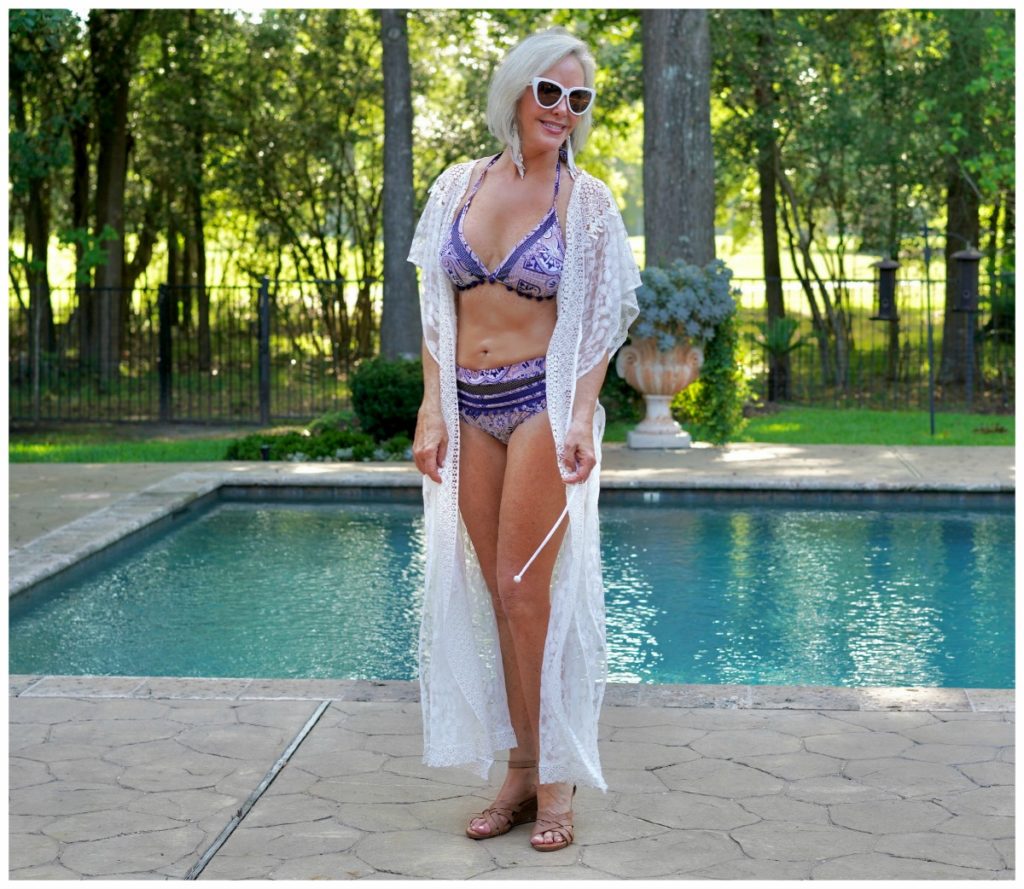 Colorful – Aren't you just loving this pink two-piece? I sure am, especially with all of the little details. I have this in another color and I am debating on this one!
Larger Bust – For the larger bust these suits are amazing. Even goes up to size 3xl while still being classy and sexy! ASOS has lots of swimsuits to choose from for the bigger busted babe!
Classy – I'm loving not only the color of this suit but the fun and lively print! Did I mention it's under $7?
More Coverage – For more coverage with a two-piece your best bet is to go high-waisted. You can even find some high-waisted with tummy control as well.
TANKINI
The tankini is definitely not my go-to suit. If I'm not wanting a two-piece but need more coverage. then I prefer to do a rash guard and bottom. The reason for me not being the biggest fan of the tankini is because it's supposed to mask and have coverage, but lift your arms or bend over and the tummy still shows! So, I prefer the longer tankini and ones that aren't as tight. With that being said, there are a few cute ones that I am a fan of! I have also thrown in some swim dresses in case you too are not so big on the tankini but like the idea and want more coverage!

Colorful – Who says a tankini cannot be bright and fun? Well, here's a super cute and fun tankini.
Classy – I think this is a gorgeous tankini. So sophisticated yet feminine.
More Coverage – This tankini looks more like a camisole, perfect to stay in your comfort zone.
The Best Women's Swimwear Brands
There are so many great swimwear brands, but the ones I love the most are WOMAN OWNED!! Hello! That sells me on ANYTHING! Below I have a few of my favorite woman-owned brands.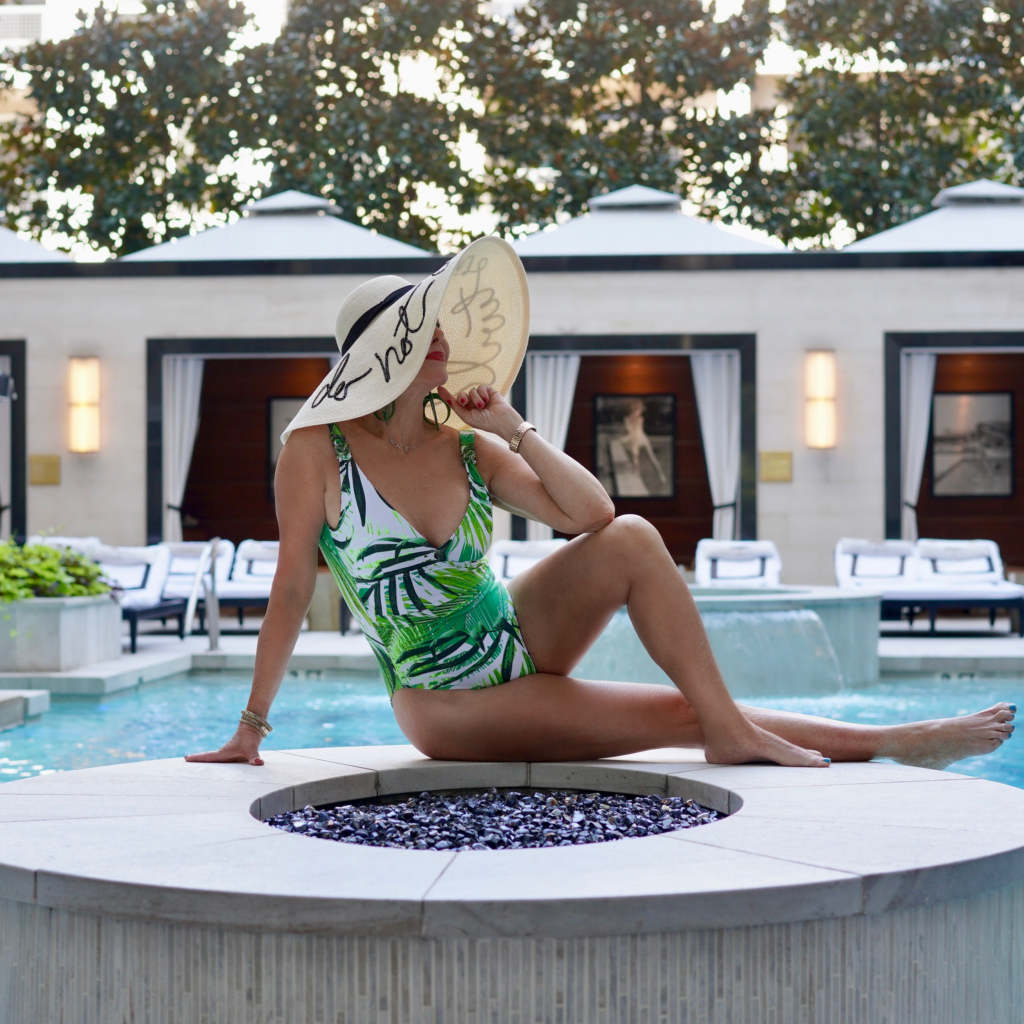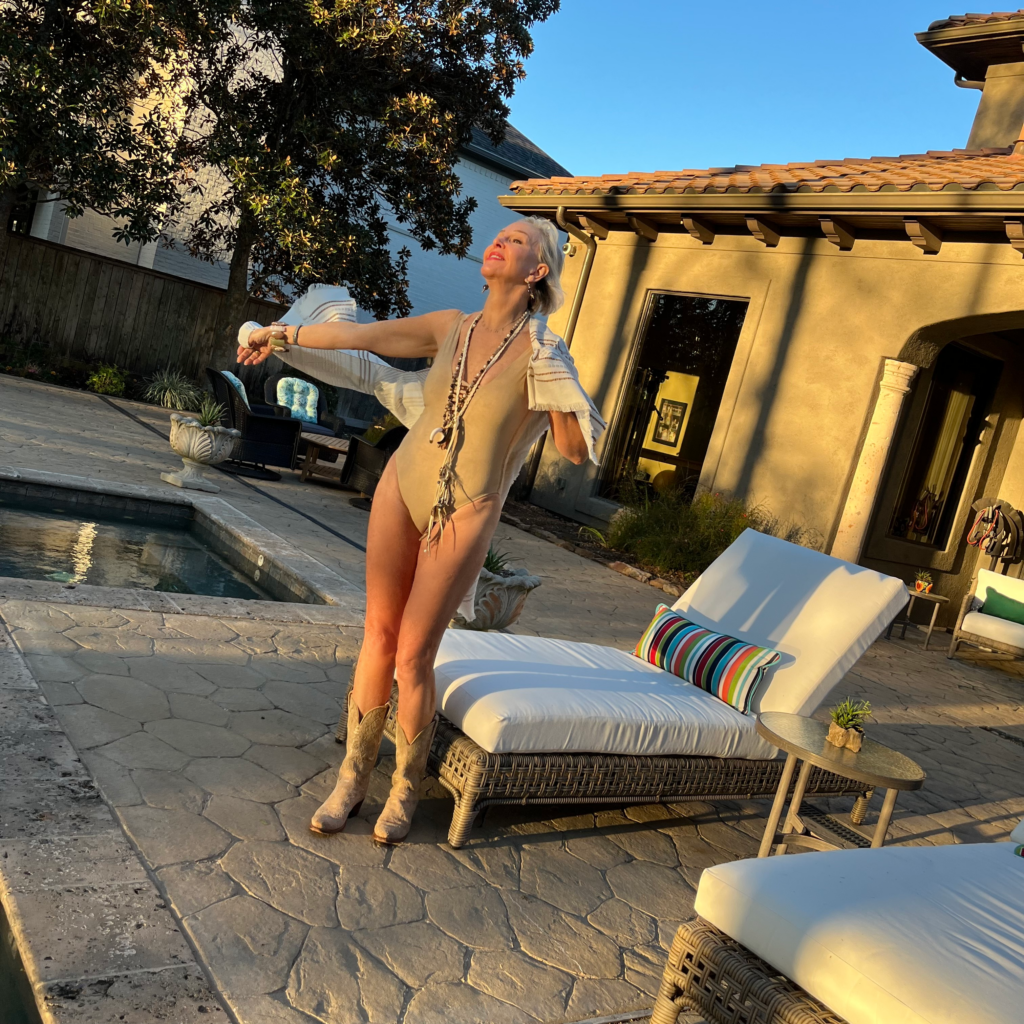 BeachCandy Swimwear is a thriving 100% female-run brand that has already made historical strides for women in the swimwear industry. They proudly work with local charities such as Oceana and Susan G. Komen to extend our impact on the world beyond women's swimwear. Taking a stand for ALL women, especially those who struggle most when swimsuit shopping (post-cancer & other life-altering body changes) is precisely how their inclusive designer brand has become famous around the world. With quality, fit, and us loyal customers as our highest priority, they make sure every woman shines her brightest in a swimsuit.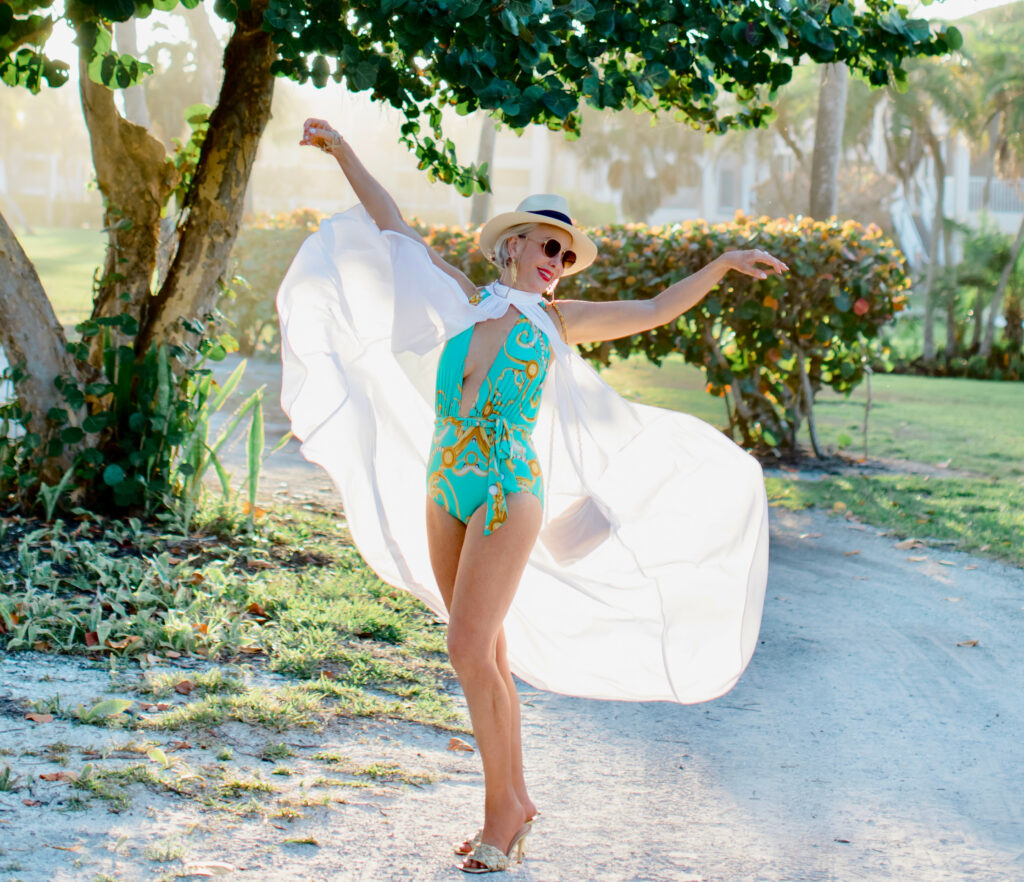 Tara Grinna is the Original Designer brand of Swim Separates from their atelier in Conway, South Carolina. Tara's vast knowledge of the female form is evident in her reputation as being the designer with the best "fit in the industry" for more than 30 years. Her use of vibrant and bold prints established her as a young designer to watch in the early 90s and she quickly became the main supplier of the top swim specialty stores in the USA and neighboring islands to the south. Tara offered her customer a gorgeously luxurious fabrication with a style and fit that not only flattered most women but also accommodated women who were considered "the most difficult to fit" in bra sizes and styles that were not yet available in the industry at that time.

The brand is NEVER available in department stores and production is always limited, making Tara Grinna a very high quality and coveted fashion label and one which women love to collect and cherish for years.
While continuing to supply these loyal few better swim specialty retailers, Tara Grinna is no longer only swimwear and has expanded into a luxury resort brand for both warm and cold weather holiday travel. The current product line ranges from its vast swimwear and cover-up style offerings to handmade raffia hats and totes, polarized sunglasses, footwear, resort, and travel leisurewear, silk hand-rolled hemmed scarves, linen and cotton scarves and pareos, handmade jewelry, and even cashmere, lux fur and cashmere capes for the winter holiday getaway. Tara's leather handbag and fragrance lines are on the horizon, making the shopping experience at a Tara Grinna Boutique a complete luxury resort fashion experience. No matter where your next holiday travel takes you, (to the Islands or to the Alps), Tara Grinna wants to be in your suitcase!

All Tara Grinna swimwear is currently manufactured at the company-owned facility in the USA from Italian fabrics. All printed fabrics are exclusive designs. Other resort wears, some cover-ups, and most accessories are made in Italy at the hands of Italian Artisans. Annually, Tara spends a lot of time in Italy working directly with her suppliers to bring her client the newest fashion with the best quality at a reasonable price. It is also not unusual to find her at one of her boutiques, to personally deliver and debut new products, to get to know her clients, and to gather ideas for future fashion!
Cabana Life
Cabana Life has been a go-to for me for YEARS! I am excited to work with one of my favorite SPF brands, Cabana Life to share some really cute clothes and swimwear.
Founded by Melissa Papock, Cabana Life is one part of her plan to educate men, women, and children about the dangers of deadly cancer called melanoma as well as partnering strategically with numerous non-profit organizations.
At the very young age of 26, Melissa was diagnosed with malignant melanoma. It is the most common cancer among women between the ages of 25 and 29. Through her journey, she discovered that ordinary clothing was giving very little protection against the harmful rays of the sun. Her doctor informed her that there was protective clothing available, but she was so disappointed in what was on the market. Yuck!!! That is what motivated this fashionista to design a very colorful stylish line of swimwear and clothing, not just for survivors but for all of us and she calls it Cabana Life. Gotta love the name!!!
Their cute styles will take you one step closer to sun protection helping you prevent skin cancer. Come on friends play safe with sun protection.
Shop Suits Photo Above


SHOP THE BOUTIQUE

SHESHE'S TIDBITS
Team SheShe did start our new Facebook group page called SheShe's Shopping Network. We would love for you to join the group and join us every Tuesday night for our Live segment all about shopping trends style tips and more. It is so much fun!!
We hope to see you there!! Here is the link to join
https://www.facebook.com/groups/shesshesshoppingnetwork
Have a wonderful day sweet friends!
ABOUT SHESHE SHOW
WELCOME new readers. We are a fashion/travel/lifestyle blog. We talk about anything and everything, from fashion, travel, health issues, skincare tips, to even an occasional recipe. Let us know if there is a topic that interests you. We will do our best to bring that story to you. Have a great week sweet friends and thank you for following along. Without you, we could not continue on this crazy fun journey.
Be sure to check out the Shop SheShe tab at the top of the menu bar. Hover over and choose the category in the dropdown. We try to keep it up to date with the latest and greatest for all budgets. Subscribe here and then you won't miss a post. Simply enter your email in the pop-up box or below. Also, download the LiketoKnow.It App, follow @shesheshow to shop all of our daily outfits, home, beauty, and more. Go here for our LiketoKnow.It tutorial.