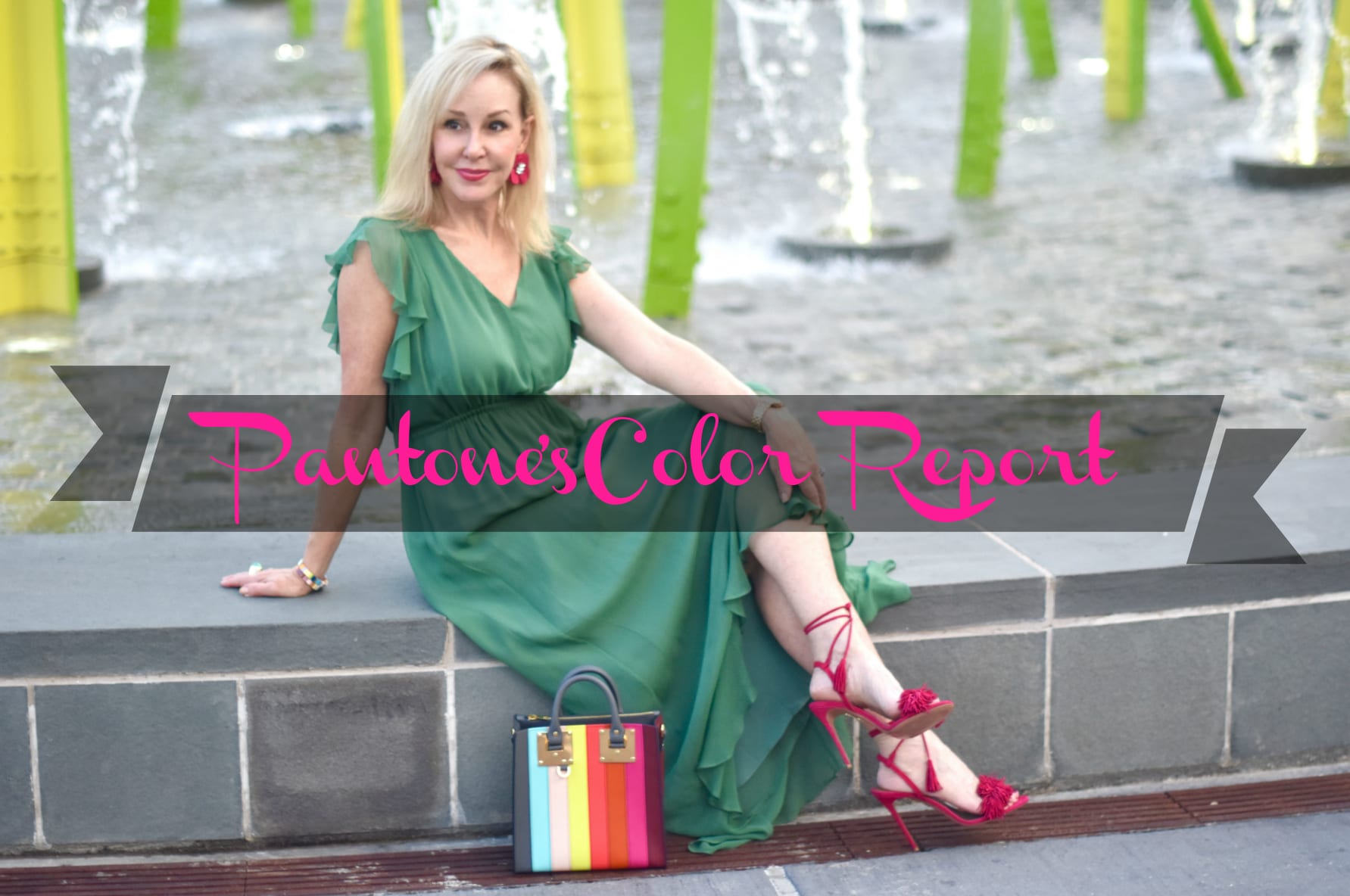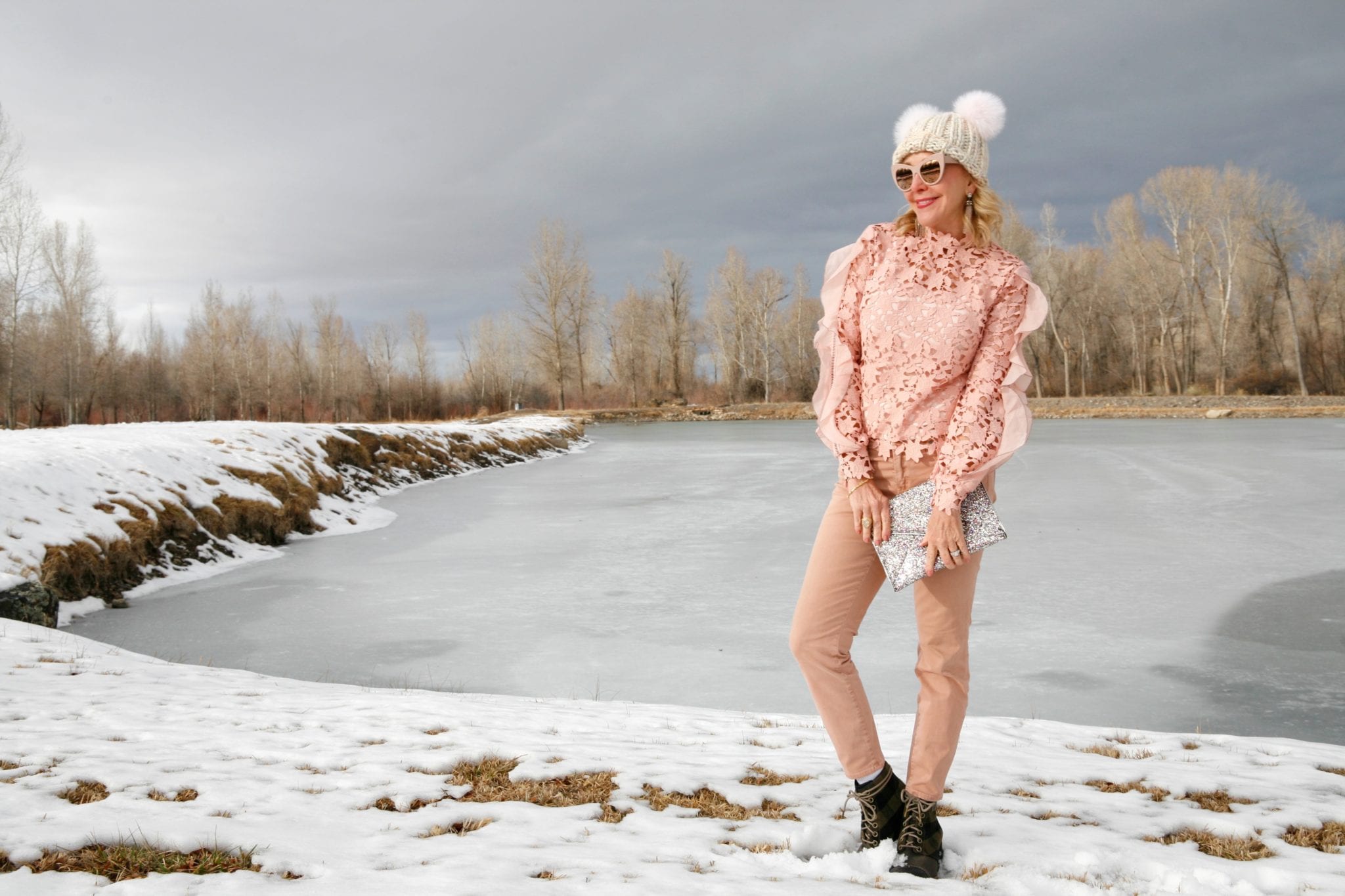 The PANTONE Fashion Color Report is your essential color guide to the season. So what is Pantone?? In 1963, Lawrence Herbert, Pantone's founder, created an innovative system of identifying, matching and communicating colors that helped the graphic arts community solve problems with color matching. Pantone has become the world-renowned authority on color and the PANTONE® name is is now known world wide as the standard language for color communication.
Check out the color of the year from years past below. This years top fashion color is called 'GREENERY'. Keep on scrolling down fashion inspo in this beautiful color.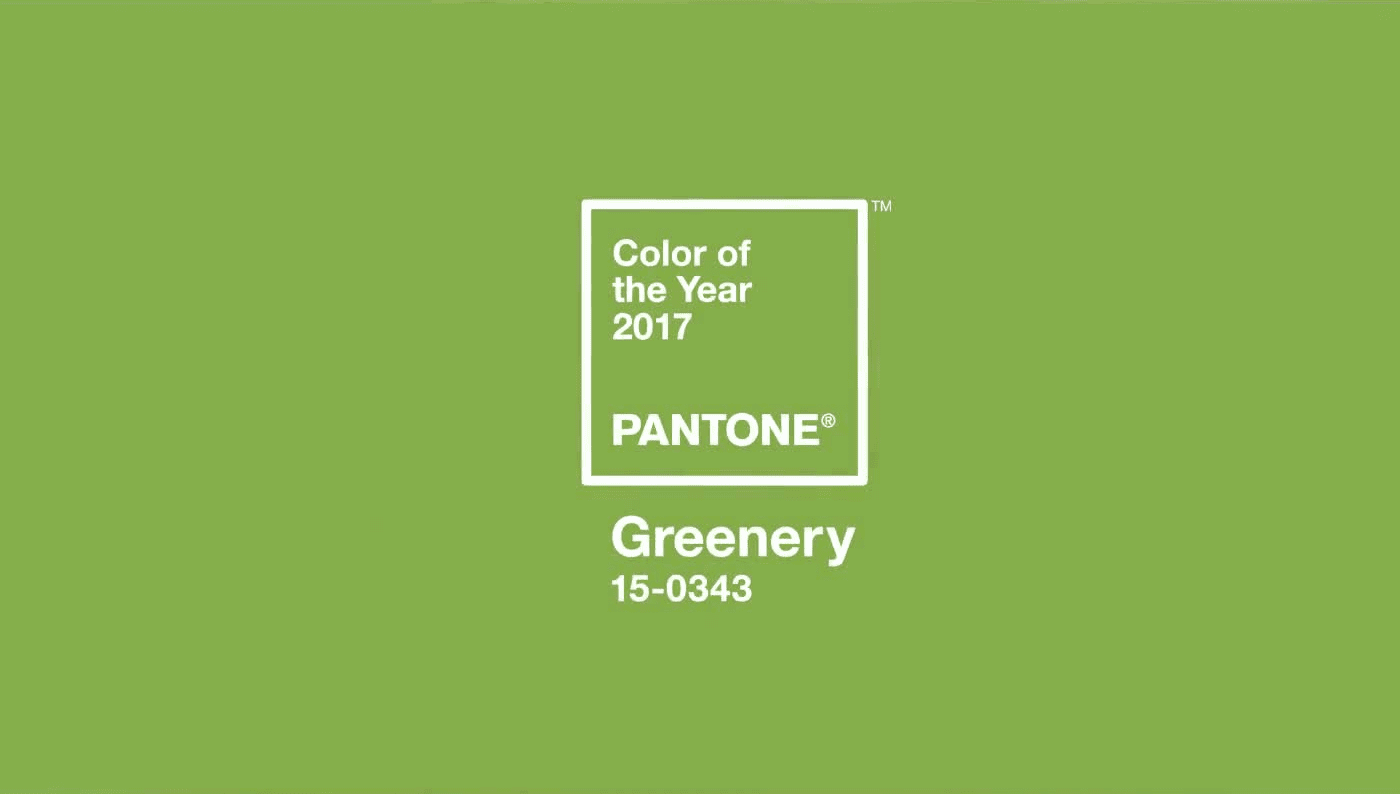 This is how PANTONE describes this color, where it came from and why it is an important feel good color to us.
"A refreshing and revitalizing shade, Greenery is symbolic of new beginnings.
Greenery is a fresh and zesty yellow-green shade that evokes the first days of spring when nature's greens revive, restore and renew. Illustrative of flourishing foliage and the lushness of the great outdoors, the fortifying attributes of Greenery signals consumers to take a deep breath, oxygenate and reinvigorate.
Greenery is nature's neutral. The more submerged people are in modern life, the greater their innate craving to immerse themselves in the physical beauty and inherent unity of the natural world. This shift is reflected by the proliferation of all things expressive of Greenery in daily lives through urban planning, architecture, lifestyle and design choices globally. A constant on the periphery, Greenery is now being pulled to the forefront – it is an omnipresent hue around the world.
A life-affirming shade, Greenery is also emblematic of the pursuit of personal passions and vitality.
What is the PANTONE Color of the Year?
A symbolic color selection; a color snapshot of what we see taking place in our global culture that serves as an expression of a mood and an attitude."

For the last couple of years I have touched on this subject just before a new season heats up. This post from fall 2016 is a great example. As the season progresses you will see how the designers and manufacturers across all verticals (fashion, interiors, paint, etc.) will be using these colors. Last year the colors were Serenity & Rose Quartz which is very similar to this years Pale Dogwood or Hazelnut. Just goes to show you how much we are all drawn to these pinkish shades. In fact you really should have a nude pump or sandal in your wardrobe. I love this nude pump. If you love designer shoes, no one does a nude pump better than Christian Louboutin. I love the heel height and slightly curved toe box on this pump. Not too high and not too low and will still give you that elongated look without being too uncomfortable. I have had this same pair for about 4 years now. It just never goes out of style.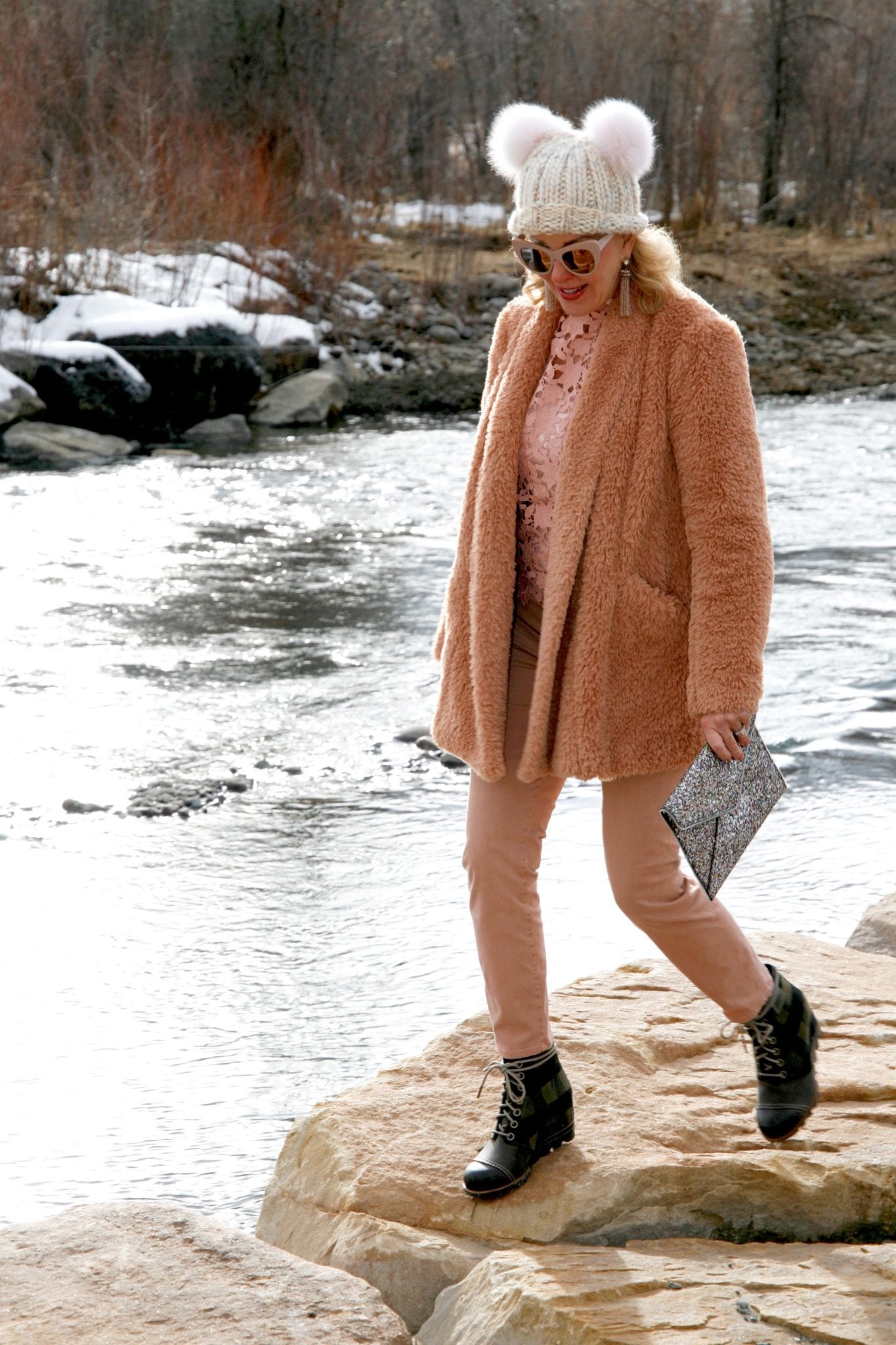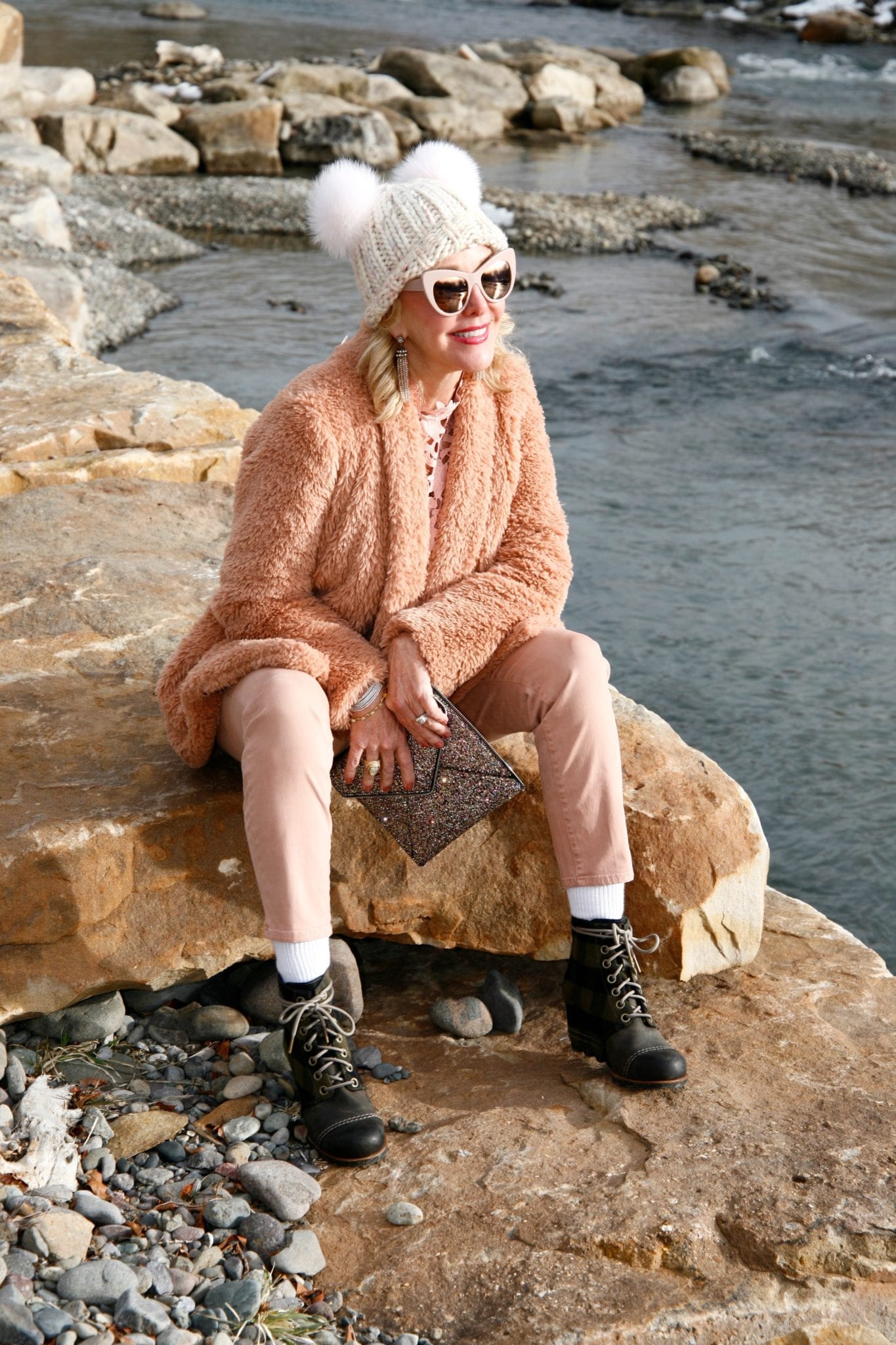 (Below)
Bracelet – Bella Luce® 7.60ctw Round 18k Rose/Yellow Gold Over Silver & Rhod Over S/S Bracelet (4.95ctw Dew) c/o JTV.
Bracelet – Ethiopian opal and 10k gold  c/o  JTV
Ring with Mexican Clear Fire Opal & Diamonds, 24K gold and Silver, in antique white patina by Victor Velyan.
Pantone's top colors for Spring 2017 fashion are: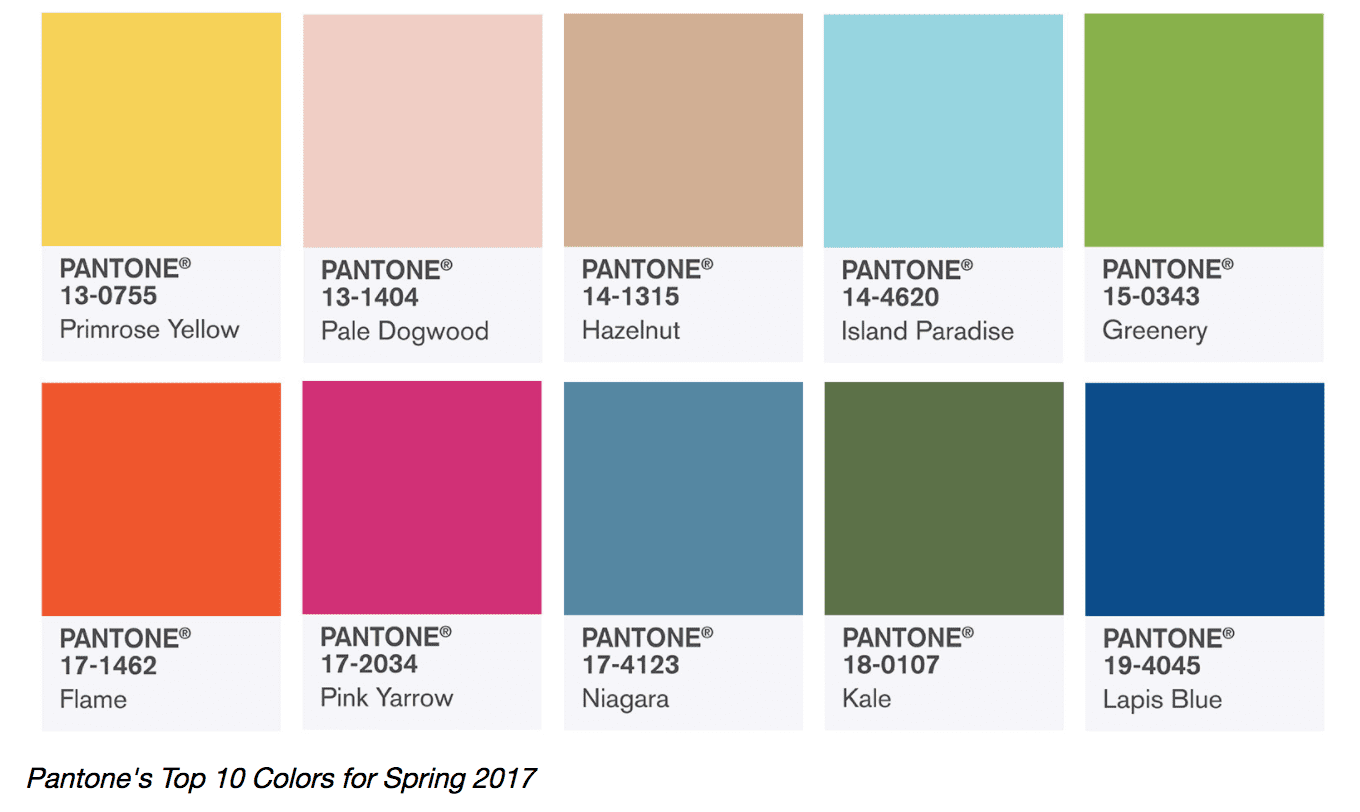 This green dress is a great example of the color Kale or is almost Greenery. Either way this color falls right into the new spring palette. I have been wearing this color for a year now. It is such a calming color and soothing for the soul.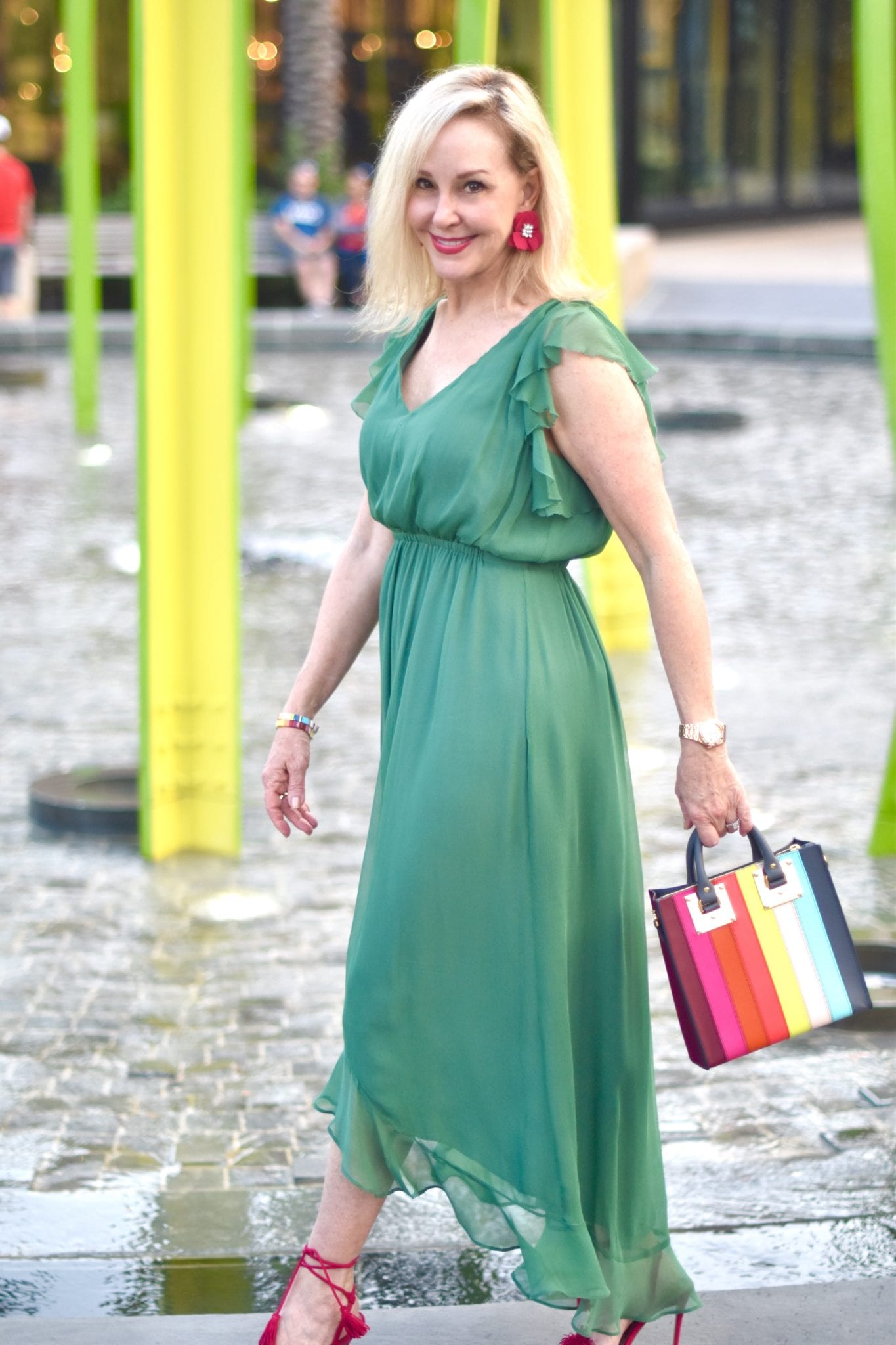 OUTFIT DETAILS
SHESHE'S TIDBITS
So sorry that this post is just now going up. Somehow life gets in the way of my goals of posting 3 days a week. One must not stress out over it and go with the flow. Right?????? I am trying to live by my words, but not always so easy.
This is a busy week coming up. A trip to Washington DC with 3 of my grown grandsons, son in law and step daughter. We have our tickets for the Texas Black Tie and Boots Ball and the Inauguration. I will have a seated seat that appears to be really good. It also looks like the weather is going to be very mild with temps in the low 60's. I will keep an eye on it as it will make a big difference as what I wear and take with me. We are still hopeful and waiting on tickets to one of the official balls. If you are on Instagram or Snapchat then follow along with us as we take you to Washington DC for a historical event and much more. Snapchat code is on side bar of our website (Sheree Frede). Insta Stories is @shesheshow.
I am still doing my chemo therapy on my face. No, I don't have cancer, but trying to avoid that possibility. It has been 2 weeks now and it is one ugly mess, but it is starting to dry up and peel off. I will discontinue use tomorrow so that it has a few days to calm down so I will not look like a freak while in Washington DC. I am documenting the process and will tell you all about it later in a blog post.
If you like YouTube then please subscribe to our channel @shesheshow. We have just recently re-launched and finished my accessories series on earrings, necklaces and bracelets. I am trying to get consistent on SheShe's Sure Things. I need some more training so I can do it all myself and not have to depend on anyone to help me. Please be patient while I learn!
As always, thanks for stopping by. I always love your comments. Please subscribe, so not to miss any of our posts. XO, SheShe