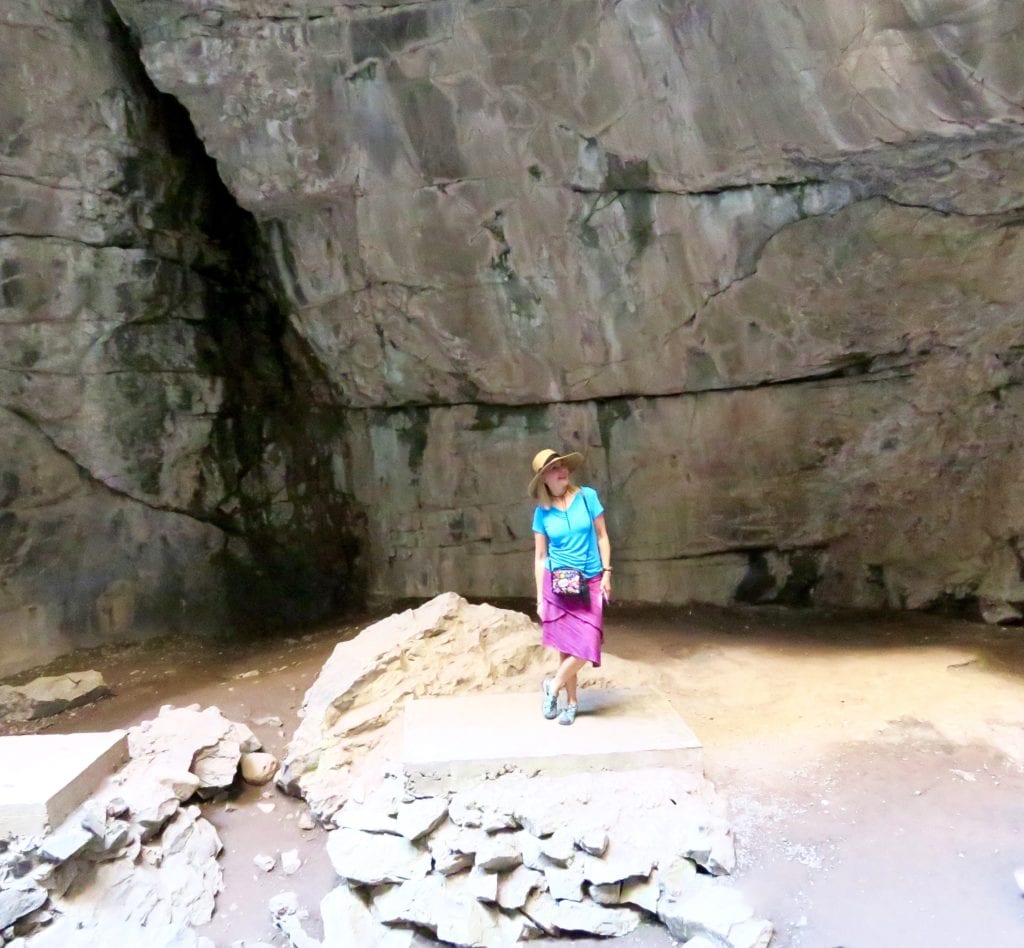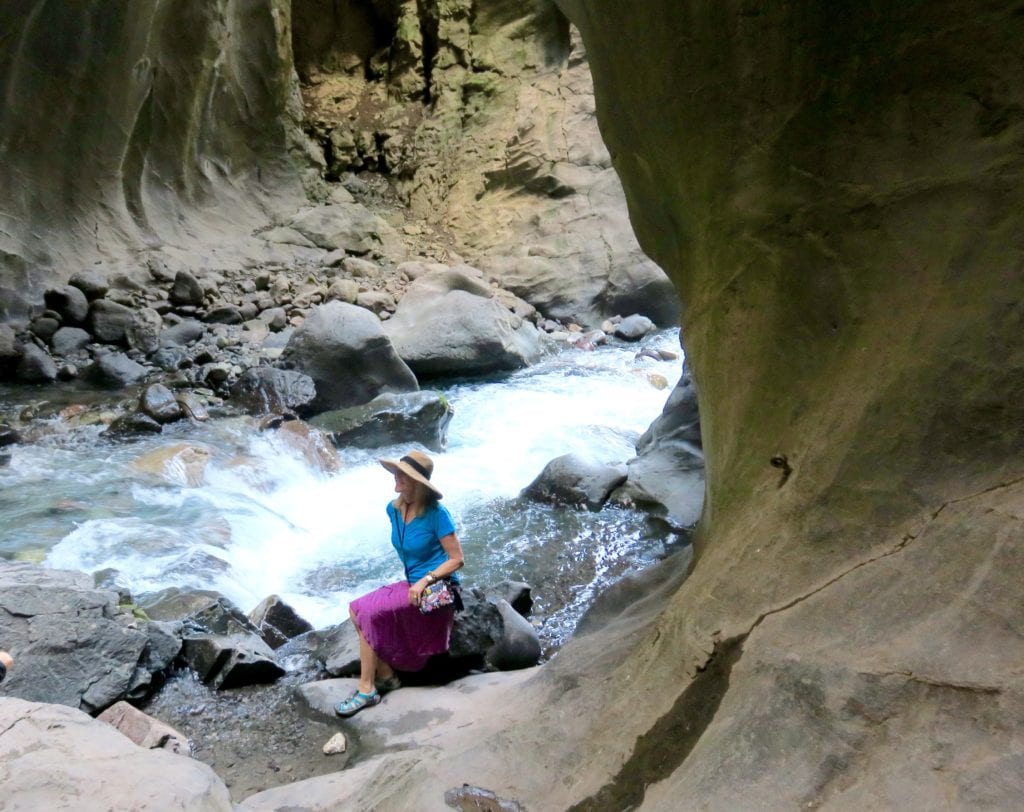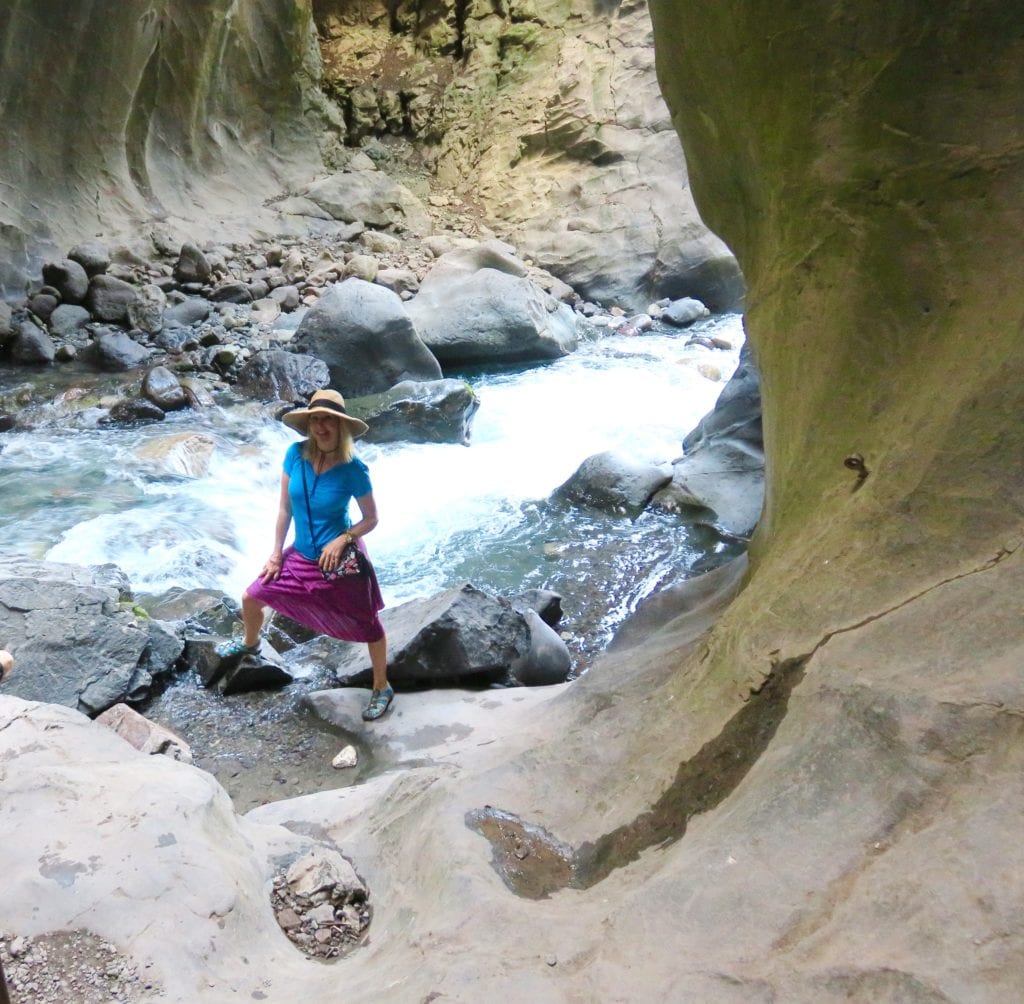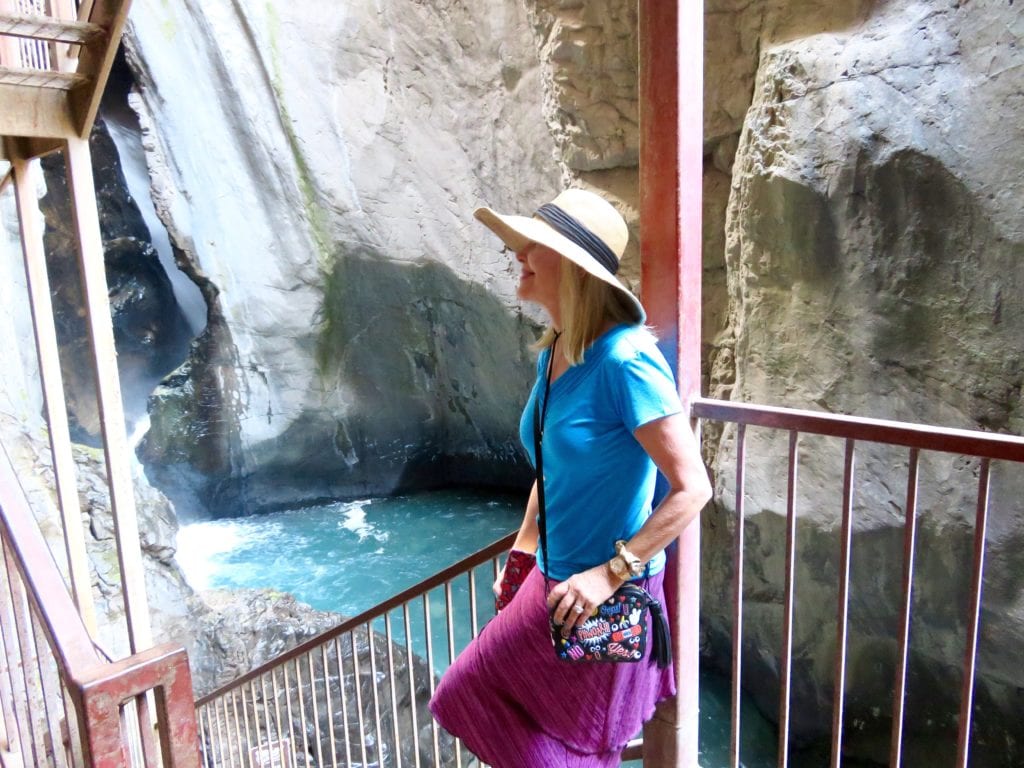 Thinking about a Colorado trip in your future and do you like to explore and see beautiful scenery and places? Well, let me take you on an easy beautiful hike to Box Canyon Falls in Ouray, Colorado nicknamed Little Switzerland of America because of the Swiss architectural influence .  A great summer place to explore!! Box
About a month ago while in Colorado some of our family came to visit us and we were planning some outdoor activities for the week. Trying to get everyone with different interest to agree on an outing where we could all go together was a challenge. In the end we decided to take an easy hike at the end of town in Ouray, Colorado and then have some lunch in this cute little mountain town. Ouray is only about a 40 minute drive from our house.
There are 2 or 3 hikes right in town, but it was hot that day and we waited a little too late in the day to get started so we opted on the Box Canyon Falls hike at the end of town which was only about a 30 minute hike. We parked and followed the signs up the hill to the ticket office and gift shop. We bought our tickets and proceeded on up the mountain. This hike was the best choice for sure. It was an amazing place when we got there and there was a large waterfall tucked back behind the large rock formations. You can see it a little bit on most of the photos but mostly on #5 and #6.
The park service built a catwalk with stairs so you can go down to the water. Back behind the stairs were more really cool rock formations. Pics #7, #8 and #9. This is a very magical place.
Once down the mountain we were all ready for lunch. We loaded up and while cooling off we drove around for some sightseeing. As many times that I have been to Ouray I still love looking at the charming victorian homes in this little swiss town. After a great lunch sitting on the veranda of a local deli we headed back to house.
Of course, SheShe wouldn't venture out without out looking SheShe. How about this uber cute and comfortable outfit from Kuhl USA. You might remember that they outfitted me on my Africa trip. Refer to https://shesheshow.com/?s=how+to+plan+for+a+trip+to+Africa. They have the best outdoor wear with great quality for affordable prices!!! Check them out for your next adventure!!
If you planning a Colorado trip I highly recommend visiting the Western Slope of Colorado and visit Ouray, Montrose and The Black Canyon and Telluride, Colorado. Click on my travel page for our travel affiliates to help you plan your trip. Don't forget to plan this little hike up to Box Canyon Falls in Ouray, Colorado. Well worth it!!
SHOP MY LOOK
Kuhl Ventura skirt c/o | Kuhl Sora top c/o |Hat | Anya Heinrich Crossbody bag | Keen sandals | Choker necklace | Kendra Scott dursy studs |

SHESHE'S TIDBITS
I am in New York attending shows and presentations at New York Fashion Week. I am hanging out with 5 other girls around my age @themiddlepage @stylestreetsquad @tanyafoster @thelushlist @soheatherblog. Please check them out by visiting their blog. Click on their name to go there. They are special women with their own take on fashion and lifestyle  that I think you will love!!
***Thanks to my friends at Kuhl USA for the cool clothes I am wearing. (No pun intended)