New York Fashion Week Day 1 Outfit
I just got back to Houston after a whirlwind trip to New York Fashion Week, referred as #nyfw by the crazies that go there. I wasn't going to go, but I have a few blogger friends from Dallas that decided to go and asked me to join them. Deciding what to wear each day is always hard for me, mostly because the weather is usually still very hot in mid September but I want to wear fall colors.
Before I left I shot this cute floral dress (now on sale) that can be worn two ways and more, making it a very versatile transitional piece especially if you live in the south where our summers are so long. Today I styled it with a Denim Jacket first, then a leather jacket and also showing how it looks as a sundress.
Leather Jacket This burgandy color is the color of the season and there are a lot of burgundy leather jackets in the stores and online. The moto style like this one as well as the bomber style are the ones to invest in. The moto style is actually a classic now. I have a blck one that I have had for several years.
I chose a suede peep toed heeled sandal for a more dressy look and added a statement handbag. I love a large pair of sunglasses so my red Caroline Abram sun glasses worked perfectly. BTW The Eye Gallery Houston carries great eye wear including the Caroline Abram brand. They have 3 stores in Houston.
Denim Jacket   is as strong as ever. It is a closet staple so if you don't have one then now is the time. If you choose a classic style, it will stay in your closet for many seasons to come.
I decided to go with the gold metallic sneaker for a more comfortable look. I actually wore this dress with the gold sneakers in New York on the first day. I threw it in my suitcase in the very last minute and so glad I did since it was so very hot. This dress was the perfect choice. I am so glad that sneakers are trending big time because walking around New York in high heels is crippling. I saw the most famous bloggers wearing their sneakers with skirts and dresses all over the city. I sure as heck hope this trend is here to stay!! It will save a lot of feet.
The color blush is still going strong even moving into fall and winter, so this Chloe blush shoulder bag worked great pulling out some of the pretty pink colors in the floral print. As you must know by now, I love hats so this blush colored hat (on sale) rocks this look!!
My large gold sunglasses are also by Caroline Abram of Paris and of course SheShe never leaves home without earrings and a bracelet.
SHOP MY LOOK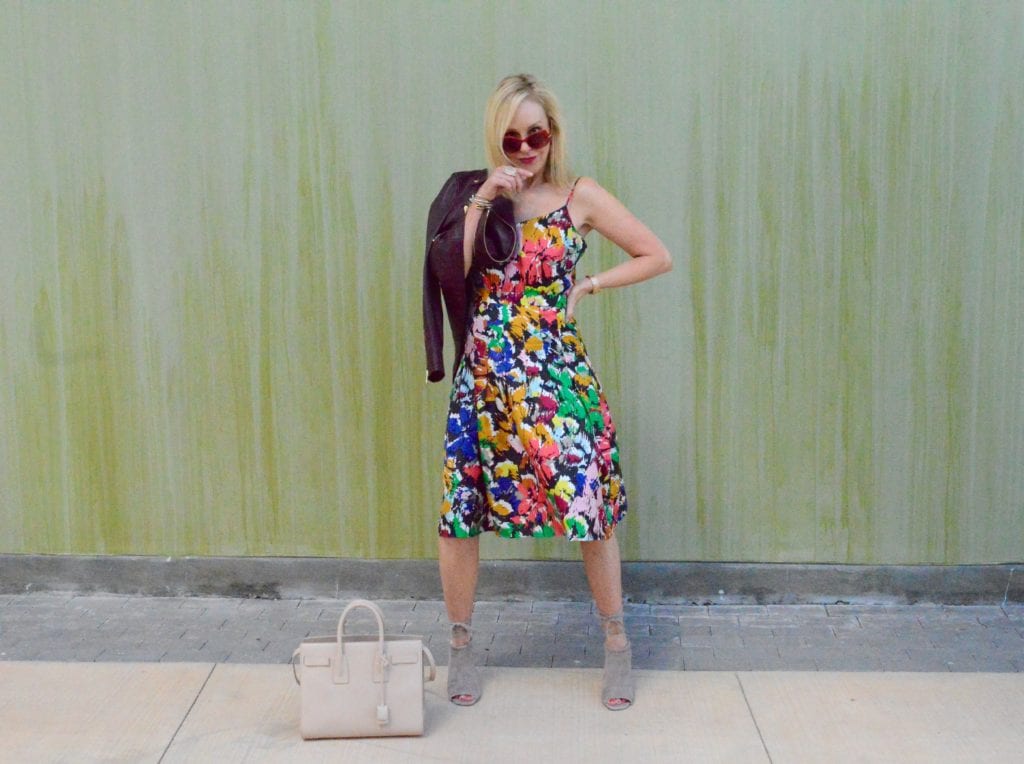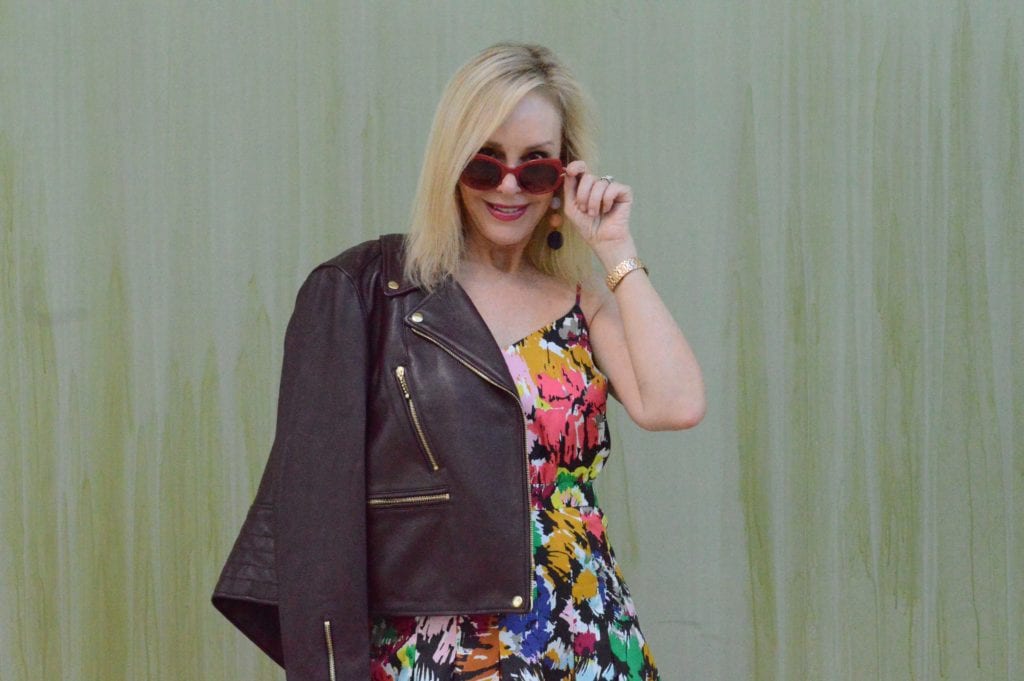 SHOP MY LOOK

SHESHE'S TIDBITS
I have a couple more outfits from my NY trip to post, but not until I post some other projects I have been working on so stay tuned.
If I haven't told you before, I really appreciate all of you. It means so much that you keep coming back. I would really love to hear from you in the comments. You can tell me anything you want. Let me know if there is a subject that you would like for me to cover. I do plan on adding in more beauty. In fact, I am going to start doing a few videos again. If you don't know, I originally started a YouTube show. I will be redoing it so I will let you know when it gets a new look.
Have a fabulous weekend!!! Go VOLS!!!!! Who is your favorite team?