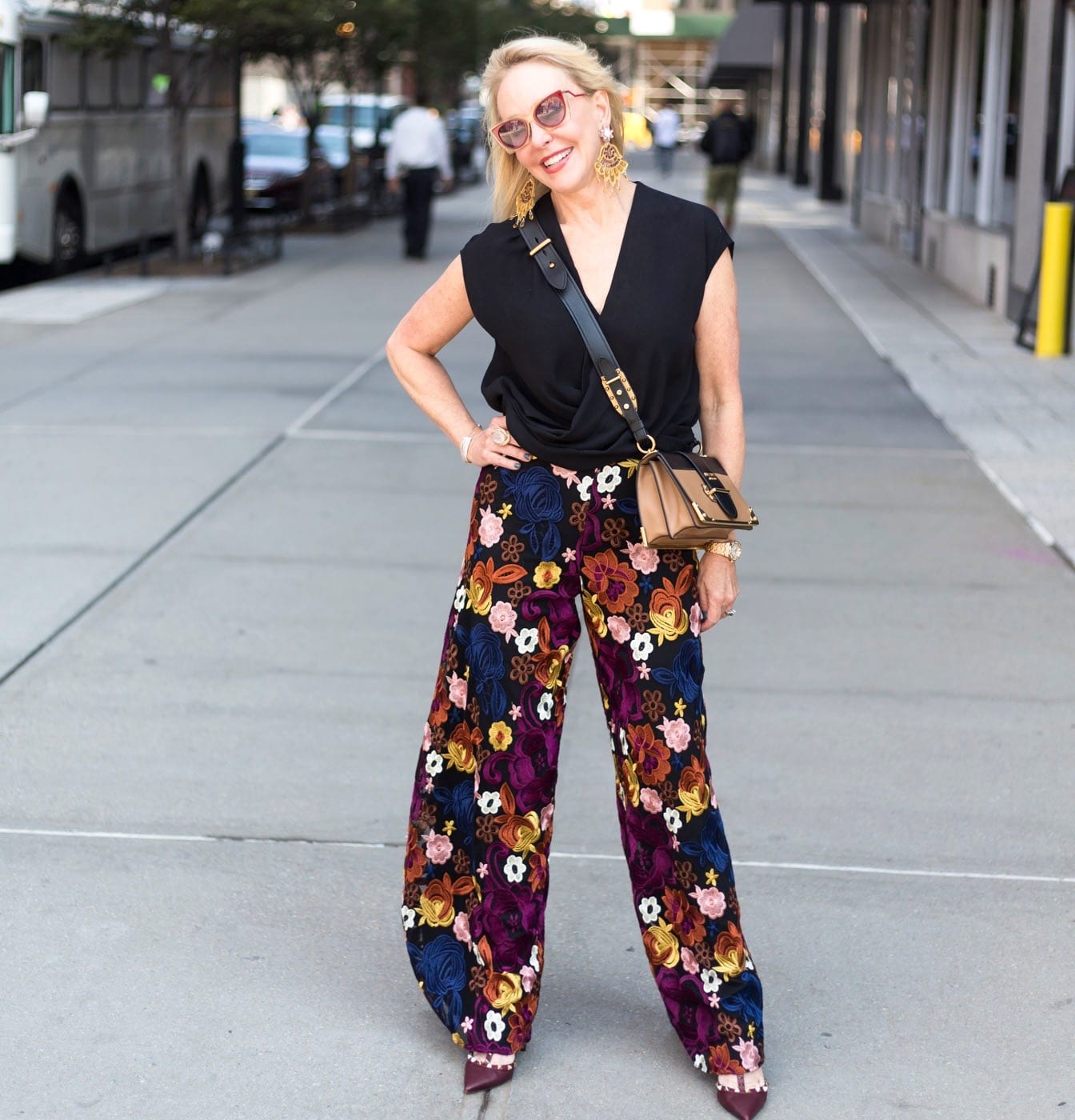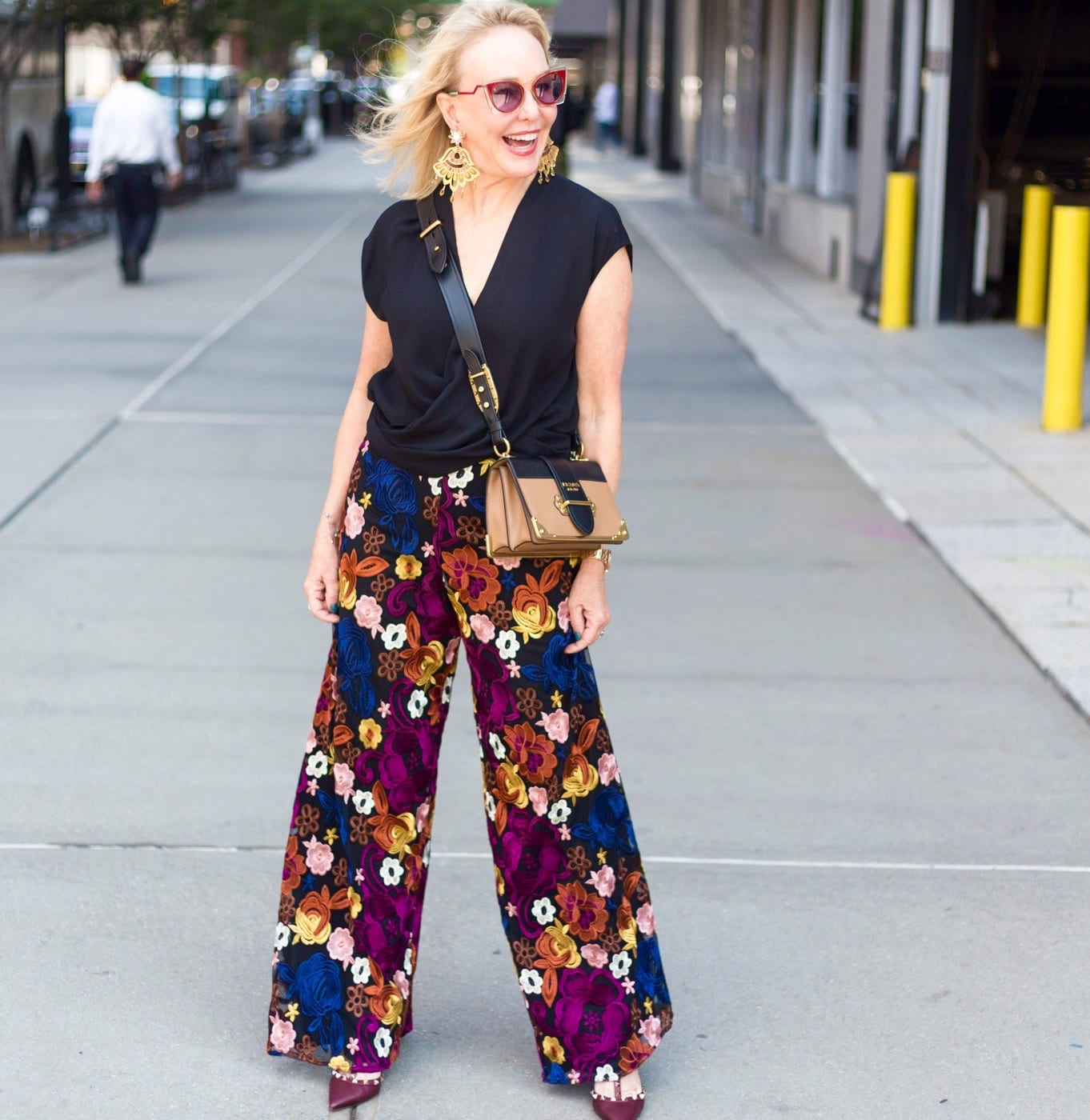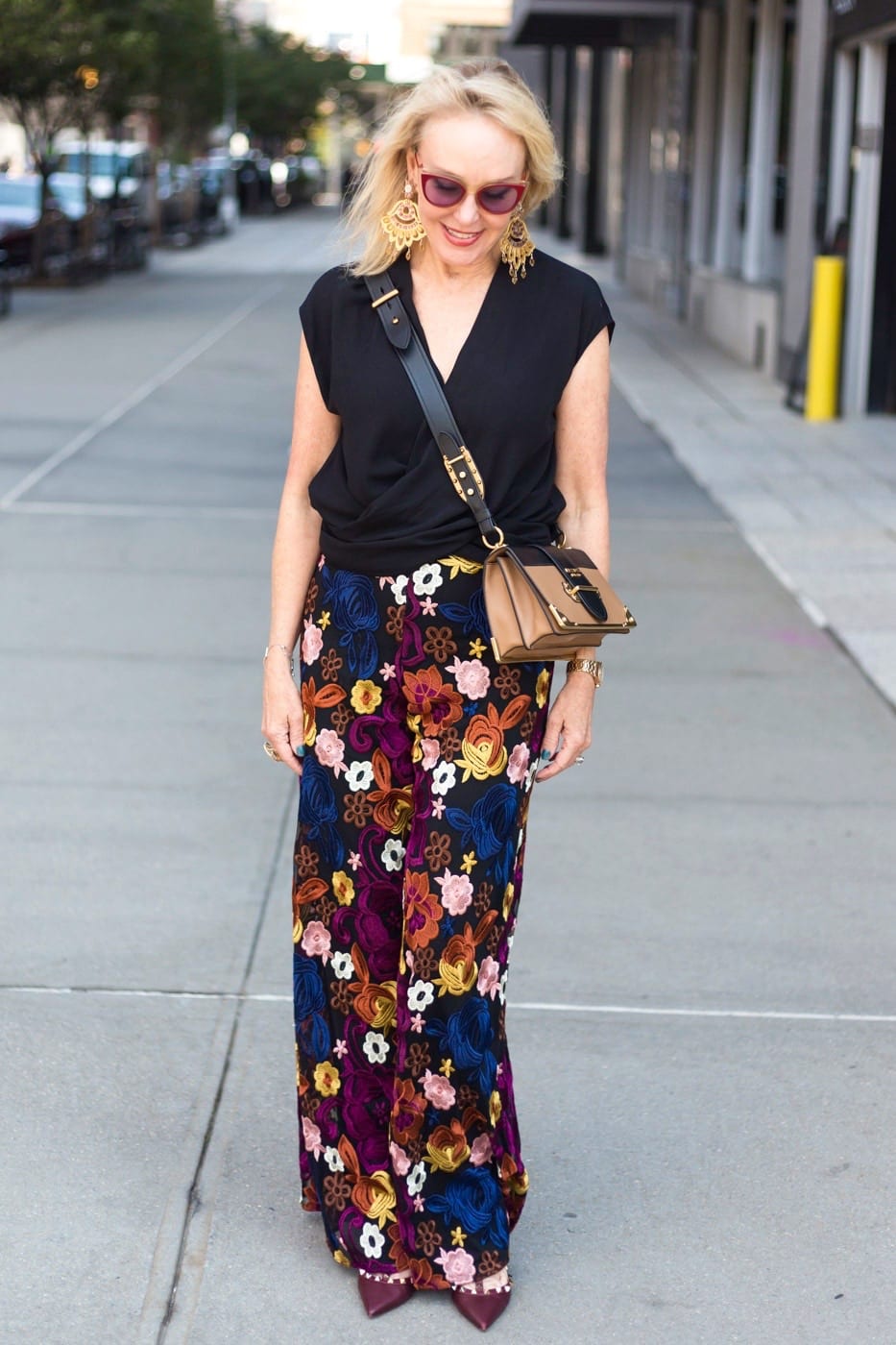 So, here we are at the end of our New York Fashion Week trip and I have one presentation and one meeting left on my agenda. I saved my favorite outfit for New York Fashion Week Day 4  for last because my last presentation is my newest brand crush Alice and Olivia.
Rewind about 3 weeks to a day when I was driving over to Austin for a Longhorn football game. I decided to stop in town (Houston) to visit a couple of my favorite stores to check out their fall arrivals. I was traveling along because Norman flew to Austin….what's wrong with that picture? hmmmm…  Alice and Olivia had just recently opened and I had not been by, since I was in Colorado for the Grand Opening.
I fell in love with the beautiful ladies at Alice and Olivia located at the luxury River Oaks District shopping venue. I had the best time getting to know Desiree, Allison, and Jen. I had actually met Allison just over a year ago at another store where she was working. I couldn't believe that she remembered me!!
I told them that I was a fashion/travel/lifestyle blogger that had made a last minute decision to go to New Your for  New York Fashion Week and that I was really hopeful to get a pass into the Alice and Olivia presentation which was a hot ticket this year. Desiree said that she wished she had known earlier, that she could have put a word in for me through her district manager just the day before. Of course that is all she needed to say….I kindly asked her if it was still possible? She said that she would reach out to the New York office, but she wouldn't know anything until the following week because of the long Labor Day weekend.
I went ahead and enjoyed browsing around the store and fell in love with these beautiful embroidered wide leg pants. The only problem was they didn't have my size. I thought that if I did get into the show, then I would wear them. Of course I wanted to look the part. The girls ordered them from another store for me. I was so happy when I left!! I not only snagged some cute pants, but I had met the cutest and sweetest girls.
I only had a little over a week before I left and I was thrilled when the pants arrived and they fit me perfectly. All I had to do then, was to be patient. I left for New York and still didn't know if I would be able to show off these gorgeous pants. Over the weekend I got the confirmation that I was in and that I could bring a friend.
I invited Cathy ( @themiddlepage) my roommate, to go with me. We packed our bags the night before as we had to check out of the hotel before we left for our meetings and shows. First stop was lunch at Fred's inside Barney's. We met the other girls for a quick lunch and then off we went. On our way I hooked up with my Instagram photographer friend of over a year, Mr Denton Taylor, a lifelong resident of New York. We had never met, but he told me what he would be wearing and what corner he would be working. As soon as we pulled up, I saw him. It was like seeing a long lost friend. He was so precious AND he was so kind to snap a bunch of photos of both Cathy and I. These are some of the best photos I have done in the 2 years since I have been blogging. The color and clarity of the photos were perfect and he really understood how to work his camera with different lighting. Cathy and I were so appreciative of the time he spent with us and we were so very excited to get to meet Mr Denton in living color!!!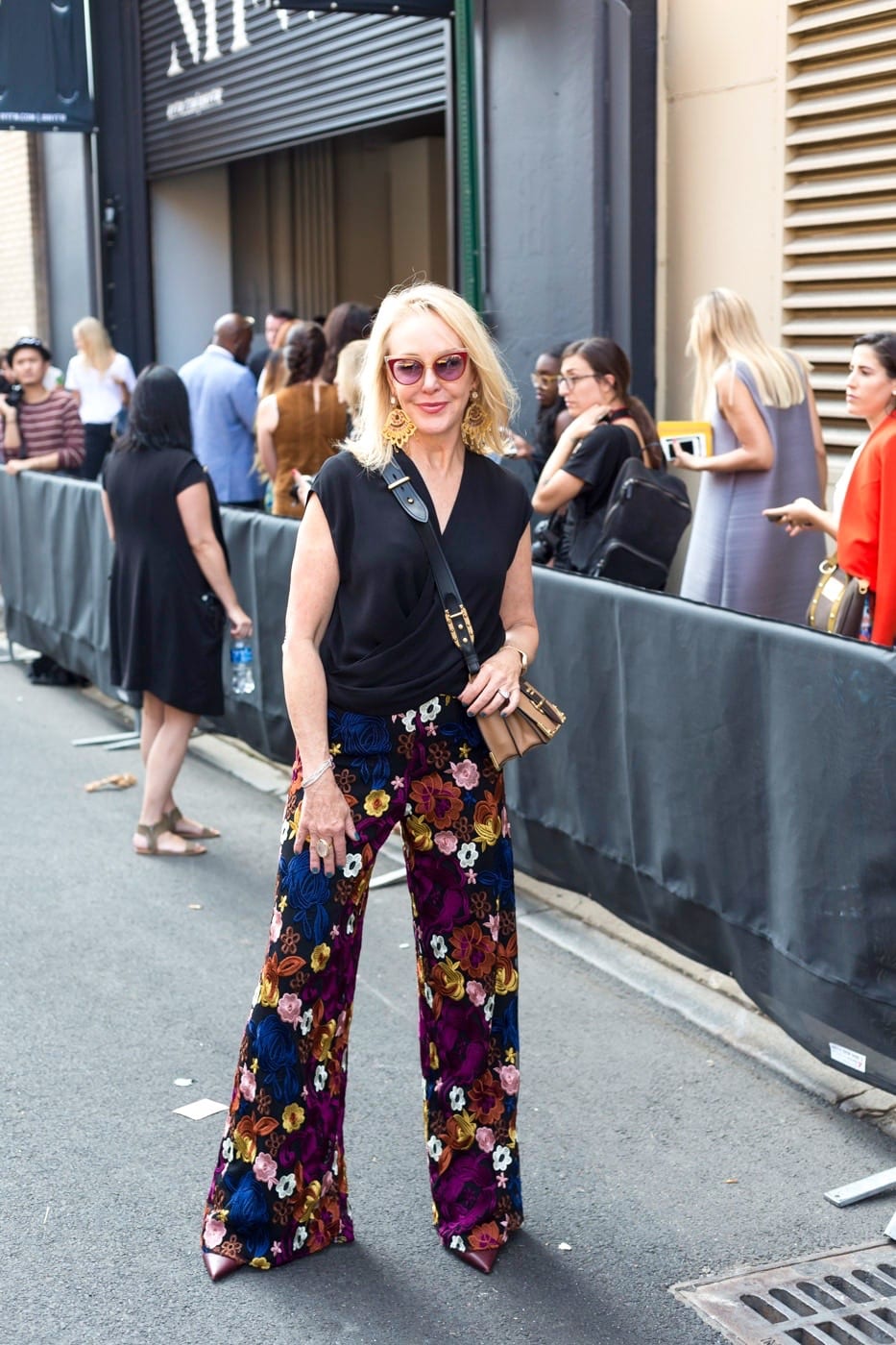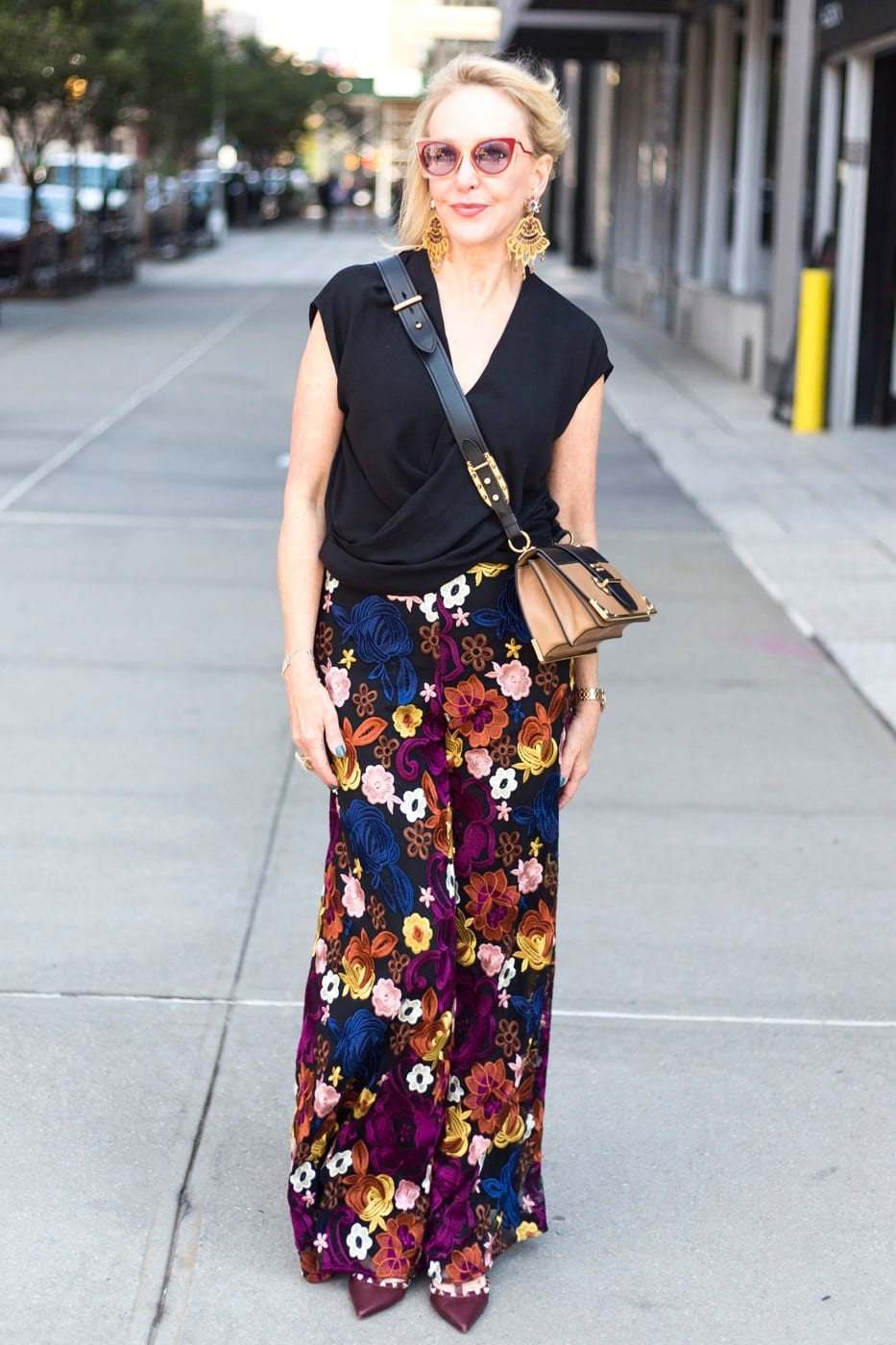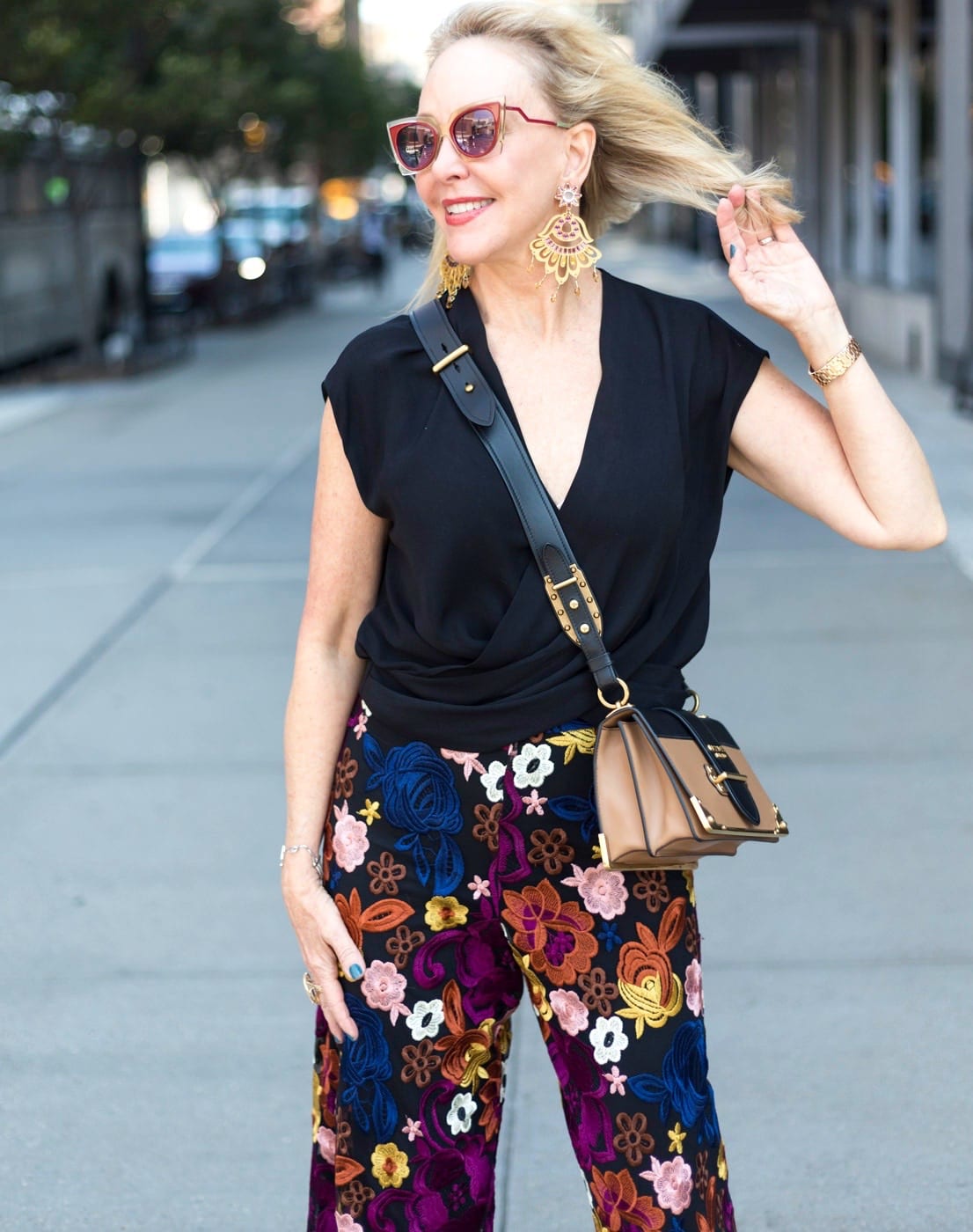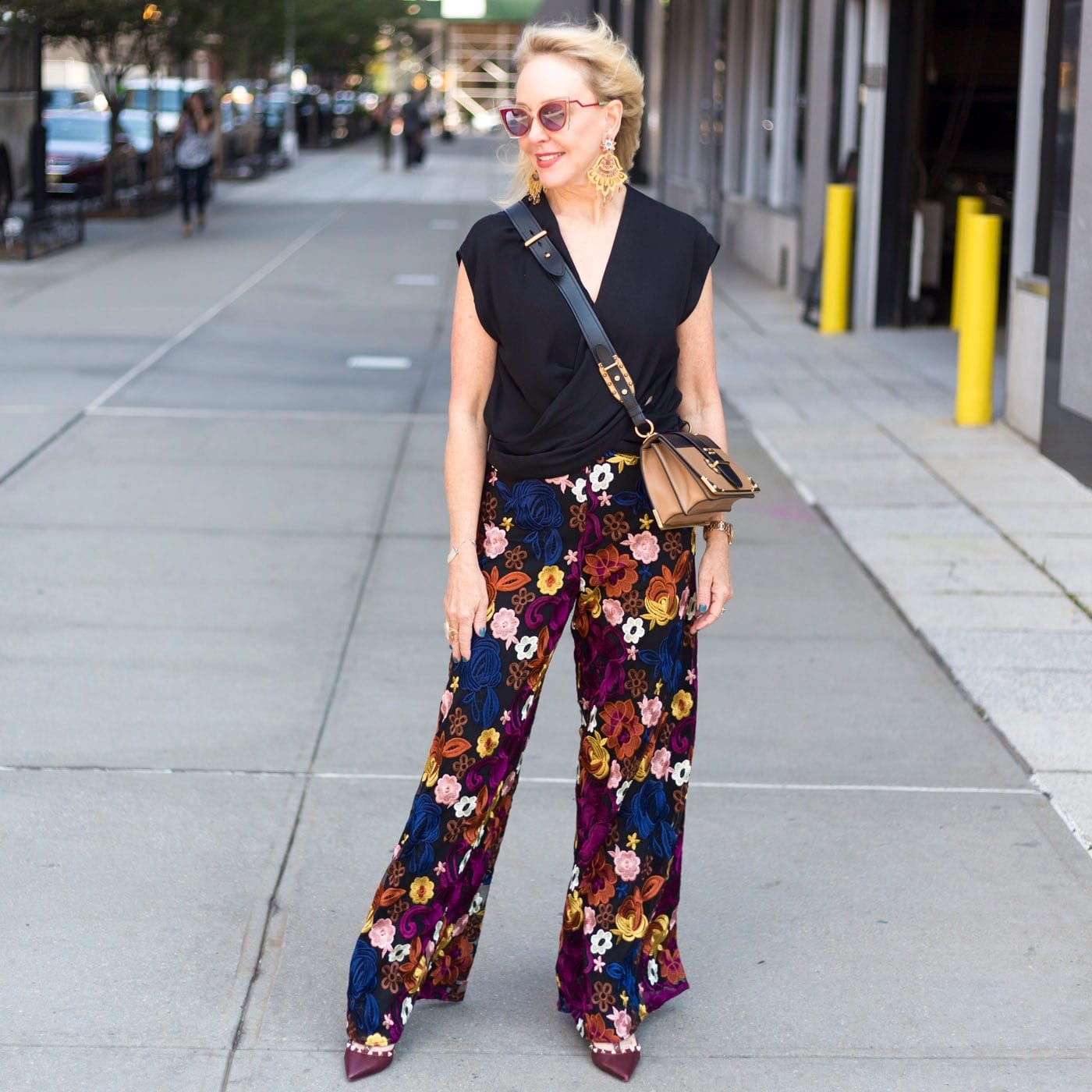 Photos by Denton Taylor
Speaking of Denton….He is an engineer by day, but fell in love photography several years ago giving him an artistic outlet that is so different from his job. One thing led to the next and now he is a knowledgeable, social media savvy and very very good photographer that any blogger would love to know and have their photo made by him. He takes off from work for every fashion week so he can be on the streets to snap all of the fashionista's running around the city. Check out his Instagram @dentontaylor and say hi to him. He is a dear!!!
SHOP MY LOOK
Alice and Olivia wide leg embroidered pants | Top from last season, similar here  under $50 | Prada handbag | Rockstud pumps, also here | Statement Earrings | Fendi Sunglasses |

SHESHE'S TIDBITS
I chose a black top with these pants due to the very warm temperatures in New York. Moving forward I will style them in several different ways. I have a brown, black, burgundy and navy leather jackets that will give an edgier look. For a more feminine feel, I will wear a blush colored chiffon off the shoulder top that I already have in the SheShe archives . There are so many pretty colors in the pants, that make for many other options.
Sneak peeks at the Alice and Olivia's Spring/Summer 2017 collection coming up. They are so fun and I love all the details!!
Thank you for stopping by. We have so many new readers and we promise to bring you interesting and diverse content that you will all enjoy!
HAVE A GREAT WEEK!!