We have shared our top swimsuits recently, but if we have not convinced you yet to strut your stuff in a swimsuit, then now we have our top 25 swimsuit cover ups for you. You will have no excuse to get out doors by the pool or a stroll on the beach and feel confident doing so.
I don't know about you, but I love the sun. If you have been following along for a while then you know my history in the sun. As much as I love the sun, I love living more and I will not risk my life any more by basking in the sun. I can enjoy the great out doors in the sun by wearing a cute hat, wearing a cover up and using sunscreen. I prefer a wide brimmed hat like this one or this one for more protection. The hat in the photos is good but more for a fashion look, not for sun protection.
Last summer I did a couple  of  blogs about how the sun can cause us so many problems.  Read this blog about Melanoma, the ABCDE rule and pass this along to your children, grandchildren and your friends!! It is some of the most valuable information about skin cancer. If you don't know, Melanoma is a deadly cancer if not diagnosed and treated in the very early stages. I don't want to sound so morbid, but Melanoma is a serious cancer. None of us want to get that diagnosis.
About 6 years ago, my husband Norman was diagnosed with melanoma on his back. Thank God we caught it early enough so he did not have on going treatment. I too had a pre-melanoma on my back over 10 years ago, so there ya go!!! Read this story I did last year. It just might save your life!!
Now back to cover ups…..  They too can be a source of sun protection and you can be fashionable, confident and comfortable all at the sametime. Check out 25 of our favorite swimsuit coverups. (Scroll down)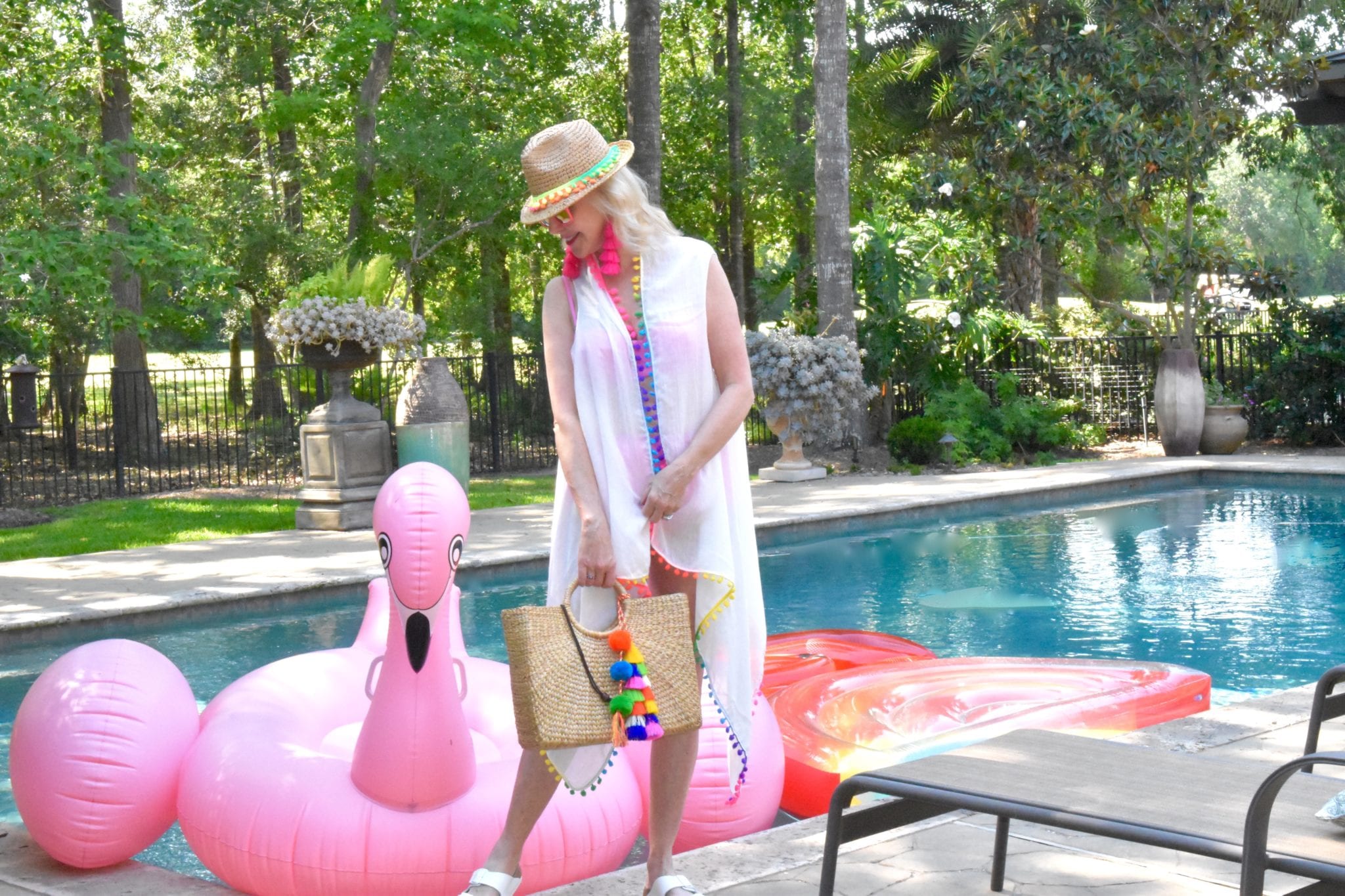 Outfit Details
Our Top 25 Swimsuit Cover Ups
SHESHE'S TIDBITS
We have been in Montrose, Colorado for a week and just now getting settled. We will spend most of the summer here with the exceptions of some quick side trips. I started back into my biking and did 4 miles my first day. Coming from sea level to 6400′ in elevation takes some adjustment, plus I haven't done a lot of cardio in a while. Needless to say I was huffin' and a puffin'!I am looking forward to ts of walking, fishing, hiking, biking and just enjoying the great outdoors!! We are now live on  SnapChat and Instastories. Don't miss the fun. If you don't know how to do Instastories and Snapchat, then stay tuned as we have a series of tutorials planned soon for those of you that are feeling left out of the digital social world. I will say that you can get by without it all, but after you understand it's benefits, then you will love it so much.
Gala's, weddings, graduations, or just everyday wear…..we have fashion suggestions for you, so stay tuned. Be sure to check out ShopSheShe at the top in the menu bar. Hover over and choose the category in the drop down. We try to keep it up to date with the latest and greatest for all budgets. Subscribe and then you won't miss a post. Simply enter your email in the pop up box when you come to this site or at the top of this page in the subscribe box.
Welcome new readers. We are a fashion/travel/lifestyle blog. We talk about anything and everything, from fashion, travel, health issues to even an occasional recipe. If there is a topic that you are interested in, then let us know. We will do our best to bring that story to you. Have a great great week sweet friends and thank you for following along. Without you, we could not continue on this crazy fun journey!