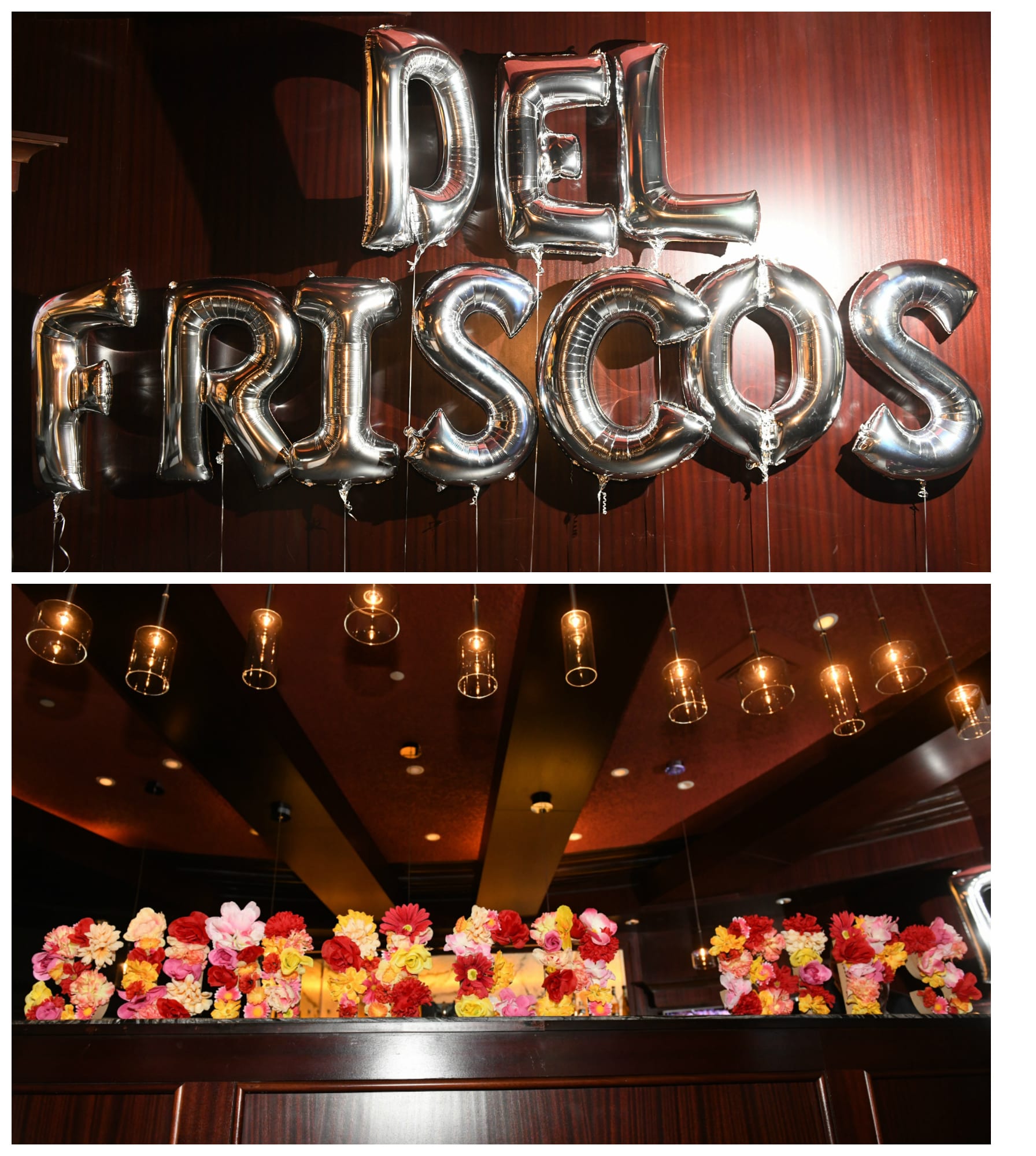 For anyone living in Houston, visiting Houston regularly or thinking about coming to our great city, then we have a restaurant stop for you. If you are steak lover then Del Frisco's is a great choice but if steaks aren't on your diet then they have many other options equally as good. Today we are talking Del Frisco's Double Eagle Steak House .located at the Galleria of Houston and about a fun Summer Sips event that I co-hosted with longtime Houston blogger Roz Pactor of My Red Glasses
Roz and Jessica Meyerson (Stevens PR Group, Houston) reached out to me a while back to have some fun hosting an evening event at Houston's Galleria Del Frisco to celebrate their 10 year anniversary and share the wonderful but subtle renovations that have been done over the last year or so. With both of our heads together, we created an invite list that certainly proved to deliver a very good time. A younger crowd had fun hanging out with several of us seasoned types where all enjoyed a few laughs. We celebrated friends, food and drinks and a newly remodeled venue. What a gorgeous place!! Happy 10 Year Anniversary Del Frisco!!
A highlight of my evening was meeting regional manager Arthur Mooradian. Since I don't eat in town regularly, I didn't know that Arthur is a beloved centerpiece of this establishment. He was very proud to share with us all the beautiful enhancements made over the last year.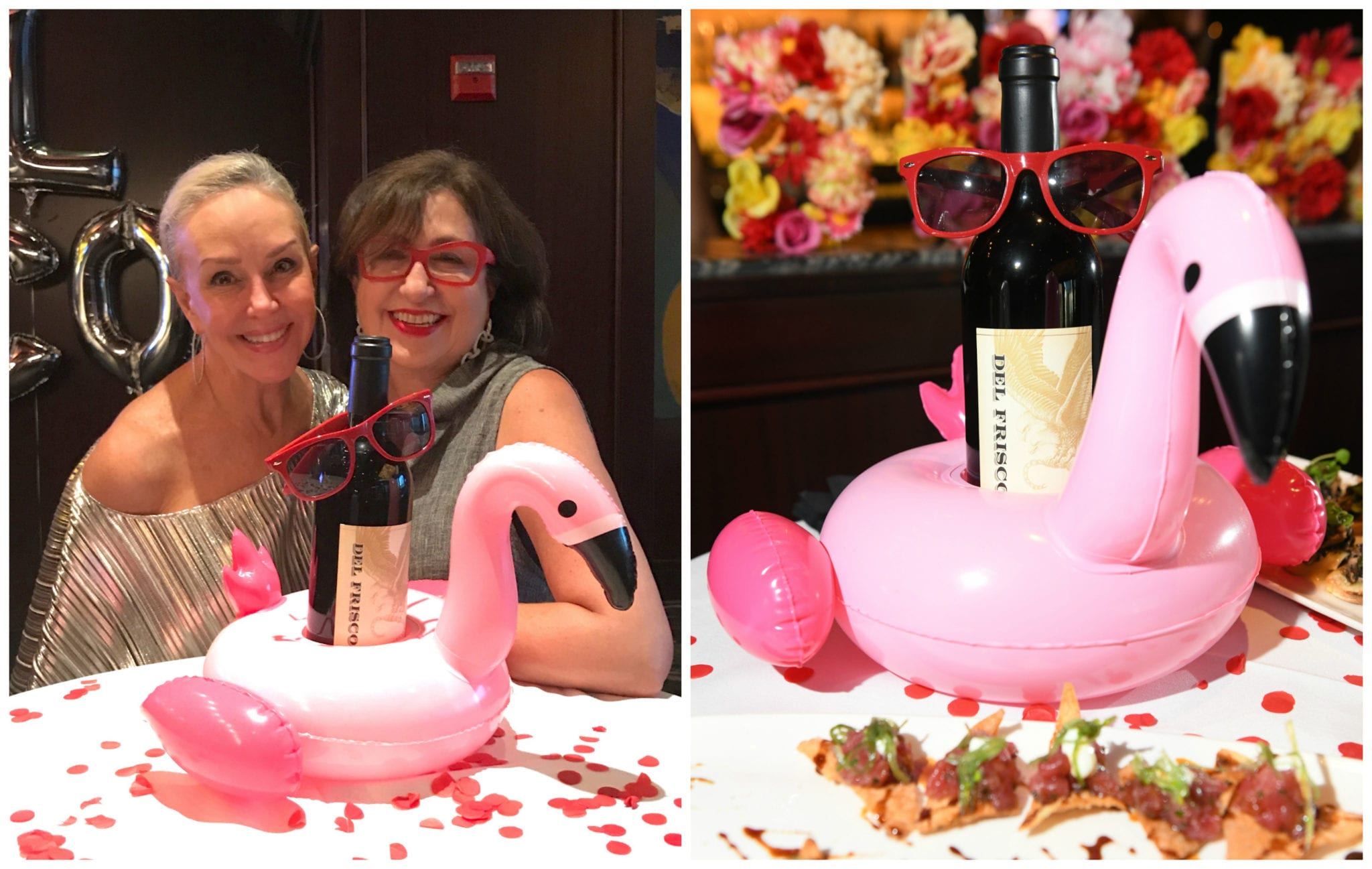 Pictured above: SheShe and Roz Pactor with a darling display of our logos….mine is the "flamingo" and of course, Roz is the "red glasses". How clever is this?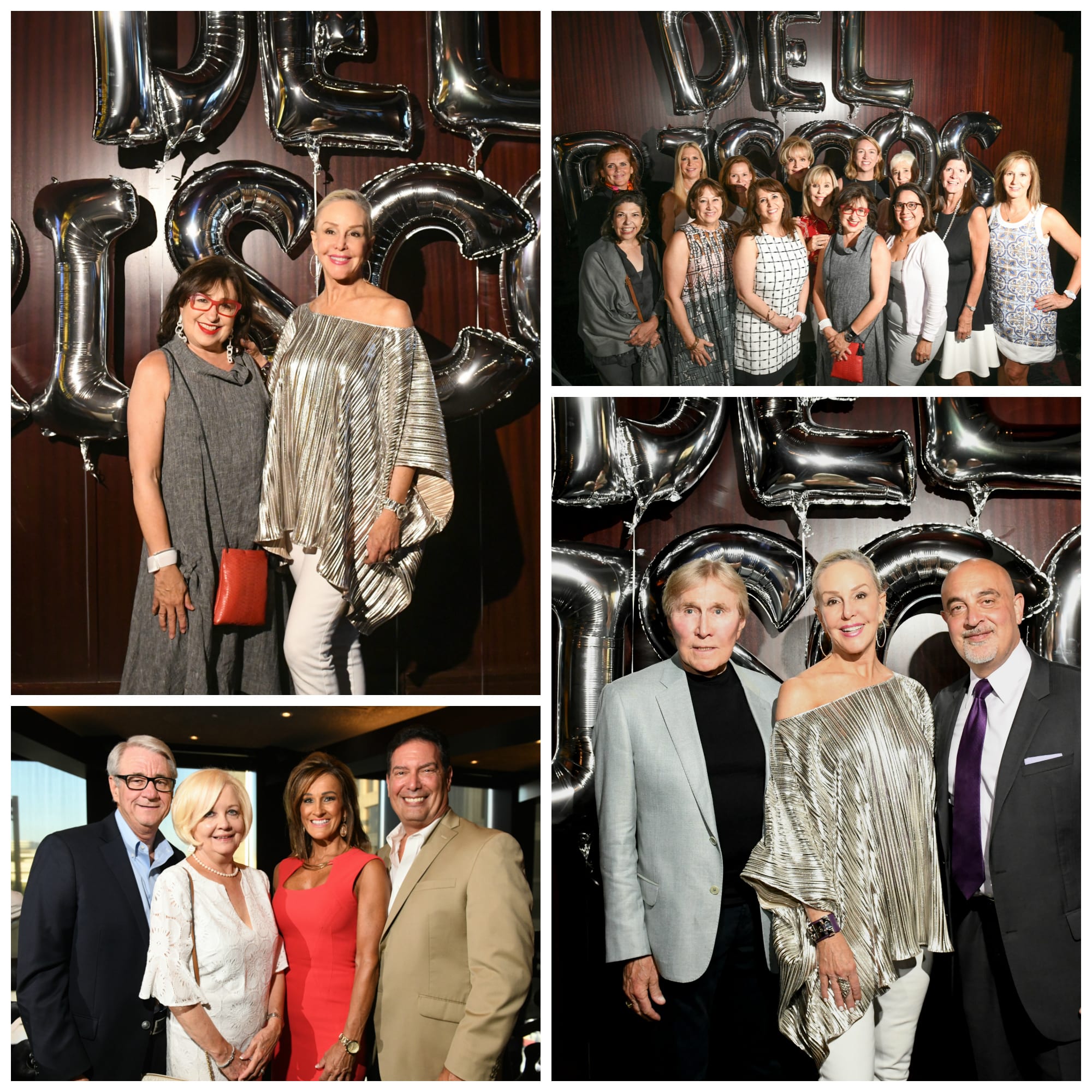 Above Photos: Sheree & Roz, The Sterling Group, Gary & Sharron Carter, Anne & Mike Nemer, Norman & Sheree Frede with Arthur Mooradian
Cocktails served:
The Signature VIP Martini: Svedka Clementine Vodka, Pineapple
Añejo Old Fashion: Don Julio Añejo, Amaro Montenegro, Monin Cinnamon, Cardamom, Orange Bitters
Sapphire Bramble: Bombay Sapphire, Domaine de Canton, Lemon, Blackberry, Basil, SP Limonata
Old Fashion Forty-Six: Maker's Mark 46, Earl Grey Tea Syrup, Earl Grey Bitters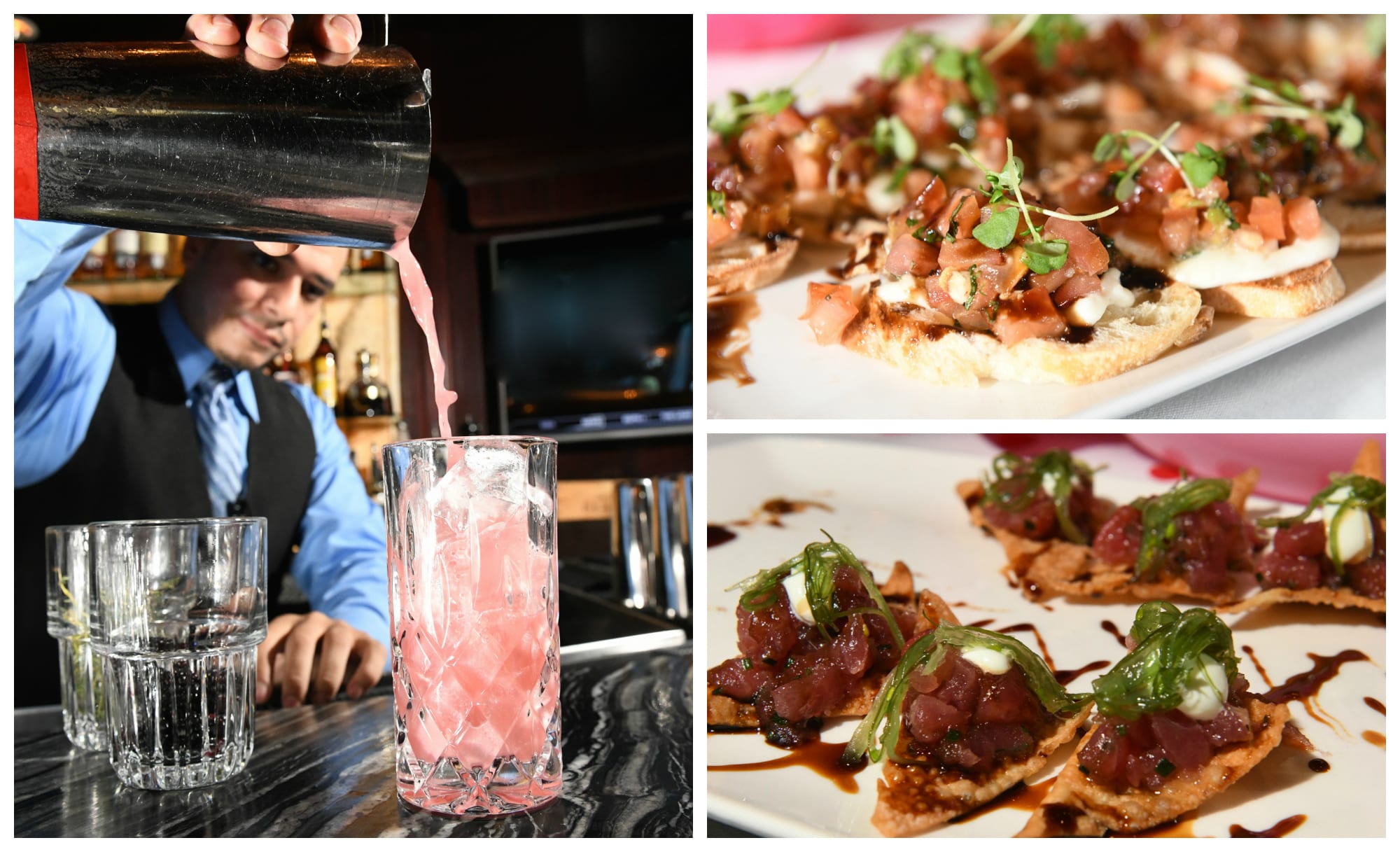 Above photo: Drink, Sapphire Bramble, Tuna Tartar, Tomato Bruschetta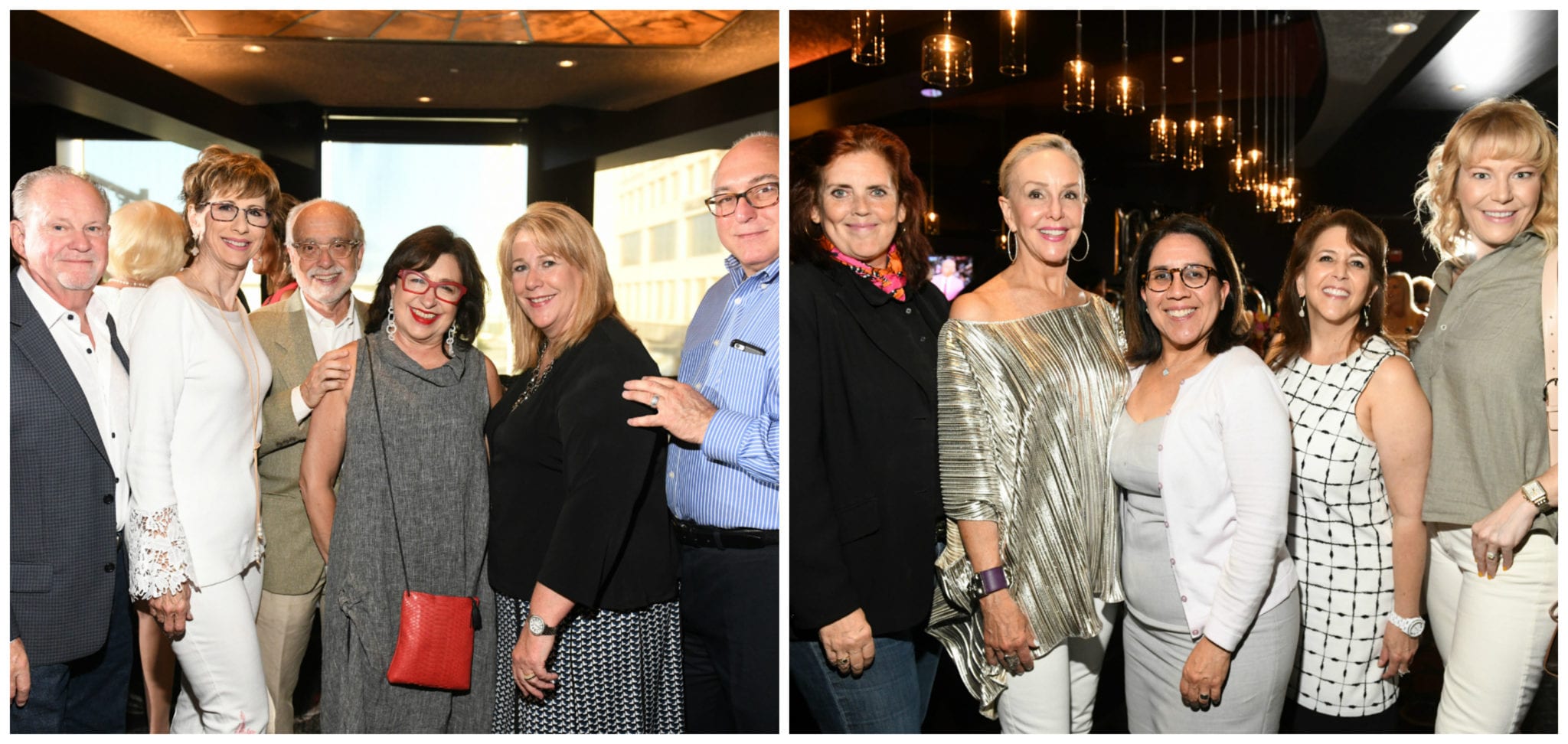 Above left photo: Carl & Linda Kuykendall, Alan & Roz Pactor & Stacey and Bob Swift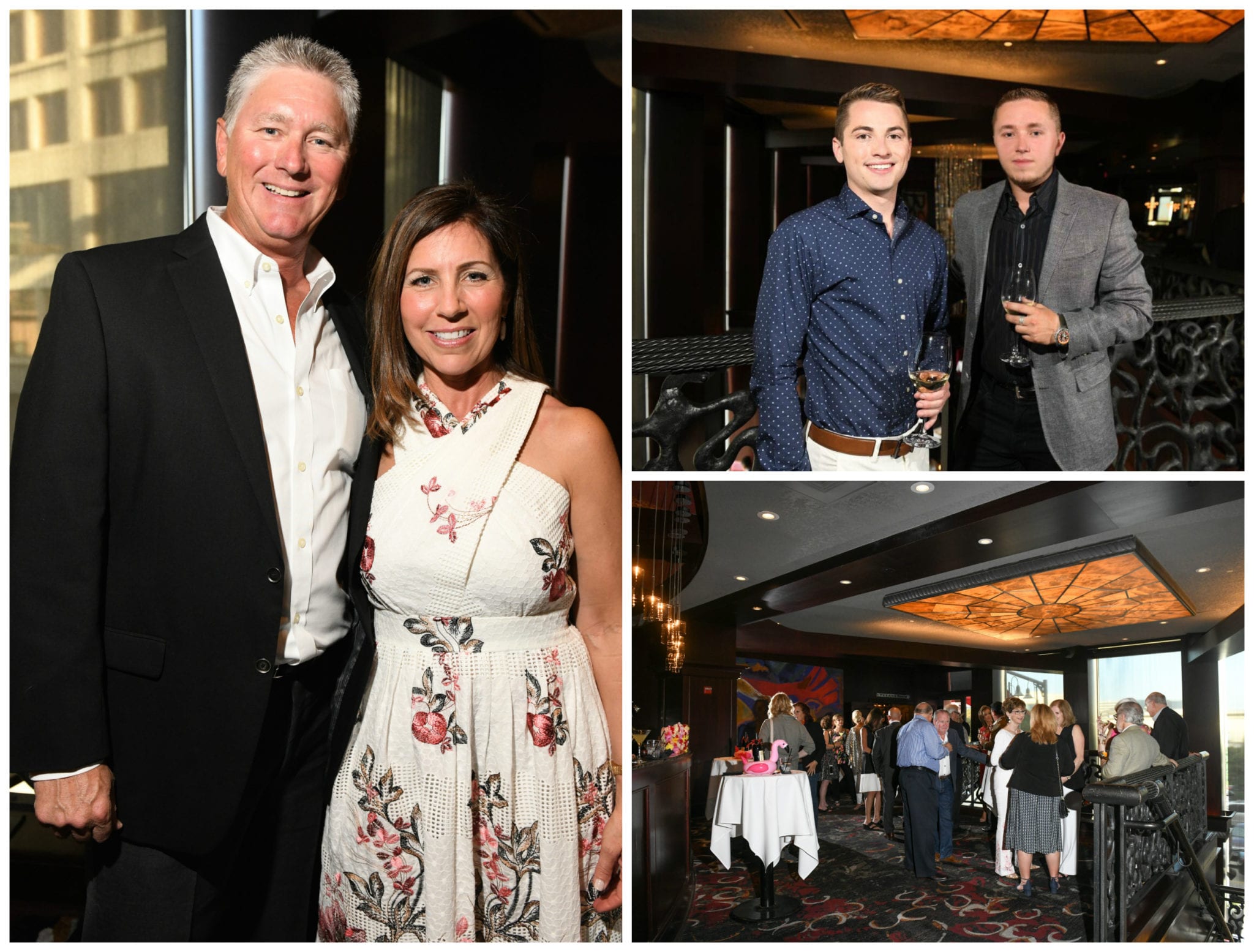 Above: Trey & Suzanne Bonner (left), Grant Bridges & Carson Bonner (right)
Some newly renovated things to notice:
The stunning crystal chandelier that cascades from the second floor down to the first floor dining room ( stunning )
New plush banquets and dining room chairs add pops of red color
All staircases and flooring were updated from the former green slate to a contemporary black and white marble which gives the space a more clean and sophisticated look overall
Custom framed mirrors and red velvet booth upholstery for level 2 booths
The bar tops were updated with marble and the face of the bar is now upholstered in Italian cowhide
Private dining rooms and wine cellar updated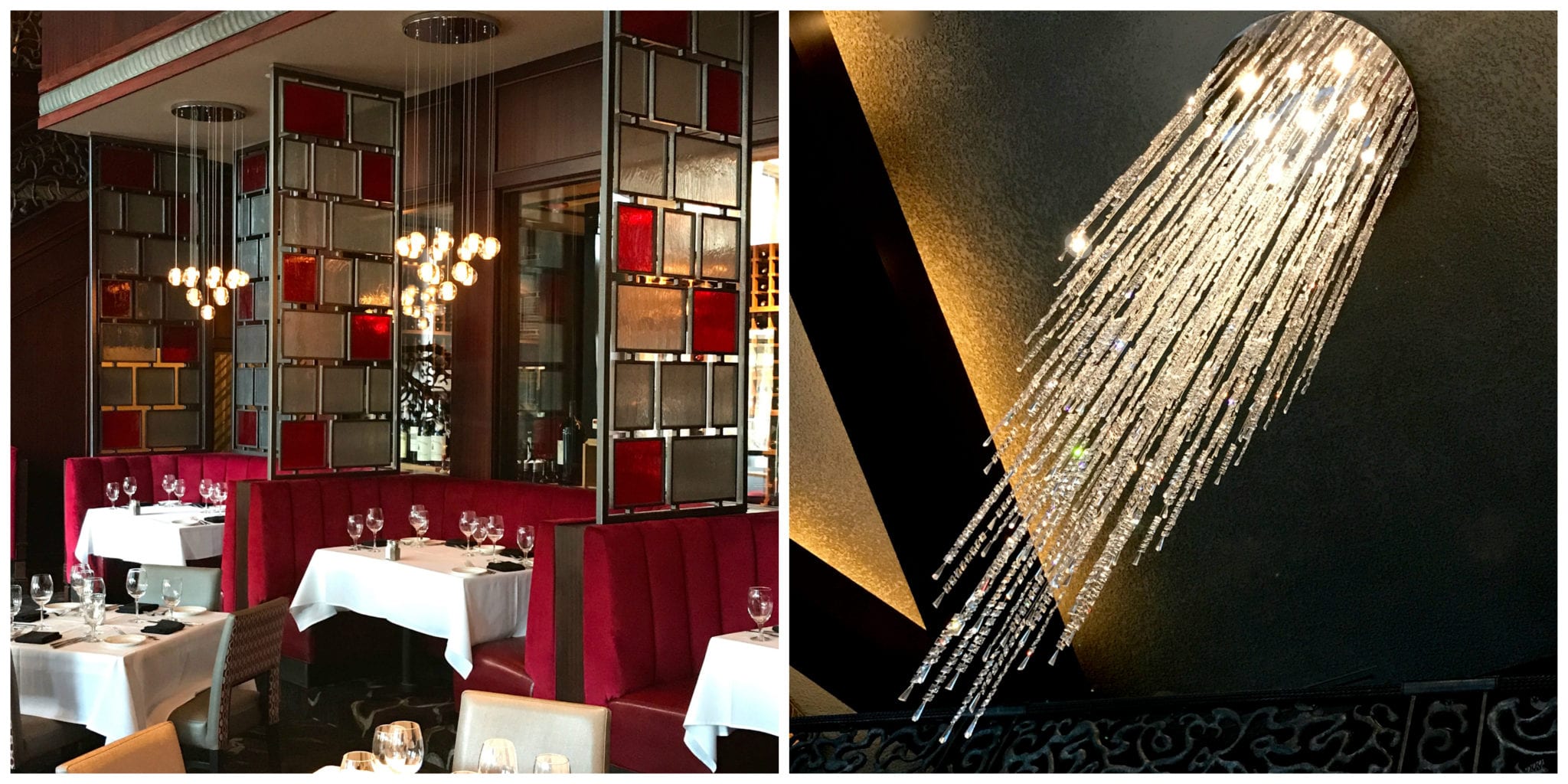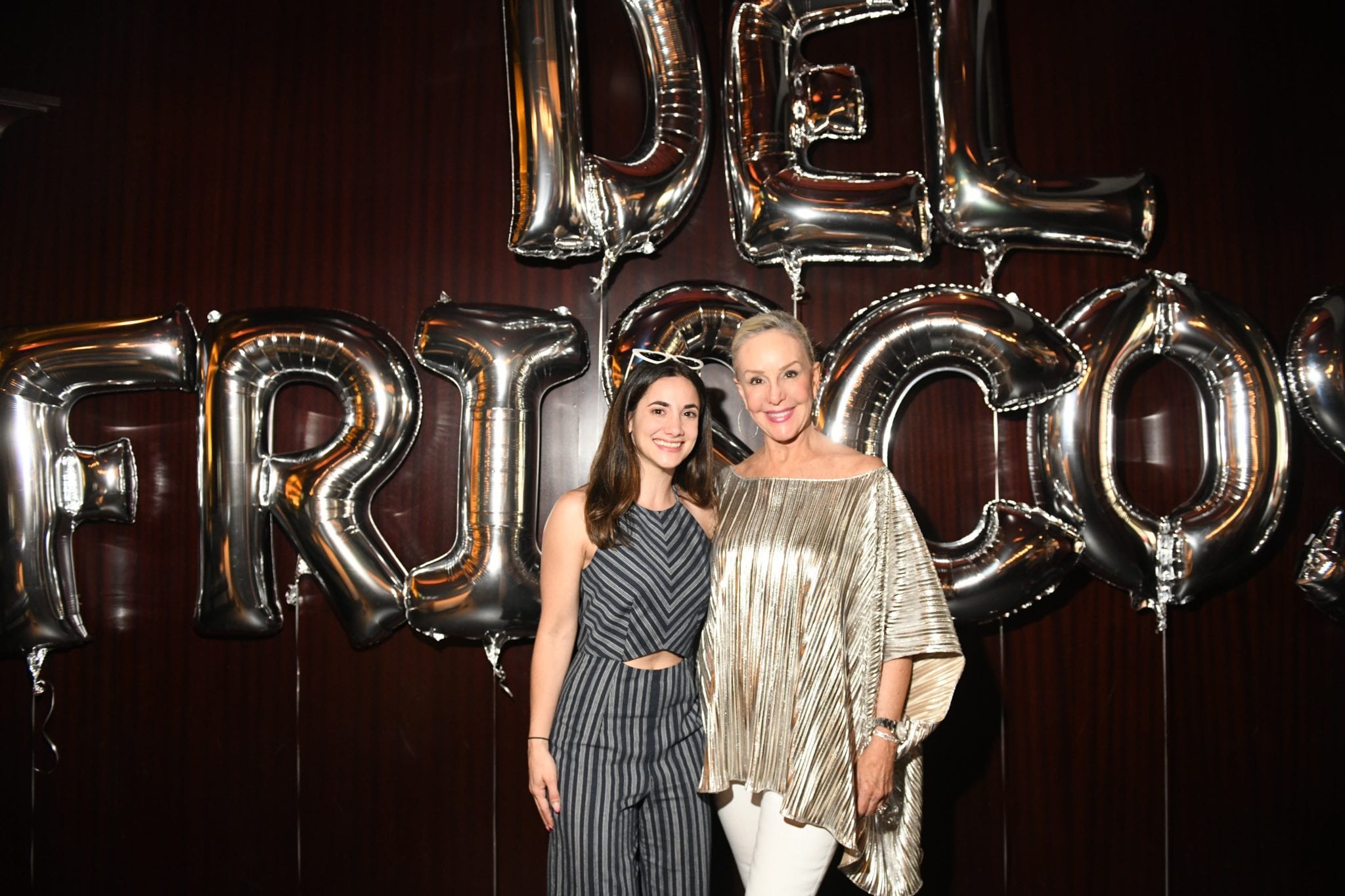 Pictured above: Jesica Meyerson & SheShe
Social photos courtesy of Daniel Ortiz photography
My Outfit Details
My top is by Cezar Galindo. Cezar is one of our very own Houston designers living in NY for over 20 years. He was having a trunk show at Houston boutique Sloan Hall recently and I was lucky enough to snag this beautiful top. I paired it with white jeans but it could certainly be styled for a dressier occasion.
SHESHE'S TIDBITS
We are now back at our place on Sanibel Island. Getting back my island groove for sure. You can follow all the fun on Instastories. I just started my workouts here at a gym and Wednesday I start YOGA. New goals…… Coming up for SheShe's Showcase, our favorite trending bucket bags and favorite denim shorts. Also, stay tuned for my collaboration with www.hhandr.com in Santa Fe, NM. You will not want to miss it!
Gala's, weddings, graduations, holidays or just everyday wear…..we have fashion suggestions for you, so stay tuned. Be sure to check out ShopSheShe tab at the top of the menu bar. Hover over and choose the category in the drop down. We try to keep it up to date with the latest and greatest for all budgets. Subscribe here and then you won't miss a post. Simply enter your email in the pop-up box when you come to this site or at the top of this page in the subscribe box.
WELCOME new readers. We are a fashion/travel/lifestyle blog. We talk about anything and everything, from fashion, travel, health issues to even an occasional recipe. If there is a topic that you are interested in, then let us know. We will do our best to bring that story to you. Have a great week sweet friends and thank you for following along. Without you, we could not continue on this crazy journey!
Share the post "Mix and Match Pajamas | Cool Nights by Soma Intimates"