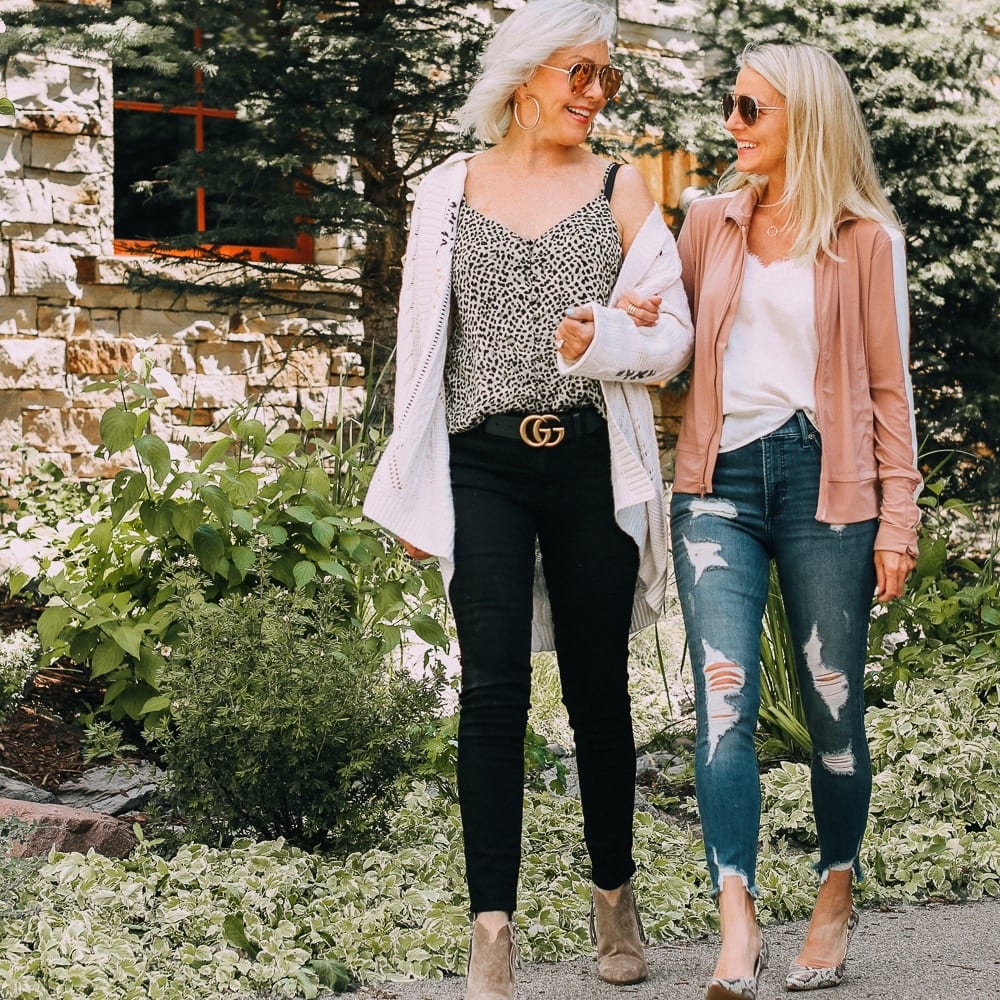 Hi Friends! So sorry to be MIA this week, but I took a trip to Florida and I had absolutely no time to be with you here. Later in the week, I will be sharing all of the highlights of my trip, but today I want to introduce you to someone special and share with you a benefit of blogging……. blogger friendships right at the top of the list.
Meet Erin Busbee of @busbeestyle. Erin not only has a successful blog but she has over 100k subscribers on her YouTube Show Busbeestyle. She is in her early 40's, married and has 2 elementary age children. She just recently moved from just outside of San Antonio, TX to Telluride, CO. which is only a little over an hour from where our river ranch is. They love the outdoor life that Telluride has to offer.
I met Erin about 3 years ago at a blogger conference and at first impression, knew that she was a very sweet person. Since then I have followed her on her Instagram and YouTube-loving her style and content. Last summer I drove up to Telluride where we had lunch and talked shop and then another visit just last week where I got the tour of her new home and then did these photos together.
Even though there is about 20 years difference in our ages, we still find so many common interests, especially the great outdoors and the world of blogging. She is always helpful to give me great tips about producing YouTube videos and more. If you love fashion and beauty, then head over to www.busbeestyle.com and @busbeestyle on YouTube and Instagram and subscribe to her page. I promise you will fall in love with Erin as I have done myself!
So, for those of you that wonder why I do what I do, then just know that I have formed friendships from ladies of all ages and race from all over the world and that is the most valued treasure of my blogging business.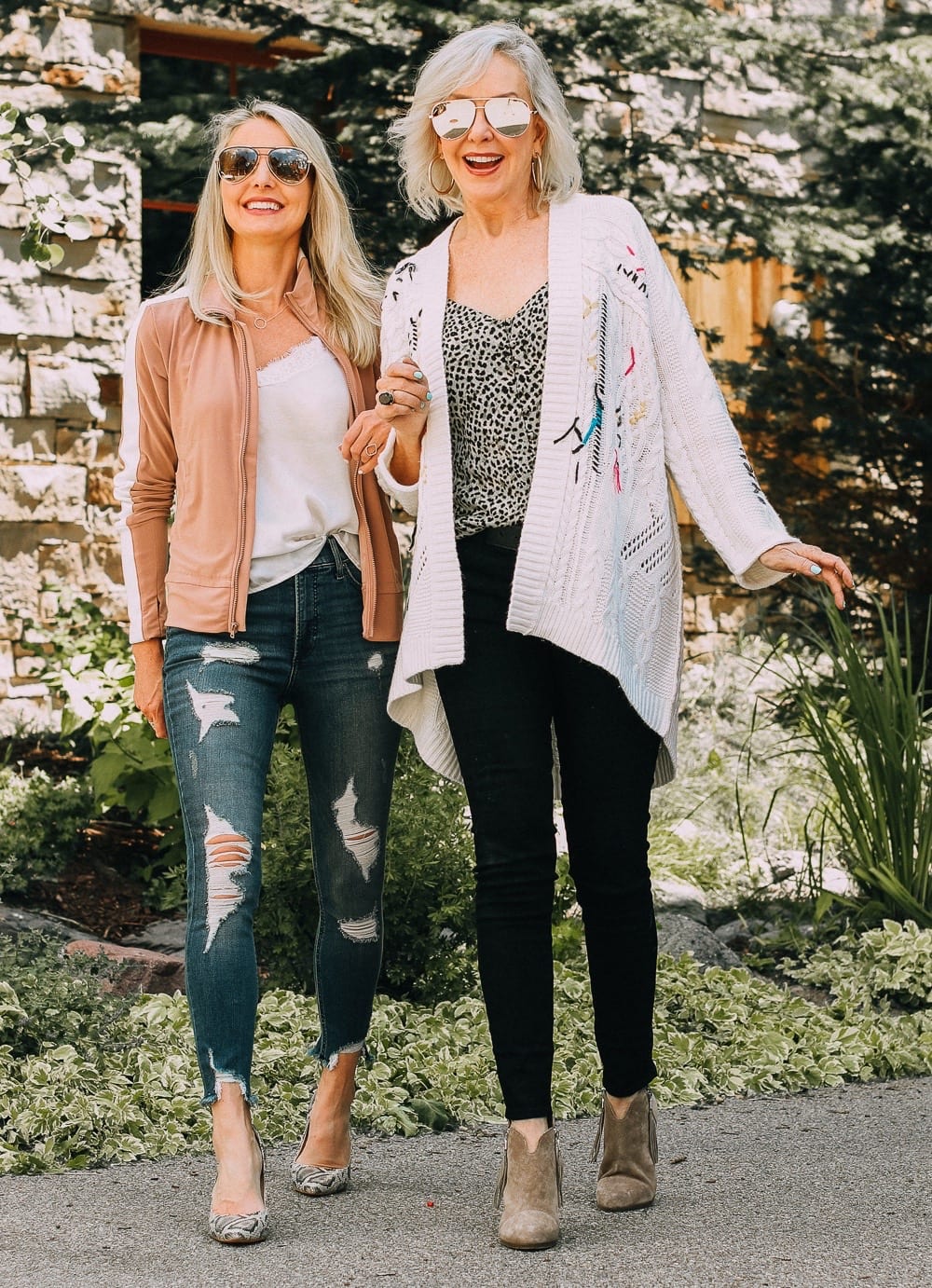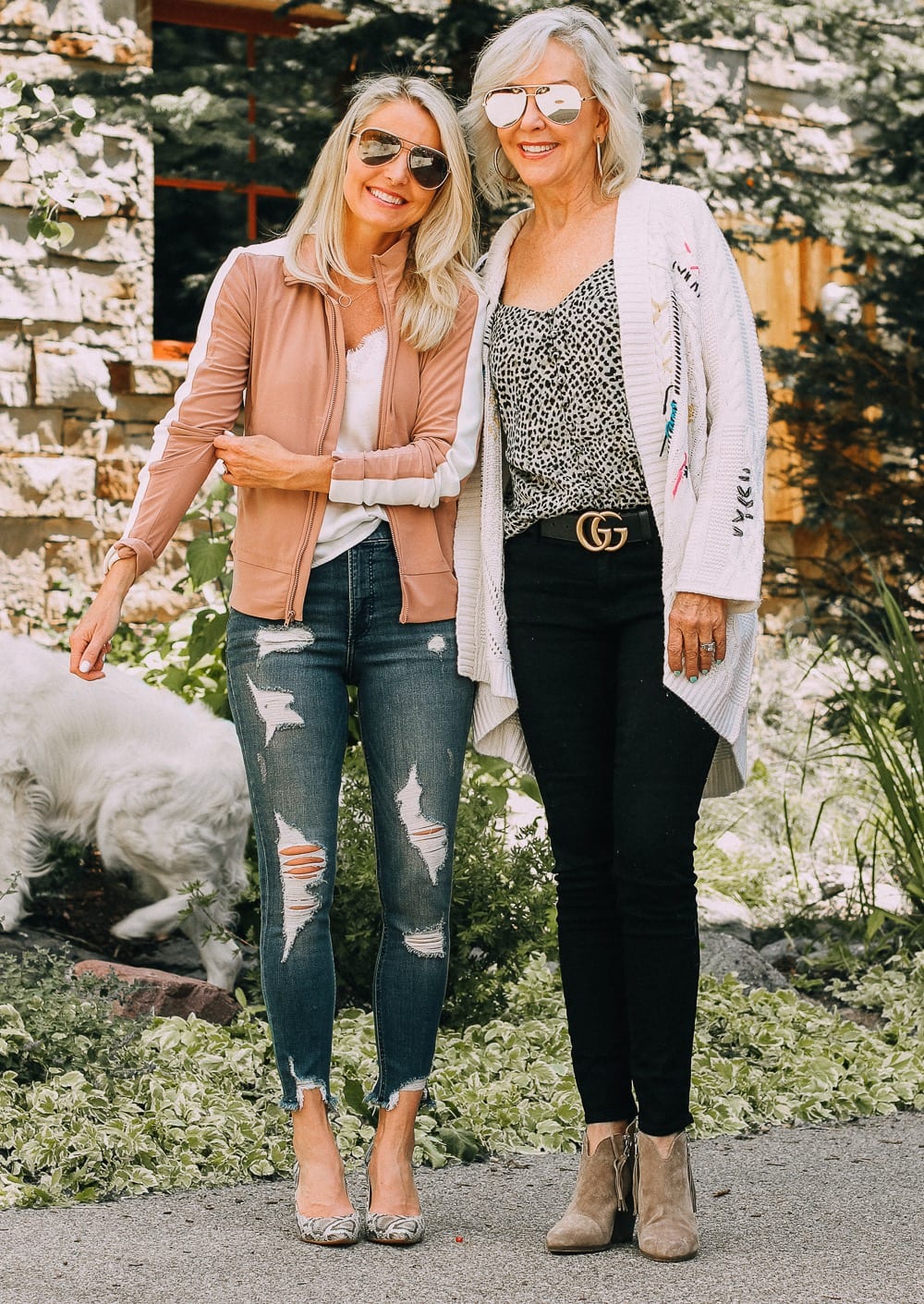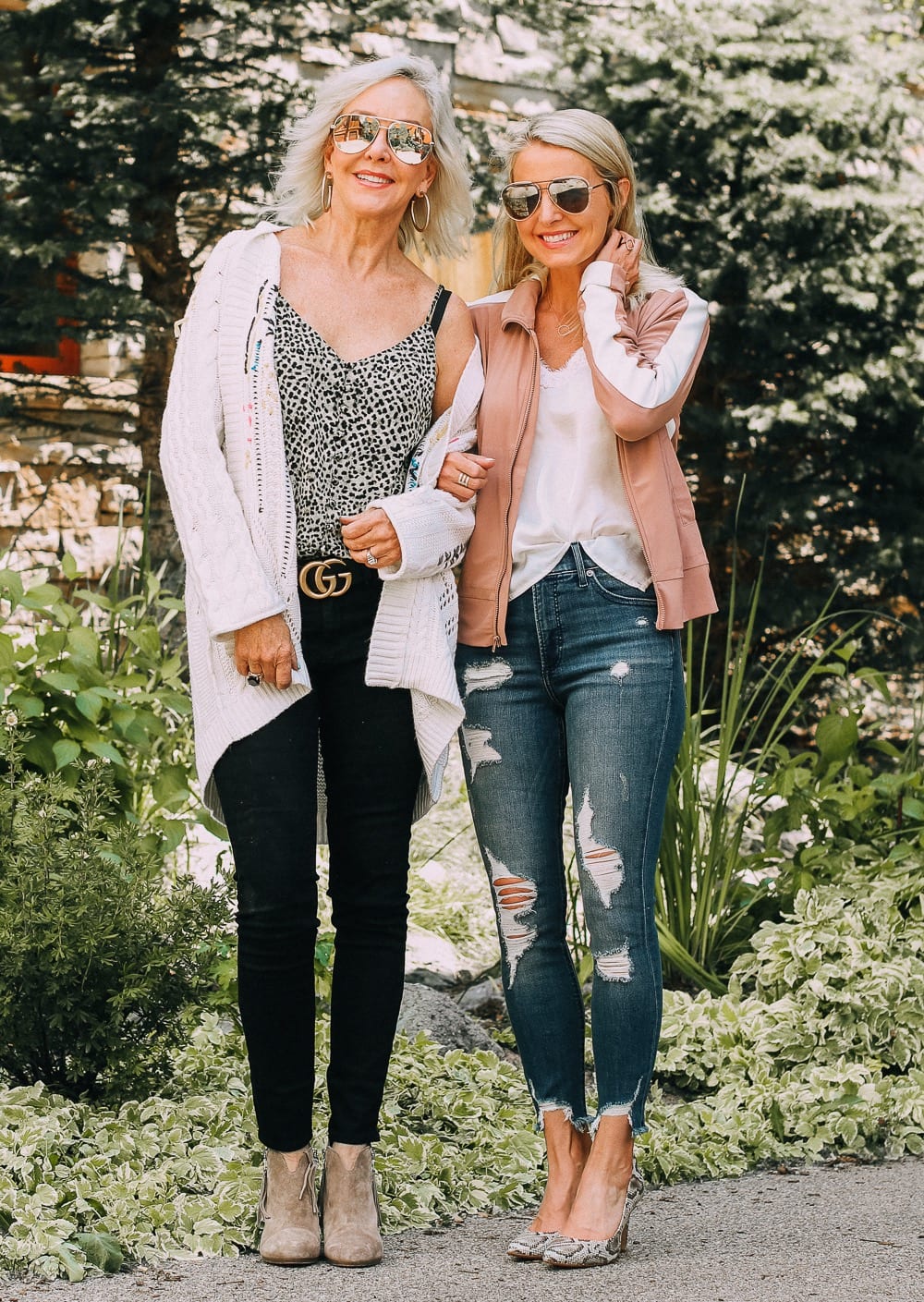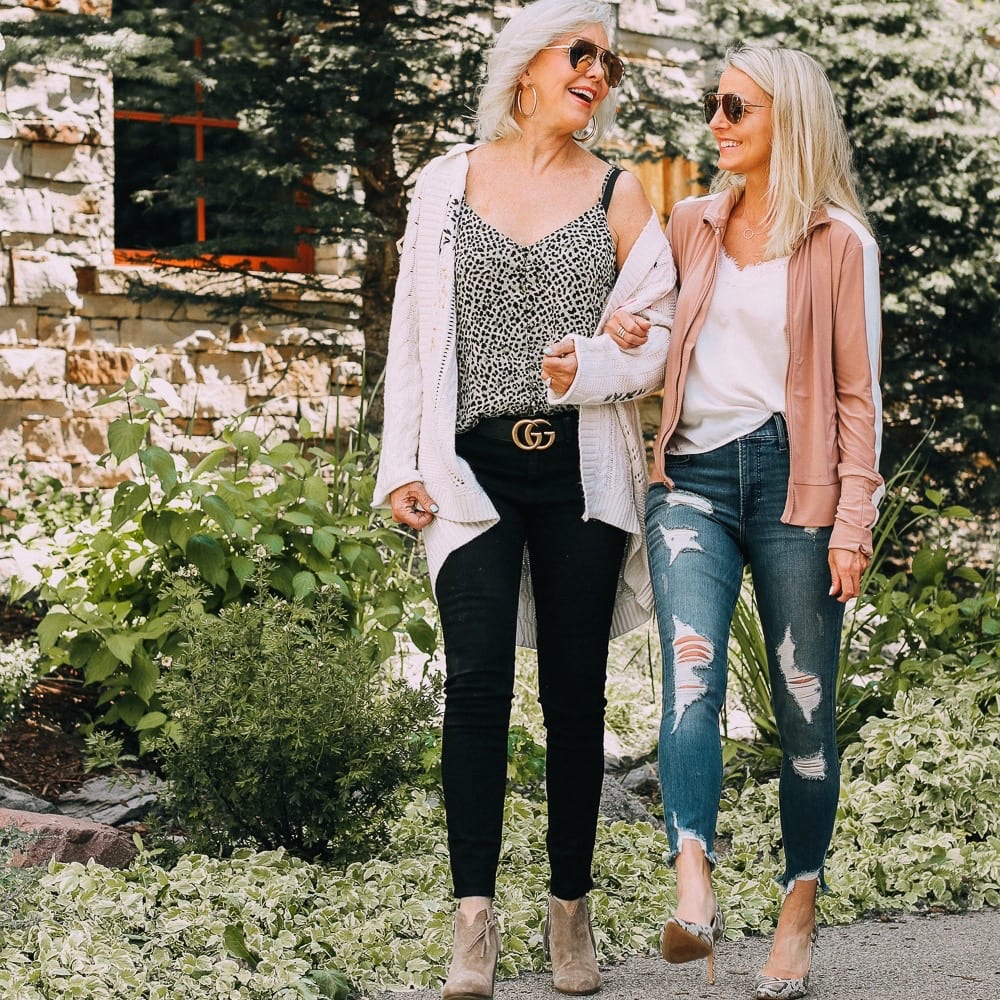 SHESHE'S OUTFIT
ERIN'S OUTFIT
SHESHE'S TIDBITS
Next up…..a brand review featuring jeans. Also, the versatile denim jacket. A must in every girl's closet.
Gala's, weddings, graduations, holidays or just everyday wear…..we have fashion suggestions for you, so stay tuned. Be sure to check out ShopSheShe tab at the top in the menu bar. Hover over and choose the category in the drop down. We try to keep it up to date with the latest and greatest for all budgets. Subscribe here and then you won't miss a post. Simply enter your email in the pop-up box when you come to this site or at the top of this page in the subscribe box.
WELCOME new readers. We are a fashion/travel/lifestyle blog. We talk about anything and everything, from fashion, travel, health issues to even an occasional recipe. If there is a topic that you are interested in, then let us know. We will do our best to bring that story to you. Have a great week sweet friends and thank you for following along. Without you, we could not continue on this crazy fun journey!