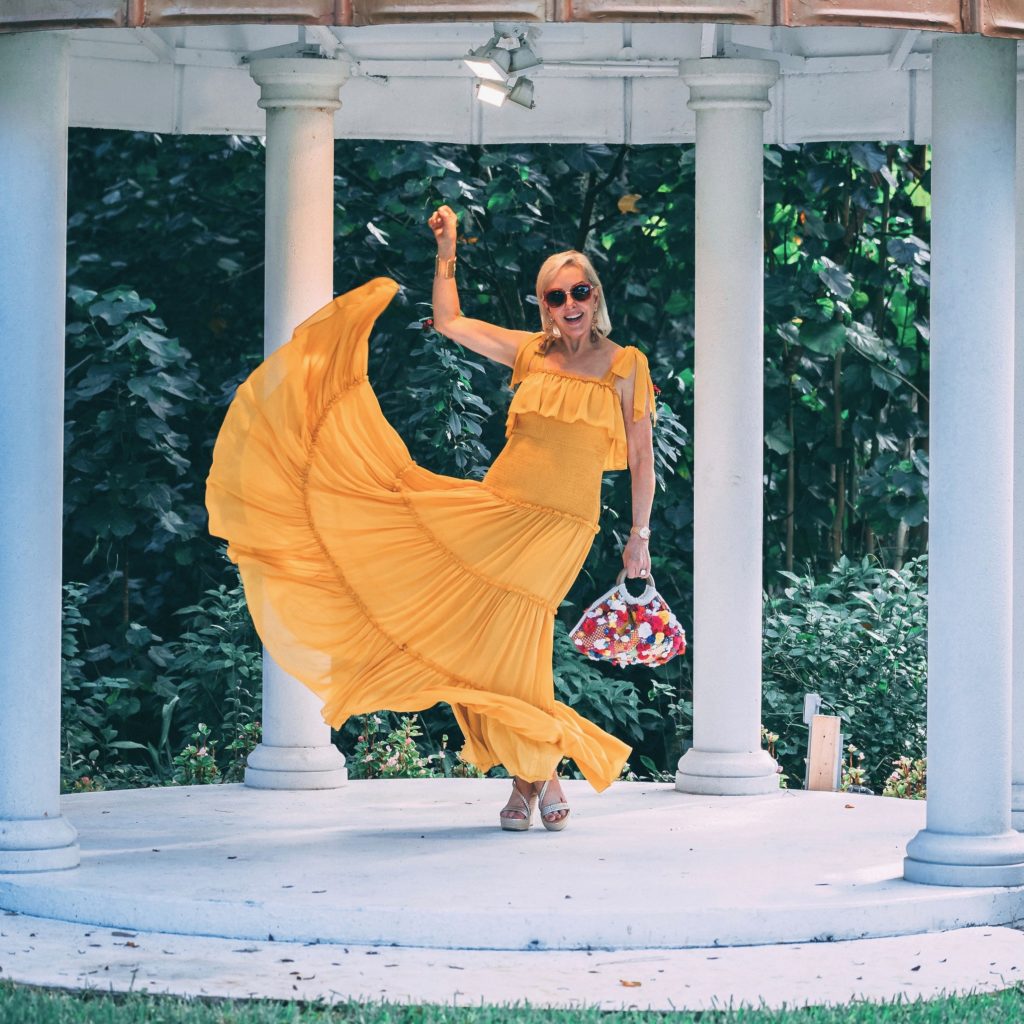 Earlier this month I had the pleasure and honor to attend Soma Intimates 15 Year Anniversary at the beautiful Napes Grande Resort. With 14 other influencers, we shopped, ate, drank just a little, laughed and learned! So stick around while I share some great facts about Soma Intimates and all of our escapades on this fab trip.
For almost 2 years I have been getting to know this brand by helping launch many of their innovative new bras and sleepwear. I would say that Soma is definitely a luxury brand but the price tag is within reach for most of us. I am always watching for their great sales and new product launches.
Because Norman and I have a home on Sanibel Island, I have been able to visit the Chico's campus on several occasions. (Soma falls under the Chico's corporate umbrella) Last year I was invited to Fort Meyers for the Chico's brand 35 year anniversary and boy oh boy was that a huge celebration too!!
DAY 1
We all arrived throughout the day and got settled into our beautiful room at the Napes Grande Resort & Spa in Naples, Florida. On my bed was a wonderful little welcome goodie bag full of fun things that included a gift card to shop at Soma boutique and a massage already booked for the next morning. We were off to a great start!!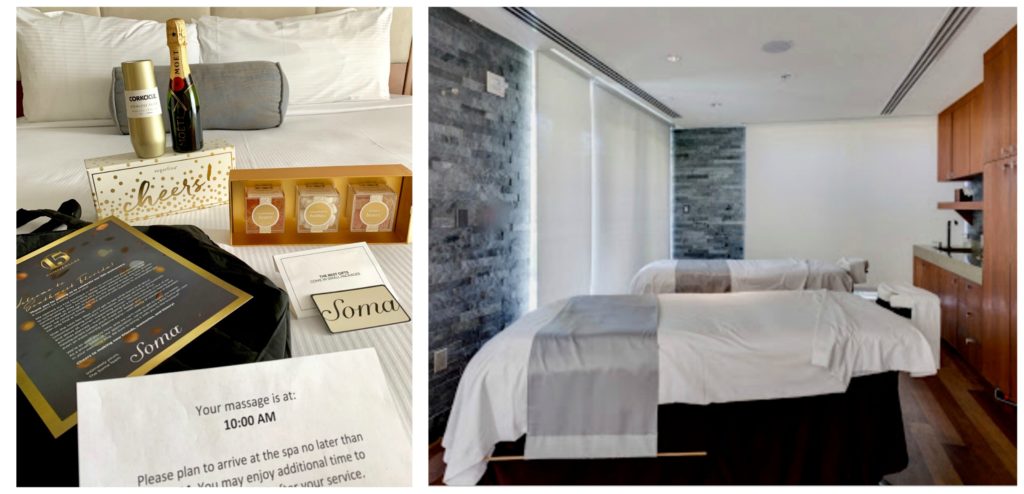 FIRST NIGHT COCKTAIL PARTY
I couldn't wait for our first gathering at the cocktail party located on the veranda that evening. I caught up with a few old influencer friends and started meeting and getting to know some other lovely ladies that were should I say young enough to be my daughters. We all wear bras and pajamas though! Ha Ha!!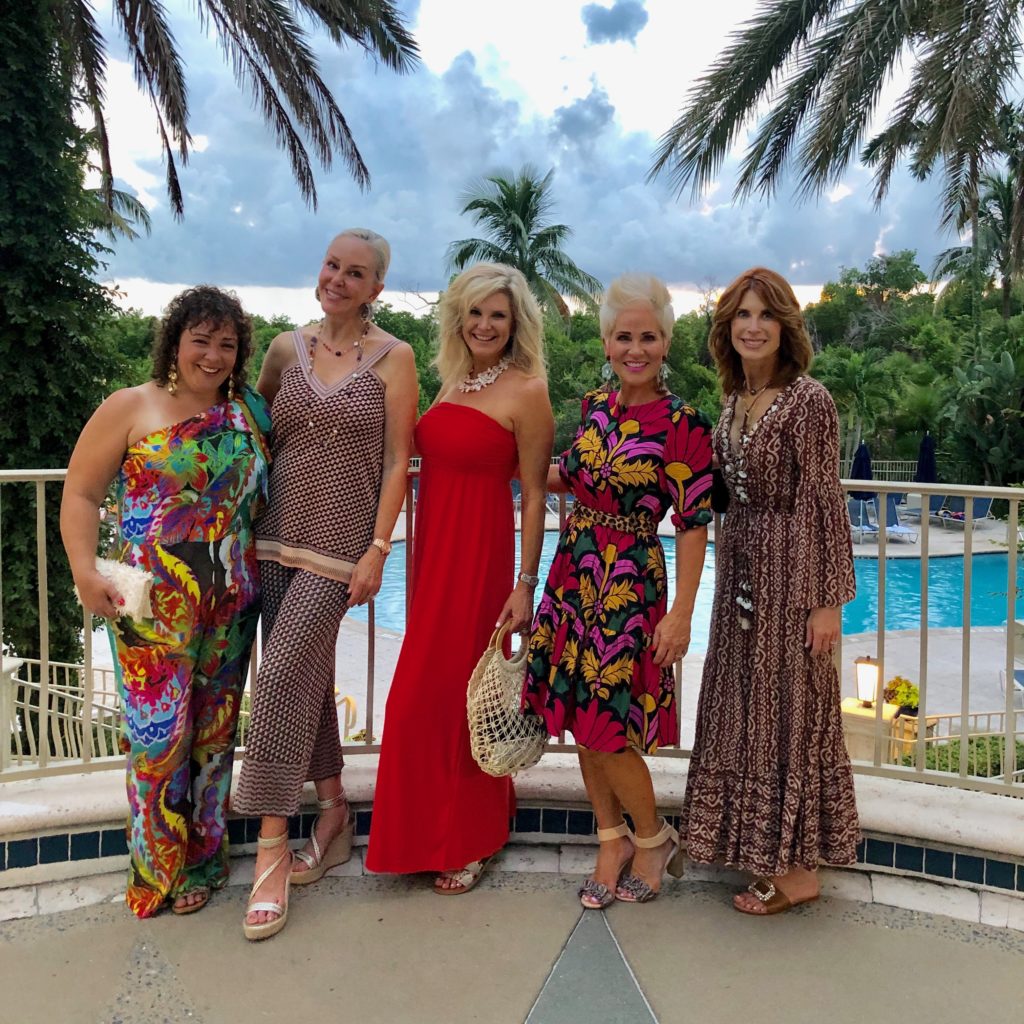 Upon the return to my room, there was another Soma bag on the bed. Pajamas…….. and so cute that they can be worn as streetwear and that is exactly what I will do soon is restyle them to wear out and about. Stay tuned for that look!
DAY 2
SPA | MASSAGE
A wonderful massage started out our day at the most beautiful Naples Grande Spa. We all felt to pampered and to top it off we had our own Soma robe in our locker that had our Instagram handle embroidered on the cuff of the robe. That was the most thoughtful idea.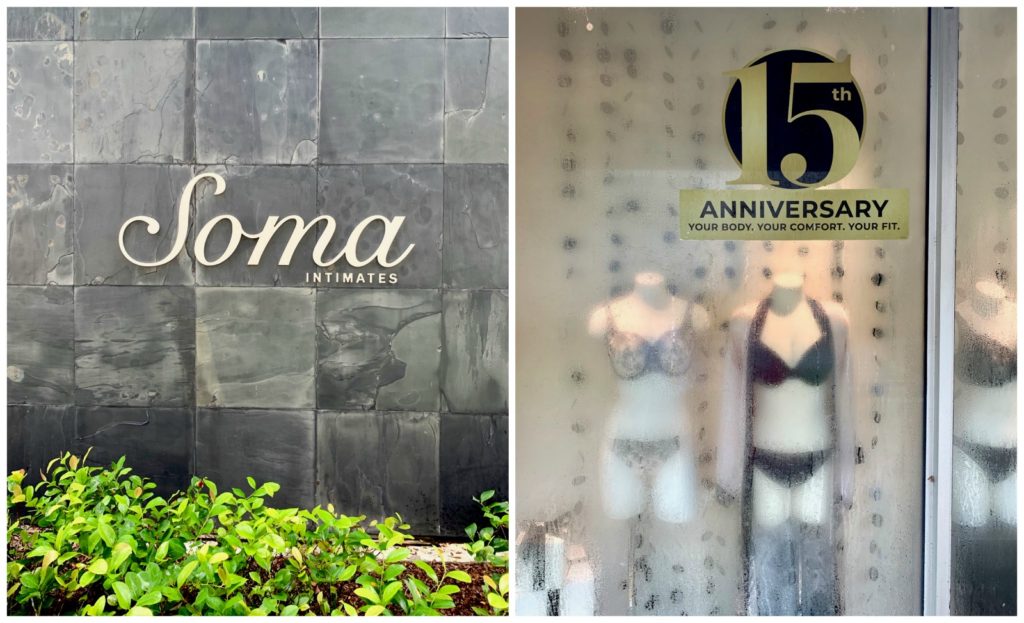 SHOPPING TRIP TO NAPLESW SOMA BOUTIQUE
After lunch, we all met up to load our own personal coach to go shopping at Naples Soma Boutique. The sales staff was ready to meet our every need. Some of the girls got their first-ever professional bra fit. If you have not done so then you must head-on over to your local Soma store and get fitted. It is not embarrassing or invasive at all. You will be glad you did!! Most women are walking around wearing the wrong size bra and it is liberating to get it right!
It was so fun to learn about some of the other bra styles that the other influencers like, so I used my gift card trying out a couple of new styles and more pajamas. I can't wait to wear my new bralette and I am totally obsessed with Soma PJ's!!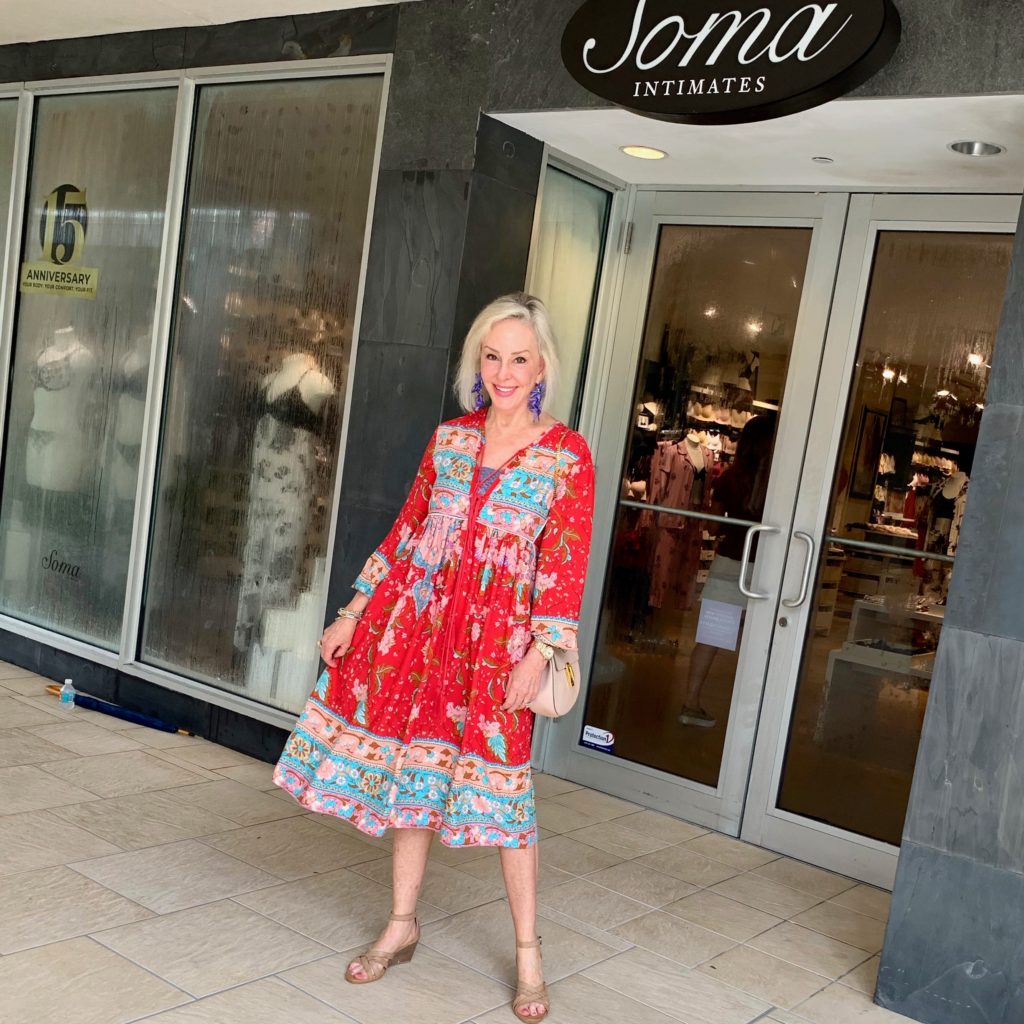 SHOP MY LOOK (above)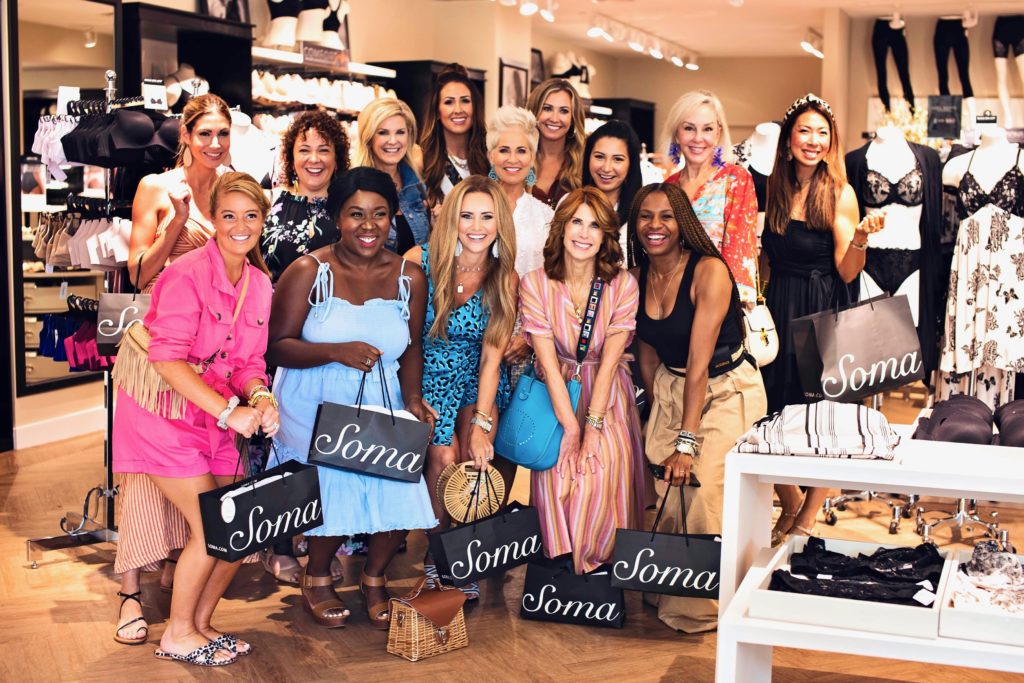 DINNER AT SHANGRI-LA IN BONITA SPRINGS
We had just a little time to change into our south Florida cocktail attire for our fancy dinner at Shangri-La Springs. We stepped off our coach into the most beautiful old south Florida venue. The grouds were a paradise for influencer photo ops and that is just what we did. From the walkways, cabanas, huge banyan trees to the gorgeous table decor there was so much eye candy. Our phones lost all of their charges after all of the photos taken there. Do be sure to check out this historical hotel out as it would be so special for so many different special occasions.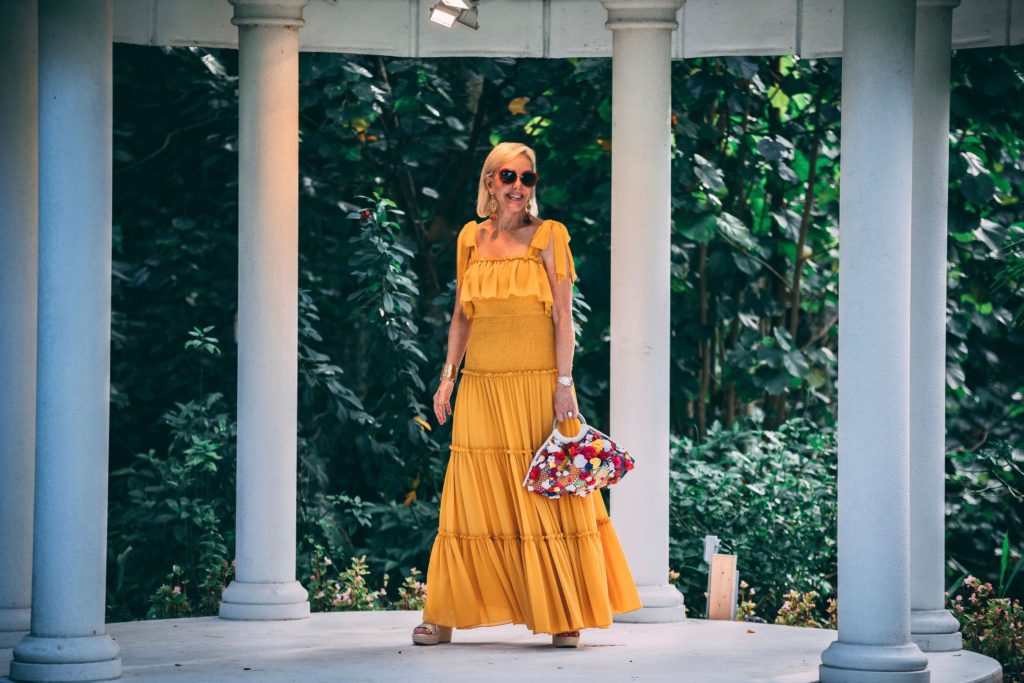 MY DRESS
My dress was purchased in Houston at the Chloe Dao Boutique in Rice Village. They had a major summer sale so when I saw this dress I knew that it would be perfect for this special event with Soma. By the way, Chole Dao won season 2 of Profect Runway. We cannot link the exact dress but linked aq few similar. My handbag is by Laro and is currently on sale.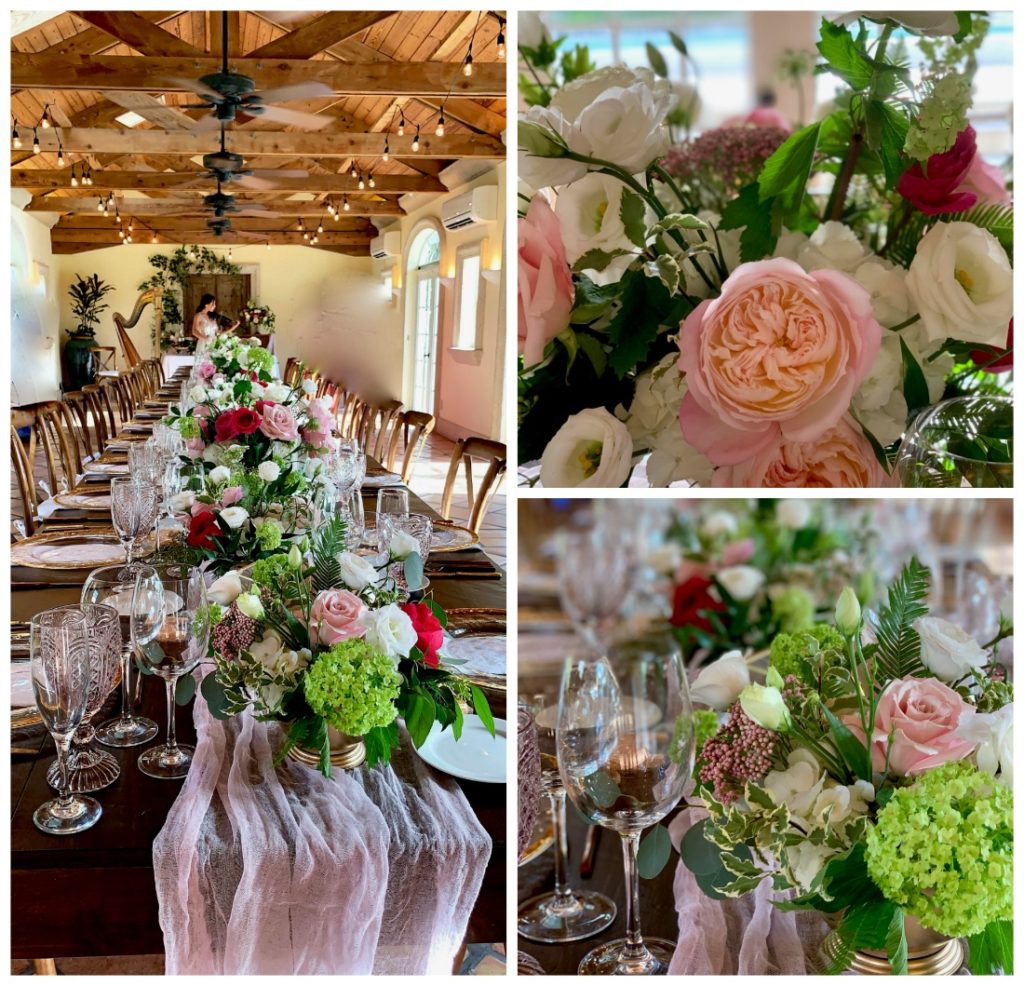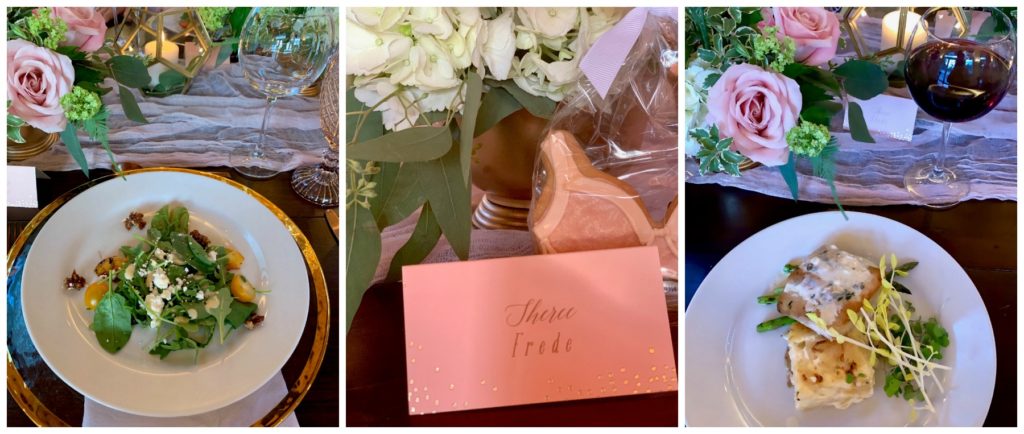 The influencers were not the only ones having fun…..we had the privilege of sharing the celebration with many of Soma's top executives from all departments of the company. (pictured below)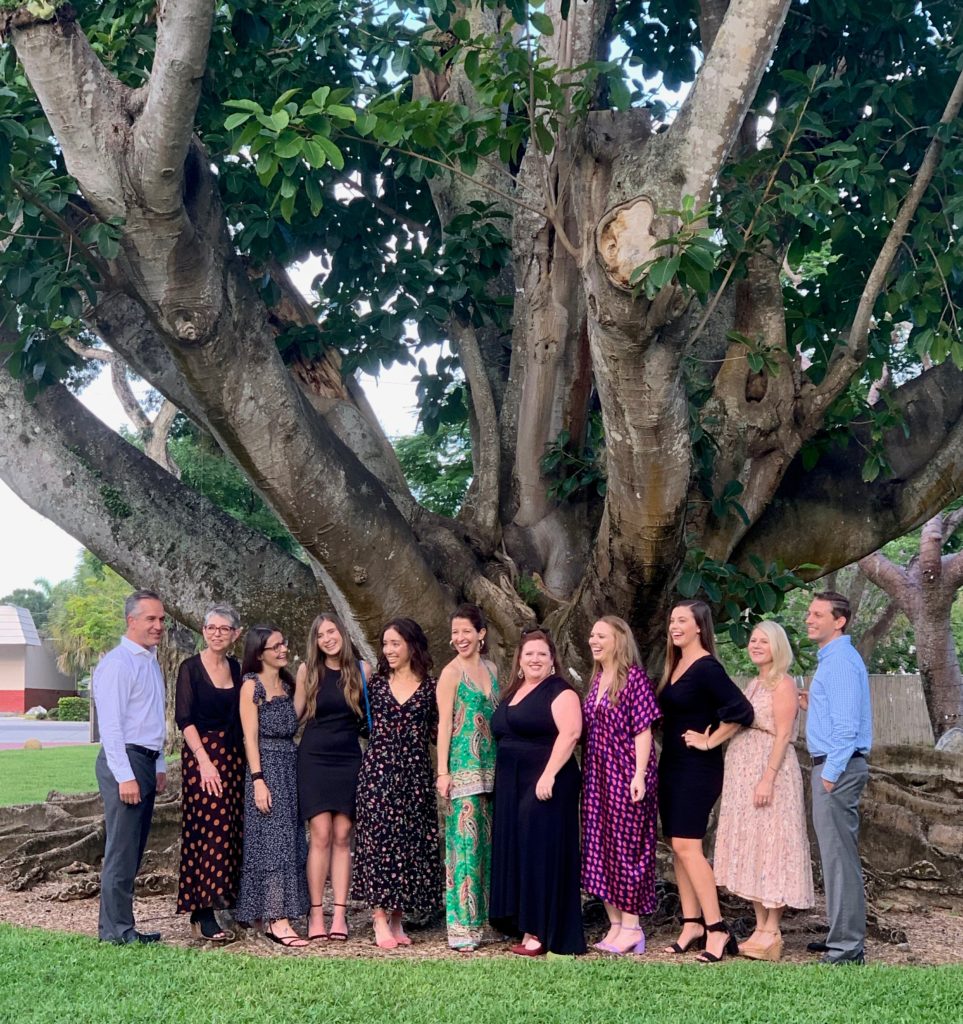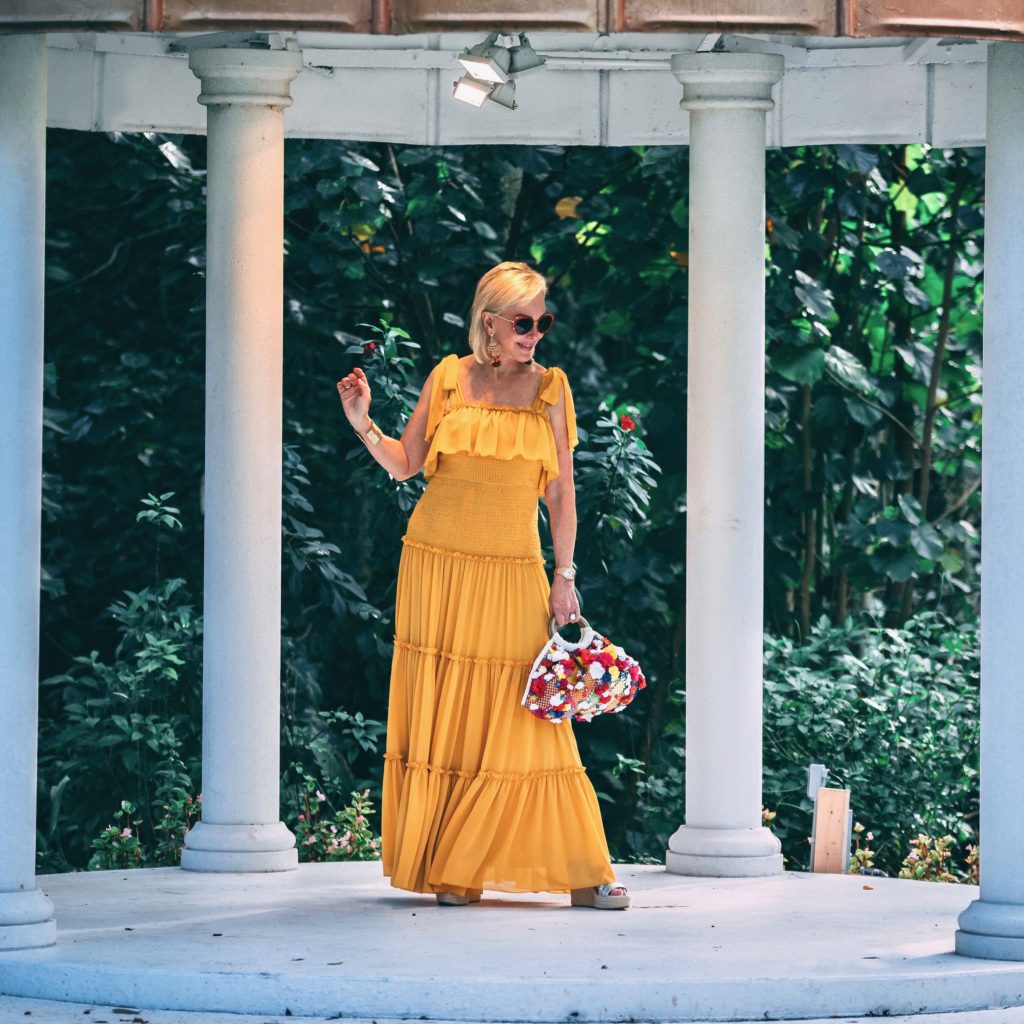 When the party was over, there was more to come….. another Soma bag on my bed when I returned to my room. These floral beauties would be our attire for our pajama party the last night. The other jammies on the left below is the set I will style soon street style.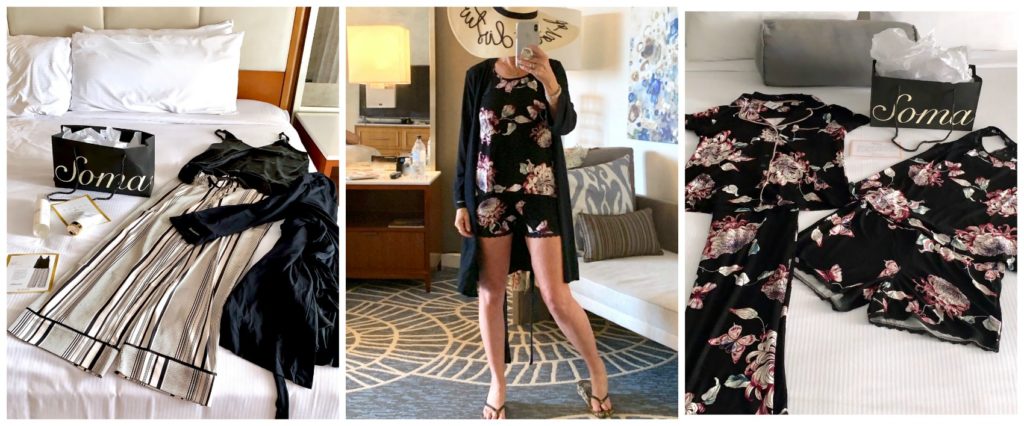 DAY 3
SOMA HEADQUARTERS
Up and out early for a trip to Fort Meyers where we spent the day at Soma headquarters looking at their upcoming holiday collection while learning so many cool things that they are working on. They are a company that is steadily growing to meet every woman's need no matter what size they are. Did you know that their sizing starts at a 32 A and goes to a 44 G? I think that I got that right? They can fit about 90% of the women in the US.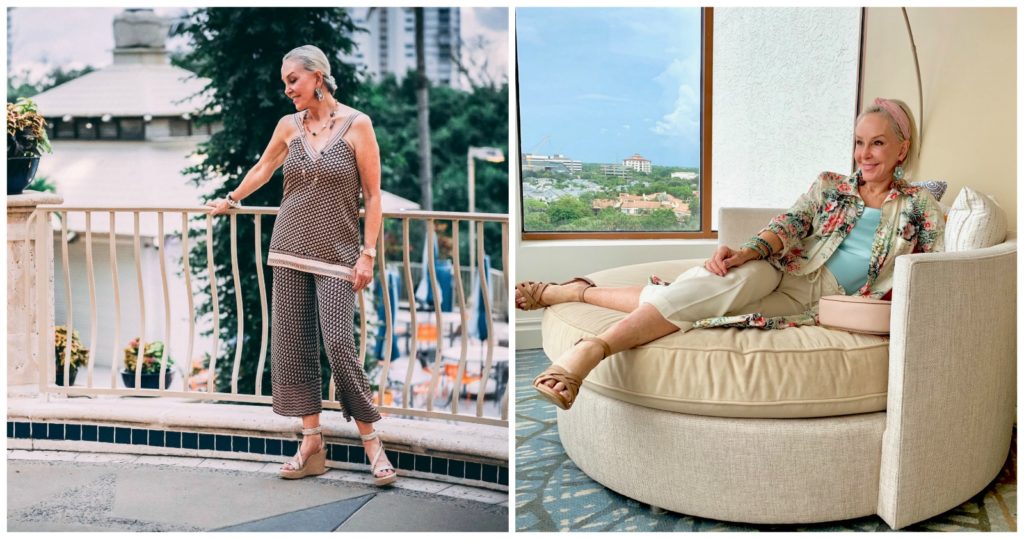 HOLIDAY COLLECTION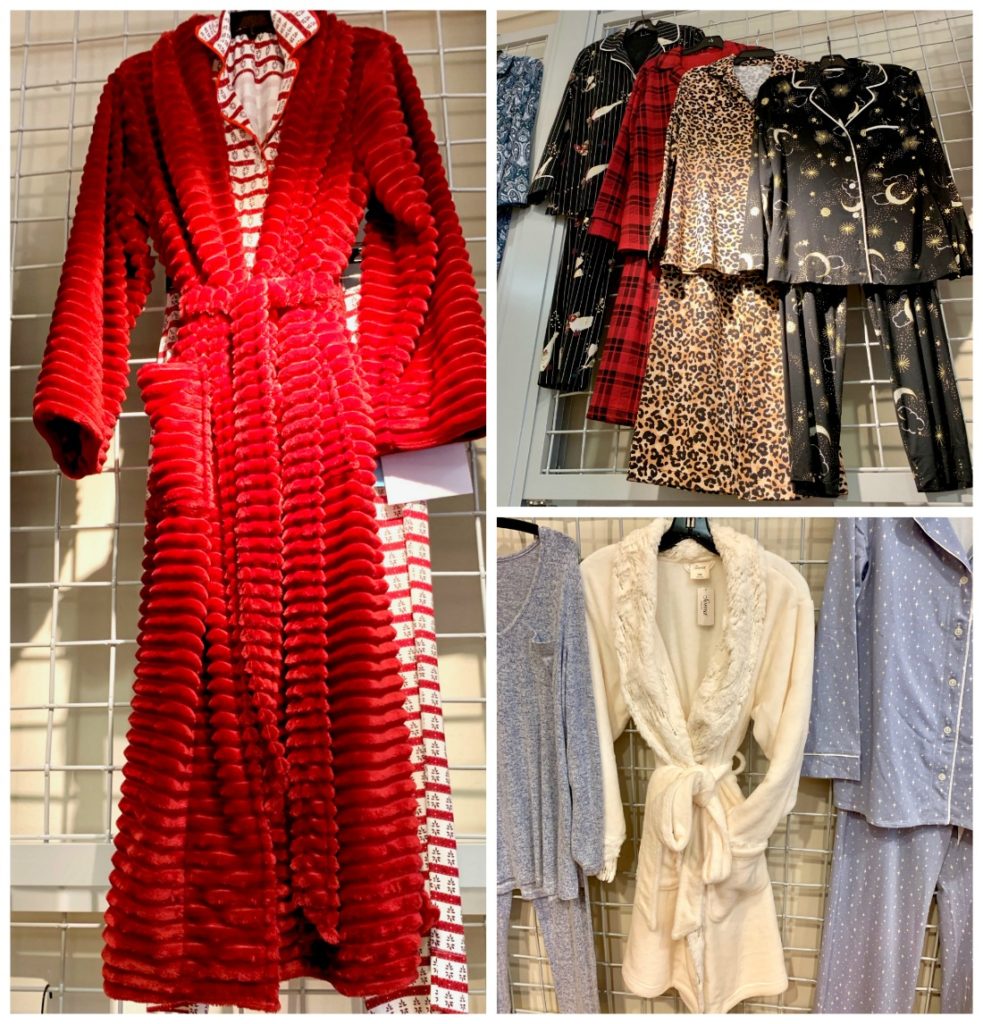 THE PAJAMA PARTY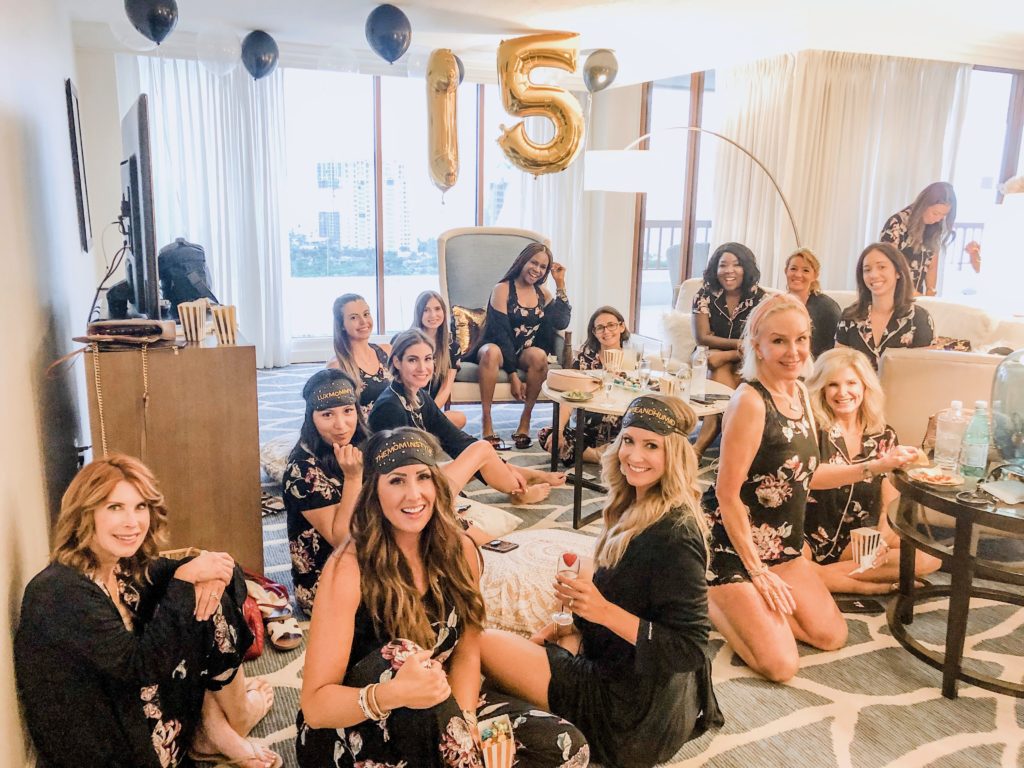 On this final night what better way to celebrate Soma's 15 year anniversary than to have a PAJAMA PARTY. In a suite on the 16th floor, we ate chips and dips, assorted popcorn and every kind of sweet you could imagine. I definitely got sugar fix! Making our very own sleep mask with the girls was so much fun! After 3 days with these babes, I definitely felt like I had made a lot of new friends including getting to know my Soma marketing team better.
CHEERS TO ANOTHER 15 YEARS CONGRATULATIONS SOMA!!
THE SALE OF ALL SALES- TODAY ONLY
Ok sistas…..this is the sale of all sales! Go to Soma.com and get your very own bra for only $15. This deal is for today only August 25th NOW until 11:59 PM Eastern Time. (limited to one bra per customer) Use Coupon code: 38010 Some third-party brands such as Wacoal, Chantelle, Curvy Couture, and others are excluded from the promotion. You can get Free Shipping if you spend $50. There are so many other items to choose from. Check out the boutique below for our favorite bra's, pajamas and leisurewear.

It has straps to wear as a traditional bra or criss-cross in the back for those cut-in dresses. If you have pink undertones then the color Adobe Rose would be great for you otherwise Soft Tan, Black, Java Brown or Sunkissed.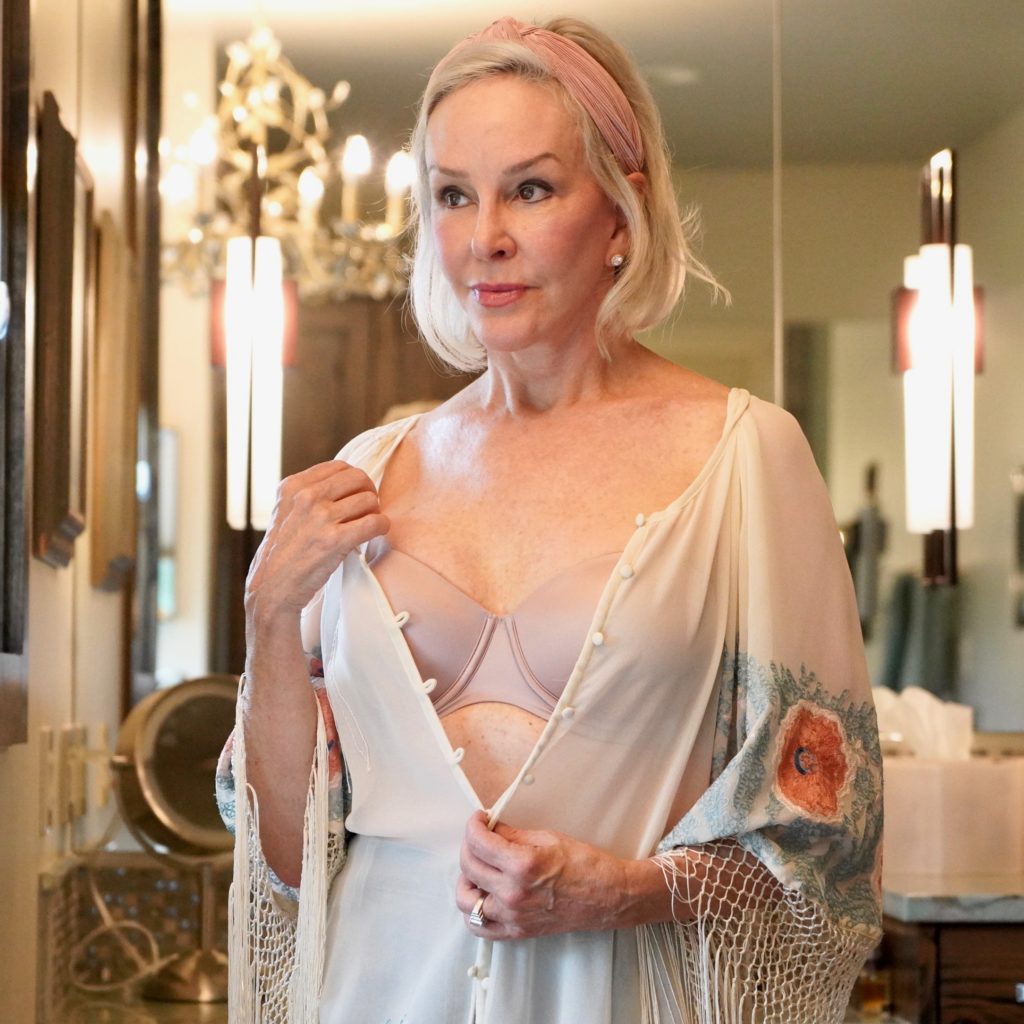 THAT'S A WRAP!!

SHESHE'S TIDBITS
We are back in Colorado and enjoying the lower temps and crisp mornings! Lots of projects coming up so be sure to stay tuned!!
Gala's, weddings, graduations, holidays or just everyday wear…..we have fashion suggestions for you, so stay tuned. Be sure to check out ShopSheShe tab at the top in the menu bar. Hover over and choose the category in the dropdown. We try to keep it up to date with the latest and greatest for all budgets. Subscribe here and then you won't miss a post. Simply enter your email in the pop-up box or below.
WELCOME new readers. We are a fashion/travel/lifestyle blog. We talk about anything and everything, from fashion, travel, health issues to even an occasional recipe. Let us know if there is a topic that interests you. We will do our best to bring that story to you. Have a great week sweet friends and thank you for following along. Without you, we could not continue on this crazy fun journey.