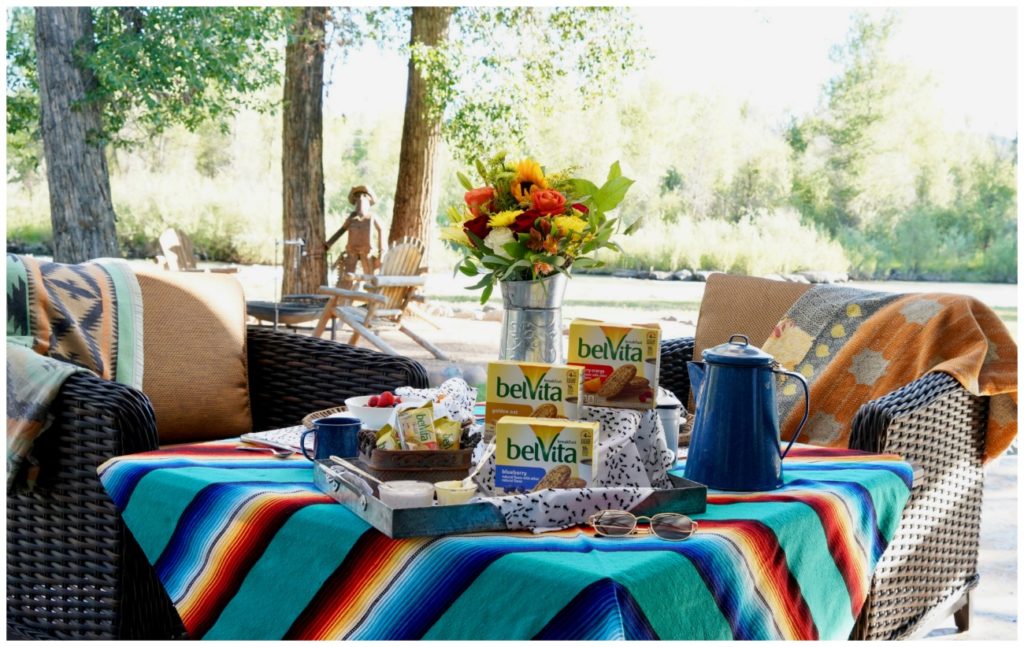 This post was sponsored by BELVITA breakfast biscuits. All content and opinions are that of my own.

I don't know about you but my days are packed full of things to do and I rarely have time for breakfast. Does that sound familiar? Well, Norman and I have found an easy quick breakfast when we are on the run and that we both love. So, today we are sharing with you all about why BELVITA Breakfast Biscuits should in your pantry.
First of all, we are not very good at eating a nutritious breakfast much less breakfast at all, but I have been adamant about trying to eat something that gives us some nourishment for the day. It is so important especially if we are doing more physical activities like a morning walk with my dog, Miss Pippa, a workout, riding a bike or fishing on the river. This all said BELVITA breakfast biscuits are great to take with us.
ABOUT BELVITA BREAKFAST BISCUITS
These delicious crunchy biscuits are made with whole grains, no artificial flavors or colors, and no high fructose corn syrup.
The crunchy variety is specially baked to release 4 hours of nutritious steady energy to fuel you all morning long.
BELVITA Breakfast Biscuits come in many great varieties that are great for on-the-go or go great paired with fresh fruit/yogurt/coffee.
The biscuits are a delicious blend of grains gently baked for a slow release of steady energy.
BELVITA Breakfast Biscuits offer easy morning nourishment.
Have a little fun with Norman and I while we take you on a little scenario on the river that is right behind our house in Colorado.
BELVITA ON THE RIVER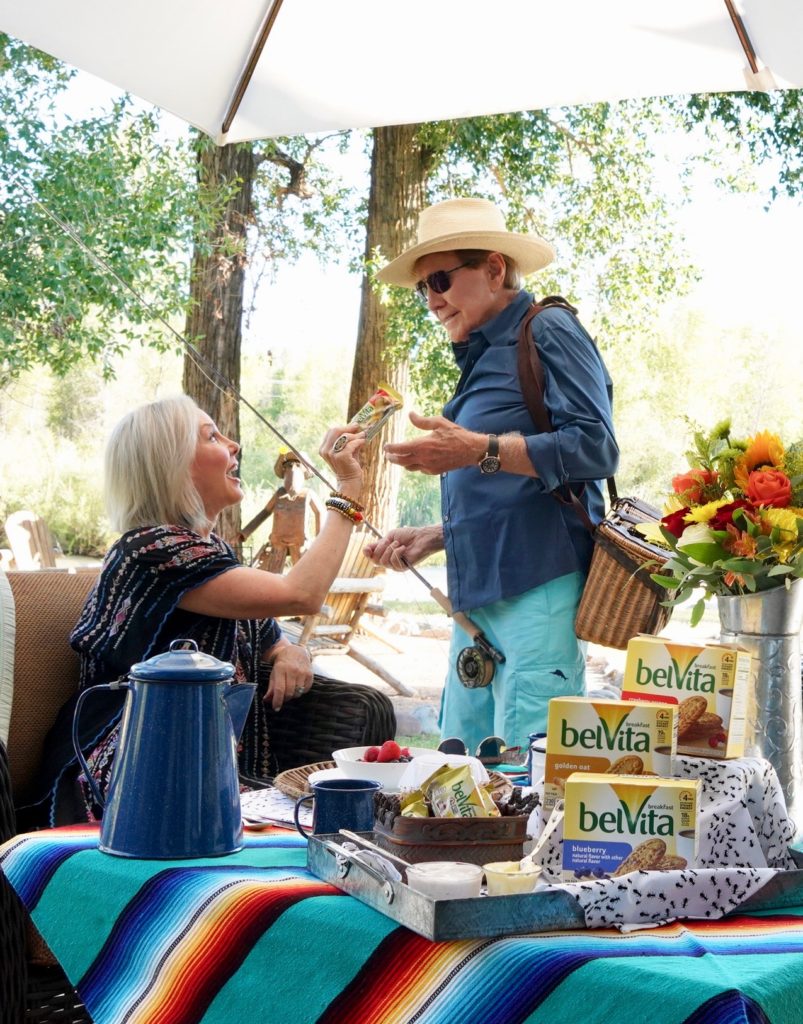 Norman loves to fish the Uncompahgre river for rainbow trout right behind our house but I always worry that he needs something in his stomach to give him the energy he needs. I prepared a beautiful breakfast tablescape serving some fresh fruit, yogurt, and my new discovery BELVITA Breakfast Biscuits.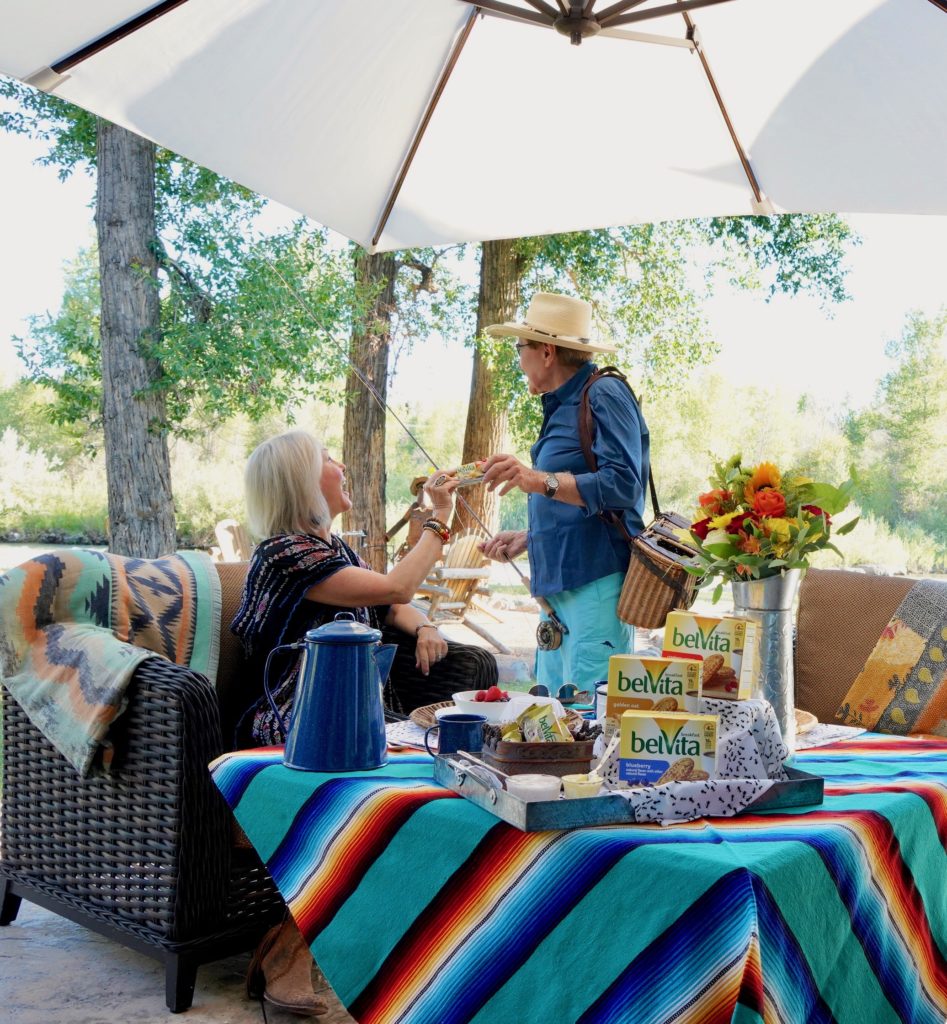 The river is calling……He is so anxious about catching his first fish that he doesn't want to take the time to sit down with me and enjoy the morning breakfast that I prepared. Nothing makes me more ticked off when I go to the trouble to prepare a lovely meal and he is out the door. That is one reason why I don't love to cook.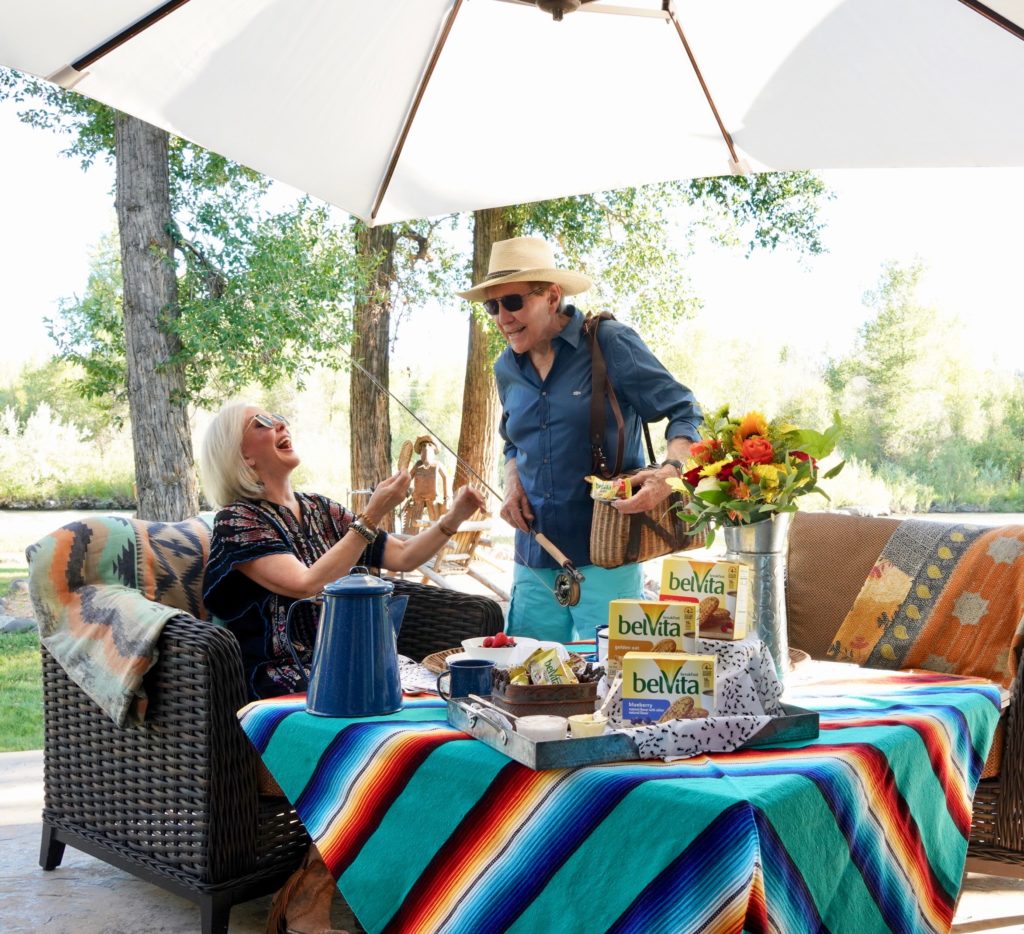 I sometime have to coerce him to eat before heading out. . After all, my main concern is that he has some energy and doesn't pass out from no sustenance in his body.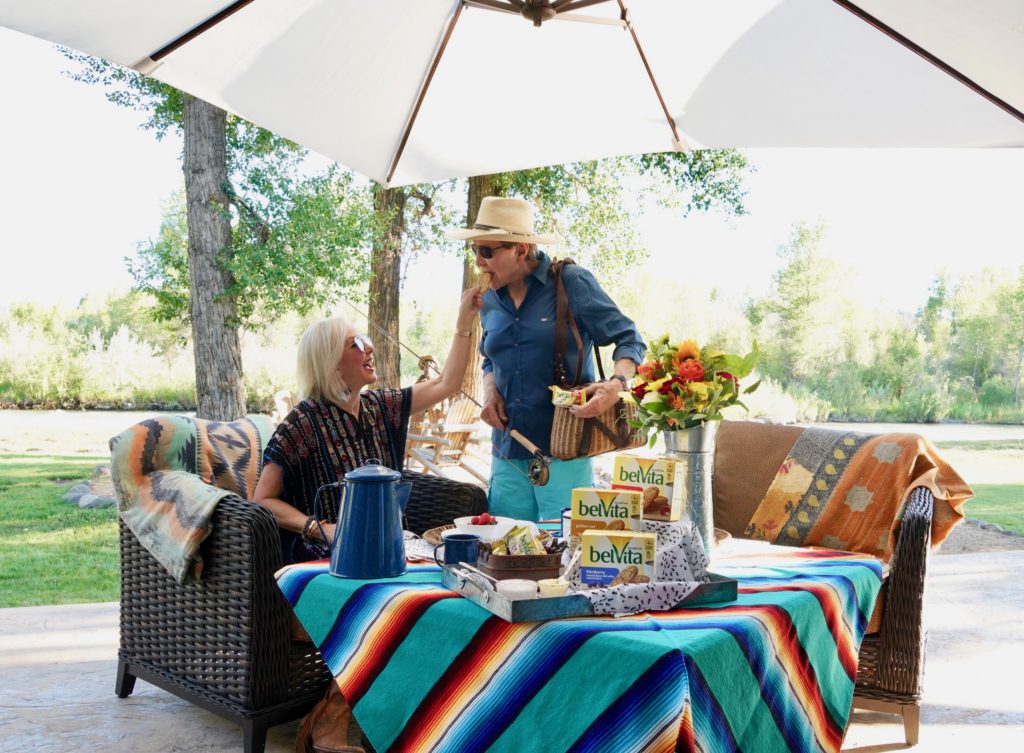 ….and to my surprise he loved the Belvita Breakfast Biscuits and he was so happy he could take one of the individually wrapped portion with him on the go!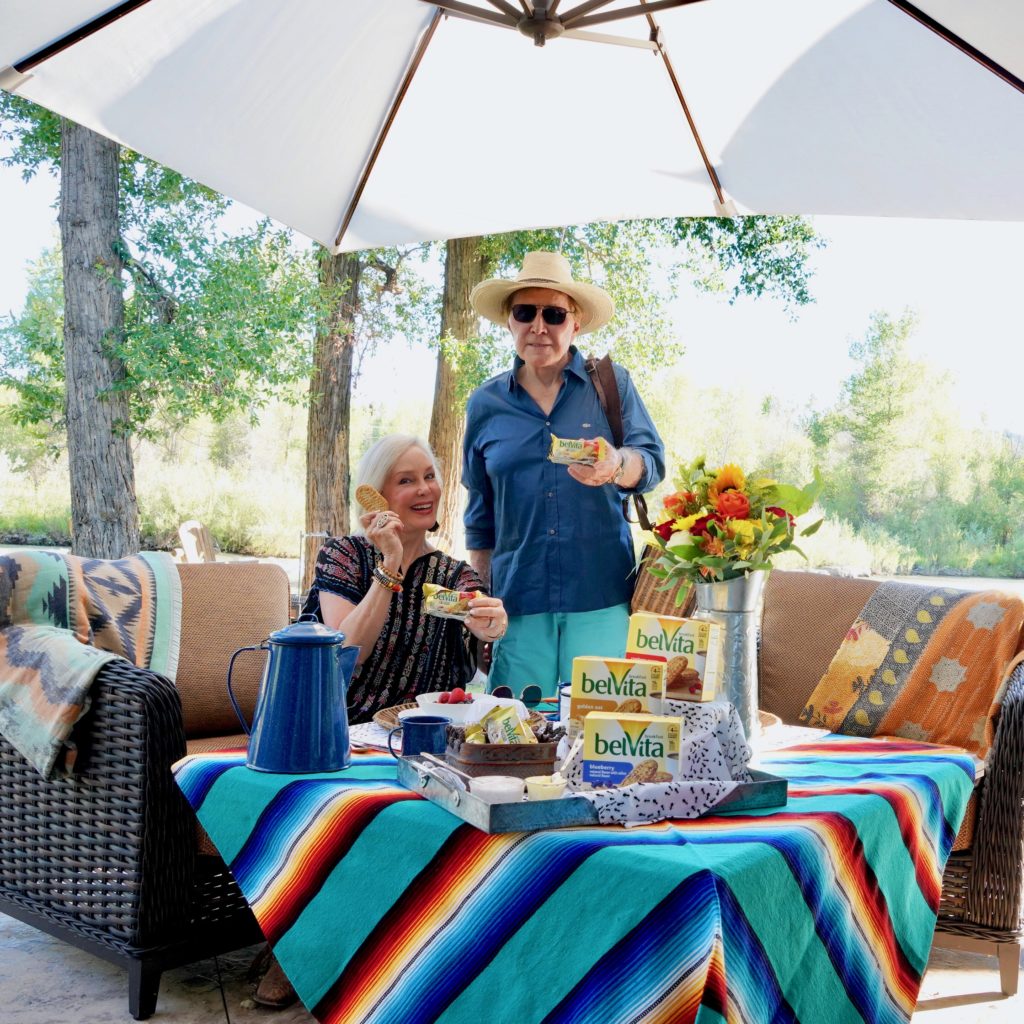 True story……. he now he wants to make sure that he carries a package of BELVITA Breakfast Biscuits whenever he leaves the house whether headed to the river or running around Houston. We have even convinced some of our friends to give them a try! Everyone loves them.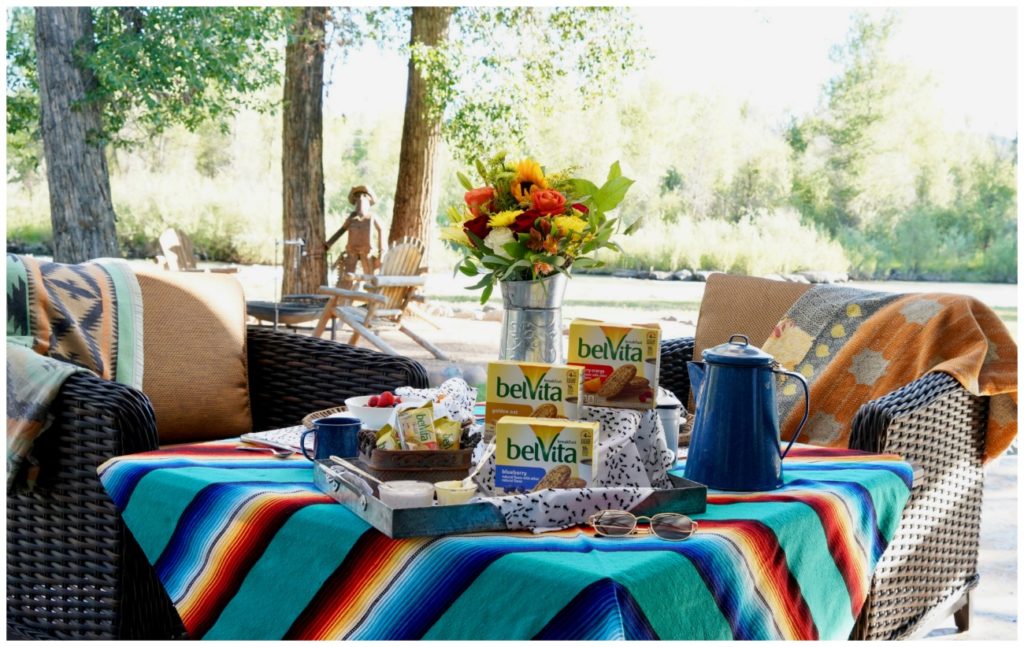 I love a mini picnic when I am walking Pippa around the property in the mornings.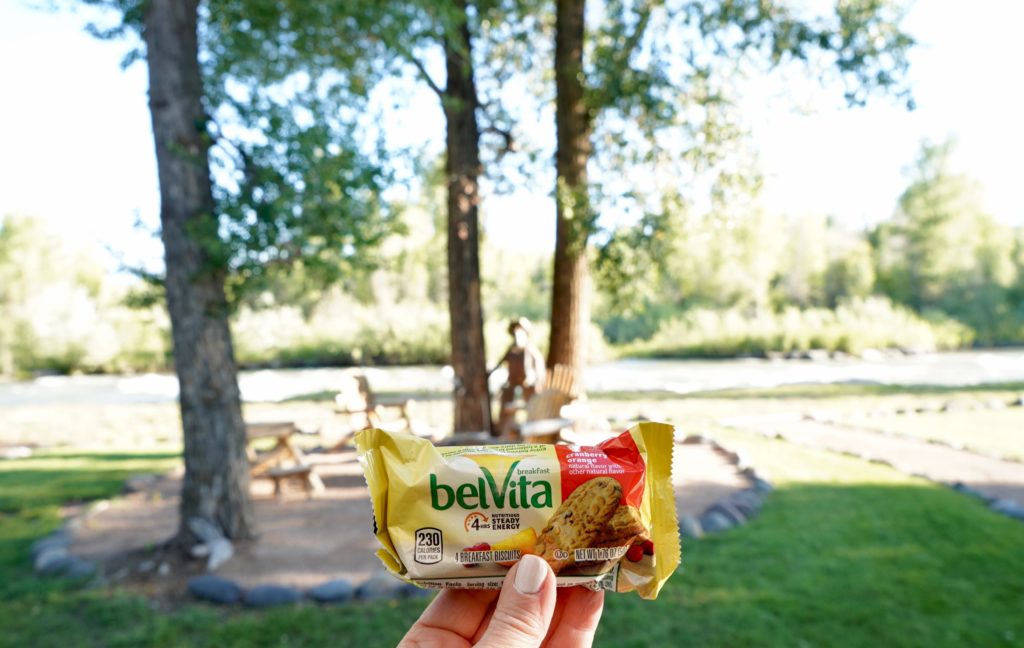 INCONCLUSION
BELVITA Breakfast Biscuits are great for empty nesters looking for a quick nutritious breakfast choice. These biscuits come 4 in a pack which equal one serving and so many delicious flavors to choose from. We love the blueberry and the cranberry-orange flavors. They are now our go-to "Insta breakfast" every morning to provide us with the energy to start our days strong.
Save 20% on BELVITA Breakfast Biscuits with Cartwheel in the Target app, now through 9/14/19.
SHESHE'S TIDBITS
A week in Houston is so good…..a rarity these days. I actually got back to the gym for a pilates class yesterday. This weekend we will have house guests which we are looking forward to. Also charging up for a lot of travel in October and November. We will share with you our next destination soon.
Gala's, weddings, graduations, holidays or just everyday wear…..we have fashion suggestions for you, so stay tuned. Be sure to check out ShopSheShe tab at the top in the menu bar. Hover over and choose the category in the dropdown. We try to keep it up to date with the latest and greatest for all budgets. Subscribe here and then you won't miss a post. Simply enter your email in the pop-up box or below.
WELCOME new readers. We are a fashion/travel/lifestyle blog. We talk about anything and everything, from fashion, travel, health issues to even an occasional recipe. Let us know if there is a topic that interests you. We will do our best to bring that story to you. Have a great week sweet friends and thank you for following along. Without you, we could not continue on this crazy fun journey.