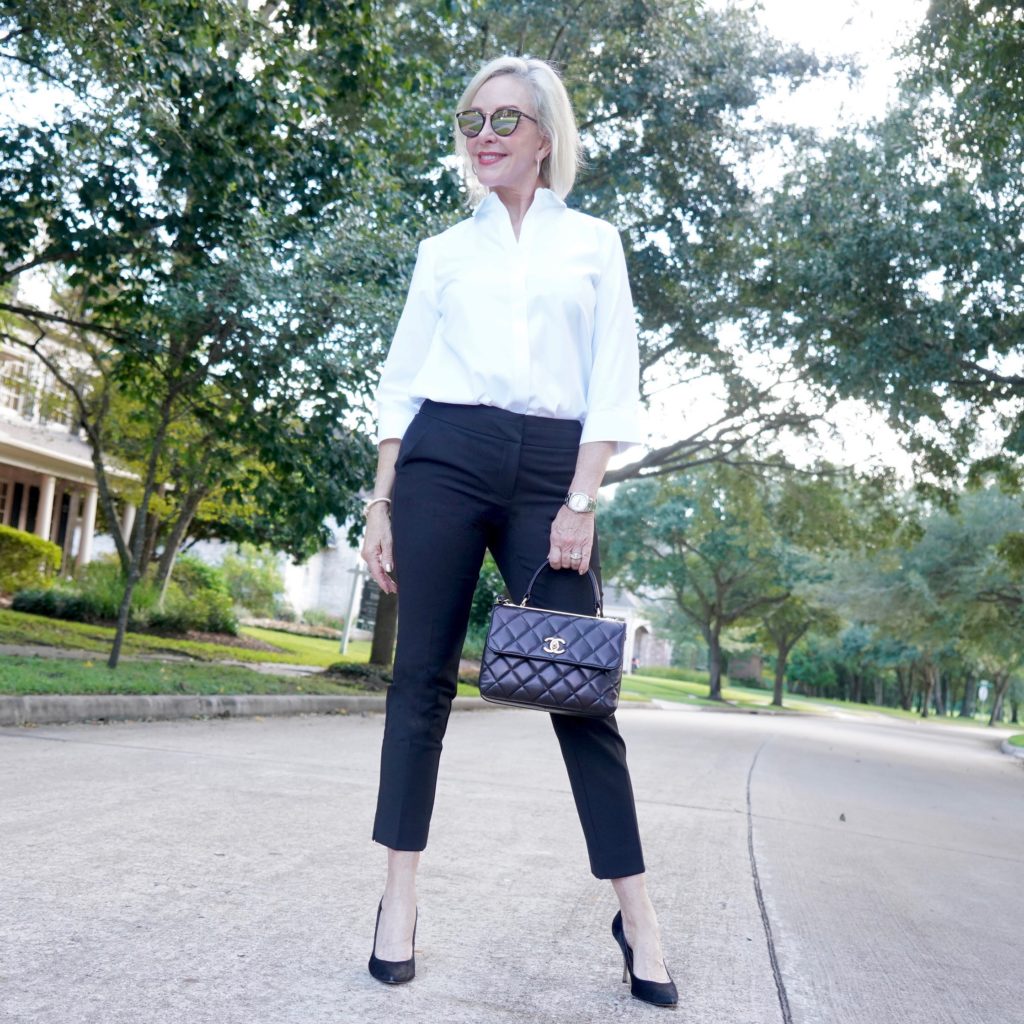 Do you know what closet/wardrobe basics are? They have been called wardrobe capsules, closet basics, wardrobe staples or just simple basics. These are just good guidelines to go by in building a good foundation in your wardrobe. "Basic" means lots of neutrals and with it means the pieces are all so versatile. Versatility is key to every closet to ensure you can create so many looks with the simplest of pieces that never go out of style. Read on below for all of the must-have pieces for your wardrobe.
OUTFIT DETAILS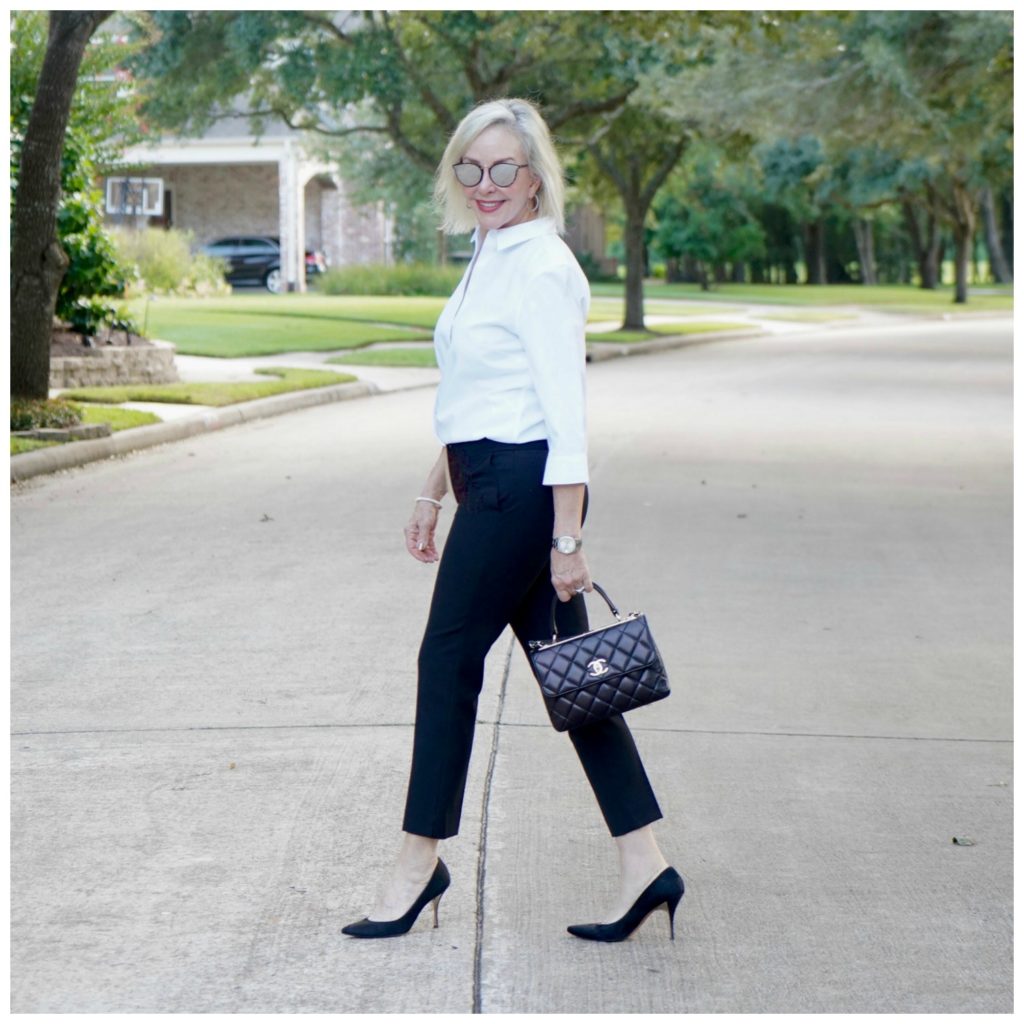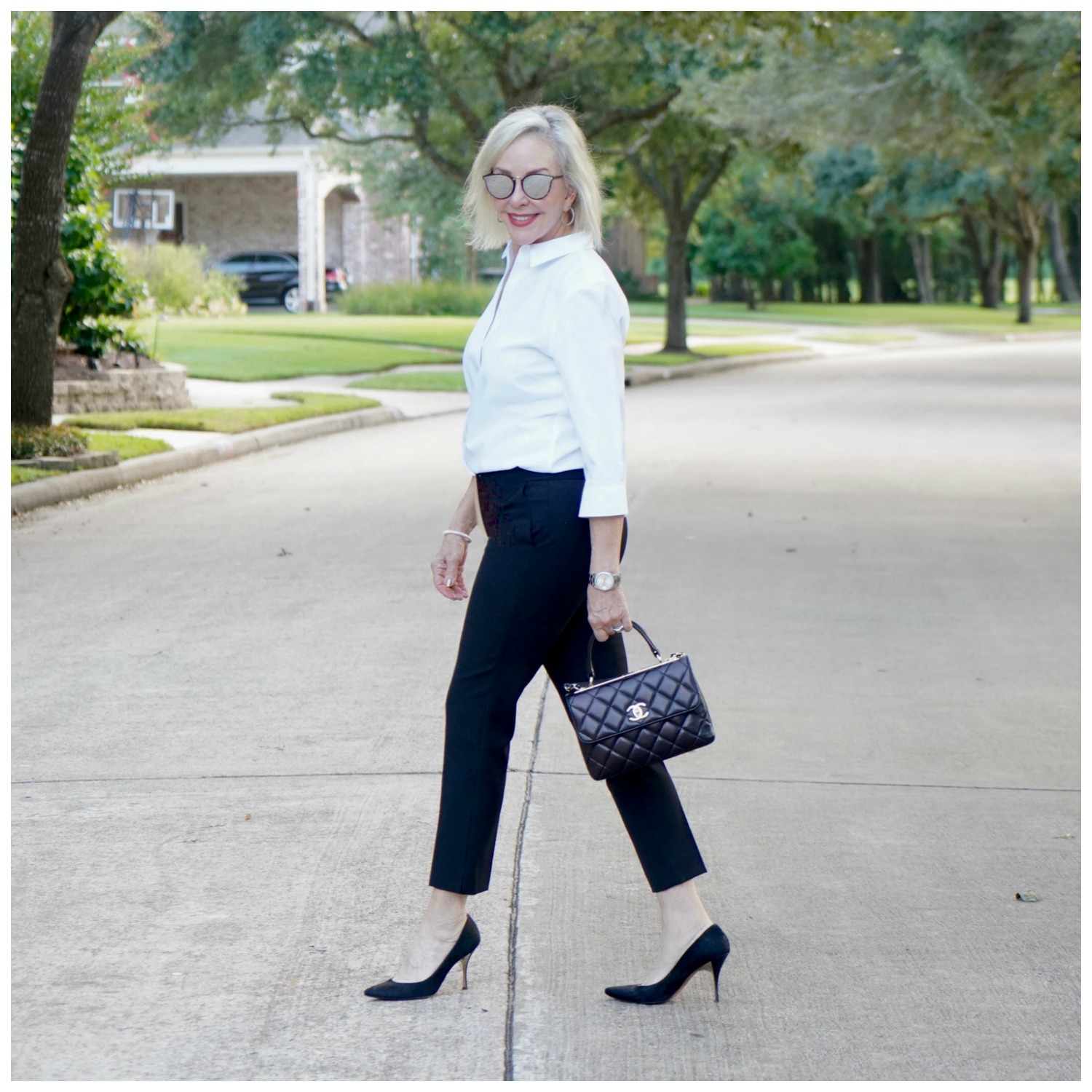 OUR TOP WARDROBE BASICS PICKS
Below, features our top picks and necessities for every woman's closet! Also, here's our downloadable/printable checklist!
*Prices are accurate and items in stock as of the time of publication.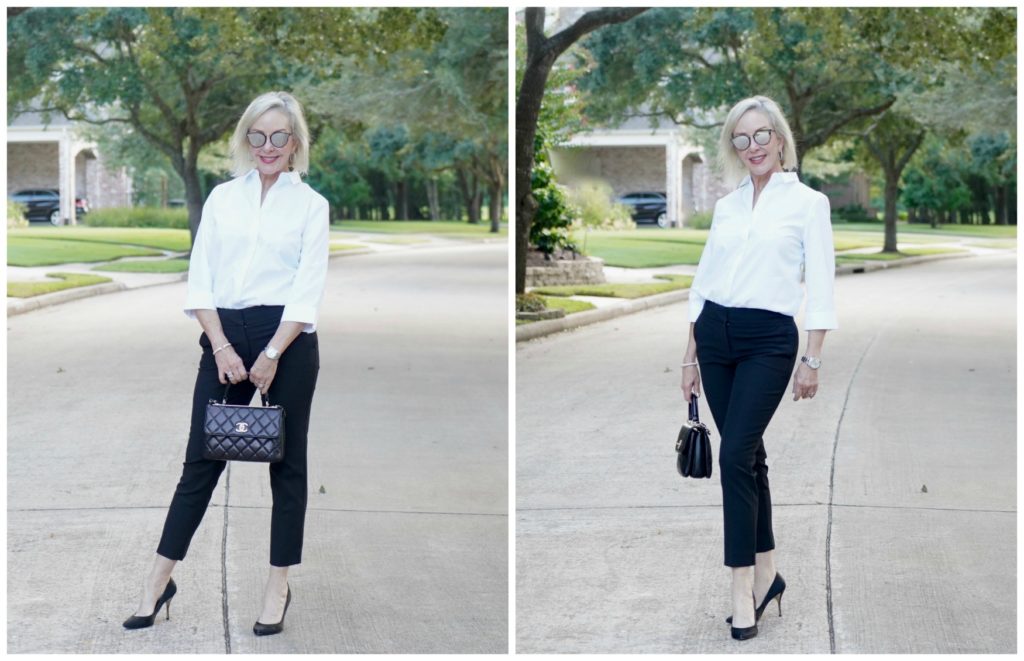 *Prices are accurate on linked items' at the time of publication.
TOPS
The start of every closet is your camisoles, t-shirts, sweaters, and blouses. With that being said make sure to keep them neutral and basic! Black, white, tan, and grey are always great colors to have and like I said earlier VERY versatile. That is true for all of your tops whether a blouse, cami, or tee.
My favorite layering piece is the camisole. It is great to wear under cardigans, under a shirt dress and love love them under blazers. In the heat of the summer just wear them alone over a lightweight maxi skirt or Bermuda shorts.
For your blouse or button-ups, make sure the material is thicker for the colder weather and thinner for the warmer times. A classic white long sleeve button front shirt should be at the top of your list. This year with the influence of Downton Abbey, the ruffle blouse is trending but can also go with so much in your closet, making it a basic piece.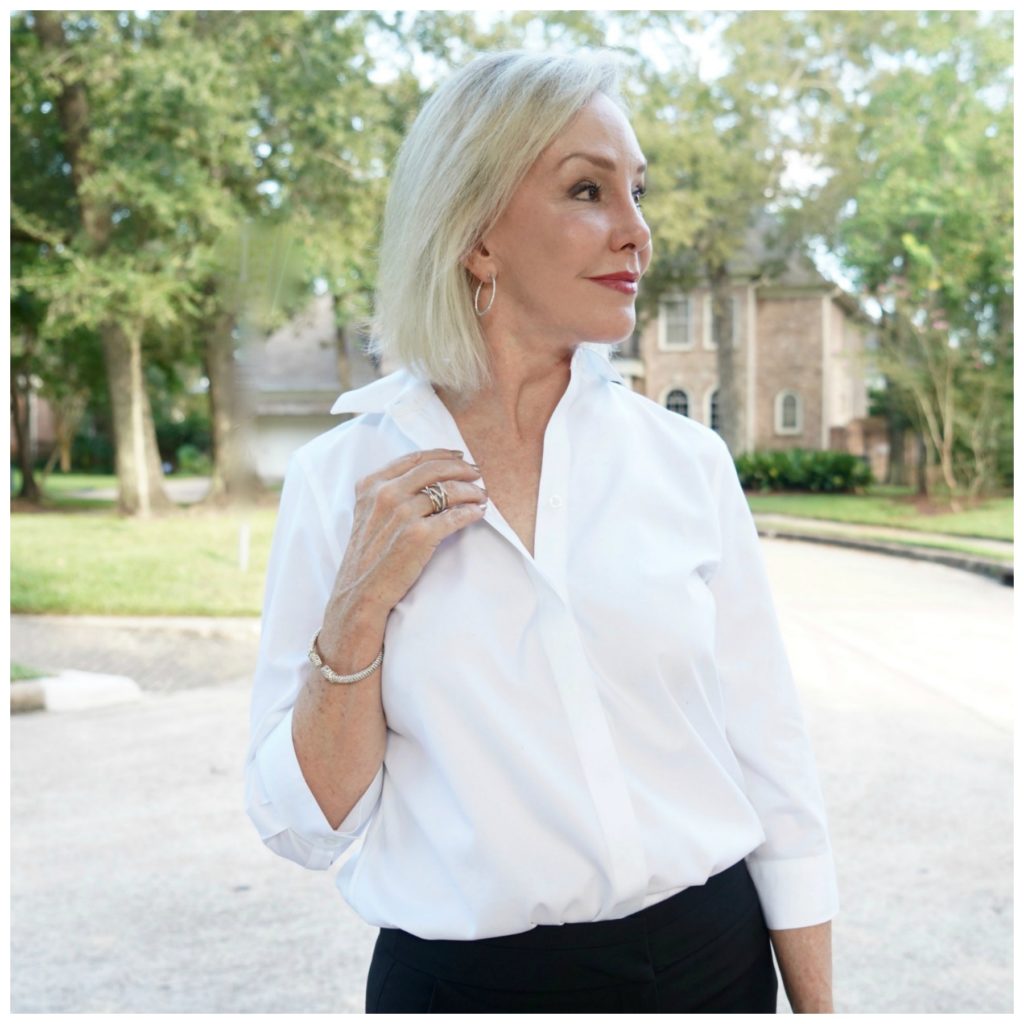 SWEATERS
I have so been ready for sweater weather and it's just right around the corner! For your sweaters you really want to focus on the weather where you live. Think practical and what you will be able to wear most for your city's type of Fall/Winter. Cashmere is a fabulous investment, it is a little bit on the pricier side but will last. It is so soft and definitely cozy. I found a cashmere-blend sweater for a very affordable price that I love. Every year they come out with different colors so I just picked up 2 new colors for this fall. They are light enough to wear under a blazer or jacket but can also be worn on their own. Add a small square scarf at the neck and you are out the door.
What goes for blouses goes for sweaters, keep the colors warm and neutral. You can even do some camels, burgundy, and ivory. For cardigans a hip-length is great and a fabulous brand is Barefoot Dreams (check them out here). I buy a new long cardigan every year because they are so so versatile and hey make a great companion on a long airplane trip.

DRESSES & SKIRTS
This fall we can venture out of solid LBDs (little black dress) and include warm colors like orange, gold, ivory, greys, and maroons. This fabulous ribbed sweater dress is perfect worn with a blazer or ruana. The black dress just goes with about anything and everything and is the perfect staple for your closet.


BOTTOMS
For bottoms, your absolute go-to staples will be black skinny pants or jeans, dark wash denim, and of course white jeans! You'll also want to get a quality pair of leggings. Spanx has great leggings that are slimming and flattering – definitely a must-have. One thing to keep in mind about bottoms is that they can be worn year-round, making them a good investment.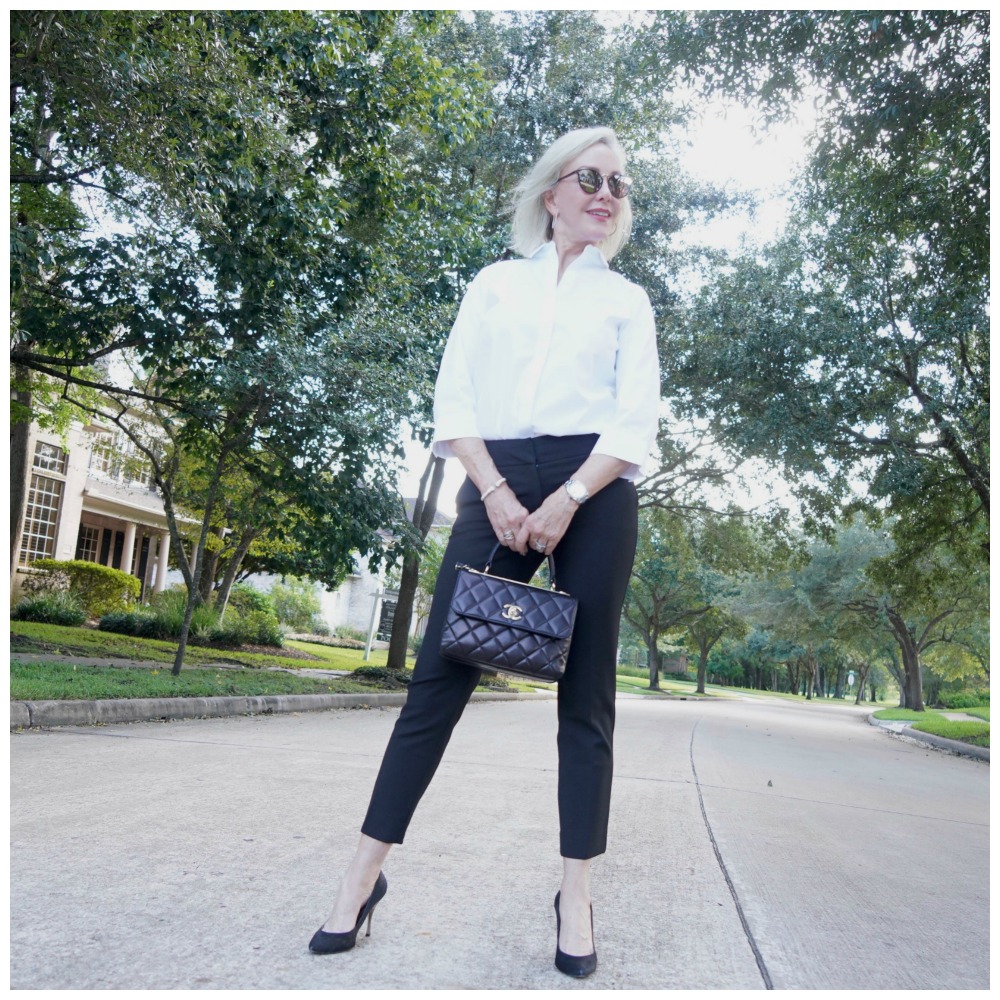 WAYS TO STYLE
*NOTE: Click on any item name and you will go straight to the product page!
TOP LEFT

TOP RIGHT

BOTTOM LEFT

BOTTOM RIGHT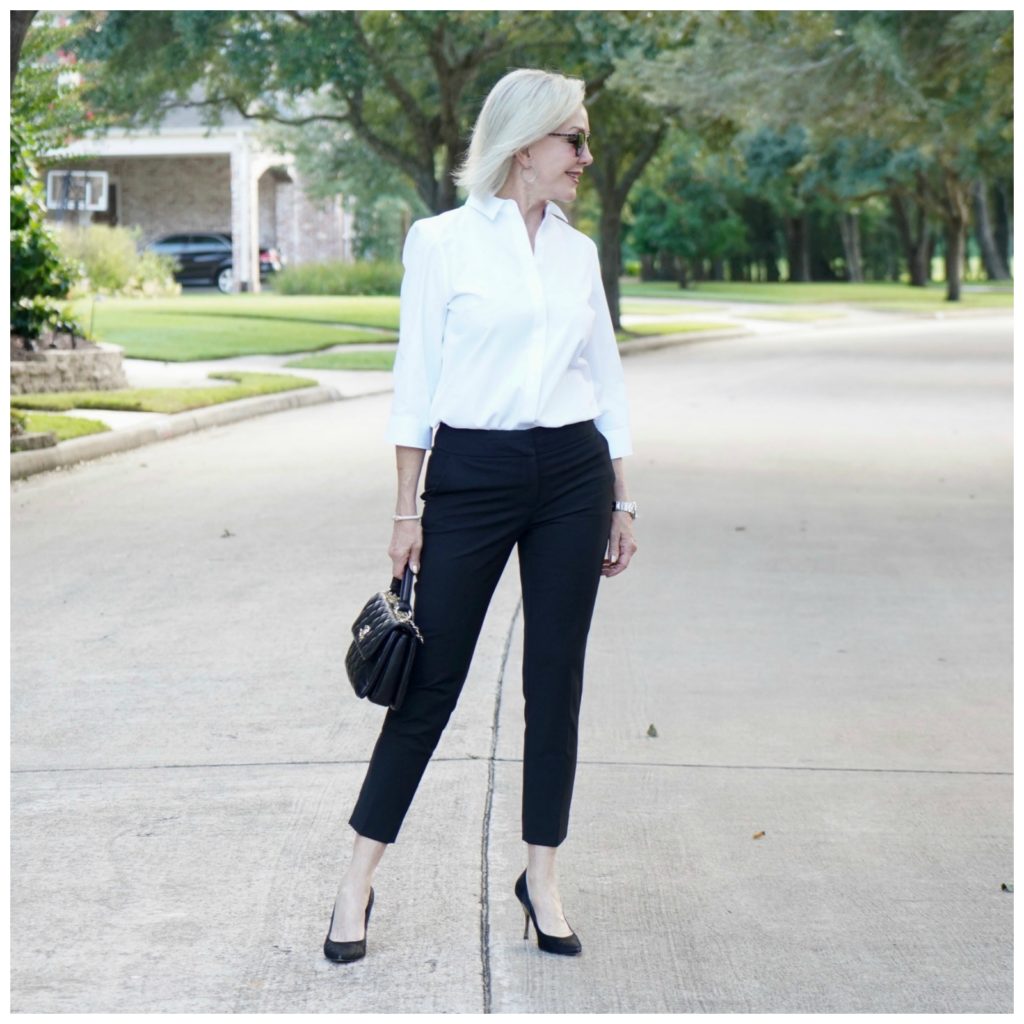 IN CONCLUSION
Your closet basics are staples for your closet and important for every woman to have! You can wear them in so many different ways and they never go out of style! Stay tuned for part 2 coming soon and don't forget the download the printable checklist.
SHESHE'S TIDBITS
Crazy week as we move into fall. Our social calendars are filling up so time to think about what we will wear. Coming up we will be bringing you so much great fall outfit inspiration with tips and tricks to help you
Gala's, weddings, graduations, holidays or just everyday wear…..we have fashion suggestions for you, so stay tuned. Be sure to check out ShopSheShe tab at the top in the menu bar. Hover over and choose the category in the dropdown. We try to keep it up to date with the latest and greatest for all budgets. Subscribe here and then you won't miss a post. Simply enter your email in the pop-up box or below.
WELCOME new readers. We are a fashion/travel/lifestyle blog. We talk about anything and everything, from fashion, travel, health issues to even an occasional recipe. Let us know if there is a topic that interests you. We will do our best to bring that story to you. Have a great week sweet friends and thank you for following along. Without you, we could not continue on this crazy fun journey.