Hats and handbags are a necessity anytime of the year and Summer FOR SURE! I know that you may have noticed that I usually have a hat and fun handbag for every season of the year. Today we are featuring all of our favorite hats and handbags for Summer 2020!
Handbags
Tidbit: Each image in the collage above is linked so you can now click on the image you like and it will take you straight to the website for your shopping convenience.
Wake up and smell the roses! Summer is indeed here and I am all about the many shapes and sizes of this seasons handbags. I am and have been a huge handbag lover since I was a young girl, so this season is so fun because there are so many styles and shapes made from all kinds of materials. Plastic, bamboo, fishnet, beads, vinyl, acrylic, patent, raffia, wicker and more make up the most fun and interesting bags that I have seen in a long time. Have fun exploring on our page and if you feel the need to shop just click on the photo of the bag you like and it will take you right to the website for your convenience.
Beaded

What was once a thing of the past is back and rocking the fashion world everywhere. These 50's nostalgia beaded handbags can be spotted on your favorite influencer's arm to the runway and they are super easy to pair with a jean/t-shirt day look or with a pretty LBD. Cult Gaia is well known for their trendy handbags and I'm loving this handbag. How about this funky and fresh , perfect for any pool side occasion.
Circle

A huge shape this Spring/Summer is the circle bag! Wicker, leather, bamboo – circle bags are full of texture and forever a classic handbag.
Bucket

This year I've seen more bucket bags appearing everywhere I look and love taking mine with me to Florida. My first thought seeing the bucket bag was how beachy and that it has a nautical vibe to it. Now that it is more popular I see some to rock at a festival or take along with me to dinner!
Woven + Wooden

As we all see the bamboo and woven handbags are as popular as pollen! From the iconic Arc handbag to this woven beauty these bags are sure to be a show stopper. Simple, lightweight, and fun bamboo and woven handbags are an easy go-to this Spring\Summer.
VINYL | PVC | ACRYLIC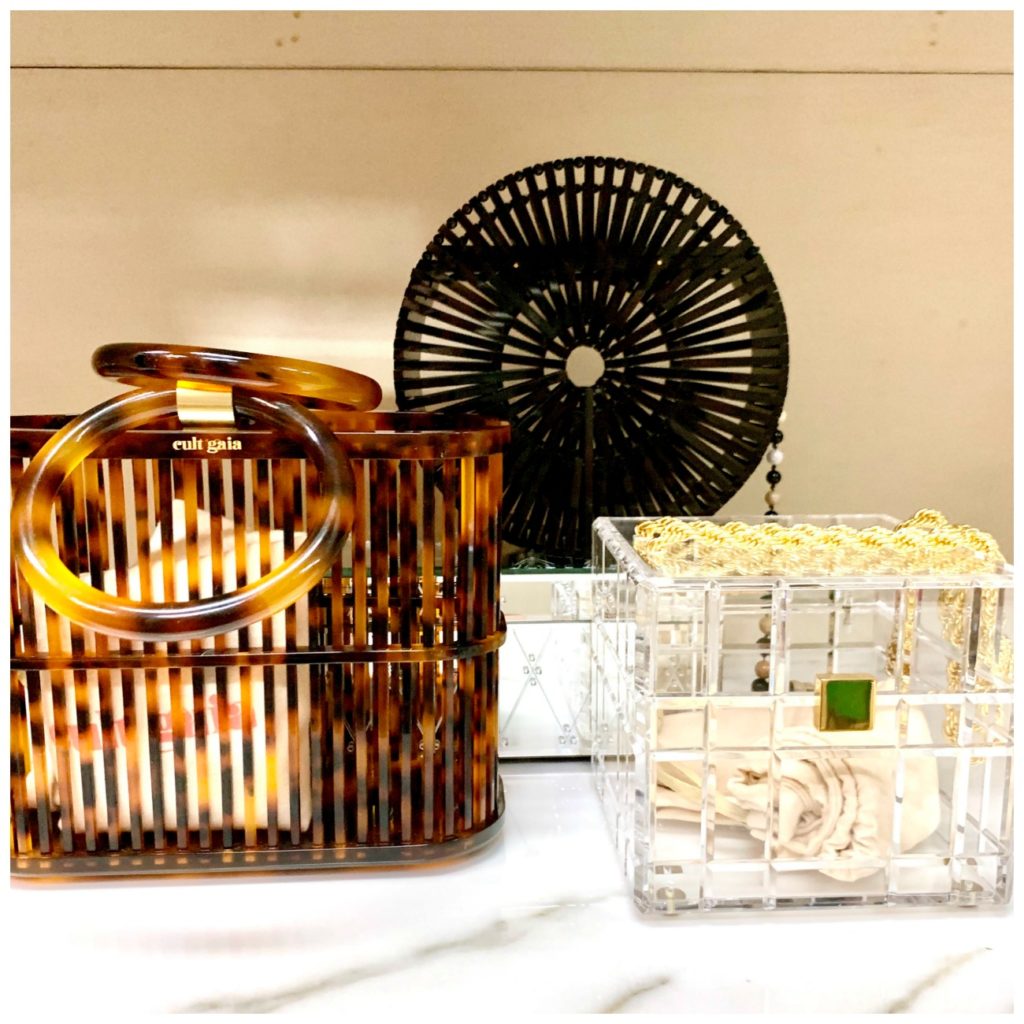 My #1 purse right now that is definitely a go-to and goes so well with all of my outfits is my STAUD Shirley Bag. These clear handbags are so versatile and simple yet fashionable.
HATS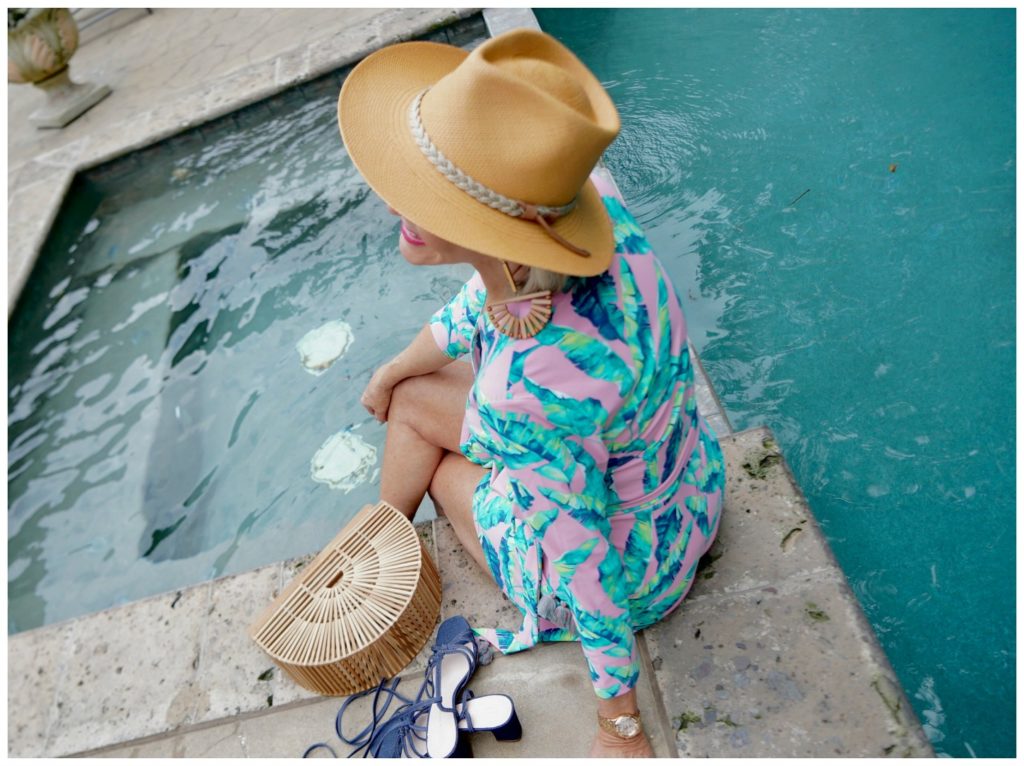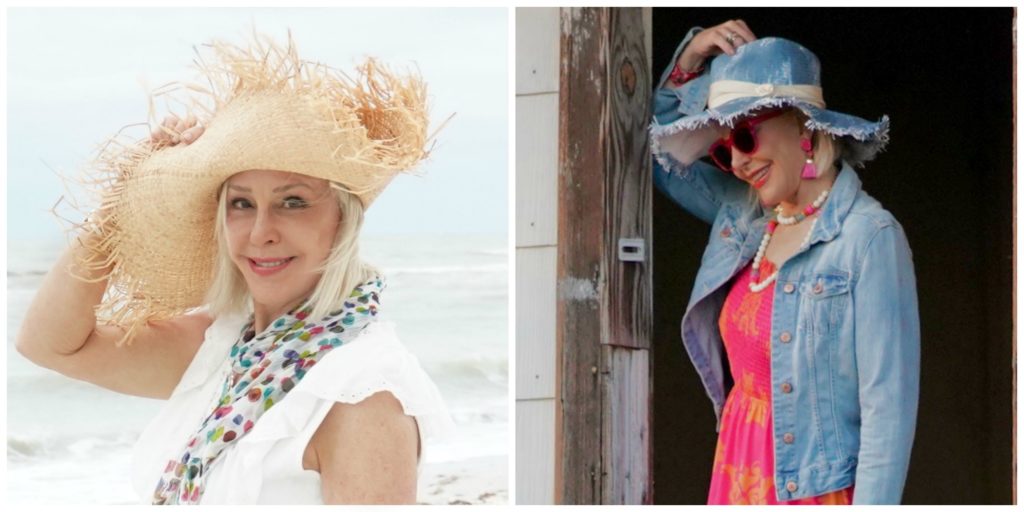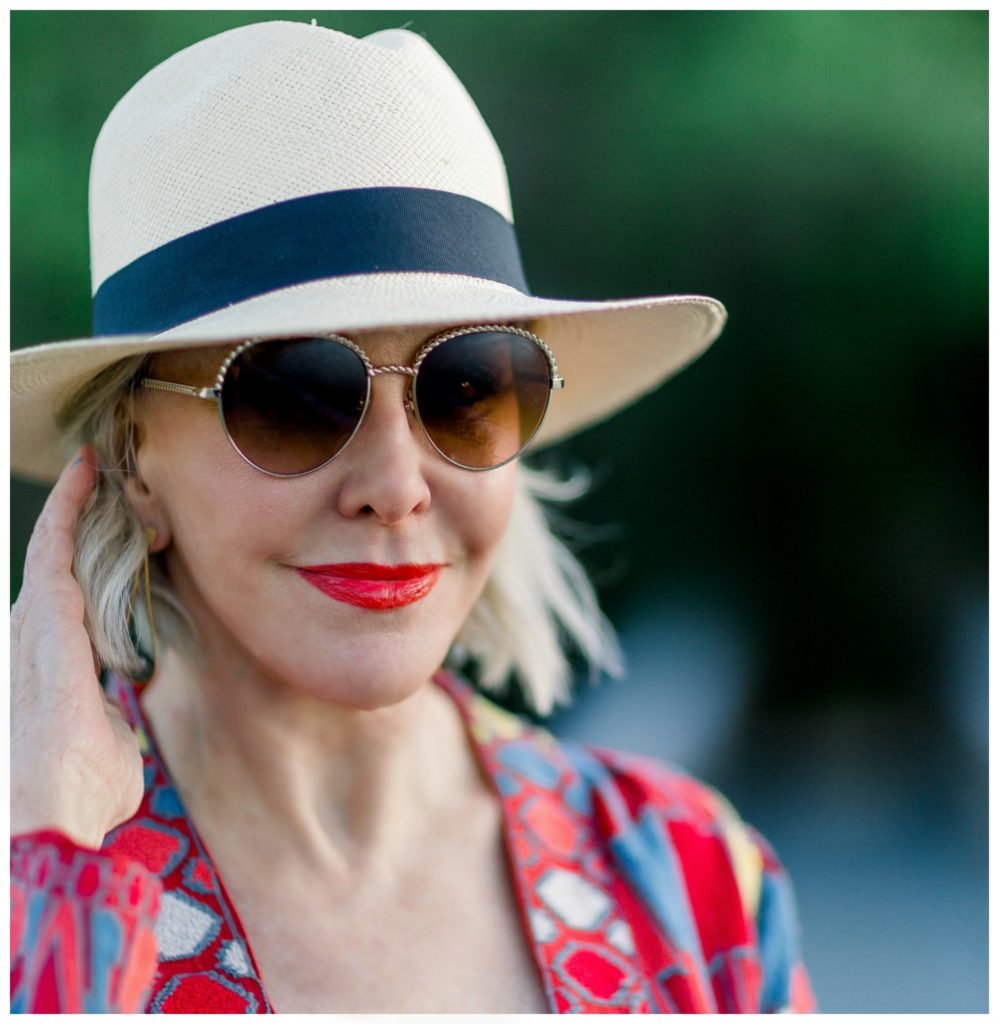 One of my favorite things about Summer is that I get to wear a hat almost every day! Hats are a fun way to accessorize while also protecting your skin from UV rays. Here are all of my top picks for hats! Scroll below the collage for all of our favorite hats!
I also love visors and this one is awesome price at only $15.99. It is cute, packable and comfortable to wear. Check it out here.
Tidbit: Each image in the collage above is linked so you can now click on the image you like and it will take you straight to the website for your shopping convenience.
Patricia Nash Handbags and Shoes
Hey ladies! Just wanted to let you all know about one of my favorite handbag and shoe brands – Patricia Nash, who is now available at Zappos! I'm not going to splurge the details here because I am featuring them in a whole blog soon! Stay tuned for all the details.

Shop All Hats + Handbags


SHESHE'S TIDBITS
It's Friday!!! What cha up to this weekend? Well, I am working all weekend on campaigns coming to you soon. I will sneak in a workout so I don't get paralyzed. Ha! Ha!!
Gala's, weddings, graduations, holidays or just everyday wear…..we have fashion suggestions for you, so stay tuned. Be sure to check out ShopSheShe tab at the top in the menu bar. Hover over and choose the category in the drop down. We try to keep it up to date with the latest and greatest for all budgets. Subscribe here and then you won't miss a post. Simply enter your email in the pop-up box or below.
WELCOME new readers. We are a fashion/travel/lifestyle blog. We talk about anything and everything, from fashion, travel, health issues to even an occasional recipe. Let us know if there is a topic that interests you. We will do our best to bring that story to you. Have a great week sweet friends and thank you for following along. Without you, we could not continue on this crazy fun journey.