As much as we'd all like to be done with COVID-19…we aren't yet. And while the restrictions might be different in each state, there's one thing we can agree on–masks are incredibly important.
Especially for those of us going out in public more, it's important that we're doing what we can to stop the spread by washing our hands, keeping our distance, and wearing protective face masks.
We're going to jump right into it today and get right into all things masks:
Why we need them
When to wear them
How to clean them
Where to buy them (as well as our favorites!)
So let's get started!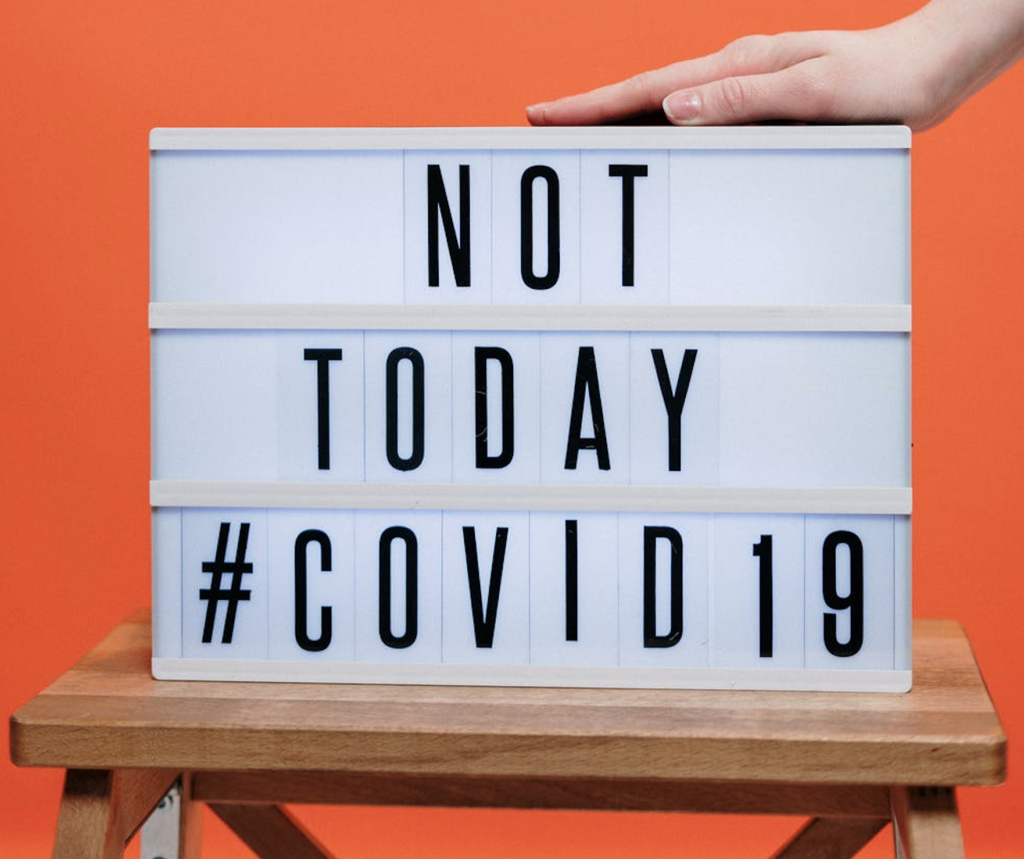 Why We Need Masks
Simply put, masks are playing a huge part in helping stop this virus.
A growing number of studies show face masks reduce the spread of coronavirus, which is why local doctors are sounding the alarm about the need for everyone to wear a face-covering…experts believe that Coronavirus is transmitted through close-up, person-to-person interactions for extended periods of time, or in crowded events, poorly ventilated areas and places where people are talking loudly. (NBC DFW) To be safe in these interactions, crowds, or poorly-ventilated areas — we can protect ourselves with masks.
So how much does a mask help?
I love the illustration below from Novant Health that explains how important it is to wear a mask. Since we're so early to this disease, I think it's important to note that data is always changing–so there might not be exact numbers to represent how successful masks are for stopping the spread of COVID. But as you can see from this illustration, two masked individuals are at a low risk of exchanging germs when an appropriate distance is kept, and masks are on.

Where to Wear Masks and How to Take Care of Them
The Centers for Disease Control and Prevention (CDC) recommends wearing face masks in public settings where other social distancing measures are difficult to maintain.
While masks aren't required everywhere, some places (airplanes, medical offices, etc.) do have rules in place that require masks due to close proximity with others, recycled air, and various other reasons.
Besides just knowing where to wear masks, it's also important to know how to properly clean them. I love this infographic from the World Health Organization, which lays out exactly how you should care for a fabric mask.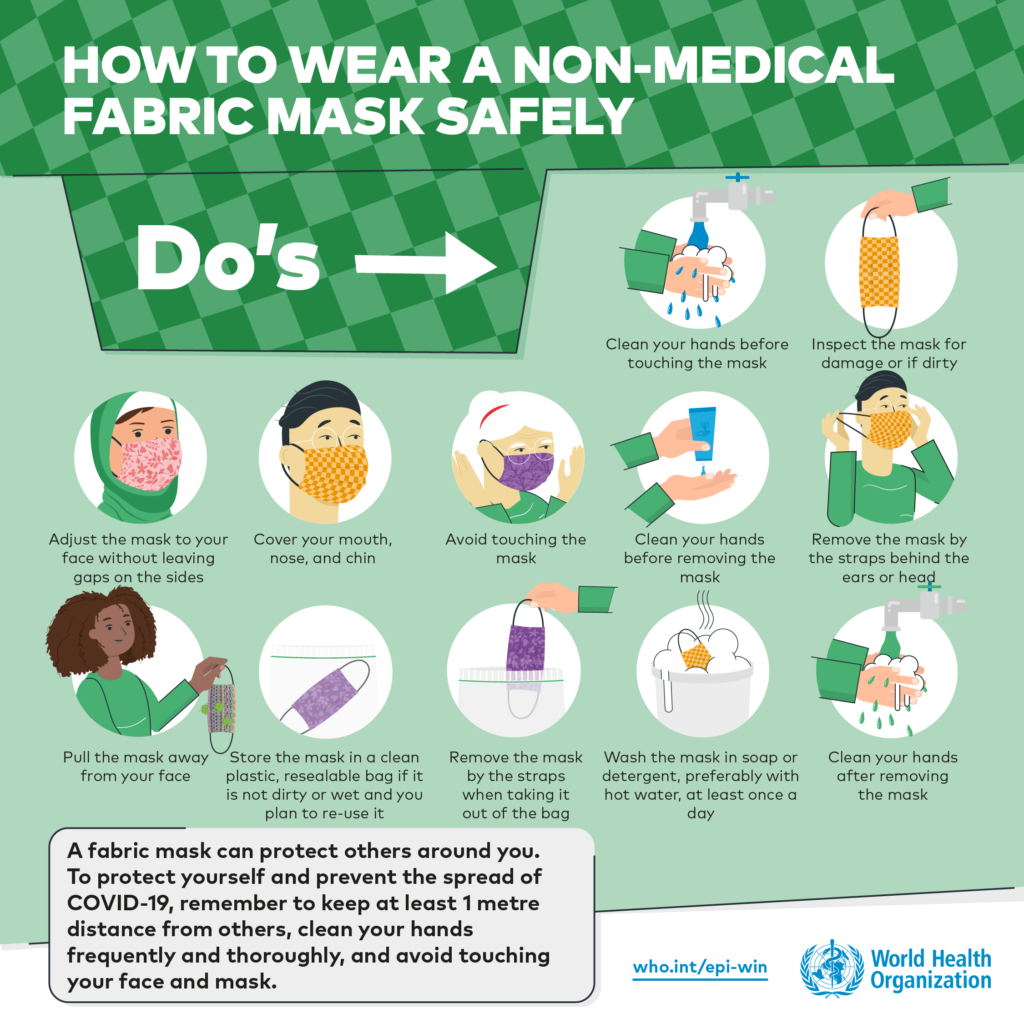 I think it's really important to remember to clean your hands before and after touching the mask…AND avoid touching the mask while you're wearing it. Also, it's important to wash your mask in soap or detergent. A perfect reason to buy more than one!
Our Favorite Masks and Where to Find Them
Obviously, there is a huge need for masks right now. And we want to help you find the best ones for you and your family! For me I will be looking for functional but also I will be matching them to my outfits. I know, you are probably rolling your eyes but once a fashionista…….
It's important to note that all masks are NOT made equally. While there are many types (N95 Respirators, surgical & etc) we're going to be focusing on the common cloth face types today.
Please know that we are not medical experts–and the type of mask you wear/when you choose to wear it is totally up to you. We're just sharing some of our favorite picks for cloth face masks!

It's hard to pick, but I especially love this simple mask from American Eagle (plus, it comes in a ton of colors!), and this adorable snakeskin mask from Revolve. Still loving tie-dye like me? Try this tie-dye mask from Revolve!
This 6-pack from Nordstrom and this 5-pack from Nordstrom Rack are both great because you can wear one while washing the others.
Let us know where you're buying your masks in the comments below!
SHESHE'S TIDBITS
It's Father's Day so Norman's girls have been showing him lots of love. They have been making meals for him and that means for me too. Yes!! They are both such great cooks! Anyway, enjoy this day and celebrate the dad's in your lives. My dad has left this earth but I never forget that I had the best dad.
Gala's, weddings, graduations, holidays or just everyday wear…..we have fashion suggestions for you, so stay tuned. Be sure to check out ShopSheShe tab at the top in the menu bar. Hover over and choose the category in the drop down. We try to keep it up to date with the latest and greatest for all budgets. Subscribe here and then you won't miss a post. Simply enter your email in the pop-up box or below.
WELCOME new readers. We are a fashion/travel/lifestyle blog. We talk about anything and everything, from fashion, travel, health issues to even an occasional recipe. Let us know if there is a topic that interests you. We will do our best to bring that story to you. Have a great week sweet friends and thank you for following along. Without you, we could not continue on this crazy fun journey.