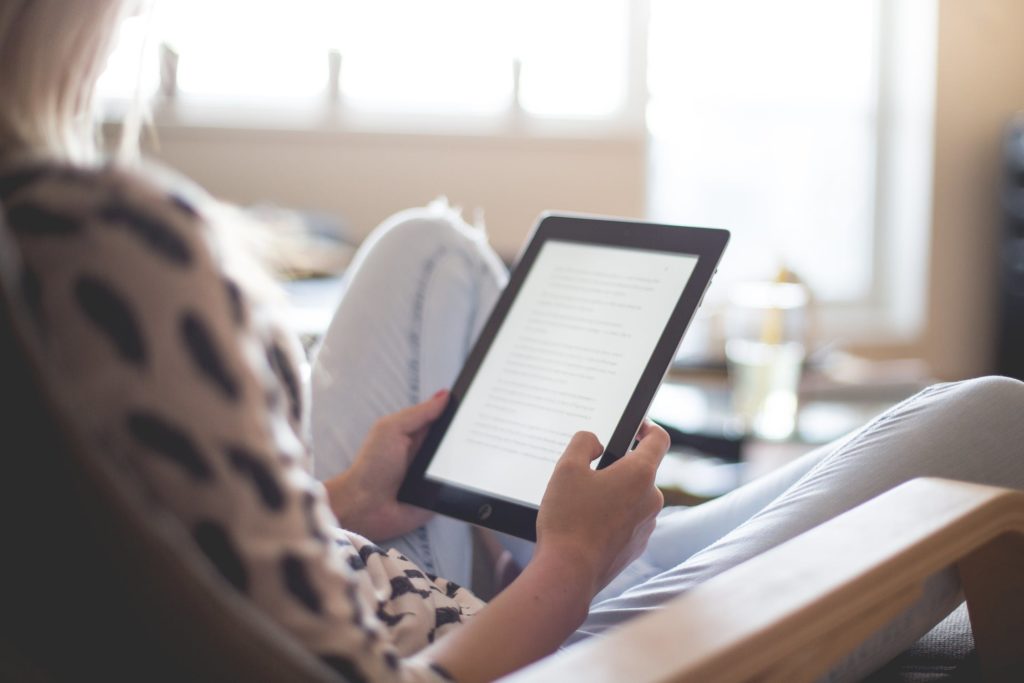 You read that headline right…it's almost FALL!
How crazy is that? In Texas it still very much feels like summer, but I have to admit, I will welcome the fall weather when we get it.
If you're like me, 2020 has allowed room to read a few new (but often neglected activities): books. If so, you might be in the market for some new recommendations.
Good news: we've got you covered! We broke down our top picks: including new novels from both renowned authors (Jodi Picoult, Nicholas Sparks) and authors breaking into the literary scene.
Enjoy and let's READ!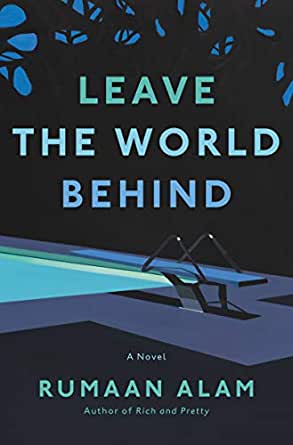 Leave Behind the World (Publishing: Oct. 6)
Rumaan Alam
Amanda and Clay head out to a remote corner of Long Island expecting a vacation: a quiet reprieve from life in New York City. But a late-night knock on the door breaks the spell. Ruth and G. H. are an older couple—it's their house, and they've arrived in a panic. They bring the news that a sudden blackout has swept the city. But in this rural area—with the TV and internet now down, and no cell phone service—it's hard to know what to believe. Should Amanda and Clay trust this couple—and vice versa? What happened back in New York? Is the vacation home, isolated from civilization, a truly safe place for their families? (Amazon)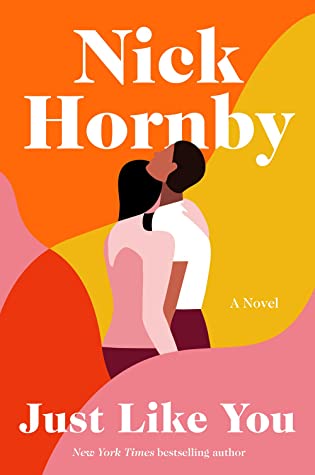 Just Like You (Publishing: Sept. 29)
Nick Hornby
Lucy used to handle her adult romantic life according to the script she'd been handed. She met a guy just like herself: same age, same background, same hopes and dreams; they got married and started a family. Too bad he made her miserable. Now, two decades later, she's a nearly-divorced, forty-one-year-old schoolteacher with two school-aged sons, and there is no script anymore. But then she meets Joseph. Joseph is of a different class, a different culture, and a different generation. But sometimes it turns out that the person who can make you happiest is the one you least expect, though it can take some maneuvering to see it through. (Google Books)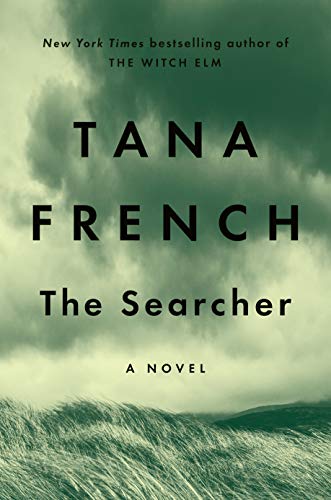 The Searcher (Publishing: Oct. 6)
Read: Tana French
Cal Hooper thought a fixer-upper in a bucolic Irish village would be the perfect escape. After twenty-five years in the Chicago police force and a bruising divorce, he just wants to build a new life in a pretty spot with a good pub where nothing much happens. But when a local kid whose brother has gone missing arm-twists him into investigating, Cal uncovers layers of darkness beneath his picturesque retreat, and starts to realize that even small towns shelter dangerous secrets. (Penguin Random House)
The Glass Hotel
Read: Emily St. John Mandel
Vincent is a bartender at the Hotel Caiette, a five-star lodging on the northernmost tip of Vancouver Island. On the night she meets Jonathan Alkaitis, a hooded figure scrawls a message on the lobby's glass wall: "Why don't you swallow broken glass." High above Manhattan, a greater crime is committed: Alkaitis is running an international Ponzi scheme, moving imaginary sums of money through clients' accounts. When the financial empire collapses, it obliterates countless fortunes and devastates lives. Vincent, who had been posing as Jonathan's wife, walks away into the night. Years later, a victim of the fraud is hired to investigate a strange occurrence: a woman has seemingly vanished from the deck of a container ship between ports of call. (Penguin Random House)
I love this summary of this book from Penguin Random House: "an exhilarating novel set at the glittering intersection of two seemingly disparate events."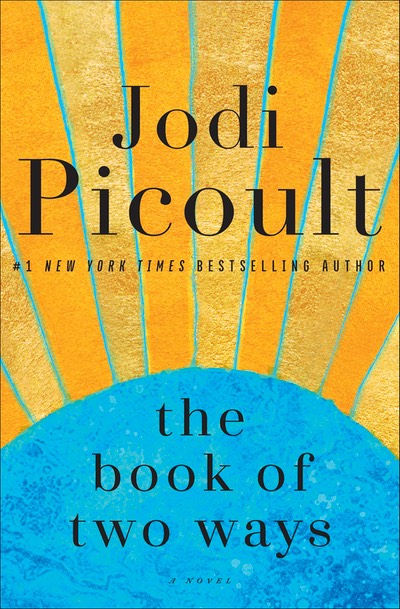 The Book of Two Ways (Publishing: Sept. 22)
Read: Jodi Picoult
Everything changes in a single moment for Dawn Edelstein. She's on a plane when the flight attendant makes an announcement: Prepare for a crash landing. She braces herself as thoughts flash through her mind. The shocking thing is, the thoughts are not of her husband but of a man she last saw fifteen years ago: Wyatt Armstrong. Dawn, miraculously, survives the crash, but so do all the doubts that have suddenly been raised. (Amazon)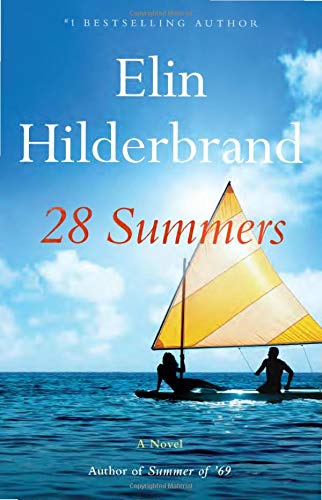 28 Summers
Elin Hilderbrand
When Mallory Blessing's son, Link, receives deathbed instructions from his mother to call a number on a slip of paper in her desk drawer, he's not sure what to expect. But he certainly does not expect Jake McCloud to answer. It's the late spring of 2020 and Jake's wife, Ursula DeGournsey, is the frontrunner in the upcoming Presidential election…28 Summers explores the agony and romance of a one-weekend-per-year affair and the dramatic ways this relationship complicates and enriches their lives, and the lives of the people they love. (Goodreads)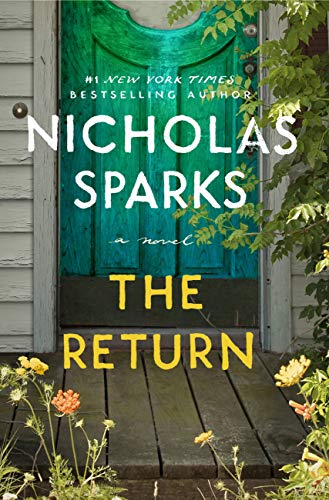 The Return (Publishing: Sept. 29)
Nicholas Sparks
Trevor Benson never intended to move back to New Bern, North Carolina. But when a mortar blast outside the hospital where he worked sent him home from Afghanistan with devastating injuries, the dilapidated cabin he'd inherited from his grandfather became his new home. Tending to his grandfather's beloved beehives, Trevor isn't prepared to fall in love with a local…yet, from their very first encounter, Trevor feels a connection with deputy sheriff Natalie Masterson that he can't ignore. And he meets a local, Callie, who can shed light on the mysterious circumstances of his grandfather's death, until a crisis triggers a race to uncover the true nature of Callie's past. (Amazon)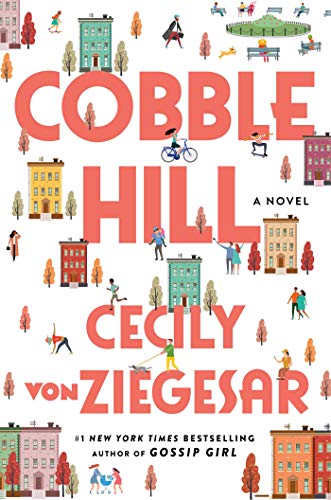 Cobble Hill
Cecily von Ziegesar
In this eclectic Brooklyn neighborhood, private storms brew amongst four married couples and their children. Throw in two hormonal teenagers, a ten-year-old pyromaniac, a drug dealer pretending to be a doctor, and a lot of hidden cameras, and you've got a combustible mix of egos, desires, and secrets bubbling in brownstone Brooklyn. Cobble Hill is highly entertaining portrait of contemporary family life and the colorful characters who call Brooklyn home. (Amazon)
Which book is first on your list?
SHESHE'S TIDBITS
Hey ya'll… there are so many sales this weekend so stay tuned. We will be publishing them here and on Instastories throughout the weekend.
Be sure to check out the ShopSheShe tab at the top in the menu bar. Hover over and choose the category in the dropdown. We try to keep it up to date with the latest and greatest for all budgets. Subscribe here and then you won't miss a post. Simply enter your email in the pop-up box or below. Also, download the LiketoKnow.It App, follow @shesheshow to shop all of our daily outfits, home, beauty, and more. Go here for our LiketoKnow.It tutorial.
WELCOME new readers. We are a fashion/travel/lifestyle blog. We talk about anything and everything, from fashion, travel, health issues to even an occasional recipe. Let us know if there is a topic that interests you. We will do our best to bring that story to you. Have a great week sweet friends and thank you for following along. Without you, we could not continue on this crazy fun journey.
SALESSEP 4, 2020