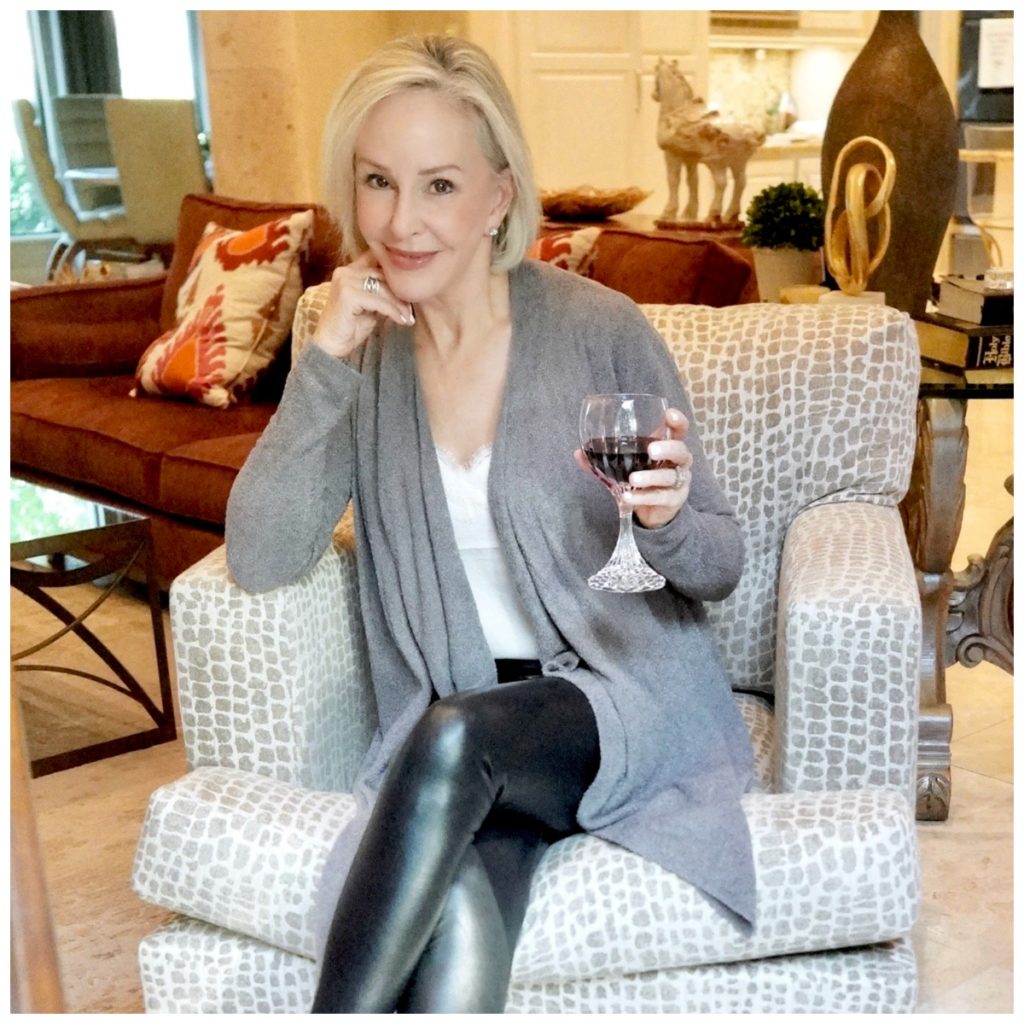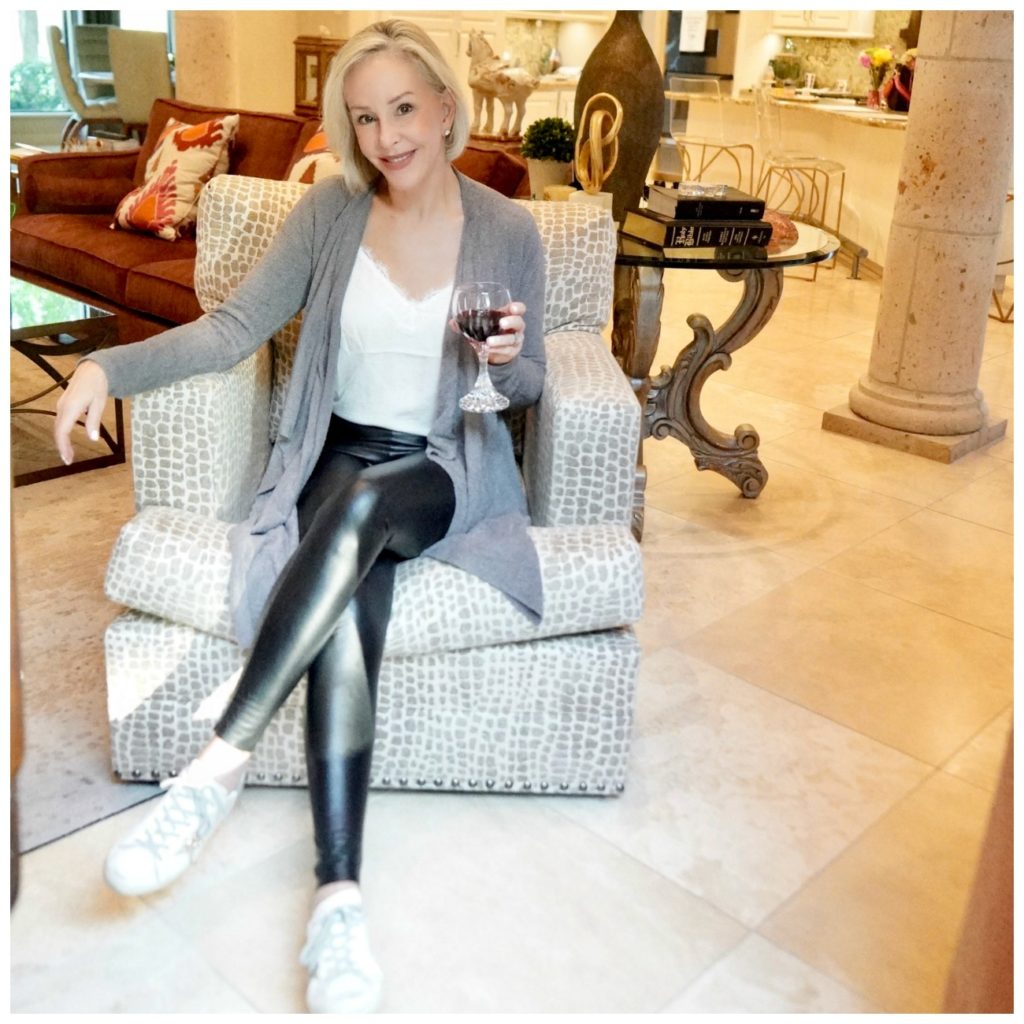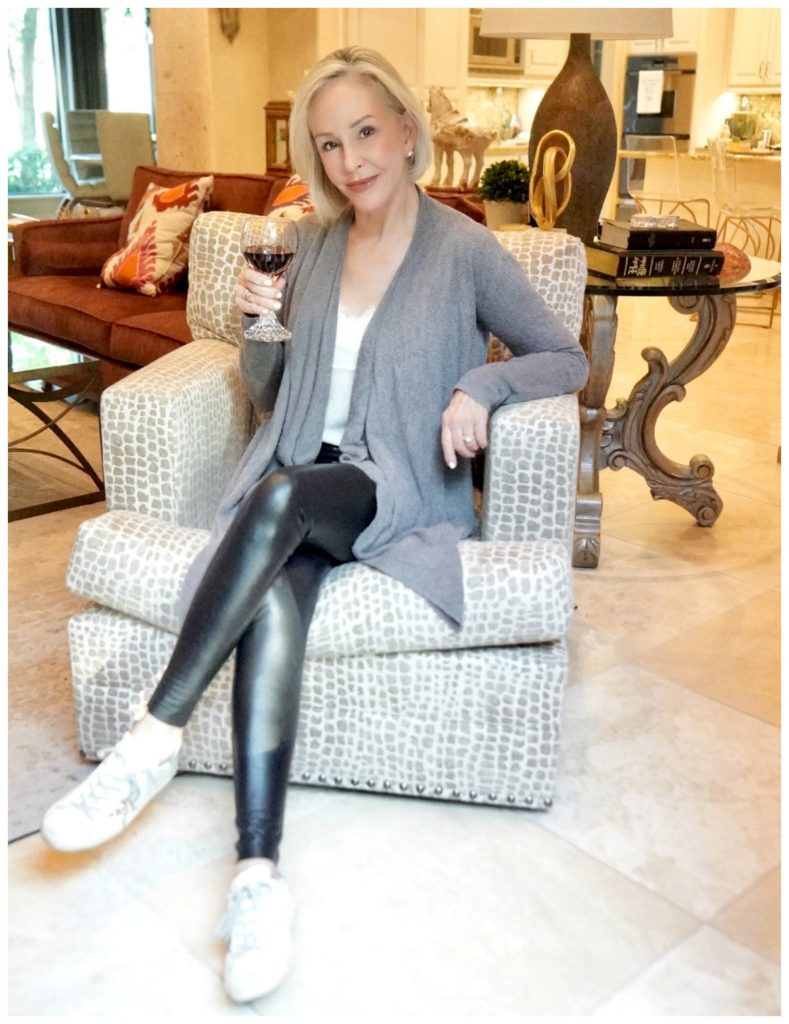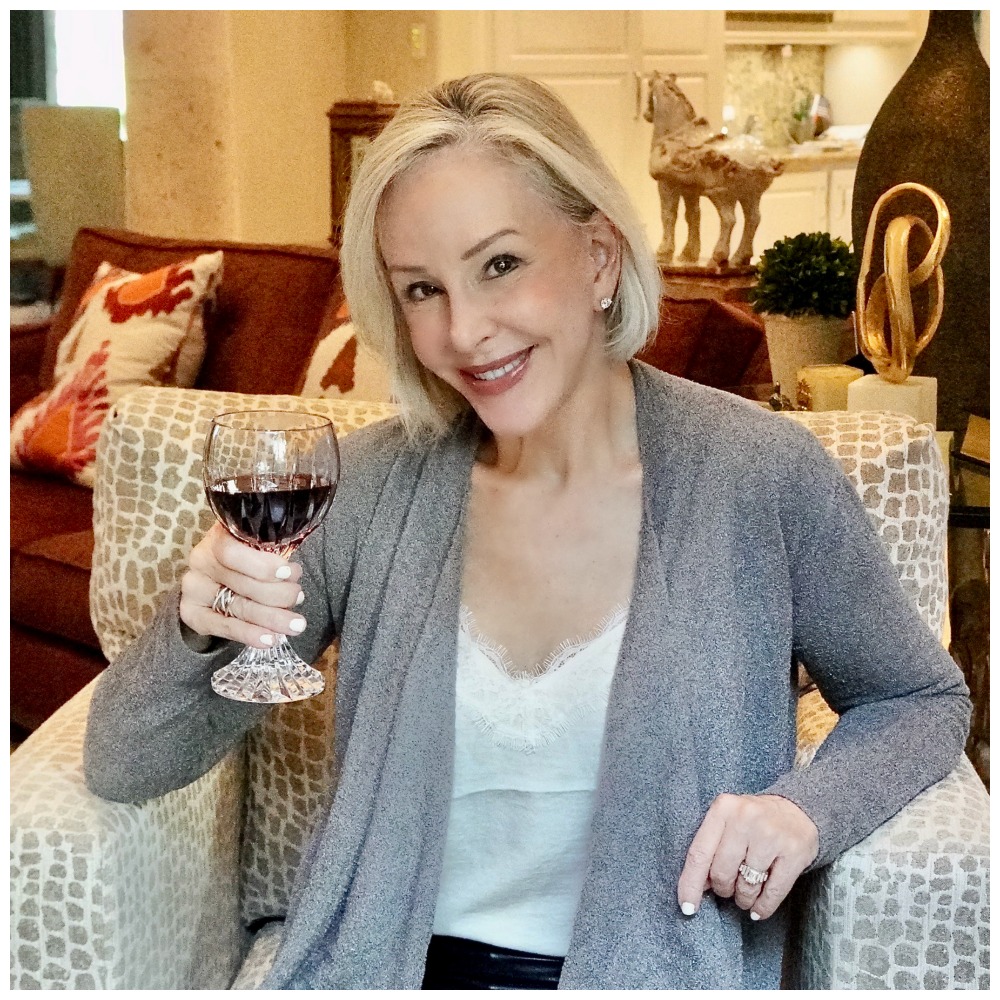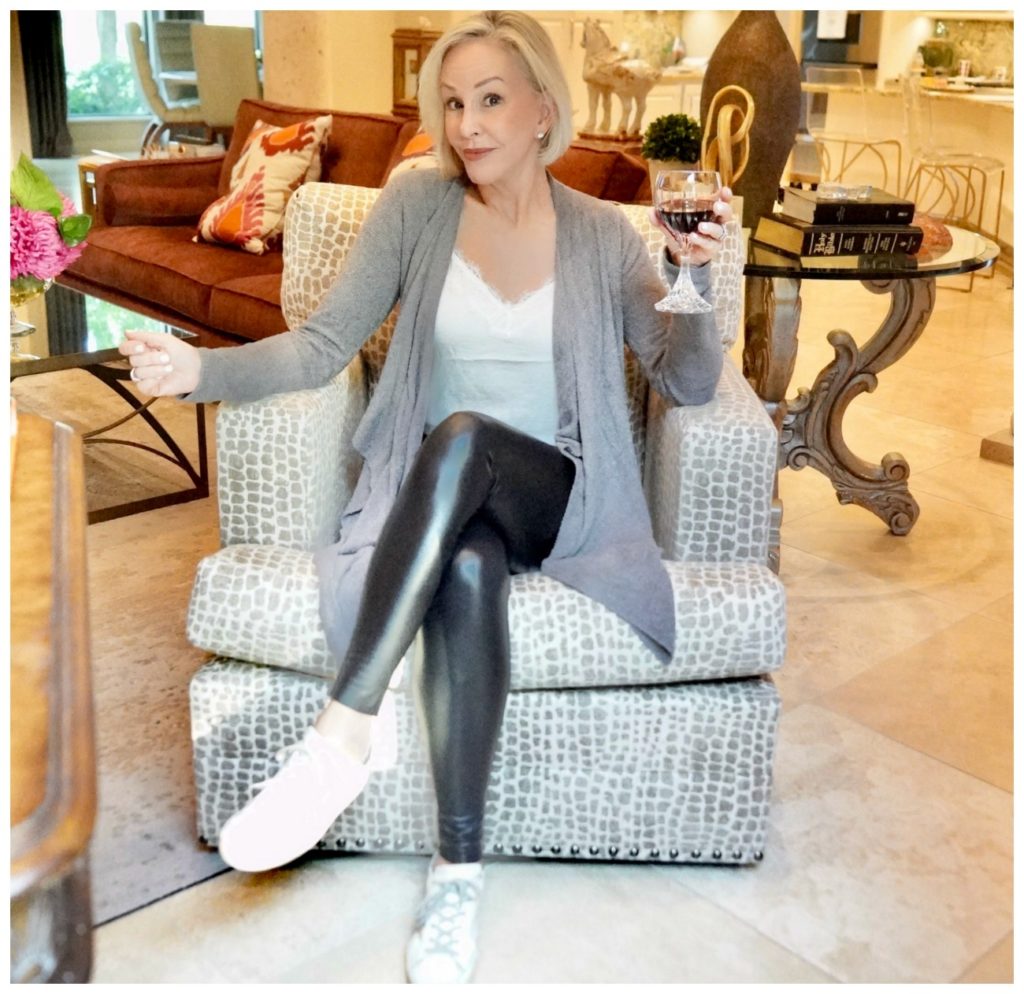 Cardigans, Camisoles + leggings are a necessity this year! Well, every year if you ask me but especially this year! I do feel better when I get up and get dressed but I am not one to dress up just to work in my office with @misspippashow in my lap. Is anyone with me here? Today I am sharing one of my favorite work at home looks with you and why leggings, camisoles, and cardigans are great wardrobe basics in every woman's closet and why you should have a collection.
Why I Love Cardigans, Leggings and Camisoles
We are so big on basics here on SheShe Show. We call it the 80/20 rule. Your wardrobe should be 80% basics and 20% trends. If you will follow this rule, then you will be able to build a beautiful, versatile wardrobe. Oh and don't be afraid to buy a few investment pieces.
There are several reasons I love to wear this look. First of all….COMFORT is key in my life. I work at home so a casual outfit is what I reach for almost every day. Cardigans, camisoles, and leggings are so versatile and I can also wear this to run errands, wear for Zoom calls, walks with @misspippashow, road trips, airplane travel, and more. Plus, break it all up and re-style the pieces to create so many outfits. Let me show you what I am talking about. Follow along.

Wardrobe Basics | Cardigans
I own all types of cardigans but my favorite style hits at or below the knee. This is how I wear suggest to wear them:
~Wear cardigans over workout clothes.
~Over dresses.
~Wear Over Trousers and Skirts
~Over pajamas
~Over shorts

WARDROBE BASICS | CAMISOLES
Some of you probably think that you can't wear a camisole or you just don't know how to style them. Well, I love them and have collected about 30 of them over the last few years. I have dressy camis and casual ones. Casual camisoles are a great basic under t-shirts, sheer tops, and under sweaters. My dressy camisoles are great under jackets, cardigans, or if they have a lace detail they can peek out from under a low cut dress. Below are some of my favorite camisoles.
Wardrobe Basics – Camisoles

Wardrobe Basics – Dressy Camisoles

BASIC LEGGINGS
Again just like camisoles, there are dressy leggings and casual ones. Trending right now are leggings you can wear to workout in or lounge in. By adding a tunic, denim jacket, or cardigan you can be so cute on an airplane or just running your errands.
Changing the texture and pattern of leggings to a faux leather will definitely elevate your look. My rule is to always make sure your bootie is covered. I love a blazer, leather moto over a long shirt with a pair of leggings. A little rule of thumb, I wouldn't do leather over faux leather, so wear knit leggings with a leather jacket and faux leather leggings under a pretty cardigan or textured blazer.
Casual Leggings

Faux Leather Leggings

In Conclusion
If you missed our 3 part basics post that we did last year then you can go here for Part 1, here for Part 2, and here for Part 3. We will be updating it very soon so you will have our latest selections. It is a great recipe to build a great wardrobe.
SHESHE'S TIDBITS
Hey ya'll… there are so many sales this weekend. Go here for the comprehensive list of Labor Day Weekend Sales.
Be sure to check out the ShopSheShe tab at the top in the menu bar. Hover over and choose the category in the dropdown. We try to keep it up to date with the latest and greatest for all budgets. Subscribe here and then you won't miss a post. Simply enter your email in the pop-up box or below. Also, download the LiketoKnow.It App, follow @shesheshow to shop all of our daily outfits, home, beauty, and more. Go here for our LiketoKnow.It tutorial.
WELCOME new readers. We are a fashion/travel/lifestyle blog. We talk about anything and everything, from fashion, travel, health issues to even an occasional recipe. Let us know if there is a topic that interests you. We will do our best to bring that story to you. Have a great week sweet friends and thank you for following along. Without you, we could not continue on this crazy fun journey.