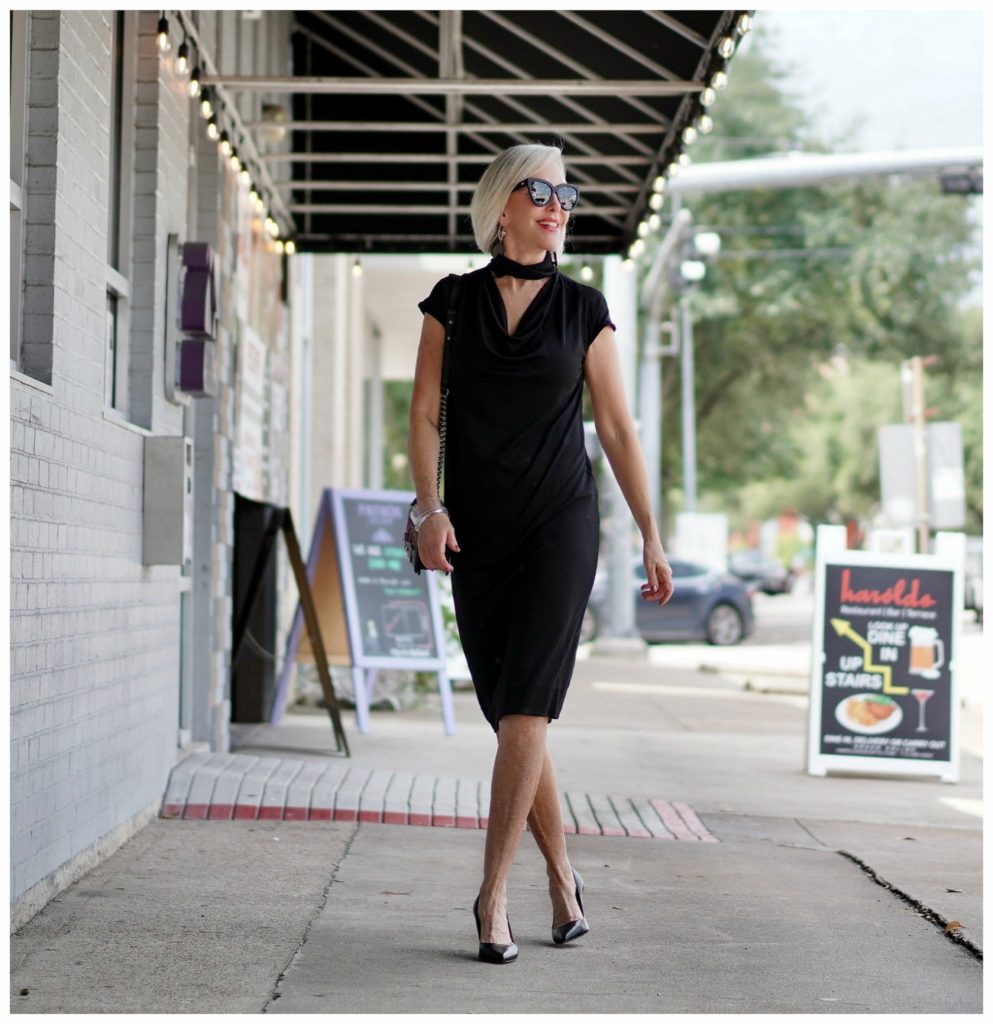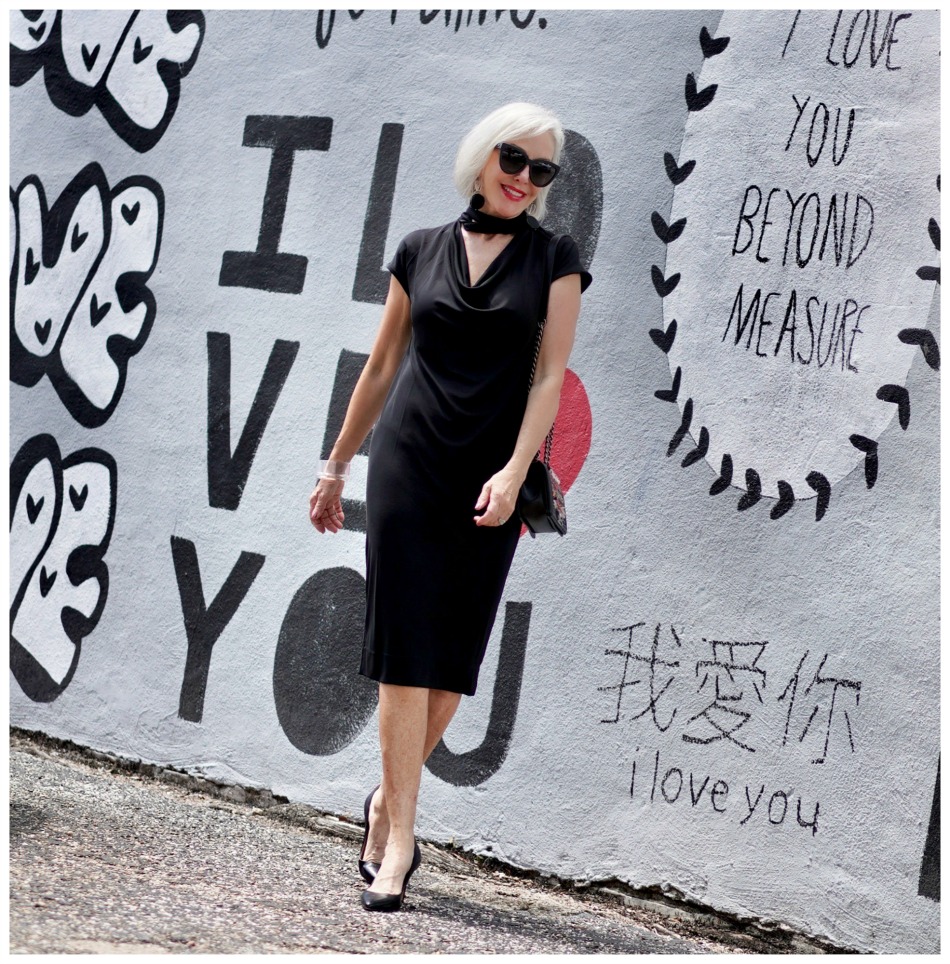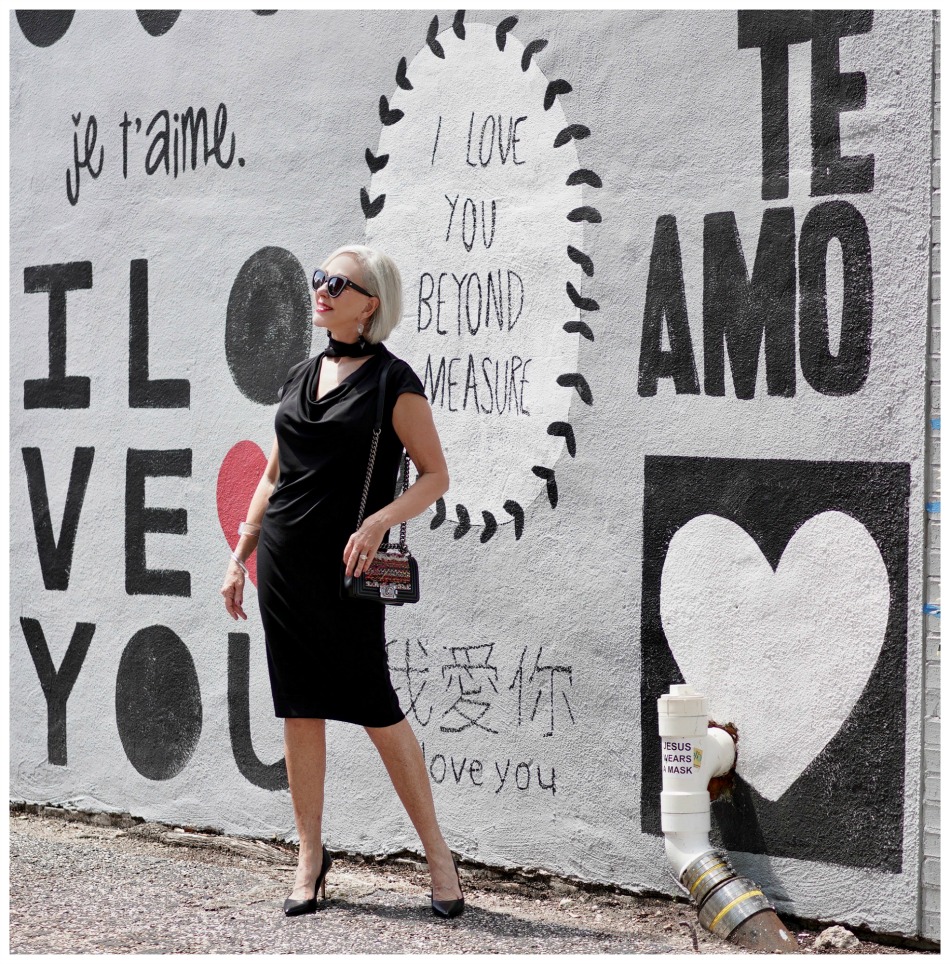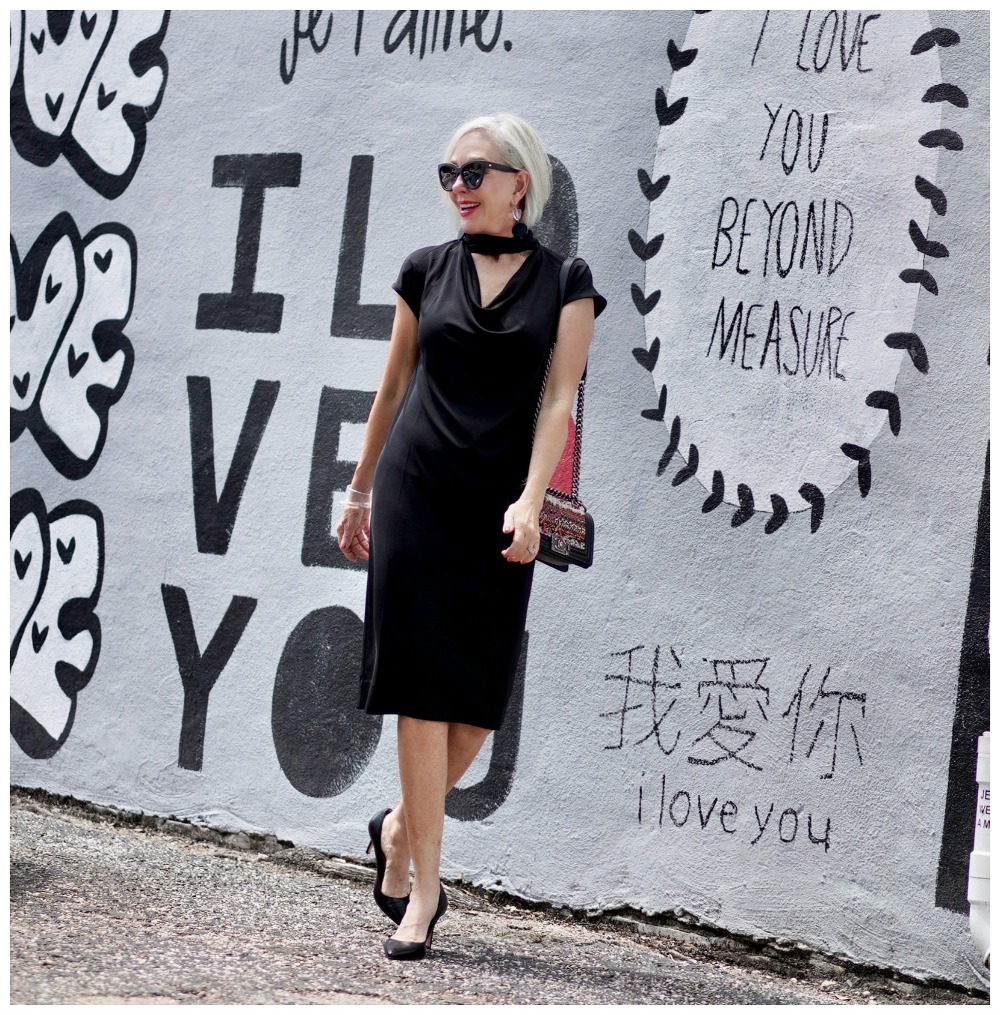 Hi Ladies……how about this beautiful chic look? I know that most of you wear a lot of black but if you think about it I rarely wear black but I do love the way I look in black. Weird, I know…..I am notorious for being a girl that loves color. However, I love modern clothing that is somewhat classic but makes a statement. Today, we are introducing you to Chico's Black Label Collection that is back with a different look and feel.
SHOP MY LOOK

BLACK LABEL COLLECTION
Silk-blend dresses. Beautiful blouses.
Indulgently soft pants. Chico's reimagined collection
is simple sophistication at its finest.
A WHOLE NEW FIT
Unlike Chico's unique core sizing (000-4) the Black Label fits are tailored for chic, slim styling. Choose a size up for relaxed, modern ease. (Sizes 0-18) (XS-XL)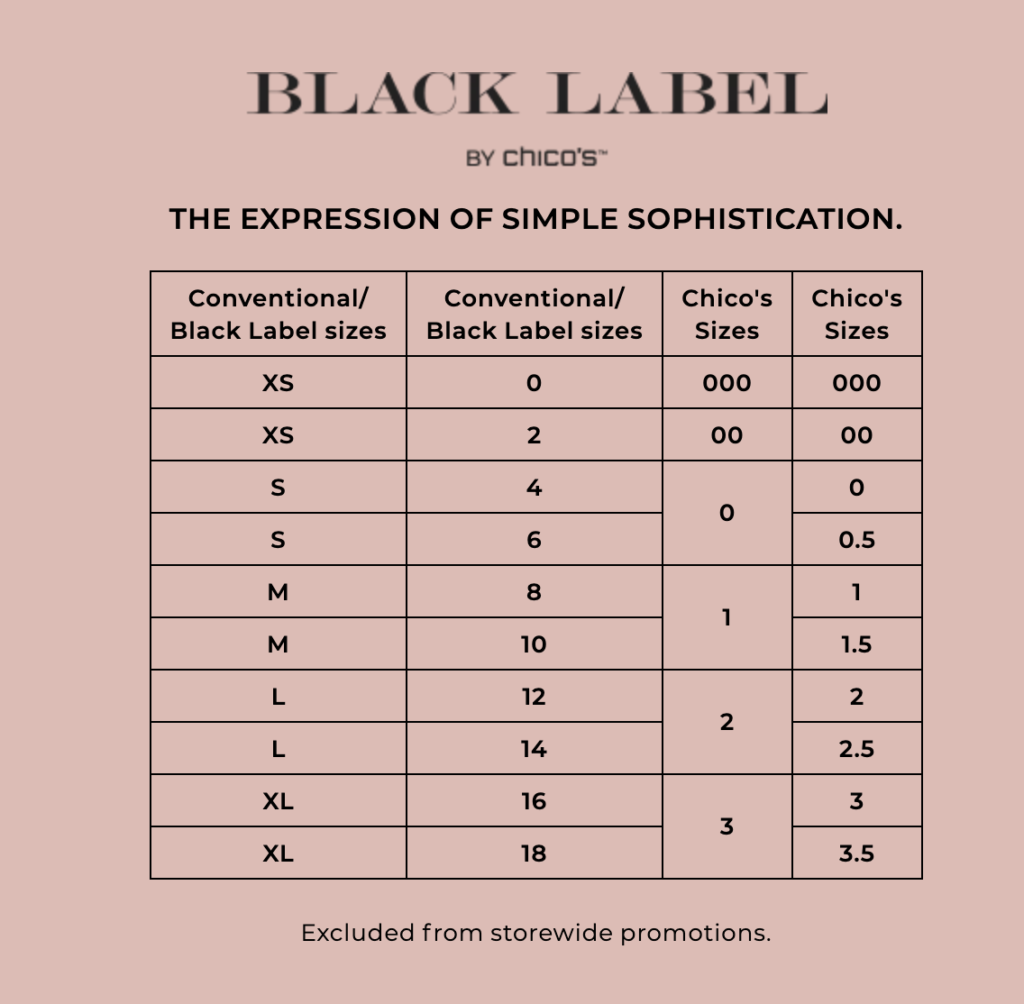 BEHIND THE CHIC
Chico's Fashion Director, Hilary Kelley says "This 2020 capsule collection features a modern silhouette with a designer attitude."
The collection was inspired by the idea of bringing back a former Chico's collection of the same name. However, this time bringing it back with an updated and brand new focus. This 2020 capsule collection features a modern silhouette with a designer attitude, a collection that offers a streamlined approach to dressing. Easy pieces that work together from which you can build an outfit or a wardrobe. This Black Label collection is buy now – wear now seasonless dressing. 
I love this new direction for Chico's and you can read more about how Hilary approached designing this collection here. She talks about her favorite piece in the collection, how she got her inspiration, and all about her a diverse background that gives her the stamp of an experienced fashionista.
She was asked a few questions that I now want to ask you? I would love to see your answers in the comments below. You can cheat and go over to her story for inspiration. Just go here. It is so interesting!
What does "CHIC" mean to you?
Who are your "Style Icons"?
Take a look at the collection below and let us know if BLACK LABEL was a person, who would it be?
Be neither underdressed nor overdressed.
BlACK LABEL BOUTIQUE

SHESHE'S TIDBITS
Another week ahead….we are about finished with a great capsule wardrobe for you as well as fall decor. We have spent hours looking for the best items to give you many many outfits. Stay tuned for this one because it's gonna be good!
Be sure to check out the ShopSheShe tab at the top in the menu bar. Hover over and choose the category in the dropdown. We try to keep it up to date with the latest and greatest for all budgets. Subscribe here and then you won't miss a post. Simply enter your email in the pop-up box or below. Also, download the LiketoKnow.It App, follow @shesheshow to shop all of our daily outfits, home, beauty, and more. Go here for our LiketoKnow.It tutorial.
WELCOME new readers. We are a fashion/travel/lifestyle blog. We talk about anything and everything, from fashion, travel, health issues to even an occasional recipe. Let us know if there is a topic that interests you. We will do our best to bring that story to you. Have a great week sweet friends and thank you for following along. Without you, we could not continue on this crazy fun journey.