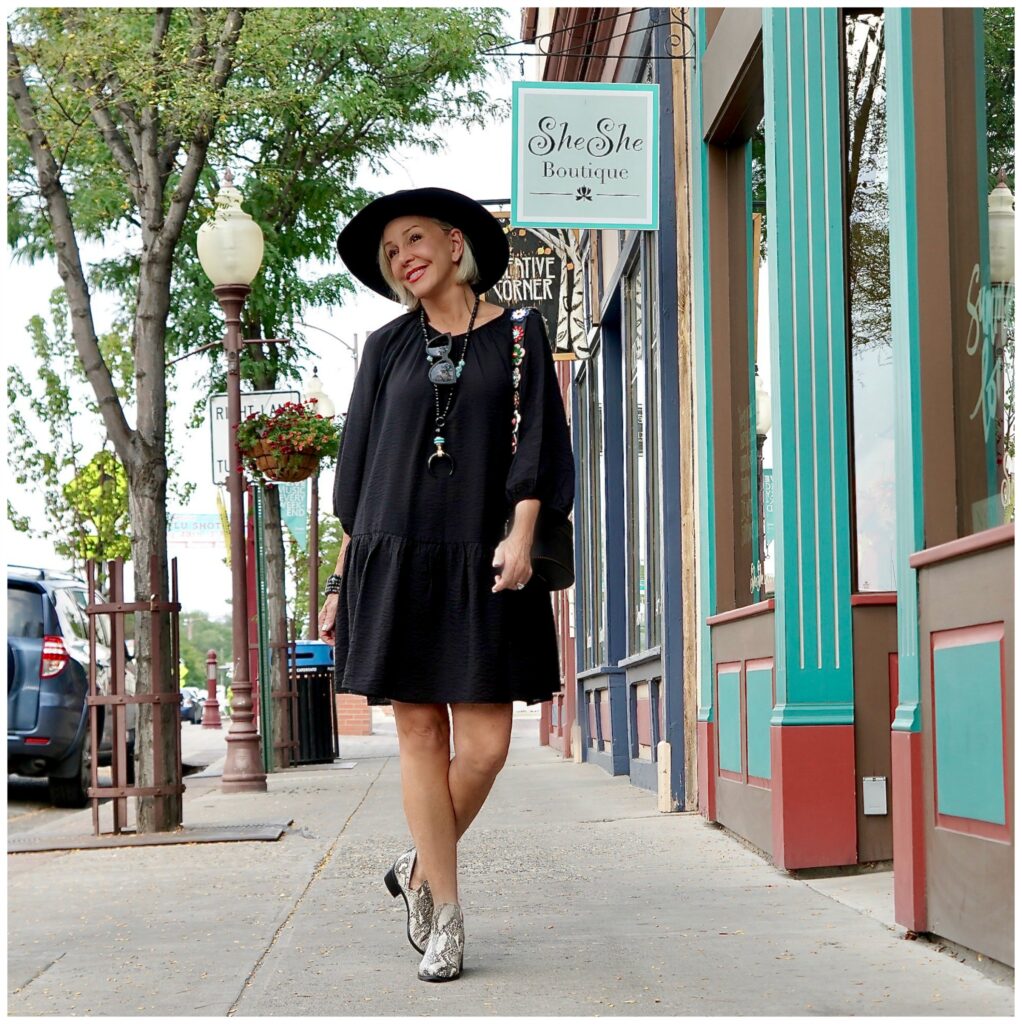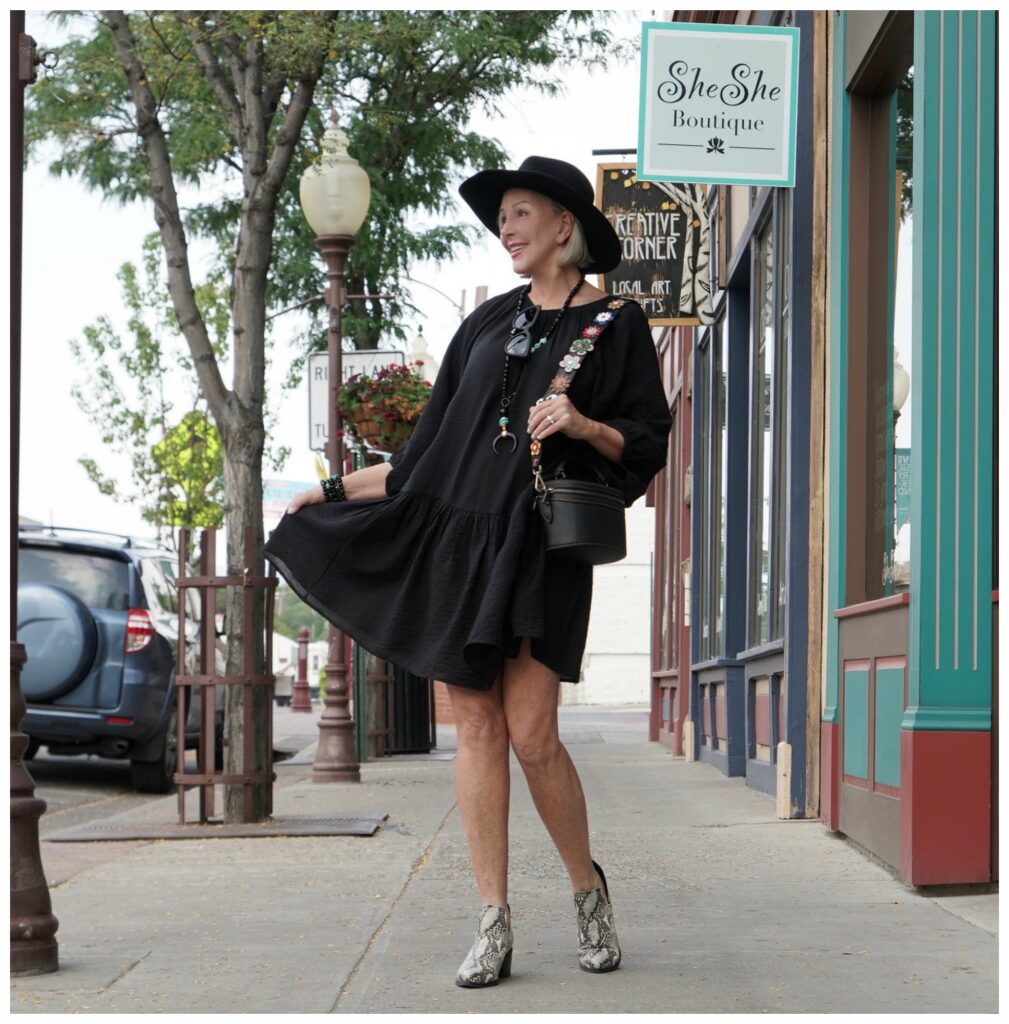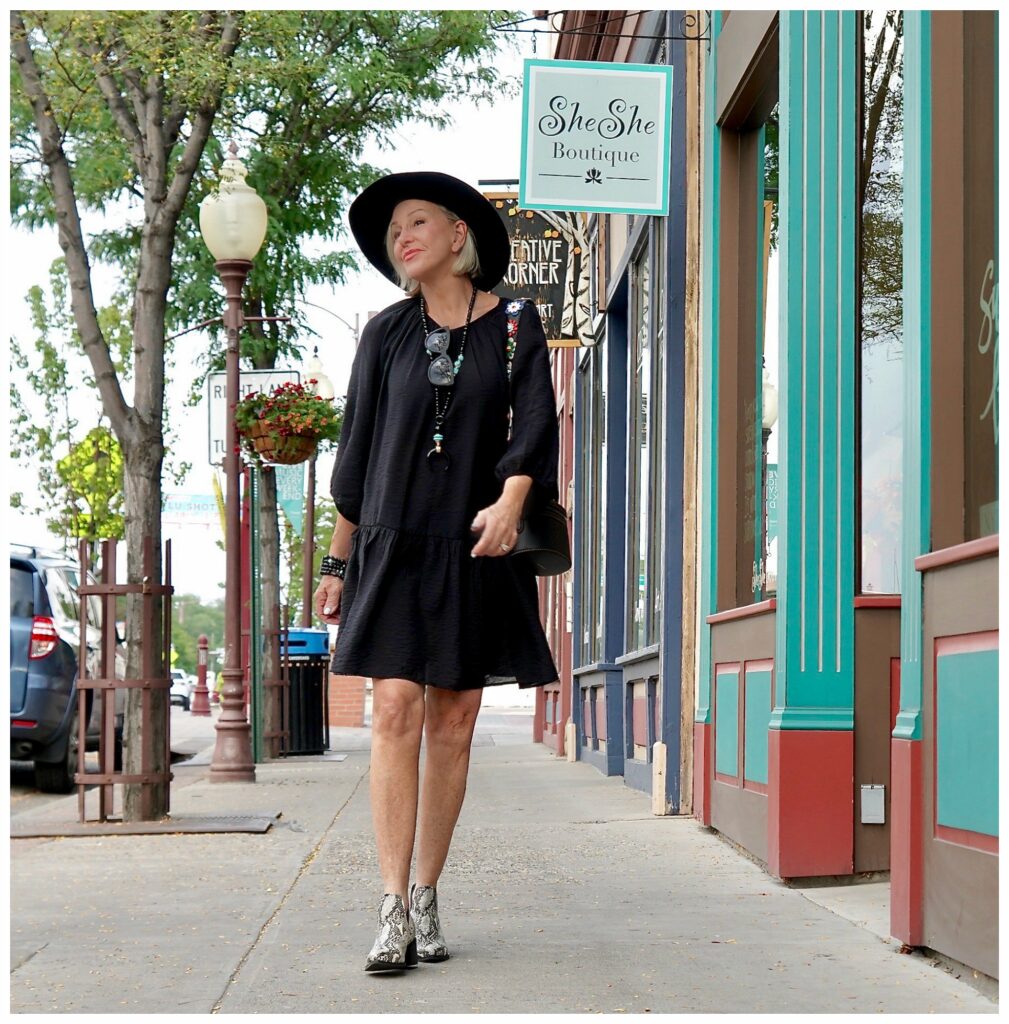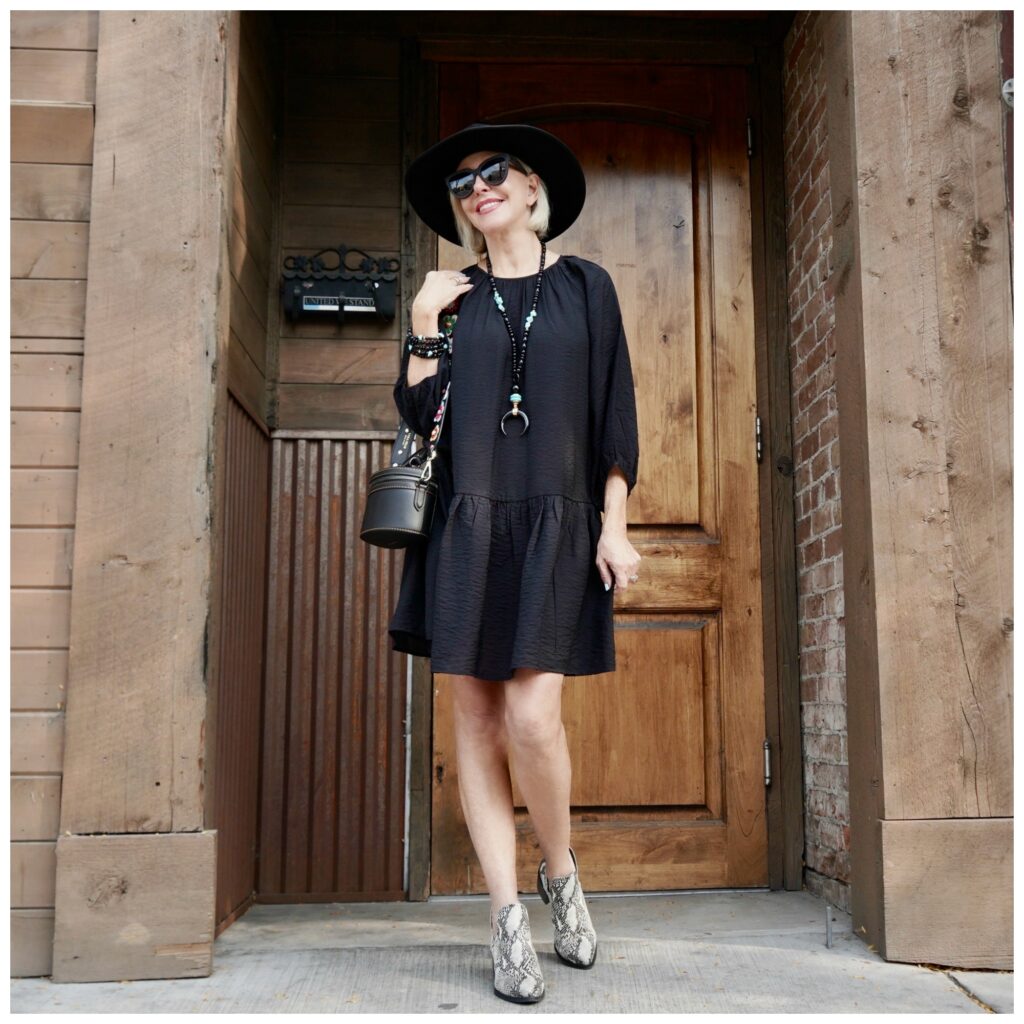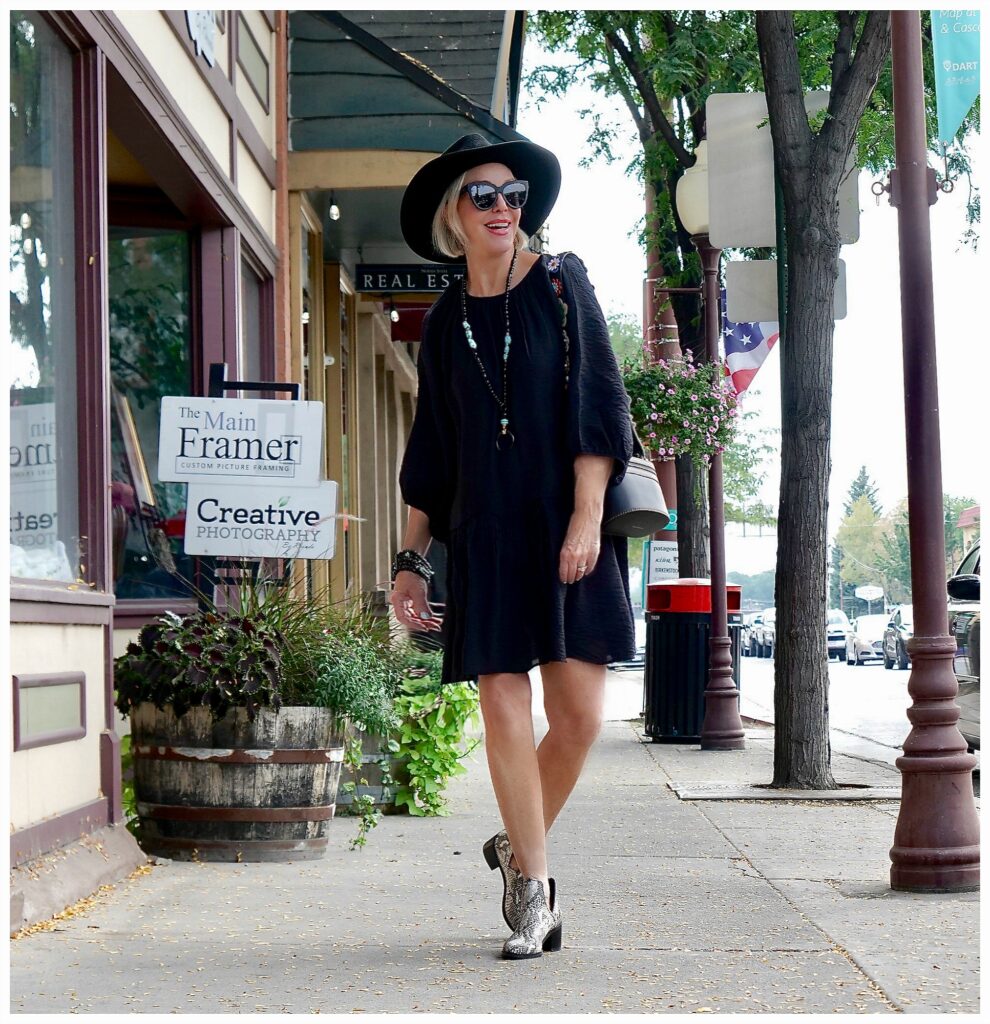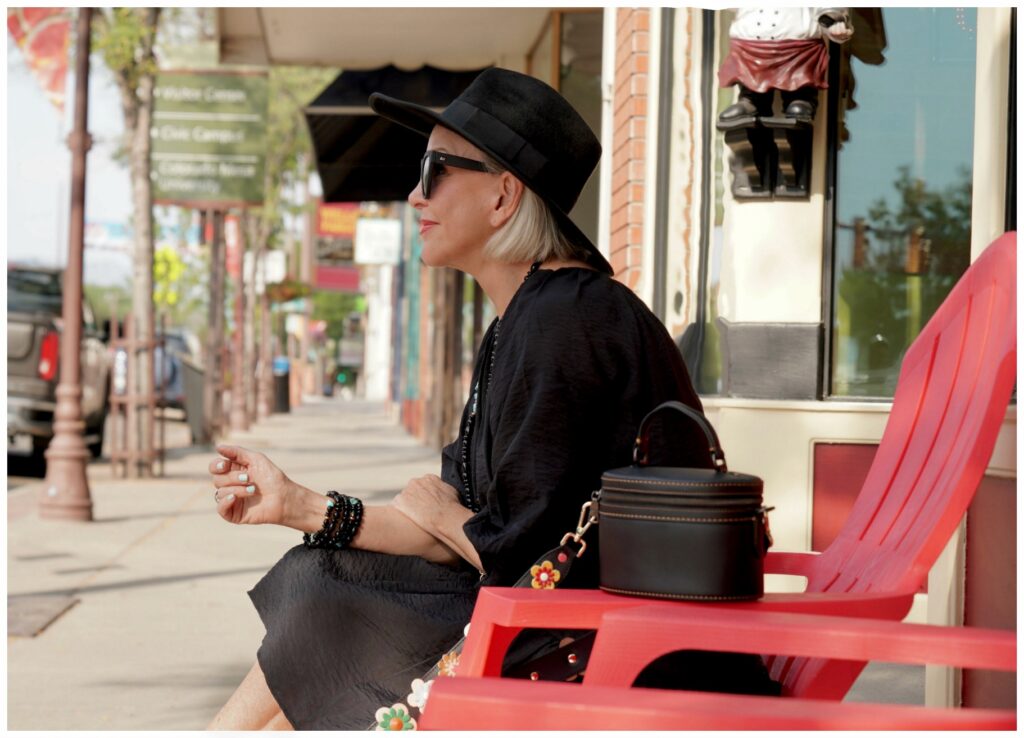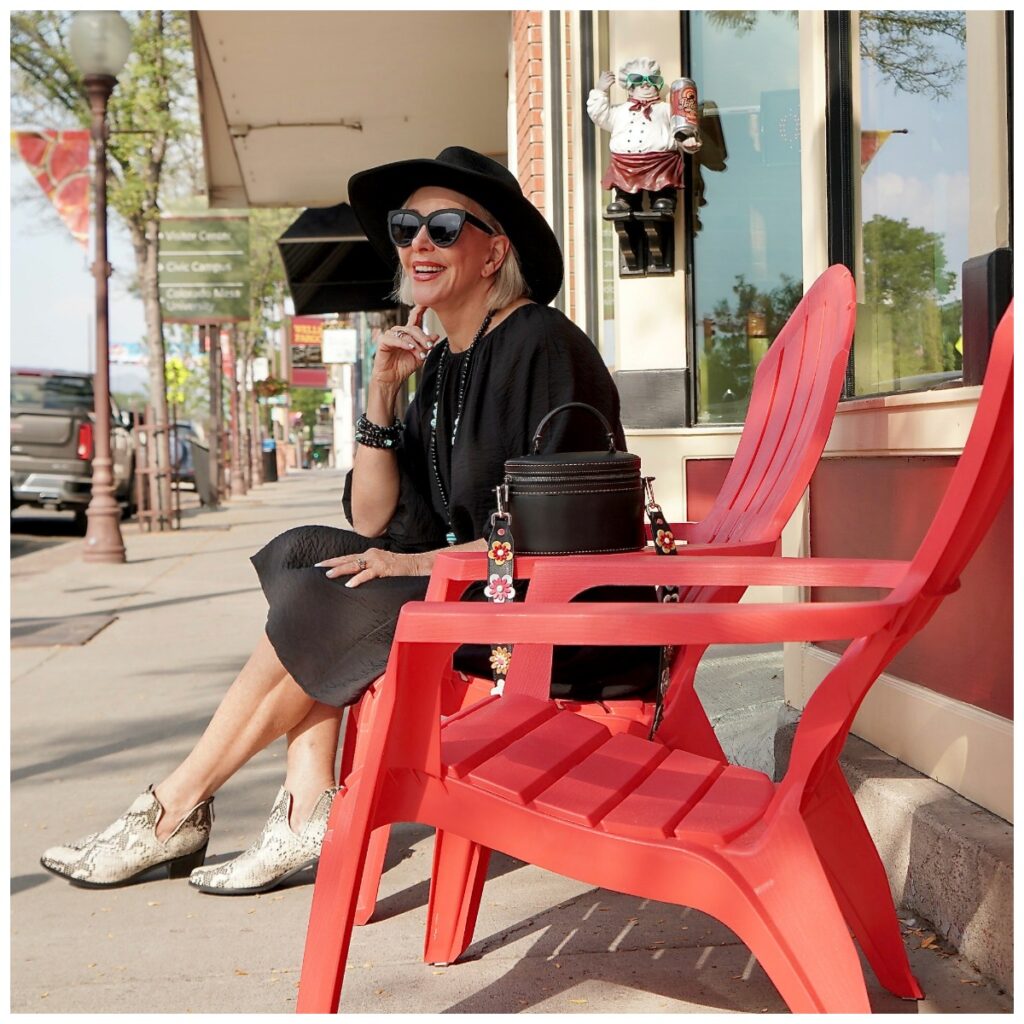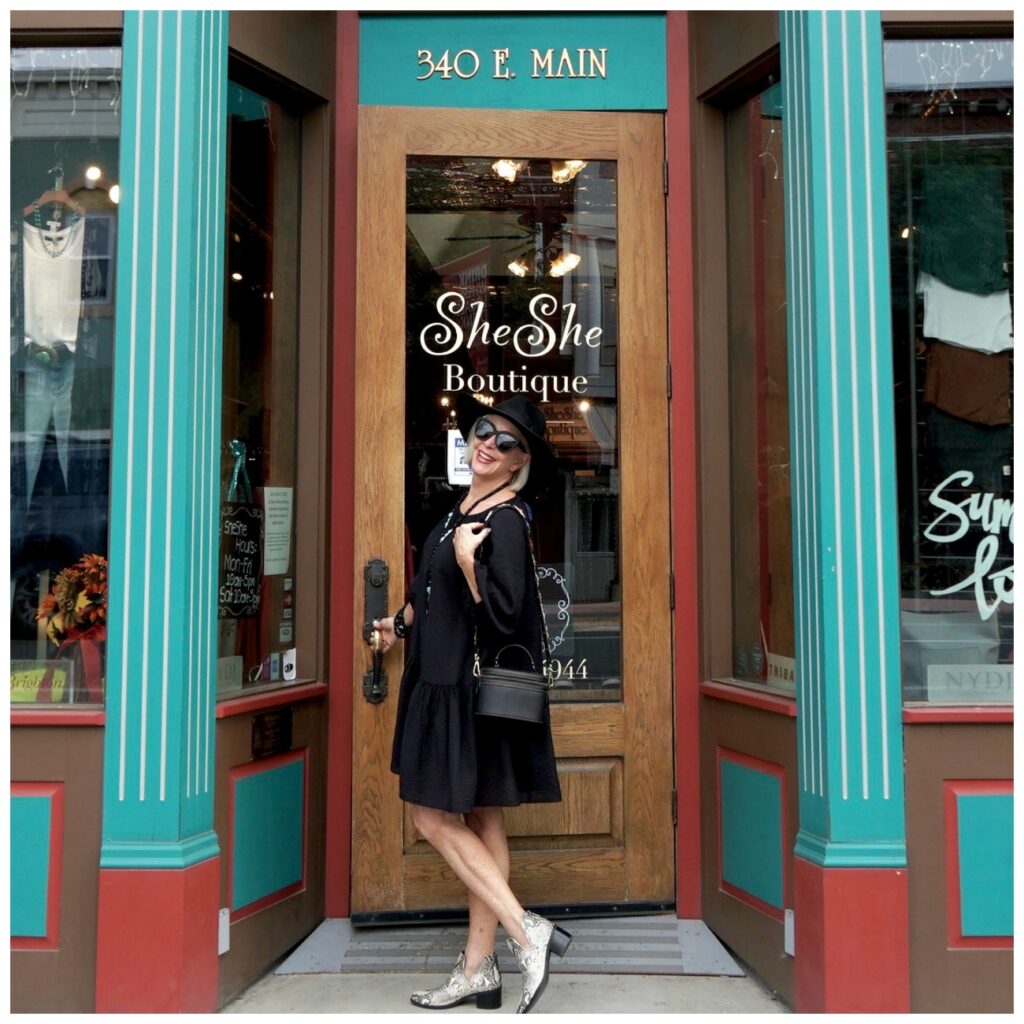 SheShe Boutique In The Beginning
We opened SheShe Boutique in Montrose, Colorado in October of 2005. My husband thought I was crazy to open a store when I didn't even live in Montrose full time. We spent many summers there and I just saw the need for a lady's boutique so I went for it. It was great for several years until I got tired of going to 5 markets a year plus flying back and forth from my home in Houston on a monthly basis.
SOLD SHESHE BOUTIQUE IN 2011
Nine years ago in 2011, I sold my SheShe Boutique to the perfect young lady to carry on this baby of mine. Now, 15 years later it is still going and growing strong under the artful and stylish guidance of owner Kimberly McGehee.
She did not get rid of me completely because I remained as her landlord. When we remodeled this historical building we built a loft apartment upstairs where I stayed when I was there without Norman. We also stayed there a lot when we were building our river house. Kimberly has always been so good to let us have any mail or packages shipped to the store.
Walking through the store and looking at all the merchandise that she has chosen will always be something I love to do. I am always available to Kimberly to share with her about new lines to check out and upcoming trends that I might see coming or to just bounce ideas off one another. She didn't know anything about owning a boutique but she took the ball and ran. After the first year, she really didn't need my help much anymore. I am so very proud of her and I know
SHESHE BOUTIQUE 10 YEAR ANNIVERSARY
In 2015 for the 10 year anniversary of the store Kimberly felt like she wanted to put her influence into the brand so she re-vamped the store still keeping the historical aesthetics from the turn of the century when it was built. It is always important to change things up here and there so customers will always be excited to stop in. I love what she did.
Because Montrose is a small mom and pop town, price point and the right style is very important to consider when doing the buying. That was always the hardest thing for me because what I wanted to sell in the store wasn't always the merchandise that my customers wanted to buy and wear. Sometimes very frustrating. Montrose is basically a more mature clientele with a modest medium-income so not much need for contemporary labels. Most of the brands found in small boutiques are not carried in large department stores which is good because it is so hard for the small stores to compete with larger store pricing.
A NEW ERA
For about a year now I have been ready to take the next step to make the break from SheShe Boutique completely and I wanted Kimberly to buy the beautiful historical building that I totally remodeled in 2003. After some time she was able to put the deal together and I am happy to say that we are both happy to take the next step in our lives. It was bittersweet because it was like having a baby for me and then sending her off to college.
I learned so much about running a business but it was more about doing something that I loved and that was fashion.
Shop These Brands At SheShe Boutique + More
Joseph Ribkoff This is a beautiful brand that is actually the brand that Miss America is seen in most of the time. Great dresses, pants, tops for special occasions.
Tribal A beloved brand by the missy women. This is mostly sportswear and everyday brand at a modest price.
Prana A popular leisure lifestyle brand for the workout enthusiast or great travel clothing.
Johnny Was A top and dress line with beautiful embroidery, silks and prints. A special addition to your wardrobe. Sizing xsm to xxl.
Not Your Daughters Jeans most commonly called NYDJ These jeans are made for the woman with styles that the younger hip set would approve of.
Brighton A privately owned company that caters to the boutiques. They make handbags, shoes, and small leather goods. The quality and craftsmanship hold up to any designer brand on the market today. Even though you will pay over $200 for their goods, they are worth every penny and come with a lifetime warranty for normal wear.
Nomadic Traders Is a line that resonates and connects to the mountain regions of the nation. Lots of beautiful nomadic sweaters, stylish thermal tops, jackets, and other alpine looks. I love Nomadic Traders, but in Texas, I can't wear too many of their styles, but they work perfectly when I am traveling north or over an overseas winter trip.
Shoes and Accessories
Kendra Scott A really great moderate accessories brand that I love. The designers are dead-on in bringing that latest trends to you. They are actually trendsetters!! Being from Texas I heard about Kendra Scott headquartered in Austin, TX, early on. I am excited that Kimberly took the plunge to grow the business and give it a try. Colorado is always about a year or two behind the nation as far as big fashion trends, but she stuck it out and now the line is growing for her.
Sorel Boots and Shoes A favorite brand for the outdoor active girl.
VISIT SHESHE BOUTIQUE IN MONTROSE, COLORADO
SheShe Boutique is located in the heart of downtown Montrose, Colorado where most of the buildings were built in the late 1800s. It is a beautiful store with great merchandise, but more than anything it is a place to just stop in and visit for a spell. If you are passing through on your way to Telluride, take a few minutes, and stop in. You will fall in love!!
Should you be interested in supporting SheShe Boutique but can't conveniently stop in then you can also visit the website at www.sheshemontrose.com. , www.Instagram.com/sheshemontrose, www.Facebook.com/sheshemontrose,
SheShe Boutique 340 E. Main St. Montrose, CO. 81401 Ph: 970-249-4944.
SHOP MY OUTFIT ( from my closet )

SHESHE'S TIDBITS
Doing a little work this weekend but I don't mind because I am at home. Something about home……….that I just love!
Be sure to check out the ShopSheShe tab at the top of the menu bar. Hover over and choose the category in the dropdown. We try to keep it up to date with the latest and greatest for all budgets. Subscribe here and then you won't miss a post. Simply enter your email in the pop-up box or below. Also, download the LiketoKnow.It App, follow @shesheshow to shop all of our daily outfits, home, beauty, and more. Go here for our LiketoKnow.It tutorial.
WELCOME new readers. We are a fashion/travel/lifestyle blog. We talk about anything and everything, from fashion, travel, health issues to even an occasional recipe. Let us know if there is a topic that interests you. We will do our best to bring that story to you. Have a great week sweet friends and thank you for following along. Without you, we could not continue on this crazy fun journey.