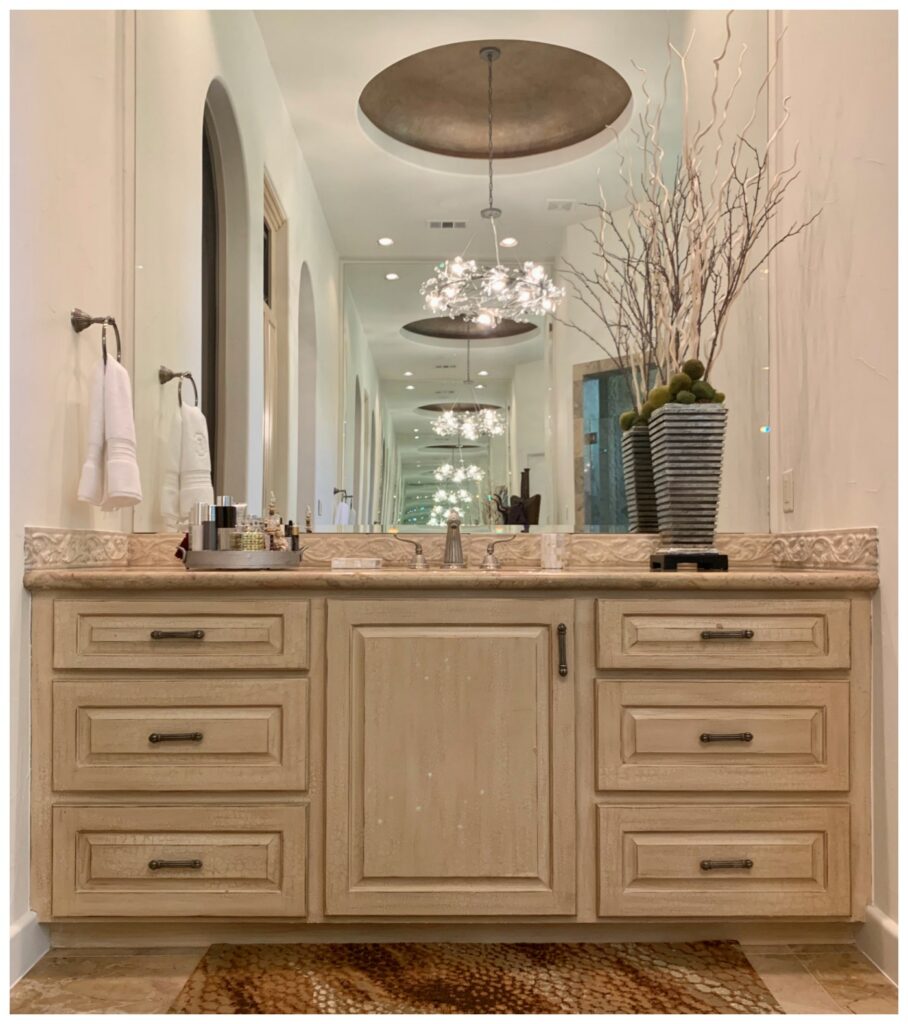 Bathroom organization is key to create a peaceful, relaxing space that we visit often to destress at the end of our day. I worked very hard on organizing my bathroom and I absolutely love it! Plus, it has helped me knock my routine time in half! Below I have all of my favorite things to help get you organized and some things that will freshen up your bathroom!
Bathroom Organization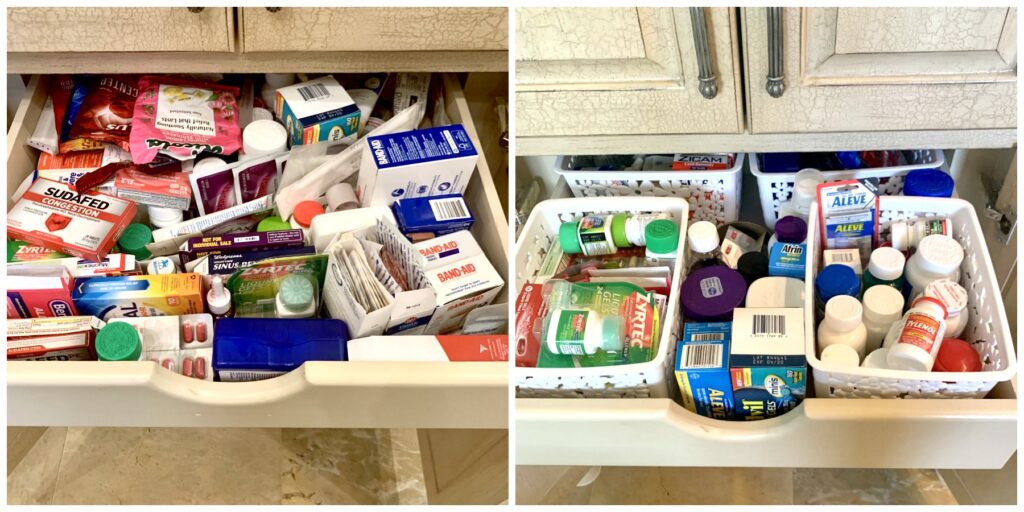 The under-cabinet organization is so important and has saved me so much time when getting ready as I am not digging for ages looking for my things. To save space, I love this organizer that hangs on your cabinet door, keeping your hair tools from tangling too! Hanging shelves are always a great way to maximize your space as well. I love these!
Baskets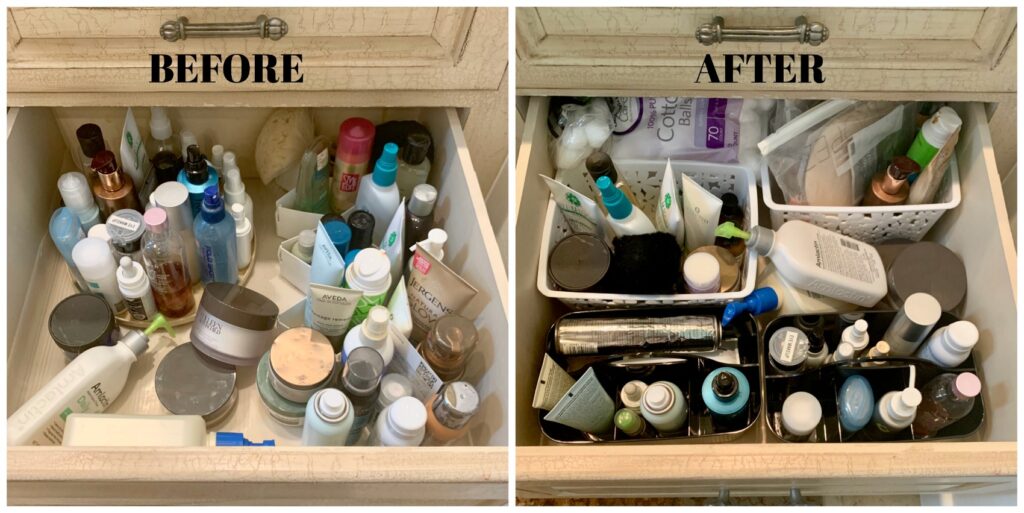 My bathroom drawers and under the cabinets have made the biggest difference to now have stackable baskets! These baskets work great to organize all of those hair products, face serums, medicines, and ointments! You name it, it has a basket!! For the linen closet, these baskets are helpful and elevate your space to give it a more organized feel as well.
Drawer Organization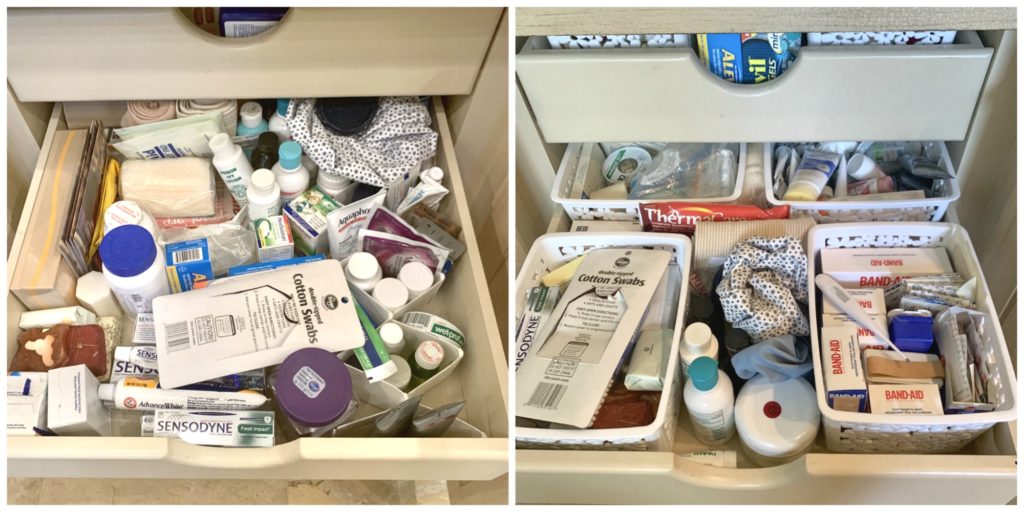 I used to take so much time digging and digging for my products, sometimes finding products I forgot I had! Thanks to these nifty baskets, all of my things are easily accessible and have their own place. I have deep drawers so I like the stackable baskets. For the drawers that aren't so deep, these are great as well! A quick tip is to also use a label maker and label your drawer organizers, this will keep the whole family organized!
Countertop


Bathroom Refresh


SANIBEL GUEST BATHROOM UPDATE
I recently refreshed my guest bathroom in Florida and it was the little things that made a HUGE difference. First, I changed out the mirrors to these, to give it a modern touch. Then we painted the cabinets (color – Sherwin Williams Really Teal), switched out the hardware to these, and put in new light fixtures! These are the mirrors we chose. Also, an easy way to update your bathroom is to refresh the containers (loving these), new rugs (this is a fave), and tossing the tacky branded soap\lotion bottles, and using glass ones like these!
BEFORE
AFTER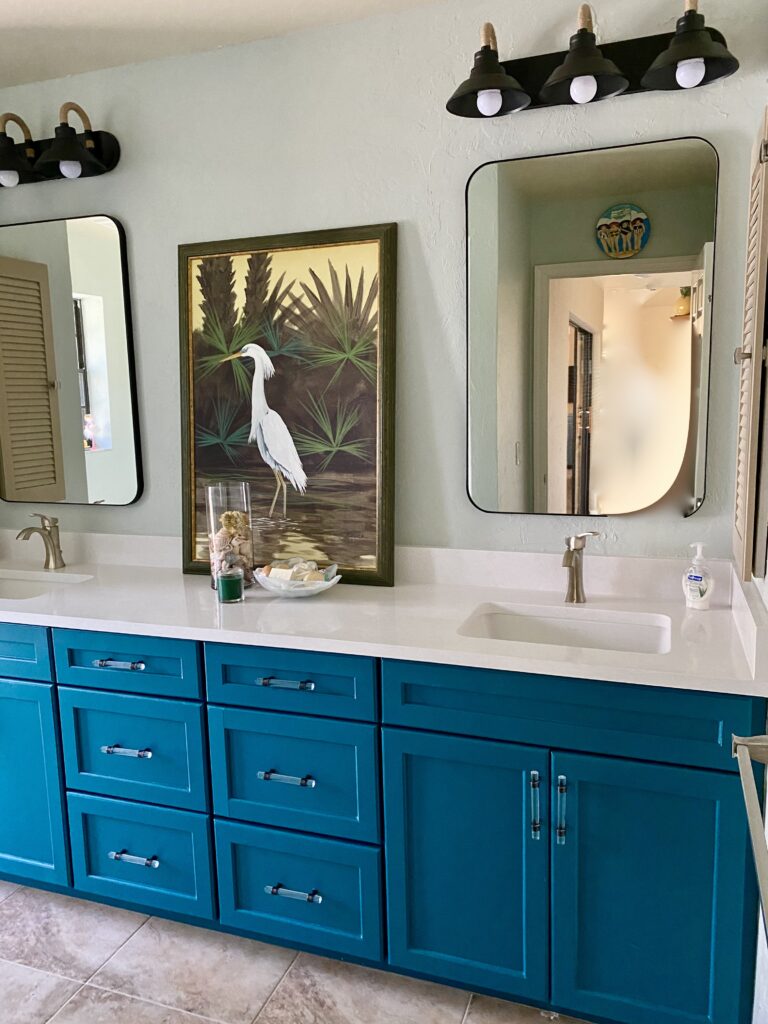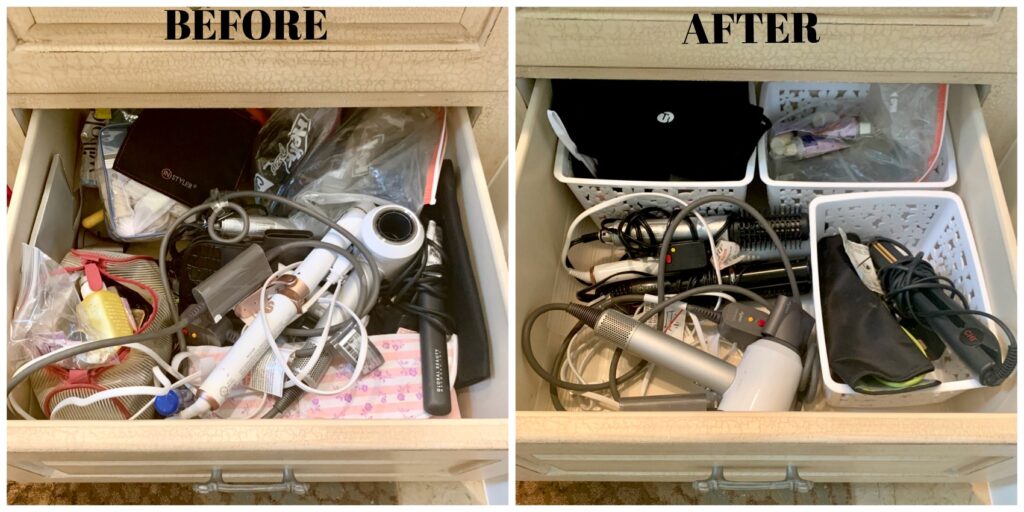 Bathroom Organization Shop

SHESHE'S TIDBITS
Happy Friday sweet friends! Well, it is the dog days of summer and in the south, it will last at least another month. Yuck!!!! We just learn to survive. We are winding up our time here on Sanibel with a few more days here before we go back home to Houston where we will start our fall season with football, board meetings, etc. I am kind of looking forward to the change. Last year we did not go to any football games so hopefully, we won't go back down into lockdown so we can go. I sure do hate seeing all of the new COVID cases popping up. When will it ever end? Use what we have learned this last year on how to stay healthy. Take zinc and vitamin C along with your other supplements does help I think. Love you guys so much!! Have a great weekend!!
Have a wonderful day sweet friends!
ABOUT SHESHE SHOW
WELCOME new readers. We are a fashion/travel/lifestyle blog. We talk about anything and everything, from fashion, travel, health issues, skincare tips, to even an occasional recipe. Let us know if there is a topic that interests you. We will do our best to bring that story to you. Have a great week sweet friends and thank you for following along. Without you, we could not continue on this crazy fun journey.
Be sure to check out the Shop SheShe tab at the top of the menu bar. Hover over and choose the category in the dropdown. We try to keep it up to date with the latest and greatest for all budgets. Subscribe here and then you won't miss a post. Simply enter your email in the pop-up box or below. Also, download the LiketoKnow.It App, follow @shesheshow to shop all of our daily outfits, home, beauty, and more. Go here for our LiketoKnow.It tutorial.