The below blog post is a paid collaboration with Cubii. Coupon code below.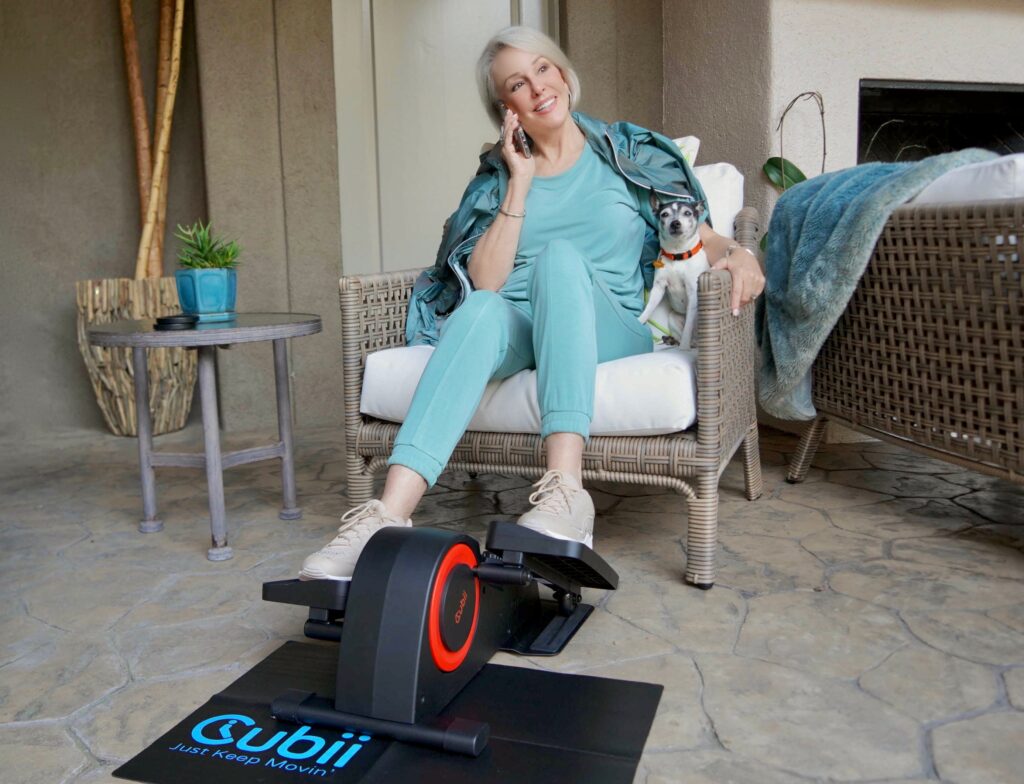 Last year I fell in love with Cubii, my compact seated elliptical. After hitting some health hurdles in 2021, I decided to reincorporate Cubii into my day-to-day in 2022 as a great way to start off the new year on the right path!
Today, I want to share more about Cubii (and it's perks!) and why it made it on the list of my 2022 New Year's resolutions.
What is Cubii?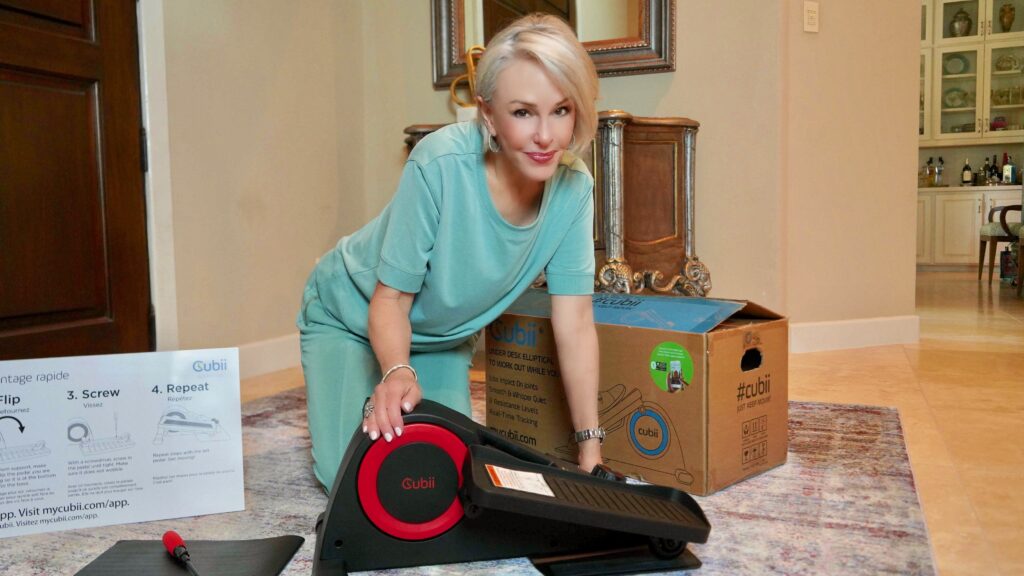 Cubii is the original, award-winning compact seated elliptical that helps you build healthier habits and stride towards a healthier you. Use Cubii to get fit while you sit, add more strides to your day (gotta get those 5,000 in!), burn calories, and boost energy.
What Makes this Product Unique?


Cubii is a beautiful product with a patented, ergonomic design. It's also low impact on joints, and is the only compact elliptical that connects to a mobile app, Fitbit, & Apple HealthKit to track, share, & compete, making it a unique community experience. The fact that this is an elliptical that can fit under a desk makes it especially unique and practical! 
Why I Love My Cubii
There are many reasons why I've become obsessed with striding on my Cubii. I have found myself working on my couch and working out! I'm also loving that I can increase the intensity as I build up my strength! I have listed below just a few of my favorite things about my seated elliptical:
Whisper Quiet– Cubii is practically soundless! I can pedal away and not have to worry about disturbing others, my dog, or interrupt my showtimes! So if noise is a concern, there's no need to worry as this little machine only whispers!
It's Portable – I'm a lady that's always on the go! We own a few homes that I travel back and forth to manage and I can take this machine with me everywhere I go so I never miss a workout. 
Fits into my Routine – I'm never interrupted or stopped because I need to hop on the elliptical. I sit down and set down my Cubii and I continue with my plans AND get to workout! 
Low Impact + No Weight – Cubii makes my workout painless. At 65 getting on a stand-up elliptical is almost impossible because having my own weight on my joints causes me so much discomfort, as with most people my age! With my Cubii I am no longer experiencing that discomfort and can use this elliptical 10x longer or more than I would on a stand-up elliptical. 
Cubii makes wellness approachable for ALL ages, abilities, and lifestyles.
My New Years Resolution with Cubii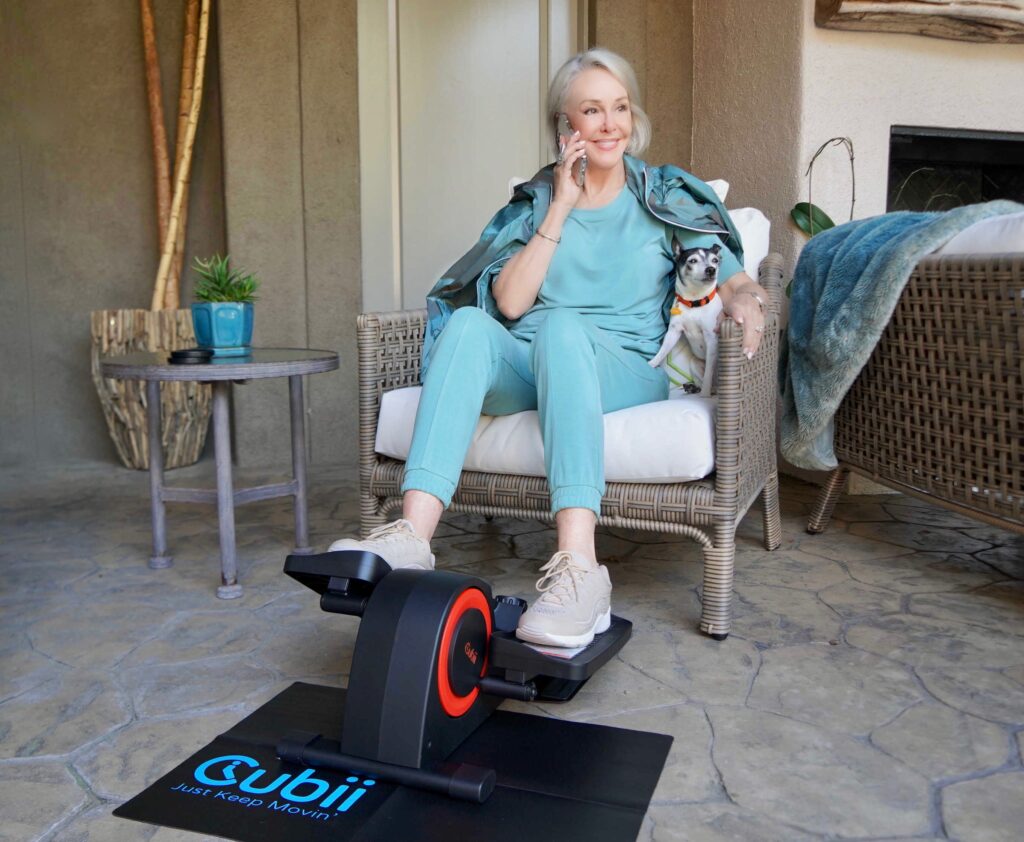 In the last 6 months of 2021, I had a lot of health issues and found myself not working out as much. It put me in a serious funk and I really felt down about it. So, this year I am putting my health as my number one priority and I will have no excuses now that I have my Cubii.
Normally my excuse for not being able to take a class or workout is because I am so busy! But with my Cubii I can work out while I am working at home (which is most of my time). Whether I am on the couch, on my computer, or on a conference call I can pedal away and stay fit while I sit!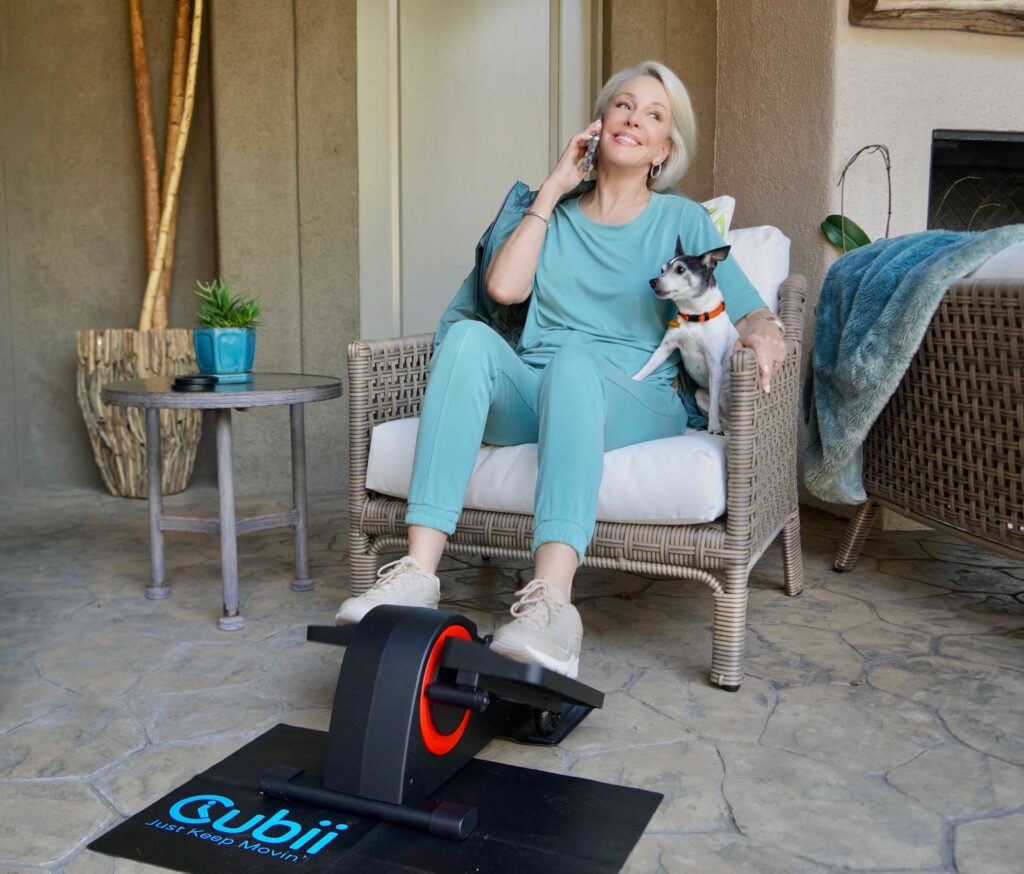 The Perfect Gift
Although the holidays are behind us, Cubii is still the perfect gift! Maybe you missed Christmas or "it's on the way", this is a great last-minute gift and definitely the gift that keeps on giving.
We all enjoy relaxing on the couch, working at a desk/table, and all sitting. Last year we did a lot of sitting, which I used as an opportunity to get to know and use my Cubii. Whether wanting to burn calories, improve circulation, have a boost of energy, etc., or just simply be productive while we sit, Cubii is a perfect gift for someone special you love. So gift a set of slippers and a Cubii elliptical and your special person will always be grateful.
Want to check out Cubii for yourself? Click here and use code SHEREE50 at checkout for $50 dollars off your purchase through February 15th, 2022! 
Set up + How it Works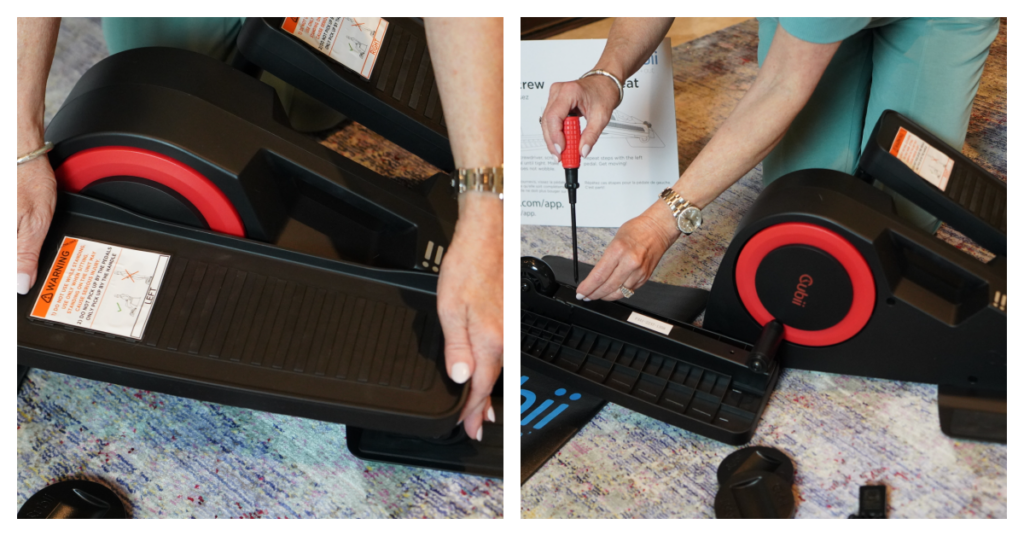 Cubii is very simple to put together. It literally comes with 4 screws, the machine, a screwdriver, and the pedals. All we had to do was screw in the pedals and charge the Cubii and we were peddling away.
Don't forget to download the app where you can keep track of your progress, hop in on a class (love them), and join the Cubii Communitii Facebook group to connect with and encourage other active Cubii owners on their own fitness journeys.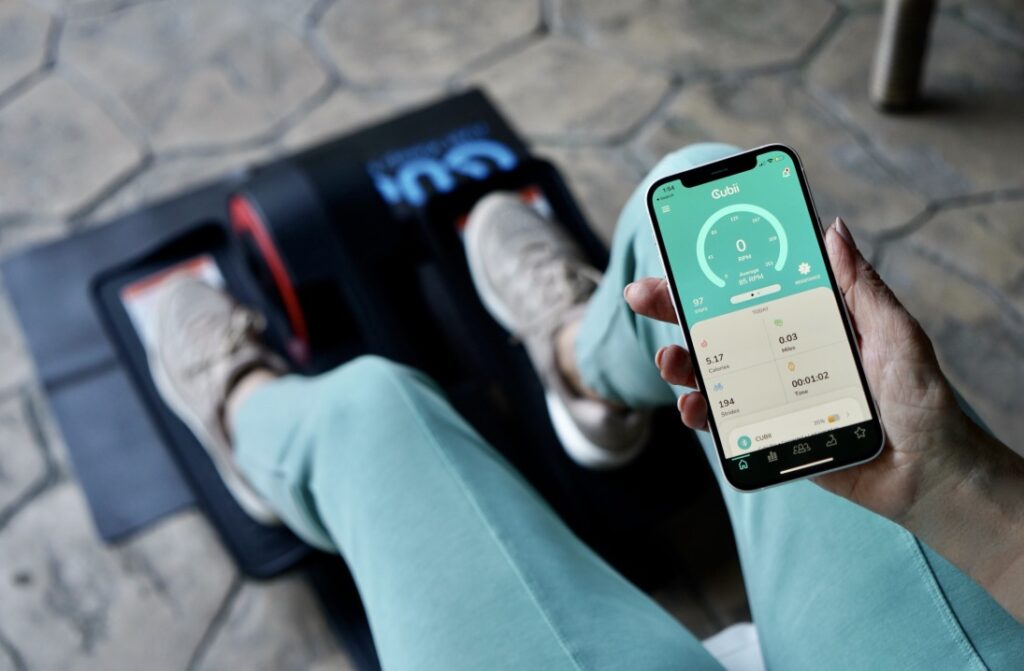 So the real question is, "does it work?", I say ABSOLUTELY! I felt the good burn in my thighs after I painlessly accomplished 1,000 strides in less than 30 min!  Happy striding!!