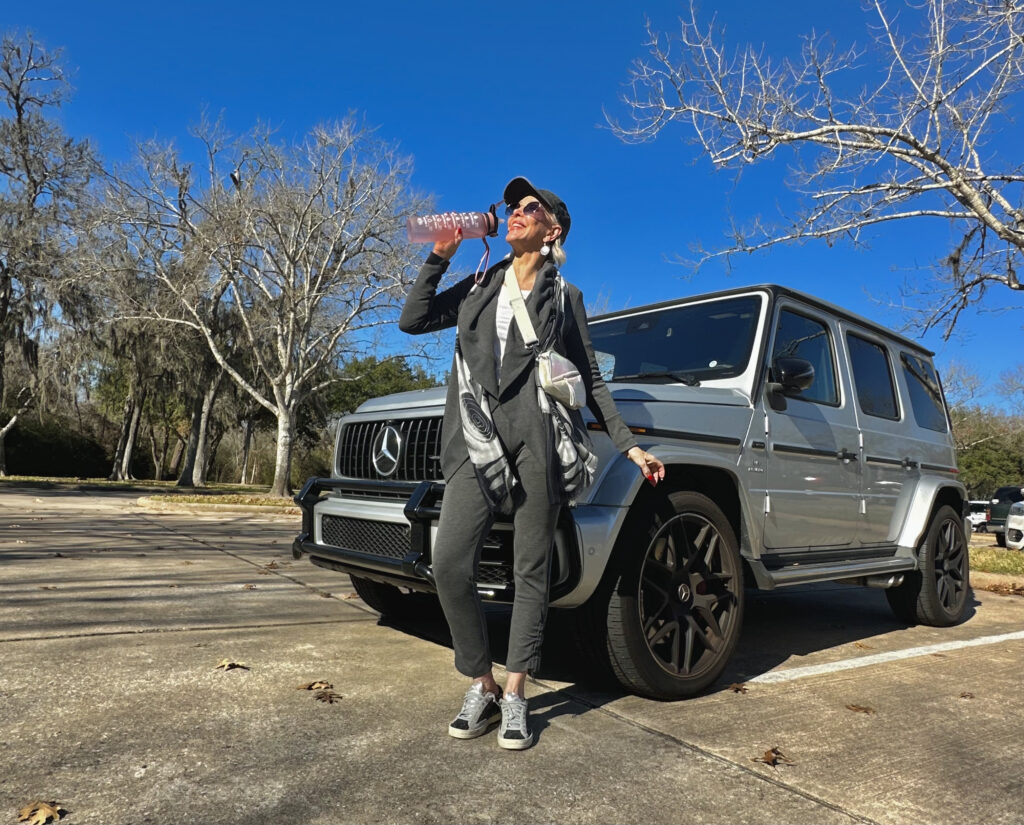 Athleisure has become so popular in the last three years, Chico's Zenergy is here to keep you chic, and comfortable while tackling those New Year's resolutions! Today I am sharing one of my favorite lines from Chico's!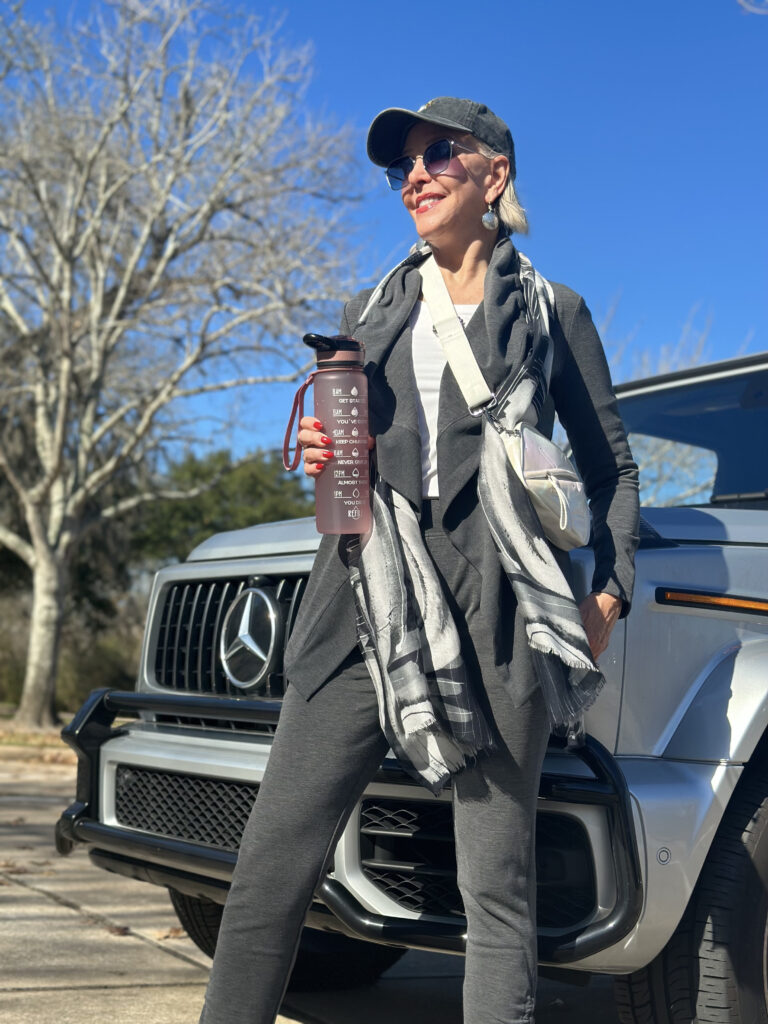 Chico's Zenergy collection features athleisure styling that's casual and fashionable. Each piece is designed to mix and match with others in the collection, enabling you to create a wide variety of ensembles out of a handful of tops and bottoms. The Zenergy® collection is a full lineup of clothing that's designed to be a complete wardrobe for most occasions. Items you can find include tops, jackets, vests, dresses, skirts, pants, and pants.
Zenergy® by Chico's puts an athleisure spin on classic silhouettes that can be worn anywhere you need to be. The collection adds details such as slit side seams on skirts for ease of movement, V-necks in women's Zenergy® tops, tunics with jewel necklines, and pull-on pants that have a tailored appearance without looking fussy. Other details you'll find in the collection include zipper and draw-string closures, decorative buttons for visual interest, and hoodies to keep you dry and warm.
You'll also find Zenergy® dresses in slimming shapes without being Zenergy body conscious. You can shop an expansive collection of unique dresses that match your style, from solid colors and subtle prints to bold designs that meet your need to look good without sacrificing comfort.
You can easily mix and match all of the pieces in the collection for multiple outfits that get you through your week. Everything from tops to bottoms and dresses and skirts is designed to work with each other for a sophisticated yet casual look. Check out Zenergy® by Chico's for your next additions to your wardrobe and experience what it's like to look good and feel comfortable.
Zenergy Materials
Most of the pieces in the Zenergy® collection are made with knit fabrics that feature UV-blocking technology for comfort, sun protection, and durability. Each item in the Zenergy® collection has stretch built into its material that encourages freedom of movement for everyday activities. Some garments have more stretch than others, depending on cut and design. You can find Zenergy® jackets made from fabrics with limited stretch or water-resistant materials, depending on the intended use.
Throughout this collection, you'll find garments constructed from a wide range of fibers, including cotton, spandex, polyester, nylon, and more. The fabric used in each garment is specifically chosen to match its use. For example, many of the Zenergy® pants & shorts are made with a cotton-spandex blend for ease of movement and breathability.
SALE ALERT: SHOP MY LOOK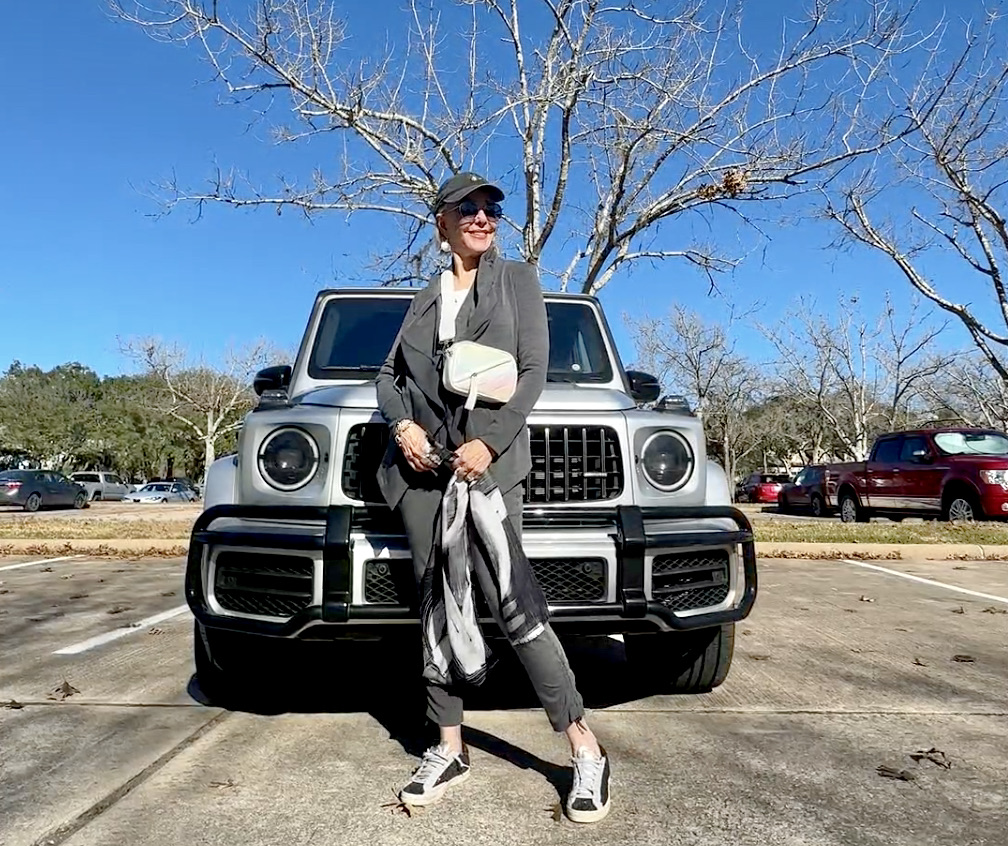 Tops


Bottoms


Jackets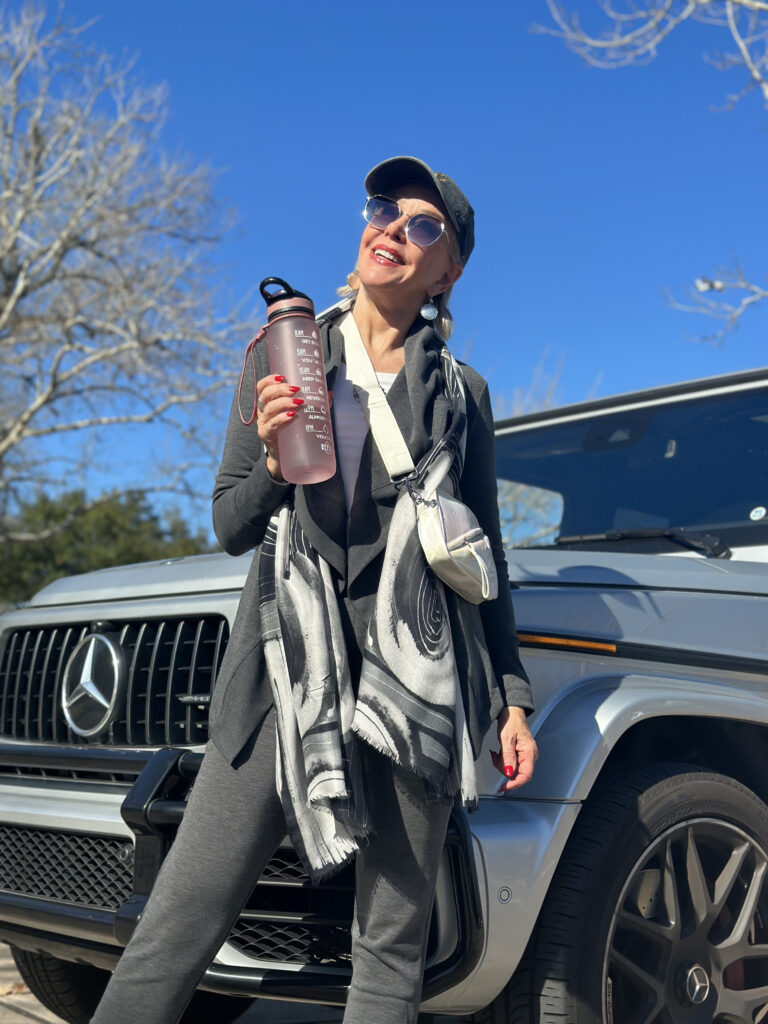 Shop Zenergy

SHESHE'S TIDBITS
Team SheShe started our new Facebook page called SheShe's Shopping Network. We would love for you to like our page so you can join us every Tuesday night for our Live segment all about shopping trends, style tips, beauty, travel, and more to help women look and feel confident and be in the know. It is so much fun!!
We hope to see you there!! Here is the link to like our page
https://www.facebook.com/sheshesshoppingnetwork
*CHECK OUT MY INSTAGRAM SHOP TO SHOP ALL OF MY INSTAGRAM LOOKS
*YOU CAN ALSO DOWNLOAD THE LIKETOKNOW.IT APP AND FOLLOW ME ON IT BY CLICKING HERE. Go here for our LiketoKnow.It tutorial.
* STAY IN THE KNOW: SUBSCRIBE HERE to receive exclusive sale alerts, helpful style tips, and fabulous giveaways, AND GET ACCESS TO MY VIP ONLY FOR SUBSCRIBERS!
*Be sure to check out the Shop SheShe tab at the top of the menu bar. Hover over and choose the category in the dropdown. We try to keep it up to date with the latest and greatest for all budgets.
Have a great week sweet friends and thank you for following along. Without you, we could not continue on this crazy fun journey.
XOXO, SheShe