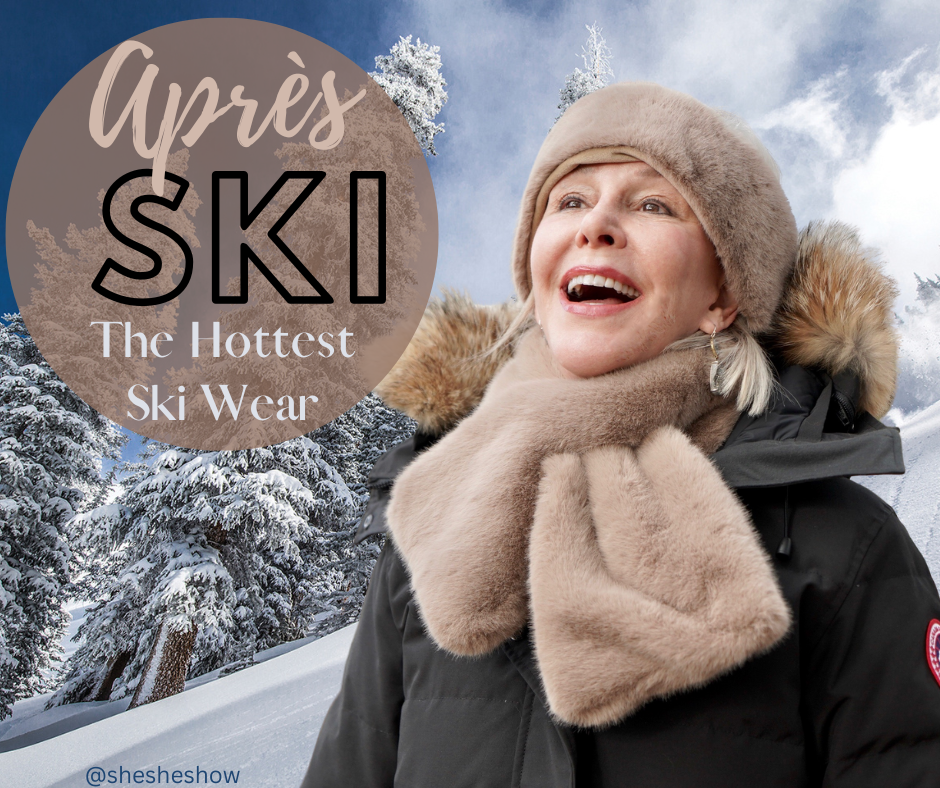 It's officially ski season and we have the hottest ski wear and Après-ski attire that you will need for all of your adventures on and off the slopes! Below you will find tips if you're a rookie and looks!
Après-ski
Après-ski is a French term that translates literally to "after ski" or "after skiing." The phrase, made popular in the Alps during the 1950s rise of commercial skiing, is defined by Oxford Living Dictionaries as "the social activities and entertainment following a day's skiing." Today, après-ski provides an umbrella term for popular post-ski activities; it can refer to both champagne toasts on slopeside terraces and craft beers around ski lodge firepits!
Timing
There's no official time frame for "après ski," though it usually starts in the late afternoon— around 4 p.m. after the "last run"** of the day. and can keep going well past dinner. Some nightclubs across the world are known to "après-ski" until the sun rises.
** Tip: It is considered bad luck to say "last run". Avoid it!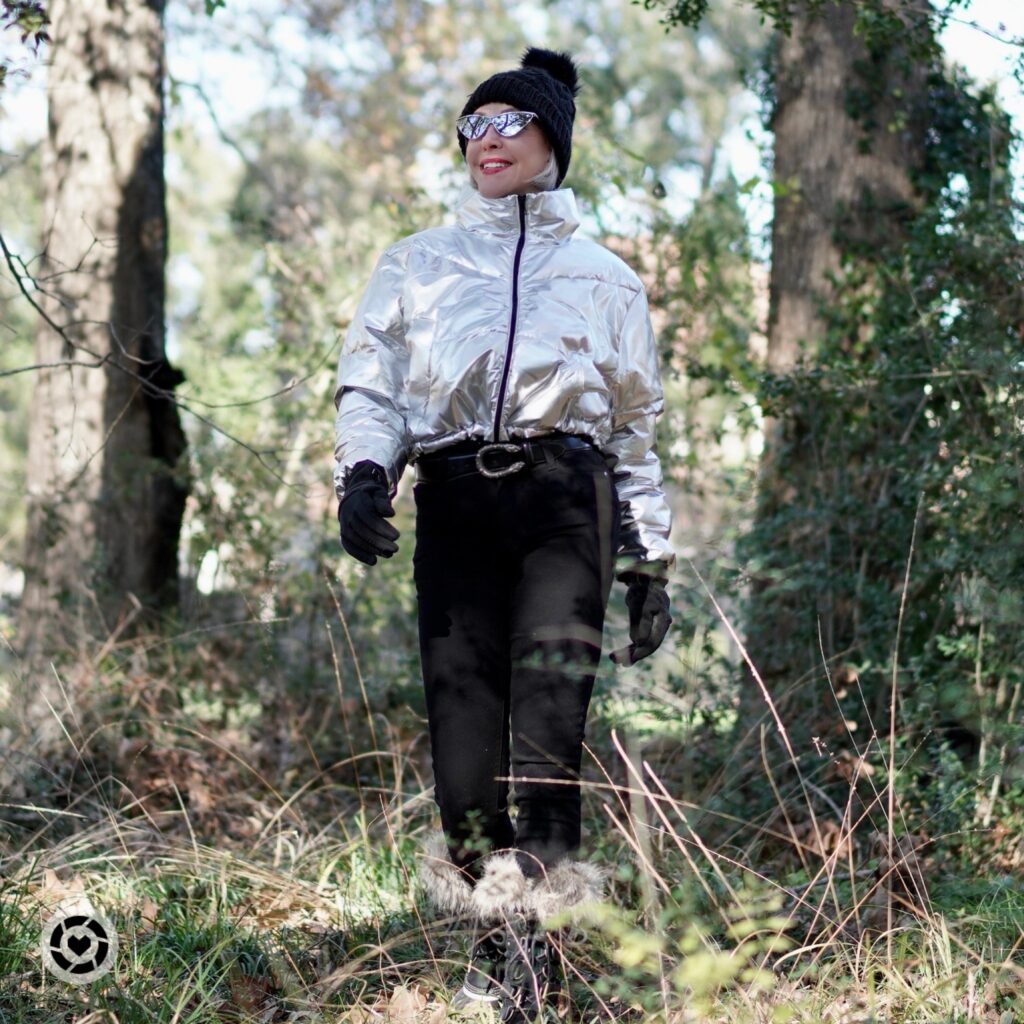 Fashion


There's a huge debate over who has better fashion St. Moritz or Aspen. It's a tough call but overall I'd say it goes to Aspen, Colorado. Colorado has been a major part of my life since marrying Norman and we even have a home there. The people of Colorado are very laid back and so therefore you will see all sorts of looks from high-end to mix! Right now a black stretch suit is the "LBD" of ski wear as it is extremely flexible and easy to pack. A black stretch suit can be used as a layering piece or get trendy – add a puffer vest, oversized scarf, thick socks with ankle boots, and an oversized scarf!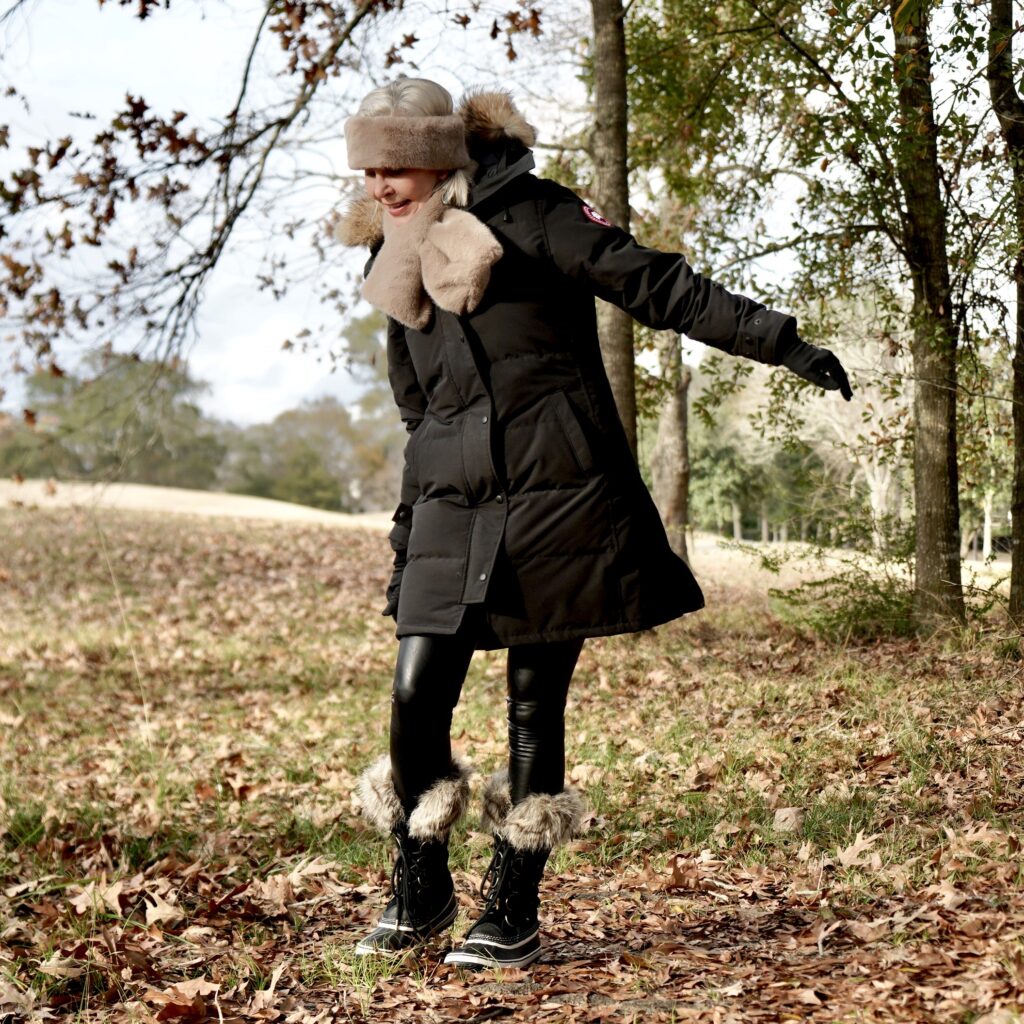 Jackets


The giant suffocating jackets are going out of style and instead snow lovers are wearing cropped bomber jackets as they pair well with sets and can go from the slopes to the fireside easily. They also are not as restricting and allow the body to move more freely compared to a larger coat.
Stretch-Suits


The stretch suit we spoke of earlier can be found above. Depending on your comfortability levels, you can wear this with cute knee-high boots or sneakers! This stretch suit is flattering because the material is similar to shapewear – another reason for its popularity.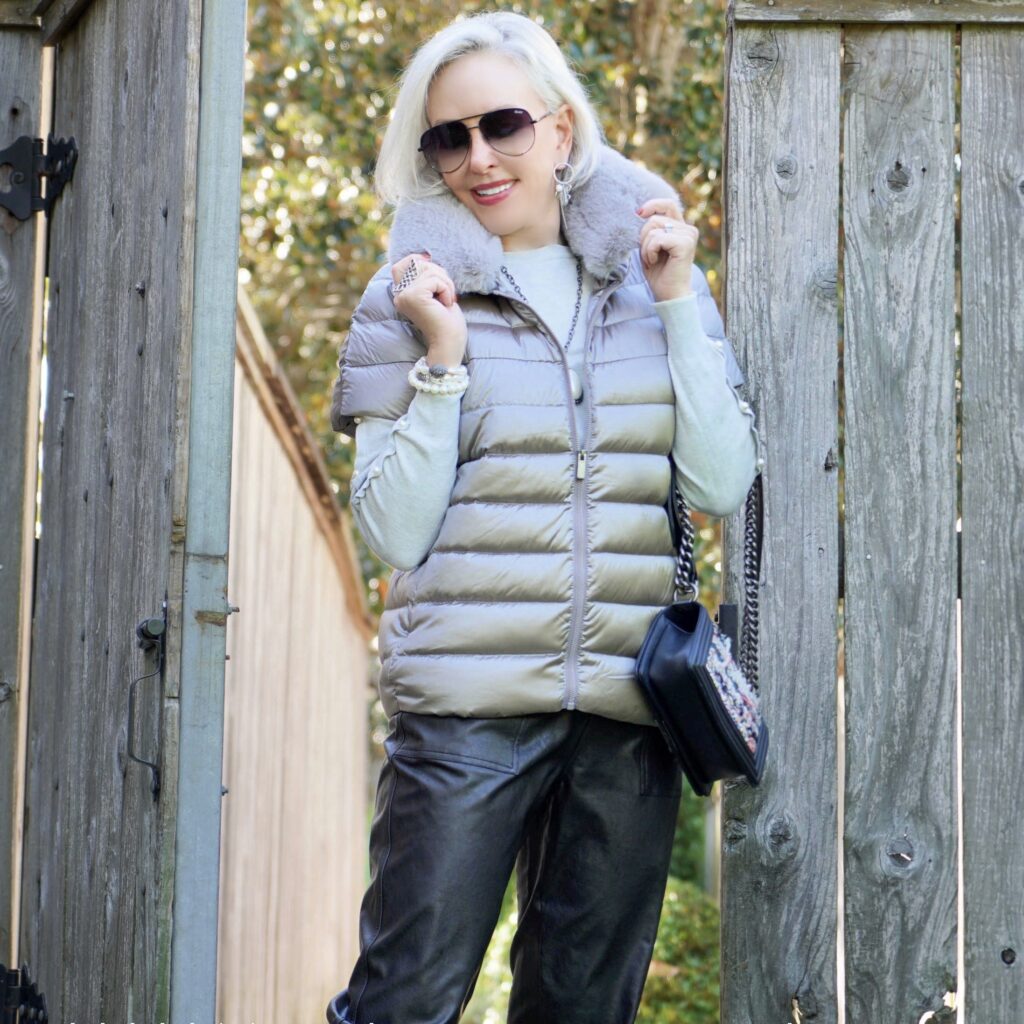 Ski Stuff I am LOVING


The Ski Shop

SHESHE'S TIDBITS
Team SheShe started our new Facebook page called SheShe's Shopping Network. We would love for you to like our page so you can join us every Tuesday night for our Live segment all about shopping trends, style tips, beauty, travel, and more to help women look and feel confident and be in the know. It is so much fun!!
We hope to see you there!! Here is the link to like our page
https://www.facebook.com/sheshesshoppingnetwork
*CHECK OUT MY INSTAGRAM SHOP TO SHOP ALL OF MY INSTAGRAM LOOKS
*YOU CAN ALSO DOWNLOAD THE LIKETOKNOW.IT APP AND FOLLOW ME ON IT BY CLICKING HERE. Go here for our LiketoKnow.It tutorial.
* STAY IN THE KNOW: SUBSCRIBE HERE to receive exclusive sale alerts, helpful style tips, and fabulous giveaways, AND GET ACCESS TO MY VIP ONLY FOR SUBSCRIBERS!
*Be sure to check out the Shop SheShe tab at the top of the menu bar. Hover over and choose the category in the dropdown. We try to keep it up to date with the latest and greatest for all budgets.
Have a great week sweet friends and thank you for following along. Without you, we could not continue on this crazy fun journey.
XOXO, SheShe