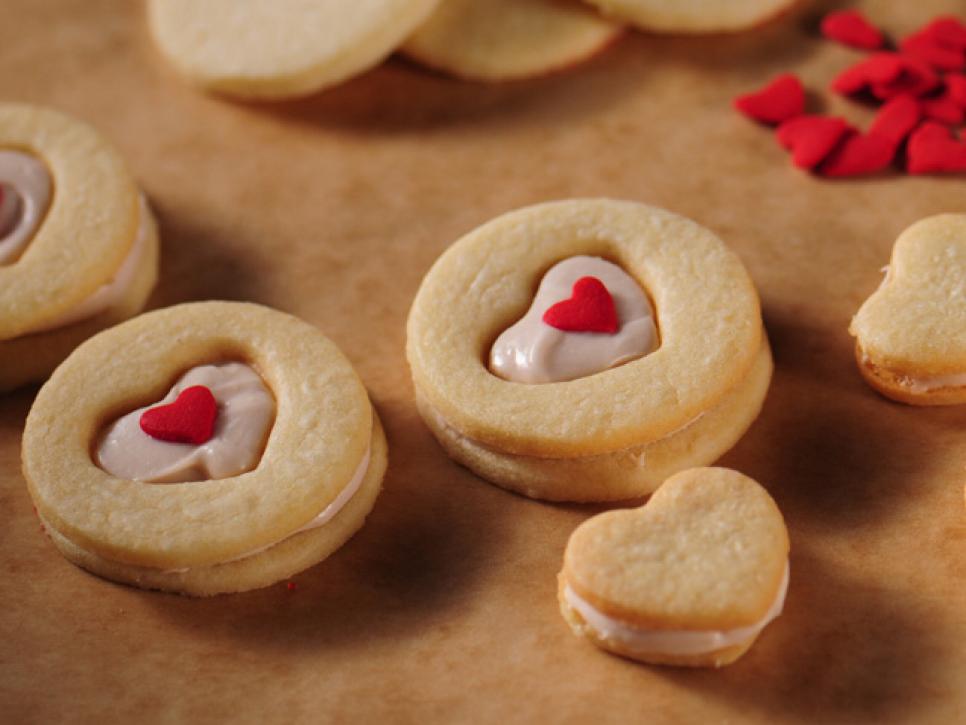 It's the sweetest time of the year…the month of Valentine's Day! Today we are sharing the yummiest recipes for you and those special people!
Watermelon & Berry Heart Platter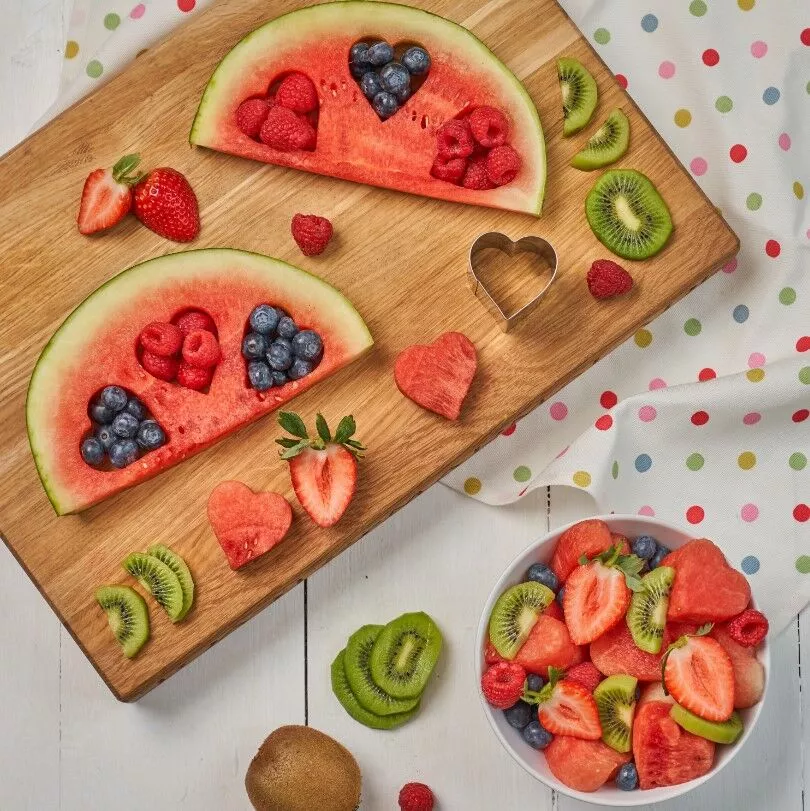 Share your love with this Watermelon & Berry Heart platter. A delicious healthy Valentine's treat to make and show your love!
You-Won't-Be-Single-for-Long Vodka Cream Pasta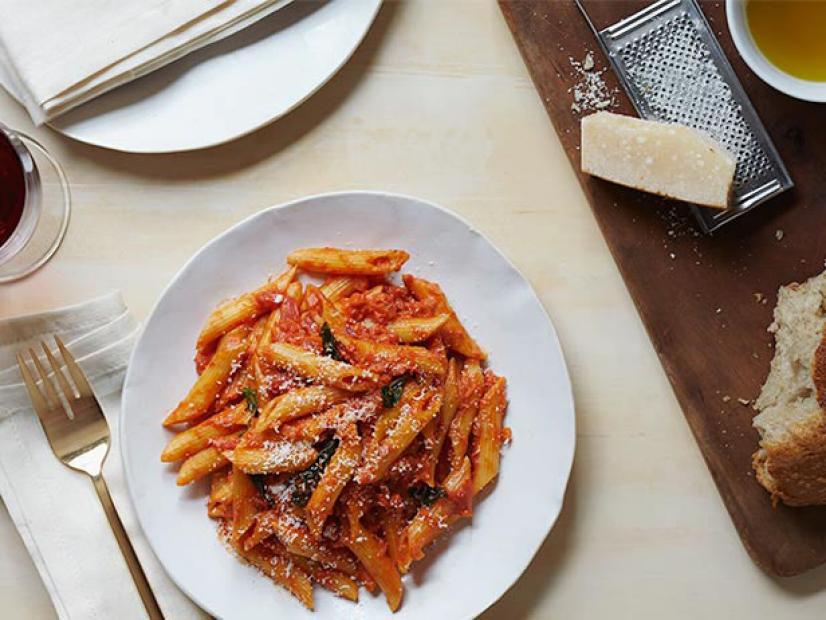 Rachael's 25-minute recipe will make enough for two couples. If you plan a romantic evening where more than two's a crowd, reserve half the sauce to freeze for another supper.
White Chocolate-Strawberry Snack Mix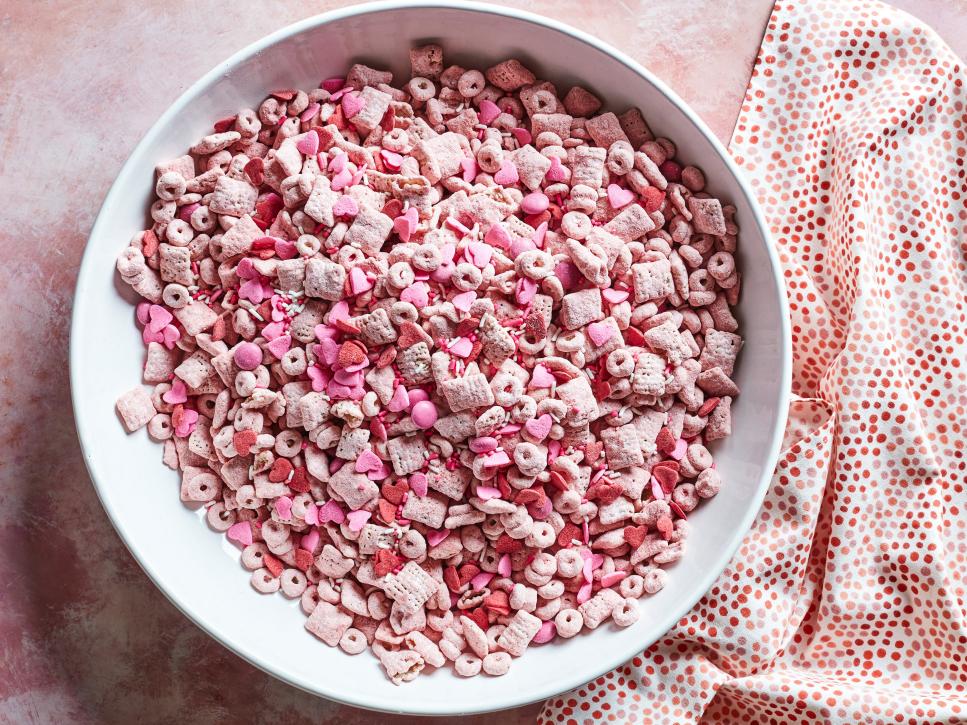 This adorably pink snack mix is a simple and tasty Valentine's Day treat, thanks to the combination of two kinds of cereal that add varying textures and crunch. Heart-shaped sprinkles make it extra festive, but you can use any sprinkles you have on hand.
Sugar Heart Sandwich Cookies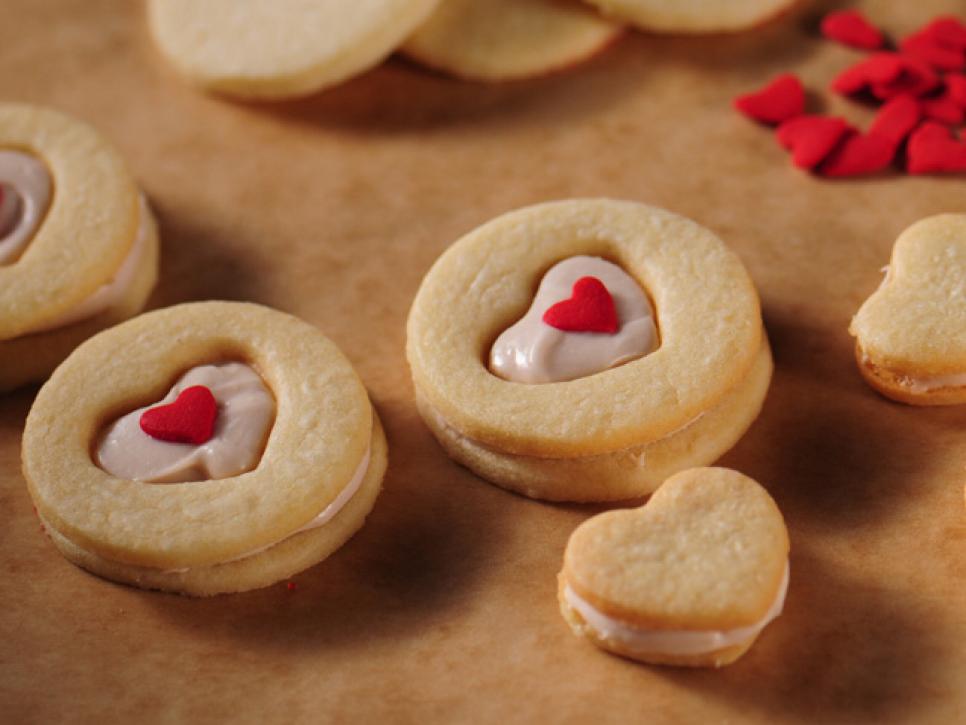 The kids will need a round cookie cutter and a small heart-shaped cookie cutter for this recipe. And there's no doubt they'll enjoy uniting the shapes with this pomegranate-flavored cream cheese frosting.
Spiked Hot Chocolate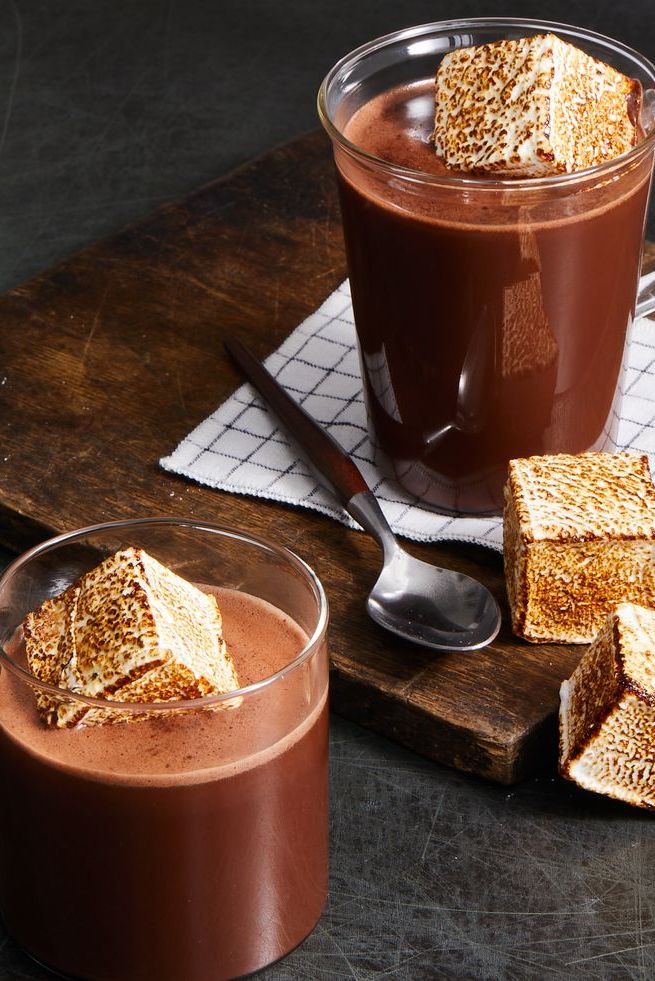 Cozy up on the couch with your valentine and a mug of this chocolatey delight.
Instant Pot Risotto with Parmesan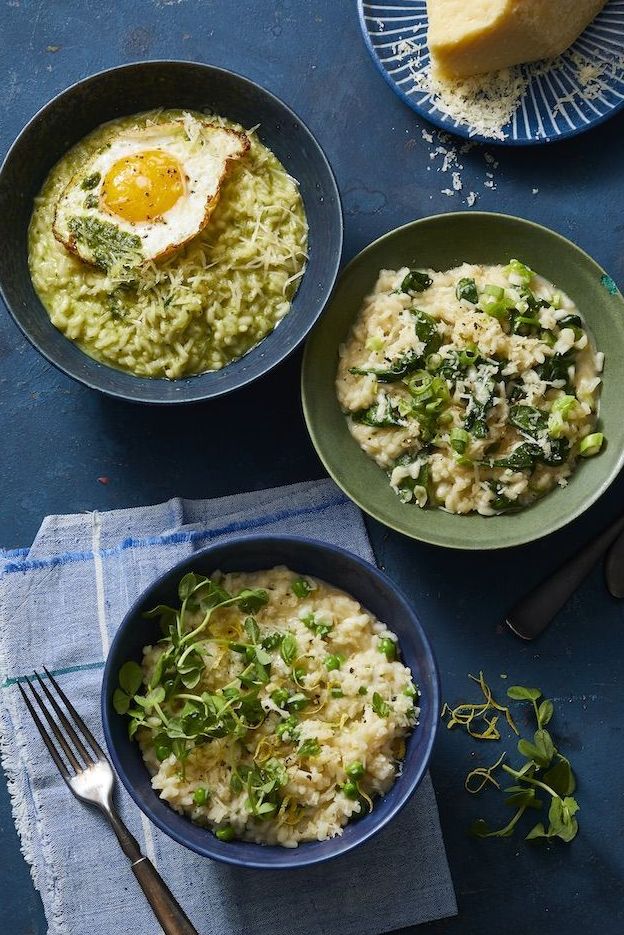 Impress your sweetheart with the creamiest-ever risotto that — shh! — takes no effort at all.
Valentine's Day Recipes Shop

SHESHE'S TIDBITS
Team SheShe started our new Facebook page called SheShe's Shopping Network. We would love for you to like our page so you can join us every Tuesday night for our Live segment all about shopping trends, style tips, beauty, travel, and more to help women look and feel confident and be in the know. It is so much fun!!
We hope to see you there!! Here is the link to like our page
*CHECK OUT MY INSTAGRAM SHOP TO SHOP ALL OF MY INSTAGRAM LOOKS
*YOU CAN ALSO DOWNLOAD THE LIKETOKNOW.IT APP AND FOLLOW ME ON IT BY CLICKING HERE. Go here for our LiketoKnow.It tutorial.
* STAY IN THE KNOW: SUBSCRIBE HERE to receive exclusive sale alerts, helpful style tips, and fabulous giveaways, AND GET ACCESS TO MY VIP ONLY FOR SUBSCRIBERS!
*Be sure to check out the Shop SheShe tab at the top of the menu bar. Hover over and choose the category in the dropdown. We try to keep it up to date with the latest and greatest for all budgets.
XOXO, SheShe