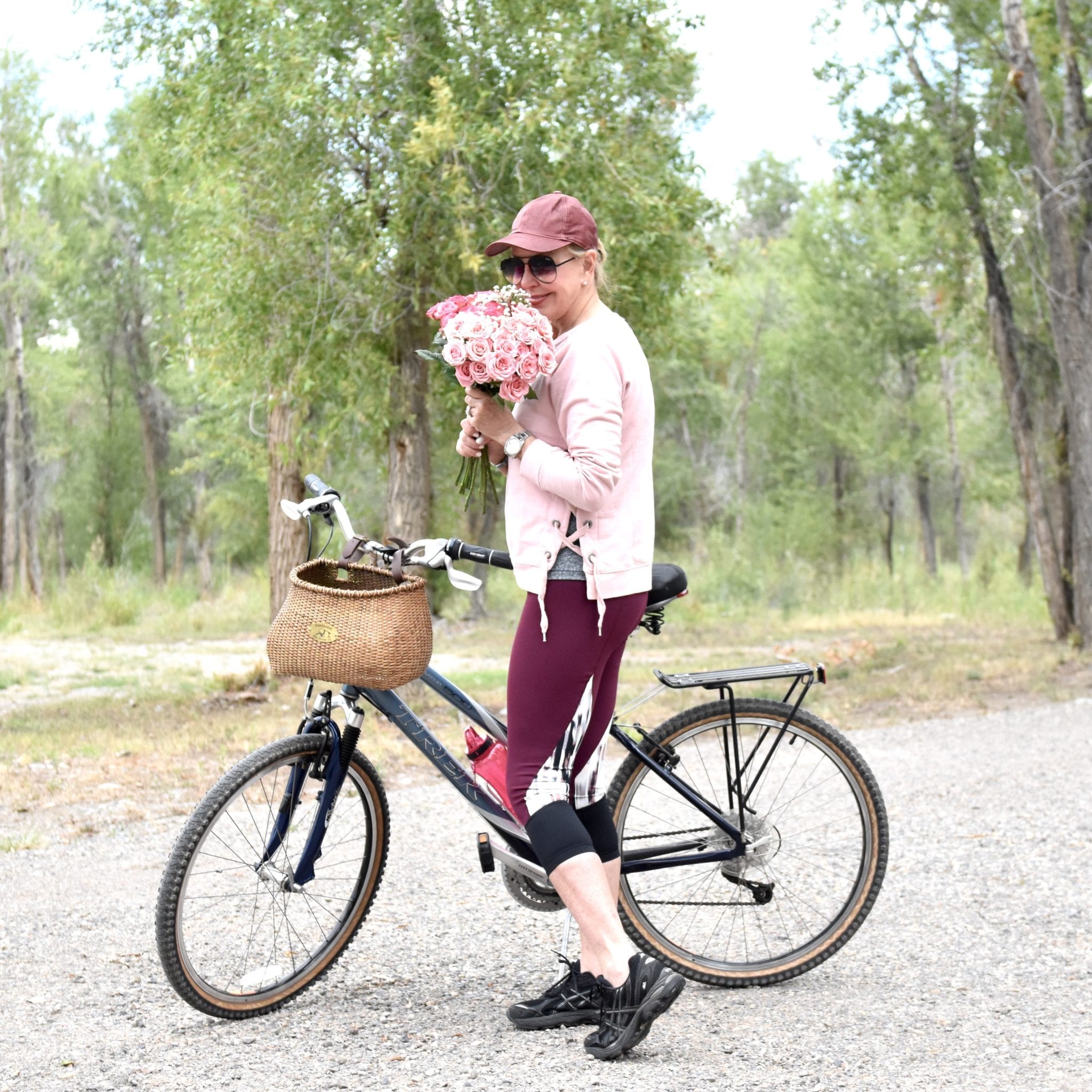 The most basic categories in our wardrobes are loungewear, activewear, and intimates. So many times they get to be our old friend and we forget to replace our old worn out stuff. I know that I have been this way in the past, but not any more because this year at the Nordstrom Anniversary Sale, I stocked up on a couple of new workout outfits, pajamas, and like 6 new bras. Yessss!!
So much of my every day life is spent wearing activewear. I work at home,  so it is so easy to just work out then stay in the same clothes all day. After you do this often your activewear will start looking pretty skanky. (Is that a word? and did I spell it right? A lot of the items in this category sold out so fast, but I linked a few basics from Nordstrom's line called Zella. Just FYI Zella active wear pant has a wonderful weight and spandex to them and they are less money than most other name brands out there.
Outfit Details
Active Wear
Outfit Details
Readers eye glasses c/o Today 15% off all readers, use code SAVE15| Sherpa faux fur couch |
I love pajamas and I find myself hanging around the house in active wear or lounge wear. The pajamas I am wearing in the photo below are not on sale, but they are so stinking cute, I just had to have them. I cannot wear long pajama pants anymore because I get too hot. Lately I have pickup up a couple of styles like this one.
Do you guys wear house robes or lounge wear? Well, I do and have most of my adult life. Not too long ago, I realized that I have a robe that I have had for over 20 years. Yep, time to break up and move on. I really love the Barefoot Dreams brand in the winter. It is so cozy and feels like a marshmallow. They also make great cardigan sweaters. Earlier in the sale there were several styles on sale but sold out fast. I feel they will for sure be restocked after the sale is over. Even at full price they are worth every penny. I will link them under Shop SheShe up in the menu bar when they are restocked. For now you can go here to see if you can find a sale style that might have your size back in inventory as well as some styles not on sale. They make great Christmas gifts for any adult age.
Ok ladies, it's time to access the panty and bra drawer. How long has it been since you have bought a new bra? Not just a bra, but a good bra! I have linked 3 of my favorite brands and the reason I like them is that that are a great fit and are very comfortable. Also because they will last 5-10 years if you wash them in a mesh bag and lay them out to dry!! A cheap bra will not last that long and they typically are not comfortable.
I was so excited when I saw that Nordstrom had 3 of my favorite bras on sale. I love Natori, Chantelle and Wacoal. I like a little foam padding but not too thick and I like the cup to be smooth enough to wear over a t-shirt or knit top or dress. Below, I linked 6 styles of bras that I highly recommend.
Loungewear
Intimates
SHESHE'S TIDBITS
Nordstrom sale is still going on. Did you know that they have a whole section of goods for the home? Click here to check out the home sale items.
The Nordstrom sale is over in 2 days. There are still a lot of great merchandise left to snag up. You can refer to our Fall Haul here for our favorites in several categories.
Gala's, weddings, graduations, or just everyday wear…..we have fashion suggestions for you, so stay tuned. Be sure to check out ShopSheShe and the Nordstrom Sale tabs at the top in the menu bar. Hover over and choose the category in the drop down. We try to keep it up to date with the latest and greatest for all budgets. Subscribe here and then you won't miss a post. Simply enter your email in the pop up box when you come to this site or at the top of this page in the subscribe box.
WELCOME new readers. We are a fashion/travel/lifestyle blog. We talk about anything and everything, from fashion, travel, health issues to even an occasional recipe. If there is a topic that you are interested in, then let us know. We will do our best to bring that story to you. Have a great great week sweet friends and thank you for following along. Without you, we could not continue on this crazy fun journey!
Share the post "Loungewear | Activewear | Intimates | Nordstrom Anniversary Sale 2017"