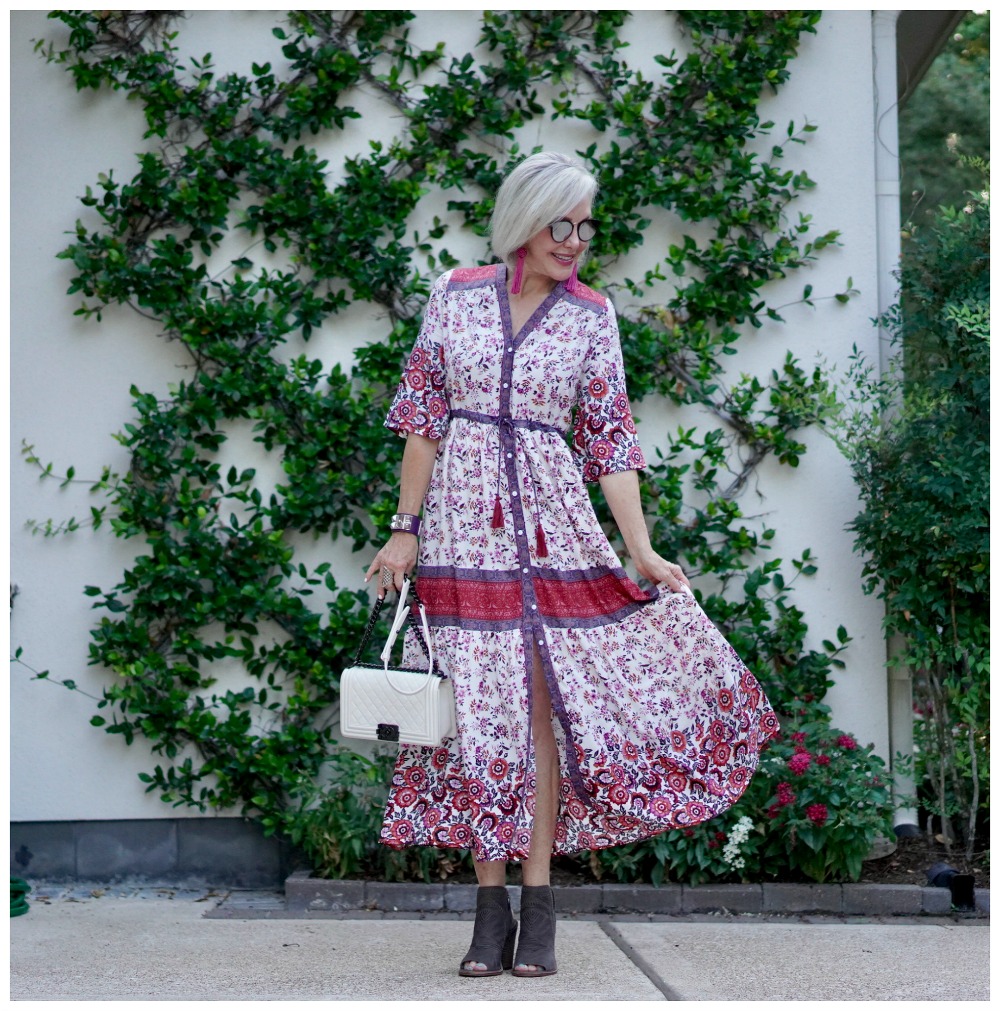 Even though the weather is still summer-like, most of us are already fantasizing about fall with it's cooler nights, gorgeous fall foliage, and cozy fashion. It's such a fun season to dress for, but the transitional weeks can feel a little awkward when it comes to what to wear. Today we are sharing our 5 favorite types of transitional dresses to help you effortlessly blend from summer to fall!
SHOP THE PHOTO

Table of Contents
5 TYPES OF TRANSITIONAL DRESS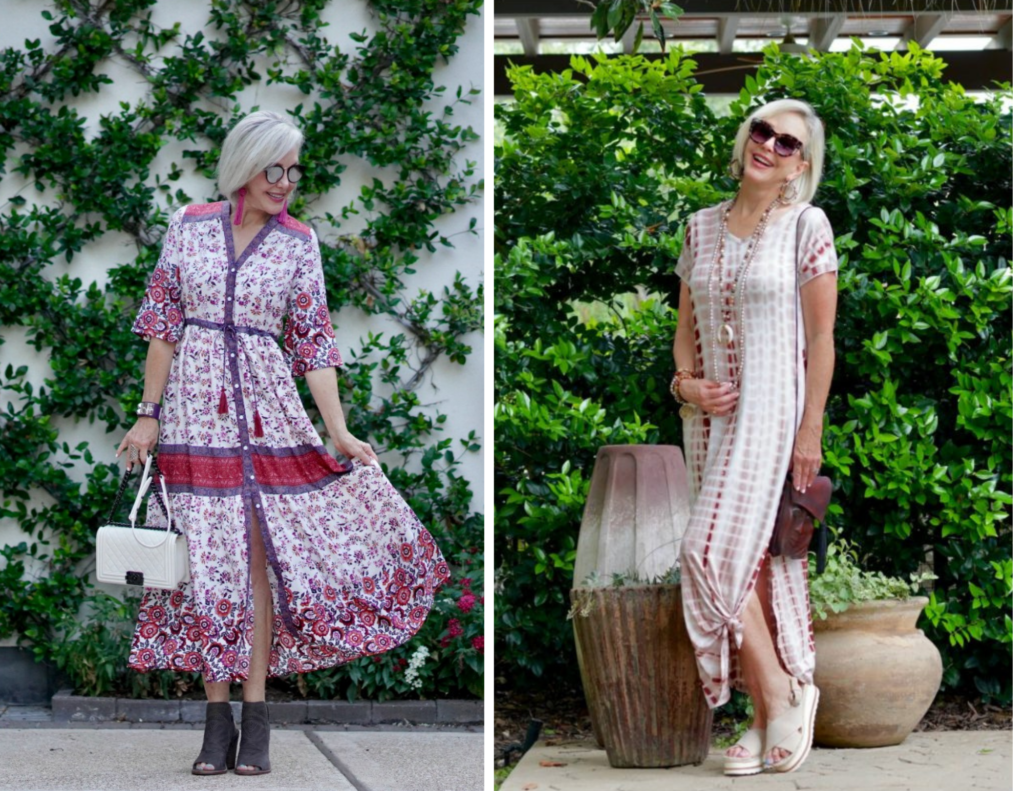 SHOP THE PHOTOS

1. LONG SLEEVE DRESSES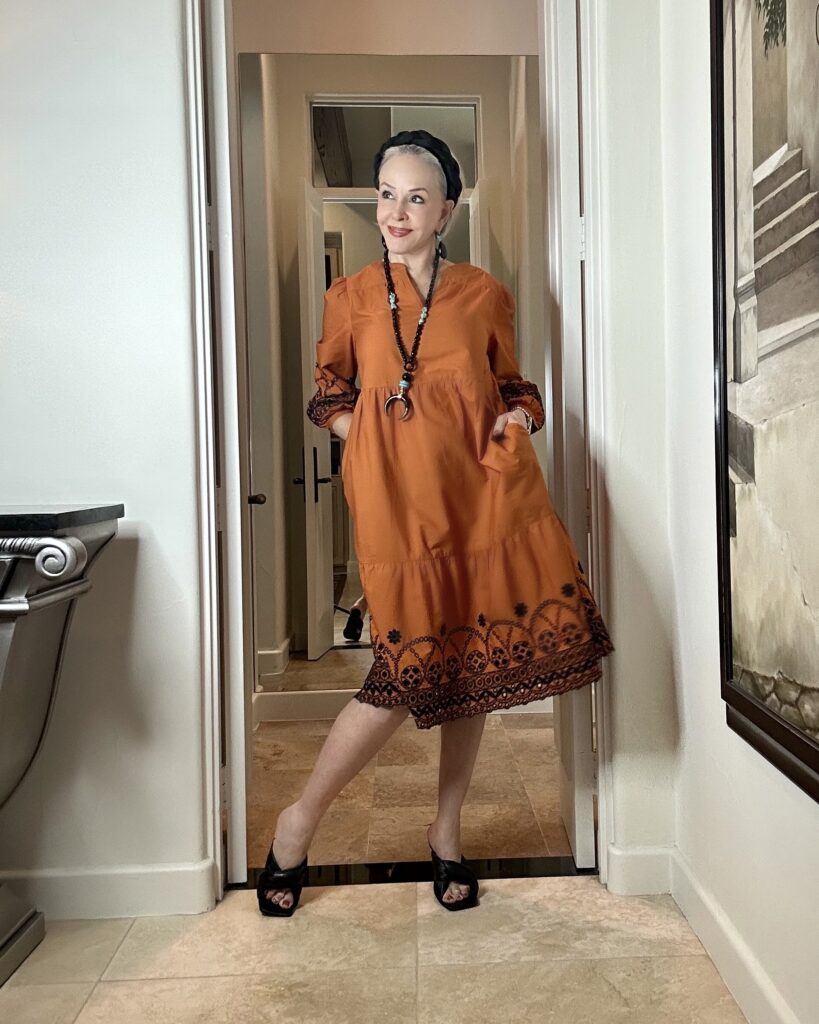 SHOP THE PHOTO

3/4 sleeve or long sleeve dresses are a great way to go from summer to fall. Just like wearing shorts or a skirt and throwing over a classic button front shirt or jean jacket for layering, a long sleeve transitional dress is perfectly appropriate for both warm and cooler temps.
Read our blog on the Classic Button Front Shirt Trend here to see more transitional looks this season!

SHOP LONG SLEEVE TRANSITIONAL DRESSES

2. SHORT SLEEVE OR SLEEVELESS SWEATER DRESSES

Short excerpt here
SHOP SHORT SLEEVE OR SLEEVELESS SWEATER DRESSES

3. SHIRT DRESSES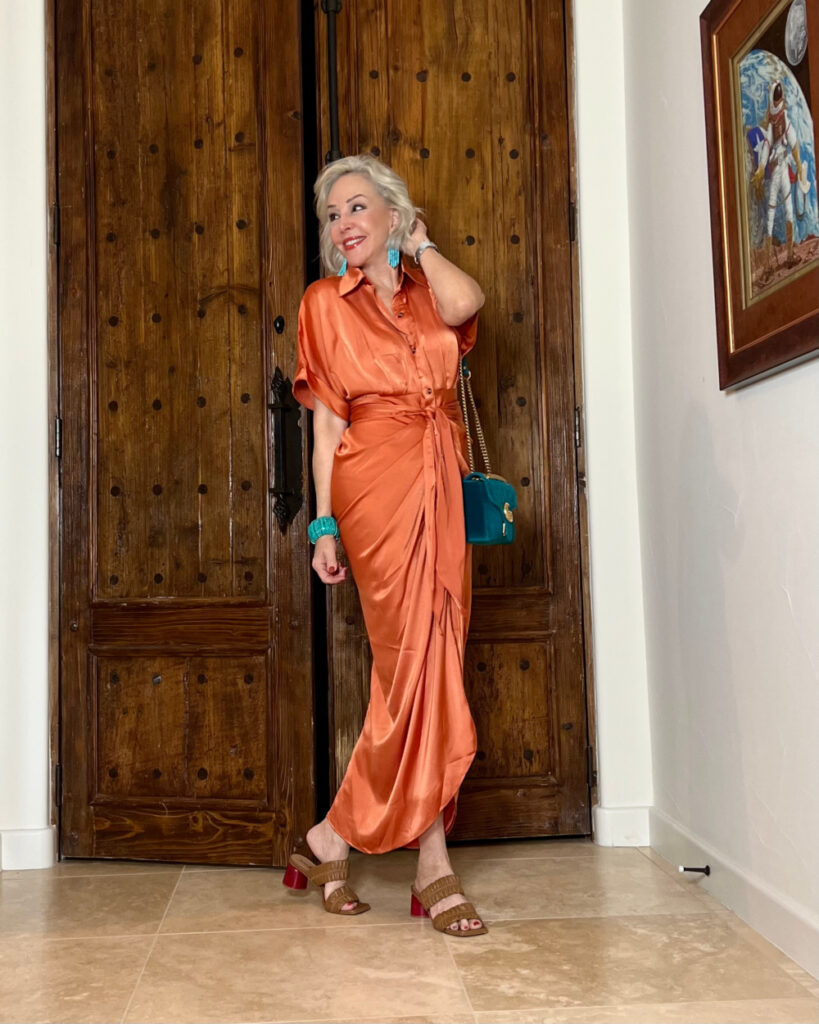 Shop the Photo


When it comes to picking transitional dresses, a safe bet is a great basic shirt dress for the most versatility. You could wear it open over these straight leg jeans, belt it with a designer statement belt, add a beautiful scarf, wear these cute leopard loafers, booties, boots or even the cult classic 42Gold platform sneakers. With so many ways to wear it, this dress would be a great investment piece or this Amazon one for a more budget friendly option.
SHOP SHIRT DRESSES

4. MIDI or MAXI + BLAZER or CARDIGAN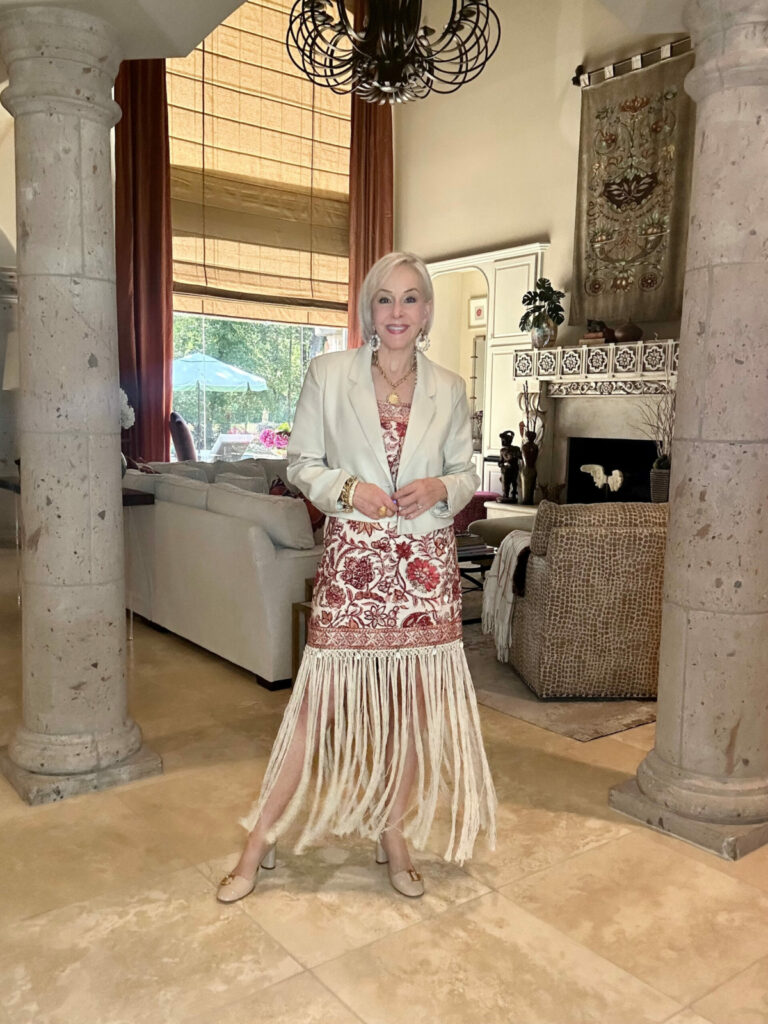 SHOP THE PHOTO

In Texas, it is hot until mid-October but I still want to feel like fall. So, I like to transition my brighter more colorful summer wardrobe into darker hues and neutrals as we approach late August and September. It just gives me that fall feel even though it's still 90 degrees outside.
If the dress allows layering then add a blazer or a trendy cropped cardigan with closetoed heels or a cute pair of booties. Change out your straw handbag for a leather bag to complete the transition.

SHOP MIDI + MAXI DRESSES

SHOP BLAZERS + CARDIGANS

5. DENIM DRESSES

When in doubt, DENIM!! Denim is basically the first thing that comes to mind when I think of fall style, so of course denim dresses make the top of our list when it comes to transitional dresses!! Denim dresses can easily be layered for nearly any season. Take a sleeveless denim dress, pair it with a cardigan and a simple white sneaker or dial it up with a leather jacket, and suede over-the-knee boots!
With deep hues and bold fall colors being really on-trend this upcoming season, this is the perfect time to play with color. Pick a red dahlia bootie or a burgandy handbag – both trending colors for fall 2023.
SHOP DENIM DRESSES

Most of what we have selected today are dresses the we can wear now in the heat and then later as we get into real fall like temps. Utilize layering, more fall style shoes like boots or booties and your transitional dresses will fit right in with the changing seasons!
SHOP THE TRANSITIONAL DRESSES BOUTIQUE

SHESHE'S TIDBITS:
Hi darlings,
Are yall loving all of these mid-year sales like me? Just a reminder that the Saks Fifth Avenue Designer Sale is still on!! See our favorite picks in our latest blog, Saks Designer SALE | Up to 70 Percent OFF!!
Be sure to check out our most recent blog posts on The Classic Button Front Shirt, TRENDING Barbiecore | 4 Ways to Wear the Best of Barbie Fashion, 4 Ways to Dial Up Denim, Luxury Luggage for Every Budget,
*CHECK OUT MY LTK INSTAGRAM SHOP TO SHOP ALL OF MY INSTAGRAM LOOKS
*YOU CAN ALSO DOWNLOAD THE LIKETOKNOW.IT APP AND FOLLOW ME ON IT BY CLICKING HERE. Go here for our LiketoKnow.It tutorial.
* STAY IN THE KNOW: SUBSCRIBE HERE to receive exclusive sale alerts, helpful style tips, and fabulous giveaways, AND GET ACCESS TO MY VIP ONLY FOR SUBSCRIBERS!
* Follow us on PINTEREST BY CLICKING HERE.