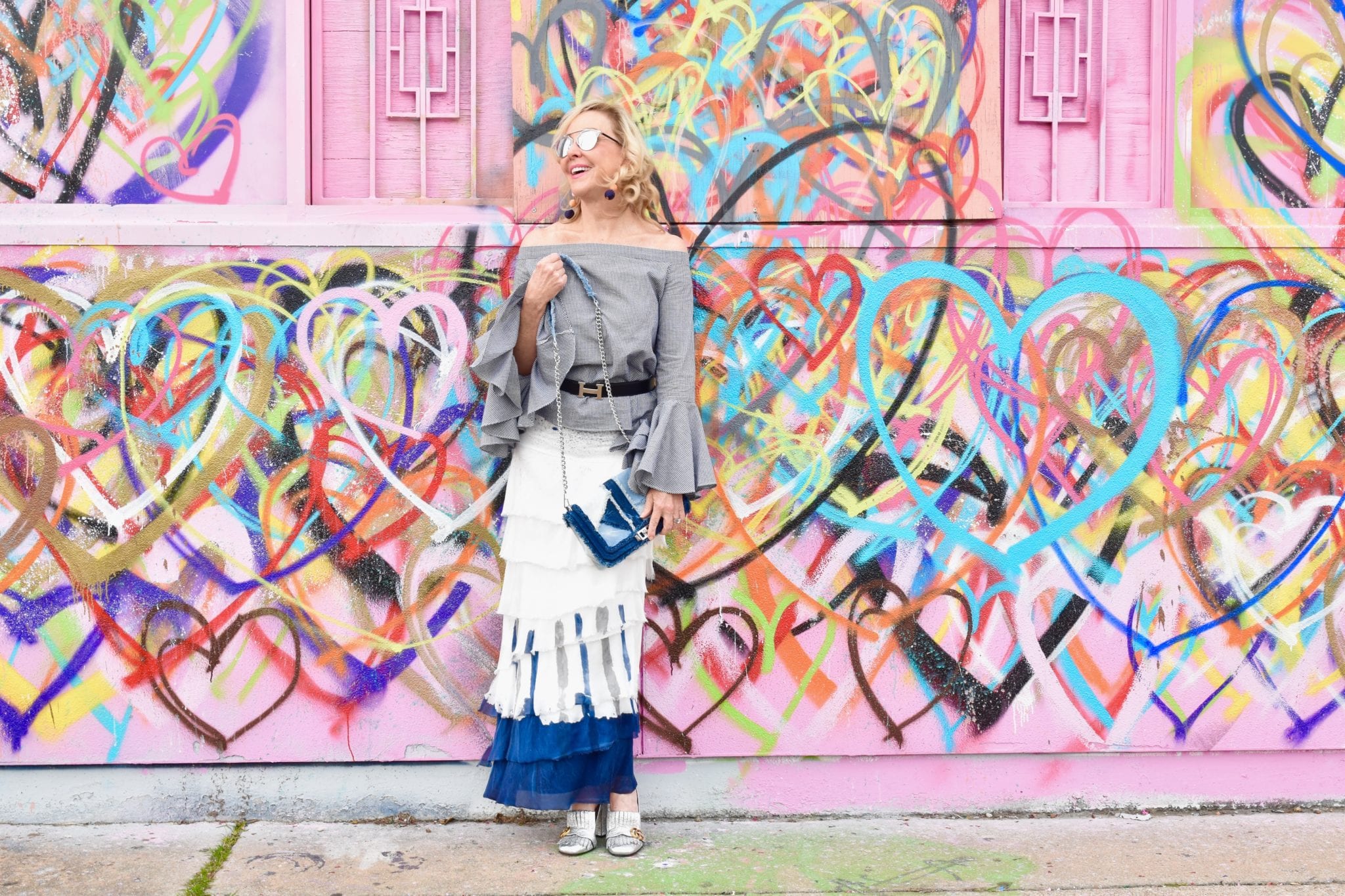 First and foremost *****

HAPPY VALENTINES DAY

*****
Today we are talking maxi skirts and how to style them in 10 different ways. Here in Houston, Spring is on our heels and it is a great time to pull out your skirts. I will be doing a DIY on my YouTube channel soon on how to update your maxi skirts. Meanwhile let's style one.
Add a belt at the waist if your top is a little longer. I am seeing wide corset style belts, western belts, and about a 1 1/2″ wide belt like I am wearing in the photos. If you love designer belts, the Gucci Belt keeps selling out. It comes in silver GG logo as well as gold and pearl GG logo. Also, the Hermes belt is a nice investment because you can reverse it. It is worth the money because this style has been in their collection for many years.
Wear an oversized sweater that hits around the hips. Off the shoulder sweater would be great! I would wear a higher heel with this look.
Take a conservative long sleeve button front shirt like this great shirt from Purple Poppy and tie it at the waist. Maybe even your husbands shirt. I have a boyfriend shirt DIY coming to our YouTube and the blog next week. Stay tuned. This would be so cute with a pair of fashion sneakers. I have this pair that I get so many compliments on. I have them in black but they also come in a cool blush color and 6 more great colors.
Tuck in a basic t shirt and wear a short blazer over the top. This blazer comes in 4 colors.
I love a great denim/chambray shirt worn with a maxi skirt. Tuck it in and cinch the waist with a belt either wide or the        1 1/2″ wide that I was talking about earlier.
If you have a peplum top then it will work perfectly. This peplum would be so cute over a bright solid long skirt or black is always good.
I love longer cardigans and this one is so versatile. Wear it over a cute t shirt and another great time to be comfortable and wear your fashion sneakers or cute flats.
Find a cute graphic t shirt like this one and tie it in a knot off to one side. It makes the look so effortless and chic.
For a bohemian look tie your skirt up in a know off to one side. Wear some cute booties, gladiator sandals or lace up sandals to peak out from underneath.
Always have your denim jacket to layer over your skirts. It should be a closet staple. I love this one and this one.
This cute skirt that I am wearing is from Purple Poppy Boutique in Cape Cod also comes in a neutral color and several other color ways. If you remember, I just posted the awesome Lisette pant from Purple Poppy. Go here to see that post and all about Purple Poppy and the Lisette L pant. Please check out all of the many other styles of pants, dresses, and tops from the cutest boutique ever….Purple Poppy!!.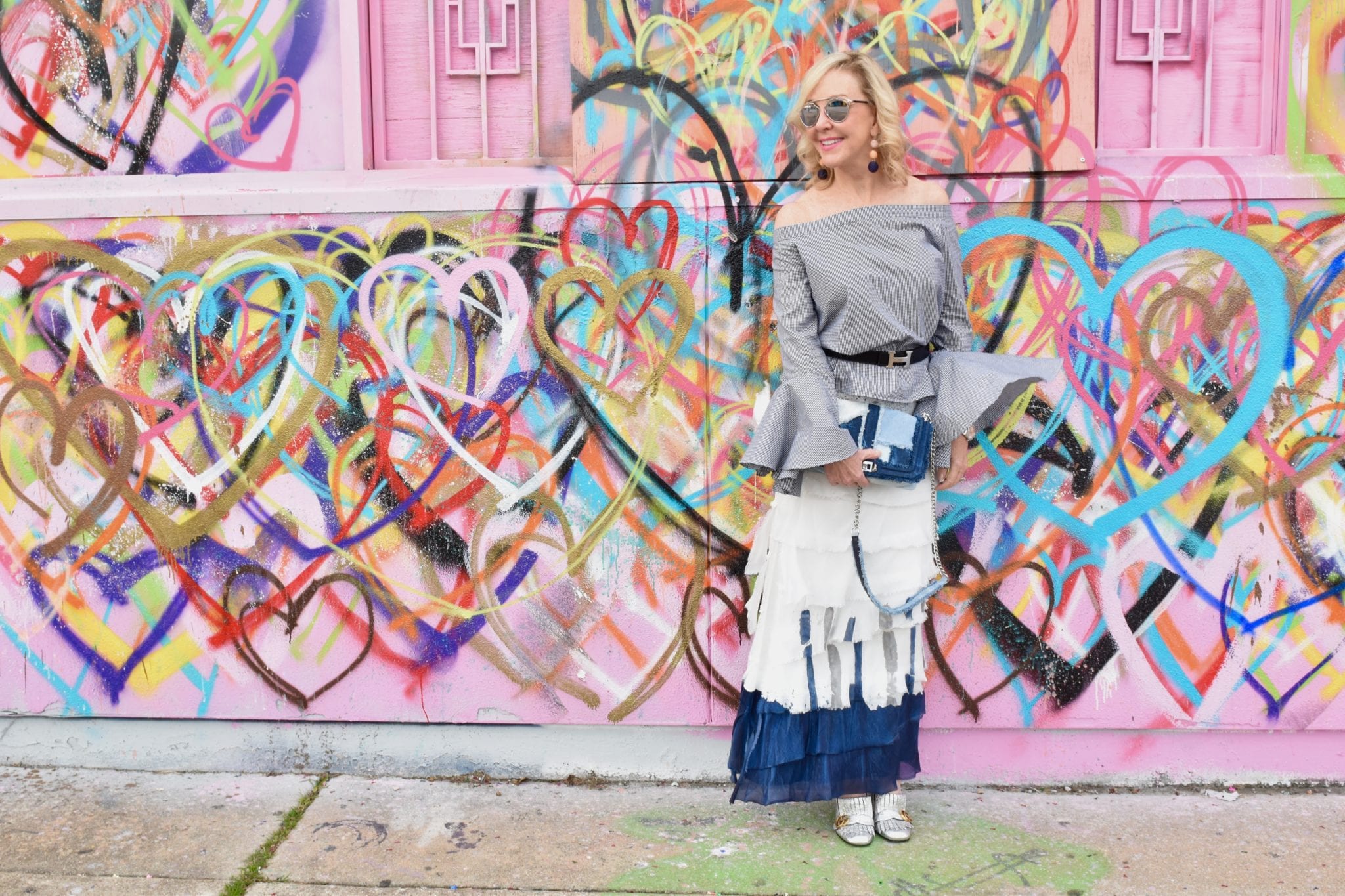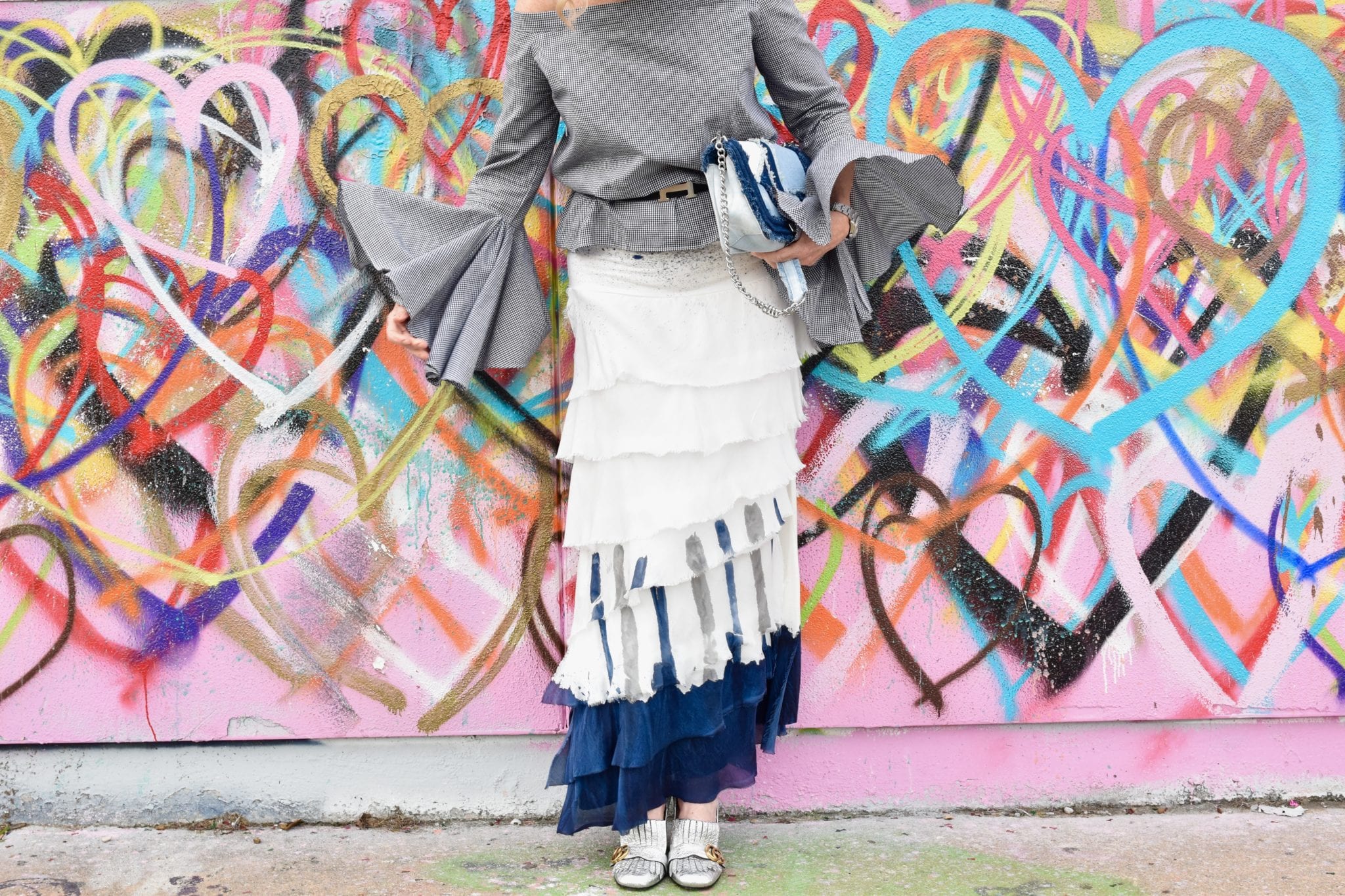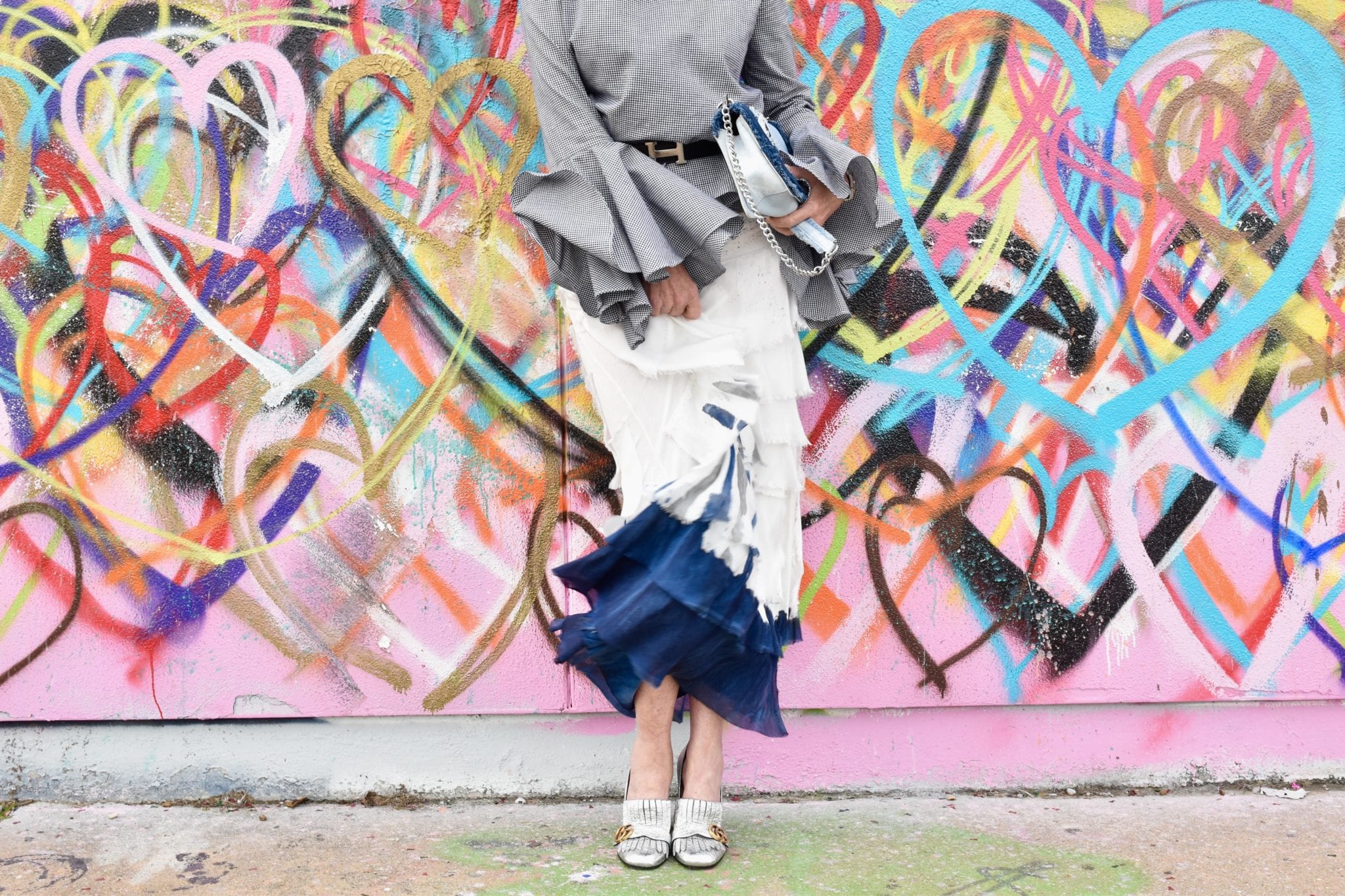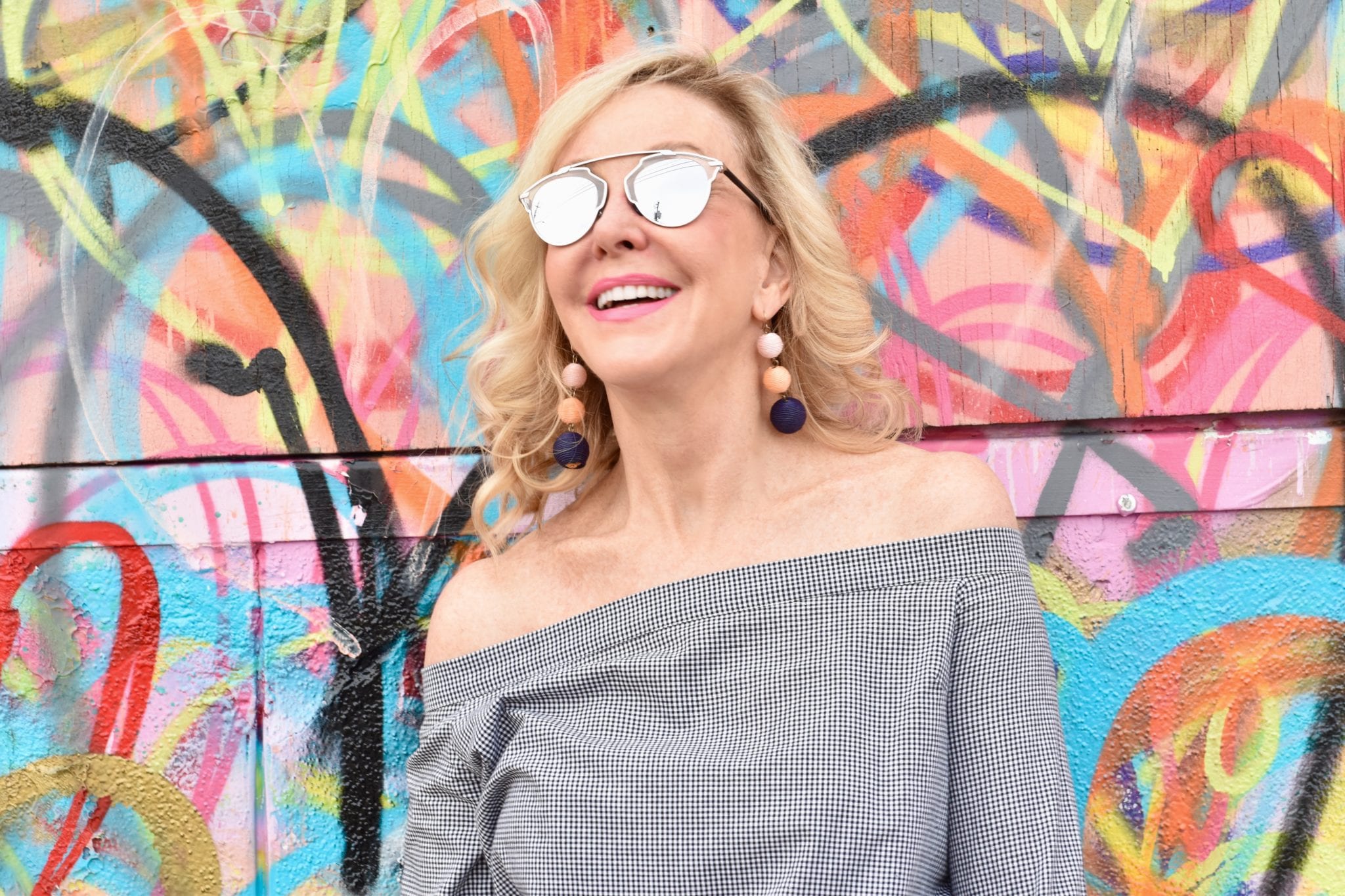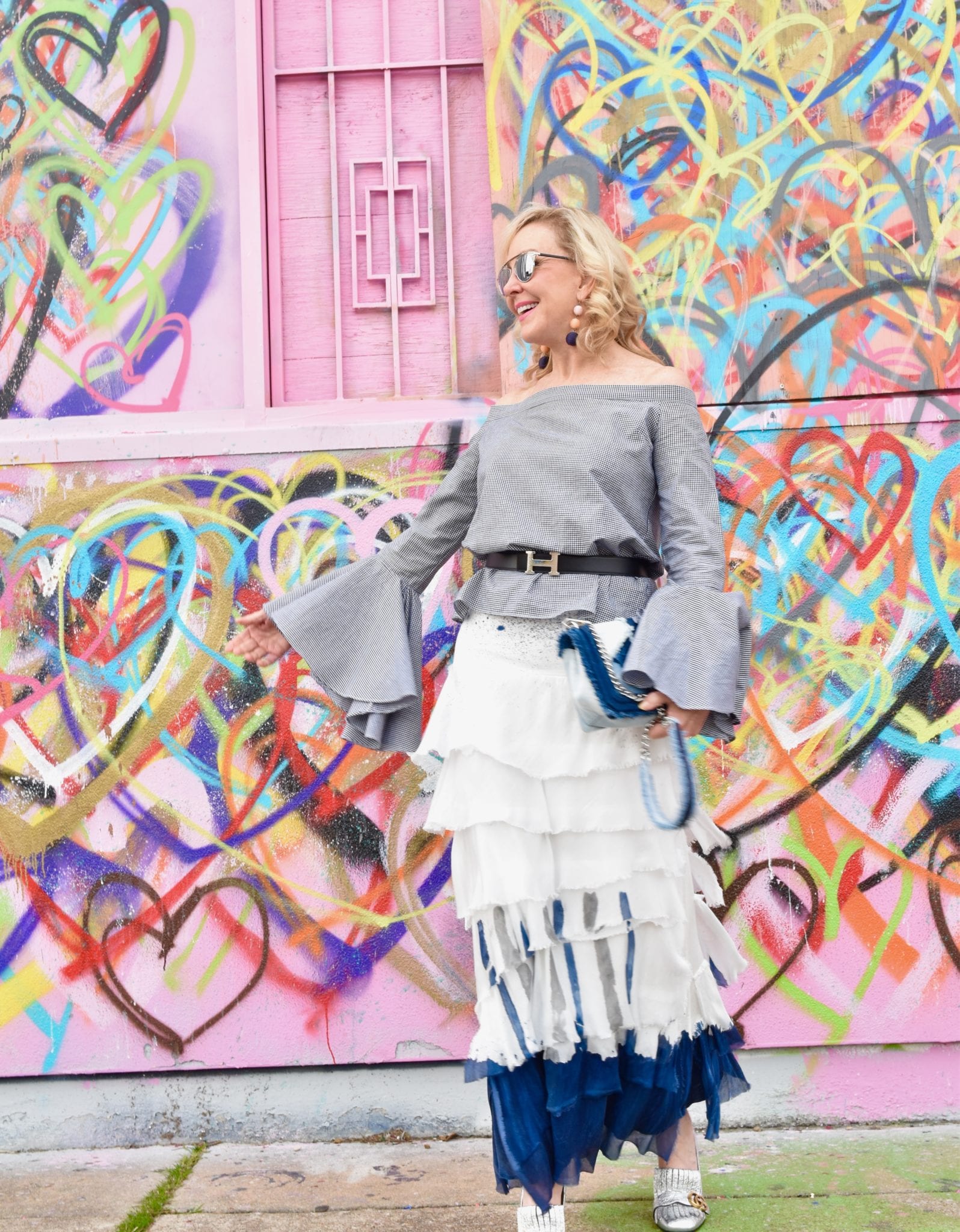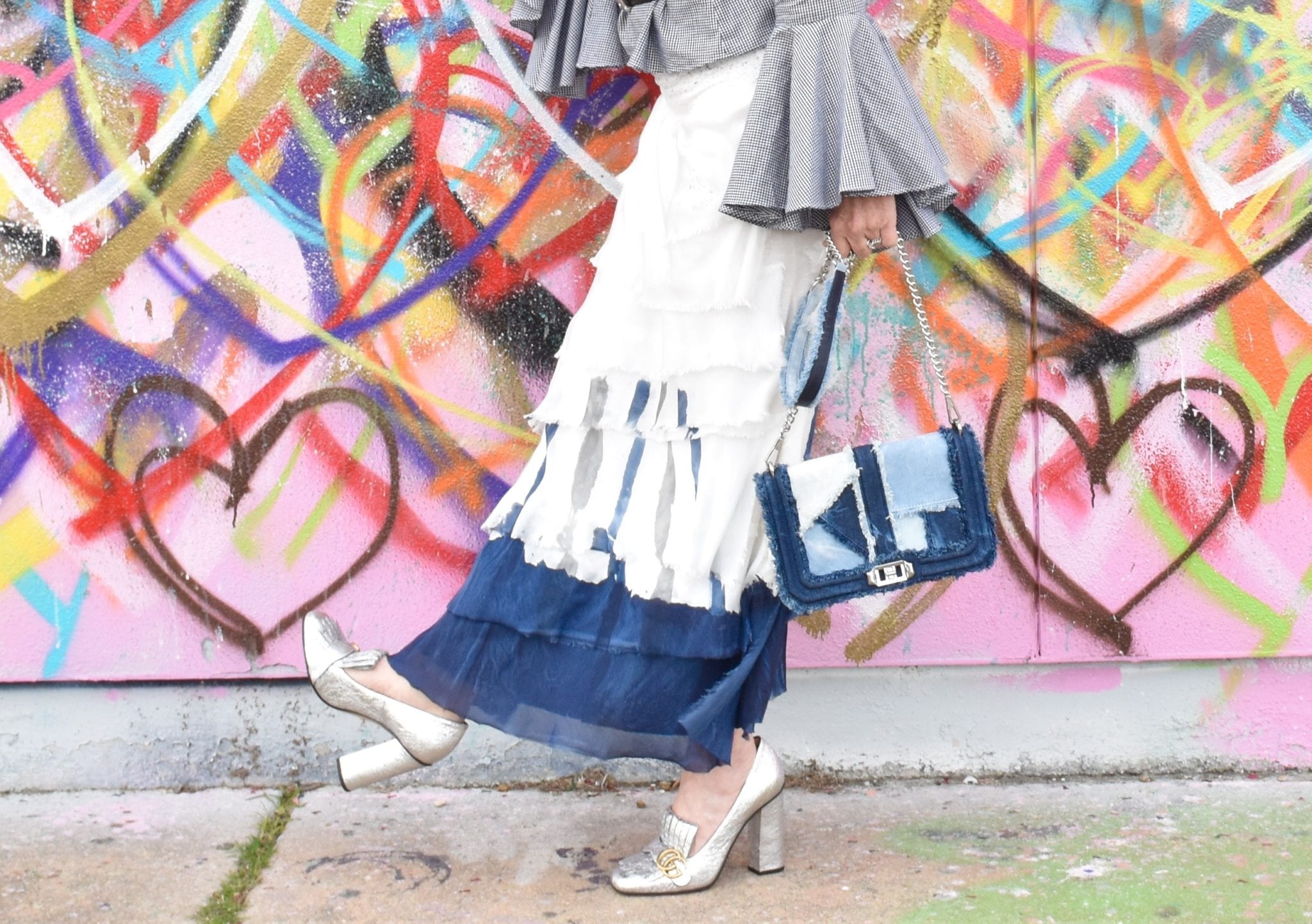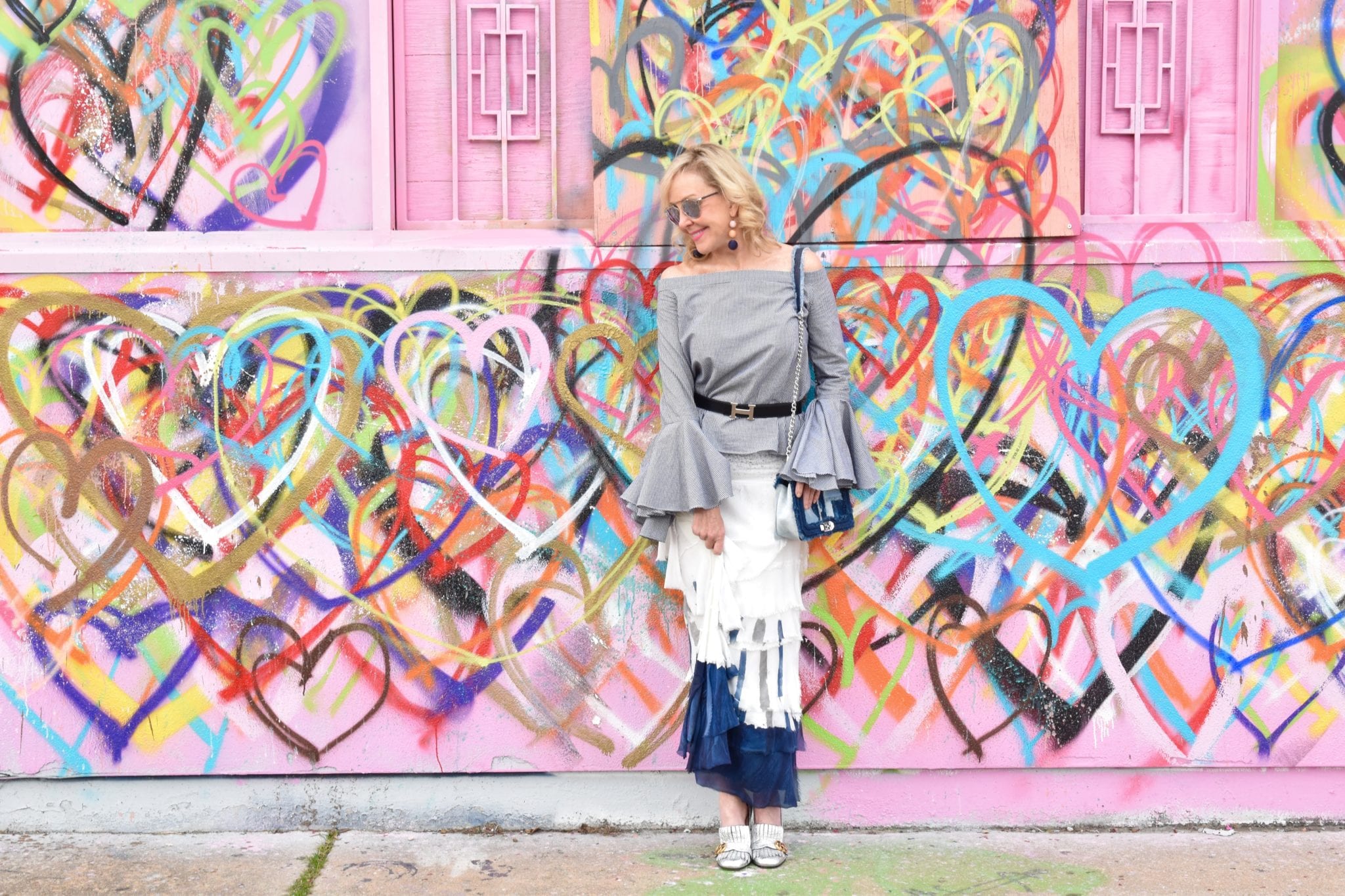 Thank you Purple Poppy for sponsoring this post!!
OUTFIT DETAILS
SHESHE'S TIDBITS
I haven't talked much lately about our refresh project here at my house. Well, it is still not done, but I can definitely see light at the end of the tunnel. We are cleaning and dusting everything now. The window cleaner was just here and also cleaned a couple of chandeliers. One of them hangs about 20 high and it has been so hard to clean it over the years.Looks great now. I have moved a lot of old dated stuff out, given things to kids and grandkids and lots of junk going to Goodwill. I cannot believe I thought that stuff was cool at one time.  I have the picture hanger coming soon and we are scheduled to install all of the new furniture the second week in March. Just in time to host my Bunco babes at my house. Yikes….will I be ready?