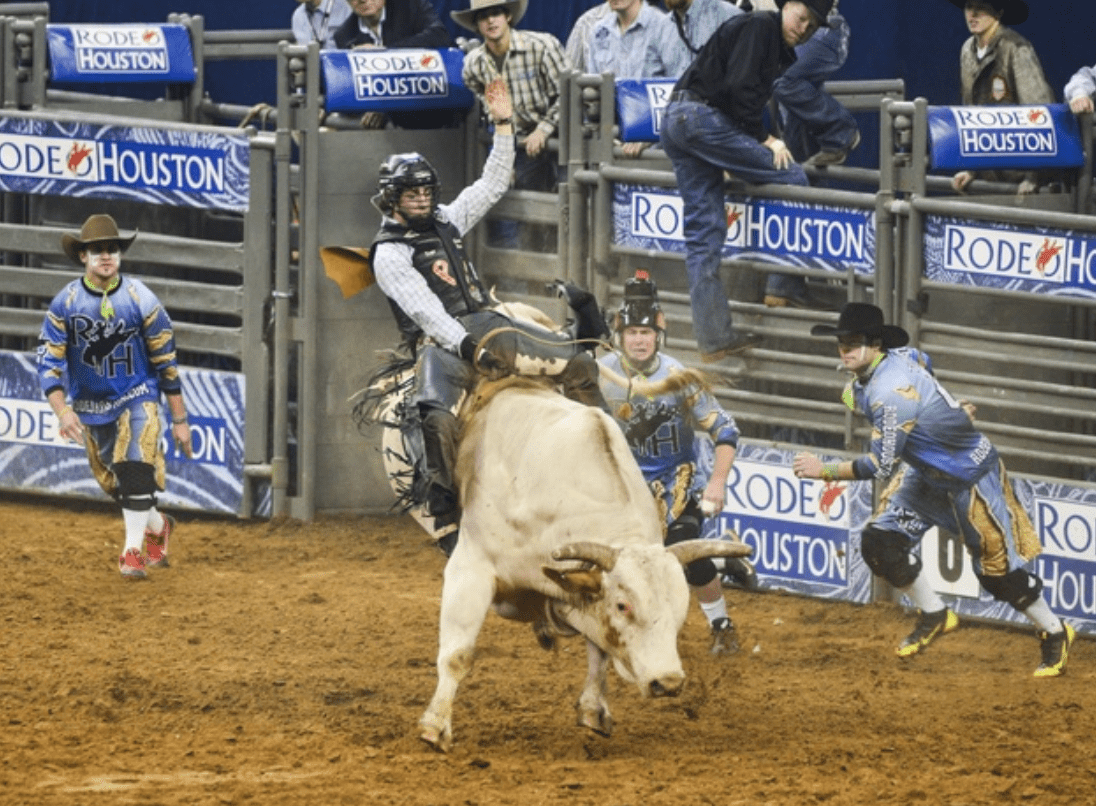 As promised, today we are giving you all the details you need to know for RODEO HOUSTON! We know some of you might not be Houstonians by nature, but trust us when we say it is a MUST to visit at least once in your life, so you can see what the country's largest rodeo is all about. So whether you're a Houston local or traveling from somewhere else, we hope you enjoy these fun rodeo facts and tips! And as we say here in Texas… yee haw!
HISTORY
Though the original committee was formed in 1931, the very first rodeo didn't actually occur until 1932. The first rodeo was held at the Democratic Convention Center and shortly after was moved to the Sam Houston Coliseum. In 1966 the rodeo moved to the famous Houston Astrodrome and is now being held at NRG Stadium, home of our favorite team, the Houston Texans. In 1994 the barbeque contest was held for the first time at the rodeo, which soon became a staple for this event. And in 1962 the rodeo changed its name to Houston Livestock Show & Rodeo, which remains the official name today. For more information on the history of HLSR, check out this article.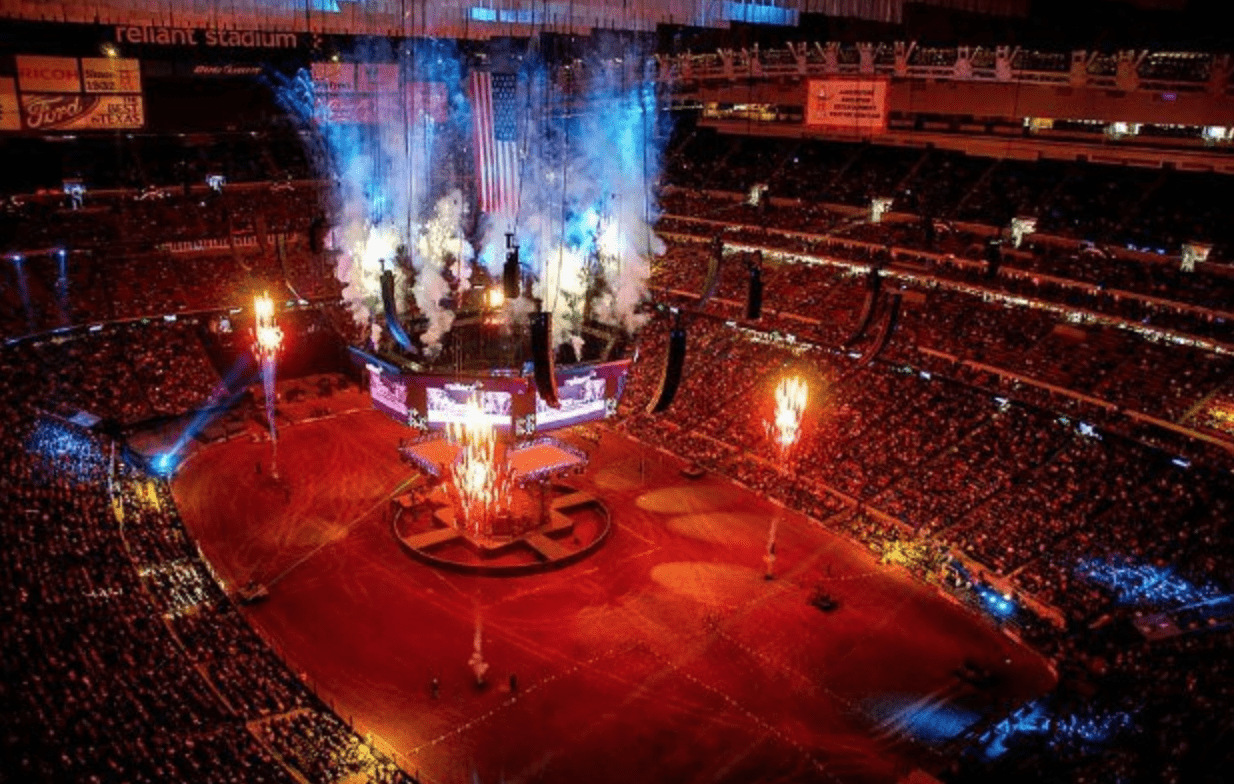 PERFORMERS
Over the years, countless performers have enjoyed large crowds at the rodeo. But in 2010 history was made when over two million people enjoyed rodeo performances. That record was broken again in 2011 and then 2013…and we have high hopes for crowds this year to break it again!
Garth Brooks is both opening and closing the show this year at Rodeo Houston, which is stirring up a great amount of interest with rodeo-goers. The star announced his retirement back in 2000, telling fans he was focused on raising his children. But with his kids in college and wife Trisha Yearwood by his side, it seems as though Brooks is again ready to entertain audiences with hits like "Friends in Low Places" and "The Dance."
Below is a graphic from the HLSR Official Website, with the remainder of the performances.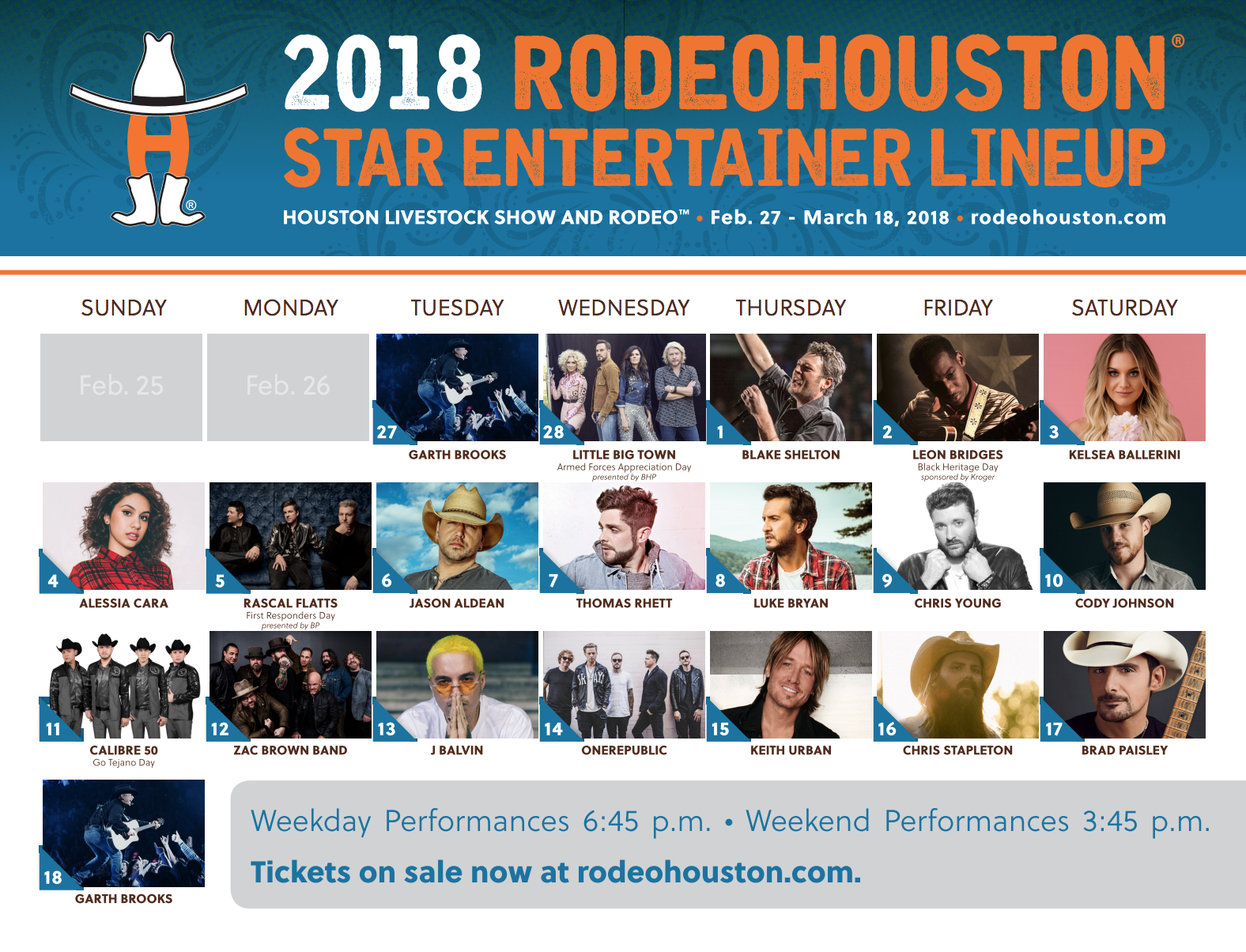 WHAT TO WEAR
Well this is a tough question, isn't it? Earlier this week, we posted a special edition of SheShe's Showcase with our top picks for rodeo wear. But if you scroll back in the archives there's plenty of other outfit ideas listed. We have romantic looks, boho looks, and even rocker looks….so you have plenty of options to inspire your own outfit!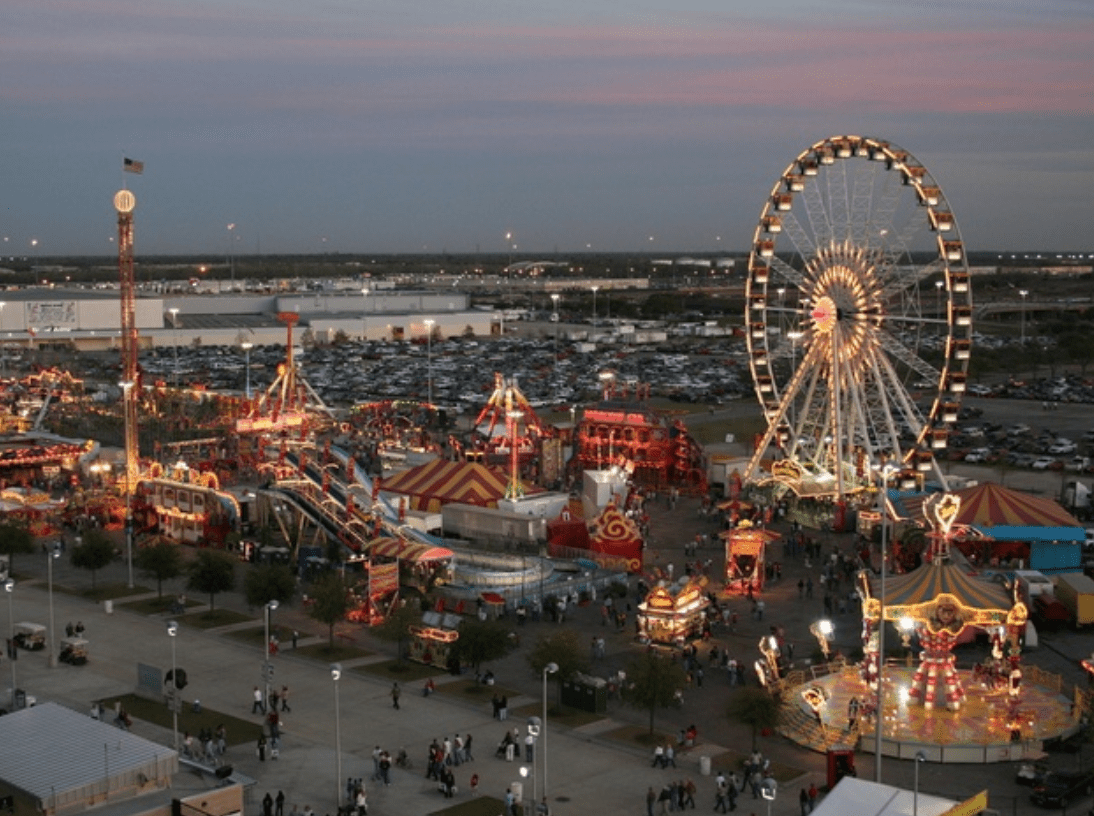 WHAT TO DO
Our favorite answer to this question- EAT! The HLSR is spectacular for a number of reasons, but the cuisine makes the very top of the list. There are so many delicacies available, from fried Oreos, to corn in a cup, to classic Tex-Mex and comfort food options. Although we love the fried food stands, if you're in need of a hearty meal make sure to travel to the catered food section near the back of the park. Restaurants like Pappasitos, Freebirds and Pappas Barbeque set up shot and make delicious meals. There is also food and drinks available inside, for those of us who like to enjoy happy hour alongside the show. For a full dining guide, click here.
The Wine Garden at Rodeo Houston, located across from NRG Stadium, was added several years ago. It is a large outdoor area with tables and chairs where you can meet your friends for a glass of wine before the rodeo starts.It has become a big hit for wine drinkers. Also, a wine auction was added and has raised mega bucks for the scholarships offered to the kids.
There are plenty of attractions to experience, especially if you're traveling to the rodeo for the first time. The indoor petting zoo is one of the largest attractions, along with all of the rides and games located throughout the outdoor park. One of the lesser known aspects is the art displayed near the petting zoo, which comes from students around the Houston area. And be sure to get inside earlier than the performer is scheduled to come out, so you can enjoy the actual "rodeo" part of the event (my favorite is Mutton Bustin'!)
That's all from us, Y'ALL! 😉 Let us know if you're heading to the rodeo this year, and what your favorite events are! 
Share the post "SheShe Showcase | What to Wear to Rodeo Houston"
SHESHE'S TIDBITS
I am at Canyon Ranch Spa in Tucson, Arizona with another blogger friend. We are experiencing everything healthy and wellness. I can't wait to share some of my new goals…. I will be stepping out of my comfort zone for sure.
Gala's, weddings, graduations, holidays or just everyday wear…..we have fashion suggestions for you, so stay tuned. Be sure to check out  ShopSheShe  tab at the top in the menu bar. Hover over and choose the category in the drop down. We try to keep it up to date with the latest and greatest for all budgets. Subscribe here and then you won't miss a post. Simply enter your email in the pop up box when you come to this site or at the top of this page in the subscribe box.
WELCOME new readers. We are a fashion/travel/lifestyle blog. We talk about anything and everything, from fashion, travel, health issues to even an occasional recipe. If there is a topic that you are interested in, then let us know. We will do our best to bring that story to you. Have a great great week sweet friends and thank you for following along. Without you, we could not continue on this crazy fun journey!