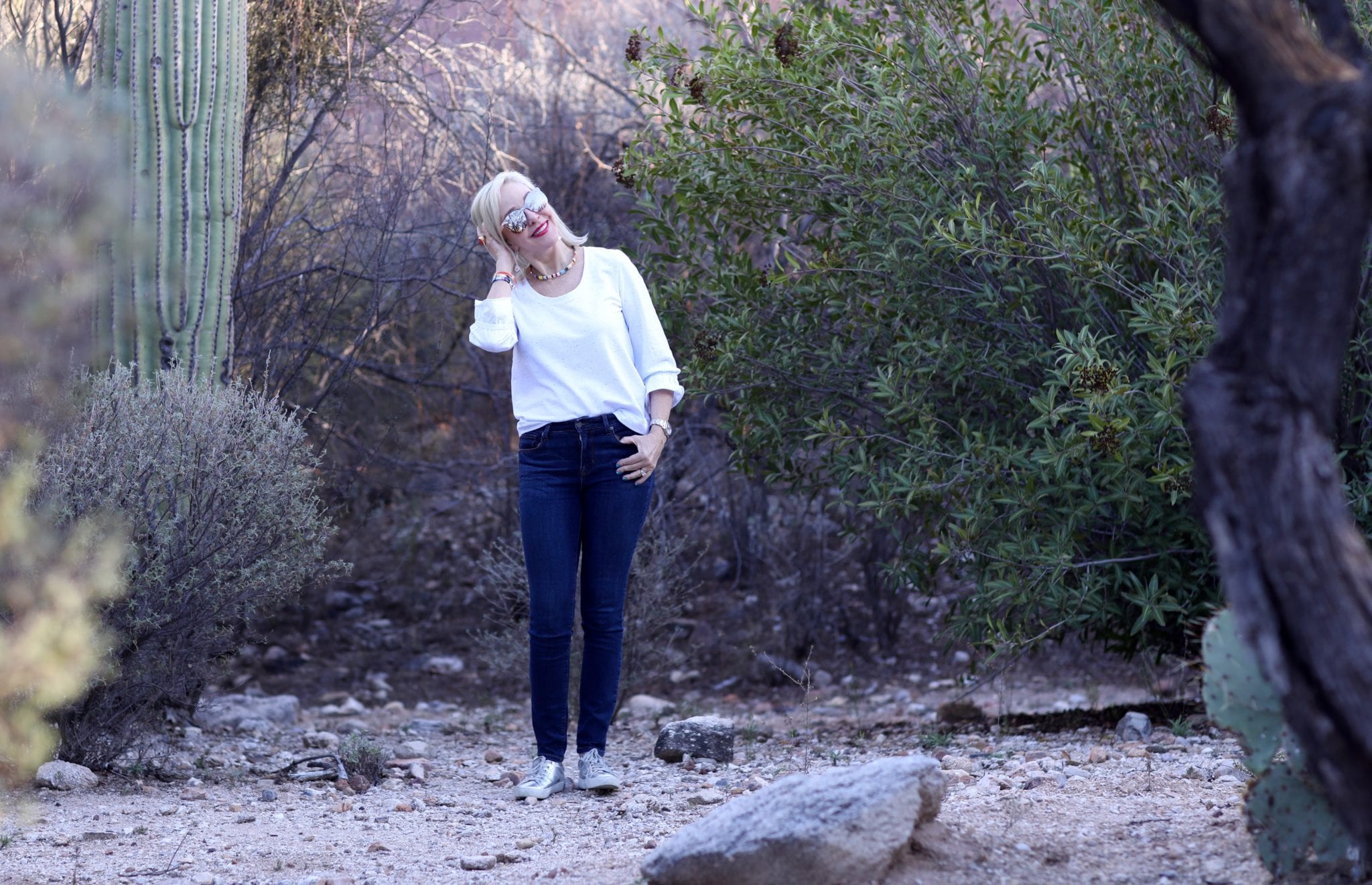 This is the year for women being bold, fierce and standing up for each other. Today I am lifting up my fierce friend Pauline Nakios, founder, designer and the vision behind the brand Lilla P,  who is celebrating 20 years. In the rag business that is definitely a milestone. I have seen so many that rise to the top really fast, but end up crashing because they didn't manage their growth or keep up with the ever changing wants and needs of their customers. I love how Pauline  started slow and small as a t-shirt company, but over these 20 years has carefully built a strong brand that has now expanded into other lifestyle looks with dresses, pants, jackets and skirts, all created for comfort as well as style to fit your every day lives.
I will tell you that when I owned my boutique in Montrose, Colorado, Lilla P was a staple in my store. My customers loved the feel and fit of the Lilla P t-shirt. Now, Pauline has branched out by bringing in other fabrics offering more options for your casual lifestyle. For example, the top that I am wearing in the top 2 photos, is made of a nep terry. It is sooooo soft and also comes in a  a heather charcoal color. I could sleep in this top, so that being said, it would be perfect for travel be in a car or plane.
Now, think a little more elevated lux look with the light pink sweater dress that I am wearing below. I am tall, so the dress was a little shorter than I was comfortable wearing, so I belted it and added the black legging. Depending on your comfort level, black opaque or textured tights would also work. An over the knee boot with a black leather moto jacket would really make a statement.
So, as you can see, Lilla P is not just any old t shirt company, it is sophisticated staples full of subtle detail and pared down luxury.
Scroll on down for some of our picks. You can click on any pink link or photos in the boutique Collection and it will take you to the website.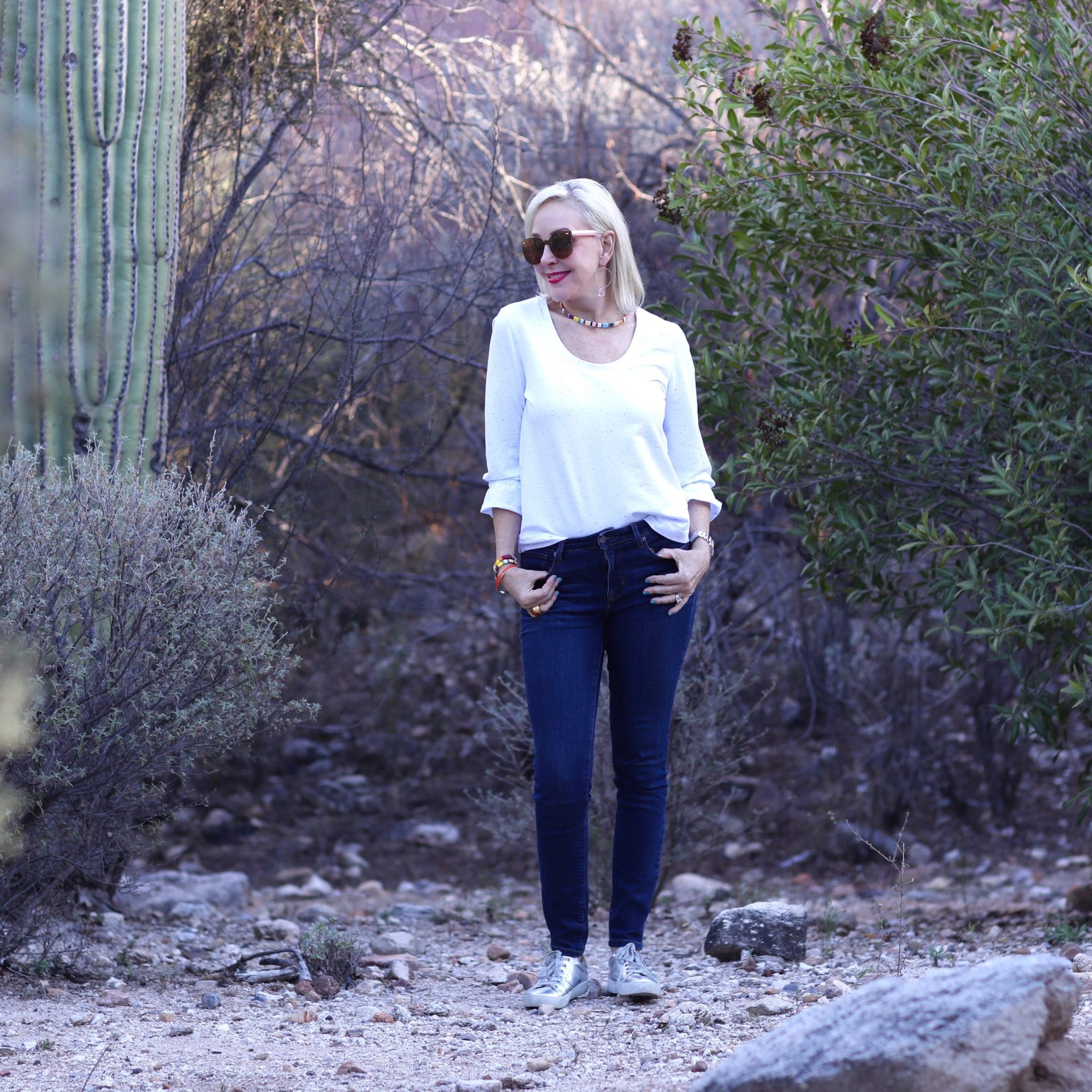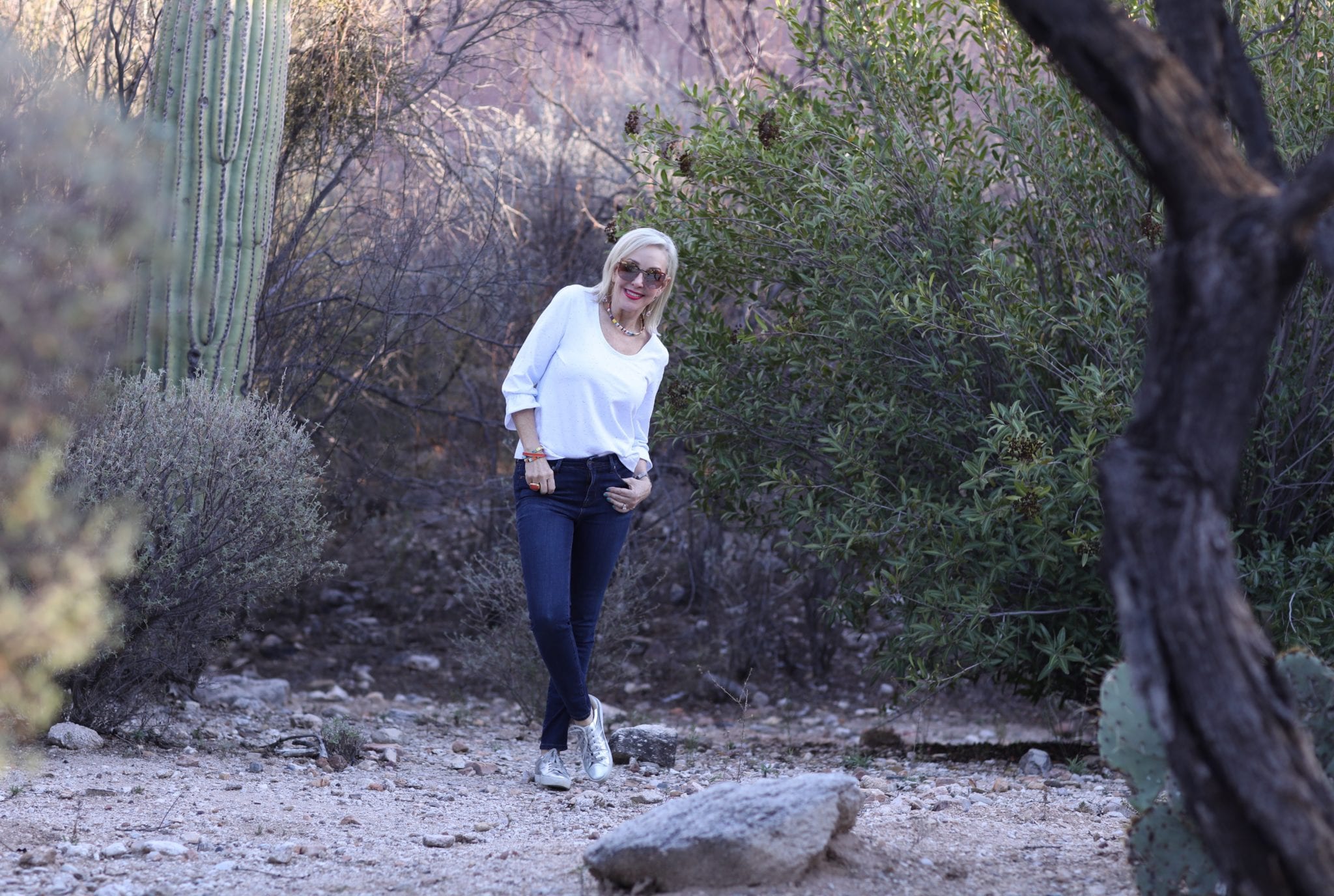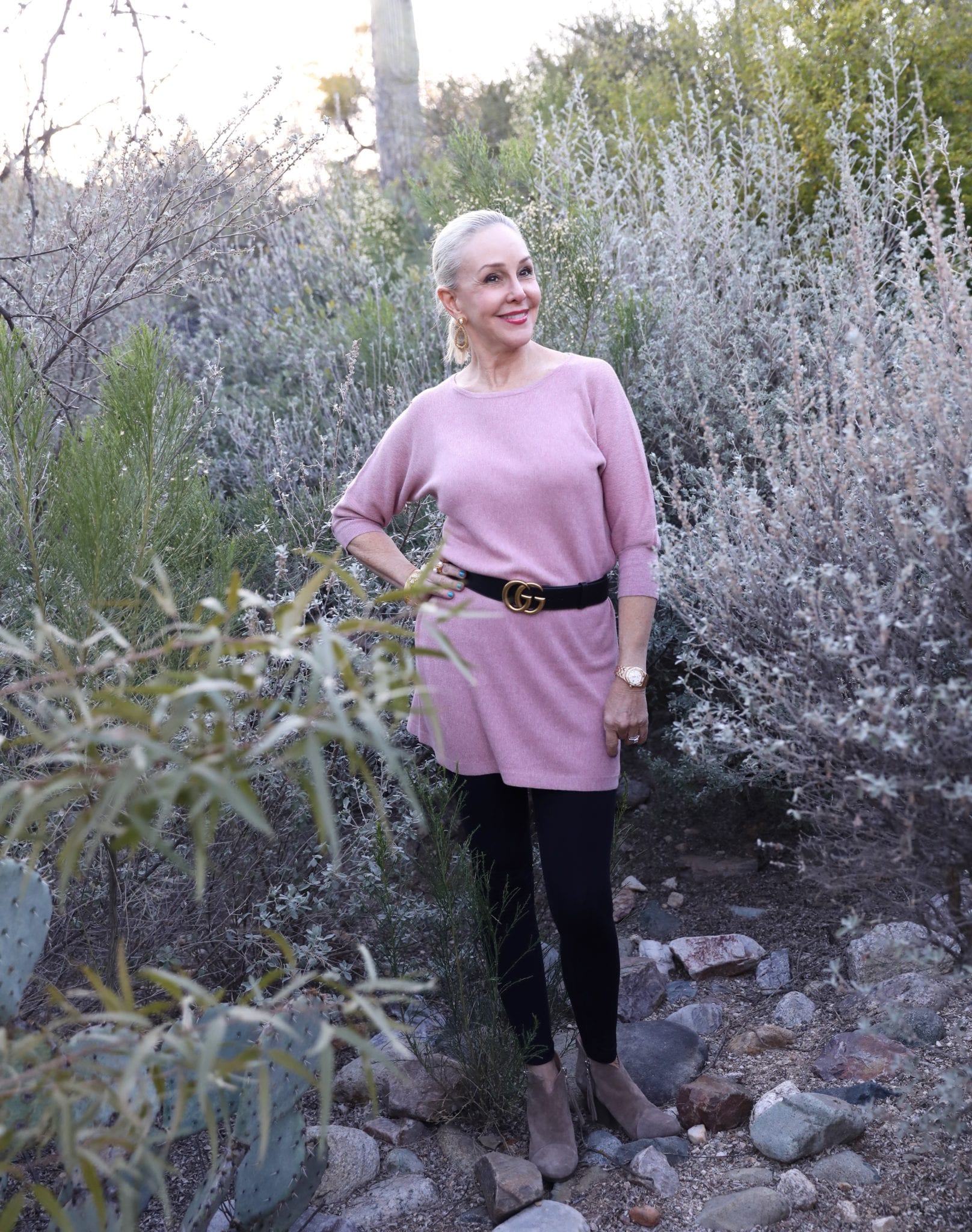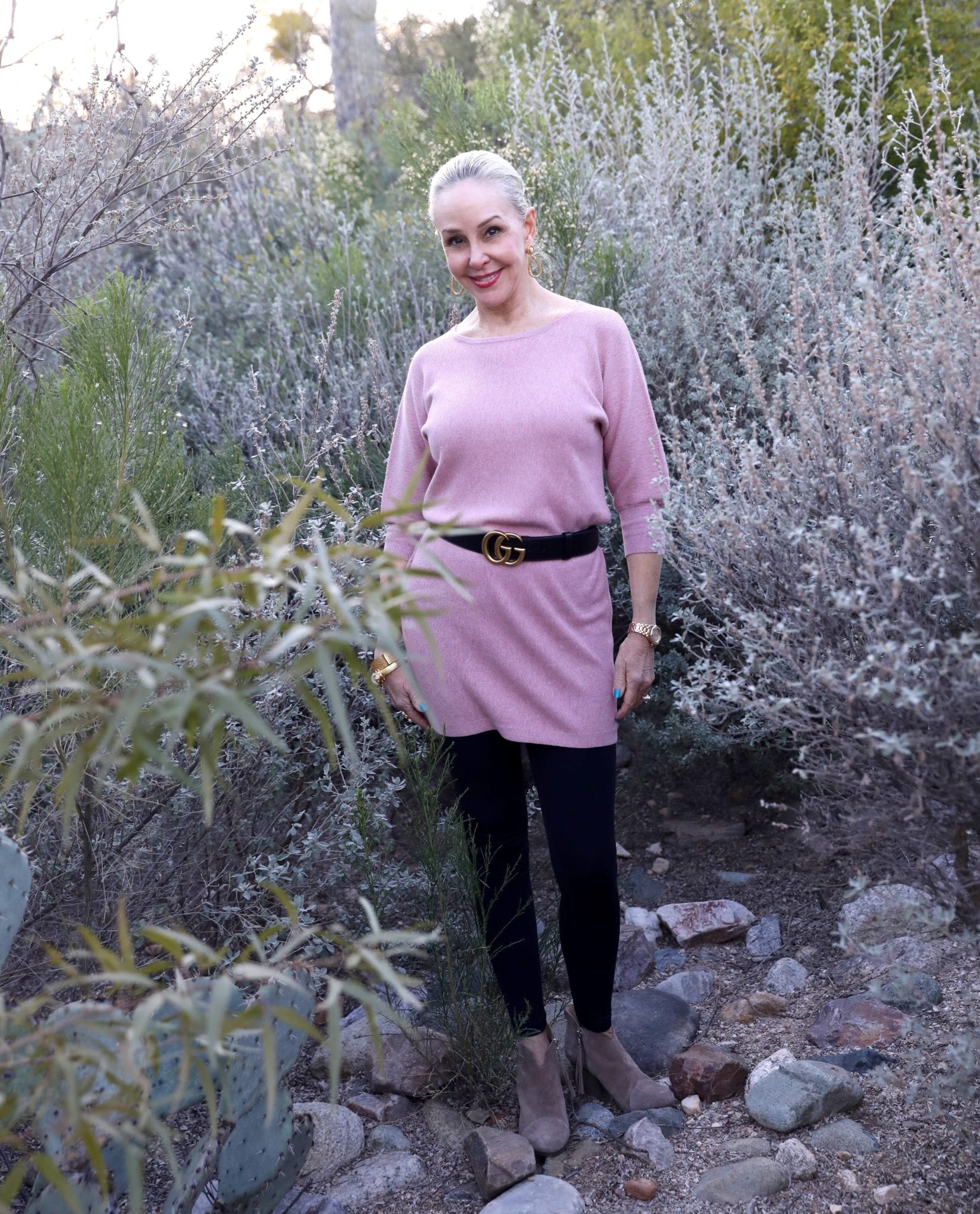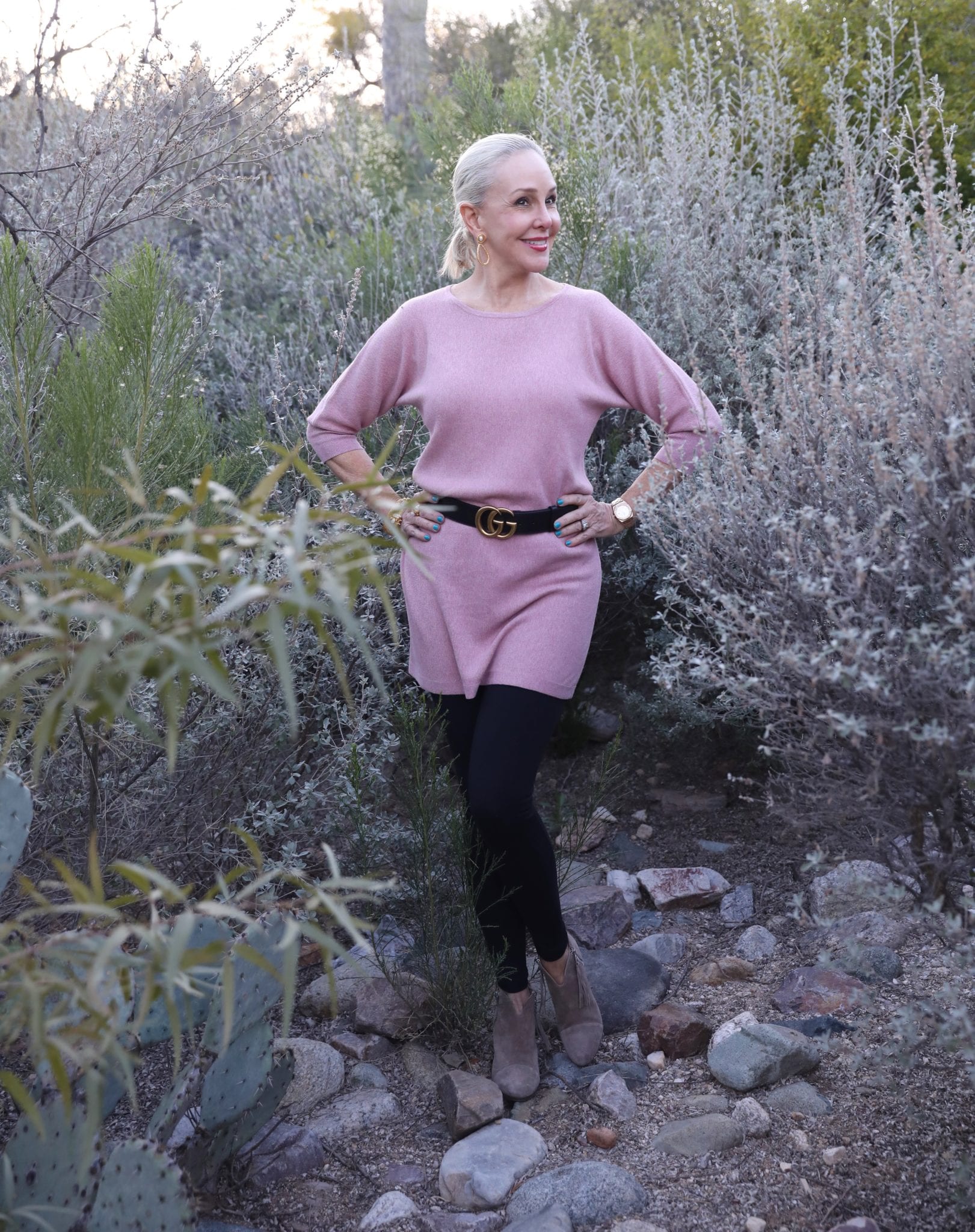 Outfit #1 Details
Outfit #2 Details
SHESHE'S TIDBITS
Coming up this week….more on our trip to Canyon Ranch in Tucson, plus Kuhl, a brand review and more beauty gidgets and gadgets.
 Gala's, weddings, graduations, holidays or just everyday wear…..we have fashion suggestions for you, so stay tuned. Be sure to check out  ShopSheShe  tab at the top in the menu bar. Hover over and choose the category in the drop down. We try to keep it up to date with the latest and greatest for all budgets. Subscribe here and then you won't miss a post. Simply enter your email in the pop up box when you come to this site or at the top of this page in the subscribe box.
WELCOME new readers. We are a fashion/travel/lifestyle blog. We talk about anything and everything, from fashion, travel, health issues to even an occasional recipe. If there is a topic that you are interested in, then let us know. We will do our best to bring that story to you. Have a great great week sweet friends and thank you for following along. Without you, we could not continue on this crazy fun journey!