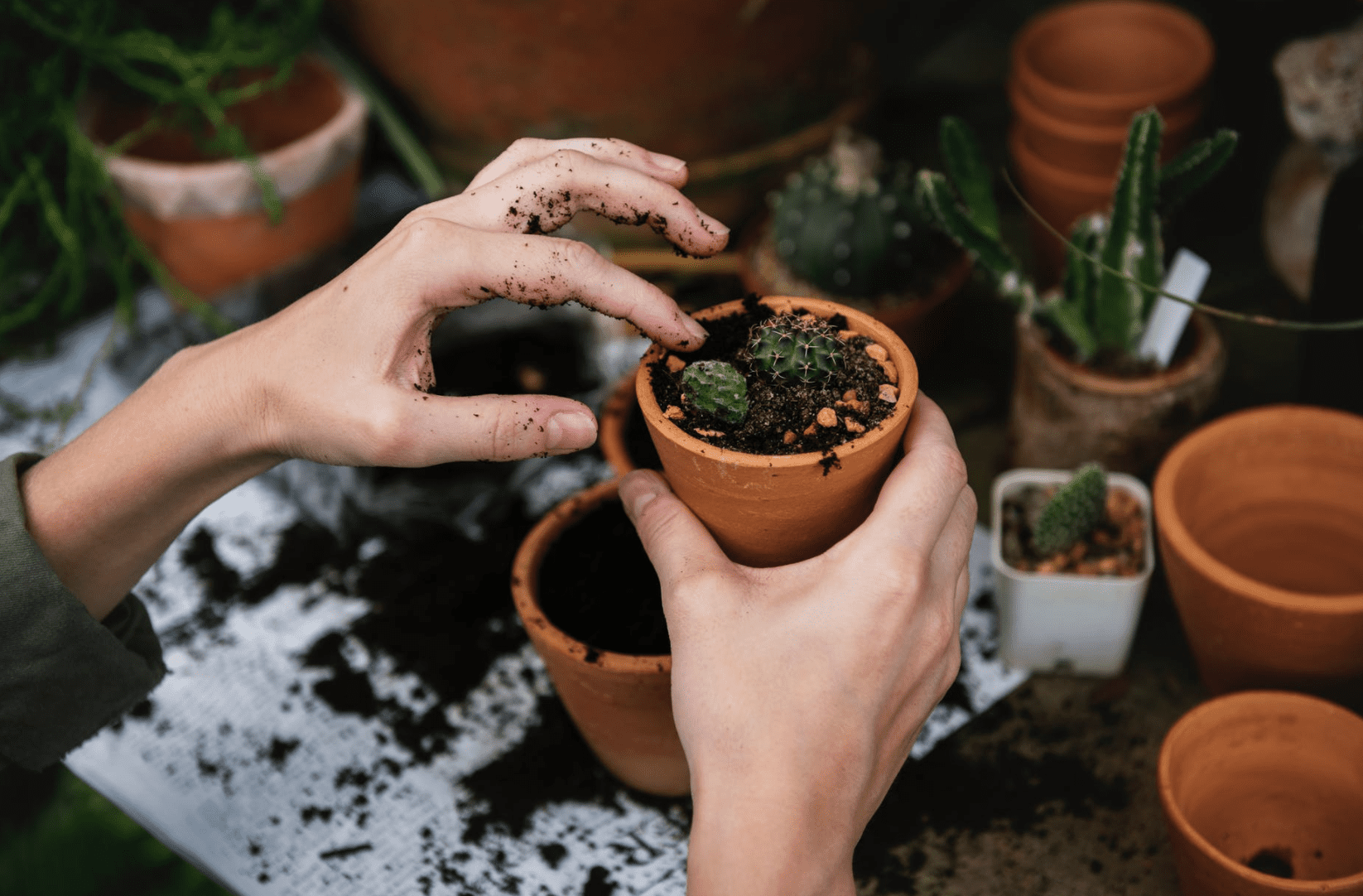 Spring is springing across the country, and we're beginning to crave the floral beauty that comes with this season. This week we're sharing some gardening tips and tricks for both the beginners and seasoned gardeners across the country. With that being said, let's get started! 
What Are Hardiness Zones?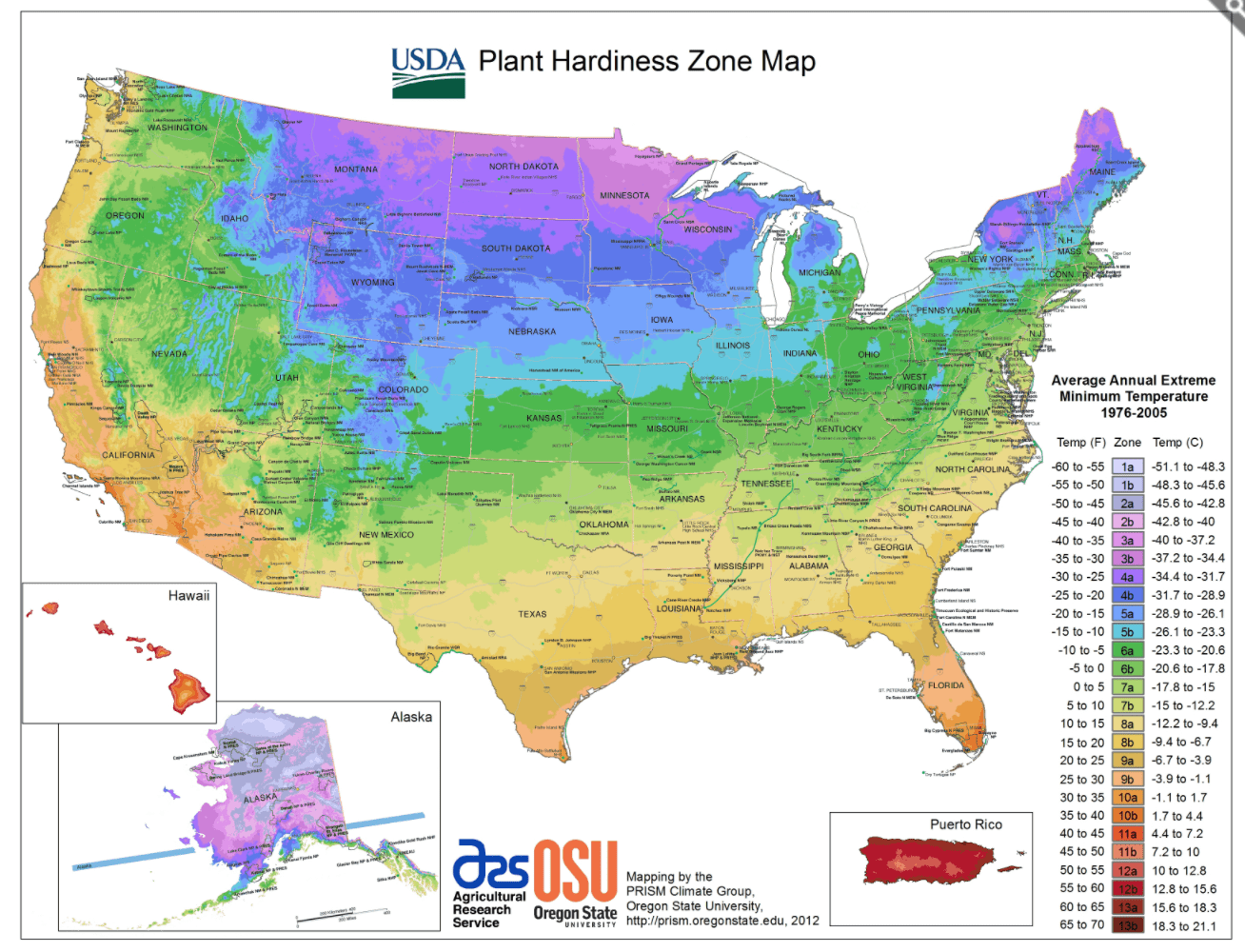 Above is an image that breaks down the hardiness zones across the US. These are defined by the climate at certain spots around the country, and are broken down into over 20 different categories. Use this map to find the hardiness zone for your neck of the woods, and then match it to those recommended on plants. If the information isn't listed when you buy seeds or plants, a simple Google search will probably give you all the answers you need!
Plants That Can Survive the Summer
Especially if you're in good ol' Houston- this can be a real feat to find! Check out this website for a comprehensive list of plants that will last all summer long. The options include petunias, hydrangeas and daylilies. Pro tip: add mulch to your plants to help them stay hydrated by retaining water.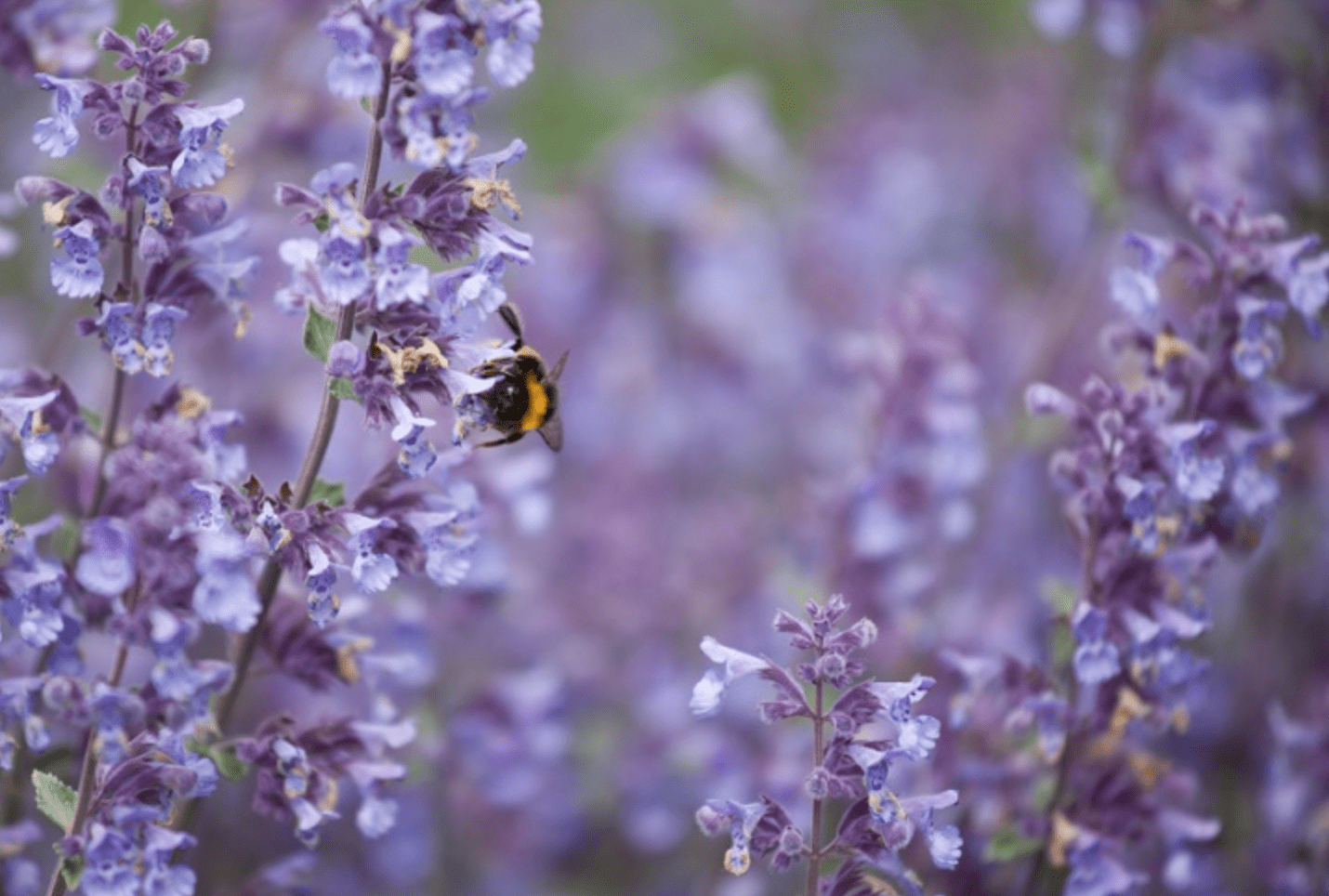 Easiest Succulents
Succulents are a great option for those of us that don't necessarily have a green thumb. Most of these plants require low involvement and can survive with just a little basic sun and water. Here's a list of the easiest succulents you can maintain right in your home (as long as you have some windows), no garden required! (For more information, check out some more articles here and here).
1) Jade Plant
Just requires occasional watering and sunlight. 
2) Aloe Vera
Many people call this one "bulletproof," as it is virtually impossible to damage! It can live in direct sunlight or in a more shady region of your home, as long as it gets the occasional watering.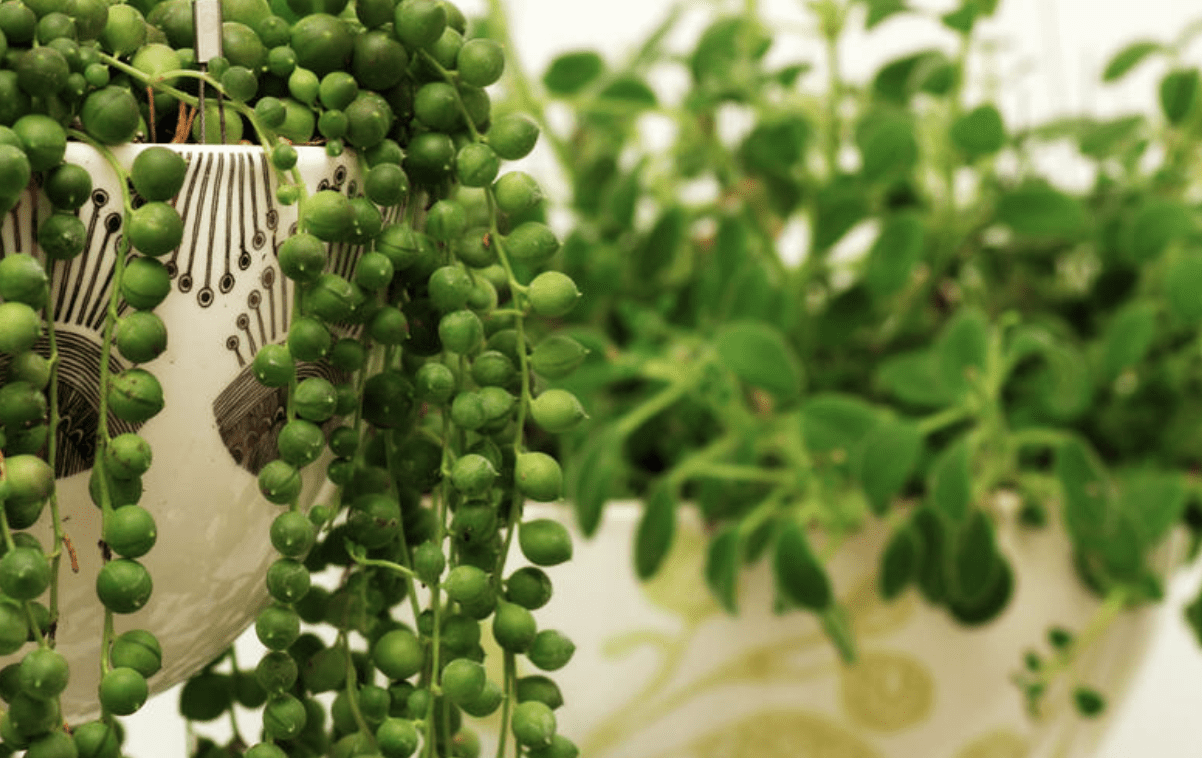 3) String of Pearls
Pictured above, this is another great option. It does prefer cooler temperatures, so make sure to keep that AC coming if you're growing this plant in your home. 
4) Echeveria
Only needs watering when it dries out, and loves the sun. A low-maintenance option for sure! 
5) Zebra Plant
A bonus with this plant is its small size, perfect for a bare corner of your home. Just water and sunlight needed as well!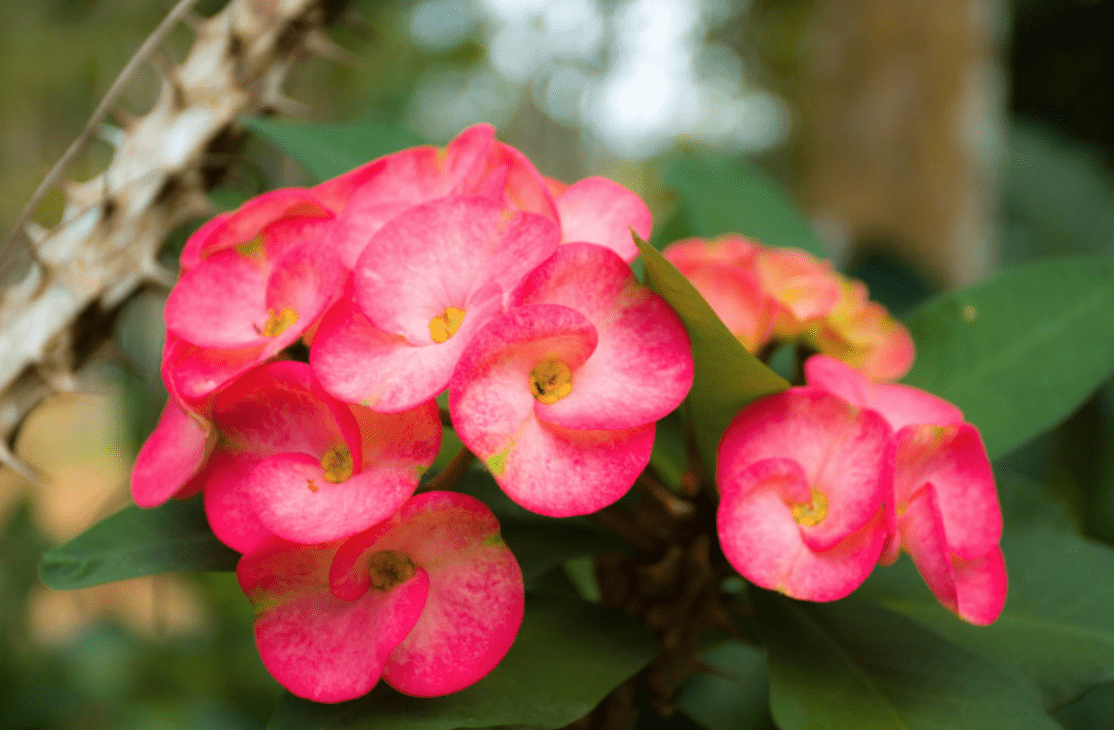 6) Crown of Thorns
For a more colorful option, try out this succulent. It needs direct sun to get these beautiful colors as well as some occasional watering, and isn't it beautiful?!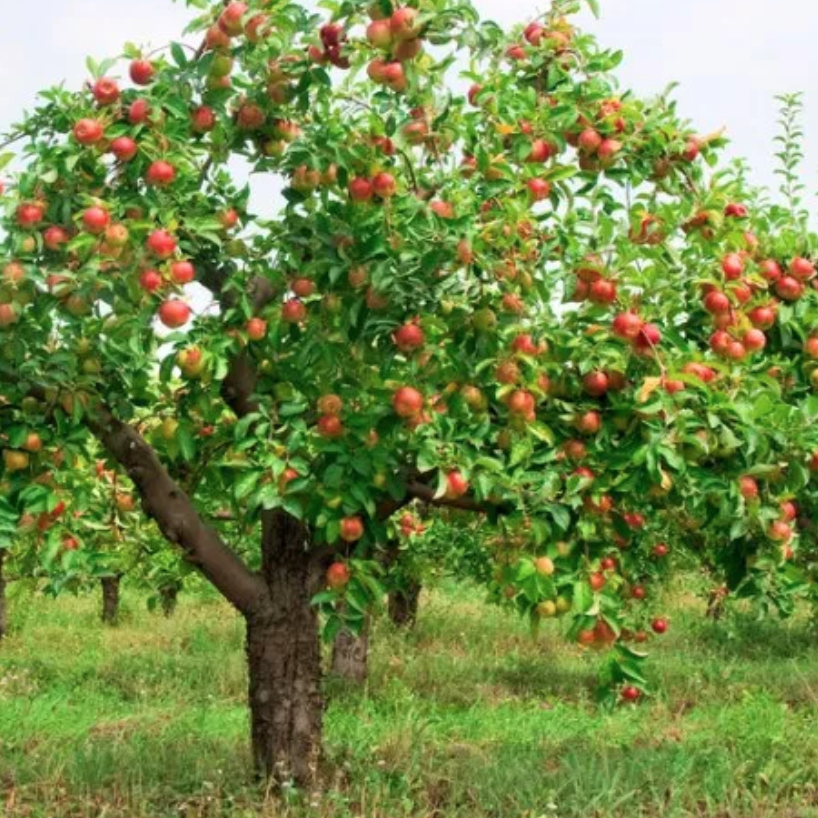 How to Grow Fruit Trees
Fruit trees are a perfect option for gardening, especially if you're anxious to get started right now! These plants are best when planted in February-March, and need decent but not perfect soil conditions to grow properly. According to this article, it's important to use a medium (either compost or coco-fiber) on bottom soil for best growing conditions.  Make sure you pick an area that is well-drained and in range of a good amount of sunlight, although these trees typically don't need direct sunlight all day long (just around 5-8 hours). When digging the hole for planting, the rule of thumb is to make it twice as deep and wide as the roots are, to give them extra room to grow. Once planted, don't forget to prune your trees to allow leaves and fruit some access to light and fresh air! More information about the pruning process can be found here.
Apple trees are one of the more popular, and easier, variations to grow right in your own backyard. Citrus trees are also amoung the easiest, but do need to be covered in any area with colder temperatures, as these plants are more susceptible to cool climates. Cherries are another easy option, and only require basic soil and climate conditions. For more fruit tree ideas, click here.
Let us know your best gardening tips and tricks, and what you're doing to polish your plants this spring and summer!
Shop Garden Tools
SHESHE'S TIDBITS
Preparing for a trip to NYC for a collaboration with Jambu Footwear and Good Housekeeping. We are being treated to a tour of this iconic publication headquarters and much more. I will be covering this trip on Instagram and Insta Stories as well as Facebook and later right here on SheShe Show.
Gala's, weddings, graduations, holidays or just everyday wear…..we have fashion suggestions for you, so stay tuned. Be sure to check out  ShopSheShe  tab at the top in the menu bar. Hover over and choose the category in the drop down. We try to keep it up to date with the latest and greatest for all budgets. Subscribe here and then you won't miss a post. Simply enter your email in the pop up box when you come to this site or at the top of this page in the subscribe box.
WELCOME new readers. We are a fashion/travel/lifestyle blog. We talk about anything and everything, from fashion, travel, health issues to even an occasional recipe. If there is a topic that you are interested in, then let us know. We will do our best to bring that story to you. Have a great great week sweet friends and thank you for following along. Without you, we could not continue on this crazy fun journey!