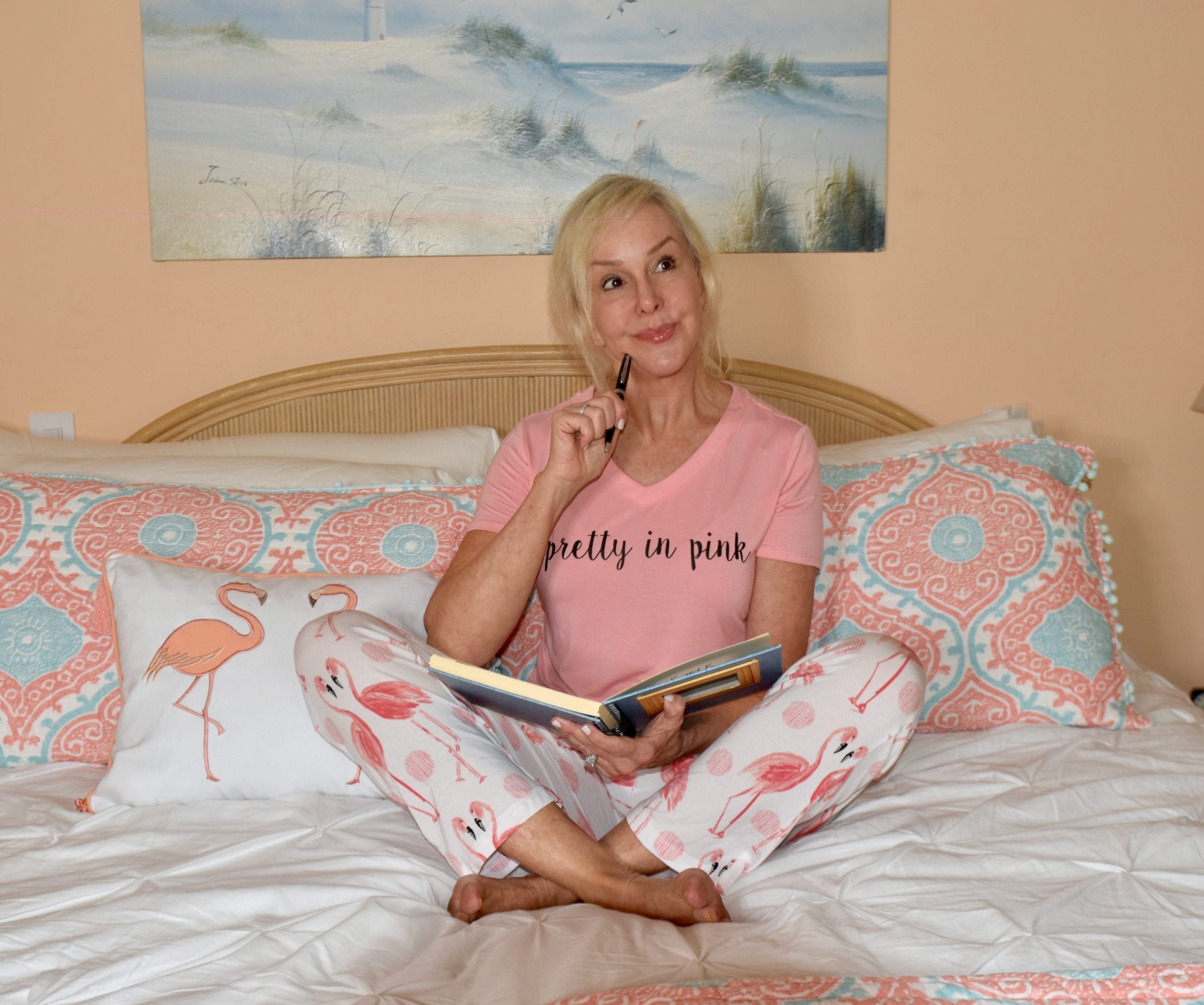 Hello all flamingo lovers! What is it about flamingos that make us smile? If you haven't noticed, the flamingo is part of the SheShe Show brand…just look at our logo. For year and years any time I see a flamingo printed somewhere I have to have it. I am thrilled that this year like no other there are hundreds of cut flamingo items to drool over, so today you can shop flamingo everything.
As you all know, I have been working with Chico's for about a year now bringing you their latest looks. Back in March I was in the original Chico's store and saw that they had created an entire delivery with all kinds of flamingos print items. Thank goodness my marketing team there had it in their heart to send me most everything that had a flamingo on it. I was dying with excitement!
My first 8 photos in this post are all from Chico's. I love mixing and matching the items and the best part is that most are on MAJOR SALE right now. Just click on any of the widgets and it will take you to the website for your convenience.
Shop CHICO'S Flamingo Outfits (above & below)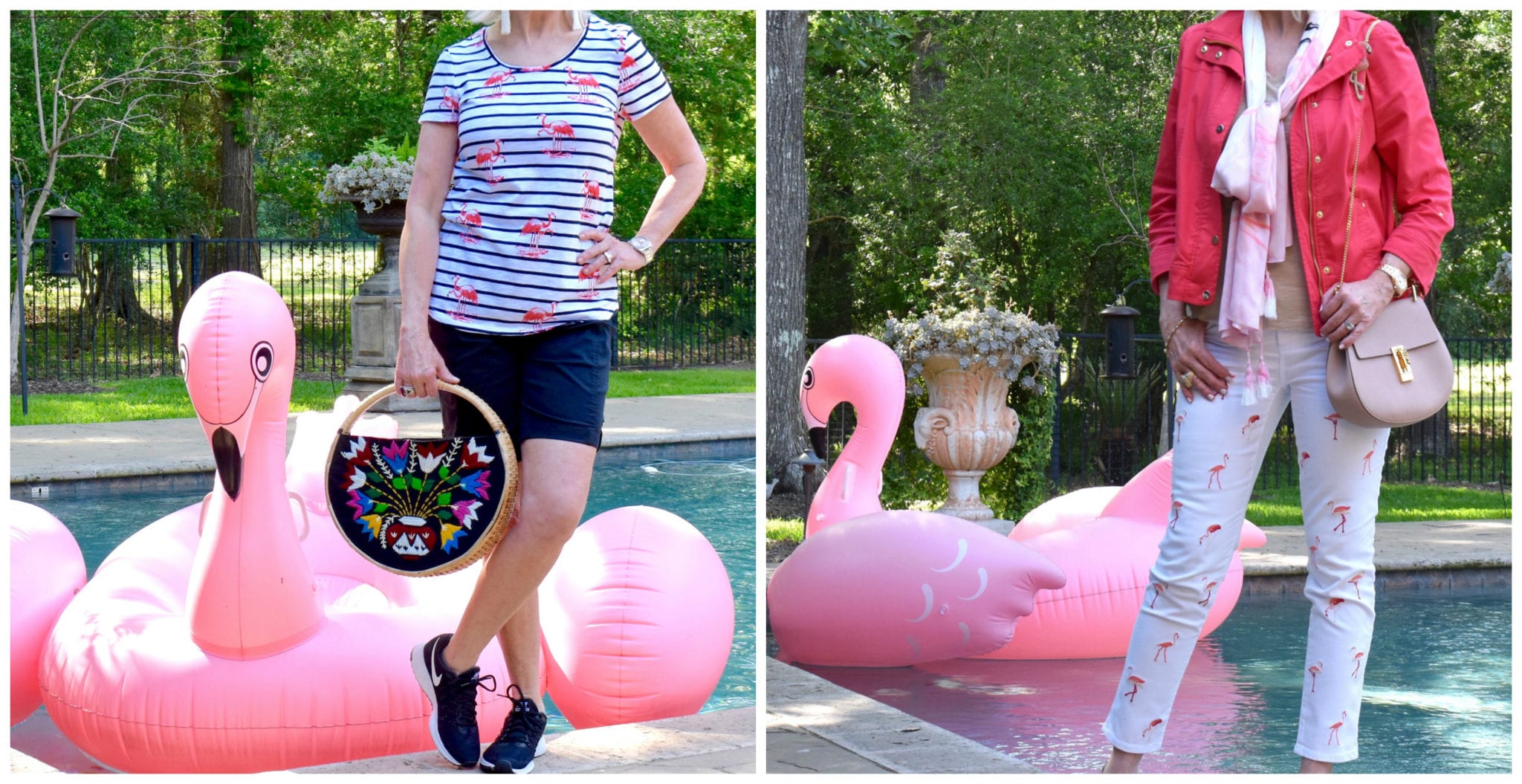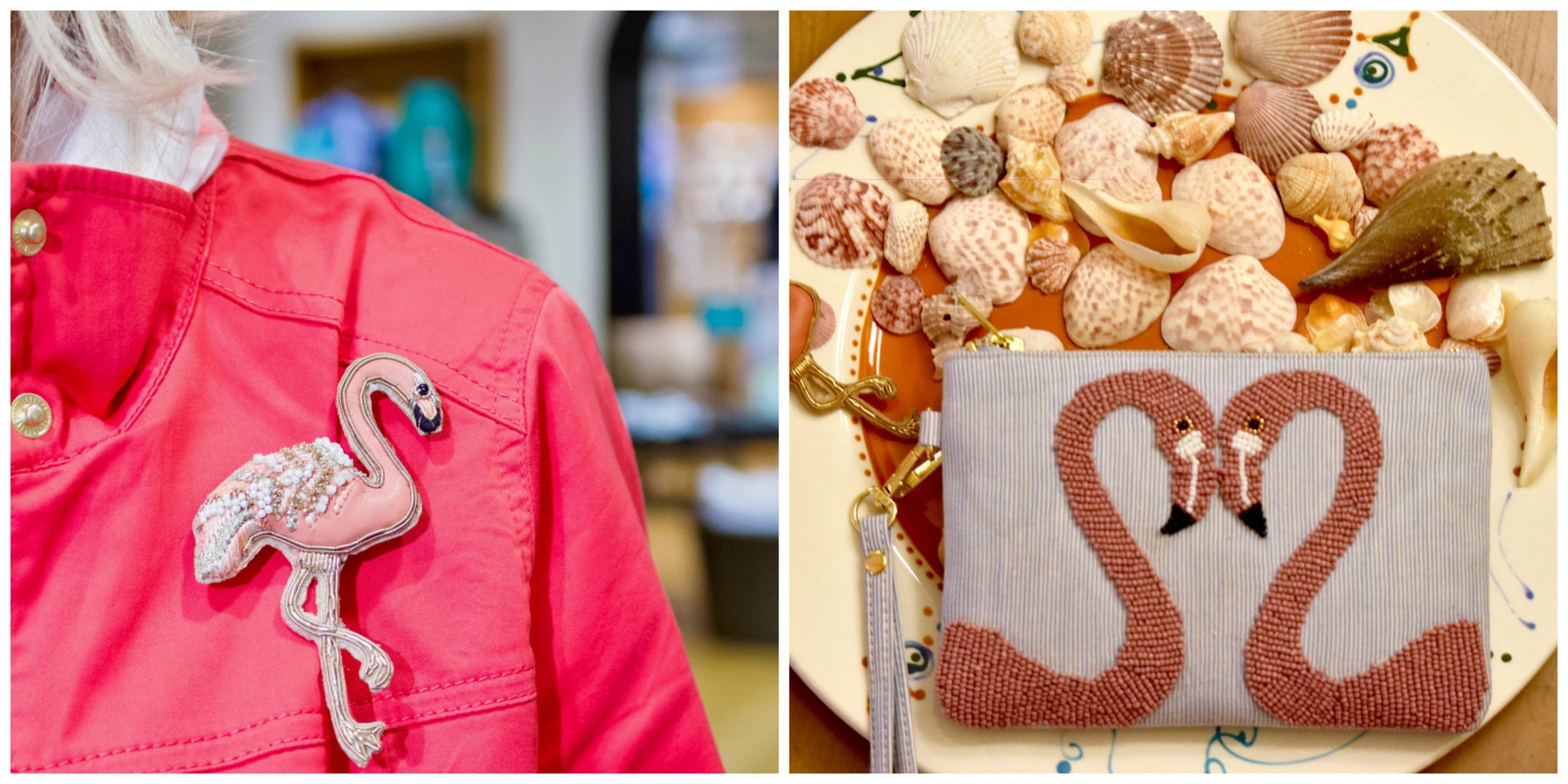 Shop CHICO'S Flamingo Outfits (above & below)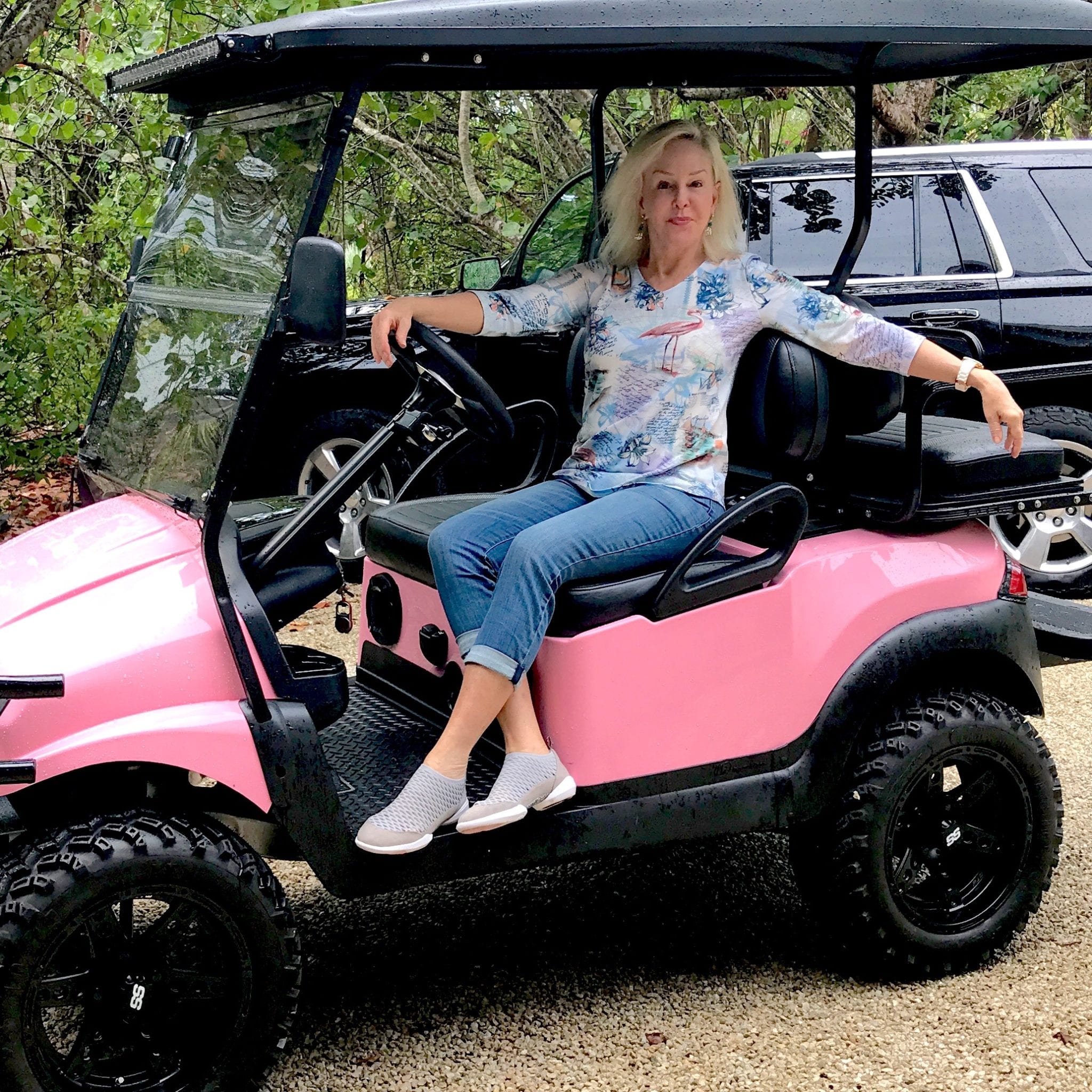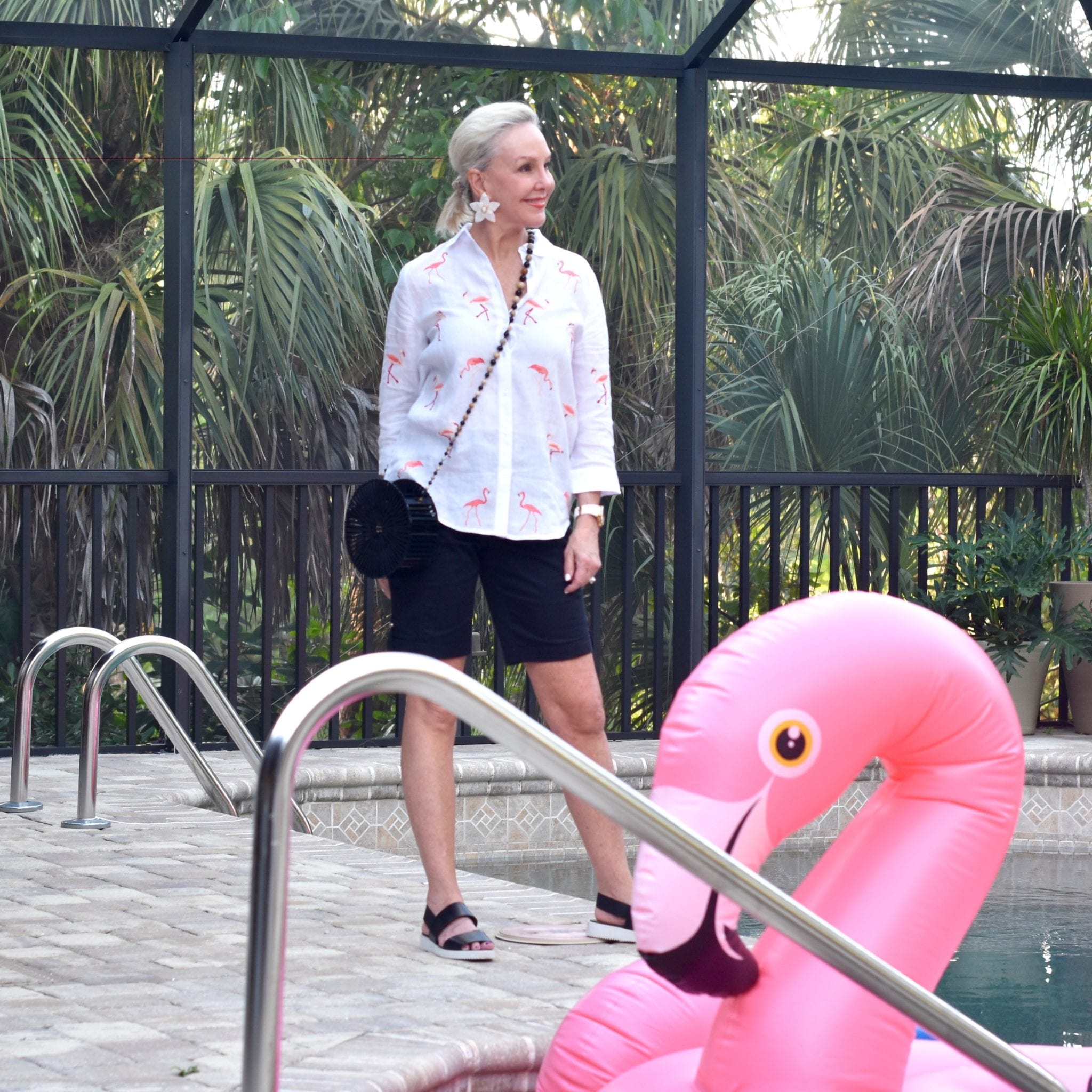 Shop Chico's Outfit (above and below)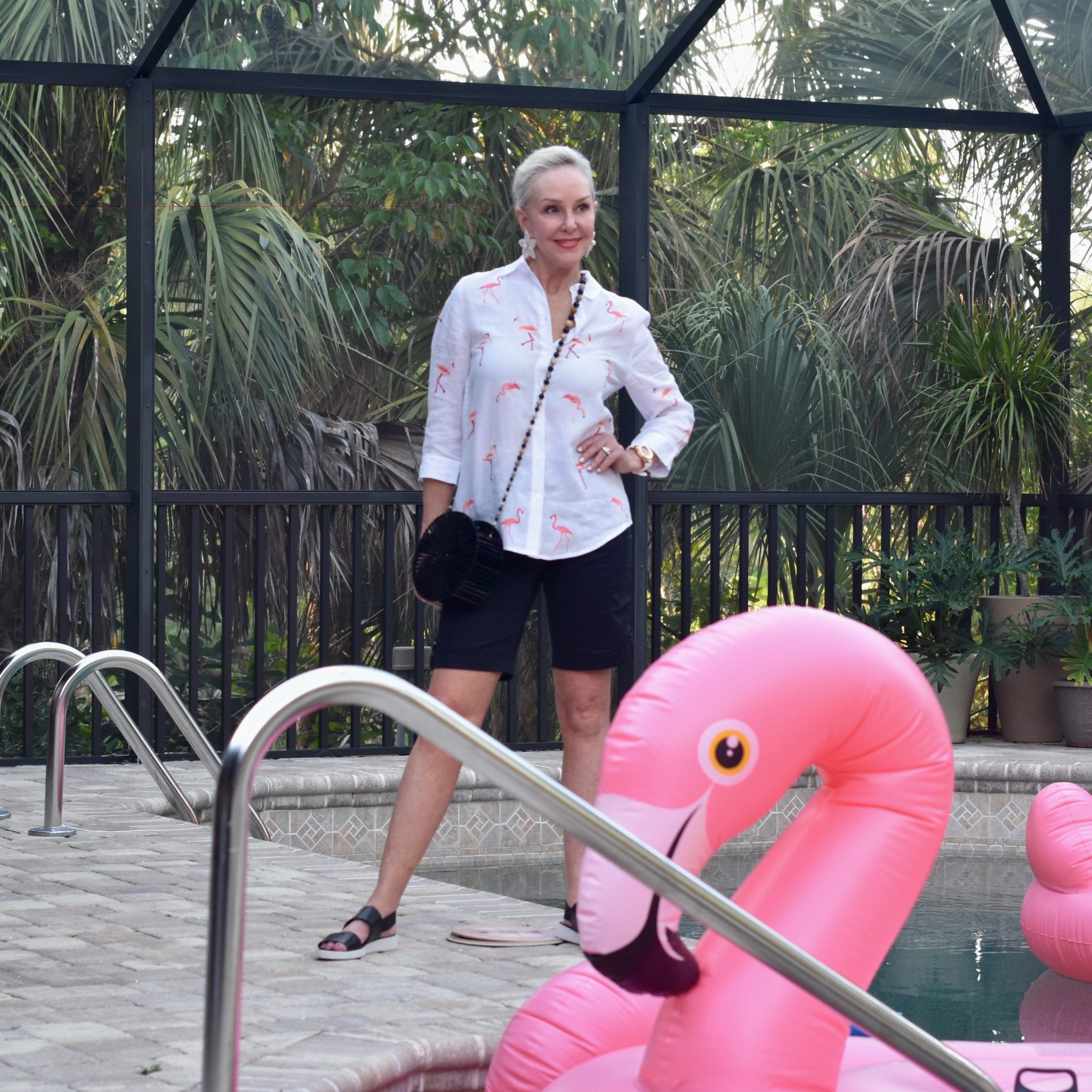 The rest of the photos below are some great flamingo finds in several categories. The dress below was photographed 2 years ago but is still available. It runs small and takes a while to ship, but it is super cute. I wear it every year!
The flaming floats are in my pool in Houston (her name is Flo) and our realtor put 2 big ones in our new Florida home. Norman has even taken a liking to flamingos. He just purchased a larger painting of a flamingo from a local artist on Sanibel Island. I will share that painting another time.
At the bottom are so many cute items so for all of you that have flamingo love, you can shop everything flamingo!! XO, SheShe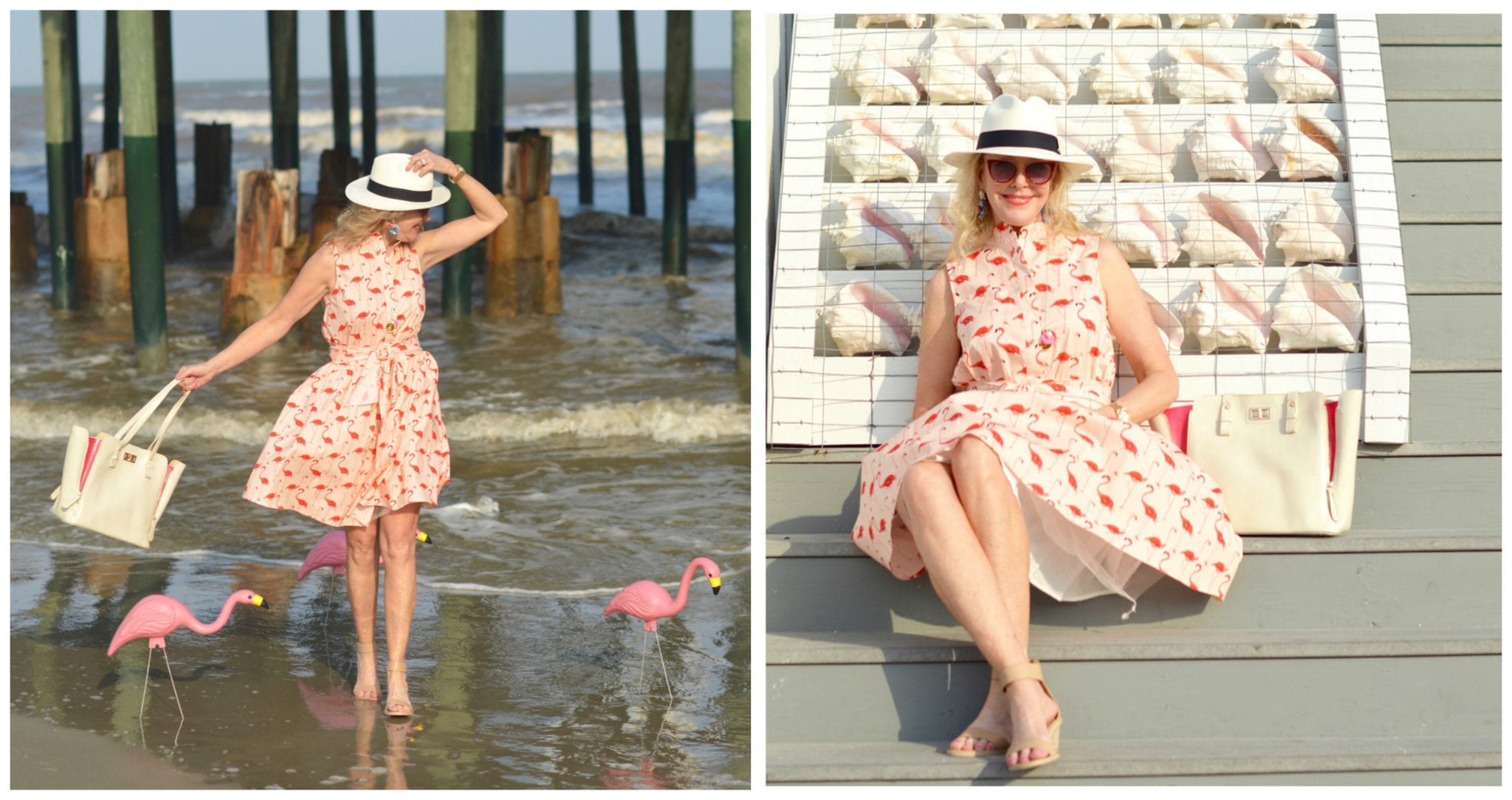 Shop Flamingos (above)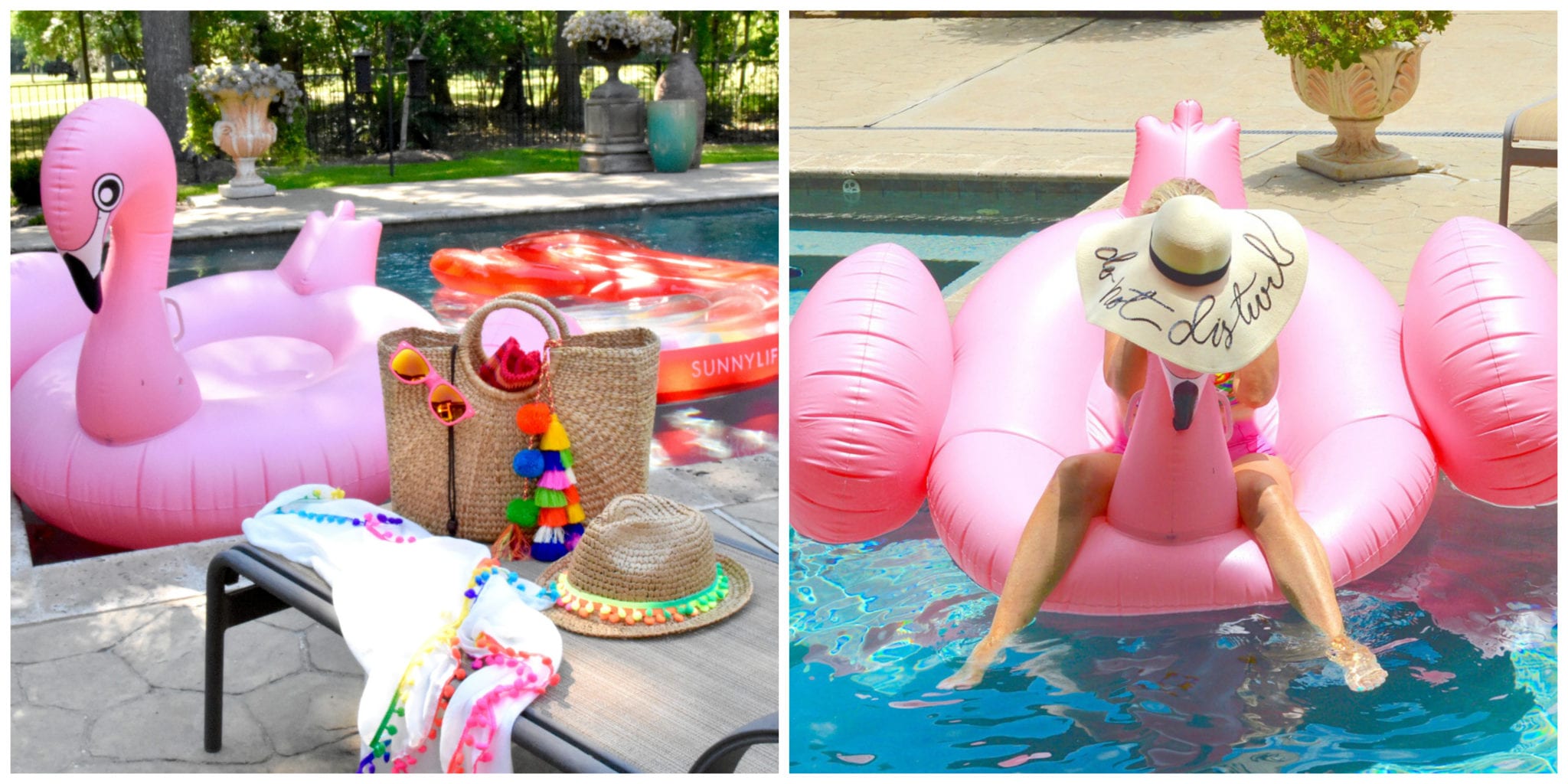 Shop The Photos (above)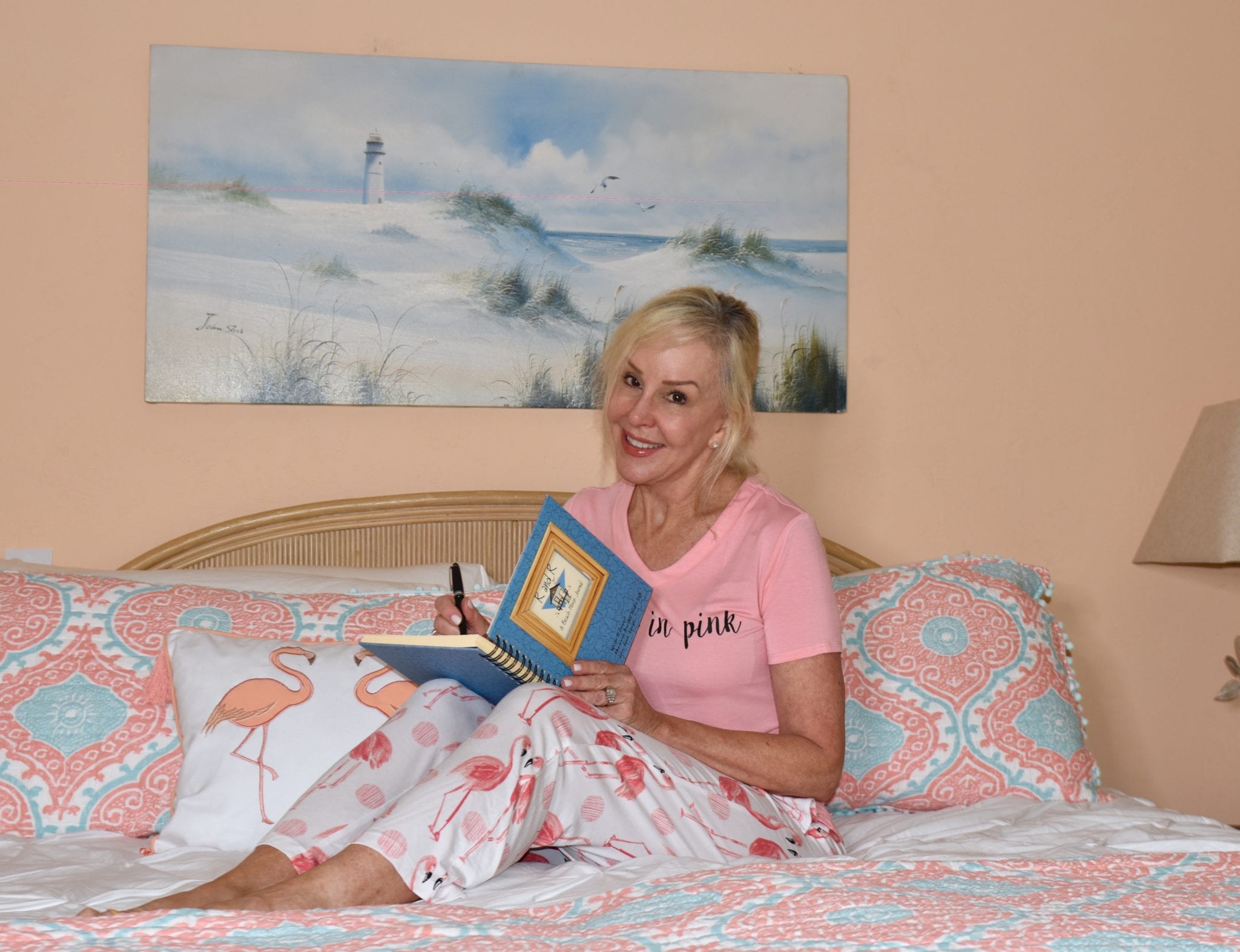 Shop Pillows & Bedding
Kitchen
Bed & Bath
Miscellaneous
Fashion & Accessories
Everything Home
SHESHE'S TIDBITS
Norman and I are home alone on Sanibel Island. It's busy busy around here but also nice and quiet. We are getting ready to fly back to Houston for a couple of weeks. I will also have a 4 day trip to Santa Fe, New Mexico squeezed in during that time. I will be working on a video project for Heritage Hotels with 2 other bloggers. You should follow us on my Insta Stories. It is always entertaining!!
Gala's, weddings, graduations, holidays or just everyday wear…..we have fashion suggestions for you, so stay tuned. Be sure to check out ShopSheShe tab at the top of the menu bar. Hover over and choose the category in the drop down. We try to keep it up to date with the latest and greatest for all budgets. Subscribe here and then you won't miss a post. Simply enter your email in the pop-up box when you come to this site or at the top of this page in the subscribe box.
WELCOME new readers. We are a fashion/travel/lifestyle blog. We talk about anything and everything, from fashion, travel, health issues to even an occasional recipe. If there is a topic that you are interested in, then let us know. We will do our best to bring that story to you. Have a great week sweet friends and thank you for following along. Without you, we could not continue on this crazy journey!