In case you haven't been checking, Father's Day is just over one week away. This holiday always seems to sneak up on me…and buying gifts seems to get harder every year. This year we've put together a gift guide to help find the perfect apparel items, electronics, shoes and everything else your dad might want this year.
My father has been gone for almost 11 years now, but it just seems like yesterday that I was thinking about that special gift for him. Many of the items I have curated below are things that he would have loved. Cherish your dad and savor every minute you have with him because you just never know when God will come knocking on his door. Happy Father's Day dad. I miss you so much!!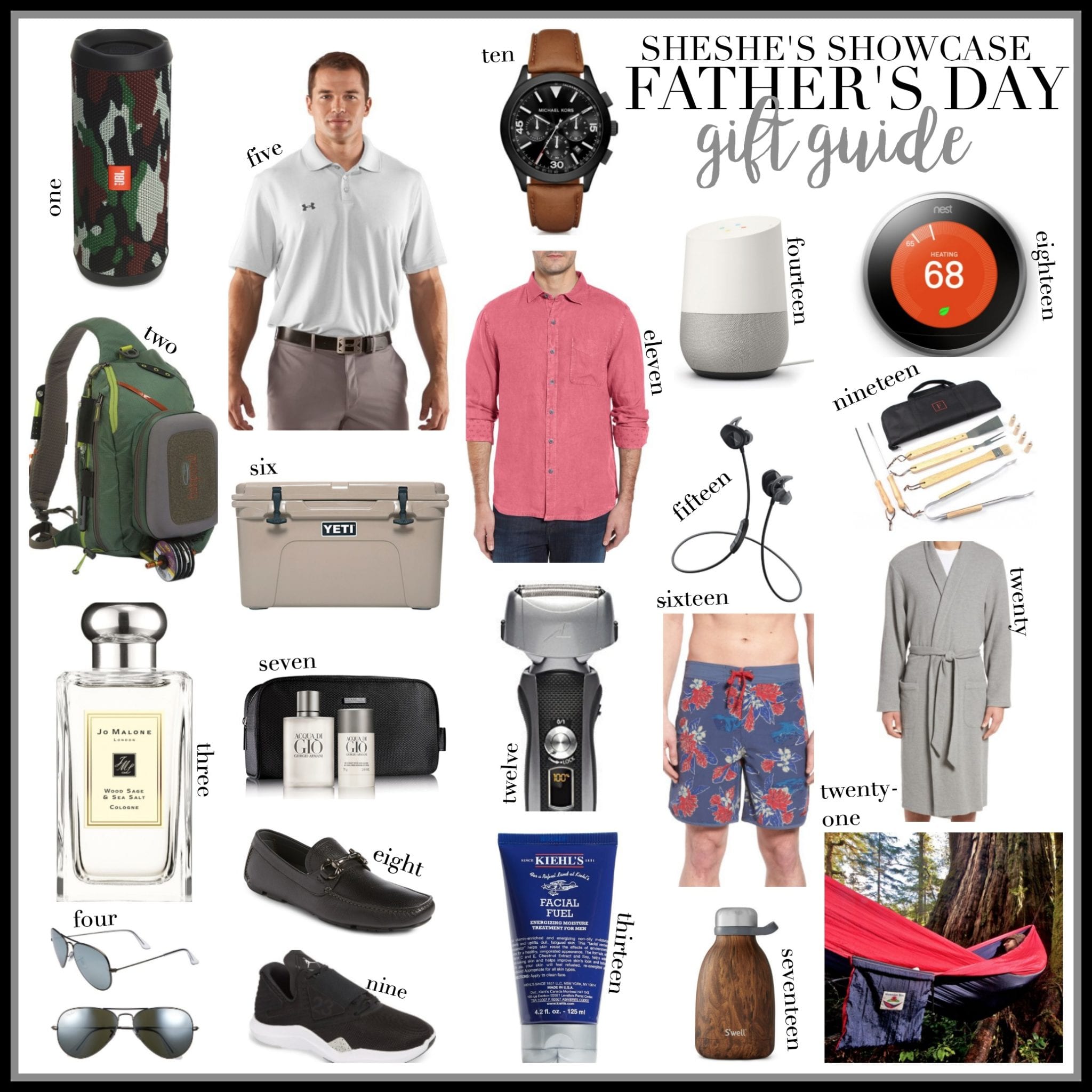 one // two // three // four // five // six // seven // eight // nine // ten // eleven // twelve // thirteen // fourteen // fifteen // sixteen // seventeen // eighteen // nineteen // twenty // twenty-one
Let us know what you are getting your dad this year, and enjoy this special holiday with your family!
SHESHE'S TIDBITS
We are back in Houston for a couple of weeks with the exception of a 4 day trip to Santa Fe NM where I will be doing a Hotel video project with 2 blogger friends from Utah and Santa Fe. It will be a whirlwind trip for sure. If you are Instagram you can follow our stories that should be very entertaining!
Gala's, weddings, graduations, holidays or just everyday wear…..we have fashion suggestions for you, so stay tuned. Be sure to check out ShopSheShe tab at the top of the menu bar. Hover over and choose the category in the drop down. We try to keep it up to date with the latest and greatest for all budgets. Subscribe here and then you won't miss a post. Simply enter your email in the pop-up box when you come to this site or at the top of this page in the subscribe box.
WELCOME new readers. We are a fashion/travel/lifestyle blog. We talk about anything and everything, from fashion, travel, health issues to even an occasional recipe. If there is a topic that you are interested in, then let us know. We will do our best to bring that story to you. Have a great week sweet friends and thank you for following along. Without you, we could not continue on this crazy journey!