I can't wait to share with you all about rockflowerpaper a really great little fashion to a lifestyle brand. I was only to do an Instagram & Facebook post but after I started learning more about this company I decided to share here on our blog as well.
Loving international travels led owner Katie Smith to obtain a degree in international relations. Her inspirations from her travels and immersing herself in the cultures of the people led her to launch her first home decor collection in 2009. A woman-owned company that creates colorful artistic sophisticated affordable fashions for the woman and for the home. The first piece that Katie designed was a lacquered serving tray where she developed an innovative technique to apply nature-based art to lacquer serving trays like the one photographed below. Everyone loved this unique and lively aesthetic, so rockflowerpaper decided to give them more.
Based in San Francisco her team now produces two collections every year where they carefully select their vendors and factories in Asia to make products to their standards staying true to their commitment to offering well-priced, high-quality goods.
rockflowerpaper transforms all that they love about travel into vibrant clothing, bags, and home accessories. Bringing the beauty and wonder of the world to you is the inspiration of this lifestyle brand.
On a Personal Note
As you all know, I am a huge lover of color and like Katie, I love to travel, decorate and style my outfits with unique accessories. It was a match made when they reached out to me and so glad they did. Check out rockflowerpaper to see more of their products. I am sharing 3 products with you today.
Coral Seaweed Lacquer Serving Tray– was the perfect tray to use for our sun-downer on Sanibel Island recently. I loved the coral aesthetic that I can also use as a decorative piece in my new Florida home.
Laminated Coated Linen Carryall– now on sale- is great for the beach because it is waterproof and  I can easily dust off the sand before going indoors. It is also large enough for all of your beach necessities. Go here for all the details on this bag.
Mosaic Pink Kimono Coverup- This darling topper can be worn as a coverup and over shorts or jeans. It would also be cute worn over a summer dress as an added accessory.
There are so many cute things for you to mull over on their website. The beautiful colored fabrics with artful designs make for exciting goods to brighten your daily lives. For a limited time, rockflowerpaper is offering a 15% discount for our readers. Just use SHESHE15 at checkout.
Sanibel Sunsets
When I have the opportunity to share some of our new life on Sanibel Island, I will do so. Sunsets I have found are my favorite times on the beach. The tide is normally out and there are shells galore. When I went to Africa 2 years ago we would get our sips, bites with music and more to enjoy the beautiful sunsets. Well, I don't know if the locals on Sanibel call it a sundowner, but we will. My rockflowerpaper tray, kimono, and tote will serve me well this summer!!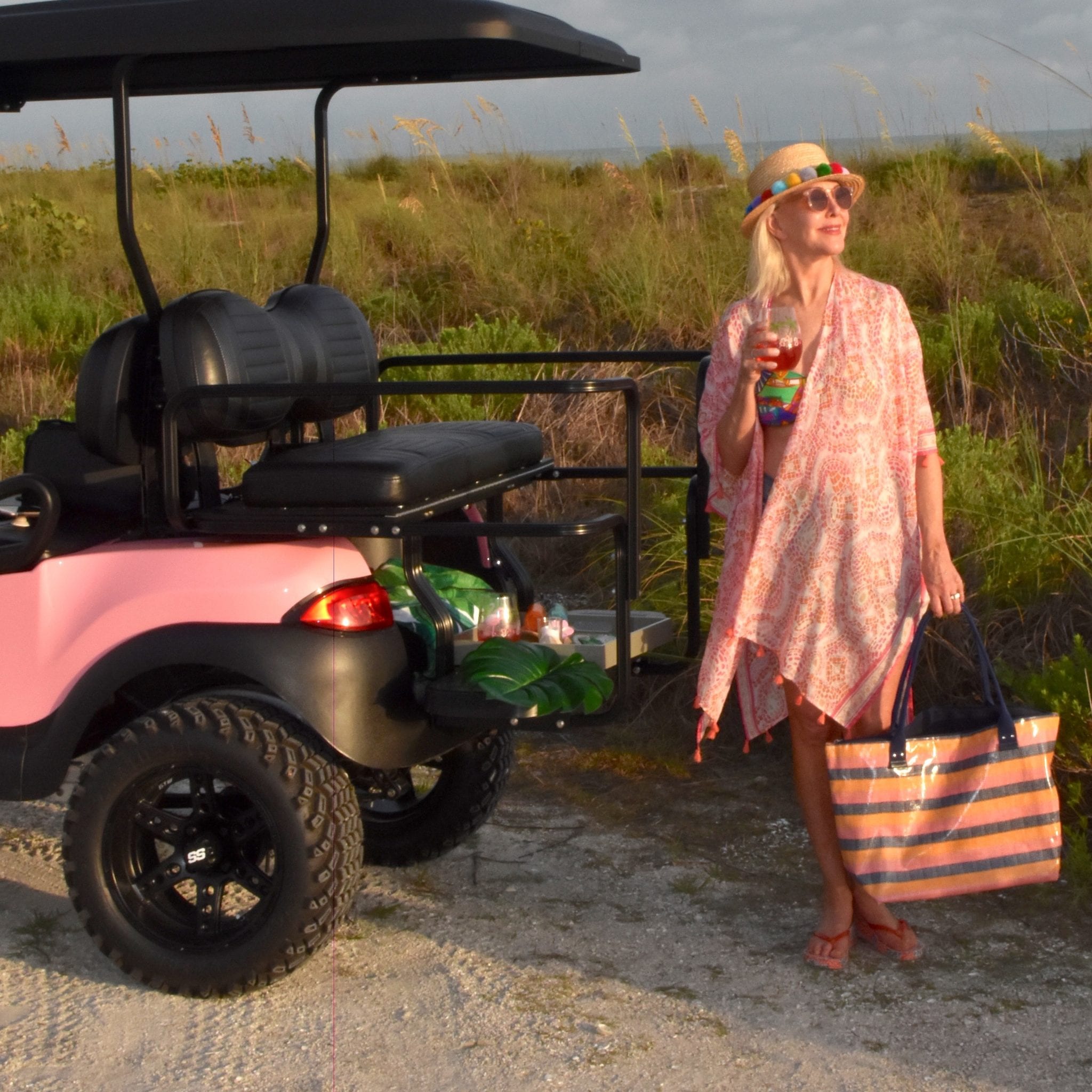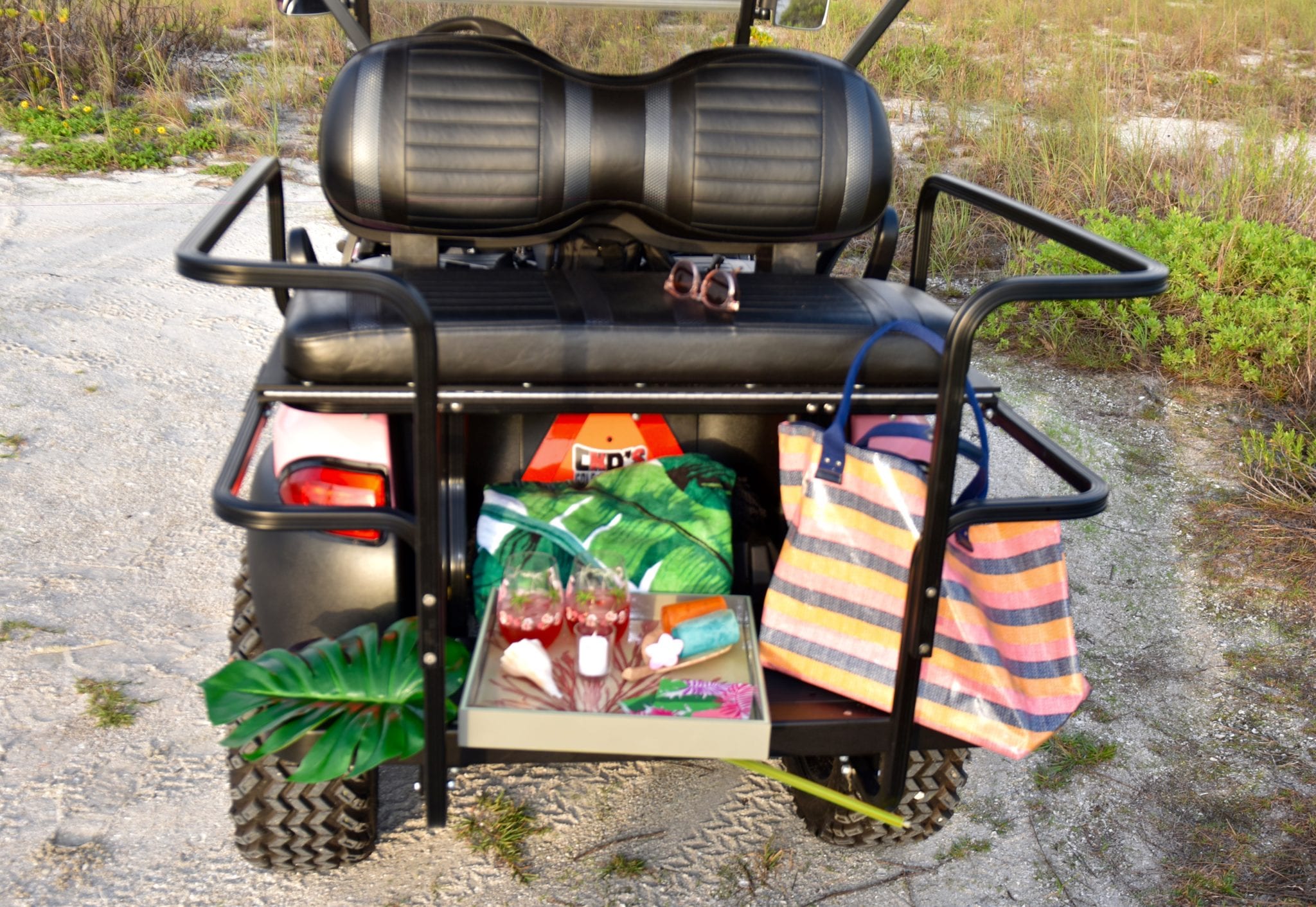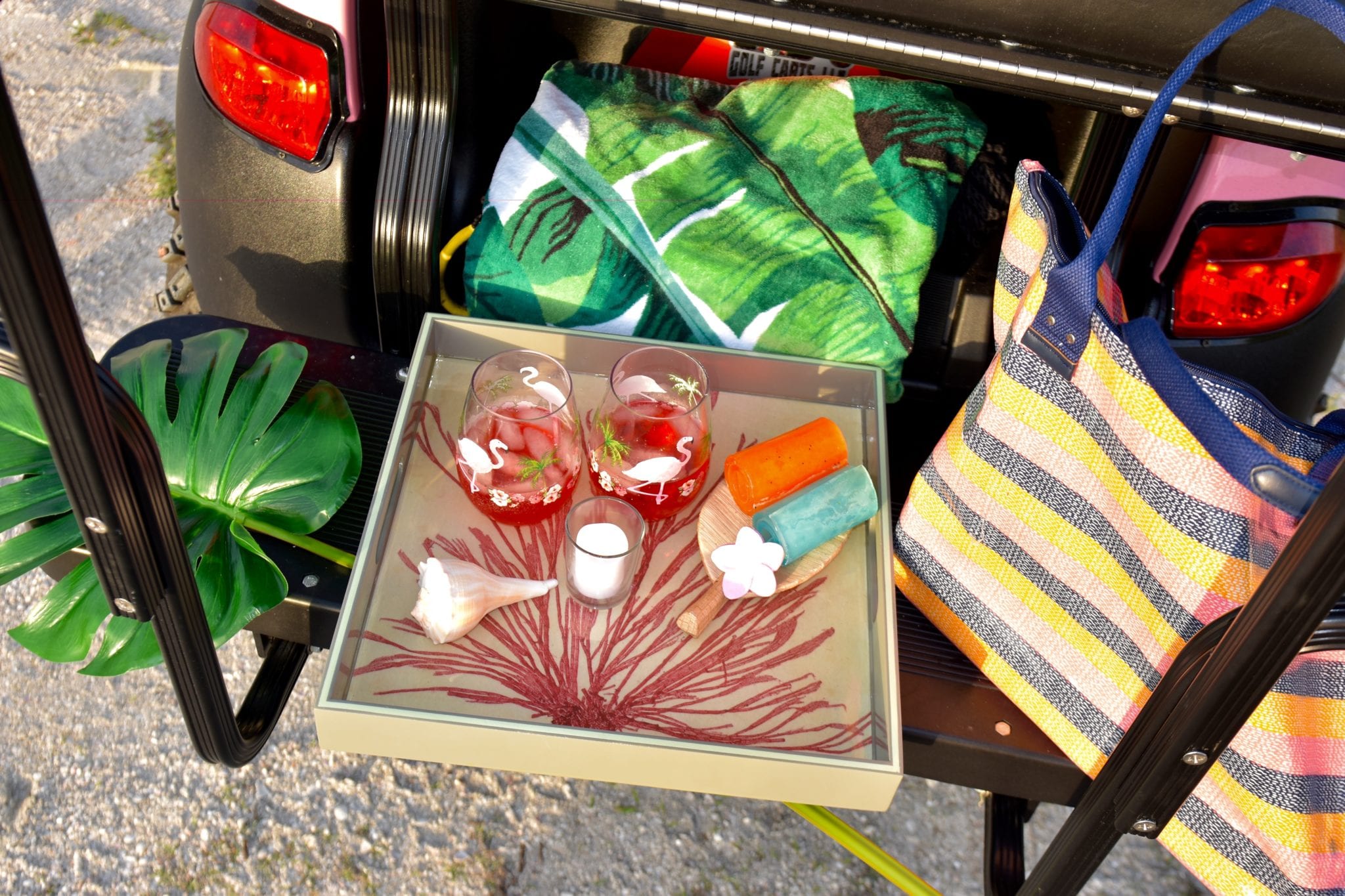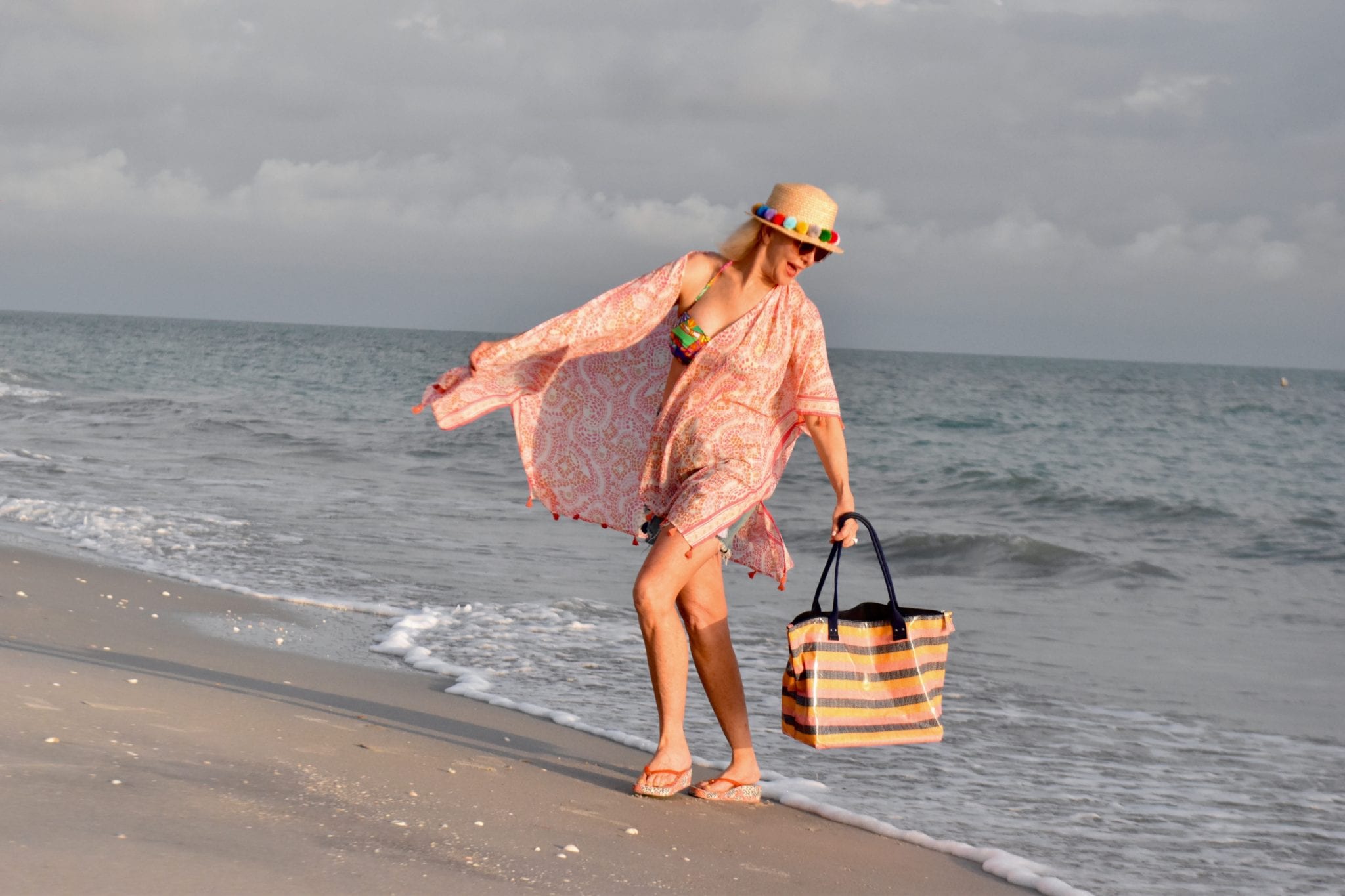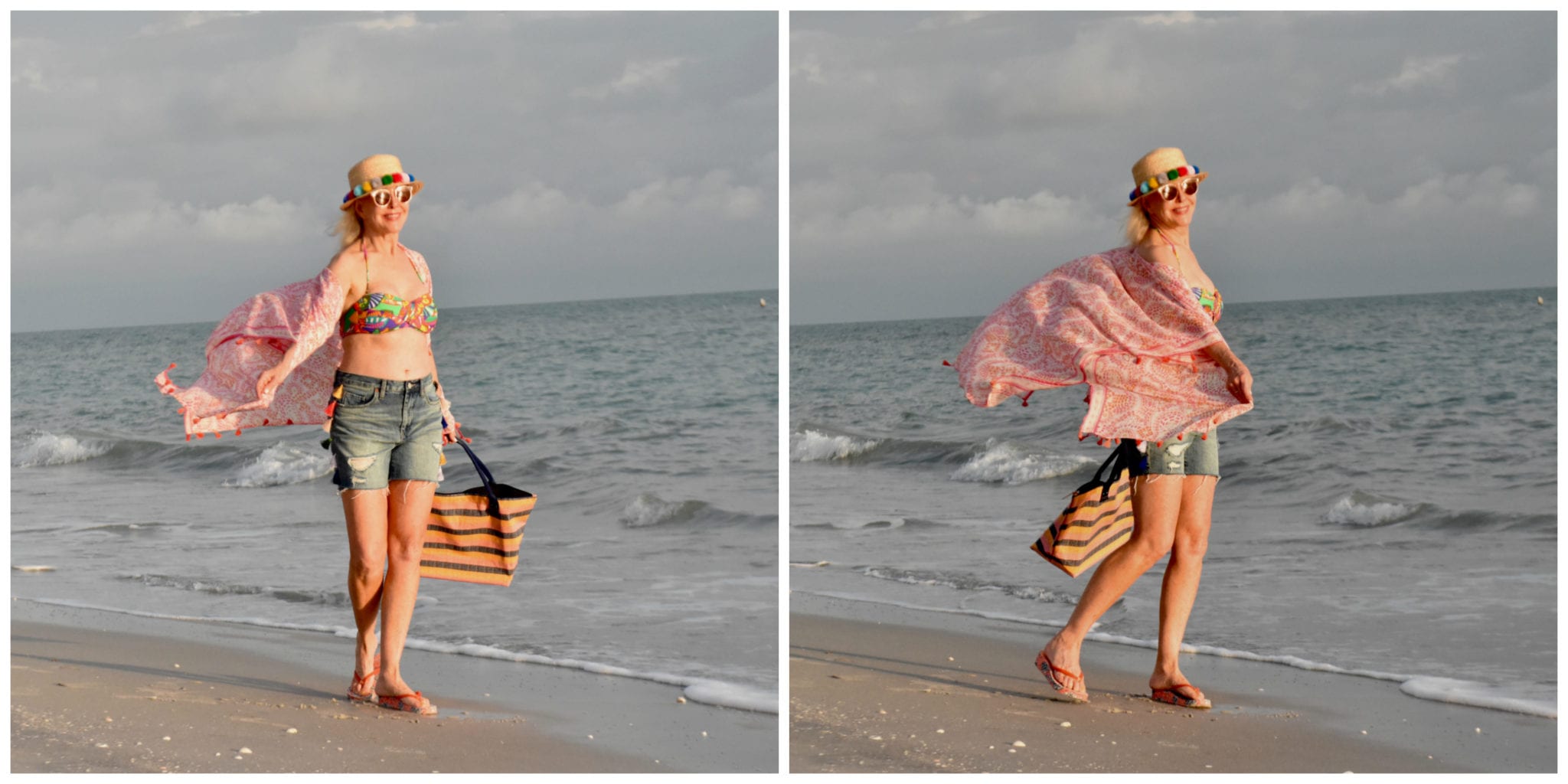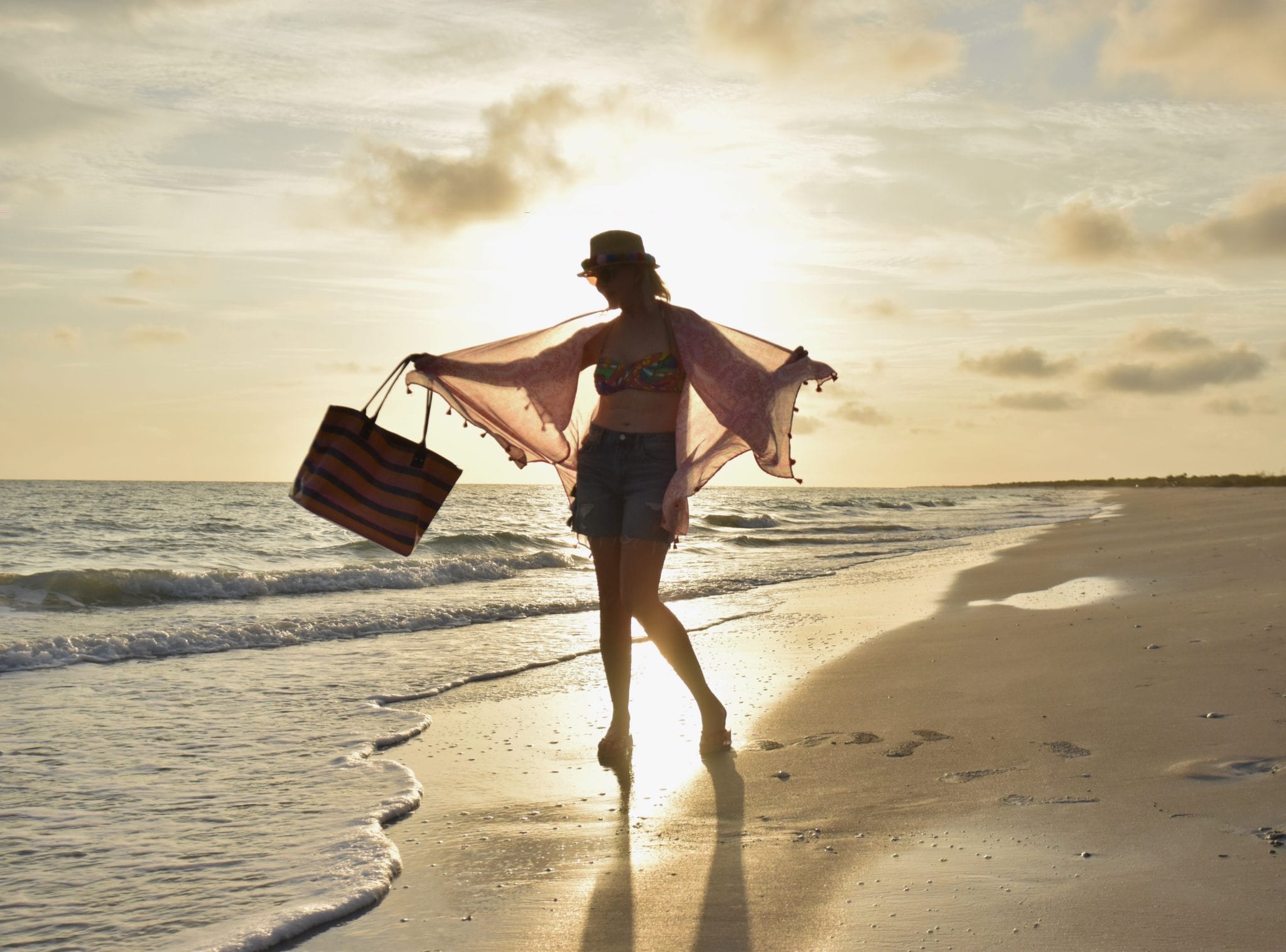 Other Details in Photos
SHESHE'S TIDBITS
We are back in Houston for a couple of weeks with the exception of a 4 day trip to Santa Fe NM where I will be doing a Hotel video project with 2 blogger friends from Utah and Santa Fe. It will be a whirlwind trip for sure. If you are Instagram you can follow our stories that should be very entertaining!
Gala's, weddings, graduations, holidays or just everyday wear…..we have fashion suggestions for you, so stay tuned. Be sure to check out ShopSheShe tab at the top of the menu bar. Hover over and choose the category in the drop down. We try to keep it up to date with the latest and greatest for all budgets. Subscribe here and then you won't miss a post. Simply enter your email in the pop-up box when you come to this site or at the top of this page in the subscribe box.
WELCOME new readers. We are a fashion/travel/lifestyle blog. We talk about anything and everything, from fashion, travel, health issues to even an occasional recipe. If there is a topic that you are interested in, then let us know. We will do our best to bring that story to you. Have a great week sweet friends and thank you for following along. Without you, we could not continue on this crazy journey!