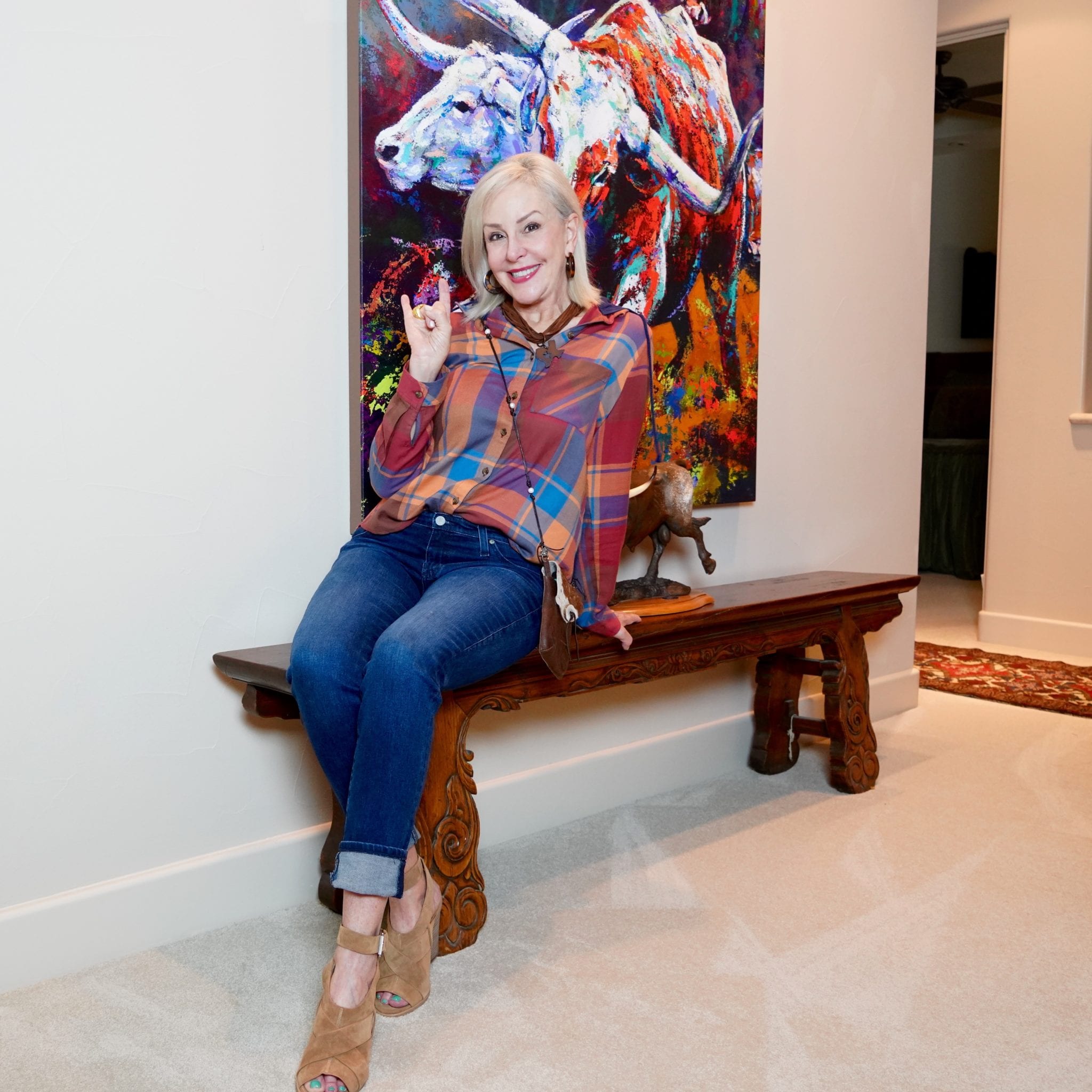 Summer is ending before we know it, which means the (second) best time of the year is finally here. Norman and I are excited that College Football will be back in less than a month and promises to be filled with exciting match-ups and all kinds of drama. Before we start planning our tailgating outfits or pregame snacks–we think it's a good time to get a refresher on everything you need to know for this year of college football. Enjoy!
1) Ohio State's coaching
Ohio State recently fired Zach Smith, an assistant coach at the university whose wife filed a domestic violence protective order against the former wide receiver coach. Urban Meyer is currently on paid administrative leave—as the former coach of the university who is accused of witnessing Smith's behavior without taking any action. All eyes are now on Ohio State, to see how the powerhouse school survives without their beloved coach. To learn more, click here.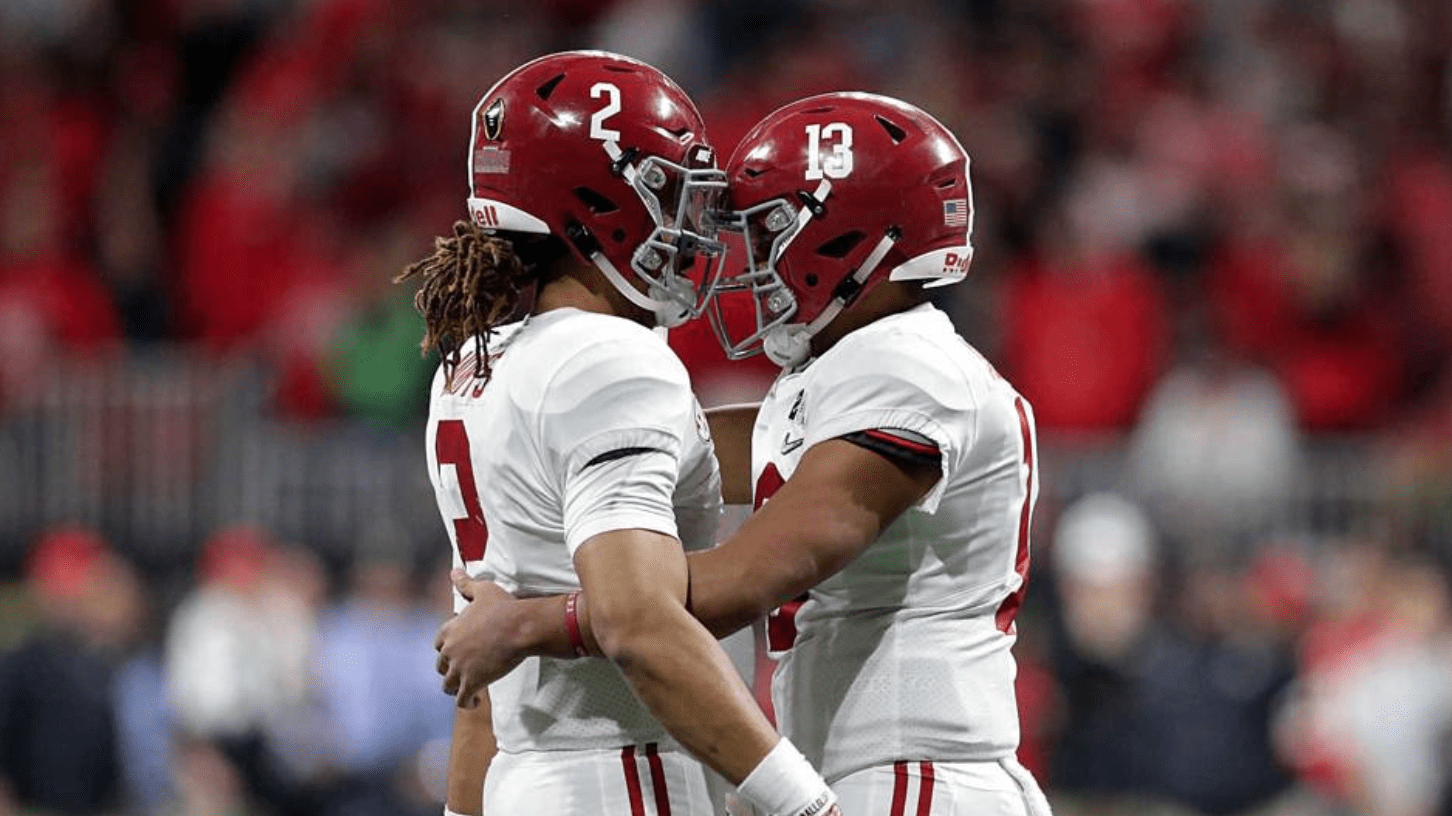 2) Alabama QB controversy
Jalen Hurts or Tua Tagovailoa…you decide. These two are vying for the spot of the first-string quarterback after Tagovailoa was picked for last year's national championship game. Hurts recently expressed some ill feelings towards coach Nick Saban and the rest of the Alabama football staff—to which Saban expressed little concern. To read more, click here.
3) A&M's new coach
Jimbo Fisher is the new coach of Texas A&M University, a TX favorite located in the small town of College Station. Earlier this year, the university stole Fisher from Florida State University, promising him a 75 million dollar contract. After famous faces like Johnny Manziel and moments like University of Texas rivalries—the school has faced several lower-paced seasons. A&M promises this is the year of the comeback…and Fisher promises to lead the way. To read more, click here.
4) Heisman pick – Will Grier
With the beginning of football season comes the beginning of Heisman predictions, and this year is no exception. West Virginia QB William Grier is a known favorite for this title, after transferring from Florida and setting massive records with his offensive game. West Virginia has even made a website for Grier, as a part of a campaign to help promote this play even further. There's no doubt that this player, and this school, is one to watch this season.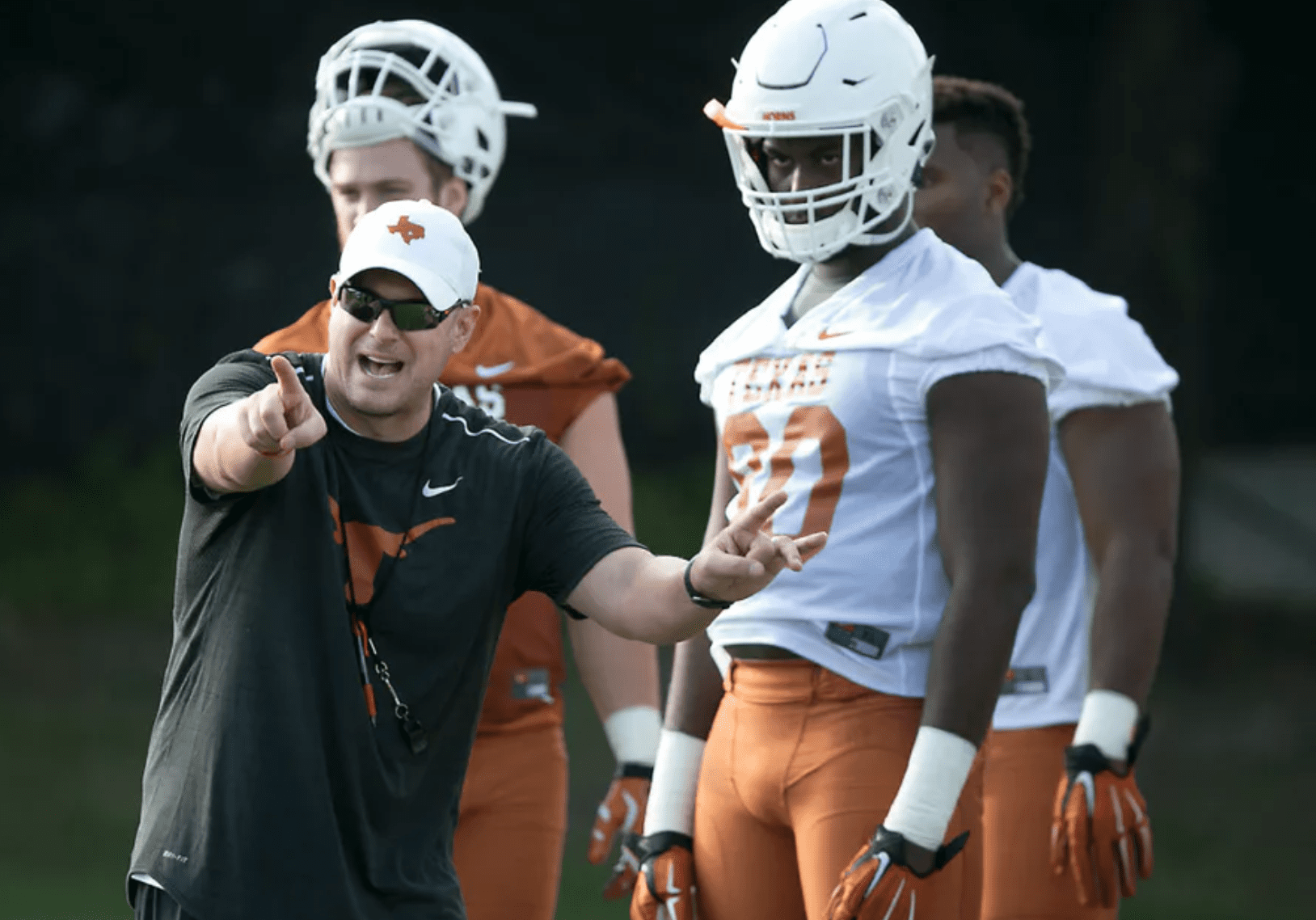 5) Texas recruiting class 
According to the University of Texas, this is a year to be remembered. And according to this article, they have the second-best recruiting class in the entire country (only behind Ohio State). Coach Tom Herman, who recently became a Longhorn after his time at the University of Houston, is certain players like Malcolm Epps will bring UT back to the status of their golden years just a few seasons ago. The recruiting frenzy has even sparked a Twitter frenzy, with the hashtag #RevolUTion18 circulating wildly.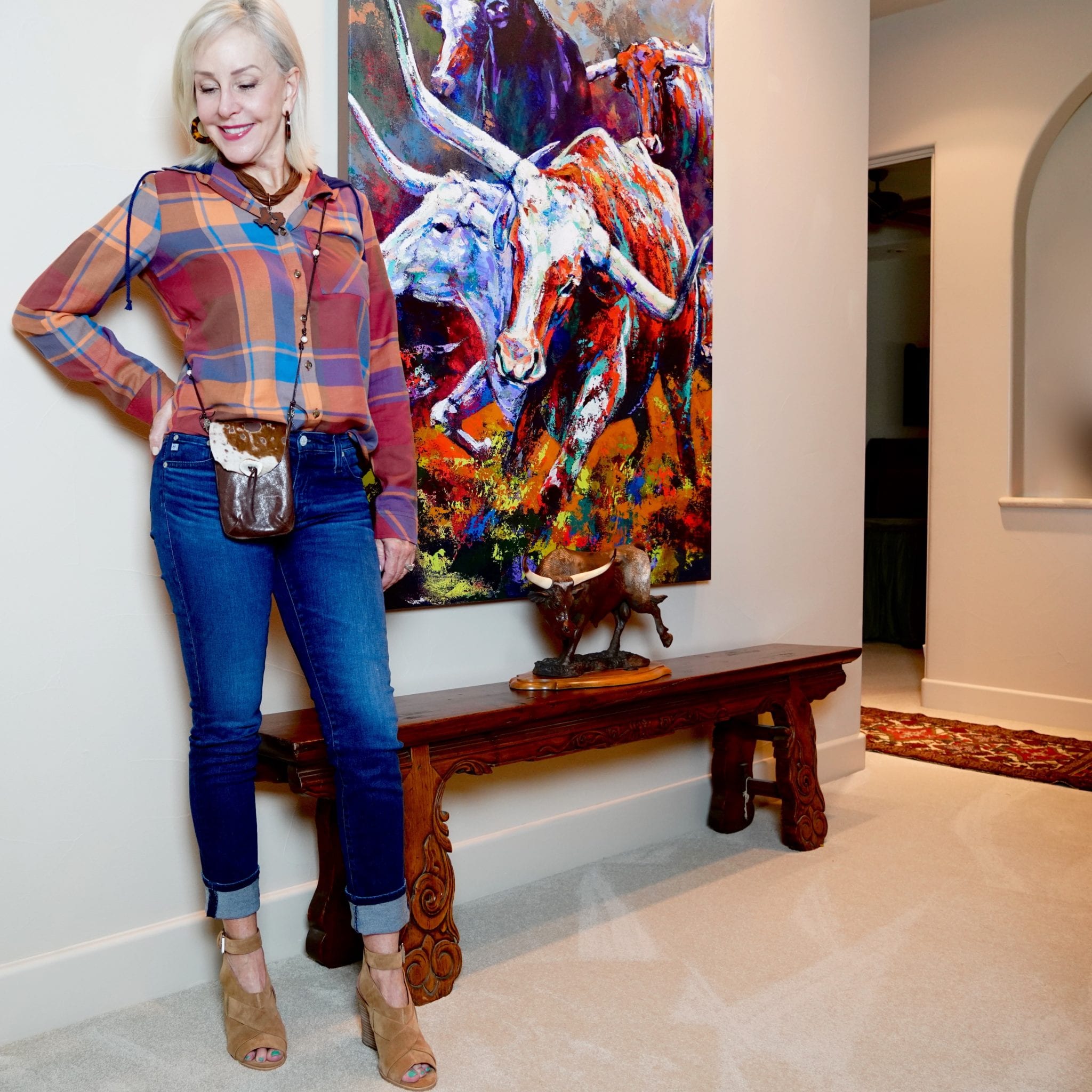 OUTFIT DETAILS (above)
IN CONCLUSION
If you all don't know, I bleed orange….bright orange and burnt orange. T for Texas and T for Tennessee. I graduated from Tennessee and Norman from Texas. Tennessee has one of the biggest fan bases in the country with a stadium that packs in over 100k. We won the National Championship in 1998 and also had great seasons with Peyton Manning, but after the fans demanded to fire then-head coach Philip Fulmer with and an 8 & 5 season, it has never been the same since.
After a string of unsuccessful coaching staffs, finally this fall we are all excited to welcome new head coach Jeremy Pruitt. He comes with a strong background having coached under Tennessee arch-rival Nick Saban head coach Alabama. We are all so excited about what he will do with the Tennessee program. Stay tuned…. GO BIG ORANGE!!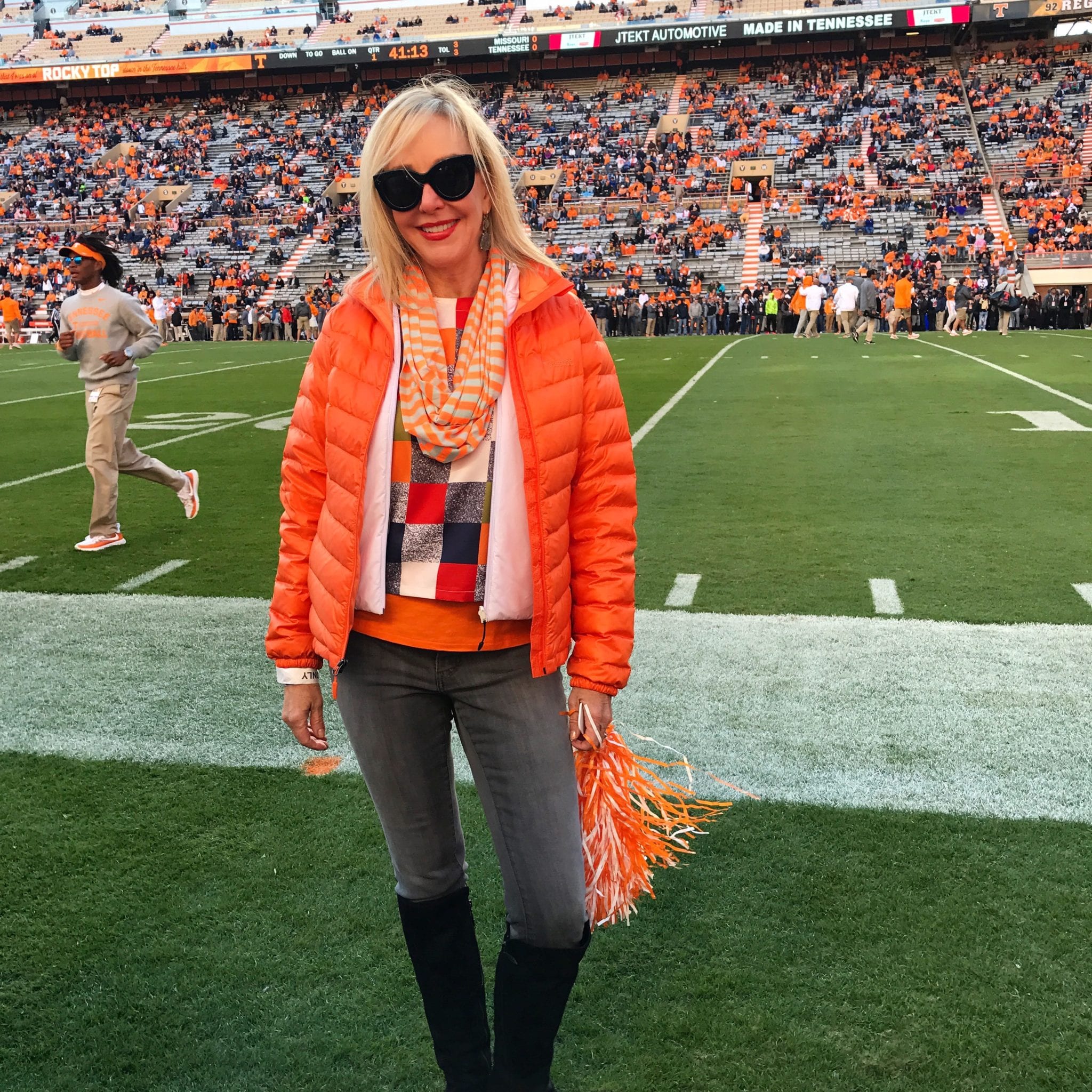 SHESHE'S TIDBITS
Next up is transitional dressing, taking summer into fall even when it will be very hot in so many places.
Gala's, weddings, graduations, holidays or just everyday wear…..we have fashion suggestions for you, so stay tuned. Be sure to check out ShopSheShe tab at the top in the menu bar. Hover over and choose the category in the drop down. We try to keep it up to date with the latest and greatest for all budgets. Subscribe here and then you won't miss a post. Simply enter your email in the pop-up box when you come to this site or at the top of this page in the subscribe box.
WELCOME new readers. We are a fashion/travel/lifestyle blog. We talk about anything and everything, from fashion, travel, health issues to even an occasional recipe. If there is a topic that you are interested in, then let us know. We will do our best to bring that story to you. Have a great week sweet friends and thank you for following along. Without you, we could not continue on this crazy fun journey!