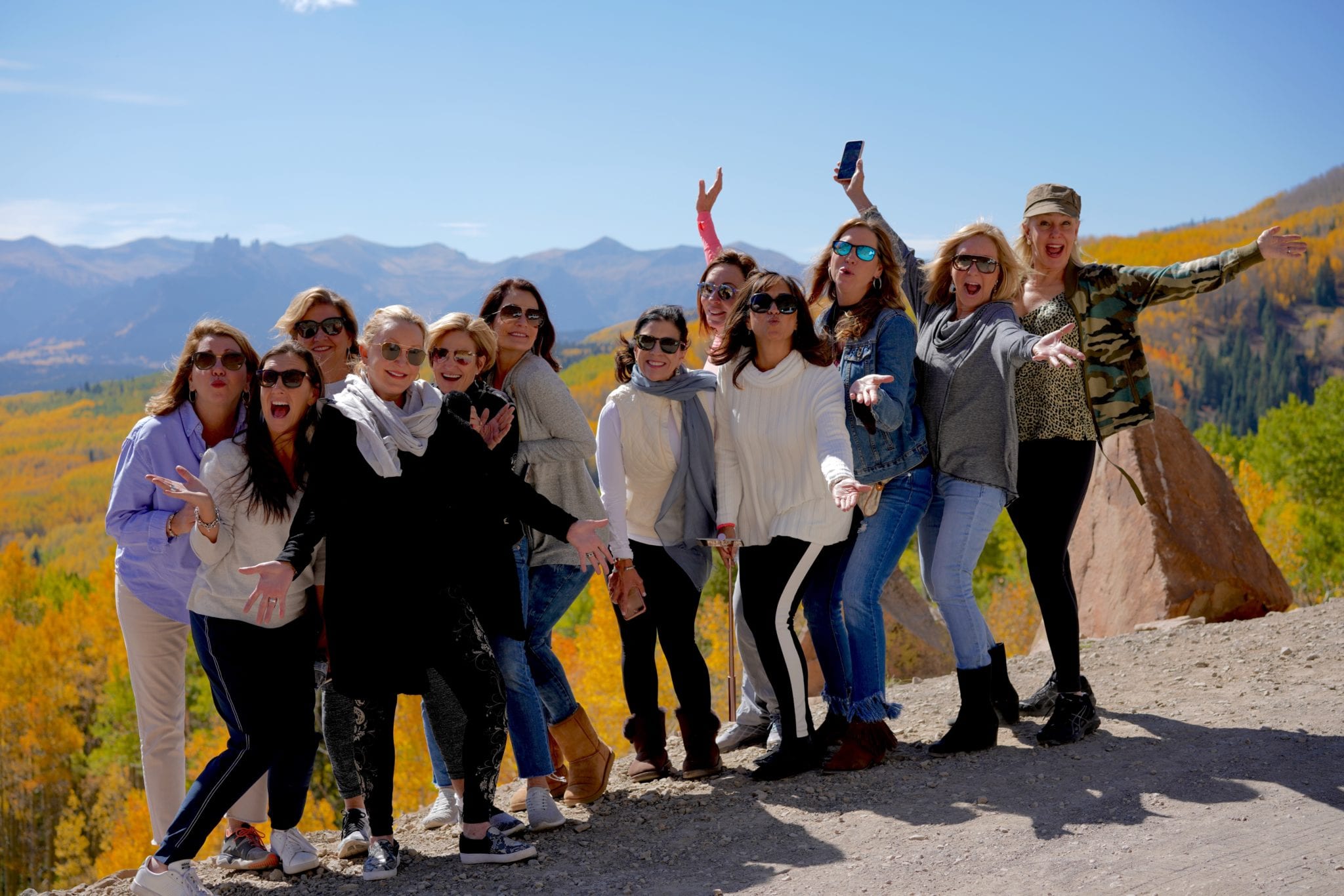 Welcome to my world filled with all of my favorite things…..travel, change of the seasons, fashion, family, and great friends. I just returned from a wonderful weekend in Gunnison-Crested Butte, Colorado with 11 other girlfriends from Houston. I didn't have this planned but the weekend and the fall photos were so spectacular that I just had to share. I will say experiencing fall in Colorado with my friends was the best therapy ever!!
This group is my Bunco group from Houston and one of these ladies has a gorgeous home on the Gunnison River just outside of Gunnison, CO on the way to Crested Butte. She decided that for her month to be the hostess she would invite us all to enjoy the color weather, beautiful scenery and great girlfriend time there. That was an undertaking since there were 12 of us.
Her home was designed to accommodate a large group but just imagine 12 women over the age of 55 with all of our different needs and habits. It was almost comical. All in all, we fared very well!
Everyone arrived on Thursday and I drove over from our place in Monstrose, CO on Friday. We ate a lot of great food, drank our fair share, took a drive to see the fall color, shopped, played Corn Hole, rocked on the porch, took walks, sang, danced and yes we played Bunco.
Most everyone packed up and flew home yesterday. I hung around for the day before I drove on back to Montrose where we will be for the rest of the week.
I would highly recommend a fall trip to all of you who love to travel. Depending on the location/elevation will depend on the right time to visit. Normally the last week of September and the first week of October are the best times for full color in this area. Barbi's home sits about 7800′ in elevation and here in Montrose on the river, we sit at 6400′. We still have another week before we will see the trees at their best.
If I were going to plan a trip, I would check out www.colorado.com on how to spend a week or more driving from one Colorado town to the next so you can enjoy fall at its best. If you just want to stay in one place then go to Trip Advisor to find lodging, restaurants, and activities that best suits you.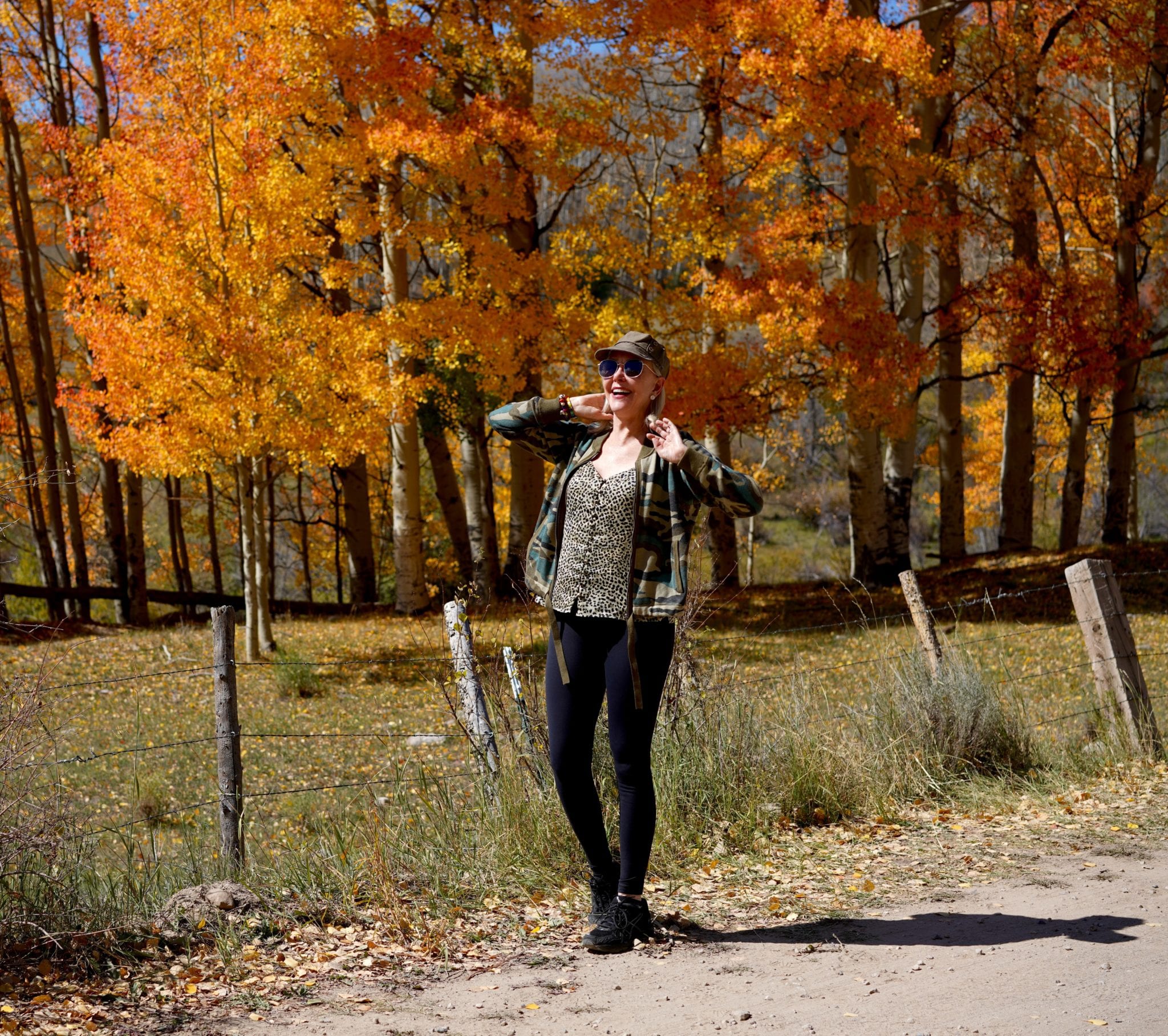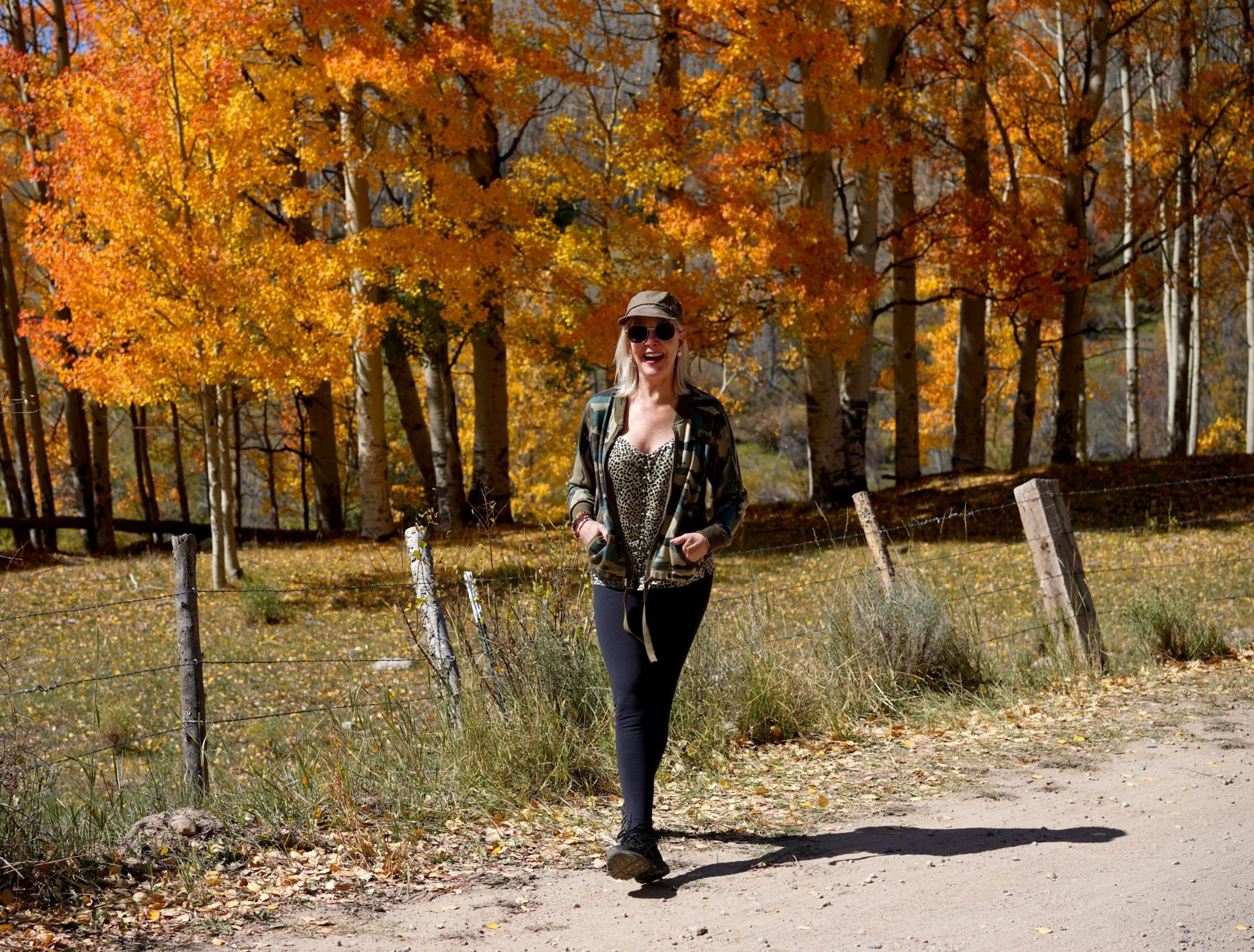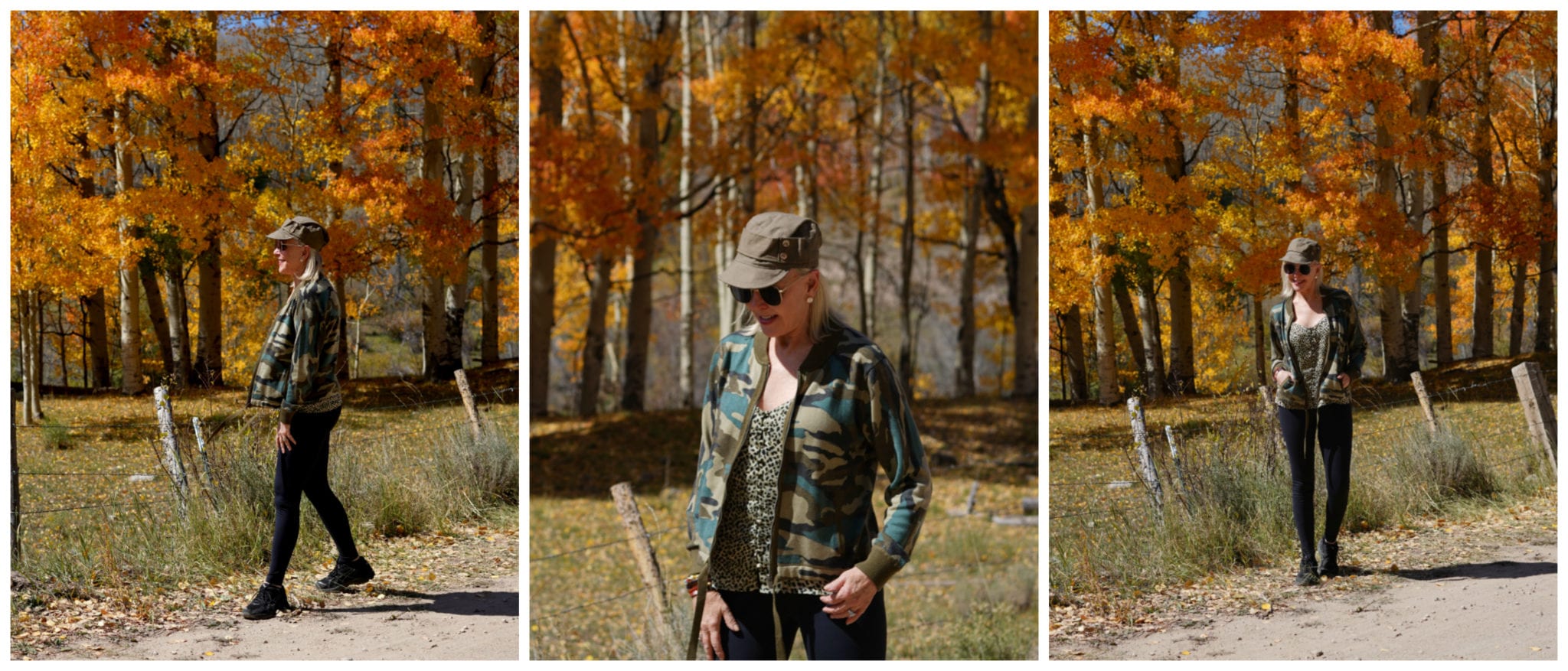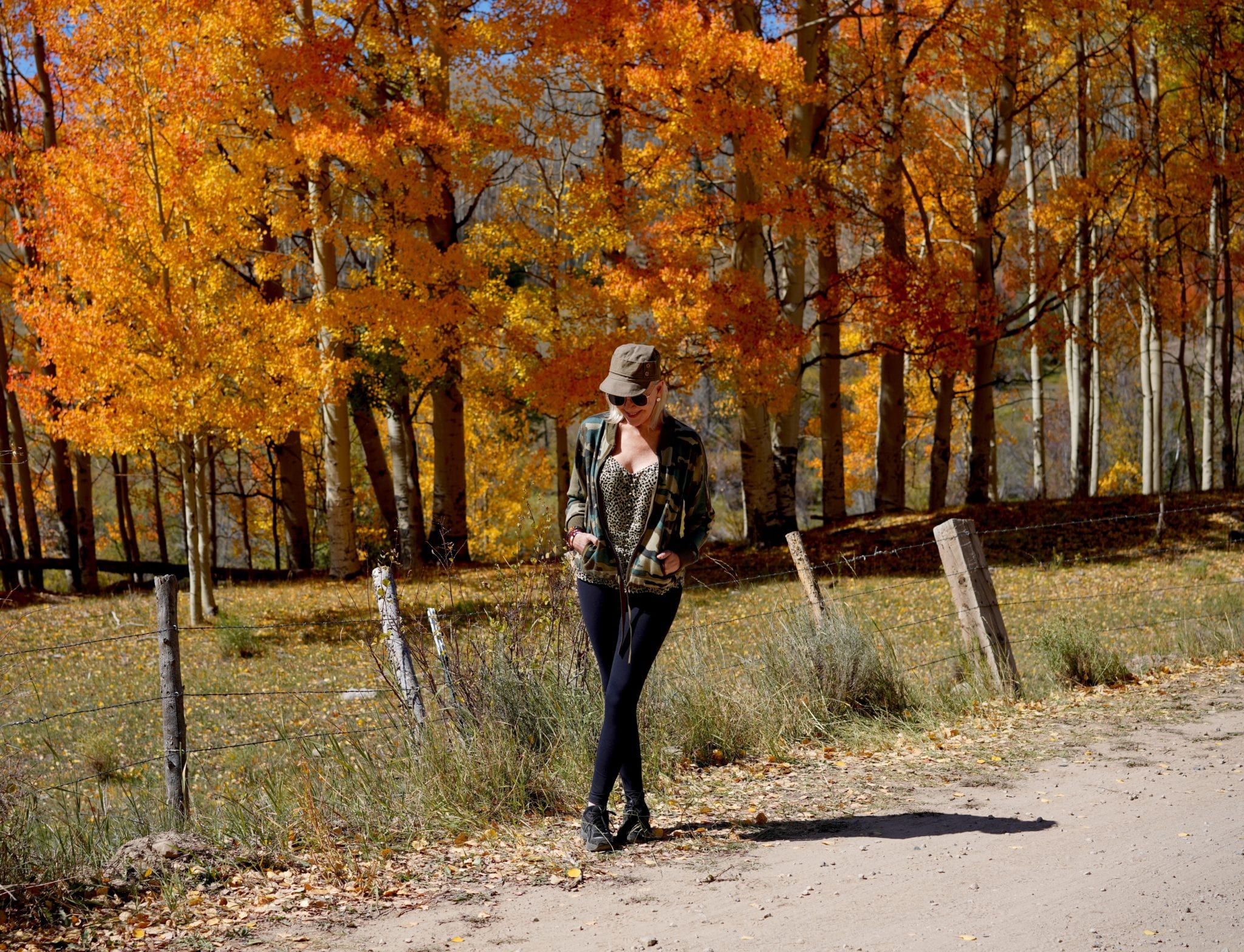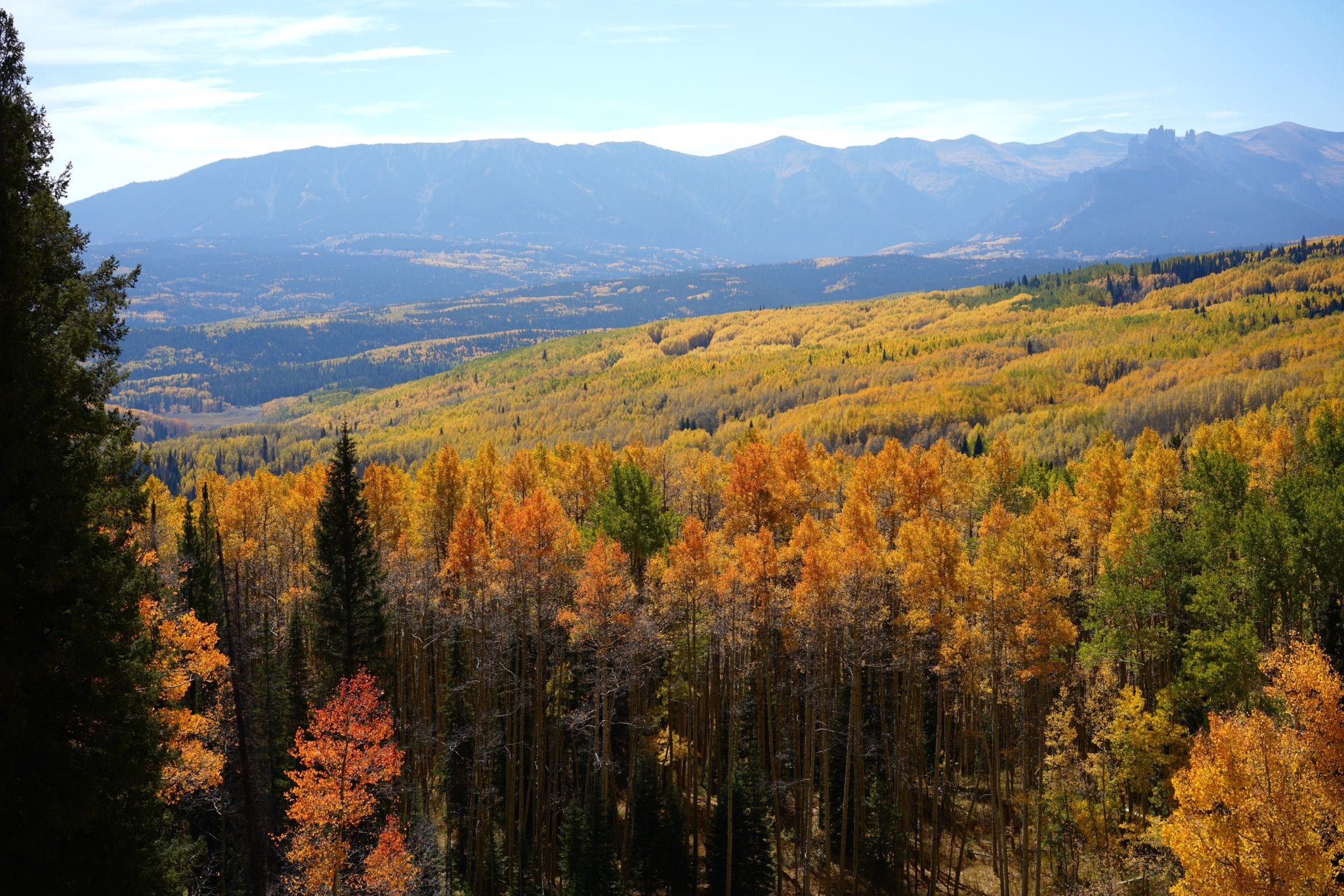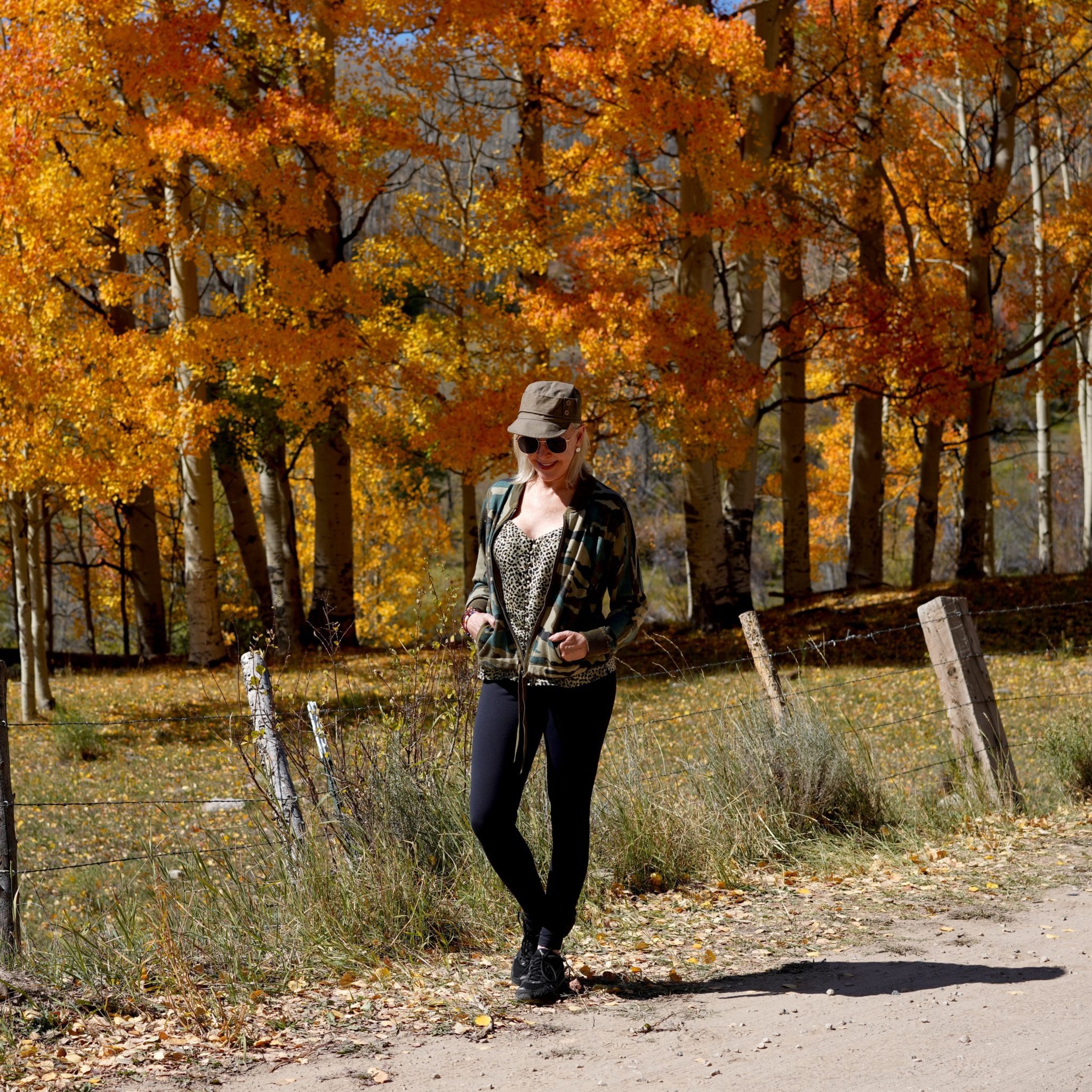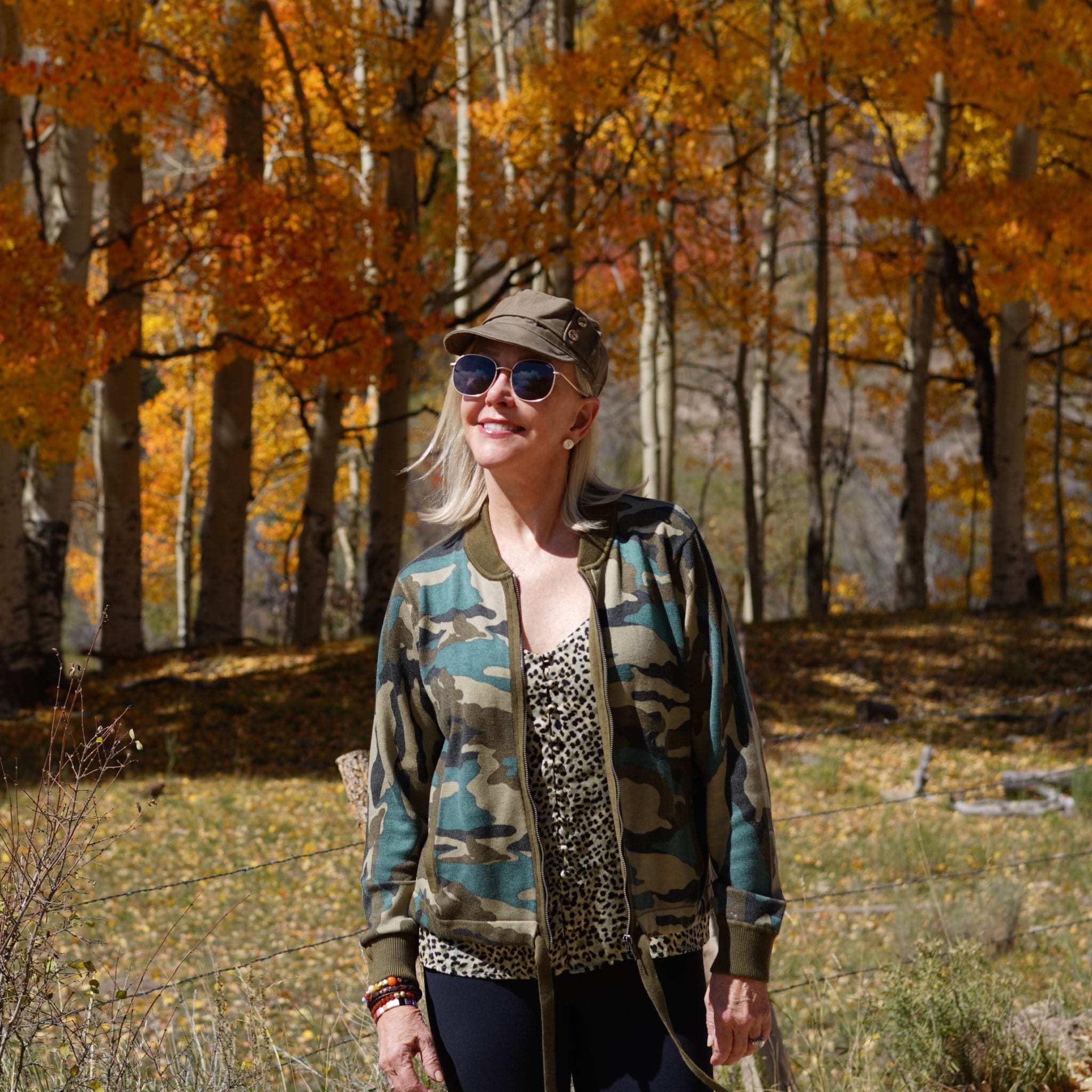 OUTFIT DETAILS
SALE ALERT
Gigi New York 30% off. Use promo code FRIENDS30. To sweeten the offer they will include a mystery gift in all orders greater than $150! Sale starts 10/03/18
SHESHE'S TIDBITS
We have updated most of the Shop SheShe categories located at the top in the menu bar. Simply hover over and click on the category you are interested in.
Next week more fall fashion and still working on an Austin City Guide. Thinking about My Favorite Things too……
Gala's, weddings, graduations, holidays or just everyday wear…..we have fashion suggestions for you, so stay tuned. Be sure to check out ShopSheShe tab at the top in the menu bar. Hover over and choose the category in the drop down. We try to keep it up to date with the latest and greatest for all budgets. Subscribe here and then you won't miss a post. Simply enter your email in the pop-up box when you come to this site or at the top of this page in the subscribe box.
WELCOME new readers. We are a fashion/travel/lifestyle blog. We talk about anything and everything, from fashion, travel, health issues to even an occasional recipe. If there is a topic that you are interested in, then let us know. We will do our best to bring that story to you. Have a great week sweet friends and thank you for following along. Without you, we could not continue on this crazy fun journey!