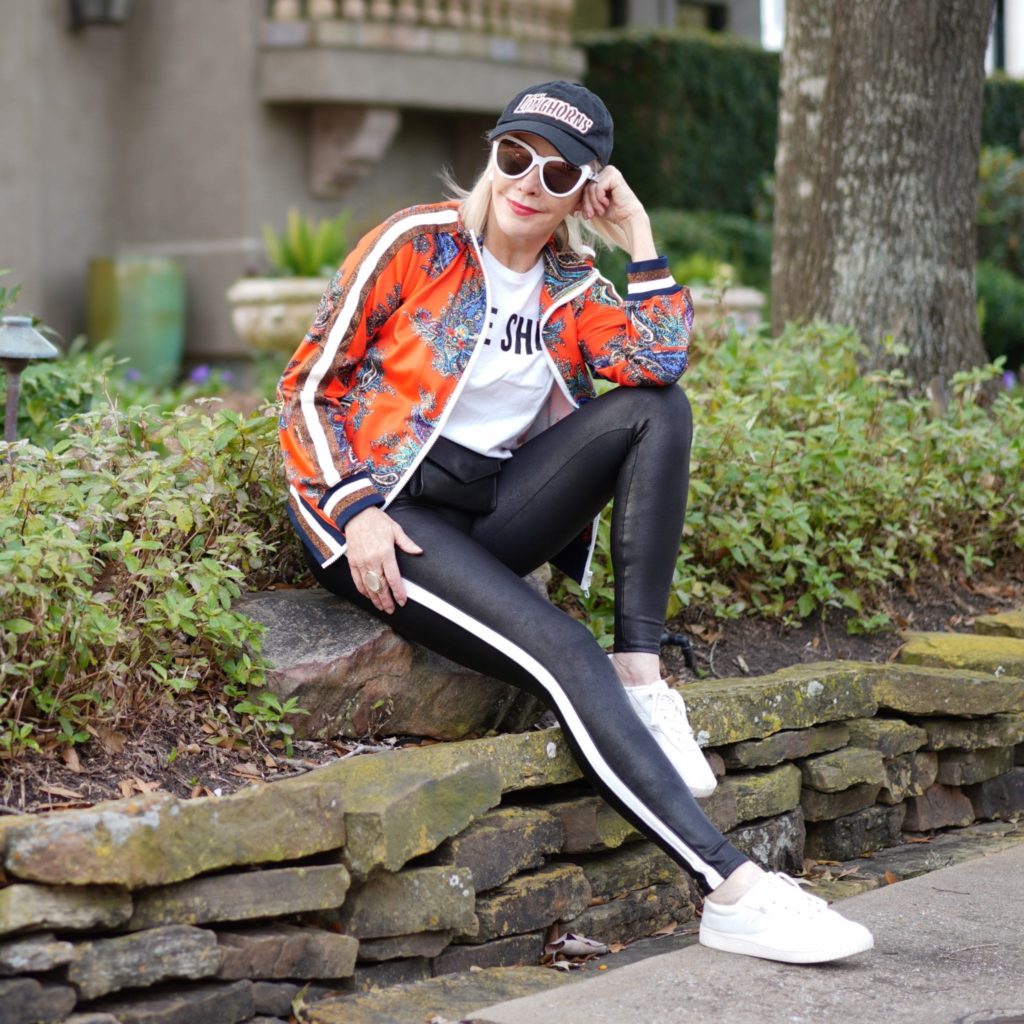 Our lifestyles are ever more mobile and we are looking for clothing that is comfortable, functional but yet stylish. I am finding that I spend a lot of time wearing leggings from my workouts, travel and working from home. I love how the versatility works for me. There is the danger that women will abuse the privilege of this comfort by choosing the wrong ways to wear them hence risking looking cheap and classless. We don't ever want to look that way, do we.? Today we are giving you some tips on how to wear your leggings but keep the integrity of your look.
Do's and Don'ts When Wearing Leggings
If wearing as an outfit that is NOT an athleisure look then make sure that you wear a top or cardigan that covers your bootie.
Make sure the weight of the fabric is thick enough so that it doesn't expose our girlie parts like your crack and your front crotch. ( sorry to be so explicit, but it is a real issue with some women) Check out my photo in the blue sweater and legging standing in front of the Tahoe. This is a good example and even though the fabric is thick enough, I would normally not tuck the sweater into my legging. I hate that photo but it does get the point across…..right?
Never wear a spiky platform with your leggings…..TRASHY!! A pump is ok if you are wearing a longer tunic style shirt dress, cardigan or top over it.
Don't wear a midriff sports bra outside of the gym or home without a jacket, sweater or top.
How To Wear Your Leggings
Just in case you don't know, Spanx is doing an amazing line of leggings. They are no longer just a traditional shape wear company. They are branching out but still offering their unique technology that translates into a more slimmer you.
I also love Terez for colorful leggings, this basic legging by Zella from Nordstrom is one of my favorites. Gap for value, Athleta, Alo for premium, Free People Movement, this great basic legging from Express for major value. There are so many choices now, even Target is a good resource. Just make sure the fabric isn't too thin?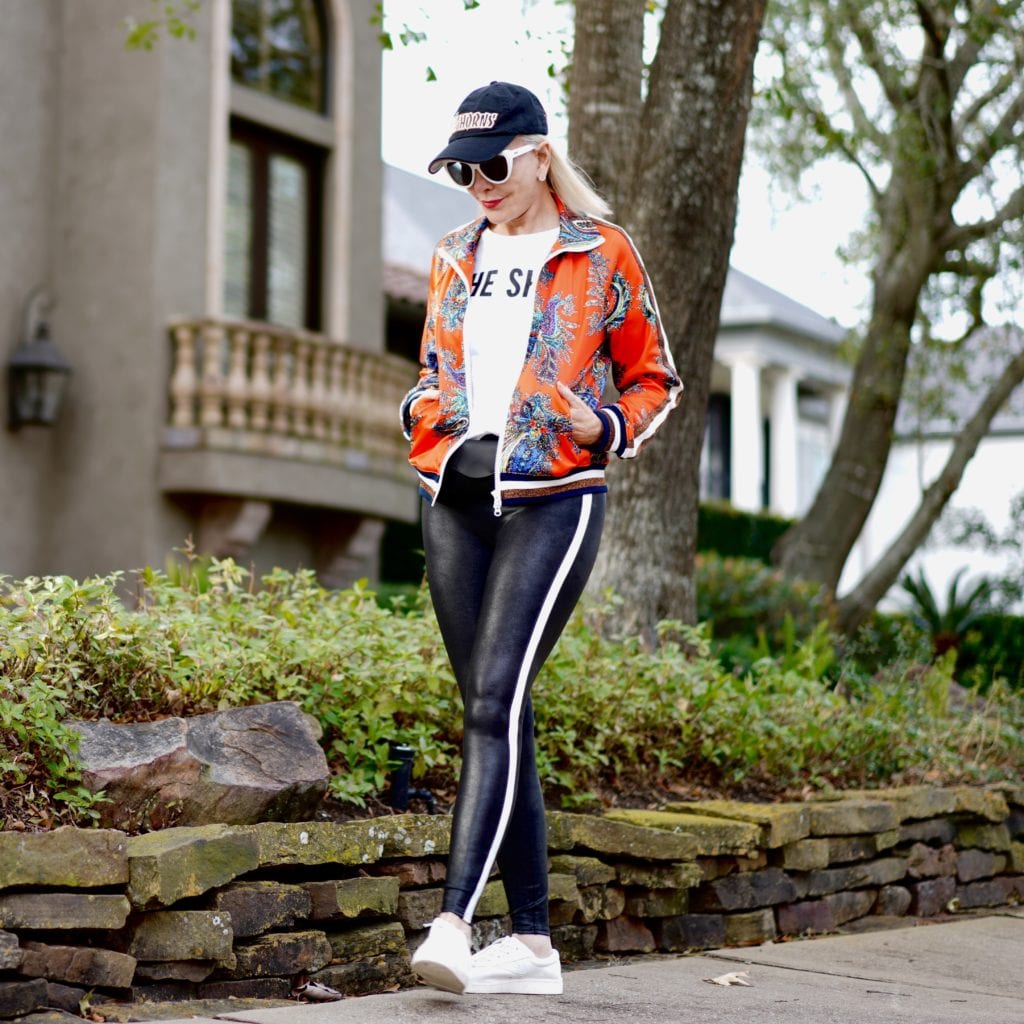 OUTFIT DETAILS
                               


                
                


                    
                    
                


            
OUTFIT DETAILS (above)
                               


                
                


                    
                    
                


            
OUTFIT DETAILS
                              


                
                


                    
                    
                


            
IN CONCLUSION
Wear your leggings but if you are headed out and you want your leggings to be a fashion statement, then remember a few rules and take a moment to think about how you come across to others. Your style, so claim it with a few rules to remember.
FAVORITE LEGGINGS

SHESHE'S TIDBITS
We are working on a couple of influencer trips that will happen in mid-March then another one in May. Planning is part of the fun when doing these types of trips. Stay tuned..…
Gala's, weddings, graduations, holidays or just everyday wear…..we have fashion suggestions for you, so stay tuned. Be sure to check out ShopSheShe tab at the top in the menu bar. Hover over and choose the category in the drop down. We try to keep it up to date with the latest and greatest for all budgets. Subscribe here and then you won't miss a post. Simply enter your email in the pop-up box or below.
WELCOME new readers. We are a fashion/travel/lifestyle blog. We talk about anything and everything, from fashion, travel, health issues to even an occasional recipe. Let us know if there is a topic that interests you. We will do our best to bring that story to you. Have a great week sweet friends and thank you for following along. Without you, we could not continue on this crazy fun journey