I think the only thing better than traveling might be shopping for your travels. And there is no better time to stock up on all your travel goods than NOW, as we start the best time of year….the #NSALE!
As you know I am on an airplane 2 or 3 times a month so over the years I have found great items that are with me always no matter where I am headed to. Check out some of the must-haves below!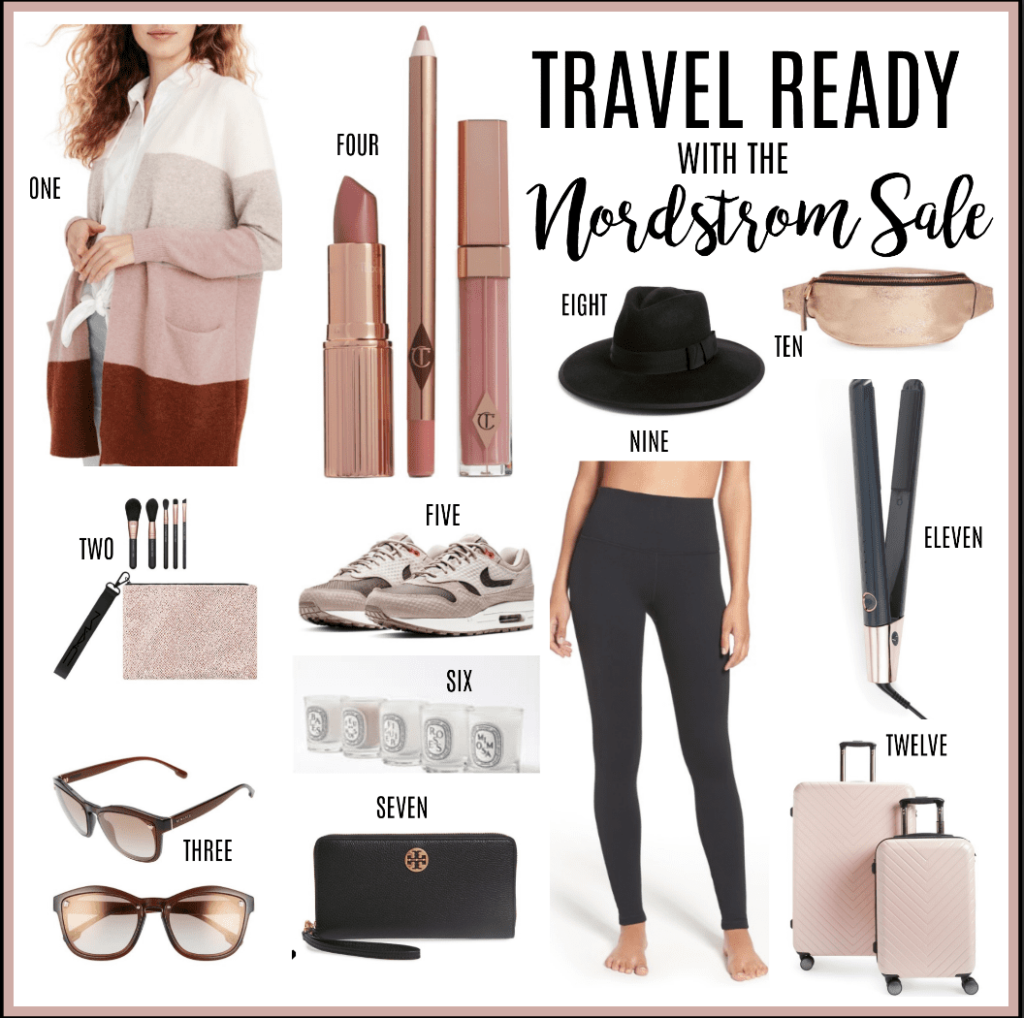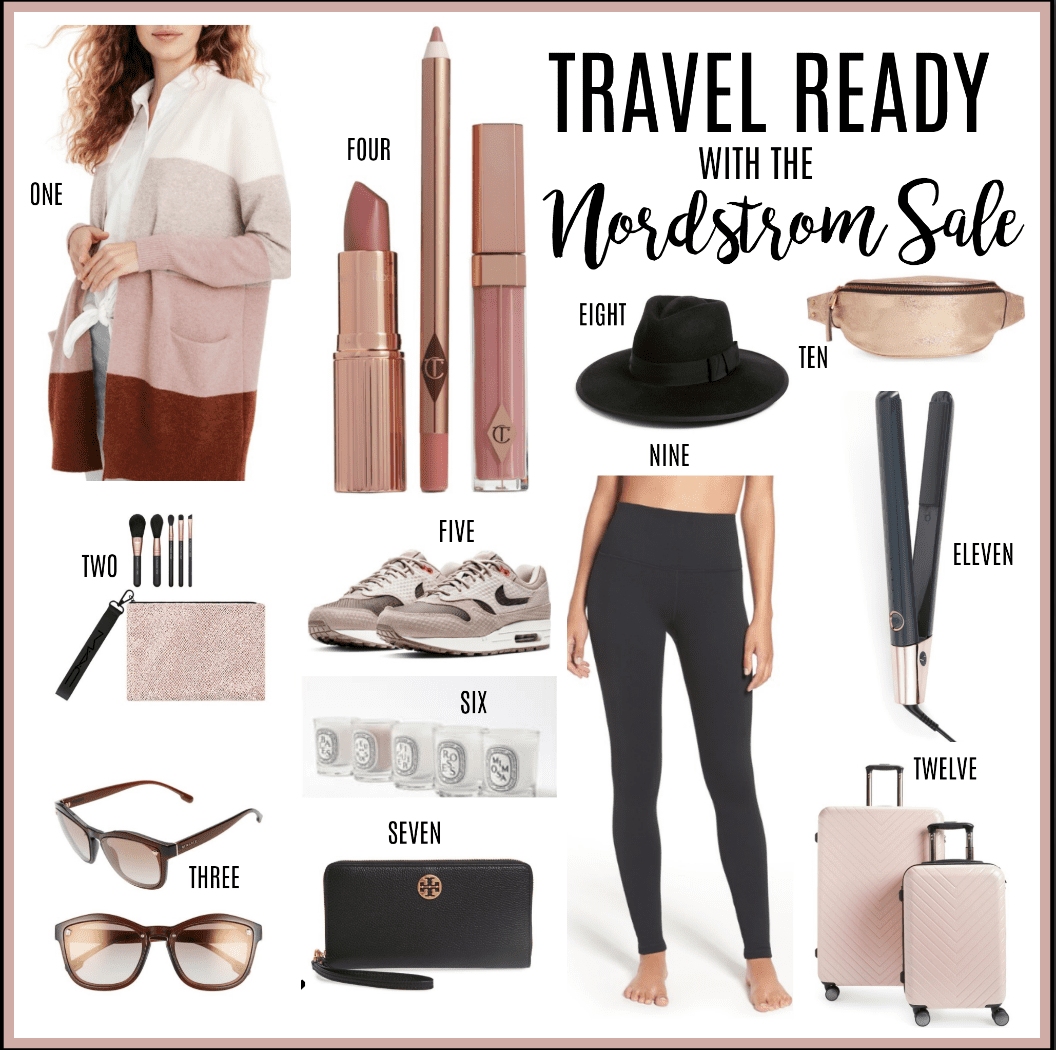 one // two // three // four // five // six // seven // eight // nine // ten // eleven // twelve
I absolutely LOVE this Tory Buch wallet, which is perfect for traveling–instead of carrying around a large tote. If you do have to carry around something larger, make it this adorable pink suitcase.
But besides these picks, there are SO many more amazing picks from this Nordstrom sale. Check out some additional picks below, broken down in a few different categories.
Travel Clothing
| Have you ever seen anything better than these Zella leggings? They are the best. I also loooove this comfy cardigan, perfect for cold airports.

Bags/Luggage
| I loooooove this yellow Marc Jacobs bag. Same with this purple hard-shell luggage set–both of these would be perfect for travel because you can spot your bags from a mile away.

Accessories/Other Products | I have heard nothing but good things about this Supergoop sunscreen, which would really come in handy during these summer months. This Swell water bottle is also a great add, but make sure it's not filled with water before you go with your security 🙂

What are you picking up during this Nordstrom Sale…and where are you traveling next?

SHESHE'S TIDBITS
This week has been busy, busy, busy preparing for the Nordstrom sale and now packing up for a trip back home early today. I hate to leave Sanibel but we'll be back!
Gala's, weddings, graduations, holidays or just everyday wear…..we have fashion suggestions for you, so stay tuned. Be sure to check out ShopSheShe tab at the top in the menu bar. Hover over and choose the category in the drop down. We try to keep it up to date with the latest and greatest for all budgets. Subscribe here and then you won't miss a post. Simply enter your email in the pop-up box or below.
WELCOME new readers. We are a fashion/travel/lifestyle blog. We talk about anything and everything, from fashion, travel, health issues to even an occasional recipe. Let us know if there is a topic that interests you. We will do our best to bring that story to you. Have a great week sweet friends and thank you for following along. Without you, we could not continue on this crazy fun journey.