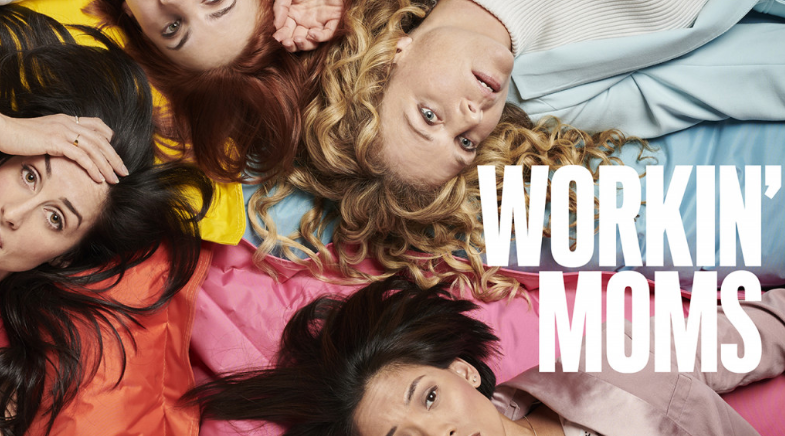 Whether we feel prepared or not, the holidays are right around the corner. This time of year gives us the perfect excuse to stay in instead of going out, which I happen to love. For me, this also means turning on the TV more than usual…which I also happen to love when I have time and watching….
These days, when we say "TV" we usually mean streaming services. The main few that I watch–Netflix, Amazon Prime, and Hulu, have libraries of content that I simply can't get enough of.
Today we're talking about our favorite shows to stream (which is quite hard to narrow down). Stay tuned, and then tell us what we should watch next in the comments below!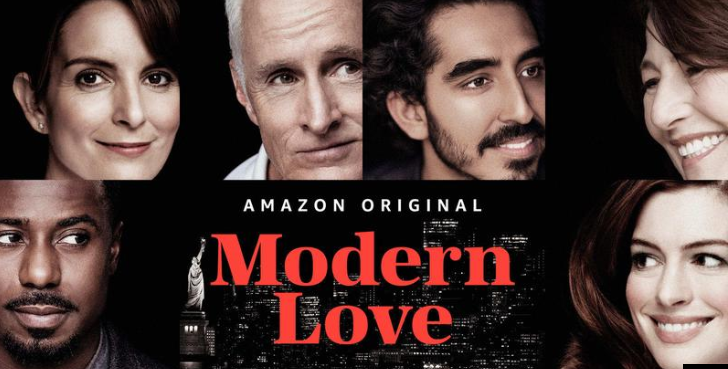 Watching | Modern Love (Amazon Prime)
When you're in the mood for: Love, feel-good flicks, or you just need a good cry.
I had to start the list with this one because I just finished it, and cannot say enough good things about it. Based on real stories from the weekly relationship column in the New York Times, this 8 episode series will take you through the ups and downs of love in all its different forms. Plus, you'll get to see performances from legends like Tina Fey, Catherin Keener, Anne Hathaway, John Slattery, and maybe even a surprise appearance by a certain English pop star.
This just in: it was renewed by Amazon for a season 2!
Watching | Dead to Me (Netflix)
When you're in the mood for: Stories about grief, comedy, suspense.
This show premiered earlier this year and was pretty much a slam-dunk immediately. Starring Christina Applegate and Linda Cardellini, this show is centered around the process of grief after the loss of a spouse. But within this plot comes the stories of adult friendship, of breakups, of parenthood, and just enough mystery to keep you always wanting more.
This show was been renewed for a second season as well.
Watching | Shrill (Hulu)
When you're in the mood for: Comedies, coming-of-age, stories that explore body image.
I won't lie…I've only watched a small portion of this show. BUT I loved what I saw so much, I had to add it to this list. I've long been a fan of Aidy Bryant (who stars in and produces this show) from her Saturday Night Live days, so I knew this show would be a winner from the second I heard about it. Shrill follows an overweight woman who deals with a struggling career, failed relationships, and family issues…all while trying to prove that her weight isn't what defines her at all.
This April, Shrill was renewed for a second season that's set to air in 2020.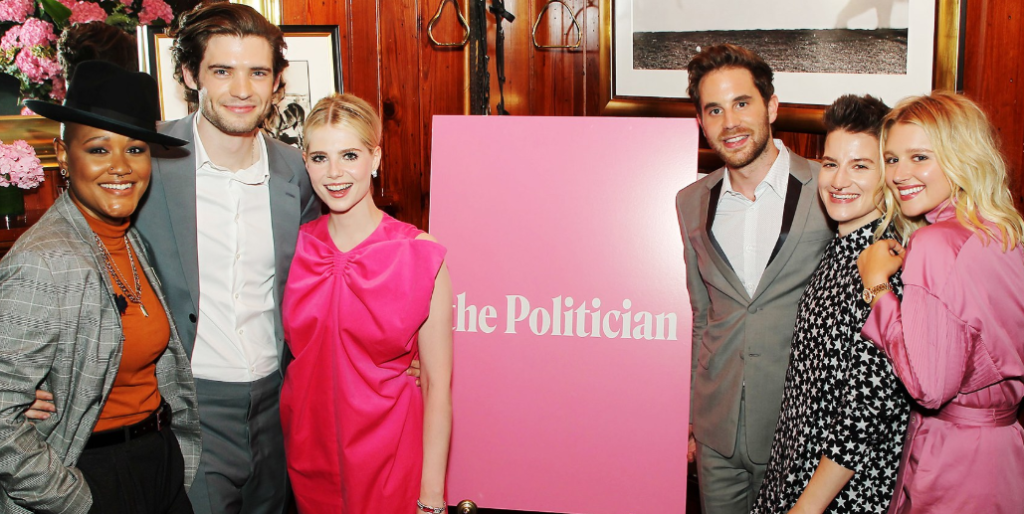 The Politician (Netflix)
When you're in the mood for: Music, drama, comedy.
Though this show's plot is centered around a high school election, it really is a great pick for all ages. After one candidate meets a tragic death, the other is left to continue the race while dealing with his grief. But along the way, we're treated to music, laughs, dramas, crazy grandmothers….and Gwenyth Paltrow. Need I say more? Watching this one should be on your list!
Rumor is production for season 2 of this show started last month!
Looking for Alaska (Hulu)
When you're in the mood for: Coming-of-age, drama.
Remember the popular book (and movie) The Fault in Our Stars? The author of that novel, John Green, also authored Looking for Alaska, which is the basis for this new Hulu show. This is another coming-of-age story and is actually based on John Green's own experience at a boarding school. When an unexpected tragedy strikes, the main character and his group of friends are left to pick up the pieces as they navigate this new chapter of life.
Still no word on a second season. Keep your fingers crossed!
Workin' Moms (Netflix)
When you're in the mood for: Comedy, shows about parenting, shows about relationships.
I think I finished this entire series in one week…because I truly could not stop watching. This show is actually a Canadian sitcom, and was created/directed by Catherine Reitman, who also stars as the main character of the show (alongside her real-life husband!) Telling the (unglamorous, unfiltered) stories of moms who return to work after having their babies, this show will leave you laughing and crying in the same minute. I cannot recommend this one enough–and you can binge the first three seasons on Netflix now!
Season 4 is set to premiere in Canada in winter 2020…and hopefully will be on Netflix shortly after.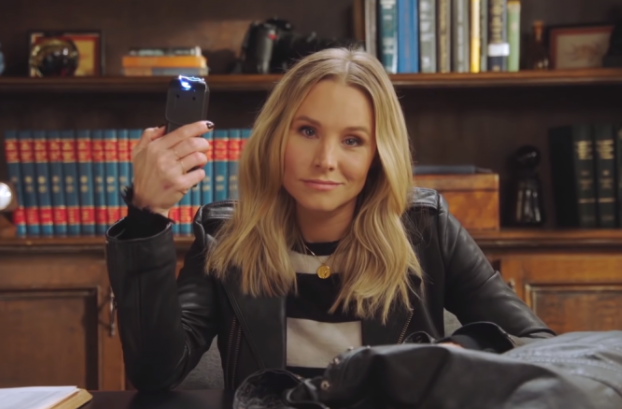 Veronica Mars (Hulu)
When you're in the mood for: Mysteries, suspense, crime.
Who remembers Veronica Mars?! This reboot hit Hulu this summer after it's original premiere back in 2004. Kristen Bell stars as Veronica Mars, a high-school/college student who moonlights as a private investigator after being ostracized by her former friends. In the reboot, an older Mars returns with some of her old cast members (and some new faces) to solve a new crime in Neptune, California. This show is nostalgia at its finest…and I will be watching this one too!!
There have been some talks for a season 5…but no official word yet.
What are you watching? Let us know in the comments below.
SHESHE'S TIDBITS
Ok, so I am very behind…..first Paris then Memphis and guess what…..I am headed to New York on Monday where I have been invited to O's Favorite Things. Yes, even though Oprah doesn't have a show anymore, she still has an O's Favorite Things party in NYC. I am over the moon that I am invited to this event. Stay tuned for a recap and if you are on Instagram then watch my stories for all the fun!!
Gala's, weddings, graduations, holidays or just everyday wear…..we have fashion suggestions for you, so stay tuned. Be sure to check out the ShopSheShe tab at the top in the menu bar. Hover over and choose the category in the dropdown. We try to keep it up to date with the latest and greatest for all budgets. Subscribe here and then you won't miss a post. Simply enter your email in the pop-up box or below.
WELCOME new readers. We are a fashion/travel/lifestyle blog. We talk about anything and everything, from fashion, travel, health issues to even an occasional recipe. Let us know if there is a topic that interests you. We will do our best to bring that story to you. Have a great week sweet friends and thank you for following along. Without you, we could not continue on this crazy fun journey.