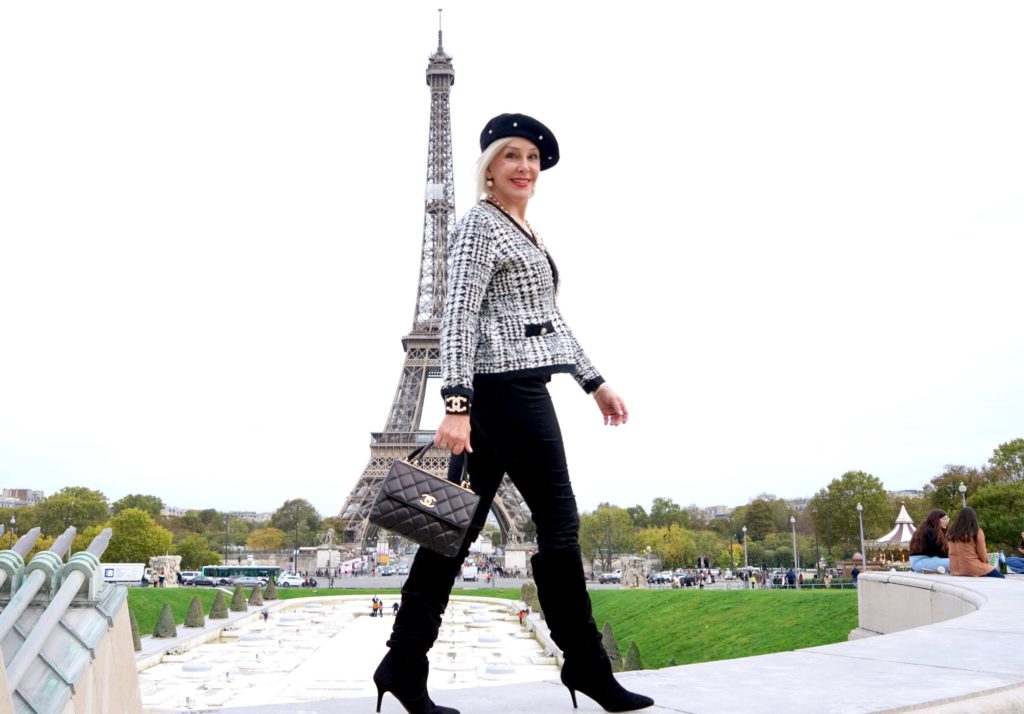 I can't believe that it has been 3 1/2 years since I last visited Paris. Even after at least 15 trips, it is a city that I never grow tired of and I always have the most fab new experiences. Because of some special unique opportunities, we have decided that today we are going to share our top 6 luxurious ways to see Paris.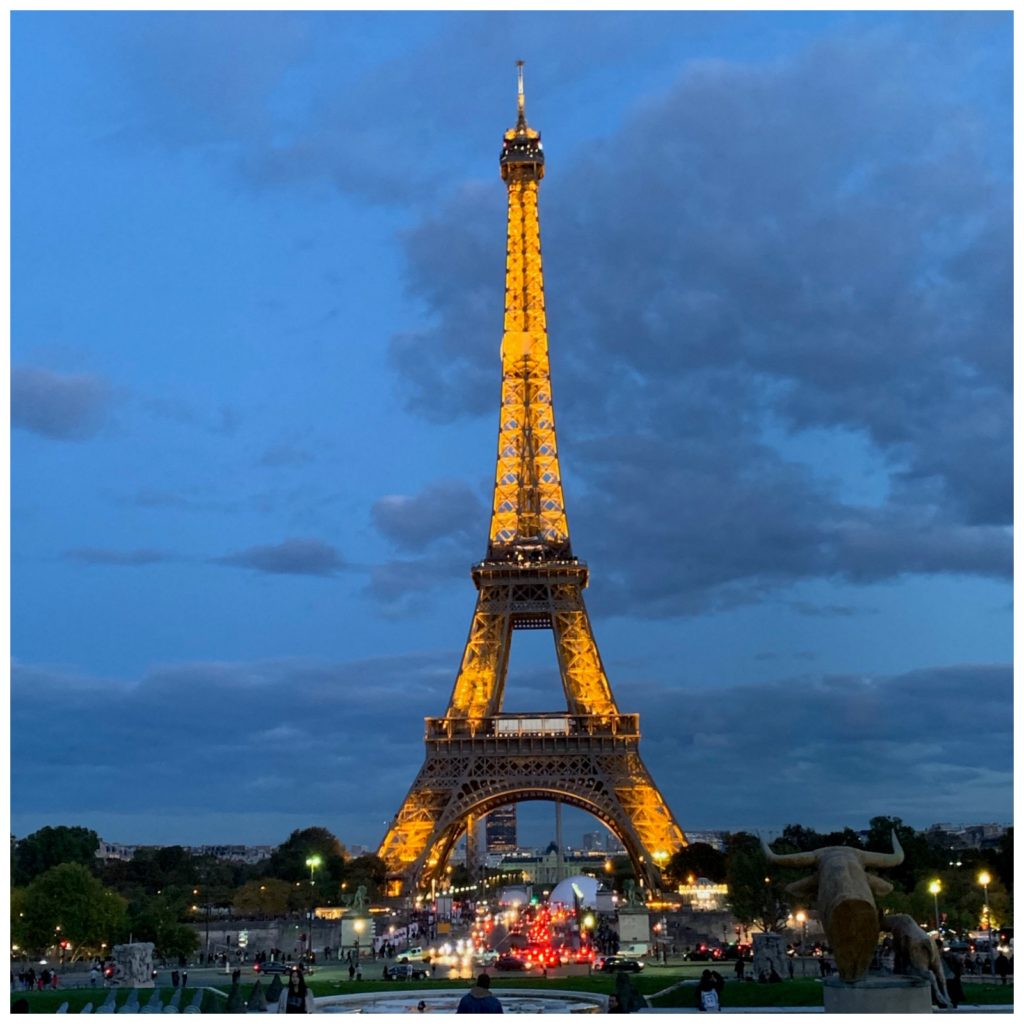 Last year I won a bid for a charity live auction that would take me to Solemeo, Italy. There I got to visit the luxury designer Brunello Cuccinelli's headquarters and factory, stay in a 5-star hotel and much more. You can see all about that trip here if you haven't had the opportunity to read it. Last spring my sweet husband bid on and won a live auction bid for a 4-day luxury trip to Paris where the two of us would attend a gala sponsored by Van Cleef and Arpels. I was super excited but he decided he didn't want to go so I ended up taking one of my 5 grown grandson's to be my escort.
I know that many of you have never been to Paris and if you got a chance to go then you would be on a modest budget, as we should all stick to our budgets. There are some of you that enjoy spending your money on lux accommodations, travel, shopping and more for your trips. For me, I love finding great deals but I also like a mix of the finer things in life. Being able to make the choice of how I want to spend my dollars is how I love to plan a trip. That might mean eating at a 3-star Michelin rated restaurant or eat at a cute little bistro in a Paris neighborhood.
6 LUXURIOUS WAYS TO EXPERIENCE PARIS
As a travel blogger, I always look for ways to turn my personal trips into an influencer trip. Through some new contacts that I have made in the last couple of years, I was able to secure 4 more days in Paris but this time in a luxury apartment. So, for this post, we are giving you 5 luxurious ways to experience Paris.
1. TRANSPORTATION
AIR TRAVEL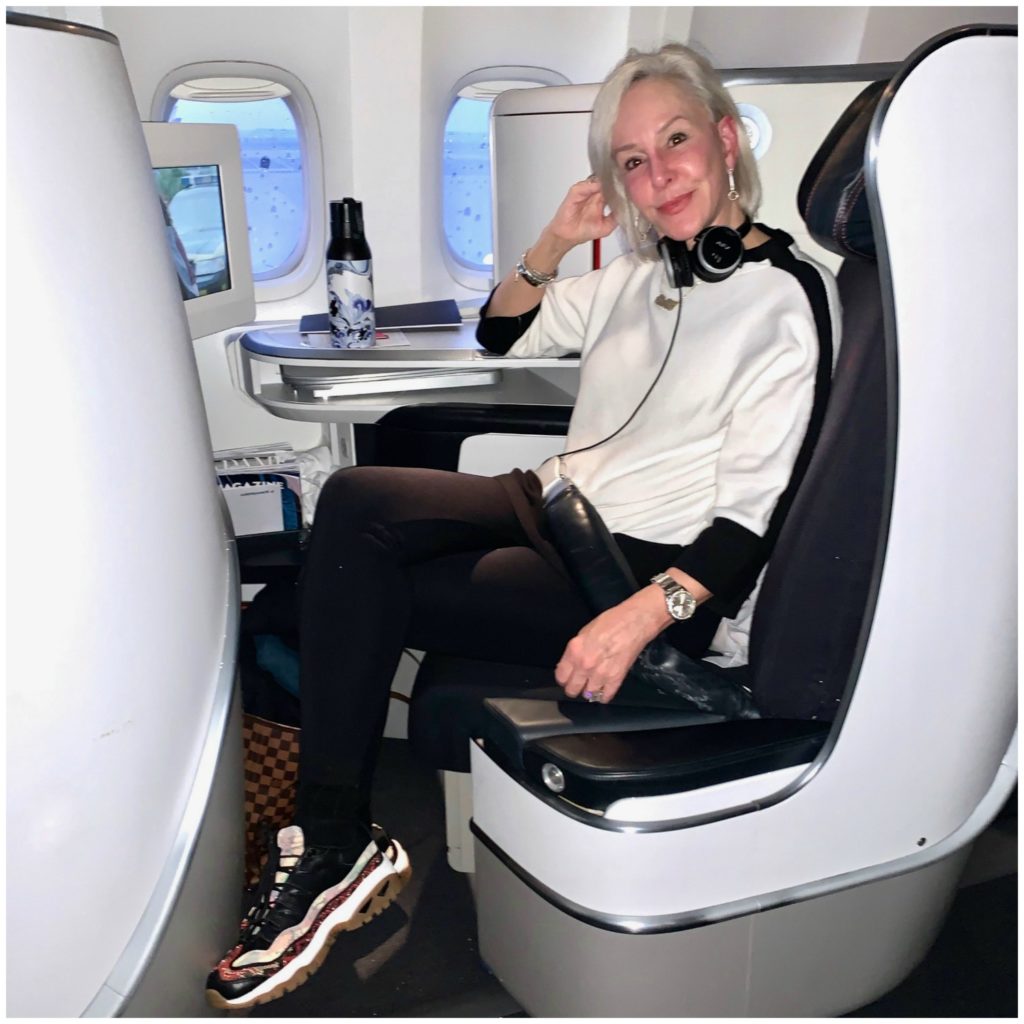 BUSINESS FIRST | FIRST CLASS
As you all know, I have traveled extensively over the last 40 years. Now that I have reached a more mature age it is more important that I have larger seats making it easier to get some rest on long flights, not to mention premiere service. Both Norman and I agree that these are dollars worth spending. Some perks that we love are:
Board in the first group.
Flight attendants will hang your coat, get you a pre-departure beverage and offer you an amenity kit that has in-flight necessities in them. ( toothbrush, socks, eye mask, earplugs, etc )
Larger seats that recline all the way flat.
A personal TV with headphones.
Menu with food options for dining. (no-charge)
Unlimited wine and cocktails ……complimentary
Depending on airline programs, flying Business First gives you more miles in your account.
CAR SERVICES
With all of the unstable attitudes in the world today, using UBER, Taxi's, and private car services are probably safer than taking the Metro to get around. They are also more convenient but it will cost you more than the Metros transit. I would suggest booking a car service tour of the city on your first full day and use UBER most of the time, but you will find yourself walking for miles.
2. LUXURY LODGING
MANDARIN ORIENTAL PARIS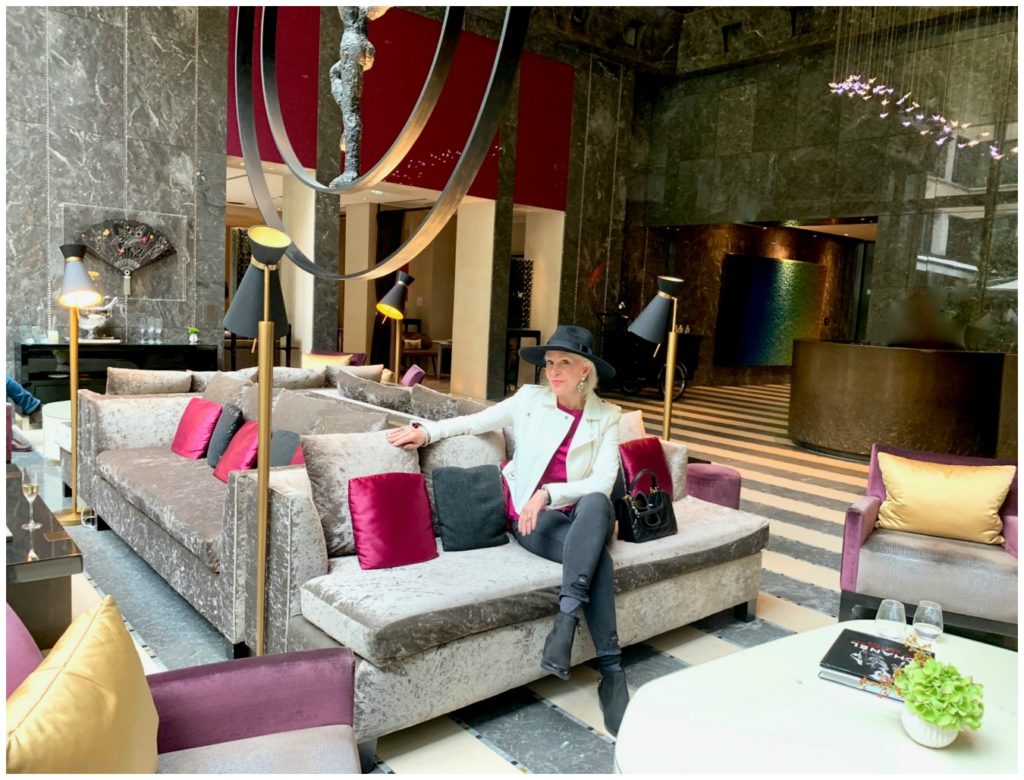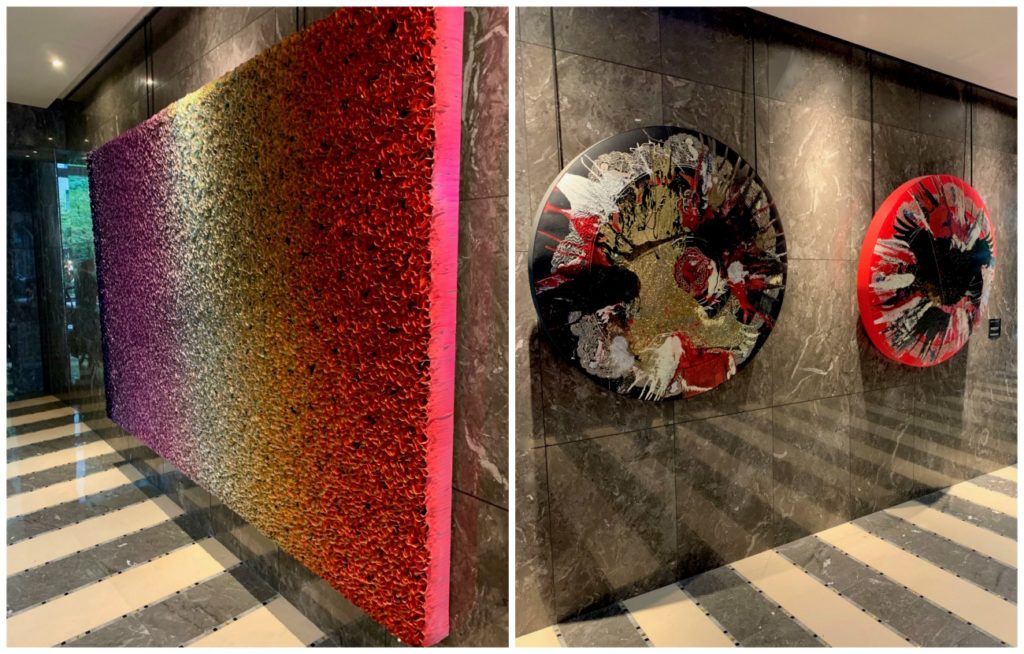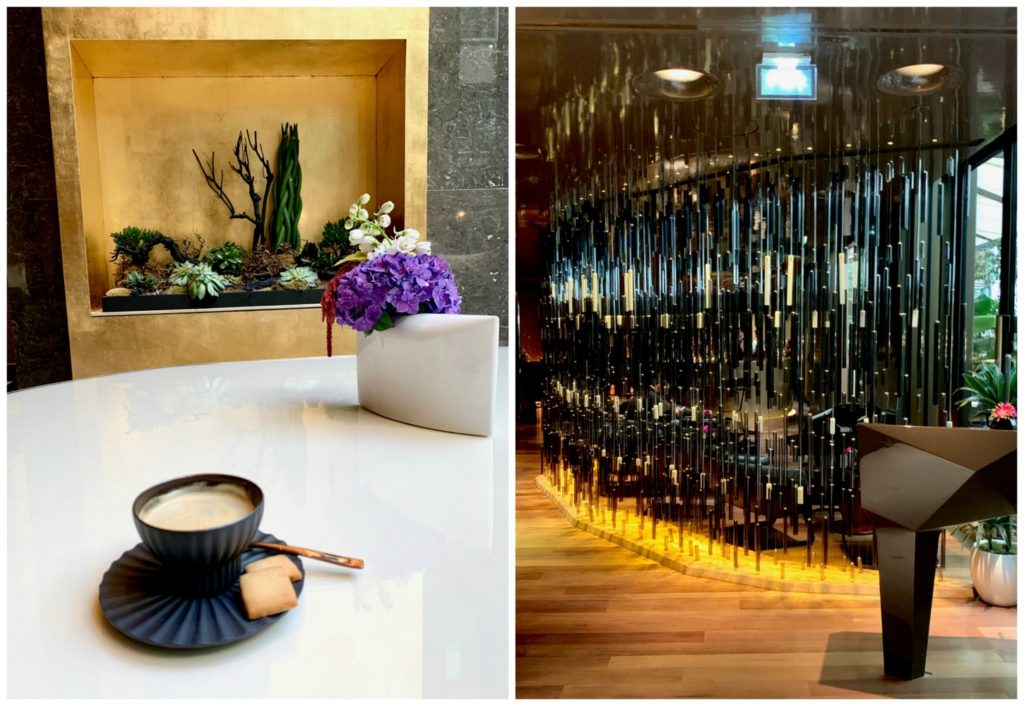 We stayed at this 5-Star hotel for 3 nights. It's located near the Louvre Museum and Place Vendome with the best shopping and landmarks within an easy walk. This was the hotel that was chosen as part of our live auction package and we were not disappointed. The hotel manager upgraded us to a suite on the top floor so we really got spoiled. Check out all the following photos taken in our rooftop suite.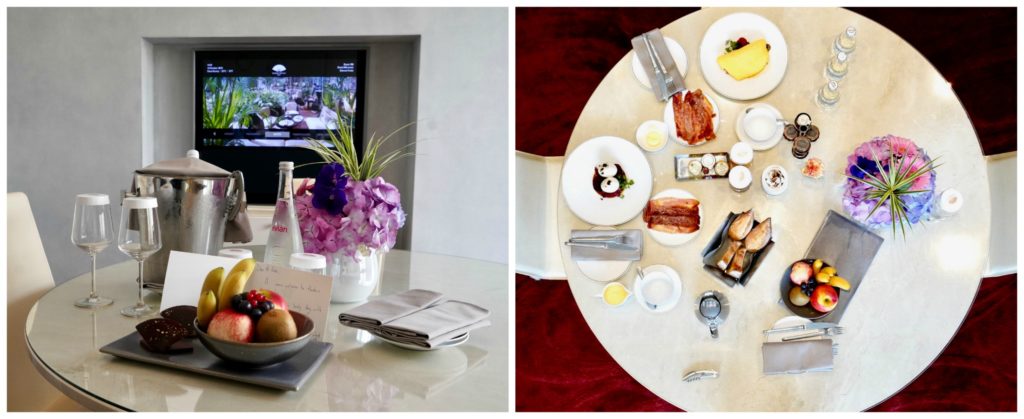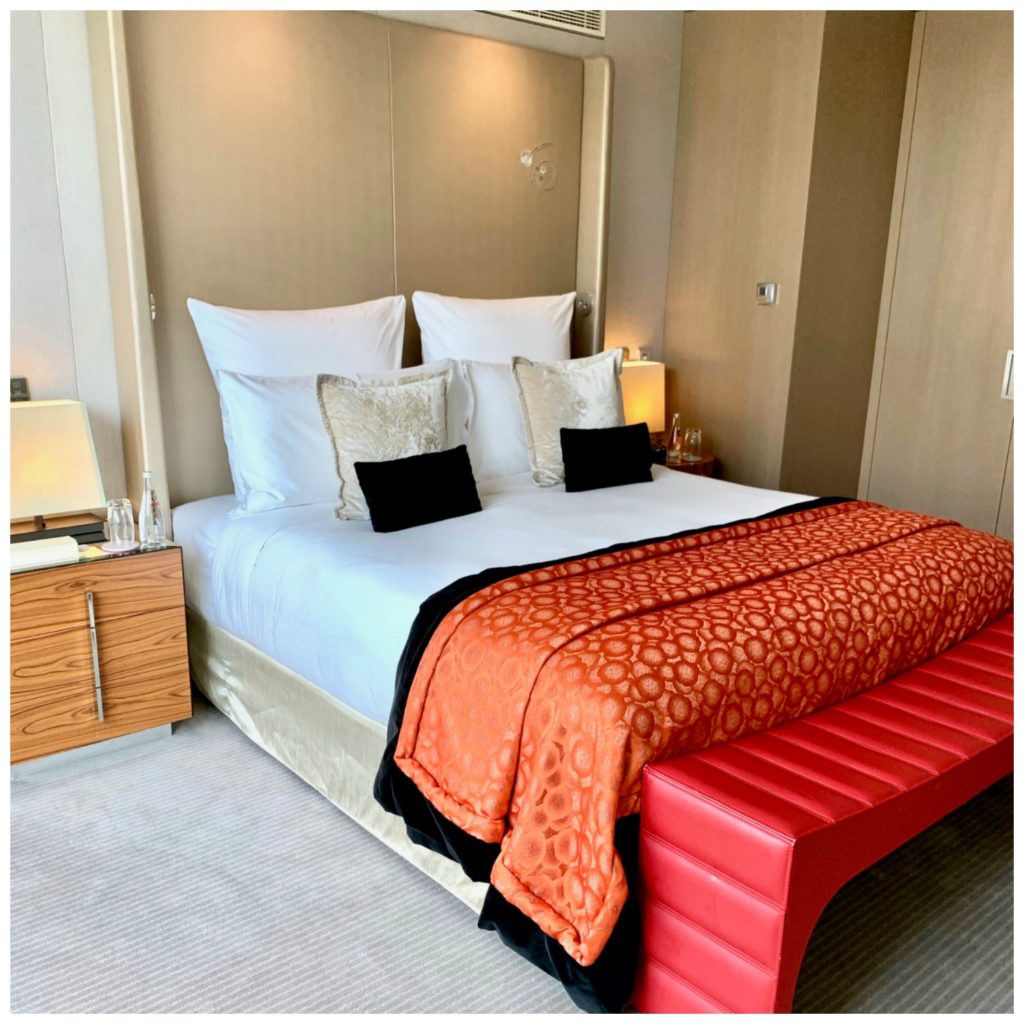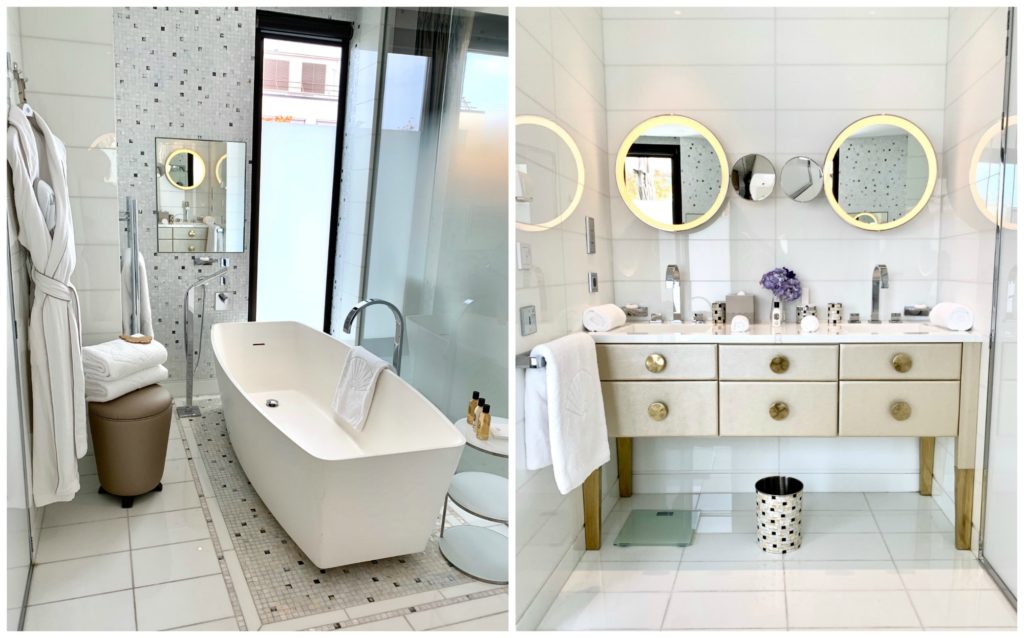 PARIS PERFECT LUXURY APARTMENTS
If you are a true traveler then you love to immerse yourself into the culture so what better way than to stay in an apartment in a residential neighborhood.
Your Paris Perfect experience begins with a hand-picked rental from the most trusted agency in Paris. Our expert team will help you plan your vacation from start to finish to ensure a trip of a lifetime.
Our space was called the Romanee only a 5-minute walk from the hotel. Check out our view……. We loved this experience so much because it gave us a chance to explore a Paris neighborhood that we would normally not have done had we not stayed there.
Paris Perfect also has other rental properties in London, Italy, Bali, Normandy, Ireland, and Provence/Riviera. This option for your lodging is an option that I would definitely check into. I will for sure be booking with them again on another trip.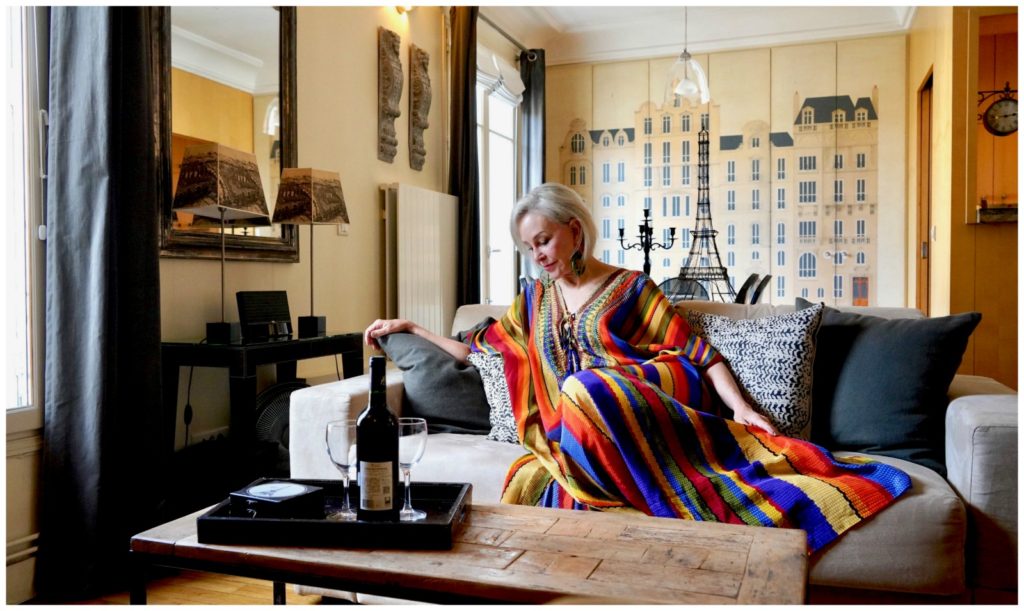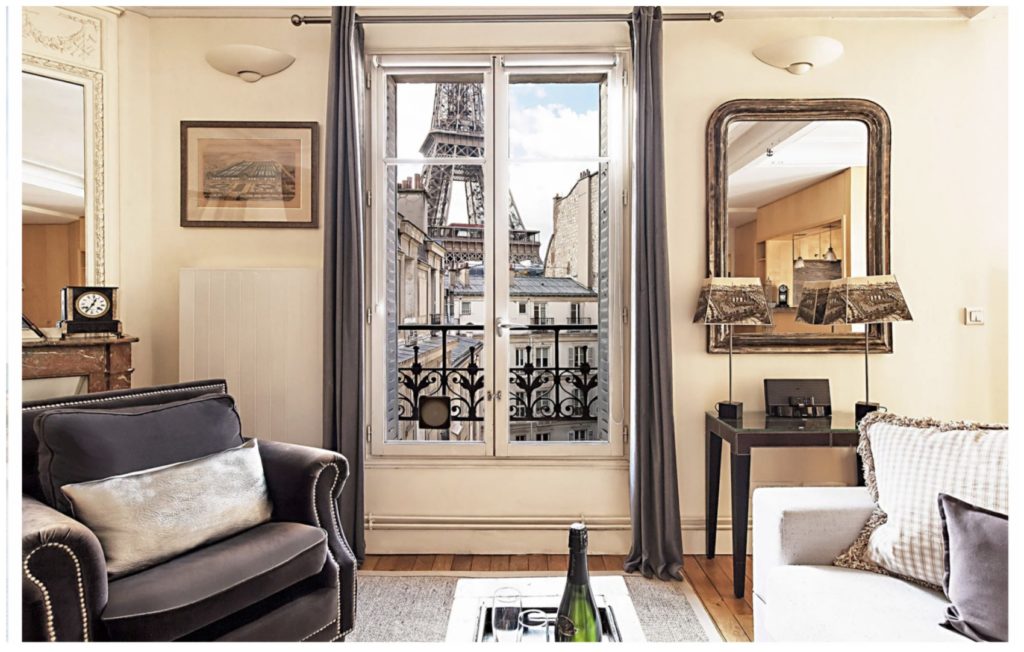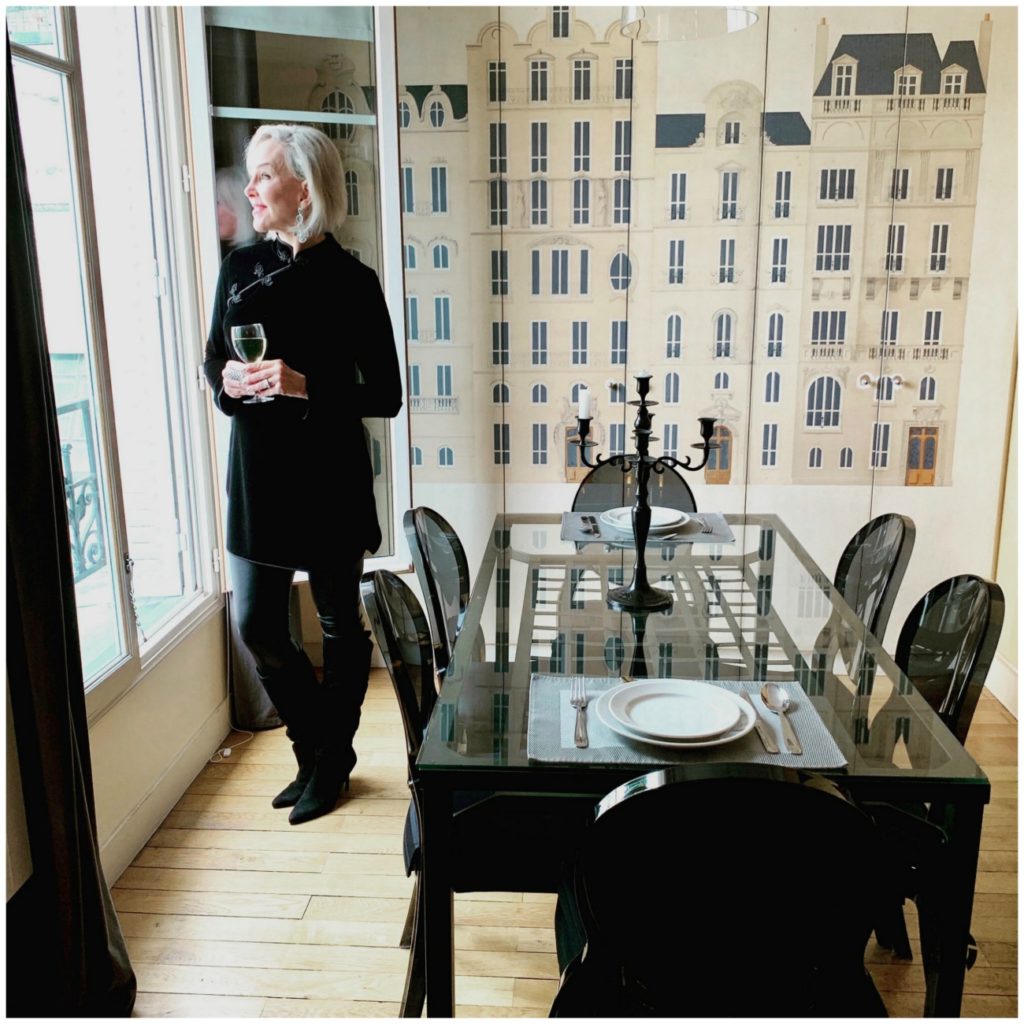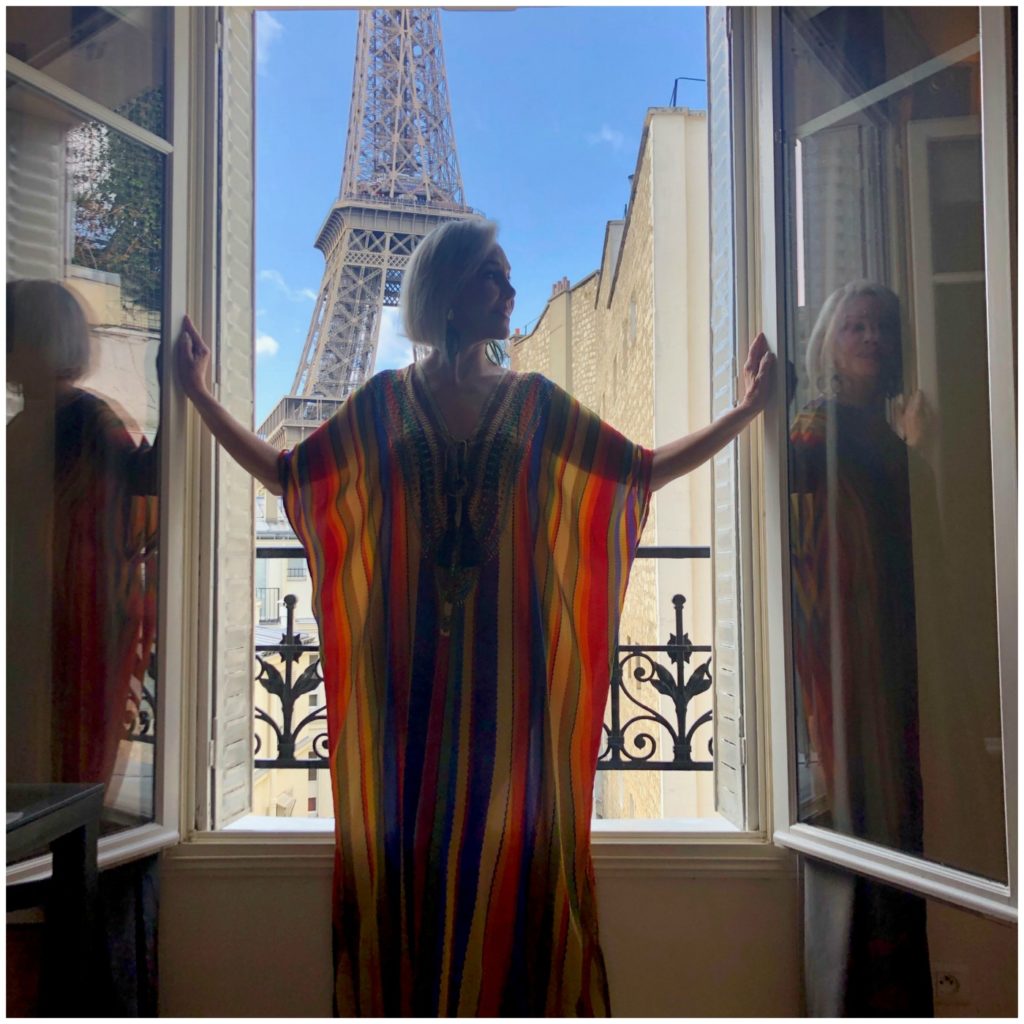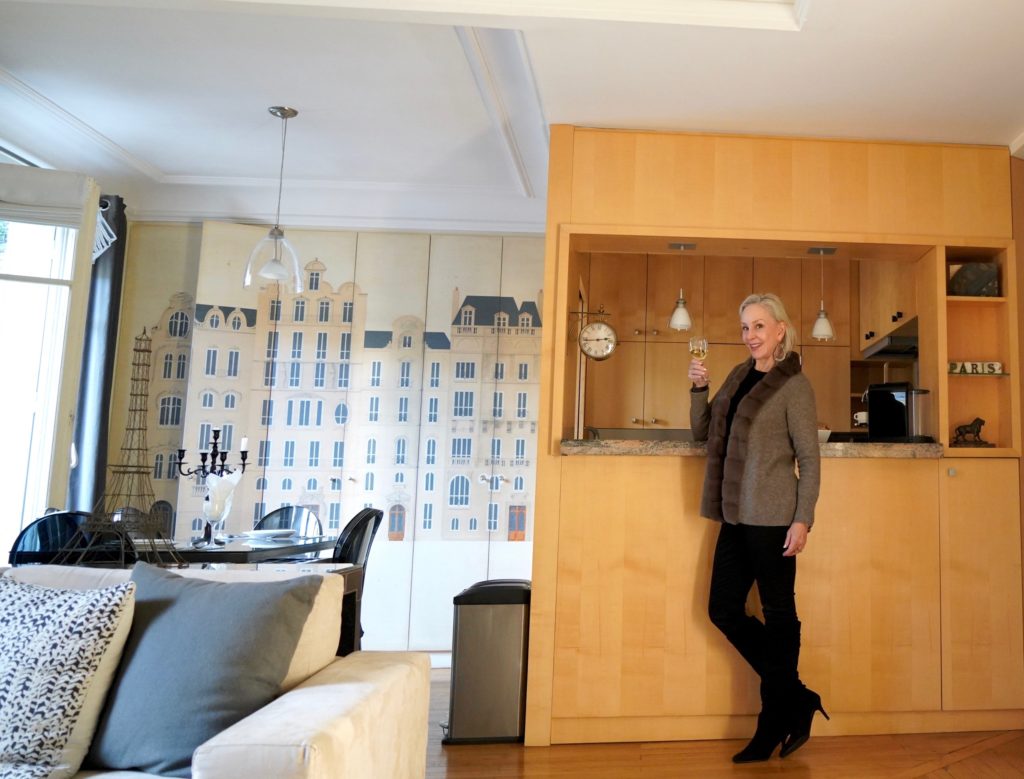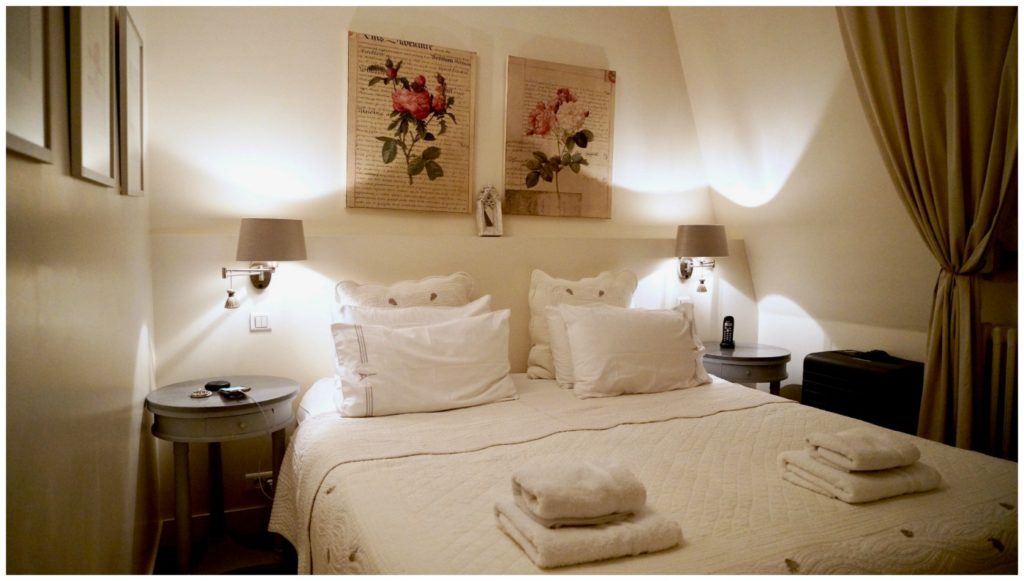 OTHER LUXURY LODGING OPTIONS
FOUR SEASONS HOTEL GEORGE V Norman and I stayed here about 10 years ago. It is a very old hotel with a lot of history. It is located on George V Avenue not far from the Arc de Triumph and Avenue Montaigne where you will find many of your high-end designers.
LE BRISTOL PARIS We had a 3 star Michelin rated dinner here. It was by far one of the best dining experiences I have ever had!!
RITZ is one of the most expensive hotels in Paris. Located in the heart of Paris within walking distance to the Louvre, OPERA GARNIER (one of the most beautiful buildings) Rue du Faubourg Saint Honore ( Another great hight end shopping avenue) Place Vendome, and much more. There are several bars in the hotel that are worth visiting but you must make a reservation because it is always full. High Tea at the Ritz would be a highlight as well. We wanted to do it but we couldn't fit it in our calendar.
LE MEURICE Is one of the oldest hotels in Paris with so much history. Even though it isn't rated as high as the others, it is still a very popular hotel.
3. SITES TO SEE + PRIVATE TOURS
MONTMARTRE
Since this was my grandson's first trip to Paris, I revisited my favorite places that I feel are must-sees. The first place we headed to right off the airplane was Montmartre and Sacre Coeur. Montmarte is a district that typifies all things quintessentially Parisian, from terrace cafés to fun bars & clubs, the only winery left in the city, narrow cobblestone streets, Sacré Coeur, Van Gogh's House, Moulin Rouge, Picasso's Studio, and more. You can do a 2-hour walking tour starting at the infamous Moulin Rouge or just go there and explore on your own. I love looking at the art by up and coming artists and having lunch at a cafe on the artist square while people watching.
MOULIN ROUGE
You must see the Moulin Rouge. You can book your tickets for dinner and cabaret that includes transport here.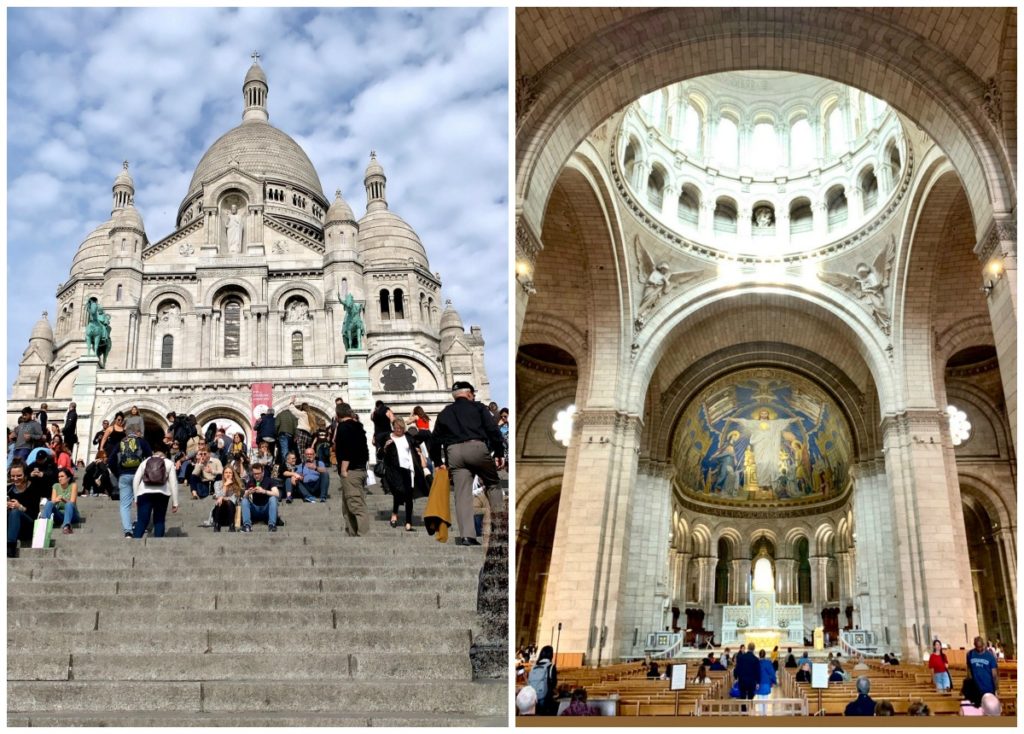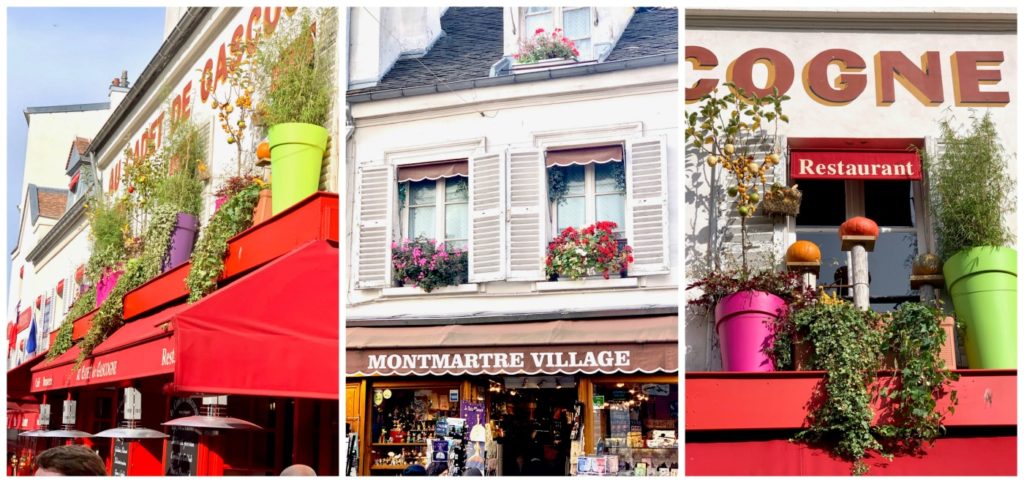 NOTRE DAME CATHEDRAL
The 850-year-old iconic Gothic building caught fire last year. The spire and roof collapsed but the main structure, including the two bell towers, has been saved. Go here to book a Private Notre-Dame after-hours tour.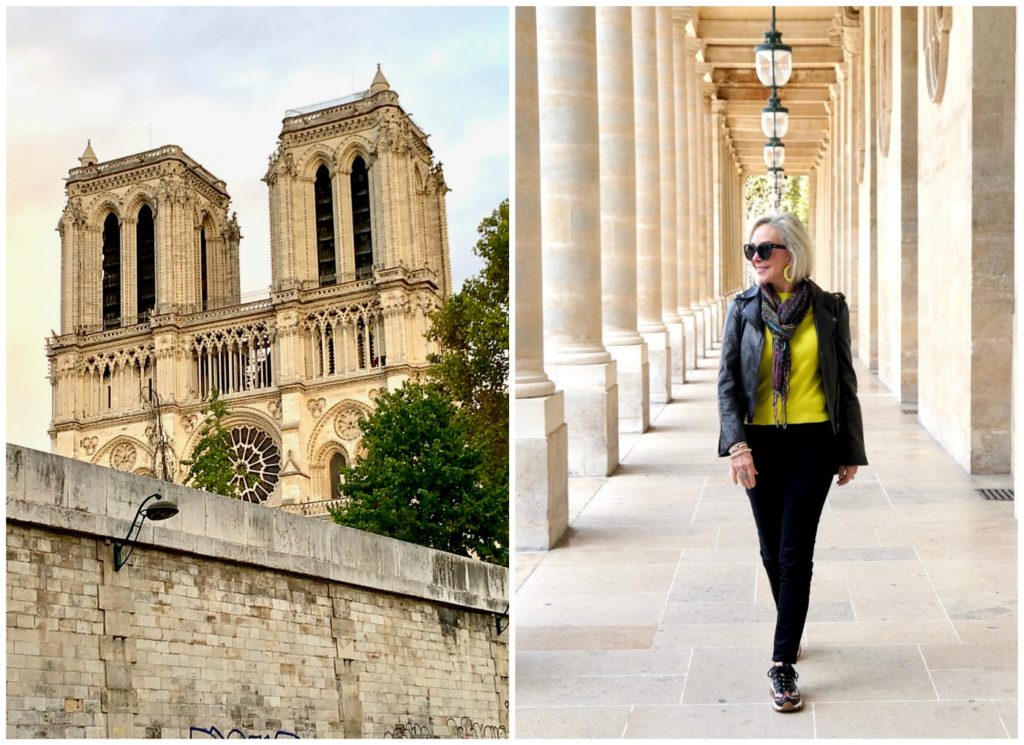 LOUVRE MUSEUM
The largest and most famous art museum in the world that houses the Mona Lisa and so many old works of art. I advise a private tour like this one. If you only have limited time in Paris, then choose a short tour that includes the highlights of famous works of art.
There are so many tours you can purchase but since we are talking luxury then check out this tour of the Louvre. It will only set you back about $34,000. Whoa…….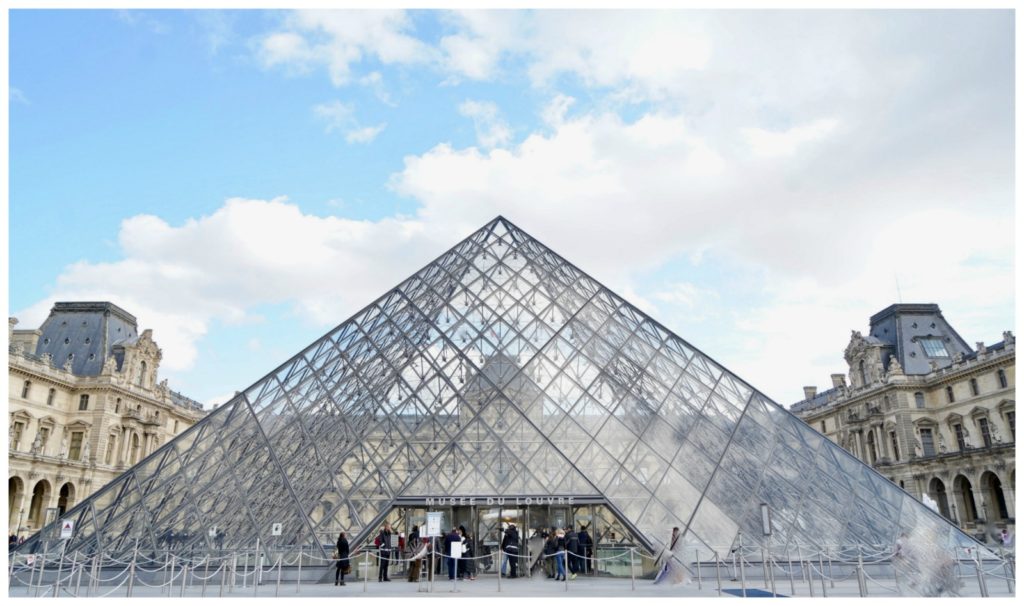 TOUR DE EIFFEL
After at least 15 trips to Paris, I have yet been up the Eiffel Tower. The lines are too long and I never want to waste my precious sightseeing time standing in a line. For my next trip, I am going to book this trip with Summit access unless I find something else better.
To eat at one of the restaurants there you must make a reservation a few months out. You can get up and have a drink but you want to be able to see much of anything. Next time I will for sure make a reservation to dine at Le Jules Vern. I have heard that it is not necessarily the best restaurant for the money but it has pretty good food, an amazing view and very romantic. You have to look at the package to justify the cost.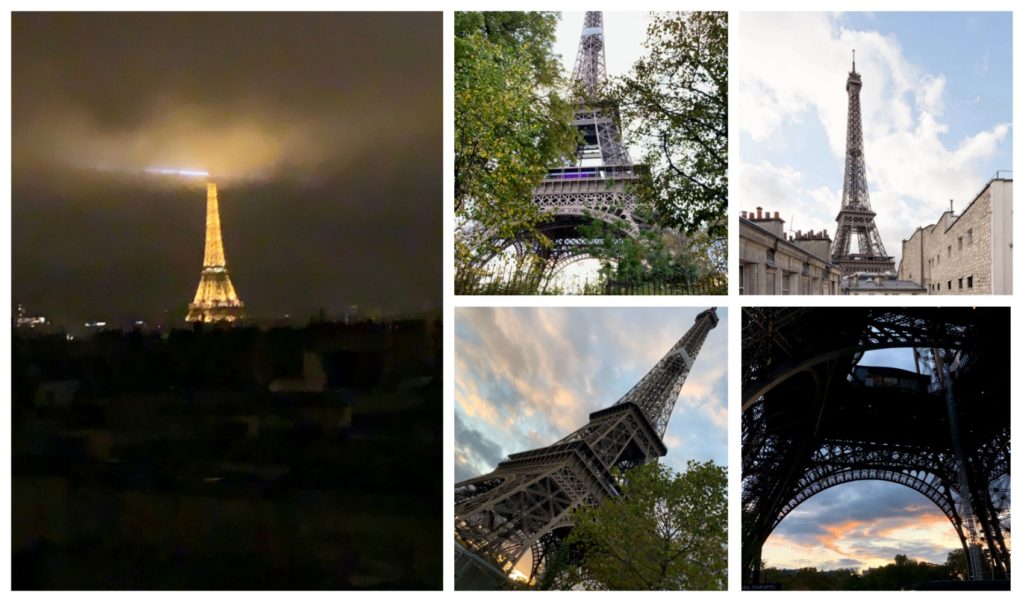 RIVERBOAT CRUISES
I have done a riverboat cruise 3 times now. I think that the evening dinner cruise is the way to go. It is so beautiful to gracefully cruise right through the center of Paris viewing the city lights and enjoying delicious French cuisine.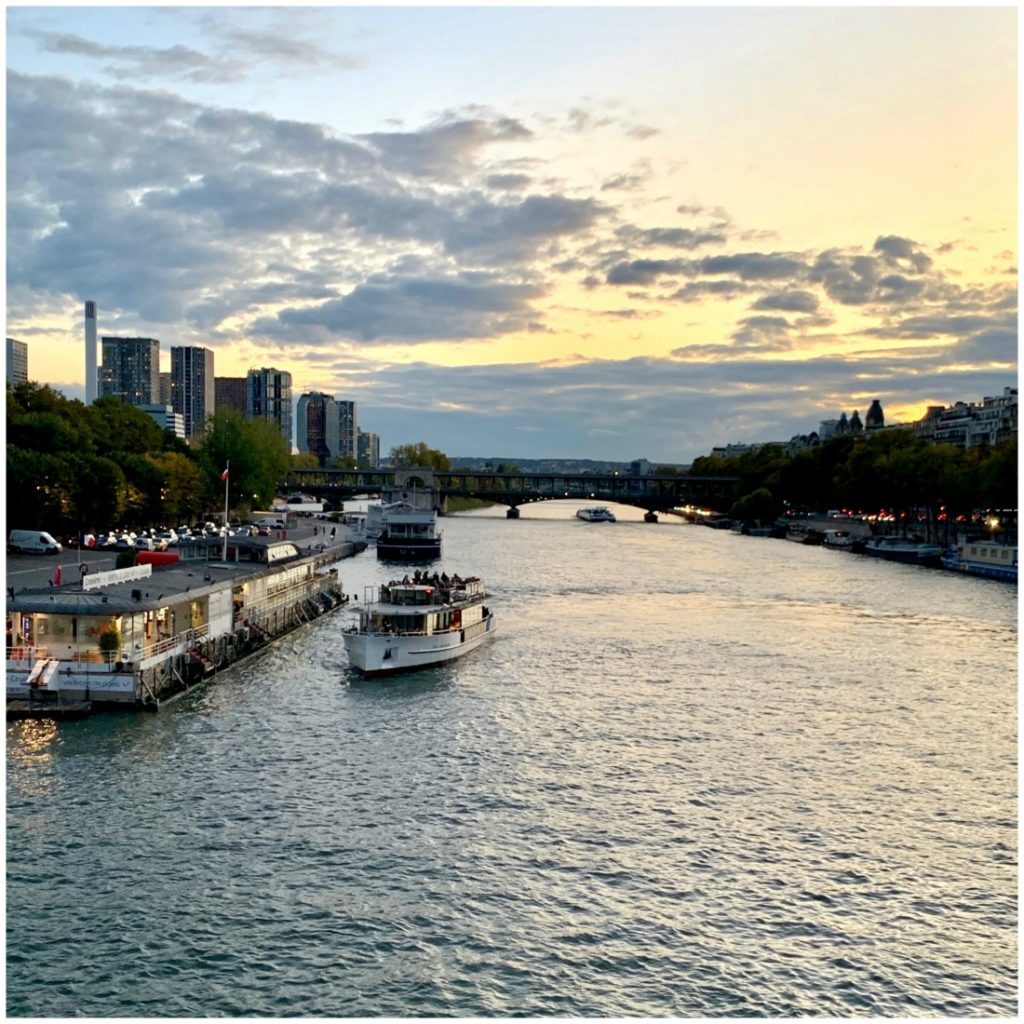 Loire Valley Tour
CHATEAU D'AMBOISE
This 15th-century chateau became home to King Charles VIII, who was a character for sure. To read more about the history of this beauty on the Loire River read here.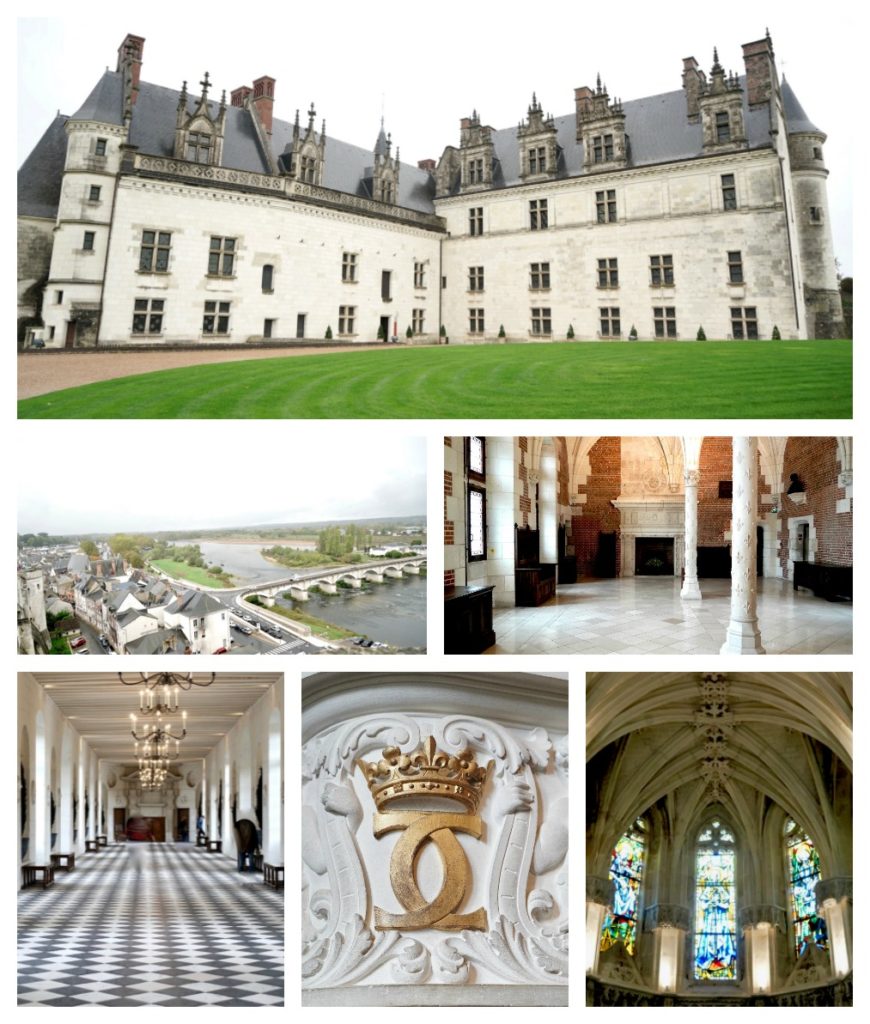 CHATEAU DE CHENONCEAU
This chateau is a beautiful property with beautiful old trees. Before we toured the main estate, we had the opportunity to have a wine tasting at the winery. At on time this estate was the home to the mistresses of King Charles VIII but also has so much more history. Read here for more interesting facts about Chateau De Chenonceau.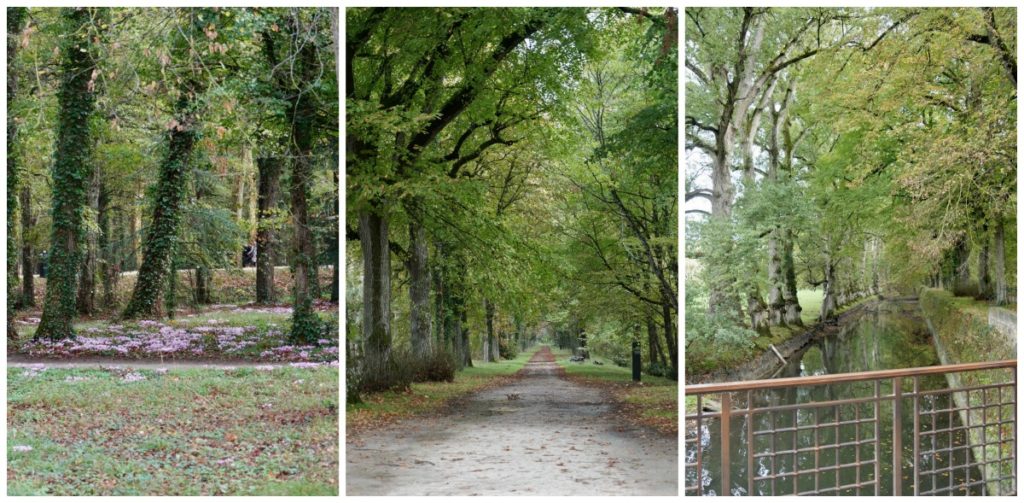 There are so many day excursions that you will love. I have only skimmed the surface. I would recommend this tour group or this one for exclusive private tours. Yes, it will cost you but it will be worth it. Below are are few of the most popular and must-sees. You will not be able to do everything but aby of them will be great.
VERSAILLES – I went to Versailles about 10 years ago so I wanted to do something different on this trip but if it is your first time to Paris then I would definitely book a day trip there. It is soooo grand!! Check out the 2 tour companies the I linked for you above to book.
GIVERNY – You can actually tour Versailles and Giverny in the same day. That might be the better option.
CHAMPAGNE, BURGANDY & BORDEAUX– These are the wine regions of France all well known and each it's own unique experience. I have these on my bucket list too.
NORMANDY D-DAY– This trip is awesome I heard but make sure you get a private tour. I am not a fan of touring with a bunch of people.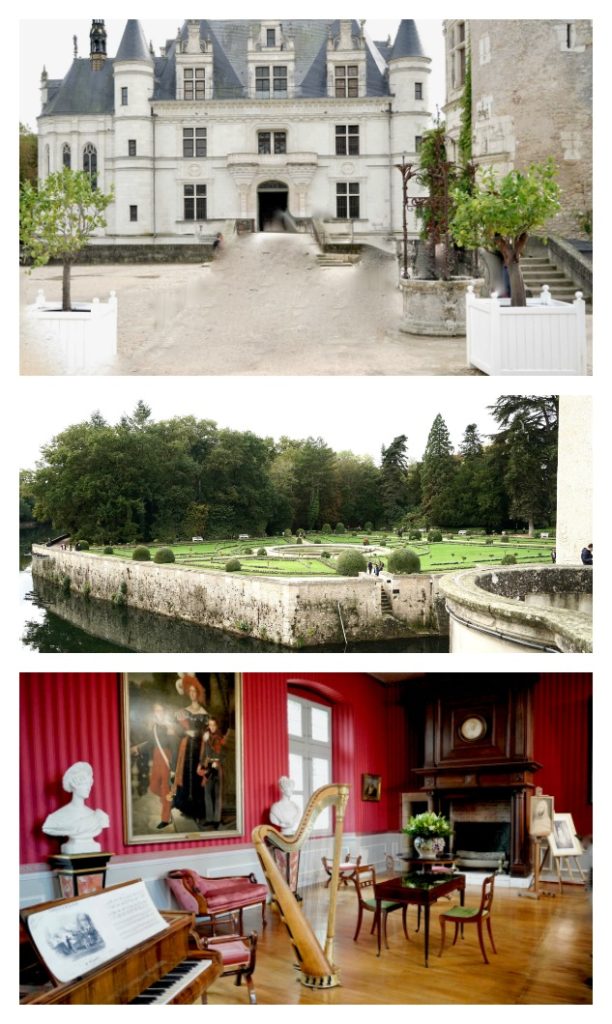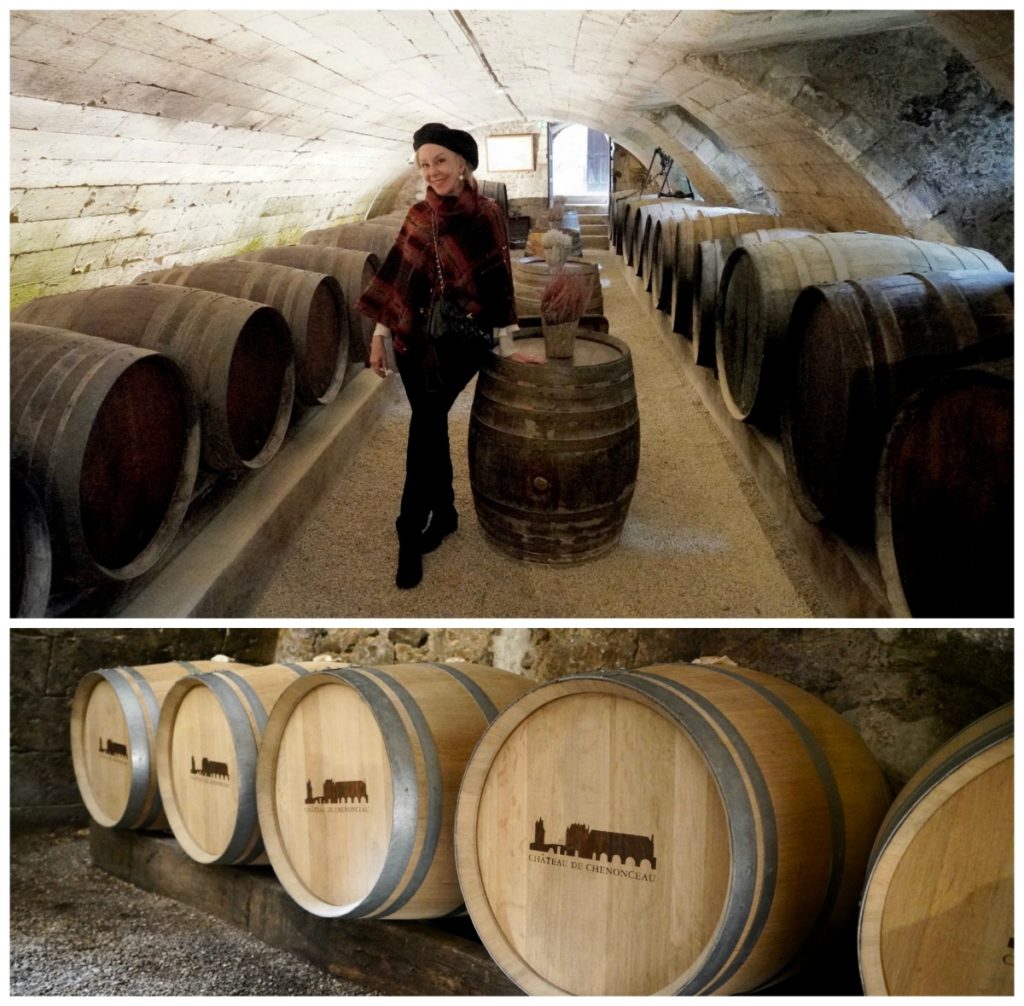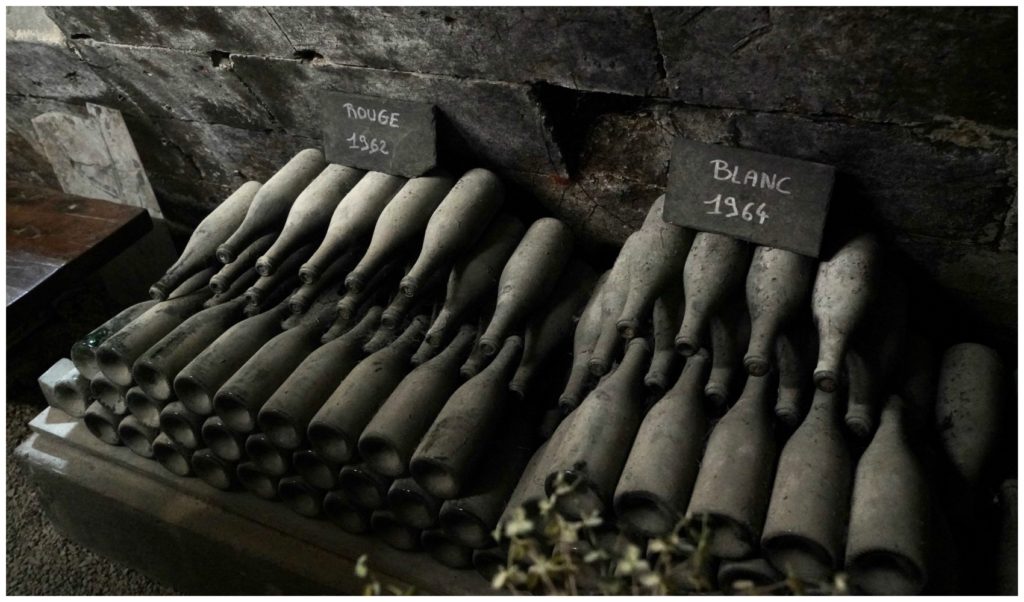 4. LUXURY SHOPPING
If you are a fashionista then Paris is where to shop for Chanel, Hermes, Louis Vuitton and more. You can actually save a little by buying it there as long as the dollar remains strong.
The 2 best streets for upscale shopping that I have already mentioned are Rue du Faubourg Saint Honore and Avenue Montaigne. I usually splurge on some leather goods or accessories from a French designer house when I am in Paris.
Printemps, The Bon Marché and Galeries Lafayette Haussmann are the department stores that I love to visit. Printemps and Galeries Lafayette have top floor restaurants and rooftops with spectacular views.
The Paris Flea Market is a favorite place of mine to visit. It is huge with every kind of shop you can imagine!! You can find so much to look at and discover there. You can read more about this unique shopping destination here.
5. DINING
RESTAURANTS, CAFES & BISTROS
There are so many great places to eat in and around Paris. We ate at several bistros & cafes and splurged one night at Epicure a 3-star Michelin restaurant located inside the Le Bristol Hotel. I can see why it is rated as the best restaurant in Paris. There are many other high-end restaurants that are also worthy to try. To get help with reservations I recommend using this service for suggesting and booking beautiful dining experiences. After all, France is known for its wonderful cuisine so why not splurge just a little.
SHESHE'S PARIS STYLE WATCH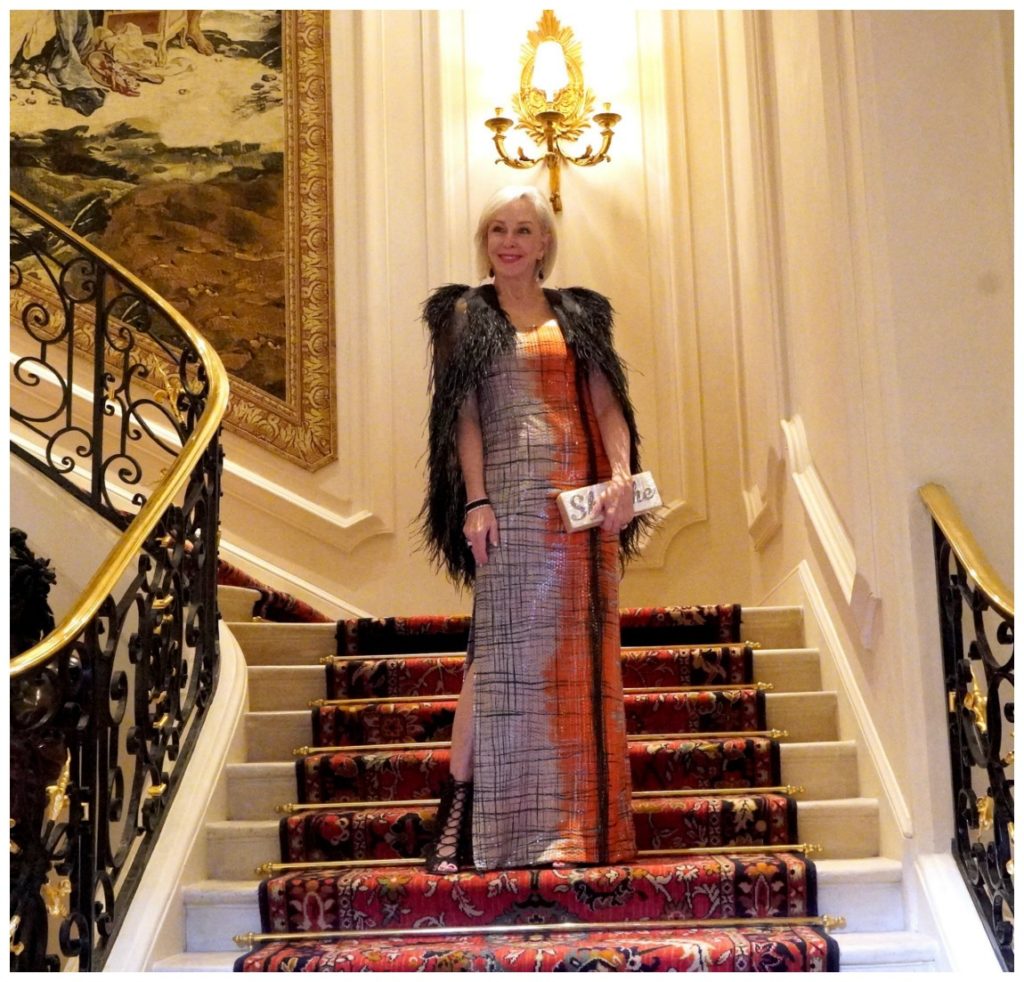 This photo was made at the Ritz only a couple of blocks away from the Mandarin Oriental Paris. Before heading to the Van Cleef & Arpel gala we decided to stop by the Ritz for a photo on their famed staircase. The lighting was a little dim so the photo came out a little grainy,
My gown by Chloe Dao looked so fab. Chloe was the winner of Project Runway 2 and she also happens to live in Houston, TX. When I was considering what to wear for this special event, it made sense that I would reach out to a local designer. Chloe is not only local but also happens to have national notoriety. She was so sweet to dress me in this fab dress that she named the Versace gown. I think the feather caplet was the icing on the cake.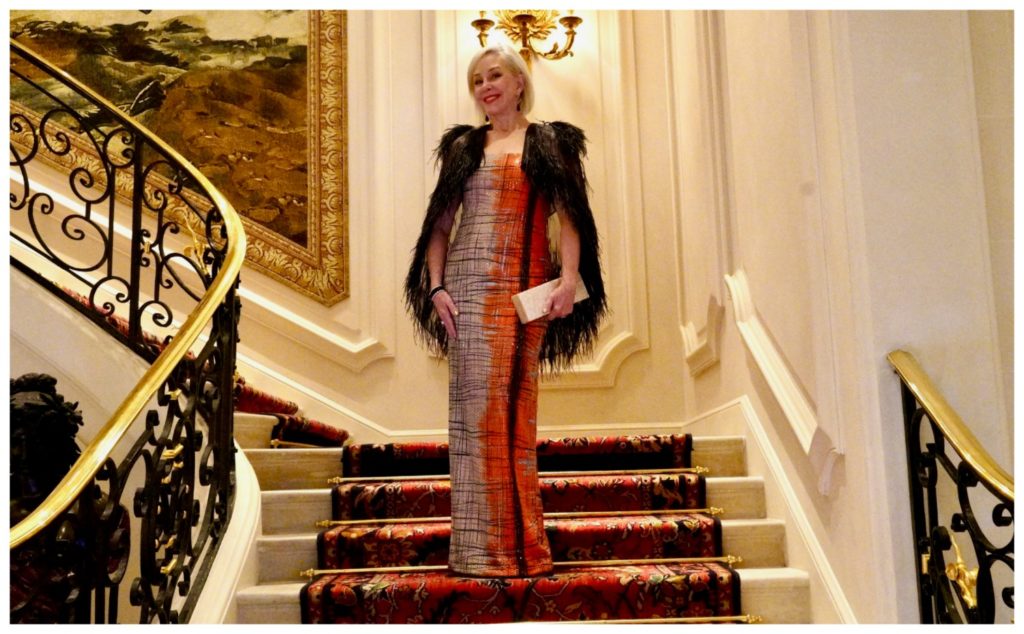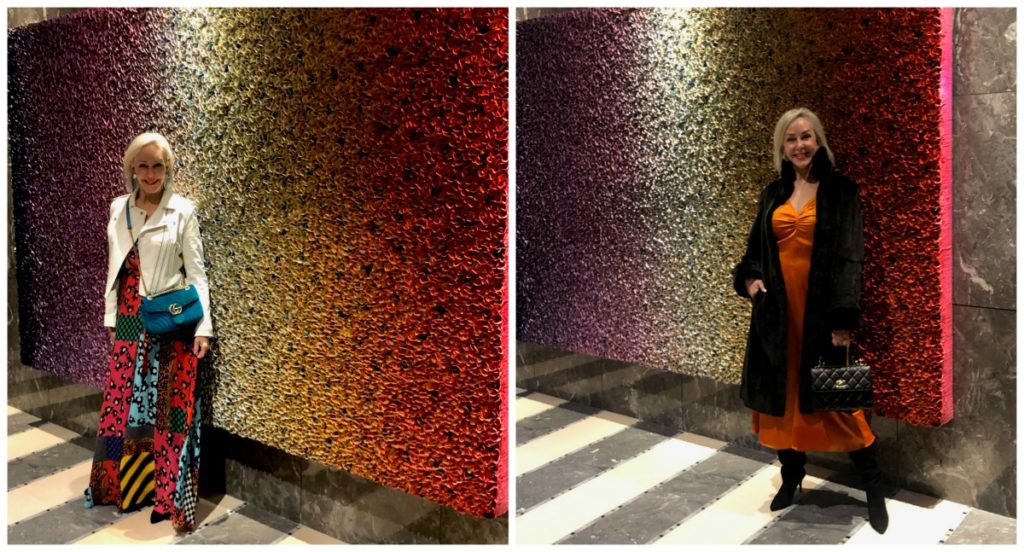 OUTFIT DETAILS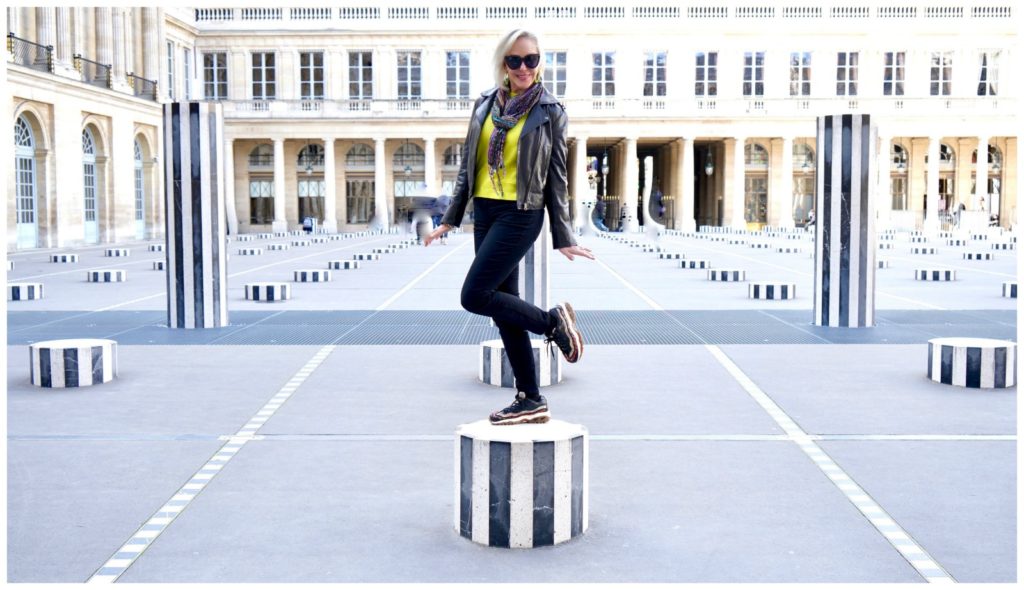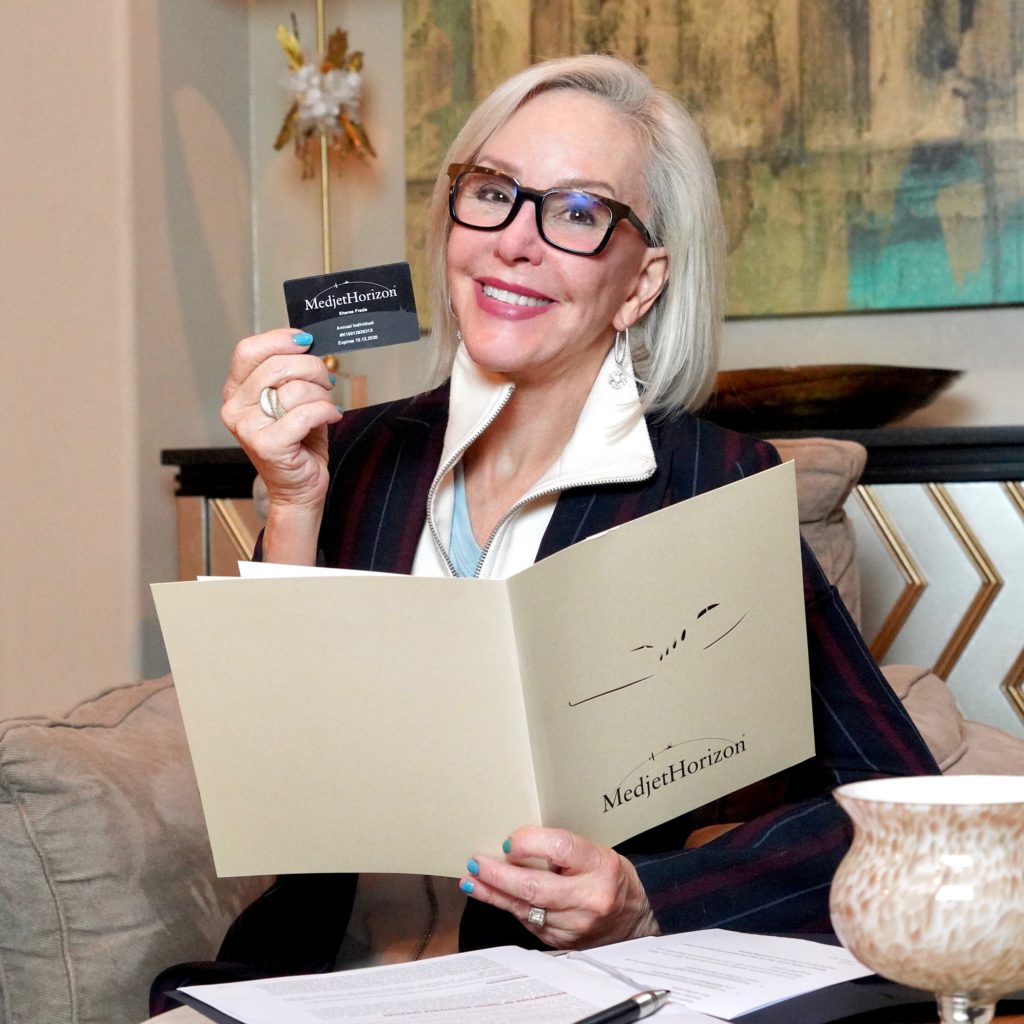 6. MEDJET HORIZON
I never thought much about the "what if's" of traveling more than 150 miles from home. What if I got injured or really sick and had to get back home to my hospital where my doctors are? How would I get back? What if I needed an air ambulance (travel insurance and platinum cards don't always cover it!). Would I end up with a bill for 10's (or 100's) of thousands of dollars? What if there was a travel security threat, like a terrorist attack?
Medjet to the rescue! Literally!!
I was recently made very aware of this when I was at Travel Con, with hundreds of other travel experts who recommend Medjet. They have two membership options: MedjetAssist and MedjetHorizon. As a new Medjet member, should I end up in the hospital, I now have a medical transport service to get me to my home hospital of choice. With their elevated MedjetHorizon membership (which I opted for), I also have access to a 24/7 crisis response line that I can call should I feel threatened. With my MedjetHorizon membership, Medjet will get me to safety in a major security threat, such as a violent crime, political threat or natural disaster. In the world we live in today, I cannot tell you how secure I felt the entire time I was in Paris and recently in Memphis. Even though I am in good health, and always aware of my surroundings, one never knows what can happen.
I have lots of travel coming up and I am soo glad to have this kind of coverage. For a mere drop in the bucket, it is well worth it compared to what I would have to pay out of pocket should something happen to me!
Please go to this blog post and scroll down to Travel Tips: Medjet where we go into great detail about the membership options available. Also, with the holidays on our heels, this would be a fantastic gift for your husband, parents, etc. Happy traveling!
INCONCLUSION
No matter how you travel to Paris whether on a strict budget or in luxury style you will want to have a great experience but most of all be safe. We hope you will refer to this post if you want to make your trip to Paris a luxurious one.
SHESHE'S TIDBITS
Ok, so I am very behind…..first Paris then Memphis and guess what…..I am headed to New York tomorrow where I have been invited to O's Favorite Things. Yes, even though Oprah doesn't have a show anymore, she still has an O's Favorite Things party in NYC. I am over the moon that I am invited to this event. Stay tuned for a recap and if you are on Instagram then watch my stories for all the fun!!
Gala's, weddings, graduations, holidays or just everyday wear…..we have fashion suggestions for you, so stay tuned. Be sure to check out the ShopSheShe tab at the top in the menu bar. Hover over and choose the category in the dropdown. We try to keep it up to date with the latest and greatest for all budgets. Subscribe here and then you won't miss a post. Simply enter your email in the pop-up box or below.
WELCOME new readers. We are a fashion/travel/lifestyle blog. We talk about anything and everything, from fashion, travel, health issues to even an occasional recipe. Let us know if there is a topic that interests you. We will do our best to bring that story to you. Have a great week sweet friends and thank you for following along. Without you, we could not continue on this crazy fun journey.