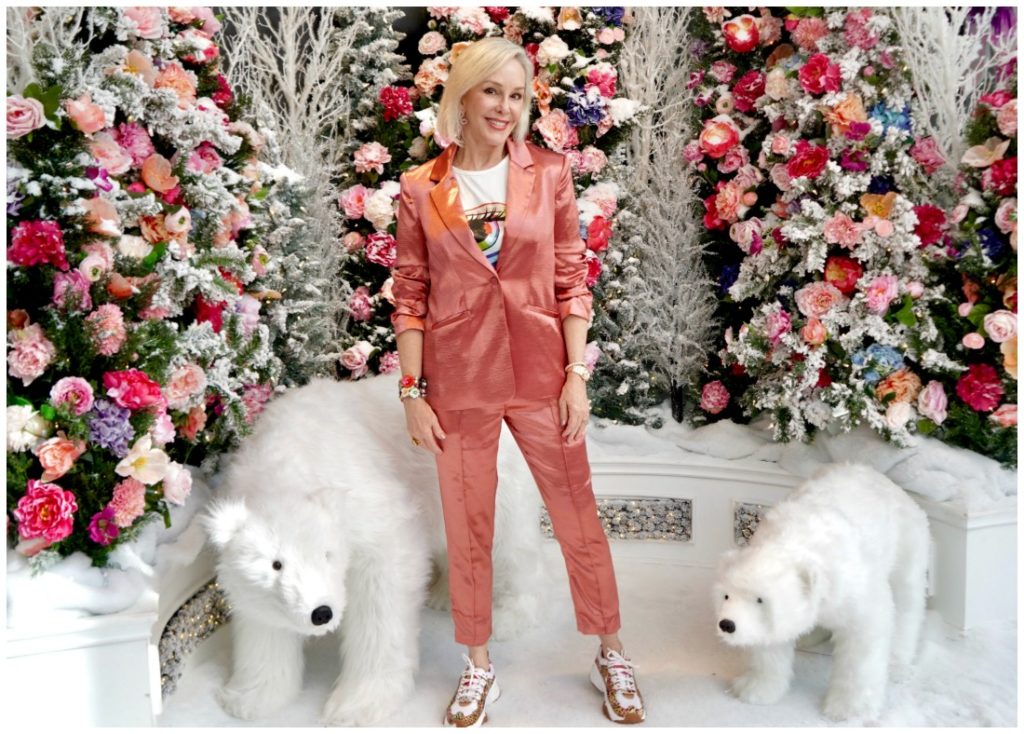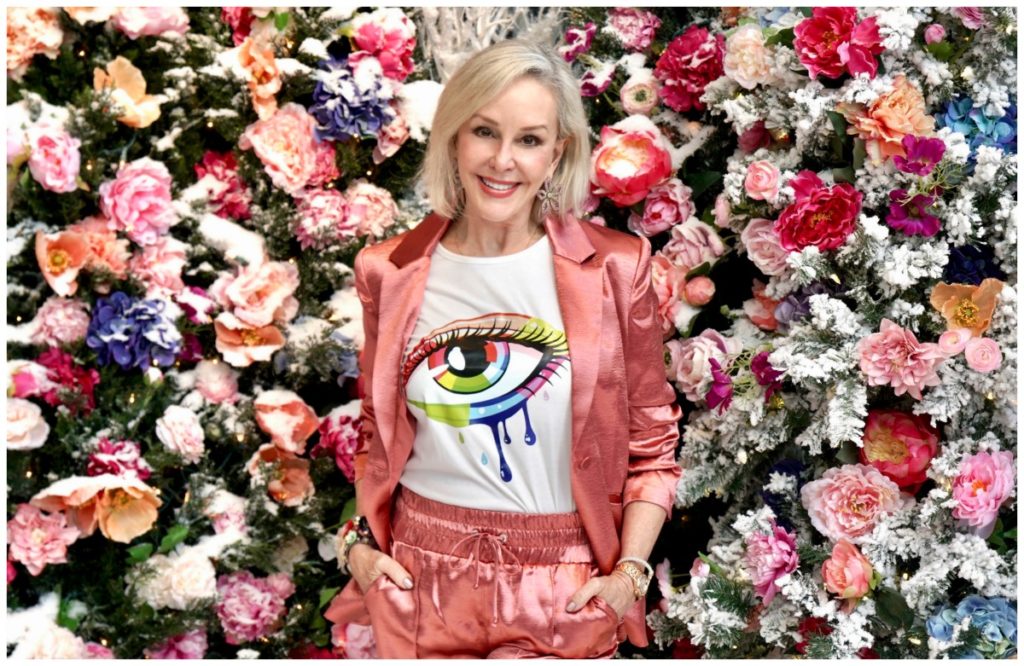 Christmas is my favorite holiday and winter is such a fun time of year for the fashionista. I just love playing in my closet styling looks for dressed-up holiday events. Below are two foundation pieces and four ways to style them! We hope you get inspired by our top holiday outfits.
Glam Holiday

In the collage below we have a fabulous coat and four-holiday outfits to pair with it! The four below are very glam and so chic! I did want to tell you about the foundation piece here, the coat. This coat is great all season long and you can take it and go glam or wear with your laid back sweater looks!
Click on any item below and you will go straight to the site for more details.
ONE
If you've been following SheShe Show this holiday season you may notice these adorable feathered Juliet pants by Chico's! They are not only super fashionable but they are also very slimming and marked down to $39. In the photo above I have it paired with a beautiful camisole, some feminine and complimenting accessories. These pants are great year-round as well!
TOP//BOTTOM//SHOES//EARRINGS//HANDBAG

TWO
I'm loving this beautiful gold top mixed with the texture of the faux leather skirt. Tuck in the blouse, belt at the waist and you have an effortlessly chic look.

THREE
Isn't this dress just fabulous all around? I love sequins and animal prints and what makes a better pair! This dress has a lot of glam to it already so a bold earring and simple handbag and cute bootie complete this look without overdoing it.
DRESS//BOOTIES//EARRINGS//HANDBAG

FOUR
This is still very chic but a tad bit more laid back! I love these golden pants paired with a simple black turtle neck. These chunky large hoop earrings add to the look and if you want a more bold look, add a chunky statement necklace.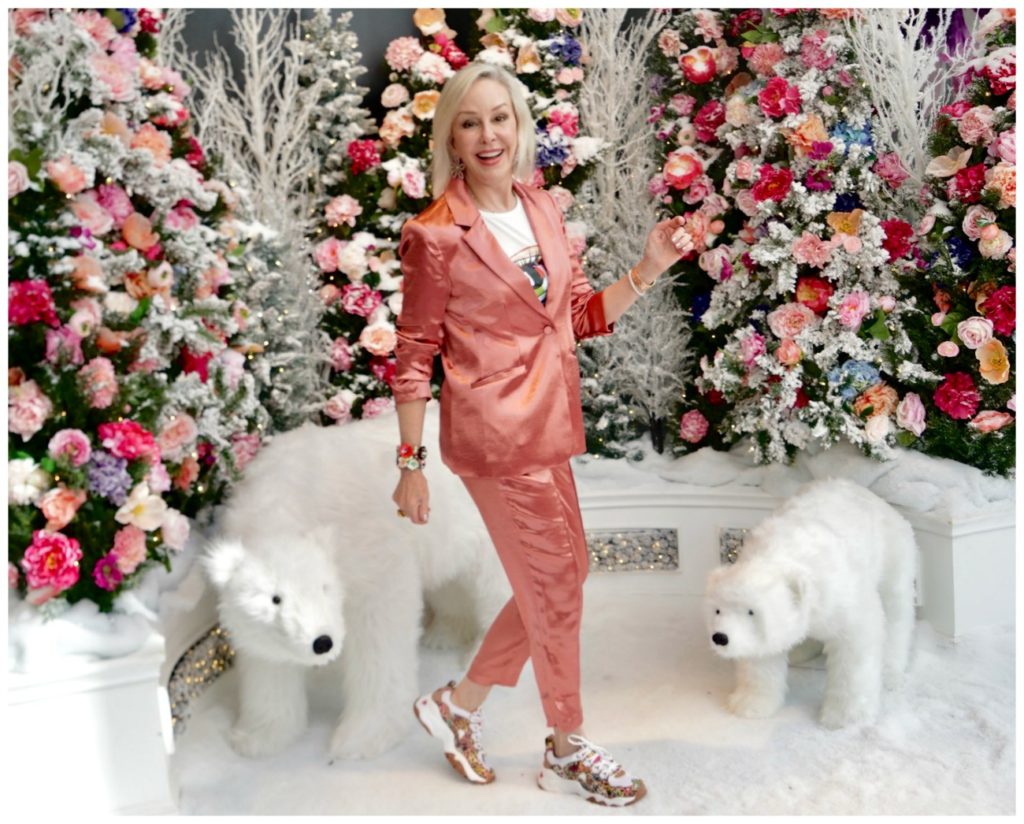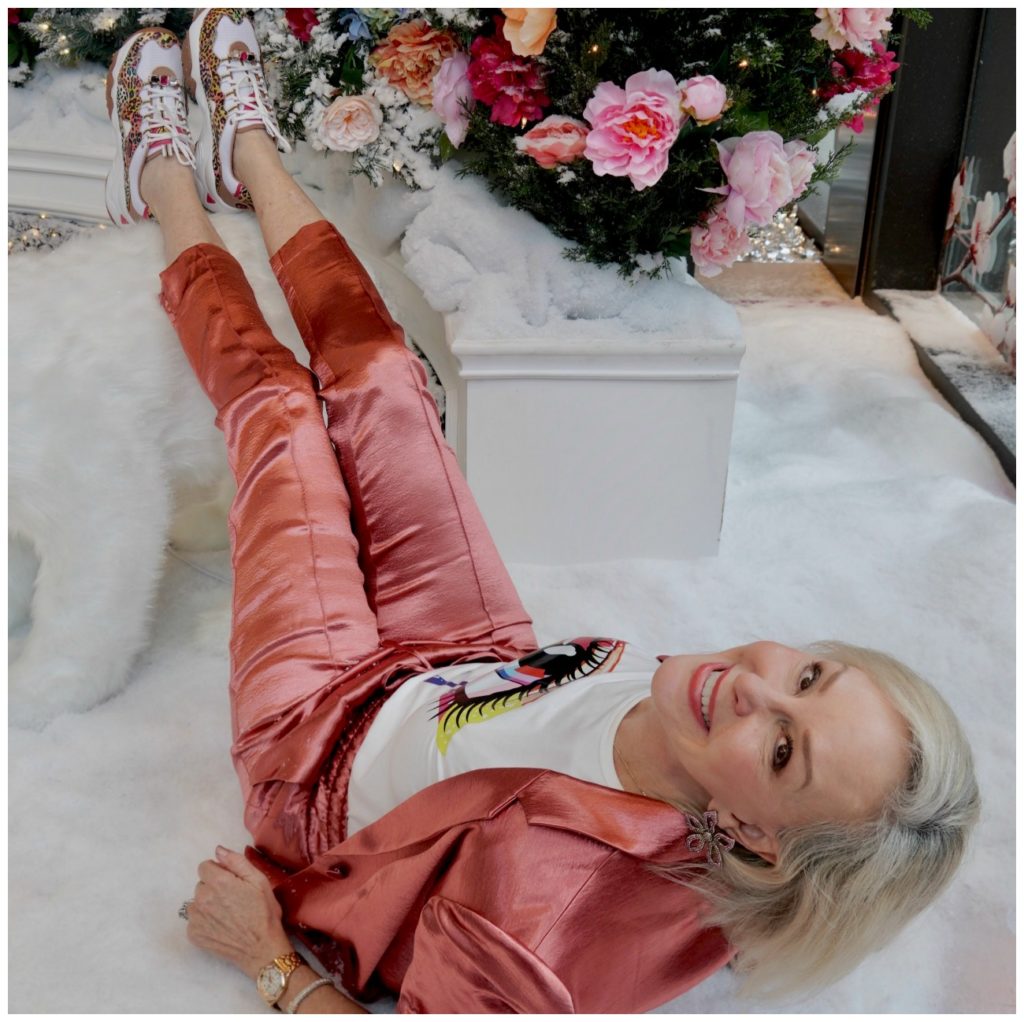 Chic + Casual Holiday

The holidays are such a busy time of year for me. Whether traveling, galas, special dinners, luncheons, etc. While I love dressing up it is not always necessary to be so glam! Below's look is for those days or events that you just don't need to be so dressy! With this blazer, you can take a casual look and put it together effortlessly. Also, with each one of these looks, you can pair a cute pair of sneakers with them.
ONE
This look is the perfect casual outfit. With dark denim and loafers, this is definitely a cozy outfit, and check out the cute details on the sweater!
TOP//BOTTOM//EARRINGS//WATCH//SHOES

TWO
This is my look pictured here and I just love it! I received so many compliments and still carried a festive look! This blazer and pant set is perfect to keep it casual and still very fashionable paired with a graphic t. The pants even give room for all of the dinners during this holiday season!

THREE
While this look may seem a little dressier, it is a simple look. Belt the skirt, tuck in the shirt and toss on a blazer and you are ready for the celebrations!

FOUR
I love this look. The green keeps it festive and fun! Two of my favorite things. These earrings pull together the look with all of the colors in this outfit in them.
TOP//BOTTOMS//BOOTIES//EARRINGS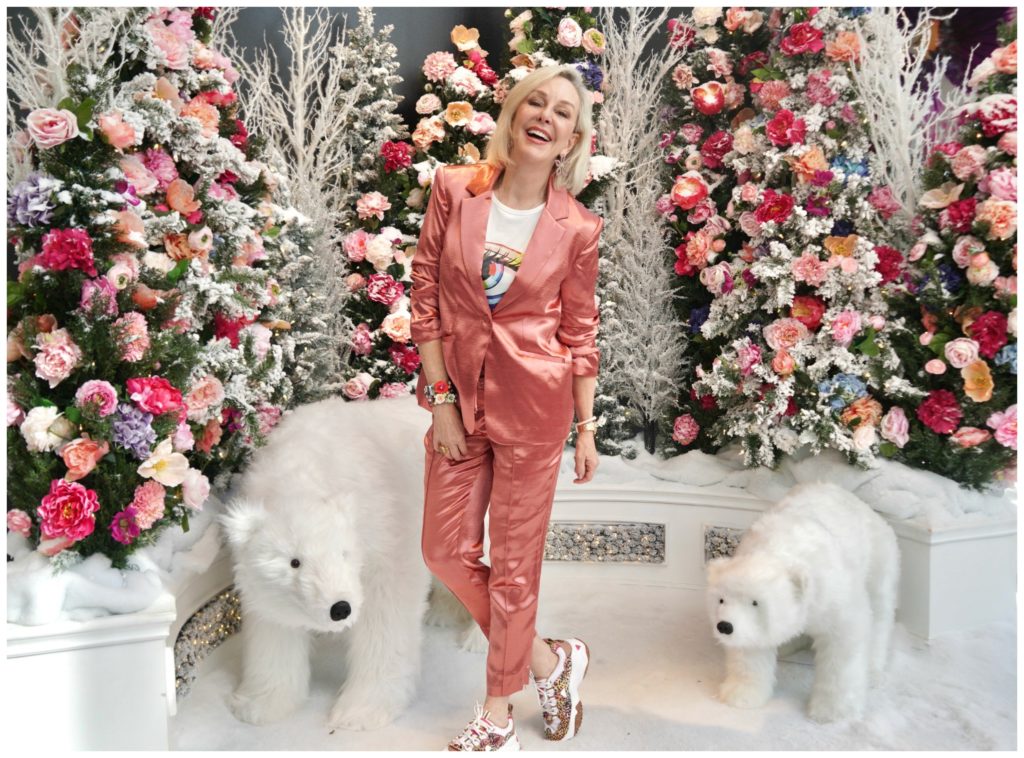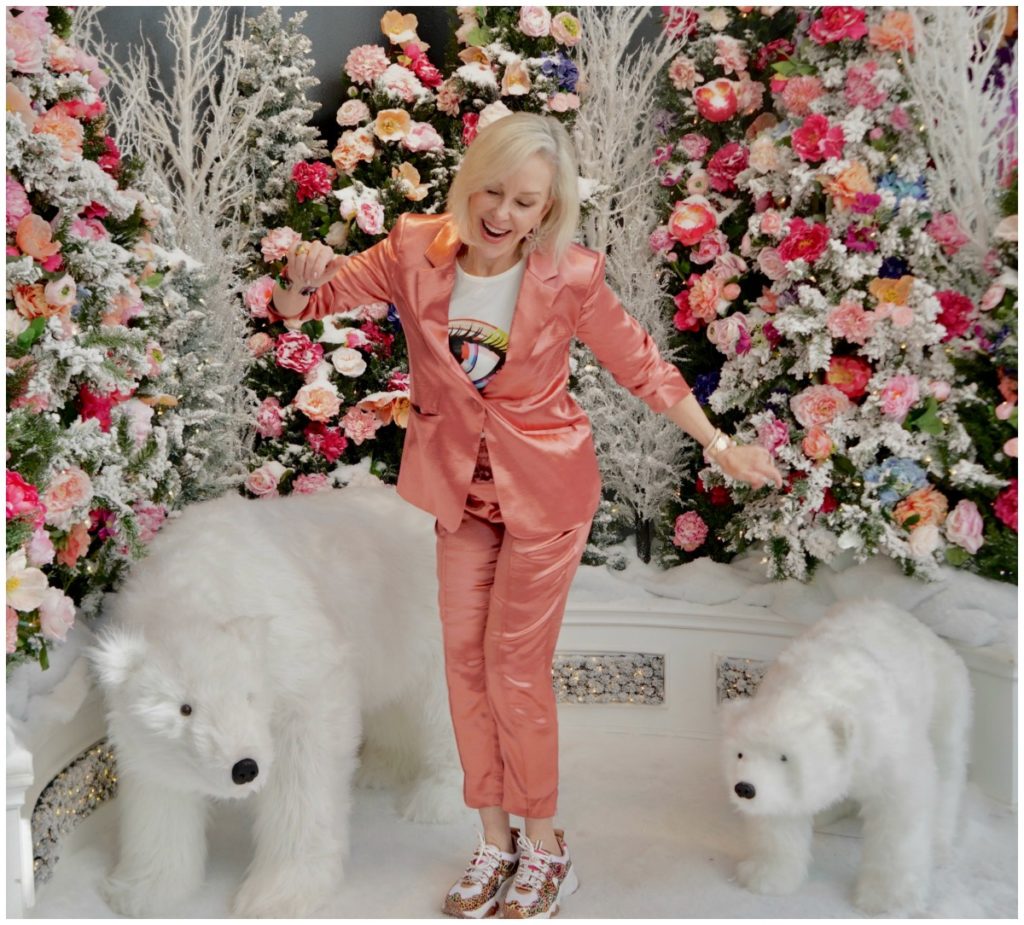 SHOP THE HOLIDAY BOUTIQUE

SHESHE'S TIDBITS
Well, I am back home from the beautiful region of Quebec, Canada and boy was that an experience that I cannot wait to share with you all! So keep coming back and you can read all of the fun details!
Gala's, weddings, graduations, holidays or just everyday wear…..we have fashion suggestions for you, so stay tuned. Be sure to check out the ShopSheShe tab at the top in the menu bar. Hover over and choose the category in the dropdown. We try to keep it up to date with the latest and greatest for all budgets. Subscribe here and then you won't miss a post. Simply enter your email in the pop-up box or below.
WELCOME new readers. We are a fashion/travel/lifestyle blog. We talk about anything and everything, from fashion, travel, health issues to even an occasional recipe. Let us know if there is a topic that interests you. We will do our best to bring that story to you. Have a great week sweet friends and thank you for following along. Without you, we could not continue on this crazy fun journey.