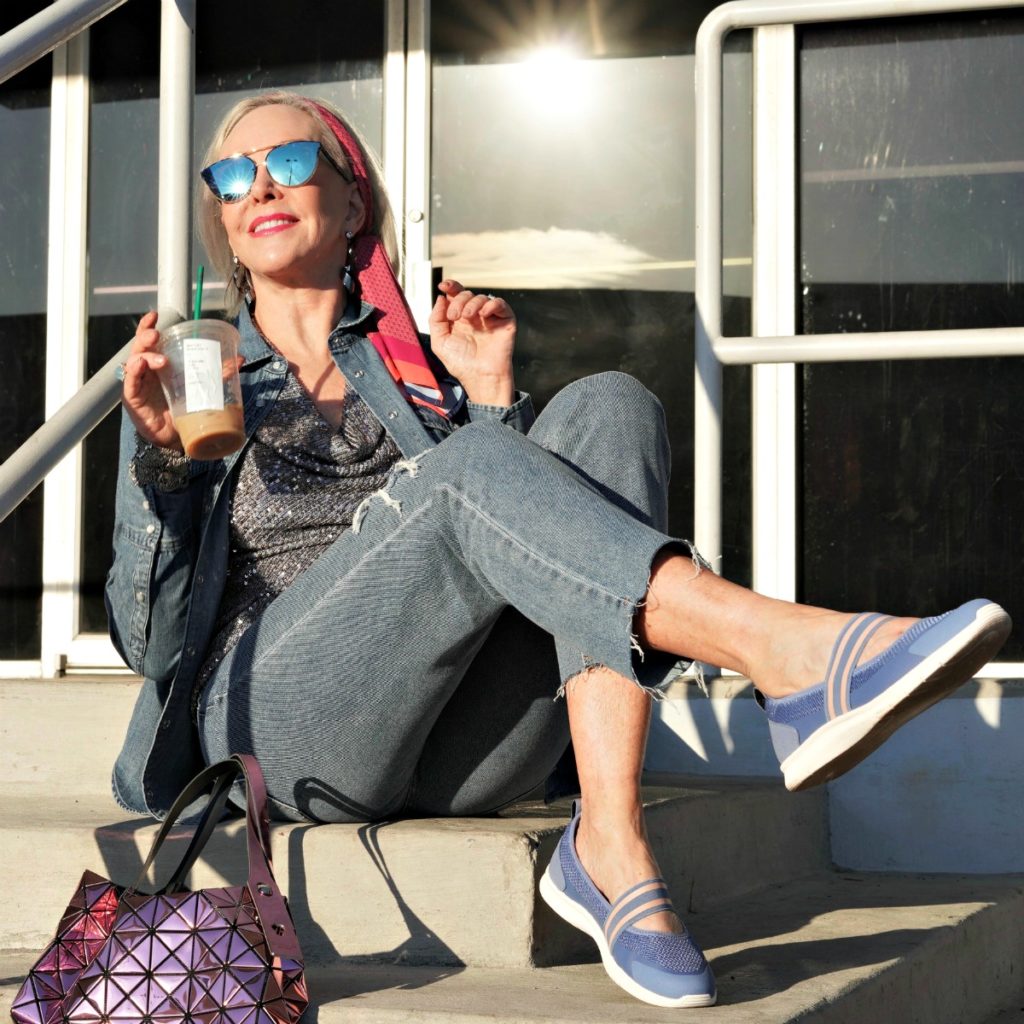 I am a wife, a spiritual woman, a stepmother and step grandmother of 6 active young adults. A former commercial pilot I am and I am an active Travel, Fashion and Lifestyle content creator. I love collecting shells and I love time at the beach, I am a bike rider and I love Pilates ……and my husband says that I am an entertainer. Ha! Ha! The list goes on and on!
I am Sheree Frede and I turned 65 years old March 8th. (International Women's Day) Imagine that…
I am living my BEST LIFE NOW!!
.

Scarf worn as a head wrap.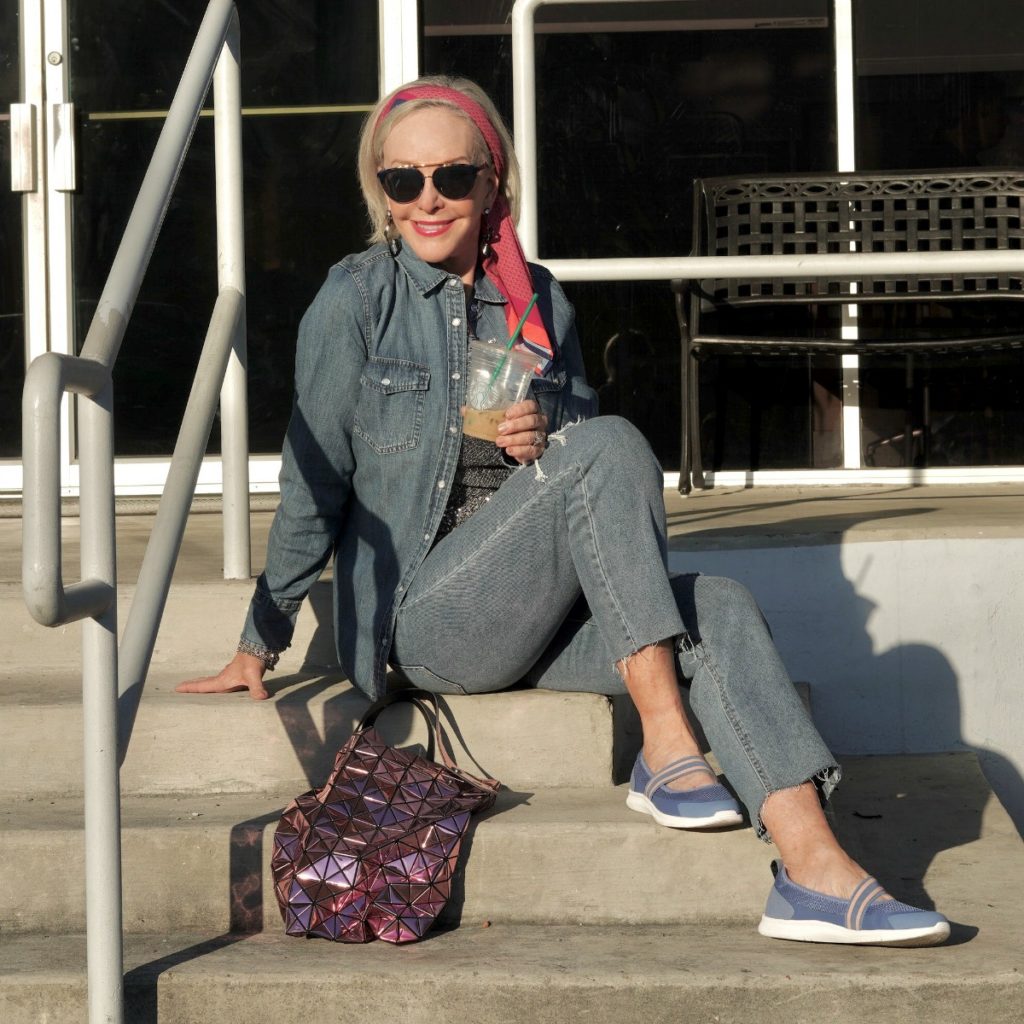 I #MoveFor so many things in my life and Easy Spirit keeps me moving. In support for the @easyspiritofficial 'Live Your Best Life Now' campaign, I invite you participate in their incredible sweepstakes. Visit their entry page here to share how you're living your best life now.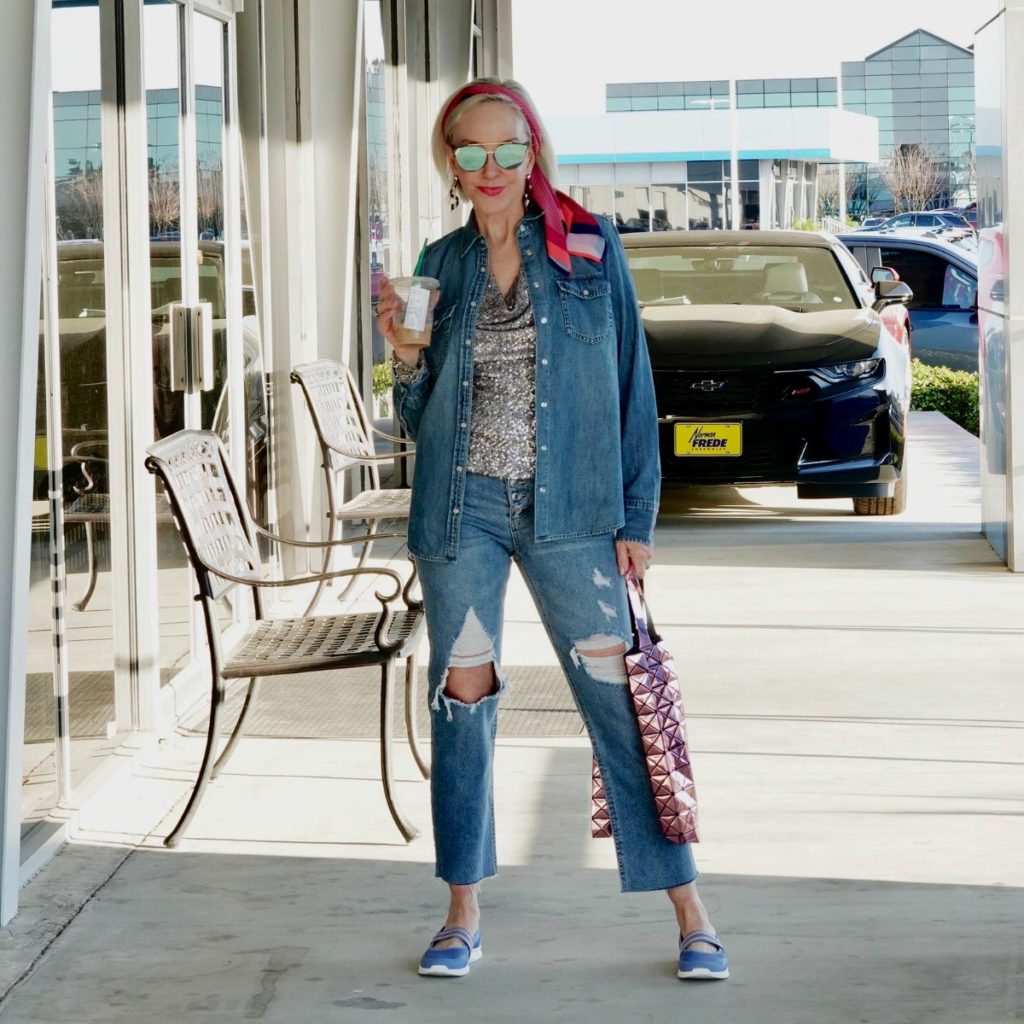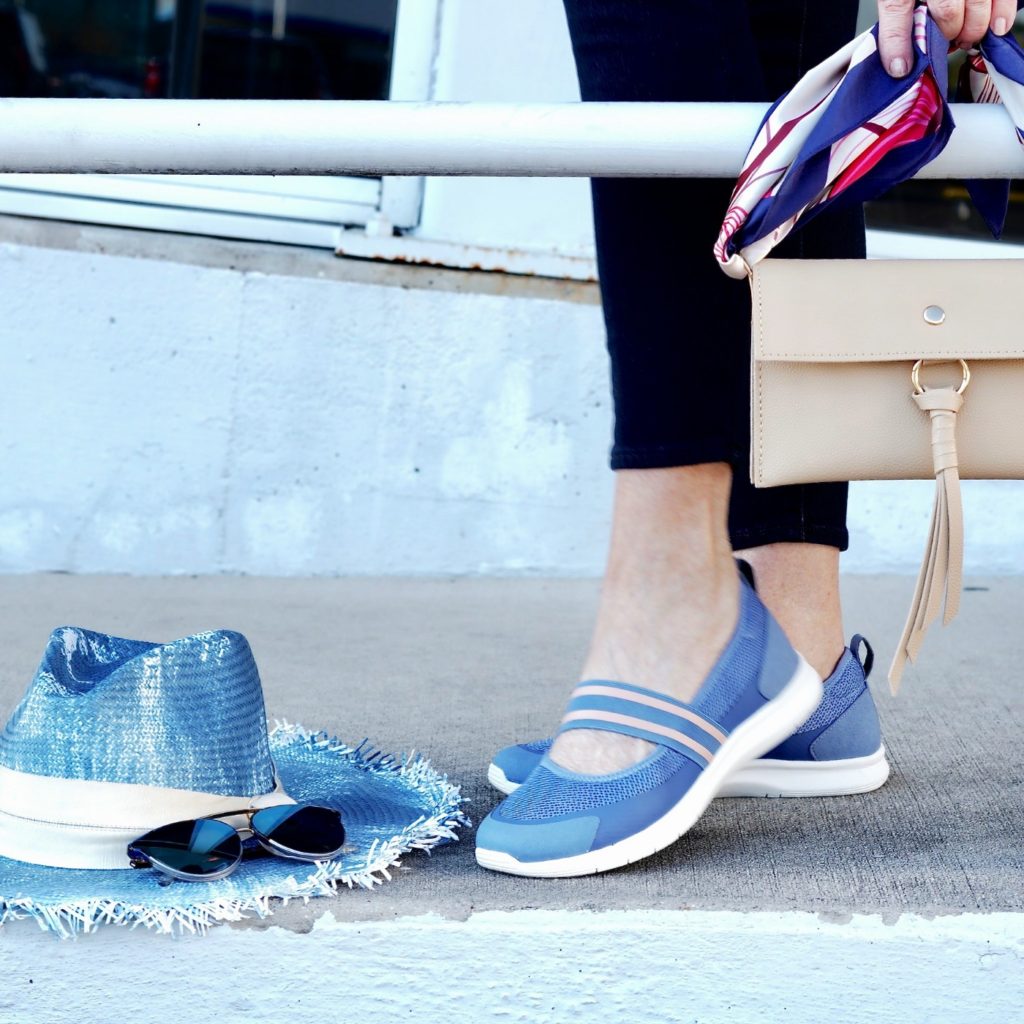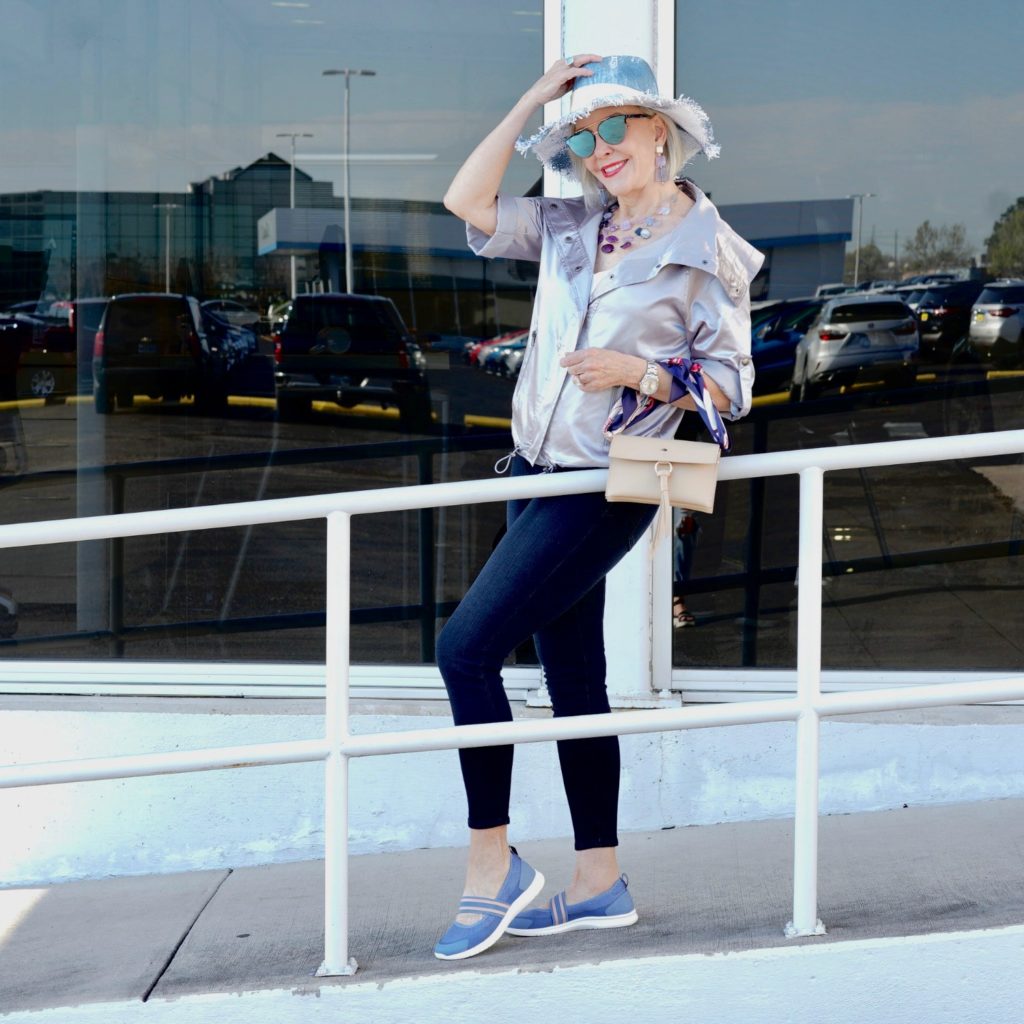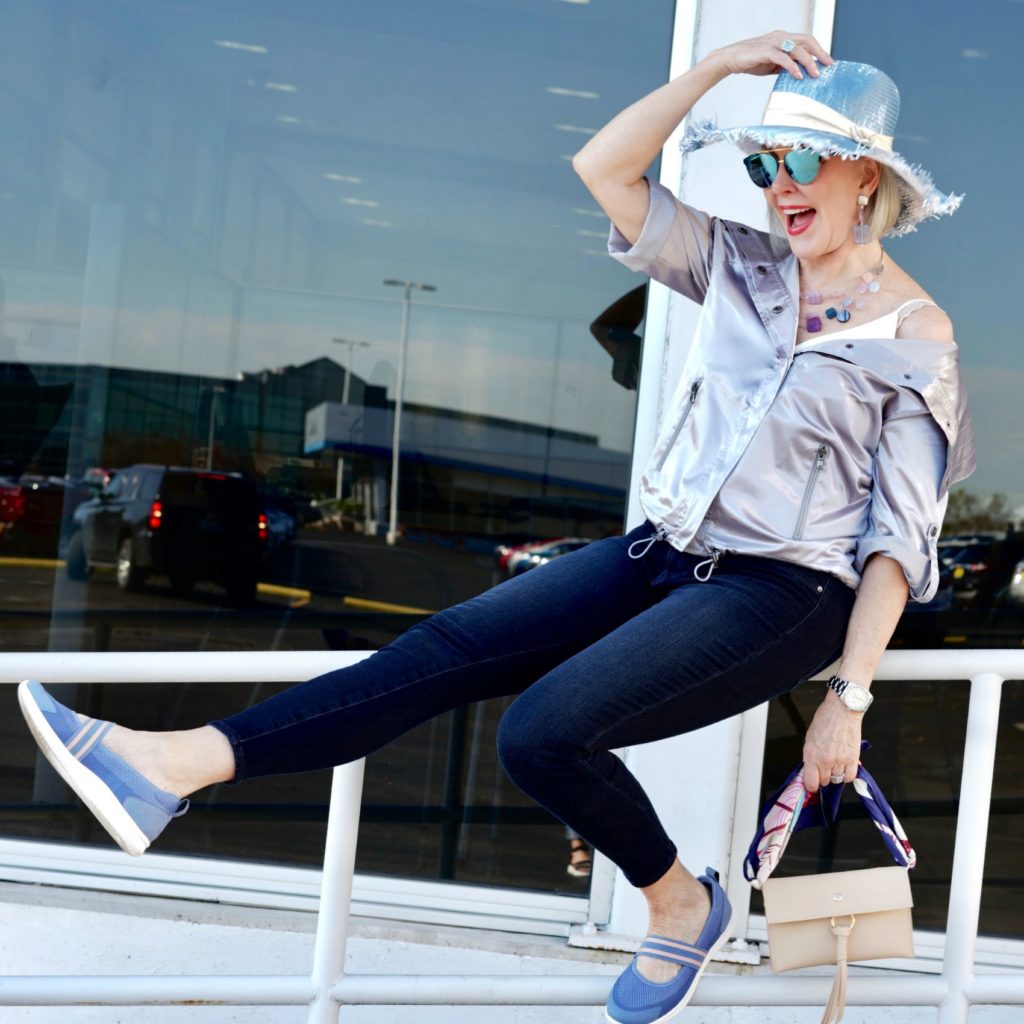 OUTFIT DETAILS
My outfit today is brought to you by Easy Spirit Shoes and Chico's.

SHESHE'S TIDBITS
Well, sweet readers after a very foodie birthday weekend I am now doing the Keto Diet. I am not good with diets but I am in the danger zone on the scales. Do any of you know what I mean? argh….
Gala's, weddings, graduations, holidays or just everyday wear…..we have fashion suggestions for you, so stay tuned. Be sure to check out the ShopSheShe tab at the top in the menu bar. Hover over and choose the category in the dropdown. We try to keep it up to date with the latest and greatest for all budgets. Subscribe here and then you won't miss a post. Simply enter your email in the pop-up box or below.
WELCOME new readers. We are a fashion/travel/lifestyle blog. We talk about anything and everything, from fashion, travel, health issues to even an occasional recipe. Let us know if there is a topic that interests you. We will do our best to bring that story to you. Have a great week sweet readers.